By Jessica Zuzierla
Jul 21, 2013
A Norwegian alleged rape victim is appealing her conviction and the sentence she received after – according to Sharia law – she "participated in extramarital sex," with her rapist. The appeal trial is scheduled for September 2013.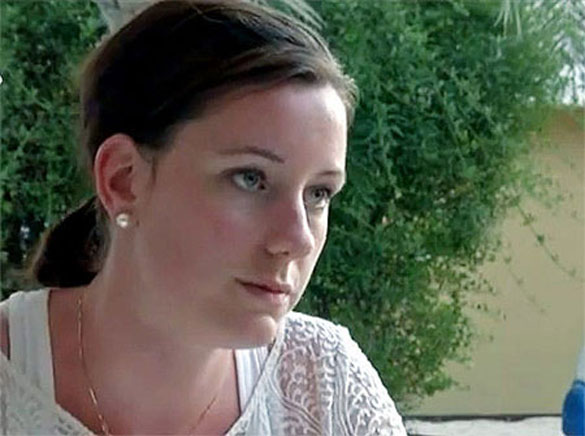 Marte Deborah Dalelv
--------
As reported by Digital Journal, a Norwegian woman travelled to Dubai in the United Arab Emirates (UAE), for business, and while she was there, she alleged that a man raped her.
Because Sharia, the Muslim religious code that also serves as a strict moral code, considers any extramarital sex a crime, Dubai police arrested the woman and jailed her after she reported the rape to them, says the report. The court then convicted her for violating Sharia, despite having alleged she'd been raped.
According to the BBC, the 24 year old Norwegian woman, interior designer Marte Deborah Dalelv, travelled to Dubai in March of this year. Dalelv said she was out with friends the night she alleged she was raped, the BBB reports.
According to a report by Euro news, Dalelv said that the night she reported the rape, she woke up in the middle of the non-consensual act.
She said that was when she realized she was being raped in a hotel room, and she then went to seek help in the hotel lobby and that, according to the report she said,
"I asked them to call the police for me. They asked me 'are you sure you want to call the police?' And I thought of course I want to call the police because that's the natural reaction where I am from."
What was her reward reporting the crime?
Swift Arrest And Conviction
A swift arrest and conviction – of her, and not the rapist – because Sharia law, an extreme version of Islamic law, considers women property, and not people, according to Islamic Review. The Islamic review also states that Sharia's third law on rape considers a woman,
"Guilty of adultery unless she can provide four adult Muslim male witnesses who had watched the action and who would testify that the sex was actually forced on her and that she was not a willing partner in it."
That Sharia requirement is in direct violation of Hiraba, which considers rape a violent crime, and requires that the rapist be prosecuted simply on the alleging of the rape by the woman, according to Muslim Access.
Sharia Vs. Islamic Law
The Islamic Review states that according to Sharia law, if a woman or group of women (or captured women and slaves) witnessed the rape, it does not count as "witnessing the crime," and the women is guilty, of adultery in a case such as this.
The only difference between Sharia law and what happened in Dalelv's case is that Sharia requires that an adulterous woman and a women who is raped to be put to death if married, or given "100 lashes if single," according to Sharia via Islamic Review.
According to the Digital Journal report, the rapist will also spend time in prison, but only 13 months, and for participating in extramarital sex, not for the actual rape.
Luckily, Dalelv will only spend 16 months in jail, and she has filed for an appeal that is scheduled to be heard in September of 2013, according to Euronews. However, whether Dalelv will receive lashings or not under Sharia remains to be seen, as the punishment was mentioned by neither the victim nor the UAE.
Source: http://www.digitaljournal.com/article/354800#ixzz2ZnkCsB2Z
URL: https://newageislam.com/islam-women-feminism/woman-reported-rape-convicted-sharia/d/12721