New Age Islam News Bureau
20 Jan 2017
• We Should Wear Hijabs For Donald Trump's Inauguration In Support Of 'Muslim Sisters', Says US Actress
• Hyderabad HC Tells Government To Protect Muslim Women Offering Prayers
• CoverGirl's Nura Afia Is 'Honoured' to Represent Muslim Women
• University Of Kansas Allocates Separate Lunch-Room For Muslim Women
• Digital Skills Bootcamps To Empower Women In Pakistan
• Burqa-Clad Women Suspected Of Radical Propaganda At Mymensingh School
• Inaugural Protest Poster Stirs Debate Among Muslim American Women
Compiled by New Age Islam News Bureau
URL: https://newageislam.com/islam-women-feminism/un-expert-calls-end-saudi/d/109793
-------
UN expert calls for end to Saudi ban on women driving
Jan 19, 2017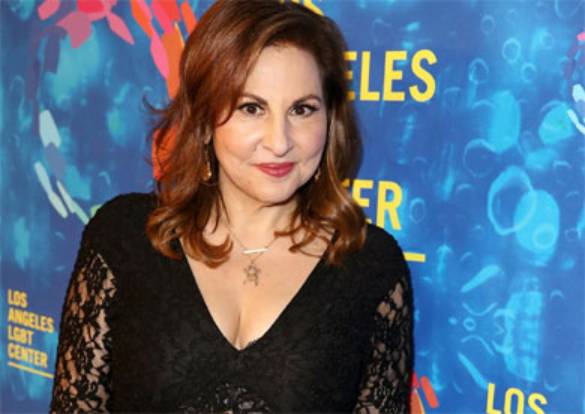 Kathy Najimy, best known for starring in Sister Act and Disney's Hocus Pocus, has recommended that women attending an anti-inauguration march in Washington on Friday wear a scarf around their heads Getty Images
-----
A United Nations independent expert says the Saudi government should end its ban on women driving, urging the kingdom to do more to reform its male guardianship system.
Philip Alston, an Australian legal expert who reports to the UN Human Rights Council, said after a 12-day visit to Saudi Arabia that the government in Riyadh was urgently required to cast aside rules and regulations that have hampered social life in the kingdom.
"So, I feel very strongly that the kingdom should move to enable women to drive cars," Alston said on Thursday.
The expert also called on Riyadh to make efforts to change the country's guardianship system, which effectively hinders women's ability to work and travel. Alston said some features of the system, requiring that women obtain the consent of a male member of their family to study, travel and other activities, "need to be reformed."
"My concern is that the government is in fact deferring to a relatively small portion of conservative voices," Alston told a news conference, adding, "The role of the government is to work out how it can change the policy and how it can change attitudes." Philip Alston, UN Special Rapporteur on Extreme Poverty and Human Rights, speaks during a press conference in Riyadh on January 19, 2017. (Photo by AFP)
The UN expert also lamented that people in some parts of Saudi Arabia, the world's largest oil producer, are living in extreme poverty without the kingdom having any concrete plan to help them.
Alston said most of the people living in the southern Jizan region were in "extraordinarily poor conditions," adding that the situation in the country's east, where a Shia minority group lives, was quite the same.
"There needs to be a plan to more systematically address their situation," said the UN expert, regretting the fact that Riyadh had failed to admit that poverty existed in the country and officials were still in the habit of hiding information on the issue.
http://www.presstv.ir/Detail/2017/01/19/506891/Saudi-women-driving-ban-UN-Philip-Alston
-------
We should wear hijabs for Donald Trump's inauguration in support of 'Muslim sisters', says US actress
JANUARY 20, 2017
An American actress is encouraging women to wear head scarves on Donald Trump's inauguration day in a show of solidarity with Muslim women who wear the hijab.
Kathy Najimy, best known for starring in Sister Act and Disney's Hocus Pocus, recommended women attending an anti-inauguration march in Washington on Friday wear a scarf around their heads, "hijab style", as a way of standing with their "about-to-be-disenfranchised Muslim Sisters".
In a statement posted on Facebook, 59-year-old Ms Najimy wrote: "We wanted to create an action, visible and easy, to proclaim our commitment to freedom of religion and to the constitution — religion or no religion.
"We intend to show that we stand in solidarity with our about-to-be-disenfranchised Muslim sisters."
The actress insisted that such an act would not mean endorsing any religious doctrine, but "standing for freedom", adding: "We support every woman's right to worship as they wish and live in security and peace.
"We are by no means endorsing or aligning with any religious doctrine, but simply standing for freedom."
Ms Najimy is leading a campaign group called Sisterhood of the Travelling Scarves in the nationwide call ahead of a women's march on Friday, which is expected to see more than 100,000 people in Washington to protest against Mr Trump's presidency, viewing it specifically as a "feminist issue".
Speaking to American website People, Ms Najimy explained the source of her motivation.
"I saw a woman with an hijab, and I thought, how can she know that I support her without going up and embarrassing her? So I thought, what if we wore them on Inauguration Day?" she said.
"All issues of freedom and human rights are important to me, and I'm not a religious person or a person who supports any particular religion, but I believe in rights as a citizen, in American rights. And I believe, as the constitution says, the right to worship however you choose."
Following Mr Trump's surprise election victory, Muslim women in the US expressed "tremendous levels of fear" over the incoming administration, after the President-elect's repeated criticism of Muslims and campaign pledge to ban them from entering the USA, promising a "total and complete shutdown of Muslims" entering the country.
Since his win, despite initially appearing to backtrack on the ban, Mr Trump has failed to rule out plans to establish a registry for Muslim immigrants in the US, which would force immigrants from Muslim countries to register on a database, although there has been no clarification as to how he would plan to execute the controversial policy.
http://www.independent.co.uk/news/world/americas/women-wear-hijabs-donald-trump-inauguration-day-kathy-najimy-us-president-solidarity-muslim-sisters-a7534826.html
-------
Hyderabad HC Tells Government To Protect Muslim Women Offering Prayers
JANUARY 20, 2017
The Hyderabad High Court on Thursday directed the police and Chittoor district administration to provide protection to Muslim women who are offering prayers in the mosque at Gurramkonda.
The Bench comprising Acting Chief Justice Ramesh Ranganathan and Justice Shameem Akther was passing these orders in a writ petition filed by M. Saheera.
Complaint
She complained that several women from the Ahle Hadees sect were being prevented from offering prayers in their mosques in Chittoor, Kadapa and Pakasham districts. Specific case of Gurramkonda, where the sarpanch is a Muslim, was pleaded by the petitioner.
She alleged that Imtiyaz Ahmed, Information Commissioner, and his brother Naushad Ahmed, the sarpanch, were influencing the administration. She said at the behest of the sarpanch, the administration was preventing their prayers at the Abu Bakar mosque. The administration informed the court that this was a residential house and without permission could not be used to offer prayers.
The Bench wanted to know under what law the women could be prevented from offering prayers there.
The administration was directed to take steps to see that these women were protected and made it clear that the administration had to proceed against the sarpanch as per law if the prayers were obstructed.
Undertaking
The sarpanch gave an undertaking to the court that he would not interfere in this issue. This was recorded by the court.
The Bench did not appreciate the stand of the gram panchayat which tried to tell the court that the building ws an illegal one. All the respondents were directed to file counter affidavits and the officers had to see that no one obstructed the prayers of the Muslim women.
http://www.thehindu.com/todays-paper/tp-national/tp-andhrapradesh/High-Court-tells-govt.-to-protect-Muslim-women-offering-prayers/article17064917.ece
-------
CoverGirl's Nura Afia Is 'Honoured' to Represent Muslim Women
By Lena Grossman
Jan. 19, 2017
CoverGirl recently named Nura Afia a brand ambassador, making her the first Muslim woman to be given that role. Afia, a beauty vlogger who has amassed hundreds of thousands of followers on Instagram and YouTube, is continuing to take the makeup world by storm. In an interview with Elle, Afia opens up about how surreal the experience feels and offers some of her best makeup tips.
Afia explains that makeup has served as a means of self-discovery when she was growing up. "I felt like it helped me gain my confidence," she said. "It's just another version of expressing ourselves. I can play up or play down or express myself using makeup."
Being proud of her identity and sense of self didn't stop with makeup. Afia feels "honored" to represent Muslims and women who wear hijab. "There really aren't words to describe the feeling," she said. Afia almost didn't believe the request from CoverGirl to star in her own campaign: "I thought it was a scam!" In a CoverGirl Instagram video, Afia explained why she feels so "ecstatic" to be a part of the company: "I never thought I'd see women like me represented in such a global brand, so it means to world to me and for me to be that woman representing women like me is unimaginable."
In October, CoverGirl also named its first male brand ambassador, James Charles. Afia told Elle how much she loved working with Charles and being "part of such an awesome campaign that represents diversity and equality for all. Especially at this time."
http://motto.time.com/4639703/nura-afia-covergirl-represent-muslim-women/
-------
University of Kansas allocates separate lunch-room for Muslim women
01.19.2017
KANSAS - The University of Kansas has allocated a "safe place" for women Muslim students to have lunch.
February will mark the one year anniversary of the special area, even though the university has never articulated why Muslim women require an extra measure of safety. It was originally built as a "women's only" lounge, but has since been known as the area for Muslim women to dine.
"It is mainly used by Muslim women because it allows them a space to remove [their] hijabs and eat," said Abdoulie Njai, KU student senate director of diversity and inclusion, in an email last week to The College Fix.
The sanctuary is open on weekdays from noon to 1 p.m. and is located in the university's Office of Multicultural Affairs. Though technically open to all female students, its intended purpose is to provide a segregated zone for female Muslim students.
According to Njai, "it has become very popular and many students utilize the space."
When the women's only lunchroom first opened, its debut was largely ignored by both mainstream and local media. However, in recent days it seems to be picking up wind on the internet–being dubbed the "sharia lunchroom."
The university's paper, The University Daily Kansan said it was difficult for Muslim women in burqas to eat in a co-ed lunch room.
"One thing that they [Muslim women] mentioned is that they didn't really have a place to go for lunch hours," said Omar Rana, the Diversity and Inclusion Director. "They can't really eat in the union because they would have to take off their burqa or niqab, which they can't do, or they would have to eat under it, which isn't always the most comfortable."
http://www.arabamericannews.com/news/news/id_13576/cid_7/University-of-Kansas-allocates-separate-lunch-room-for-Muslim-women.html
-------
Digital skills bootcamps to empower women in Pakistan
Osman Husain
January 20, 2017
Women looking to boost their digital skills have a particularly difficult time of it in Pakistan. There's a critical lack of bootcamps that teach things like coding, digital marketing, and product design. To aggravate the situation, conservative attitudes mean some women aren't allowed to attend mixed classes or venture too far from home.
Of course, there's the option of learning online but many prefer a classroom environment, which gives the necessary impetus to stay on course.
SheSkills is launching the first of what it hopes to be many digital skills bootcamps aimed at women. The driving force behind the project is Saad Hamid, a self-described digital evangelist and an influencer in Pakistan's tech community.
"The concept of SheSkills came during a recent storytelling workshop which we conducted exclusively for women," he says. "At the end of it we were overwhelmed with requests from girls who wanted to learn skills like coding, digital marketing, and design." Saad says one of the reasons they're embarking on this initiative is an overall drive to get more women into tech. Not only is that better for diversity and output, it will also help participants pursue freelance work and entrepreneurial endeavors.
A study conducted by the Pakistan Software Houses Association estimated that in 2012, women made up only 14 percent of the tech industry in the country. There are even fewer in senior management positions.
"Other than the stats, it's also something I'm extremely passionate about," he exclaims.
The program has been developed with assistance from Ladies Learning Code and Women Techmakers. It's open to women across ages and backgrounds looking to boost digital skills.
http://www.business-standard.com/article/international/digital-skills-bootcamps-to-empower-women-in-pakistan-117012000558_1.html
-------
Burqa-clad women suspected of radical propaganda at Mymensingh school
2017-01-18
Two burqa-clad women suspected of links to militants have left radical propaganda leaflets at a Mymensingh school.
They came to the Ishwarganj Women's High School and College around 12:00pm on Saturday while everyone was busy preparing for an annual sports competition, said Principal Mahir Uddin Talukdar.
Both claimed to be seeking admission, he said.
Video shows the two women placing leaflets inside of students' bags and textbooks. They were also seen speaking to some teachers.
The leaflets 'sought to spur pro-Islamist sentiment' by describing various Islamic rules and regulations, and 'human rights violations' in several countries including Bangladesh.
The leaflets say they were printed by the 'Abaha Foundation'.
Many locals allege that neglect by the school administration has allowed militants to become active at the local level.
Ishwarganj Municipal Awami League President Habibur Rahman told bdnews24.com that the negigence of the school authorities allowed 'female militants' to enter the college and distribute such leaflets.
"For our part we are trying to identify the perpetrators. We urge the people to be vigilant as well."
"Female militants have actively begun targeting educational institutions in small towns," said Ishwarganj Municipal Mayor Abdus Sattar. "They are trying to motivate and radicalise students."
Members of Jamaat-Shibir are conducting such operations in rural areas, said Mymensingh Metropolitan Freedom Fighter Unit Command Member Secretary Selim Sarkar.
"As intelligence agencies are not as active in rural areas, it has allowed Jamaat-Shibir members to come together and distribute militant propoganda," he said.
One person who spoke to the burqa-clad women told bdnews24.com that the two had entered the classroom and spoke to four or five students.
"They congratulated us on our JSC exam results and then put leaflets in our books and our bags," they said. "They told us to go home and read the leaflets."
Principal Mahir Uddin said a general diary had been filed with local police over the incident.
Police suspect the two women to be eleventh standard students from Ishwarganj Women's College and Ideal College.
"The two have been missing since the leaflets were distributed," said Ishwarganj Police Station OC Badrul Alam Khan. "Police are questioning their firends and relatives. The truth will emerge after their arrest."
The guardians of the students claim police suspicions are unfounded.
One mother said, "My daughter cannot be involved with militants in any way."
http://bdnews24.com/bangladesh/2017/01/18/burqa-clad-women-suspected-of-radical-propaganda-at-mymensingh-school
-------
Inaugural protest poster stirs debate among Muslim American women
20 January 2017
WASHINGTON DC - As supporters and protesters alike stream into Washington DC for the inauguration of Donald Trump, the hope and change that permeated the air during the Obama inaugural seems to have been replaced with shock and appal.
Over the course of the campaign, it seemed that there was no one, or no group, off limits from the then-candidate's vitriol, and as a president-elect, Americans saw little change. In response, the artist behind the iconic image of Obama during his election has created art fitting this next occasion; not of Trump but of the people he has reviled.
Shepard Fairey created the art series "We the People," named after the first sentence in the US constitution, attempting to capture that more perfect union with images of a black woman, a Latina, an elderly Native American man and a young Muslim woman wearing the American flag as a headscarf. The last image, based on the famous photo taken of a Muslim-American woman named Munira Ahmed by Muslim-American photographer Ridwan Adhami, has stirred controversy, and debate, even within the Muslim American community itself.
The campaign, which raised funds on Kickstarter, was the brainchild of the Amplifier Foundation, an organisation that partners with artists to promote grassroots movements. For the We the People series, the organisation partnered with artists Fairey, Ernesto Yerena and Jessica Sabogal. Fairey first became widely known for his Obama "Hope" poster from the 2008 campaign.
"When Aaron Huey and I brainstormed about this campaign, we both agreed that it was important to create images around the most attacked and excluded communities," Fairey told Middle East Eye.
"African Americans came to mind, Latinos came to mind, but especially Muslim Americans came to mind. There are 3.3 million Muslim Americans and it is immoral to characterise a group that large as something 'other' to be feared when these Muslim Americans are our friends, neighbours and citizens."
For some, the image of the hijab borders on the stereotypical, and does not accurately reflect the diversity of those 3.3 million Muslim Americans. For Ghazala Mehboob Irshad, a journalist in New York City who covered the Arab Spring uprising, the image implies a version of nationalism that she finds disconcerting.
"I see the image of a Muslim woman wearing the American flag as a hijab as problematic," Irshad, who will be travelling to Washington DC for the protests on Saturday, told Middle East Eye. "I believe in the freedom of choice for a woman to wear it or not wear it. But I do want the media, or an artist creating a narrative about us to recognise that we don't all wear hijabs, and there is a diversity in this community that is being ignored."
Irshad points to the American military's many campaigns against Arab nations, and its treatment of Muslims in America since 9/11.
"I'm against the war, but I'm still an American. I don't want to wave the flag around all the time, and I don't want to have to see a Muslim woman wear a flag as a hijab to prove that we're Muslim and American."
For Safia Mahjebin, a young Muslim-American woman who wears a hijab, the rhetoric of the campaign, and the subsequent election, has taken a toll. She was familiar with Adhami's original image, having seen it many times as she came of age in the years after 9/11, but seeing the Fairey art "gave me goose bumps," she told Middle East Eye.
"And that is something I've never felt toward this image, even though I've seen it so many times. It replaced callousness and placidness with new meaning," Mahjebin said, "Seeing it again in this new context and in new circumstances, makes me re-appreciate it."
When asked if she was concerned that the image depicted merely one version of a Muslim woman, Mahjebin said it did, but in this context, it was appropriate.
"I think for the artist to really show and represent a Muslim woman, the most obvious is to show a Muslim woman wearing the hijab," she said. "Because when a Muslim woman dons that piece of clothing, she's not just practising an opinion in her faith. Wearing the hijab goes to the idea that people, whether voluntarily or involuntarily, have to don their identity on their physical bodies."
Wearing the flag on the body is part of that, Mahjebin said. "It's not just her wearing a headscarf, it's her wearing a headscarf of the American flag, which is her saying, my religion is so important to me and I wear it on my head and represent it every day, but my identity as an American is also important to me, and I wear that on my head as well."
Although women who wear the hijab are more frequent targets of racism and abuse and are far more vulnerable than Muslim women who do not wear it, Mahjebin said the image, to her, represents strength. "It's strength despite vulnerability," she said.
It's that strength and power that Fairey says he had been attempting to capture with the image.
"The image of American flag hijab is very powerful because it reminds people that freedom of religion is a founding principle of the United States and that there is a history of welcoming people to the United States who have faced religious persecution in their homelands," Fairey told MEE. "We chose the name 'We The People' for the campaign to reference the constitution and US history but also to emphasise that "WE" includes everyone. The things Donald Trump has said about monitoring and banning Muslims are in my opinion, fear mongering and totally un-American."
The We the People campaign posters are available for free download for printing.
http://www.middleeasteye.net/news/inaugural-protest-poster-stirs-debate-among-muslim-american-women-1620652102
-------
URL: https://newageislam.com/islam-women-feminism/un-expert-calls-end-saudi/d/109793
New Age Islam, Islam Online, Islamic Website, African Muslim News, Arab World News, South Asia News, Indian Muslim News, World Muslim News, Womens in Islam, Islamic Feminism, Arab Women, Womens In Arab, Islamphobia in America, Muslim Women in West, Islam Women and Feminism, Moderate Islam, Moderate Muslims, Progressive Islam, Progressive Muslims, Liberal Islam