New Age Islam News Bureau
19 Oct 2012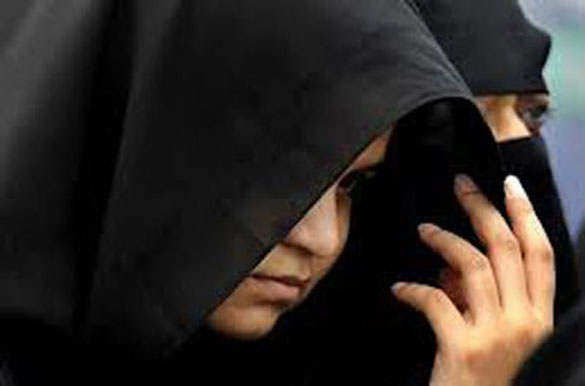 • Unilateral, Triple Talaq Spurs India Debate
• 20-Yr-Old Pak Girl Fires at Boyfriend after Being Rejected
• Sex Education Books: NGO Rep Given More Time by Lahore HC
• Militants Blast Govt Girls Primary School in Nowshera
• 4 Yrs of Indian Maid's Mental Torture from Her Saudi Sponsor Comes to an End
• Malala Out of Coma, Stands With Support
• Malala 'Comfortable and Stable' At Birmingham Hospital
• Saudi Shoura Council Set To Welcome Women Members
• Children under Attack in Pakistan, Afghanistan
• Islamic Charity Opens Women-Only Homeless Hostels in UK
• How Many Muslim Women Martyrs Do We Need Before Muslim Leaders Speak Out?
• Girls' War on Early Marriages
• Pakistan behind Nepal, India in Girls' Education
• Chief Says Haia Is In Need Of Female Staff during Haj
• Women's Hajj in Islam
Compiled by New Age Islam News Bureau
Photo: Unilateral, Triple Talaq Spurs India Debate
URL: https://www.newageislam.com/islam,-women-and-feminism/new-age-islam-news-bureau/'sexual-violence-increasing-in-khyber-pakhtunkhwa'/d/9040
--------------
'Sexual Violence Increasing In Khyber-Pakhtunkhwa'
By Hassan Ali
October 19, 2012
PESHAWAR: Cases of gender-based violence are increasing in Khyber-Pakhtunkhwa and the tribal belt, said participants at a seminar organised by the 'End Violence Against Women and Girls' alliance on Thursday.
Activists said the provincial government should appoint an ombudsperson to redress women's complaints against harassment and discrimination at the workplace, as required by the anti-sexual harassment law. The appointment was first suggested in the Sexual Harassment Bill 2010.
During the inauguration ceremony of the 'memorial in the memory of victims of sexual and gender-based violence', activists of various non-government organisations expressed concern over the increasing number of such cases in the province and the tribal areas.
Statistics indicate that in 2010 around 7,000 cases regarding gender-based violence were reported across the country, while in 2011 the number had risen to approximately 8,500.
However, MPA Tabassum Younis Katozai noted a positive aspect to the higher number of cases. She said violence has not increased, but women have become more aware of their rights and are more courageous to report sexual harassment.
She said that earlier women were reluctant to report such abuses, but now with increasing public awareness through the media and non-governmental organisations, people are more vocal about these injustices.
At the occasion, Aurat Foundation Director Rakhshanda Naz expressed concerns over the lack of awareness among the public about laws that protect women. She also emphasised the need to constitute more comprehensive laws to protect women's rights and punish those involved in such crimes.
Honour killings, acid throwing, forced marriages and abduction were said to be the most reoccurring incidents. Social activists demanded that the government declare October 18 as a day against gender-based violence and sexual abuse.
Expressing concern over violence, rights activist Idrees Kamal regretted the fact that the first case of acid throwing had been reported from the tribal areas in which schoolgirls were targeted. Last week, unidentified militants threw acid on female students in Kurram Agency, who were heading home from Kohat to Parachinar.
Participants urged ulema (clerics) and the media to highlight the importance of women in the progress and development of society. Furthermore, they asked the government to provide legal protection to victims and abolish quota systems for women in government institutions. They stressed that equal opportunities must be given to all, regardless of gender.
http://tribune.com.pk/story/453636/violence-against-women-sexual-violence-increasing-in-
--------------
Unilateral, Triple Talaq Spurs India Debate
October 19, 2012
CAIRO – Unilateral and triple talaq (divorce) is dividing Indian Muslims with an advocacy group is calling for banning the practice over its impact on women, while scholars defend it as part of Islamic Shariah.
"Unilateral talaq is a gross injustice to a woman, who is not given a chance to present her case," Noorjahan Safia Niaz, the founder of the Bhartiya Muslim Mahila Andolan (BMMA), told The Times of India on Sunday, October 14.
It is ruining the lives of many women and must be banned."
The women group has championed a campaign to ban triple talaq after a Muslim woman, Afshan Bano, was divorced unilaterally by her Gulf-based husband.
The NGO says unilateral talaq should be banned as it is regularly used by husbands.
The group also attacked the All India Muslim Personal Law Board (AIMPLB), which has opposes their efforts to declare the unilateral and triple talaq as invalid.
In Islam, marriage is a sacred bond that brings together a man and a woman by virtue of the teachings of the Qur'an and the Sunnah.
Each partner in this sacred relationship must treat the other properly and with respect.
Divorce is not at all viewed favourably in Islam and is discouraged unless warranted by valid reasons.
In Islam, husband can divorce his wife whether she is present or absent.
As for triple talaq, scholars state that it is a bid`ah (innovation) and most reprehensible to pronounce divorce three times in one setting.
Muslims account for 160 million of India's 1.1 billion people, the world's third-largest Islamic population after those of Indonesia and Pakistan.
In India, divorce and marriage issues are dominated by All India Muslim Personal Law Board (AIMPLB), the single largest religious body consisting of scholars of different schools of thought.
The AIMPLB was formed in 1973 to protect and apply Muslim Personal Law in marriage, divorce, succession and inheritance.
In 2005, Shiites and women seceded to form their own separate Boards, the All India Shiite Personal Law Board & the All India Muslim Women's Personal Law Board.
Division
Accusing AIMPLB of hypocrisy, the advocacy group argues that unilateral and triple divorce has been banned in different Muslim countries.
"Privately the members tell me that unilateral and triple talaq needs to be banned, but they don't discuss it in meetings," Neelofar Akhtar, an advocate who is invited to AIPPLB's meetings, told Times of India.
Seeing it as part of Islamic Shariah, AIMPLB scholars reject any calls for banning triple divorce.
"Unilateral, oral and triple talaq may not be in the Qur'an but there are traditions of the Prophet which approve of such a practice," says AIMPLB's Abdur Rahim Qureishi.
"And Shari`ah laws comprise both Qur'anic injunctions and the Prophet's traditions."
But scholar Asghar Ali Engineer dismisses the arguments as based on a "weak" tradition, the authenticity of which is doubtful.
"Activists have already prepared a draft of codified Muslim laws which, if implemented, can ban unilateral and triple talaq," he says.
"Now we need to create awareness and prepare the Muslim masses to force AIMPLB to declare unilateral talaq invalid."
Over the past year, Indian scholars have issued a group of laws to protect the rights of Muslim women.
In February, a group of Muslim scholars and activists announced plans for a draft of personal law that would ban triple talaq (divorce) and restrict polygamy among Indian Muslims.
The personal law also calls for the mandatory registration of all Muslim marriages with the state governments.
In March, hundreds of Muslim scholars granted women the right to dissolve marriage in case of serious breach of agreement between the couple during an international Islamic jurisprudence seminar organized by Islamic Fiqh Academy (India).
http://muslimvillage.com/2012/10/19/30128/unilateral-triple-talaq-spurs-india-debate/
--------------
20-Yr-Old Pak Girl Fires at Boyfriend after Being Rejected
Oct 19 2012
Lahore: Three persons were injured in this eastern Pakistani city when a 20-year-old woman opened fire at her boyfriend after he refused to marry her, police officials said today.
Asia, who worked in a factory in Sanda area of Lahore, in a relationship with her co-worker 22-year-old Mohammad Faisal.
"The affair between them continued for a year or so, following which Faisal started to avoid her," a police official quoted Asia as saying.
"Faisal promised to marry me but he stopped taking interest in me. I was upset for the past few days after he told me that he was going to marry another girl," Asia told the police.
Yesterday, Asia arranged a gun and some bullets and opened fire at Faisal and his friend, Mohammad Shakir, outside the factory where they worked.
The firing injured both men and a passerby. Asia tried to flee but she was overpowered by passersby and handed her over to police.
The injured men were taken to Mayo Hospital, where doctors described Faisal's condition as critical.
http://www.indianexpress.com/news/20yrold-pak-girl-fires-at-boyfriend-after-being-rejected/1019128/
--------------
Sex Education Books: NGO Rep Given More Time by Lahore HC
October 19, 2012
LAHORE: The Lahore High Court on Thursday again summoned a representative of Bargad, a youth development NGO, to answer allegations that they had provided "objectionable books" for girls' schools.
The petitioner has asked the court to take action against the NGO and government officials for making the book Ba Ikhtiar Larkian, Badla Hua Samaaj (Empowered Girls, A Changed Society) – mandatory for girls in classes six to eight in government schools in Gujranwala.
At the last hearing, Justice Nasir Saeed Sheikh had summoned the coordinator of the NGO's programme under which the books were circulated in schools.
Khurram Shehzad, a representative of the NGO, informed the court on Thursday that the coordinator was in Balochistan and could not be informed about the summons.
He asked for more time for her appearance. At this the judge adjourned the hearing till November 7.
Advocate Azam Nazir Tarar filed a letter of attorney on behalf of the NGO and will represent it at the next hearing.
The judge had summoned the Bargad coordinator after hearing the statements of two former Gujranwala executive district officers for education at the last hearing on October 9.
Former EDO Ghazanfar Ali Sani told the court that while the books were circulated in schools during his tenure, the memorandum of understanding under which this was done was signed while Chaudhy Riaz was EDO. Riaz confirmed this. He said that the memorandum was for the NGO to initiate a programme to teach "life skills" at schools.
The petitioner said that the book contained material telling girls about the use of contraceptives and "how to have friendships with boys". He said in a Muslim society, these things could not be taught at schools. He said that in signing the memorandum with the NGO, government officials were guilty of misconduct and should be punished.
He said that he had complained to government officials after learning about the book and the chief minister had set up an inquiry committee headed by Punjab Education Foundation Chairman Raja Anwar.
He said the committee's findings had not been made public.
He said that the only action apparently taken on the committee's findings had been the transfer of Sani, the former EDO. He said that the inquiry report must be made public.
Former Gujranwala district coordination officer Nabeel Ahmed Awan, the serving DCO, the education secretary, the PEF chairman, and the Gujranwala EDO (education) are named as respondents in the petition.
http://tribune.com.pk/story/453491/sex-ed-books-bargad-rep-given-more-time-next-hearing-on-nov-7/
--------------
Militants Blast Govt Girl's Primary School in Nowshera
Oct 19 2012
Anti-literacy militants blew up a government girls primary school with explosives here in Nowshera on Friday.
According to details, unknown miscreants had planted two bombs in government run girls primary school located in Kaley Marrhatti area of Nowshera which went off early Friday morning.
The building was destroyed in the blast but no causality or injury was reported as no one was present in the school at the time of blast and it was also situated away from residential houses.
Police, elite force personnel and bomb disposal squad (BDS) reached the scene soon after the bombing incident and started the investigations.
http://www.nation.com.pk/pakistan-news-newspaper-daily-english-online/national/19-Oct-2012/militants-blast-govt-girls-primary-school-in-nowshera
--------------
4 Yrs of Indian Maid's Mental Torture from Her Saudi Sponsor Comes to an End
19 October 2012
JEDDAH: Sathy James, an Indian domestic worker, who had allegedly suffered mental torture from her Saudi sponsor, returned home recently with the support of community workers and the Indian Consulate in Jeddah.
James, 50, said she had been working for the Saudi family for the last four years without an iqama or resident permit. The sponsor did not try to get an iqama for her, she added.
She said she decided to run away from the sponsor when he did not provide her any medical assistance after she had a fall in his house, breaking her hand.
Full report at:
http://www.arabnews.com/four-years-suffering-comes-end-indian-househelp
--------------
Malala out of coma, stands with support
October 19, 2012
BIRMINGHAM: Malala Yousafzai has come out of her coma, according to Dav Rosser the medical head of the Queen Elizabeth Hospital.
According to Rosser, Malala is expressing her thoughts by writing them down. She is not speaking currently but there is hope that she would start talking soon.
Full report at:
http://www.thenews.com.pk/article-72130-Malala-standing-for-first-time-after-attack-
---------
Malala 'comfortable and stable' at Birmingham hospital
Oct 19, 2012
LONDON: Pakistan's teenage rights activist Malala Yousufzai, shot in the head by the Taliban, remains in a "comfortable and stable" condition at a UK hospital, doctors said today, amid hundreds of messages of support for the girl.
In a statement, the Queen Elizabeth Hospital Birmingham said Malala's condition this morning was "comfortable and stable".
A team of doctors from both the Queen Elizabeth and Birmingham Children's hospitals was looking after her, the statement said.
Full report at:
http://timesofindia.indiatimes.com/world/uk/Malala-comfortable-and-stable-at-Birmingham-
---------
Saudi Shoura Council Set To Welcome Women Members
19 October 2012
JEDDAH: The Shoura Council is making seating arrangements for 35 women members in preparation for their appointment, reports in the media said yesterday quoting informed sources inside the consultative body.
They expected the number of new women Shoura members could reach 35 in the 150-member council. Custodian of the Two Holy Mosques King Abdullah is likely to announce the new women members shortly.
According to one source, women members would sit on the right side of the president, dismissing previous reports that they would be sitting in the chairs allocated for guests and women consultants.
Full report at:
http://www.arabnews.com/shoura-set-welcome-women-members
--------------
Children under Attack in Pakistan, Afghanistan
October 19, 2012
DAVE LINDORFF
Six children were attacked in Afghanistan and Pakistan this past week. Three of them, teenage girls on a school bus in Peshawar, in the tribal region of western Pakistan, were shot and gravely wounded by two Taliban gunmen who were after Malala Yousufzai, a 14-year-old girl who has been bravely demanding the right of girls to an education. After taking a bullet to the head, and facing further death threats, she has been moved to a specialty hospital in Britain. Her two wounded classmates are being treated in Pakistan.
The other three children were not so lucky. They were killed Sunday in an aerial attack by a US aircraft in the Nawa district of Helmand Province in Afghanistan, not so far from Pakistan. Full report at:
http://www.nation.com.pk/pakistan-news-newspaper-daily-english-online/international/19-
--------------
Islamic Charity Opens Women-Only Homeless Hostels in UK
By Rahila Bano
18 October 2012
An Islamic charity is to open the UK's first hostels for homeless Muslim women.
There are no official figures on how many Muslim women have been forced to leave their homes, but the National Zakat Foundation (NZF) has seen a demand for temporary shelter that meets religious and cultural needs.
The first of three of the hostels will open in London at the end of October and will cater for 14 women.
Full report at:
http://www.bbc.co.uk/news/uk-england-19989961
--------------
How Many Muslim Women Martyrs Do We Need Before Muslim Leaders Speak Out?
By Cristina Odone
October 18th, 2012
A 20-year-old Afghan girl has been beheaded, by her in-laws, for refusing to become a prostitute. Her mother-in-law and a hired man cut off Mah Gul's head in the province of Herat last week.
The horrific case has confirmed the plight of women and girls in Taliban-strongholds such as Herat: it comes in the wake of the Taliban's attack on 14-year-old Malala Yousafzai, who campaigned for girls' education in Pakistan.
Surely, enough is enough? How many women martyrs do Muslim leaders need before they speak out against such misogyny?
Human Rights Watch, in its report on Afghanistan, does not mince its words: "The situation for women's rights is particularly bad, with threats and attacks by insurgents on women leaders, schoolgirls, and girls' schools, and police arrests of women for 'moral crimes' such as running away from forced marriage or domestic violence." That report was published two years ago, but the situation has not improved in the intervening years: so far this year, 100 attacks on girls and women have been reported.
Full report at:
http://blogs.telegraph.co.uk/news/cristinaodone/100185504/how-many-muslim-women-
--------------
Girls' War on Early Marriages
18 October 2012
By Salma Said
Zanzibar. It is estimated that each minute about 19 girls under the age of 18 around the world are forced into marriage. The situation is worse among girls in Asia, where the prevalence of the problem is 46 per cent and in Sub Saharan Africa where it is at 38 per cent.
According to Plan International, an NGO that deals with children issues, more than 14 million girls get married before they reach their 18th birthday in Sub Saharan Africa. The problem is persistent in Chad, Niger and Mali.
But the problem is also prevalent in Zanzibar despite the fact that the country, by large, observes Islamic traditions because a majority of its estimated one million inhabitants are Muslims.
Full report at:
http://thecitizen.co.tz/news/4-national-news/26651-girls-war-on-early-marriages.html
--------------
Pakistan behind Nepal, India in Girls' Education
Amin Ahmed
Oct 19 2012
ISLAMABAD, Oct 18: Released in the wake of an armed attack on teenage education activist Malala Yousufzai, the Education for All Global Monitoring Report shows that Pakistan's progress in getting poor girls into schools is less than half that of India's and Nepal's and a quarter of Bangladesh's.
The report released by Unesco here on Thursday reveals that though Pakistan has the second largest number of out-of-school girls in the world, yet it has reduced the amount it spends on education to less than 2.3 per cent of GNP. Only nine low- and lower-middle-income countries spend a smaller share on education. The barriers to education faced by Pakistani girls are stark in comparison with the rest of South Asia.
Full report at:
http://dawn.com/2012/10/19/pakistan-behind-nepal-india-in-girls-education/
--------------
Chief Says Haia Is In Need Of Female Staff during Haj
19 October 2012
JEDDAH: Haia personnel would not be entering tents during Haj, focusing only on educating pilgrims, said Sheikh Abdullatif Al-Asheikh, president of the Commission for the Promotion of Virtue and Prevention of Vice (Haia). They will also be distributing gifts, water and books.
Speaking to the Okaz newspaper, Al-Asheikh said the Haia decided to distribute 3 million books and tapes in numerous languages this year.
Full report at:
http://www.arabnews.com/chief-says-haia-need-female-staff
--------------
Women's Hajj in Islam
Sanusi Ishaq
19 October 2012
A well performed Hajj attracts no other reward except Al-Jannah (Paradise) Al-Hadith
H AJJ is the (last) pillar of Islam, performed (necessarily) once a year which involves gathering of all pilgrims in a central place (Ka'bah) in Saudi Arabia at a particular period.
Religious rites are guided and guarded by rules, both substantive and procedurals. The substantive rule of Hajj include performing it (at least) once in a life time, presence on the mount of Arafat at the appointed time and total abstenance from matrimonial activities (including sexual intercourse) during hajj.
Full report at:
http://tribune.com.ng/index.php/eyes-of-islam/49460-womens-hajj-in-islam-
--------------
URL: https://www.newageislam.com/islam,-women-and-feminism/new-age-islam-news-bureau/'sexual-violence-increasing-in-khyber-pakhtunkhwa'/d/9040