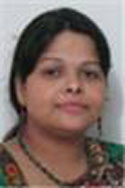 By Sonika Rahman, New Age Islam
"If I don't kill her today; tomorrow she will kill me financially or someone else will burn her for the sake of dowry:"
Hina Bano, a young woman in Hyderabad who does not even know how old she is, lives life in the dark side of her married life but loves her two daughters more than her life. She does everything to give them good education and peaceful life but she is scared very much; she is scared that her family will be broken; she doesn't want her children to live without a father or a mother. Her in- laws and husband gives her physical and mental torture. They tell her, 'Daughter of a beggar, go away.......Eight years ago Hina Bano was very happy to be married with Mohammed Ali, an engineer by profession. He was a highly qualified engineer, working with a multinational company in Hyderabad. But after spending two months with his wife he started the demand for a dowry. According to Hina Bano, her husband's family did not demand a dowry at her marriage. Yet, her husband changed his mind and asked her family to give dowry. Hina Bano's family was unable to meet his demand. When Hina Bano said that her family is unable to fulfil his demand because it has three other sisters to marry, he started to say that she is only good for being beaten up. The torture she faced thereafter became more serious when she gave birth to twin daughters. She never went to the police to complain about her husband because she wanted to give a good life to her daughters. Hina Bano thinks living with a husband who physically and emotionally abuses her every day is her fate, and that she cannot do anything about it.
Hina Bano is just an example of thousands of young Muslim married women suffering from Dowry-related violence. According to Indian National Crime Record Bureau, there were 1,948 convictions and 3,876 acquittals in dowry death cases in 2008. There must be innumerable other dowry related deaths labelled as 'suicides' and 'accidents'.
No one comes to the help of the women beaten or burnt to death by their husbands and in laws.
A woman tolerates various forms of violence and abuse such as battering, domestic violence, acid attacks, rape and sexual harassment. They, except some very fortunate ones, are exposed to such heinous crimes from the day one of their birth.
We live in a modern society and believe in gender equality then why do we not raise our voice against such sick mentality that adheres to domestic violence. Dowry is one such custom which is unlawful in almost all the communities but still it is the one that is practiced one way or the other. It is one of the most discussed issues of our society which still awaits any concrete result on the table. It was and is a social malady mainly because we all, the concerned people, just talk in sermons, in the mosques and in the religious congregations but at home vote for it. It is difficult to resist the wealth which comes in a heap and without any investment of labour, time or money.
Dowry is a mental thing. It is psychological. And it is not individual but a social phenomenon. It has been in the custom for a very long period of time now. It has got in the veins and blood of us without any discrimination of religion, caste or creed. We all are equal here in this milieu. To get rid of it we cannot just go for a simple surgery to cut off the portion which is harmful for the body because it is not a body thing. It has now become a part of our social status, to marry our sons in wealthy families as, as big a dowry one's son brings as respectable the family is taken to be. And with this, one beautiful, noble and innocent sentence is repeatedly heard, "Daughter in law's family has done all this on its own. They are so generous and good people, we just could not refuse. After all, we all do something according to our standings for our daughters."
The holy Quran says........ "And give the women (whom you marry) their dower (obligatory bridal gift) happily" (4:4) The Quran does not forbid anyone from being just and happy. If you justly wish to present parting gifts to your daughters which make you happy, you may. It becomes an evil only when it is forced on someone.
People are obsessed with it. Truly obsessed! We need to get rid of this obsession.
In Islam, there is no concept of dowry. It has a custom which is called "Meher", an amount agreed by both the parties during the Nikah ceremony. This is an amount which the groom has to pay to the bride before starting his conjugal life. Although the custom of Meher is still there, very few fulfil it as per the Sharia laws, as most of them wait for appropriate time to ask their wives to forgive the Meher amount. In most of the cases bride's family takes Meher as a 'security amount' and thus the amount fixed is much higher than the groom's economical might. Islam asks for an amount to be fixed as Meher according to the groom's present income so that he is able to pay the Meher amount on his own. And this does not happen hence the amount of Meher is not paid when it should have been.
To fight this menace, the concerned governments and the agencies have taken every step they could have but the result in practice is a big cipher. As I said, this is a psychological problem hence it can be fought only psychologically. As the dowry has become a symbol of respect in the society it will have to be changed in a symbol of shame. Taking the Barat to the bride's home and coming back without being married will be the greatest of shame for everyone irrespective of religion, community or social status. This can be achieved only and only if the girls refuse to get married with a person whose family demands dowry, in cash or kind, whatsoever.
As far as the concerned governments and the administration of the country is concerned there is no denying the fact that all are in favour of abolishing this wicked custom which has turned people in to paupers, burnt the brides and ruined the families.
We just have to understand that it is not against anybody. There may be very few families who have either only sons or only girls. We all have sons and daughters, brothers and sisters and thus if we take dowry, we also give dowries. If this evil custom is abolished we will be able to live in the society with pride of being honest and loving to our brides and daughter in laws.
Let us fight this epidemic with all our might.
URL: https://newageislam.com/islam-women-feminism/dowry-silent-killer-let-fight/d/11575