New Age Islam News Bureau
14 May 2020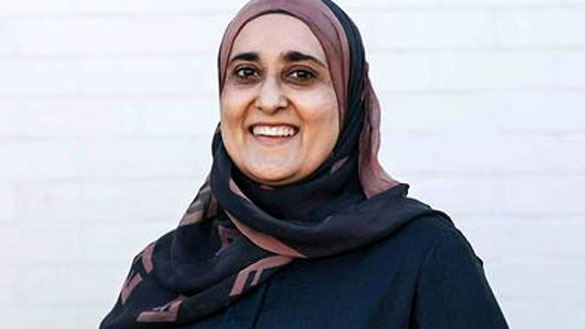 "Iftar is like having a dinner party at your house every day," says business owner and mother-of-three Aysha Navlakhi.
-----
• Born into Carnage, 18 Afghan Babies Face an Uncertain Fate
• AyshaNavlakhifrom Brisbane Is Helping Her Community Get Iftar Meals During Ramadan
• Coronavirus Seen Delaying Justice for Iraqi Women Displaced by War
• Displaced Women in Yemen Become Entrepreneurs
• Unable to Return Home Due To COVID-19, Pakistan Woman Army Officer Misses Her Two-Year-Old Son
• Govt Enacted Law to Ensure Women Right of Inheritance: Imran Khan
• Women for Afghan Women: Escaping the Shadow Pandemic of Gender-Based Violence
• How Egypt, France and Other Countries Took Measures to Support Women During COVID-19 Crisis
• Sudanese Activists Skeptical Female Genital Mutilation Law Will Stop Practice
• Gujarat Cops Barged in, Hit Me with Sticks: Pregnant Muslim Woman
Compiled By New Age Islam News Bureau
URL; https://www.newageislam.com/islam-women-feminism/born-carnage-18-afghan-babies/d/121845
-------
Born Into Carnage, 18 Afghan Babies Face an Uncertain Fate
By Mujib MashalPhotographs by Jim Huylebroek
May 13, 2020
KABUL, Afghanistan — When the carnage was over, the dead bodies bagged and the guns put away, what was left behind spoke of the true extent of the tragedy: 18 newborn babies, many covered in blood and most now motherless — casualties of war before they had even left the hospital.
Even for a country steeped in violent death to the point of numbness, the assault on a maternity clinic in Kabul on Tuesday was unfathomable in its cruelty.
Afghanistan is adept at the rituals of violent death. There are procedures for handling the victims, and even well-practiced routines for discarding the remains of the suicide bombers who come to kill and be killed.
But what do you do with so many babies, all too similar in their little shapes and raw faces, most of them now without the first people in their lives and evacuated from a blown-up hospital?
The oldest, born five days earlier, and the youngest, delivered in a safe room after the attack had begun, are lucky: Their mothers survived. Many of the others have barely completed a full 24 hours in this violent world, their mothers murdered next to them.
It was about now that a U.S. peace deal with the Taliban signed in February was supposed to reduce the bloodshed, and bring children like these hope that a war that has stretched over four decades in some shape or another might finally come to an end. But the deal seems stuck over a prisoner exchange that is moving at snail's pace, and the insurgents have ramped up attacks across the country, killing dozens by the day.
The assault has the hallmarks of the Islamic State, which in the past has gone after "soft" civilian targets in the largely Shiite neighborhood that is home to the clinic.
But across Afghanistan, anger was boiling at the Taliban, who are refusing to agree to a cease-fire, and by extension creating space for other terrorist groups to exploit the increasingly blurred lines of the conflict. The situation is made worse by the country's political leaders, who are embroiled in messy infighting in the aftermath of a disputed election.
The heart-wrenching effort to identify the babies at the maternity clinic and reunite them with their families began in the immediate hours after the attack, before the special forces had even left the scene.
Dozens of men gathered around as a community elder emerged from a hospital that was still drenched in blood with a list of mothers' names. The babies themselves had not yet been named.
In Afghanistan, a conservative, male-dominated society, men take offense at the mere mention of their wives' names in public. It is extremely rare — and arduous — for a woman to make legal decisions for her child in the absence of a man. But now, for once, the men in the crowd outside the hospital listened intently as the babies were identified by their mothers' names.
"The child of Suraya!" the community elder shouted. "The child of Suraya — she was healthy, I myself helped load it into the ambulance."
At the Ataturk hospital the next morning, the two children were next to each other in incubators in the ward where all 18 babies had been transferred. But Suraya Ibrahimi was dead, already buried. Gul Makai was there next to her child, limping with a leg wound.
This was Suraya Ibrahimi's fifth child. The 31-year-old had been an army officer for several years, said a relative who had found her way to the baby's bed. Her military ID said she was a sergeant at the headquarters of the Ministry of Defense, part of the regiment providing security and support to the headquarters.
Gul Makai, 35, is a housewife, married to a taxi driver. Her seventh child was born with breathing problems, so they had remained at the hospital for five days.
When the attack began, she said, she and the two other mothers in her room faced a dilemma: Should they try to escape and leave their babies behind? Or should they stay?
The women were all on their own, no family at their side. The spread of Covid-19 had forced the hospital to stop even husbands from accompanying their wives, Zahra Jafari, a midwife working there, said.
The other two mothers stayed, and were most likely dead, she said — she had not seen them. Gul Makai left her baby, rushed to the hallway, jumped out, and was evacuated through one of the back doors.
On the street, she didn't know what to do. She had no phone, and she knew no phone numbers. Outside another gate, on the opposite end of the hospital, her husband, Azizullah, was standing with a change of clothes he had brought her when the attack had begun. They had no word of each other.
Gul Makai stopped a motorcycle, told the man what had happened, and pleaded with him to take her to her home. From home, she called Azizullah to tell him she was safe.
Azizullah stayed outside the hospital walls along with the dozens of other fathers and brothers searching for news, waiting for the military operation to be over.
When the community elder reading the list outside the attacked hospital announced that "the child of Gul Makai" had been taken to Ataturk hospital, Azizullah rushed there and called his wife to come over, so she could identify the baby.
Outside the ward on Wednesday morning, in the hospital yard, Azizullah — a small man with honest eyes and short beard under his mask — paced with other fathers, grandfathers, aunts and uncles. They had brought the documents needed to pick up the babies, as they were told: national IDs of the father or mother, the signature of the local community elder.
The family members outside — some who had just come from burying the dead mothers — grew restless, frustrated. The doctors kept saying they were waiting for the babies' files to arrive from the ruins of the other hospital, to make sure they did not make mistakes.
It wasn't just the running from door to door, waiting for meetings to finish, that was driving the family members mad. There was also the swarm of strangers — women, and some men — who had arrived at the hospital.
Some had come out of solidarity. Among them were two women, one a doctor and an employee of a development organization, who had come the night before to breastfeed the babies; one stayed late into the night. Others also kept coming and offering to help.
But then there were the dozens and dozens of other women who had arrived with another agenda: adoption. In a bizarre, dystopian scene, they kept going around and asking if someone would give them a baby.
Ghulam Sakhi, who had buried his daughter the night before and was here to pick up his grandchild, was approached by women asking for babies so many times that he blew up and started screaming.
https://www.nytimes.com/2020/05/13/world/asia/afghanistan-maternity-ward-attack.html
--------
AyshaNavlakhi from Brisbane Is Helping Her Community Get Iftar Meals During Ramadan
14 MAY 2020
As the sun begins to set during Ramadan, AyshaNavlakhi can usually be found putting the finishing touches on glasses of saffron-scented milk, bowls of soup and plates of home-baked samosas, ready for family and friends to share as they break their day's fasting.
"Iftar is like having a dinner party at your house every day," says the owner of Events by Aysha and mother-of-three from Brisbane. Over the Muslim holy month her kitchen is usually a busy, happy place and her home is open to nightly celebrations.
But this Ramadan, which began on 23 April, is like no other for Aysha and her community. Emergency responses to the spread of COVID-19 mean that mosques are closed, prayers and iftar meals are at home, and gatherings are limited to closest family and friends only.
Rather than cooking for her family alone, however, Aysha is now preparing more iftar meals than ever expected, thanks to a monumental pivot of her business brought about by a sense of wanting to ease some of the pressures on households dealing with fasting, homeschooling and working from home in tandem.
When her catering company took a heavy blow as coronavirus restrictions came into effect, she speedily purchased packaging equipment and created take-home halal meals immediately popular with south Brisbane's Muslim community. The first week of Ramadan saw 200 meals sold, the second week, 400.
Her new clients range from large, self-quarantining fasting families to non-Muslim working single mums who do not have time to cook during the day.
One of her most popular meals has been tandoori chicken with naan - a favourite that she believes brings people together, regardless of faith or ethnicity.
"It's a meal everybody likes, no matter where you come from," explains Asyha, "everyone was so excited to have that meal. I think it enhances Ramadan in a different way.
Aysha's food - "a big team effort" - is reaching into the community where her local mosque and her large, generous iftar gatherings usually would.
On top of the meals she is selling at $10 each, she is making food drops to foreign students who have lost their jobs because of COVID-19 and, via charity Brothers in Need, donating hundreds of meals to inner city Brisbane's homeless community.
"I thought I'd have time in Ramadan to pray and relax a little bit," Aysha tells SBS Voices. "Instead I'm working seven days, from very early to the evening. The adventure, the thrill, the adrenaline that's pumping because of the orders that are coming through, it's a beautiful experience."
She started Events by Aysha with the help of women's financial equality charity, Global Sisters, which provides the skills, tools and connections to develop successful small businesses. It was her mentor from the organisation who encouraged her to pivot when coronavirus took hold.
Aysha, who has a background in beauty and massage therapy and moved to Australia from South Africa 22 years ago, began her business in 2017, turning from her trained profession to a love of sharing food that runs deep in her life.
While the holy month is less overtly festive than usual, she, like many, is making an extra effort to create a sense of occasion in her homebound family unit.
"This year, it's smaller - with COVID, we've probably cut back a lot, but in the same light, we do make it special. We do a lot of cooking, we have immediate family around us and we are still doing little parties.
"The sad thing for us is that we can't congregate at the mosque. Being in your own home and praying together as a family does strengthen the family unit which is beautiful, but the mosque has a different feel."
https://www.sbs.com.au/topics/voices/culture/article/2020/05/14/woman-helping-her-community-get-iftar-meals-during-ramadan
--------
Coronavirus seen delaying justice for Iraqi women displaced by war
May 11, 202
Hundreds of thousands of vulnerable Iraqi women forced to flee their homes during war have still not been able to return and now face even longer delays due to the coronavirus pandemic, researchers warned on Monday.
A study by the Norwegian Refugee Council (NRC) found women were 11% more likely than men to face barriers preventing them from going home after years in camps for those displaced during the conflict with Daesh group that began in 2014.
For women, the struggle to prove ownership of their properties is particularly tough because title deeds typically carry the name of the male head of the household, many of whom were killed in the violence.
The closure of courts due to the coronavirus has been a further setback, delaying legal hearings, said SanneBoswijk, an advisor to the NRC in Iraq.
"It exacerbates the situation of these women in general because access to the court for women in Iraq is difficult to attain in the first place," she told the Thomson Reuters Foundation.
Iraqi government officials were not immediately available for comment. The country's property laws ensure equal protection for all citizens.
About 6 million Iraqis – 15% of the population – were forced from their homes during the conflict with the Islamic State between 2014 and 2017, according to United Nations data.
The NRC surveyed about 1,000 women across four conflict-impacted regions of Iraq for its report and conducted dozens of focus group discussions and in-depth interviews.
Jennifer Abrahamson, head of advocacy and communications at Landesa, a Washington-based land rights advocacy group, said the coronavirus pandemic had exacerbated the difficulties for women in many countries where their rights were not well established.
"Because the social norms and beliefs are discriminatory toward women there are certain gender roles and protection of women's rights in particular cultures that don't always align with the national law," she said.
"Women who are affected by war, by conflict, they're displaced, they're trying return home, are facing a number of secondary crises and now you have a pandemic on top of that."
Boswijk said tribal justice mechanisms to establish property ownership were considered more reliable than the courts and were "the socially acceptable route".
Many consider it taboo for women to access tribal leaders on their own without a male relative, making it harder for them to prove their rights, even with documentation.
But Boswijk said the pandemic, which has killed about 110 people and forced Iraq to close mosques, schools, and some businesses, provided an opportunity for informal mechanisms to be more inclusive.
"The tribal justice mechanism is dynamic and in that sense there is an opportunity there to broaden the range of protection for women… to allow them to make that claim on their own," Boswijk said.
https://www.middleeastmonitor.com/20200511-coronavirus-seen-delaying-justice-for-iraqi-women-displaced-by-war/
--------
Displaced Women in Yemen Become Entrepreneurs
MOHAMMED SAYERS
05/13/2020
Alternative stoves, special heat-retaining cooking bag help people cope with gas shortage in time of war
Hind Al-Jaberi, a 32-year-old woman living in Sanaa, Yemen's capital, recently started cooking with a unique, solar-powered stove due to a massive cooking-gas shortage in the north of the civil war-wracked country.
"My family and I have suffered a lot during this gas crisis," she told The Media Line. "We had to resort to the black market many times to buy it. We also had to buy [food] from restaurants, which cost a lot and came at the expense of other household needs."
Late in 2019, Jaberi became familiar with the Nasna Foundation, which works in development and creates alternative equipment for the home. The foundation came up with the stove and two other devices. Its purchase saved her a lot of money.
Jaberi has been able to cook a variety of foods with the solar oven, including rice, soup, beef, legumes and other basic family dishes. She is satisfied with its performance so far, saying it is "at the required level compared to other alternatives I sometimes used before."
"Before I bought the heat preserver and the economic stove, I used to wait for hours and sometimes for days to get a gas cylinder, which is consumed in less than 10 days," he told The Media Line. "After that, more than a month passes before gas is available again in our area."
Because of the scarcity of cooking gas during the war, which started in March 2011, authorities in Sanaa arranged for community leaders to sell it directly to households. However, the process takes hours and occurs roughly once a month.
Burai adds that many times, his children have had to stand for hours in gas queues or scavenge for cardboard and firewood to use as cooking fuel. His family might pay 300% more on the black market for a single gas cylinder with a 20-liter capacity.
The stoves are the brainchild of women displaced by the war. One of them, Hajer Hameed, founded the nonprofit Nasna Foundation, which she manages.
Hameed told The Media Line that she and the others decided to find an alternative to cooking gas and create jobs for women among the internally displaced population (IDP).
According to the United Nations High Commissioner for Refugees and the International Organization for Migration, the conflict in Yemen has displaced about 3.1 million people.
"After one year of being displaced in Sanaa under difficult living conditions that lacked essentials, we were able to come up with the idea of alternatives to cooking gas with help from a group of IDPs," Hameed stated.
"A few of the IDP women and I sold all of our jewelry," she related, "and were able to obtain various loans from a group of people to finish preparing and purchasing the raw materials."
She and her colleagues did a lot of research and looked into similar projects in other countries before developing their products with materials that were locally available.
"So far, we have been able to find three alternatives to cooking gas, and they are the 'economic' stove, the solar oven – genuine inventions – and the heat preserver," she explained, noting that the latter is a development of an existing model available in other countries.
The economic stove is a metal box with clay separators that has channels for heat distribution and the release of smoke. It runs on a small amount of firewood or charcoal inserted through an opening in the side, which is then closed.
"We were able to produce the economic stove in large quantities, and it was well-received by the women and the community in general," she said.
The foundation's oven runs on solar power and costs YER 30,000. It is a box featuring aluminum and glass panels with thermal materials that capture heat from sunlight. The cook puts food inside and then places the box in the sun.
"The solar oven uses clean energy and has no other costs," she noted. "Food can be cooked with it in two or three hours. It cooks food like a gas cooker."
"The heat preserver is a cloth bag with thermal insulation that allows it to maintain heat inside the bag for hours," she told The Media Line.
Food is cooked with gas for an initial five to 10 minutes, and then inserted into the bag, where it continues cooking for up to 45 minutes.
"I and many women here are of different ages, and we have been able to form a team and a small foundation with the goal of meeting the community's needs and creating job opportunities for displaced women from different governorates," she said.
"After starting the project, many of the women here were able to supply their families' basic needs," she continued, adding: "More than 50 women are now working in the Nasna Foundation, and many displaced women are being trained to enter the cooking-gas alternatives market."
She states that she and her colleagues are working on ways to adapt production, promotion and supply during the novel coronavirus crisis. The foundation ceased operations in late March after the government announced precautionary measures to combat the pandemic.
"Now, with coronavirus and the quarantine, it will be more difficult for women and poor people to get gas… or even to collect firewood or other harmful materials such as cardboard and plastic waste that they use for fuel," she said.
The price of cooking gas was fairly stable before the war and averaged YER 2,300 for 20 liters, the cylinders being readily available at gas stations. After the war began, prices more than doubled, and canisters were available only through community leaders and on specific dates.
https://themedialine.org/people/displaced-women-in-yemen-become-entrepreneurs/
--------
Unable to return home due to COVID-19, Pakistan woman army officer misses her two-year-old son
May 13, 2020 16:33
Zubair Kureshi
Islamabad: As part of the United Nations Peacekeeping Mission in Congo, Pakistan's woman army officer Major Samia Rehman has won plaudits not only from her compatriots, but also from the international community.
Major Samia's story attracted global attention when the UN Peacekeeping Mission posted her picture on its twitter handle with the title 'Peacekeeper of the Day'.
Operational Planning Officer on UN mission in Democratic Republic of Congo, Major Rehman was supposed to report back to Pakistan on April 6, but she was unable to reunite with her family because of the suspension of international commercial flight operations due to the coronavirus outbreak.
While quoting her in its post, UN Peacekeeping has paid its tributes to Major Samia who left behind a two-year old toddler in pursuit of her responsibilities as a peacekeeper.
"My duty was scheduled to end on April 6, but I'm unable to go home due to COVID-19. My two-year-old is asking me: 'Mama, when will you be back?' I'm worried, but my passion for work has increased manifold. Together, we can slow the spread [of the virus]," Major Samia was quoted in the UN peacekeeping account.
"My duty was ending on 6 April, but I'm unable to go home due to #COVID19. My 2-yr-old is asking, 'Mama, when will you be back?' I'm worried, but my passion for work has increased manifolds. Together we can slow the spread." #PKDay #womeninpeacekeeping
Soon after her story was highlighted on the UN Peacekeeping Mission's Twitter account, Pakistanis in large numbers have re-tweeted the post and expressed their prayers for her safe return home.
Azhersyed86, while responding to the UN tweet, prayed that she might be protected by the Almighty and may she return to her two-year old and her family in sound health.
"My duty was ending on 6 April, but I'm unable to go home due to #COVID19. My 2-yr-old is asking, 'Mama, when will you be back?' I'm worried, but my passion for work has increased manifolds. Together we can slow the spread." #PKDay #womeninpeacekeeping
"My duty was ending on 6 April, but I'm unable to go home due to #COVID19. My 2-yr-old is asking, 'Mama, when will you be back?' I'm worried, but my passion for work has increased manifolds. Together we can slow the spread." #PKDay #womeninpeacekeeping
Last year, Major Samia was selected for the UN Special Representative of the Secretary-General (SRSG) Certificate of 2019. She is the first female officer of the Pakistan Army to receive the honour. The certificate was awarded to Major Samia for her extraordinary performance in Mission Level Studies, analysis and other valuable contributions. Major-General Thierry Lion presented the certificate to her on behalf of the SRSG.
The role and services of women peacekeepers from Pakistan, deployed in the Democratic Republic of Congo, have been applauded by the UN and also by officials from the United States. In February this year, Pakistan's female peacekeepers, part of the UN Organisation for Stabilisation Mission in DR Congo (MONUSCO), were awarded a UN medal at a ceremony in Adikivu in South Kivu, one of the provinces of the central African country.
The team of 15 female officers, serving at the ranks of major and captain, have been stationed in the war-torn country since June last year. Besides Congo, Pakistani army is also part of the peacekeeping mission in the Central African Republic (CAR). These officers and soldiers include regular staff members, psychologists, stress counsellors, vocational training officers, gender advisers, doctors, nurses, operations officers, information officers and logistics officers.
https://gulfnews.com/world/asia/pakistan/unable-to-return-home-due-to-covid-19-pakistan-woman-army-officer-misses-her-two-year-old-son-1.71474970
--------
Govt Enacted Law To Ensure Women Right Of Inheritance: Imran Khan
Mumtaz Alvi
May 14, 2020
ISLAMABAD: Prime Minister Imran Khan said his government enacted a law to ensure women's right to inheritance, was committed to enforcing laws against child labour and in support of transgenders.
In a series of tweets, the prime minister said, "we have enacted a law to ensure women's right to inheritance; are committed to enforcing laws against child labour& in support of transgenders; filling in legislative gaps including on torture, protection of journalists & media professionals & our other human rights commitments".
He noted that Pakistan's trade had benefited from the EU's GSP Plus agreement. "We intend to continue working to fulfil our commitments under the 27 Int Conventions we are party to, incl 6 Human Rights Conventions, & which are part of GSP Plus agreement. These commitments are beneficial for us".
"Already, our Green initiatives incl our Billion Tree Tsunami & our Human Rights National Action Plan have been appreciated by the EU. As our trade & economy continue to benefit from GSP Plus we are committed to furthering our human rights commitments for the benefit of our ppl," he said.
The decision was taken here at the Pakistan Post employees pension meeting, which was attended by Communications Minister Murad Saeed, Planning Minister Asad Umar, Advisor to Finance Dr Abdul Hafeez Shaikh, Advisor for Institutional Reforms Dr. Ashrat Hussain, Secretary Finance Naveed Kamran Baloch, Director General Pakistan Post Muhammad Aaqal Rana and other senior officials.
The meeting was informed that about 34 percent of Pakistan Post's budget expenditure was on pension, which was gradually increasing. The Pakistan Post has proposed setting up of pension fund, keeping in mind Malaysia's pension model on the prime minister's direction, the meeting was told. The establishment of the Pakistan Pension Fund aims to reduce the burden of pension burden on the government and ensure better management of employee pension issues.
The prime minister approved the creation of a committee comprising the Ministry of Finance, Ministry of Communications, Security Exchange Commission of Pakistan and the National Investment Trust, in order to establish and manage the proposed pension fund.
Murad Saeed gave briefing on reforms in the Pakistan Post and steps to make the institution a profitable institution and improve public services.
The prime minister was told that the agreement on the Digitalisation Project of Pakistan Post would be signed next week. "This initiative will enable Pakistan Post officials to serve the public by bringing in new technology," he said. Due to digitalisation, Pakistan Post personnel will be provided with iPad and biometric verification tools.
The Pakistan Post has provided the pension of senior and retired employees at their homes for the first time, the communications minister said and added this initiative was being praised worldwide, including the United Nations. Pakistan Post was paying pension to pensioners before Eid. On the prime minister's directive, the post has identified 26 pieces of land, which have not been used so far, the communications minister said. The details of these plans will be presented to the Cabinet soon and they will be approved for positive purposes.
Prime minister appreciated the work of the Minister of Communications and his team on reforms in Pakistan Post. Advisor on Reforms informed the Prime Minister of the proposals for the pension of government employees as a whole.
The prime minister said that given the government's limited financial resources and increasing pension costs, the need is to ensure that the pension system is managed on the new lines to reduce the burden on the government where it is run better.
Meanwhile, Prime Minister Imran Khan stressed the importance of the parliamentarians keeping in constant touch with the public and resolving their problems quickly, saying the government will provide all possible resources.
Talking about the situation of the virus, the prime minister said that the legislators should encourage the public in their respective circles to take preventive measures to protect against the virus.
The prime minister also directed legislators in relation to prevention of profiteering and hoarding of essential goods in their respective constituencies and ensuring availability of food items to the public.
He observed this, as Member of National Assembly Rai Murtaza Iqbal, Member provincial assembly Punjab Syed Samsam Ali Shah Bukhari, former MNA Rai Hassan Nawaz and member of National Assembly Haji Imtiaz Ahmed Chaudhry, former member National Assembly Chaudhry Ajaz Ahmed and Chief Whip Muhammad Amir Dogar were also present at the meeting.
The meeting discussed the overall situation of the coronavirus in the country, public welfare and development issues in the respective circles of Parliament.
Parliamentarians praised the prime minister's vision for preventing the virus and the government's efforts to provide relief to the poor and the working class, especially the poor, due to the lockdown's reasonable and balanced strategy.
Lawmakers briefed the prime minister and presented suggestions on the problems faced by the public in their respective constituencies and development projects. The meeting also discussed various proposals for the development of the agricultural sector.
https://www.thenews.com.pk/print/658567-govt-enacted-law-to-ensure-women-right-of-inheritance-pm
--------
Women for Afghan Women: Escaping the shadow pandemic of gender-based violence
12 May, 2020
In this special series, The New Arab profiles charities, organisations, and initiatives leading the response against the coronavirus pandemic and lending a helping hand to vulnerable individuals and communities. Click here to see other articles in the series.
Last week, the US watchdog for war and reconstruction efforts said that the arrival of coronavirus meant Afghanistan is now facing a health disaster. Results from a sample test of 500 recently carried out in Kabul have shown a third of cases as positive, suggesting the virus is spreading undetected in the country.
Those who disproportionately bear the burden of suffering are Afghan women, according to representatives at Cordaid, a Netherlands-based NGO which works with women's networks in the conflict-ridden country. Those who work in the informal economy will have lost their jobs first as a result of citywide lockdowns.
At home, domestic labour is now harder with children inside and the atmosphere of confinement leads to heightened friction between members of a household. In Afghanistan, as in other countries Cordaid operates, there is parallel increase in domestic violence against women.
An estimated 87 percent of Afghan women will experience gender-based violence in their lifetime, according to Human Rights Watch (HRW). It is a country-wide phenomena blind to women's socioeconomic status, political affiliation, or ethnic background.
Women for Afghan Women - established in 2001 to support women after the fall of the Taliban - is the largest organisation offering legal and counselling services to victims and survivors of domestic abuse, employing over 900 staff operating in 24 provinces.
Through work with strategic partners as well as the Afghan government, WAW seeks to replace what it identifies as "cultural norms of violence and oppression" with "norms of peace and equality", according to their website.
At the grassroots level, the organisation heads advocacy efforts to realise this vision through their "Women's Right ARE Human Rights" training programs. Instructors are experts in Sharia law, NajiaNasimi, executive director for WAW in Afghanistan tells The New Arab, who ground their transformative pedagogy in religious values, essential when working in a society where Islam pervades all spheres of life.
Yet the organisation's concrete work takes place at the 32 women's shelters it runs across the country. Arrivals are typically victims of forced marriage, so-called "honour" killings or brutal beatings at the hands of intimate partners or family members – in addition to other forms of violence against women and girls' endemic in Afghanistan.
At these "Family Guidance Centres", which are open 24 hours a day, victims are assigned either caseworkers or defence lawyers depending on their individual circumstances, Najia tells The New Arab. A caseworker strives to open a channel of mediation between them and their families, allowing relationships to mend with the goal of reintegrating them back into their families.
Yet in many cases the latter is not an option, Najia affirms. Victims and survivors stay in temporary accommodation at the centre along with their children, giving them time to break down communication barriers and build relations of trust with key staff there, including the defence lawyer assigned to their case, who gathers as much information as possible within the short time frame to present to courts.
Women and their children are then taken to a long-term shelter, whose location is kept confidential to mitigate the very real security risks staff and clients face.
Between their three daily meals, the shelter's residents partake in a rich program of vocational training – ranging from tailoring and jewellery manufacture, through to literacy classes, with the latter a life-changing skill in a country where the literacy rate among females over the age of 15 stands at just under 30 percent.
Some survivors do leave the centre and re-join their families, but only after rigorous checks are undertaken and a program of in-home visits and close monitoring is guaranteed.
seeking help impedes Afghan women's access to these services and forms of protection, as well as related fears of "victim-shaming" in cases of rape and sexual abuse. Sadly, the coronavirus lockdown has only made things worse.
Najia notes a worrying drop in the number of referrals her organisation receives from government entities following the closure of numerous local police departments as well as the offices of the Afghan women's ministry.
The closure of courts has also thrown the outcome of cases brought against abusers into flux, as caseloads mount, compounded by administrative delays in the judicial process.
With heroin and opium addiction rampant in the country, Najia expresses specific concern for women and children trapped with drug users who are unable to find their fix amid stagnation in the informal economy, the source of livelihood for the country's poor.
The lockdown has also meant a pause in visits by social workers to clients who have returned to their families. Grave uncertainty now surrounds the plight of returnees whose phones have switched off, Najia says.
The organisation has implemented changes to the way it operates to sustain itself through the pandemic. The number of participants in mediation sessions - now conducted in the open - has been halved from six to three, Najia tells The New Arab, with similar changes introduced to its women's rights training programs in the few provinces where they are still able to carry out their vital work.
Caretakers at WAW's shelters who had previously worked in patterns of day or night shifts are now required to isolate at the centres for a two-week period to reduce the risk of transmitting the disease to vulnerable arrivals, who are referred to medical centres for Covid-19 screenings.
WAW is struggling to deal with the influx of new victims at their temporary accommodation centres, since they are required to self-isolate for two weeks before they can be transferred to long-term shelters.
This has led to a severe strain on capacity, Najia explains, with multiple victims and survivors trying to maintain social distancing in shared rooms.
Despite major strides for women's rights in the constitutional and legal realms over the past decade, evinced in the adoption of a national action plan, Afghan authorities' systemic inaction on cases of gender-based violence casts doubt on further progress.
Najia mentions the case of an 18-year-old girl killed by her brother in the province of Badakhshan in a so-called "honour killing" last week, after she refused a marriage proposal arranged by her family, instead choosing to elope with her lover.
According to the local district governor the pair sought refuge at local police headquarters for two days until her brother arrived and picked her up. An hour later, she was strangled and stabbed to death.
A key question emerging from the torrent of accusations levelled at police for their handling of the case is why the victim was never referred to a women's protection organisation. WAW itself operates in the northeast province.
Whether or not the lockdown discouraged police from investigating the case remains to be seen. Yet Najia believes the scale of the impact for women facing imminent danger from family and partner abuse - those who fall through the system - will be clear once the lockdown is over.
Herat, which shares a border with Iran to the west, has recorded a very high number of coronavirus cases after more than 150,000 Afghans returned from the Islamic Republic in March. Thousands more cross the border daily.
The province also has some of the highest rates of domestic abuse and female suicide in Afghanistan. Najia confirms that the lockdown has affected access victims have to her organisation's counselling and legal services.
Last month, The Guardian spoke to twenty-five-year-old Marzia Akbar, who runs a small group of female psychologists at a counselling clinic in a local hospital, which operates separately to WAW.
Stay at home orders had caused her to lose contact with her clients whom she had otherwise supported through face-to-face meetings.
Her warning lays bare the stark reality of Afghanistan's shadow pandemic: "Many women in Herat may survive coronavirus but won't survive the lockdown".
https://english.alaraby.co.uk/english/indepth/2020/5/12/escaping-the-shadow-pandemic-of-gender-based-violence-in-afghanistan
--------
How Egypt, France and Other Countries Took Measures to Support Women During COVID-19 Crisis
MAY 12, 2020
To say that women and girls worldwide have been severely affected by this crisis would be an understatement.
To say that any country has adequately responded to the needs of these women and achieved gender equality would also shrink the magnitude of the problem and overlook the need for more stringent measures.
According to the ILO, women are overrepresented at the front lines of this pandemic, accounting for 70 percent of the health and social services sector as well as the informal economy, meaning that they largely lack access to social protection programs and are at a higher risk of income losses.
On top of that, the structural inequalities that were already deep rooted in societies have become ever more apparent, with a spike in domestic violence in Egypt and the world, sexual harassment and particularly online sexual exploitation and abuse of women and girls under lockdowns.
Creating an effective response strategy to the COVID-19 crisis means putting the economic and social situation into context. It is testing every country's social, political and economic resilience, as Cesar Augusto MbaAbogo, Minister of Finance, Economy and Planning of Equatorial Guinea, notes.
To respond to the COVID-19 crisis, Egypt was the first country to issue a Women Policy Tracker to monitor all governmental policies and measures to complement them with further programs and initiatives. Policies were centered on achieving gender parity through four ways:
Labor force: A committee was established for irregular workers impacted by the COVID-19, with allowances provided of which 40% of the beneficiaries are women. Egypt also allowed working mothers with children under the age of 12 and mothers with children with disabilities to have the right of paid leave following the suspension of schools and universities.
Family Planning: Existing support programs regarding all health aspects including reproductive health care services and family planning methods were upscaled for women to ensure easier accessibility.
Sectoral Support: Egypt increased the number of women beneficiaries of soft loans and loans with negligible interest rates to set up micro enterprises, with an aim to improve the living standard of families.
Civil society also played an important role, such as the Egyptian Centre for Women's Rights through their hotline and online website 'Ask Your Online Lawyer' to respond to the victims of abuse and the legal challenges facing women. The center has also been posting daily empowerment video messages on Facebook and Youtube to support women psychologically.
Egypt is also working to implement the 'Closing the Gender Gap Accelerator', which is the first of its kind in the Middle East and Africa based on a model of cooperation between the public and private sectors, and aims to accelerate action towards the advancement of women's economic empowerment.
Minister of International Cooperation, Dr. Rania Al Mashat, highlighted during the 2020 World Economic Forum, that bridging the gender gap in Egypt would increase the gross domestic product of the economy by more than 34%.
Earlier in April, Canada's Prime Minister Justin Trudeau announced an aid package that includes $40 million for women's shelters and sexual-assault centres across the country, which came following calls by Minister for Women and Gender Equality Maryam Monsef at the cabinet to address risks of domestic or family violence.
Civil society and government coordination was at the heart of the distribution of the budget, as up to $10 million was provided to Indigenous Services Canada's (ISC) network of 46 emergency shelters, along with $4 million to the Canadian Women's Foundation, which distributes the funding to sexual assault centres across the country.
In the UK, the government also announced a £76m package to support victims of domestic violence and other vulnerable members in society, which will get priority access to local housing and charities.
In Australia, $150m AUD of the nation's budget was also dedicated for family violence response. According to economist Maja Bosnic, gender-responsive budgeting is "go-to" tool to ensure that fiscal and financial decisions will not have negative repercussions for women in the longer term.
New Zealand also recently announced that more than NZ$200m in this year's budget will be dedicated to domestic and sexual violence services.
An innovative method is Spain's instant messaging service that offers a geolocation function and an online chat room to provide immediate psychological support to survivors of violence.
In other parts of Spain, such as the Canary Islands, women can also notify pharmacies on a particular domestic violence situation with the specific code message "Mask-19" to bring the police in to support.
A popular app in the UK called 'Bright Sky' also provides support and relevant information to victims of abuse. On top of that, it can also be disguised in cases where abusers might check on their victims' phones.
To adapt to the crisis and address the difficulties of the judicial system to respond to urgent legal cases, Colombia's government issued a decree to guarantee virtual access to legal services, which includes legal advice, virtual court hearings as well as police and justice services.
A new website, 'Remote Courts Worldwide,' was set up to collect and share the worldwide experiences of virtual alternatives to traditional court hearings.
In places like Colombia, supermarkets are joining forces and are being trained on how to respond to women seeking help from domestic violence and how to refer them to the police.
Later in March, in response to the surge in domestic violence cases by 30%, France announced that 20,000 hotel room nights were made available as shelter for women, and grocery stores were also providing pop-up counseling services. This is in addition to the government's extra one million euro ($1.1 million) dedicated to support anti-domestic abuse organisations.
https://egyptianstreets.com/2020/05/12/how-egypt-france-and-other-countries-took-measures-to-support-women-during-covid-19-crisis/
--------
Sudanese activists skeptical female genital mutilation law will stop practice
May 13, 2020
Sudan reportedly made female genital mutilation illegal in late April, drawing praise from the international community. But some female activists in the African country say this will not lead to the end of the harmful practice.
One Sudanese leader of a civil society organization working for women's rights said that the state is duping the outside world on the issue in the same way it did under deposed former ruler Omar al-Bashir.
"This is a way to maneuver and raise expectations," Hala al-Karib, regional director of the Strategic Initiative for Women in the Horn of Africa, told Al-Monitor. "It's misleading the international community with the same tools as Bashir."
Several female activists in Sudan feel the law is not sufficient to stop female genital mutilation in the country, where it is still widely practiced.
Female genital mutilation, also known as female circumcision or FGM, is the physical removal of a woman's external genitals. It is usually done to girls before puberty. The practice leads to health issues for victims, including chronic pain, difficulty urinating and menstruating, childbirth complications and deadly bleeding, according to the World Health Organization.
The practice occurs in Sudan and other African and Middle Eastern countries. It is particularly prevalent in Sudan, where 86.6% of women underwent the procedure in 2014, according to the United Nations. The Sudanese media outlet Dabanga reported in 2018 that 65% of Sudanese females were subjected to the procedure.
Sudan is not the only country where some demand its prohibition. Many Egyptians voiced support for stricter laws regarding female genital mutilation after a girl bled to death there following the procedure in January.
Sudan received praise and significant international media coverage after news broke it had outlawed female circumcision. The UN's organization for children, UNICEF, called it a "landmark move" in a press release.
The outlawing took the form of an amendment to Sudan's Criminal Law Article 141 and was endorsed by both of Sudan's executive councils, according to UNICEF.
A transitional government took power in Sudan last year after Bashir — who ruled the country for 30 years and has long been wanted by the International Criminal Court — was overthrown via a coup amid protests.
Karib said she is skeptical the law will succeed because nobody actually knows what the law is. "Basically, we haven't seen law," she said. "Nobody seems to be aware of the content of the law. The transitional government is using the same piecemeal approach rather than actually reforming the overall legal framework, which is based on discrimination."
Sudan has many laws that restrict women's rights. For example, women cannot travel with their children without the father's permission. The legal marriage age is set at 10 years.
There have been past laws against female genital mutilation in Sudan, and the overall legal framework discriminating against women needs to be reformed for the practice to stop, according to Karib. "The most important thing is to fundamentally reform the legal framework," she noted. "Women in Sudan can't get birth certificates for their children without a male guardian. Reform it so it is more respectful and treats women with dignity."
The Sudanese government had signaled it would stop female genital mutilation before. In 2003, it signed the Maputo Protocol alongside other African nations that pledged to stop the harmful practice.
Karib is not alone in her thinking. MaimonaFator is a Sudanese activist working to stop violence against women. She said the law will not be able to stop female genital mutilation, especially in rural communities where the authorities are not present.
"It continues in many parts of the countryside and villages where people move from place to place in search of pastures," Fator told Al-Monitor. "They are far from police stations. The presence of young girls in places of displacement and remote villages makes it hard to punish the offending parties or apply the law to them."
To stop the practice, the Sudanese must work to educate the public on female genital mutilation's harmful impact, she said. "We must continue to spread awareness on the dangers of female genital mutilation and its negative health and psychological effects," Fator said.
The UN also warned the law would not be enough to end female genital mutilation in the country. The UNICEF statement on the law said it needs to be enforced and that awareness needs to be spread in communities to actually put an end to female circumcision.
It is possible there have been changing attitudes in Sudan on female genital mutilation in recent years. A UNICEF report from 2013 noted more women recognizing its dangers. Khatib said the practice actually increased over the past 30 years, especially in rural communities.
Many Sudanese remain skeptical the law will succeed. Walaa Salah is an activist in the Sudanese capital of Khartoum. She said the public has not been made aware of the law's exact nature. "While the concept of criminalizing FGM in itself is important, we need to know who is criminalized by the current amendment," she told Al-Monitor. "There is still a lot of information that is missing for a Sudanese citizen to form an informed opinion."
https://www.al-monitor.com/pulse/originals/2020/05/sudanese-activists-skeptical-fgm-law-will-stop-practice.html
--------
Gujarat Cops Barged in, Hit Me With Sticks: Pregnant Muslim Woman
MAY 14, 2020
"It was around 7 PM in the evening on 8 May. I was in my house, cutting fruits for iftar. My husband was sitting on the bed at the other corner of the room, playing with my one-year-old daughter when some policemen barged into the house, dragged him outside and thrashed him mercilessly."
Rehana* said she pleaded with the police to let her husband at least break his Ramzaan fast with a drop of water. "But they did not relent," she said, breaking down beside the plate of chopped fruits.
She wasn't the only woman in Ahmedabad's Shahpur Adda who alleged brutalities and indiscriminate torture of Muslims in the area by Gujarat police, following violence on 8 May, in which 29 people were detained. Among the others who alleged police excesses in the area were a pregnant woman, a 62-year-old man and a child with disabilities.
Showing red finger marks on her right cheek, Sulema* said, "I went out of my house to save my father and brother who were being taken away by the police when they started slapping me."
"I told them I was pregnant. Despite that, they started hitting me with their sticks. They hit me repeatedly in my stomach with sticks. Finally, my neighbour stopped them and took away the stick they were beating me with."
Another woman, Raheema* alleged that her son, who is specially-abled, was also dragged out of the house when the police had barged into their homes to detain her husband. "They broke opened the door and dragged my husband out. When I tried to stop them, they dragged my son too. He can barely walk without support. His sister and I stopped the police from taking him away."
Denying the allegations of police excesses, Deputy Commissioner of Police, Zone 2, Dharmendra Sharma said, "These claims about police torturing women or ransacking houses are completely false."
Sharma added, "Yes, when some of the miscreants tried to flee, we chased them. Some of them tried to hide in the houses, so we had to drag them out and arrest them."
With an increasing graph of cases in the city, the lockdown was strengthened last week by closing all vegetable and fruit shops and allowing only milk and medicine shops to stay open.
On 8 May, when some women in this Muslim-majority area went out to get milk to break their Ramzaan fast, they were stopped by the police team, which was patrolling the area. An argument ensued which turned ugly, resulting in alleged stone-pelting, tear gas shelling.
"Police was trying to enforce lockdown but some people had come out on the streets and were not maintaining social distancing. Police asked them to go but they did not relent. Then police told them that they will take legal action, booking them under Section 188 IPC (Disobedience to order duly promulgated by public servant)."
Sharma added, "When some of these people were being taken to the police station, many other people came out on the streets and resisted their arrest. From one house, there was stone-pelting and one of our police officers got injured in that. And then the stone pelting intensified from all across the area. The police was caught in between."
At least 29 people were detained from the area and booked under various sections of the IPC, the Epidemic Act and the Disaster Management Act. The FIR, filed by sub inspector HB Chaudhary, named 17 persons and said that three policemen, including police inspector RK Amin and four others were injured in the stone pelting by the mob.
Multiple videos from the spot have emerged which raises questions on the action of the police. In a short clip, a police is seen throwing an object at the crowd. While locals alleged that police resorted to stone pelting as well, Sharma denies the claim and says, "It could be stun grenade or three-way shell. It is not very clear."
Another video shows policemen throwing objects, shelling tear gas and breaking parked bikes with their sticks. Some of them were also not in uniforms. DCP Sharma has not yet responded with a clarification on this video. The article will be updated as and when he responds.
Another video from the incident shows policemen mercilessly beating up a Muslim man in the middle of the road. The Quint has sought a comment on this incident too.
Meanwhile, civil society groups of Muslims in Gujarat have appealed to the Chief Justice of India to set up an independent enquiry into the alleged high-handedness of the Gujarat Police.
https://www.thequint.com/news/india/gujarat-police-alleged-atrocity-pregant-woman-shahpur-violence-during-coronavirus-lockdown
--------
URL: https://www.newageislam.com/islam-women-feminism/born-carnage-18-afghan-babies/d/121845
New Age Islam, Islam Online, Islamic Website, African Muslim News, Arab World News, South Asia News, Indian Muslim News, World Muslim News, Women in Islam, Islamic Feminism, Arab Women, Women In Arab, Islamophobia in America, Muslim Women in West, Islam Women and Feminism