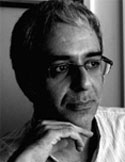 By Zarrar Khuhro
May 27, 2019
ANOTHER day, another Zainab. Or is it Farishta this time? Really, who can even keep track anymore? The script plays out predictably, beginning with scattered posts and details on social media, escalating into outrage and Hashtags, and then in response to the growing cacophony, 'notice' is taken at the very top and we all cry out for 'exemplary punishment' and public hanging/ castration/ stoning to death of the culprits. If and when the culprits are arrested, that is.
Of course, during the course of all this, the issue does indeed become politicised and while one can, from a lofty pedestal in an alternate universe where the 'system' (whatever that means) works, condemn such exploitation, one does (in the real world where nothing works as it should) understand that without this, no action would be taken at all.
When the family of the (then) missing girl approached the police, they were told that their 10-year-old daughter had likely run away with 'someone', and were then made to clean the police station as punishment for daring to bother the police. It was only after the aforementioned script had started playing out that the FIR was registered. That is, once the images of Farishta's decomposed body had started making the rounds, once the shouts became too loud to comfortably ignore.
We've seen all this before. Sure, we remember Zainab with her angelic smile and her pink jacket, used and discarded like so much trash. We all remember her name; it's burned into our national consciousness, if not our conscience, by the power of repetition.
But do you remember Eman Fatima? Fauzia? Noor Fatima? Ayesha Asif? No? What about Laiba or Sana Omar? These are a few of the girls who were raped and murdered in the same city before Zainab's name ever reached our ears. Don't ask for the names of the others, because I don't know them, and it's likely you don't either. Then there's the one girl who survived and was, at least a year back, undergoing treatment in a Lahore hospital. I don't know what became of her either. Who can keep track?
But I do remember that Zainab's case sparked action not just because we knew her name and face, but because it had become a political embarrassment for the then Punjab government. Her funeral prayers were led by none other than Tahirul Qadri, who was already tightening the noose of the Model Town massacre around the neck of then chief minister Shahbaz Sharif. And when two protesters were shot dead by police in Kasur a day later, their funeral prayers were led by Khadim Rizvi. The situation was clearly untenable and so we saw a Herculean effort — involving not just police, but intelligence agencies — mounted to find the serial rapist and murderer.
Less than 20 kilometres from where Zainab's body was found is the village of Hussain Khanwala. If you remember that name, that's because this is the forsaken village where hundreds of children (we don't know the real number or their names) were serially abused, videotaped and blackmailed for years.
If we know of this horror at all, it is because enraged villagers staged a protest against the local police, whom they accused of protecting the culprits. This forced the media to investigate and thus this web of depravity was uncovered — but to little effect. This case, which should have shocked us to the core, has long since been forgotten and the victims have mostly been forced to leave the area, while the majority of the culprits — and those who protected them — remain free. I do remember the faces of the boys in those videos though. I do remember their sobs and cries.
In the Shadbagh area of Lahore, a three-year-old girl was kidnapped from the street outside her home, but here we got lucky, before her name would be added to the list of broken angels. Once the parents realised she was missing (over an hour after she was taken), they approached the police, only to be told to look around the neighbourhood themselves. Once the father obtained the CCTV footage that showed the girl being taken, several hours had passed, hours in which a small neck could easily have been snapped. Hours in which a small body could have adorned a garbage heap, like some obscene decoration.
It was only the next day that an FIR was registered, and then only because the media took up the story and 'notice' was taken and the police sprang into action. Perhaps alarmed at the publicity, the girl's abductor left her, unharmed, at a local mosque. Breathe a sigh of relief, as that means one less name to forget. There was a point I wanted to make when writing this piece, some profound statement or solution was to be offered. But what that was, I just don't remember.
Zarrar Khuhro is a journalist.
Source: dawn.com/news/1484849/broken-angels
URL: http://newageislam.com/islam,-women-and-feminism/zarrar-khuhro/another-day,-another-zainab,-or-is-it-farishta's-this-time?/d/118715