By Times News Network
Nov 15, 2012
It seems we Muslims, at least the Talibani among us, a growing section, have competition. Catholics are challenging us in the competitive game of fanaticism. And these are Catholics from the so-called developed world. Developed in technology, wealth, even what goes in the name of education, but no less idiotic than the worst of us. As a religious person myself, I am too aggrieved now at the callousness and ignorance of us humans to say anything more. Maybe later. Let me quote the view of the editors of Times of India which is always more balanced-- Editor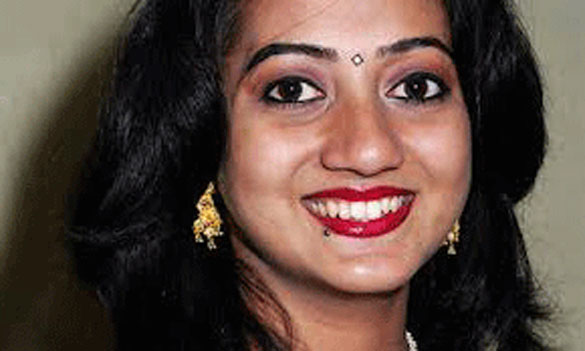 Savita Halappanavar
------------------
Times View
The debate in the Western world on abortion is often portrayed as one between the 'pro-life' and 'pro-choice' camps. As this case should illustrate to those who view an anti-abortion position as pro-life, that can often be a dangerously misplaced notion. In this specific case, it appears clear that the yet-to-be-born child's life was doomed whether or not an abortion had taken place. The mother's life, on the other hand, could have been saved had the abortion been done. The ban on abortion therefore ended up taking a life that need not have been lost. How does that square with viewing the ban as pro-life?
-----------------
Indian woman refused abortion in Ireland, dies: Her husband was told it's a Catholic country
TNN | Nov 15, 2012
A 31-year-old Indian dentist died recently in Ireland from complications following the hospital's refusal to conduct an abortion to save her life. Her death has triggered calls for a review of the Catholic nations near complete ban on termination of pregnancy, even on medical grounds.
Karnataka-born Savita Halappanavar died on October 28, three days after she was admitted to the university hospital, Galaway, for treatment of a messy 17-week pregnancy that had left her in agony. But the doctors repeatedly rejected her pleas for an abortion, citing Ireland's orthodox ban, leading to a worsening of her condition even when it was clear that the baby could not be saved. Savita died of septicemia.
According to British newspapers, an Irish deputy, Patrick Nulty, said Halappanavar's death points at the "pressing and urgent need" for parliament to "show responsibility and legislate" , calling on his party to press for reforming the abortion law.
I am neither catholic nor Irish, she said before dying
The newspapers also said that the Halappanavar's family is considering legal action , arguing that the fetus should have been removed earlier to save the woman's life.
Irish authorities have launched a probe into her death. Her husband, Praveen, an engineer at Boston Scientific in Galway, is flying back to Ireland. Within hours of Savita's hospitalization on October 21, doctors determined that she was miscarrying, Praveen said. Over the next three days, they refused requests for a termination of her fetus to ease her surging pain and fading health. The dead fetus was later removed and Savita was taken to the high dependency unit and then to the intensive care unit, where she died of septicemia on October 28.
"Savita was really in agony. She was very upset, but she accepted she was losing the baby ," he told the Irish paper in a telephone interview from Belgaum . "When the consultant came on the ward rounds on Monday morning, Savita said if they could not save the baby, could they induce an end to the pregnancy. The consultant said: 'As long as there is a fetal heartbeat, we can't do anything'." "Again on Tuesday morning..., the consultant said it was the law, that this is a Catholic country. Savita said: 'I am neither Irish nor Catholic' , but they said there was nothing they could do," Praveen was quoted as saying. He said his wife vomited repeatedly and collapsed in a restroom that night, but doctors wouldn't terminate the fetus because its heart was still beating.
The fetus died the following day and its remains were surgically removed. Within hours, Praveen said, his wife was placed under sedation in intensive care with systemic blood poisoning and he was never able to speak with her again. By Saturday, her heart, kidneys and liver had stopped working and she was pronounced dead early on October 28.
Praveen told TOI he is getting frequent updates from his friends in Ireland. "The PM has given an assurance to get the matter investigated by an independent agency.''
Source: http://timesofindia.indiatimes.com/world/uk/Thousands-rally-in-Ireland-after-Indian-woman-denied-abortion-dies/articleshow/17229639.cms
URL: https://www.newageislam.com/islam,-women-and-feminism/times-news-network/we-muslims-have-competition--catholics-could-be-more-fanatical,-refuse-abortion,-kill-indian-woman/d/9310