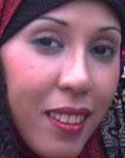 By Sabria S. Jawhar
9 May 2016
It was recently reported in the Arabic press that up to 20 young Saudi women have been arrested and imprisoned for producing and appearing in videos. It's unclear what the content of those videos was or what exactly were the women's intentions.
From reports it appears that 13 women, all in their 20s, engaged in producing and distributing video clips of pornography while the other seven were accused of preparing and running a prostitution network through social media. The women received sentences of not less than four months, although details of their convictions and sentences were not reported. All convictions were based on Saudi Arabia's cybercrime laws, according to news reports.
This points to a troubling and prickly issue: The role of Saudi women in the 21st century and how they fit into the new Saudi Arabia. Unemployment of women is three times more than that of men and few earn wages above SR4,000 per month. These young women, who obviously had time on their hands, are social media and technologically savvy and they felt the need to earn cash if the charges against them are correct.
Another troubling issue is that pornography on a global level has never been defined. We don't know what criterion is used in the Saudi courts to define pornography or whether the young women even knew that the content of their videos was illegal.
All Saudis are aware and live by something we call "traditions and customs" that govern our behaviour. The public more or less has established standards for that behaviour and judges it accordingly. But does violating the traditions and customs of the Kingdom rise to the level of committing cybercrime, or to be more direct, posting videos deemed immoral? Were the women even aware that they had crossed the line from being provocative to committing moral crimes?
But whatever the outcome, Saudis, and especially the women who were arrested, need to consider their country's future. Saudi Arabia is going through dramatic and very positive changes with pledges of transparency in our system of governance. This presumably includes the Saudi law enforcement and the judicial system.
Without question the arrest of any Saudi women on moral charges has grave consequences.
By looking at this case, we must examine the things that we don't know. And what we don't know is due to the convoluted judicial system that processes people accused of crimes, yet does not define those crimes. What constitutes a morals charge? Who defines it? Will a judge examine the videos and determine, based on his own experience, that a crime has been committed or is there specific criteria that he must follow? Few Saudis know the answers.
The news report said the young women are being held in what is best described as a juvenile facility that takes in women under the age of 30. The mere fact that they are incarcerated has doomed their future. Many Saudi families, particularly fathers and brothers, have great difficulty reconciling to the fact that a female family member has been incarcerated whether or not they are guilty of a crime.
A few years ago I interviewed a prominent prison official who said that some women remain in custody for the remainder of their lives either because they don't want to return home or their families don't want them. In this case, if the family doesn't want their female family member to return, the women will be transferred to a halfway house, which in effect keeps them in custody for an indefinite period of time. The prison official also told me that it's not uncommon for male family members to insist that their daughters or sisters remain in prison past their sentencing release date. In some cases, women have been murdered by their own families, the prisons official told me.
This brings us to what it means to be a Saudi woman in the modern age. If a Saudi violates the customs and traditions of our society, should it mean imprisonment? Or, more humanely, should it mean education and rehabilitation? After all, we educate and rehabilitate terrorists who have taken lives and have violated the very core of Islam.
We are at a crossroads as we embark on a vision that takes us to 2030. If women are to play a vital role, laws should be open to transparency and discussion, so we understand the value of customs and traditions and the important part those values play in Saudi society.
Further, education and rehabilitation are far more effective than imprisonment. If we educate Saudis on the law and the consequences of violating those laws (laws that are on the books and not in someone's head or someone's interpretation of those laws), then we have a richer and more informed society.
Saudis also need to examine why these young women chose this route to earn a living. By failing to investigate the root causes of their behaviour, we are doomed to repeat it. It's not enough to punish to deter others from engaging in the same behaviour. Regardless of the punishment, there will be someone else to repeat that behaviour.
Source: arabnews.com/news/crime-and-punishment
URL: http://www.newageislam.com/islam,-women-and-feminism/sabria-s-jawhar/the-role-of-saudi-women-in-the-21st-century-and-how-they-fit-into-the-new-saudi-arabia/d/107233