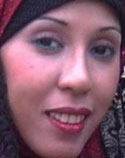 By Sabria S. Jawhar
16 June 2014
Saudi Shabab! Listen up! If you're looking for a Saudi wife, you have some stiff competition. Saudi women are finding that the best route for a successful marriage is to marry a foreigner. And if their families block the marriage, girls may sue in court. And if guys persist in lashing out with verbal abuse, divorce could be an option.
It's not looking too good for Saudi guys who want to marry the right woman, but must already contend with sky-high dowries, picky future fathers-in-law and an anemic bank account.
According to a recent study, Saudi women married to non-Saudi men have a 90 percent success rate in their marriages. In contrast, Saudi men married to non-Saudi women have 25 percent failure rate. In 2013, Saudi courts registered 1,925 marriages of Saudi women to foreigners with only 190 ending in divorce. These women preferred Yemenis, Syrians and Qataris to Saudis. The courts during the same period recorded 2,488 marriages between Saudi men and Syrian, Moroccan and Palestinian brides. In 2013, alone, 612 of those cases ended in divorce.
These statistics should not be surprising, as the trend of Saudi women seeking non-Saudi grooms has mushroomed over the last decade. Better education and an unwillingness to "settle" for a husband dictated by tribal customs and traditions are probably the primary reason why women are waiting for the right man, even if it takes years.
In fact, many women no longer accept arranged marriages. Over the last two years, 382 women living in Jeddah and Riyadh filed civil complaints against their parents for refusing permission to allow them to marry. Fathers of daughters, in particular, behave in the most un-Islamic way by rejecting potential husbands based on financial, social and tribal status. A potential bride's interest in foreigners is often grounds for rejecting a suitor as well.
Women who marry Saudis have no qualms about getting a divorce from abusive husbands. An estimated 73 percent of Saudi women have been verbally abused by their accounts, according to Munira Al-Subai, a social affairs researcher.
Lack of intimacy is also a major factor in the soaring divorce rates. Nearly 1,400 Saudi women filed for divorce in 2013, alleging lack of intimacy in the marriage, while 238 men filed for divorce for the same reason during the same year, according to the Saudi Ministry of Justice. As of 2011, the overall divorce rate throughout the Kingdom was 66 cases per day.
The Justice Ministry recognizes the problem and plans to introduce mandatory marriage training programs. The plan calls for about 1,000 trainers to conduct pre-marital training courses.
Many Saudi women have understood long before the Justice Ministry began its plans to initiate premarital counseling that marrying a Saudi man was just not an option for them. For one, the clash of tribal customs and Islam is often just too great. They see customs and traditions stripping them of their Islamic right to marry whom they choose. The basic Islamic concepts of both parties agreeing to the marriage and consent from a Mahram is superseded by greed, pride, honor and just plain selfishness.
Saudi women also recognize the reality that a man's word in Saudi Arabia is law, and the art of compromise and partnership in a marriage is virtually non-existent in many marriages. Spinsterhood for many women is preferable than being a bird in a velvet-lined cage.
The answer for many of these women lies in a marriage to a man with a better worldview. They are looking for a man with values that encourages teamwork rather than the ultimate authority resting with a single man who very well may not be equipped to handle the job of a husband. And if that means marrying a foreigner, then so be it.
Source: http://www.arabnews.com/news/587386
URL: https://newageislam.com/islam-women-feminism/rising-trend-saudi-women-marrying/d/87560