New Age Islam News Bureau
16 Apr 2013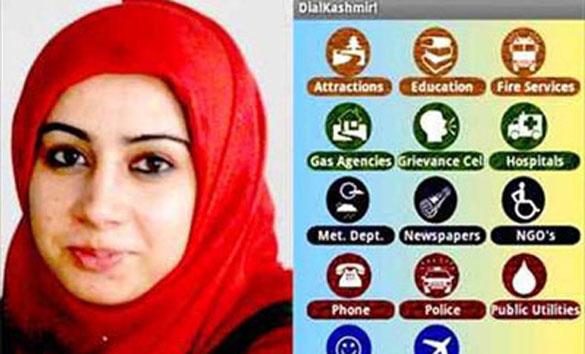 Photo: 23-year-old girl Mehvish Mushtaq becomes first Kashmiri to develop Android app
--------------
• Girl develops first android app on Kashmir
• "Hasten to Establish the Khilafah to Protect the Honourable Women of Al-Sham (Syria)": Hizb ut Tahrir
• Veiled Fury in Pakistan as Students Forced To Show Faces
• Kashmir helps acid attack victim with treatment, job offer
• In Indonesia Series of Underage Brief Marriages for Sex under Islamic Law
• Kamila Shamsie on Granta best young novelists list
• Female Journalist Breaks Gender Barrier to Cover Shoura
• Saudi Girls Raise Voice against Racism
• Saudi Women Can Now Sponsor Sons, Husbands
• In Saudi Arabia Better Working Conditions for Women Suggested
• Walking Is New Buzzword in KSA among Health-Conscious Women
Compiled by New Age Islam News Bureau
URL: https://newageislam.com/islam-women-feminism/marriage-with-muslim-minor-girl/d/11167
----------------
Marriage with Muslim minor girl valid if wedlock subsists when she turns 18: HC
Mahir Haneef, TNN | Apr 16, 2013
KOCHI: Marriage with a Muslim minor girl should be considered legally valid if the wedlock subsists when the girl turns 18, the Kerala high court held last week.
According to Muslim Personal Law, a girl can get married once she attains puberty. But the girl can resent such marriage upon turning 18.
The ruling that clarified on the legal validity of marriage with a Muslim minor girl was given by Justice K Surendra Mohan while considering a petition filed by Faseela S of Thiruvananthapuram.
In her petition, Faseela had challenged the local Registrar of Marriages' decision not to register her marriage with Sulfikar. The reason cited by the registrar was that Faseela hadn't completed 18 years of age at the time of marriage.
The court relied on an earlier decision it made in Mohammed Sajith v Local Registrar of Marriages case in 2012. Citing the earlier judgment, the court ruled in Faseela's favour and set aside the registrar's order.
In the judgment, the court held that the fact that the wife was a minor at the time of marriage cannot disentitle the couple from getting their marriage registered, as the two of them have been living together as husband and wife ever since and, no option of puberty has been exercised by the wife against the marriage.
The court said the conduct of the wife by living together with the husband indicates that she has exercised her option of puberty in favour of the marriage. She has also given birth to a baby boy during this period. "Since the wedlock is subsisting, it is only appropriate that the marriage is registered by following the procedure," the court ruled.
http://timesofindia.indiatimes.com/india/Marriage-with-Muslim-minor-girl-valid-if-wedlock-subsists-when-she-turns-18-HC/articleshow/19571575.cms
--------------
Girl develops first android app on Kashmir
April 16, 2013
23-year-old girl becomes first Kashmiri to develop Android application 'Dial Kashmir' with over 500 contacts of government and private departments — a one stop source for 'essential information'.
"I don't want to be a second someone, I want to be the first me," this is how a 23-year-old ambitious computer engineer, who has become the first Kashmiri to develop an Android application, describes herself on her Facebook page.
The Android application named 'Dial Kashmir' contains over 500 contacts of government and private departments — a one stop source for 'essential information'.
'Dial Kashmir' contains important contacts of different departments, officials and public utilities and would be of immense help to the locals and tourists alike, says Mehvish Mushtaq, who holds a Bachelors (B.E.) in Computer Science.
"I felt a need to develop such an application because unlike outside where there are many apps and websites which contain such information, Kashmir had none. 'Dial Kashmir' would provide information easily to the people here. There are many users of Android platform based mobile phones here," Ms. Mehvish, a resident of uptown Barzulla in Srinagar, told PTI.
Ms. Mehvish claims that the application has witnessed an average rating of 4.7 out of 5 with a thousand plus downloads on Google Play.
Ms. Mehvish did an online course on Android application designing in January and put together her skills and desire to develop a "helpful Kashmir centric application" and with an "actually, I can" attitude — as her display picture on Facebook suggests — developed 'Dial Kashmir'. "I did this online course at the end of which I had to develop something, as part of the project. It took me about 2 weeks to develop this application," she said.
'Dial Kashmir' provides users detailed information like addresses, phone numbers and email ids of various essential services and other departments in Kashmir. It is a one stop source for information on healthcare, education, transport, police and so many others and one does not need to surf through internet pages, official websites and directories," she said.
A music lover and an ardent Atif Aslam fan, Ms. Mehvish says technology fascinates her and her love for "any-thing-tech" was the sole inspiration behind her "dream of developing something which would help the people of my native place".
Ms. Mehvish, who did her B.E from SSM College of Engineering and Technology in Pattan area of north Kashmir's Baramulla district, says girls in Kashmir are "second to none" and "can achieve anything".
"We just have to keep a dream alive and start working towards realising it. We are second to none and once we set on something, we can achieve it," she said.
The response to the application, she says, has been "encouraging".
"Heartening to see a Kashmiri girl develop an android app when everyone claims to be a geek in Kashmir. Good work although app is simple. Keep it up," one Android user, Rais Bhat, who downloaded the app from Google Play, wrote as feedback.
Another user, Wani Kamraan, wrote, "SPEECHLESS..! Well the application should be improved but this work of you should be appreciated by me, by your own people...So 4 stars for your outstanding work and extra one for being citizen as well as sister of me from my Kashmir... Thank You!".
Ms. Mehvish says she is now working on making the application "much better" and trying to add "as more details and information as possible".
http://www.thehindu.com/sci-tech/technology/gadgets/girl-develops-first-android-app-on-kashmir/article4623252.ece
-----------
"Hasten to Establish the Khilafah to Protect the Honourable Women of Al-Sham (Syria)": Hizb ut Tahrir
16 April 2013
Press Release: Central Media Office of Hizb ut Tahrir
Hizb ut Tahrir Organises a Critical Women's Seminar: "Hasten to Establish the Khilafah to Protect the Honourable Women of Al-Sham"
Under the support of the eminent scholar of Usool, skilled politician and prominent thinker Ata Ibnu Khalil Abu Arrashtah, Amir of Hizb ut Tahrir, the Hizb will hold a vital women's seminar on the 27th of April 2013 in Amman, Jordan to speak of the heart-breaking plight that the women and children of Syria live and to present effective solutions to bring an urgent end to the massacres executed by the tyrants of Ash-Sham. This unique, unprecedented event, entitled "Hasten to Establish the Khilafah to Protect the Honourable Women of Al-Sham" is the first high-profile women's only gathering aimed at focussing world attention specifically on the horrendous scale of suffering and brutality endured by Syria's women and children at the hand of the mass-murderer Bashar Al-Assad and his Kufr Ba'athist regime. The seminar will host a large audience of journalists, distinguished influential women, representatives of organisations, and will also invite Syrian women from Jordan, including some from the Zaatari refugee camp to attend. It will also consist of 3 main talks, a video containing testimonies from Syrian women regarding the tribulations and ordeals they have suffered, a panel discussion with high-profile women from Hizb ut Tahrir, and a press-conference.
The opening speech will be from the Women's Section of the Central Media Office of Hizb ut Tahrir that will highlight the failure to date of the Muslim governments and international community to offer any credible solution to bring an end to the living-hell that the women of Syria have been subjected to under Assad. As well as their initiatives and missions have simply bought the Syrian regime time to pursue its campaign of terror and slaughter and violate the honour of the noble women of Al-Sham. The talk will emphasize that it is the Khilafah system alone, based purely upon Islam, it is the only system that views the life and dignity of women as priceless, places the protection of their blood and honour as a priority, and appreciates the heavy obligation of the state to guard their safety without hesitation or delay. The second talk will be delivered by a Muslim sister from Syria who will provide detailed, graphic eye-witness accounts of the abduction, torture, rape, and murder of women and children at the hands of the merciless Syrian regime as well as highlight the desperate situation in the Syrian refugee camps where women and children battle for survival, living in inhumane, appalling conditions. She will also emphasize how the women of Al-Sham have been abandoned by the heartless rulers of the Muslim world who have sat as idle spectators to the killing fields next door without mobilizing a single soldier in her defence. The final talk will be delivered by a female member of Hizb ut Tahrir Jordan who will raise a call to Muslims globally to increase their efforts to establish the Khilafah urgently as well as deliver a heartfelt appeal to the sons of the Muslim armies to fulfil their great Islamic responsibility of defending their sisters in Al-Sham without delay and to give the Nusrah (material support) to Hizb ut Tahrir for the establishment of this noble state that will bring the shade of guardianship to the region under the Rule of Allah (swt).
We call the media to attend this important and most pressing of seminars that will not only provide a platform for the heart-breaking stories, hopes and dreams of some of the most vulnerable victims of this brutal conflict to be heard but will present a sound vision to bring their suffering to an end. The event will be streamed through the live broadcast of The Central Media Office of Hizb ut Tahrir.
http://www.scoop.co.nz/stories/WO1304/S00165/hizb-ut-tahrir-protect-the-honourable-women-of-al-sham.htm
----------------
Veiled Fury in Pakistan As Students Forced To Show Faces
Mistreatment sparks unrest
April 16, 2013
The mistreatment of the female students taking graduation examination, especially those who wear full-face veils, has sparked unrest among them, as they were forced to remove the veils by the examination supervisory staff and the Punjab University inspectors for an identity check.
The awkward situation appeared when the inspection team of Punjab University, that is always comprises of men, visited examination centre at Islamabad Model Postgraduate College for Girls F-7/2 Monday during English paper. The female candidates appearing in the Punjab University B.A/B.Sc annual examination 2013 felt harassed when the male staff member forced the students to remove their veil before entering the examination hall to prove their identity.
"During the English paper I was not allowed to cover my face by the supervisory staff that included a man too who forced me to remove the veil. And then the Punjab University inspection team checked our identity. If we are not allowed to wear the full-face veil then the male staff should not be allowed in the examination halls," complained a student on condition of anonymity.
Despite the presence of the female invigilators, the male inspectors themselves started checking the candidates and even after the identification female students were not allowed to wear the veil during the paper. Those who wear headscarf and don't cover their faces were also asked to wear scarf in a way that their hair, ears as well as their necks be shown clearly.
The girls taking the paper said they faced harassment at the hands of the males who violated the Islamic values. 'If they had checked the candidates before entering the hall, there was no need to bar them to wear the scarves and veil during the exam. Besides, they remained inside the examination centre for a couple of hours despite the fact that woman teachers were deputed at the center. The girls were troubled as the inspectors were moving in the rows all the time during the paper'.
Several students and teaching staff of other colleges have also complained the misbehaviour of the inspection team members. 'The inspectors went to other colleges as well where the exams were going on and they asked the female students to remove the veil for identified before they enter the hall', informed an official.
The mistreatment of the students including boys and girls by the inspectors is very common, said a teacher. 'The female students are asked to remove their headscarves and barred not to wear full-face veils during the exams. Some prefer to stay silent and some argue but this practice should be ended. And the inspectors should be given some training to check the candidates without creating disturbance in the examination halls'.
Federal Government College Teachers Association (FGCTA) has strongly condemned the unveiling of faces of innocent girls by the male inspectors and misconduct with the female candidates appearing in the B.A/B.Sc examination. The President of FGCTA Tahir Mehmood confirmed that the association receives a number of complaints every year regarding the inspection teams of Punjab University. '
The inspectors often misbehave with supervisory staff and particularly with the candidates. A candidate is already confused and needs a quiet and peaceful environment to solve the paper but the presence of inspectors in the exam centers is just like a bull in a china shop'.
He said as the inspectors are appointed on the basis of favoritism so they are inexperienced and disturb the peaceful environment of examination centers. Punjab University must provide a conducive, quite free from fears of harassment environment in the examination centers and inducted female staff in inspection teams, he added.
Calling for girls to be allowed to wear the veil during exams, the Punjab University Registrar has been sent a written complaint by the guardian of the student too but the officials have not taken any notice of the issue yet.
However, the Controller Examination of Punjab University Dr. Liaqat Ali insisted that the inspectors could not ask the girls to remove their veil or headscarf during exam and whenever they have to check the identity of the candidate they ask the female invigilators for identification. And if he receives any complaint, they will probe the matter.
Regarding the non-induction of the females in the inspection teams, he cited that 'the university facing shortage of female staff and as the females cannot visit 5 to 7 centers and report back to Lahore office on the same since they are not allowed to stay in Islamabad like their male colleagues due to security reasons so only male inspectors are sent for inspection of the centres'.
He was of the view that the university has maintained it's standard by keep check on cheating culture so the students complaints against the examination staff is common. He maintained that the inspection teams comprise of professors and they cannot misbehave but admitted that the administrative staff is also sent for inspections during English papers because of shortage of staff.
http://www.globalpost.com/dispatch/news/asianet/130411/mistreatment-sparks-unrest
----------------
Kashmir helps acid attack victim with treatment, job offer
Compassionate attention from state authorities gave Ruqiya Jan hope for a normal life after a failed suitor nearly ruined her future prospects with vicious acid attack.
By Amin Masoodi for Khabar South Asia in Srinagar
April 13, 2013
Three months after an acid attack by a suitor inflicted serious burns on her face and hand, Ruqiya Jan, 30, is emerging from the worst ordeal of her life with a promising new job and a fresh start for her future
A native of Baghat Barzulla in Srinagar, Jan is grateful to state authorities for bearing all the expenses of specialised treatment at a New Delhi hospital, then giving her a job. She herself was able to visit the office of the Chief Education Officer, Srinagar on March 30th to submit her appointment letter.
"Without the fullest support from the state government, I would not have been living a life today," she told Khabar South Asia.
"The authorities were generous enough to fly me to Delhi's premier Indraprastha Apollo hospital to ensure the best of treatment, which my poor family could have hardly afforded. I am highly thankful especially to then-home minister Nasir Aslam Wani, who stood with me and my family in all times of distress," she added.
On January 2nd, Riyaz Ahmad Nath, 28, a mechanic from Srinagar, splashed acid on Jan when she was on her way to tutor students at a centre in Parraypora, 3km from her native village. Nath attacked her after she had turned down his repeated marriage proposals.
"Acid ripped through my clothing in no time and there was a burning sensation in my body, especially my face and hand," Jan said.
Her ear-splitting screams tore through the streets of Parraypora, and other women rushed to the spot. They poured water on her and took her to Shri Maharaja Hari Singh Hospital for treatment.
"I went through unbearable pain for about a month. Doctors worked round the clock to treat me but I was writhing in pain most of the time," she said, adding that she lost vision in her left eye.
Much-needed support from authorities gave her a second chance, family members said.
On January 4th, Jan was admitted to Indraprastha Apollo hospital. "She went through multiple reconstructive surgical procedures at the Delhi hospital. The state government ensured a highly skilled team of skin specialists and plastic surgeons treated her for about 10 weeks," said her brother Riyaz Ahmad.
"I am highly thankful especially to the then-home minister for giving special attention to my daughter's treatment," Jan's mother, Hajira Akther, told Khabar. "I cannot believe my eyes while seeing my daughter's face almost in its (normal) shape. Her face was badly disfigured."
On March 27th, National Conference Provincial President Nasir Aslam Wani and Tanvir Sadiq, political secretary to Chief Minister Omar Abdullah, visited her house and handed over an appointment letter as Library Assistant in the state's education department.
"I am happy she has recovered a good deal and is able to lead a life again," Wani told Khabar. "On compassionate grounds, the government bore all medical expenses and gave her a job in education department."
Police arrested Nath on January 5th and filed a 63-page charge sheet against him on February 7th. On March 26th, the court recorded the statements of the victim and three more witnesses in the case.
"The perpetrator of the crime should be hanged so that the stern punishment acts as a deterrent for other potential offenders," Jan said before judge.
"The accused has been charged with section 307 (attempt to murder), 326 (causing grievous hurt), 354 (outraging modesty) and 341 (wrongful restraint)," Chief Prosecuting Officer Afaq Ahmad told Khabar.
"The case was heard on a fast-track basis and the court is expected to pronounce a sentence soon."
http://khabarsouthasia.com/en_GB/articles/apwi/articles/features/2013/04/13/feature-01
-------------
In Indonesia Series of Underage Brief Marriages for Sex under Islamic Law
Amir Tejo | April 16, 2013
Surabaya Police have arrested a local councillor who took part in a series of brief marriages to underage women for the purposes of sexual encounters intended to comply with Islamic law. Two women, who helped procure the girls, were also arrested.
The police arrested M. Hasan Ahmad, also known as Ihsan, 44, a resident of Tambelangan on East Java's Madura Island. Hasan is a councillor from the Sampang Regional Representatives Council (DPRD).
Full report at:
http://www.thejakartaglobe.com/news/sampang-councillor-used-underage-marriage-for-sex-scam-police-say/585921
----------------
Kamila Shamsie on Granta best young novelists list
April 16, 2013
LONDON: Pakistani writer Kamila Shamsie and established best-seller Zadie Smith have been named to Granta magazine's list of best young British novelists – a once-a-decade roster with a reputation for predicting literary stars.
The lineup of 20 writers under 40 also includes Taiye Selasi, Sarah Hall, Adam Foulds, Kamila Shamsie, Adam Thirlwell and Helen Oyeyemi.
The list includes 12 women and eight men, whose roots stretch from China, Nigeria, Ghana, the US, Bangladesh and Pakistan.
One of the least known is 33-year-old Selasi, a London-born, Boston-raised writer with Ghanaian and Nigerian parents who has been mentored by Toni Morrison. Her first novel, "Ghana Must Go," was published last month.
Full report at:
http://dawn.com/2013/04/16/kamila-shamsie-on-granta-best-young-novelists-list/
----------------
Female journalist breaks gender barrier to cover Shoura
16 April 2013
Female news reporters for the first time are covering the Shoura Council sessions. Hayat Al-Ghamdi, a reporter from Al-Hayat, broke the barrier.
Women journalists were previously not allowed to cover the council's sessions.
"To cover parliamentary sessions is an experience that would certainly polish my journalistic experience," Al-Ghamdi said.
She said her newspaper contacted the council to allow her to cover the session. She said that the request was granted following persistent requests for approval.
Jameel Al-Diaby, editor of Al-Hayat, said the newspaper faced difficulties seeking permission from the council.
Full report at:
http://www.arabnews.com/news/448318
----------------
Saudi Girls Raise Voice Against Racism
April 16, 2013
JEDDAH — Three Saudi girls, all aged around 10. have chosen to raise their voice against racism. They will be writing about it and will also be making a project on it, which will be featured at their annual school exhibition.
The girls — Areen Taher, Noura Baaghil, Yasmine Al-Assadi — study in grade 5 at Jeddah Knowledge School.
They will explain their view on racism through a PowerPoint presentation, which will include photos and quotes of known personnel who fought against racism worldwide. For example, Martin Luther King's quote "We must learn to live together as brothers or we will perish together as fools" and another famous quote by Rosa Parks "I have learned over the years that one's mind is made up, this diminishes fear, knowing what must be done does away with fear" among others. A racist is someone who believes that people from his own race are better than others. It also means treating a person unfairly and rudely because of his skin color, religion, and country.
Full report at:
http://www.saudigazette.com.sa/index.cfm?method=home.regcon&contentid=20130416161511
----------------
Saudi Women Can Now Sponsor Sons, Husbands
April 16, 2013
AL-AHSA — Finally, Saudi wives married to non-Saudi husbands can now sponsor their sons and husbands after the Cabinet recently approved a number of regulations allowing them to do so, Al-Hayat daily reported.
There are over 750,000 Saudi wives married to non-Saudi husbands.
According to the new regulations, the sons of Saudi wives can now enjoy the right to education, work, and medical treatment, while businesses that hire them will get points for that count toward their Saudisation targets.
Muhammad Al-Awas, Director of Eastern Province Civil Affairs, told Al-Hayat that in order for a Saudi wife to sponsor her sons, she should submit to authorities proof that her marriage contract has been issued legally and the marriage has been approved by concerned authorities.
Full report at:
http://www.saudigazette.com.sa/index.cfm?method=home.regcon&contentid=20130416161591
----------------
In Saudi Arabia Better Working Conditions for Women Suggested
16 April 2013
The Ministry of Labour recently completed a study, which aims to improve working conditions for women in a viable environment that allows them to pursue their careers.
One of the underlying objectives of the study is to ensure greater equality for women in the work force in terms of salaries, medical insurance and other benefits.
The ministry has referred the study to a consultancy firm specialized in women work affairs in the private sector, for further examination and analysis, a local newspaper quoted a reliable source as saying.
Full report at:
http://www.arabnews.com/news/448325
----------------
Walking is new buzzword in KSA among health-conscious women
16 April 2013
Women in Saudi Arabia are showing their enthusiasm for an active and a spirited lifestyle. Walking is the new buzzword among health-conscious women in the Kingdom who want to stay fit and deal with various health-related concerns.
A woman's health is vital for the progress of a family, children and the community as a whole. Obesity is on the increase in Saudi Arabia. Studies continuously show that obesity is more prevalent among Saudi women than men. On an average 29 percent of adult men and 37 percent of adult women are obese. It is clear that changes must be made to the lifestyle of the population in order to reduce the prevalence of obesity.
In the parks and streets in the Kingdom, modestly dressed women take long, brisk walks as a means of exercise.
Full report at:
http://www.arabnews.com/news/448314
----------------
URL: https://newageislam.com/islam-women-feminism/marriage-with-muslim-minor-girl/d/11167