New Age Islam News Bureau
27 Jan 2020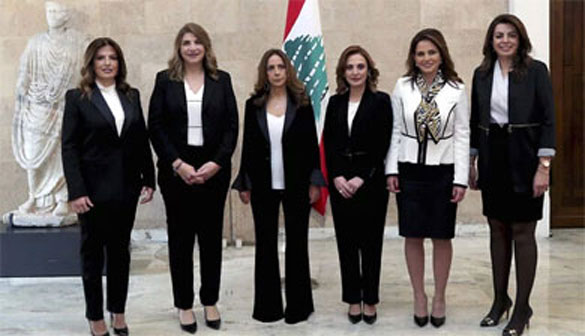 Republic Day at Park Circus. Photo: Kavita Panjabi
----
• Shaheen Bagh Echoes in Bengaluru, Women on Indefinite Sit-in
• 'Won't Back Off Until CAA Is Withdrawn': Mumbai Women Launch Shaheen Bagh-Like Protest
• Michigan Teens Pen Book on Muslim Women Who Are Real-Life Heroes to Empower Girls
• 1.2 Million Saudi Women Set To Take Part In Popular Sports
• 'For Covered Girls' Documentary Explores What Headscarf Means To Muslim Women
• Haleema Sadiya Breaking Stereotypes For Her Devotion To Fitness
• Herat Hosts Women Volleyball Competition
• Hasina Khan – Inspirational Leader for Muslim Women in India
• AIMPLB Moves SC for Impalement In Pleas Challenging Validity Of Polygamy, Nikah Halala
• Weeping in coal - the feminist art of Hannan Abu-Hussein
Compiled By New Age Islam News Bureau
URL: https://www.newageislam.com/islam-women-feminism/women-kolkata-park-circus-prove/d/120904
--------
Women at Kolkata's Park Circus Prove the Indian Republic Has Come of Age
Kavita Panjabi
January 27, 2020
A republic truly comes of age when its women too claim it. The 71st Republic Day of India marked a proud year for this nation when its republic truly came of age.
When millions of women begin to insist that the state is a matter of res publica, a public affair, and not the private estate of rulers to decree as they please, then it marks a turning point in the history of the nation. When women take over public spaces in small towns and big cities across the country with the power we are witnessing today, then theirs is a force not to be underestimated; and when they claim in unison that it is their historical rooting in the soil of Hindustan that will determine their nationality, as well as the the place of their graves, then the authority of papers indeed does seem to decline.
On this Republic Day, Kolkata's Park Circus Maidan wore a festive look, with a profusion of orange, white and green balloons and streamers dotting the sky, and portraits of Dr B.R. Ambedkar, evoking the primacy of the constitution, towering high. Under the national flag that stretches across the entire length of the makeshift "stage" area each day, women and men of all denominations chant slogans; students perform rap, and musicians their songs; school students, escorted there in uniform by their teachers, read the preamble and sing the national anthem, 'Saare jahan se achha' and 'We shall overcome'; and doctors march in to extend their solidarity.
Students from Alia and Brabourne, Bangabasi and Maulana Azad, and from Presidency, Loreto, Xaviers and Jadavpur, have of course been holding strong in powerful solidarity with the women right from the first day. In fact, as one of the women said, Park Circus has become a "mini Hindustan".
Women have finally claimed agency on the fields of this nation, and the anti-colonial movement is a constant reference point. Asmat Jamil, one of the women who spearheaded the Park Circus women's protest, and has a BA degree in history from Bhawanipur Education Society, Kolkata, evokes the Rowlatt Act of 1919: "As Gandhi had declared a struggle for azadi in 1919, and the chants of freedom rent every part of this country, so we too have declared azadi now – the freedom to lay claim to our own land."
Neelam Ghazala, the principal of a school who holds a PhD in the humanities from Calcutta University and posts in the executive bodies of several organisations, points out, "When the civil disobedience movement was launched, when the non-cooperation movement happened, the British lost their seat of power. We too are ready to put our lives at stake now."
What compelled thousands of women who had never stepped out in protest to take over the maidan with such vigour? Jamil, who has been coming here since the first day with 18 women from her family, explains, "If a housewife steps out then something extraordinary has happened, something really terrible has happened. Hindustaan ki sarzameen, the land of Hindustan, Hindustaan ki mitti, the very soil of Hindustan, beckons us in its sorrow. As mothers we understand the sorrow of this earth, of the mother who sees her children divided, their lives drenched in blood, their home poisoned with hatred. They have passed a law questioning our very right to our own land, now they are threatening our very existence, now we cannot keep quiet."
As the land is endangered, so is the home. When the home itself is in danger, then women have to step out of the home to save the home.
This is a political notion of motherhood that transcends all strategic rhetoric. Right across the Park Circus maidan, women poor and affluent, non-literate and highly educated, all echo a powerful litany of grievances:
"They brought down our mosque, we said nothing; they threw our sons out of trains and lynched our men to death on the mere suspicion that they were carrying beef, we were quiet; they passed judgement on our personal laws, we had to accept it; they issued a partial judgement on Babri Masjid, we kept shut because we had promised we would; now they have attacked our daughters in universities…"
The daughters that were attacked in Jamia Millia Islamia, in Jawaharlal Nehru University and in Aligarh Muslim University were not the biological daughters of the Park Circus Women; they were the daughters of the nation.
The irony that the people who chanted "Beti Bachao, Beti Padhao" were the very ones responsible for the crackdown on the Jamia women, or the sidetracking of economic issues, is not lost on the protesting women either. "Those very girls, the women they wanted to educate, are now rising against the NRC and CAA," says Jamil. Citing the inadequacy of rape laws and the effect of poverty on women, she points out that women wanted better laws against rape, they wanted the eradication of poverty, but the government instead diverted attention away from these concerns to the CAA. "We're not fighting for religion, we're fighting for humanity," she asserts.
Jaweriya Mehreen, a medical student, says, "Come and see if it is only Muslims protesting here. No, everyone is protesting – most of the time the microphone is in the hands of 'non-Muslims', and that is very good, that all are standing by us! It is good, for this government is the enemy not just of Muslims but of all those who are poor, who are illiterate, who do not have documents and who will suffer the most."
Others cite the grim reality that lives are already at stake. "If they send women to detention camps, then you know what will happen to us – you know what is happening in Assam," says one.
"If we are to die then why die in a detention camp, we will die fighting," emphasises Ghazala, and states determinedly, "Hamara kabrastan banega toh Hindustan mein hi banega. Hum Pakistan nahin jayenge (If our graveyards have to be built then they will be built in Hindustan. We shall not go to Pakistan)."
The dam has burst; it seems as if the terrifying culture of fear has killed fear. Instead, the women have laid claim to their azadi. Asked if one should safeguard their actual names, Baby Razia, a modest homemaker and social worker, responded spiritedly with: "Nahin nahin, likhiye na! Hum to Azad hain na! (No no, go ahead and write! We are a free people!)"
The police have tried to break up their demonstrations, but they have been resilient. One woman claimed that there are now over 40 women-led demonstrations in public spaces across the country. These include Shaheen Bagh and Khureji in Delhi and Park Circus Maidan, the Ekbalpur Nawab Ali Park, Watgunge and Nakhoda Masjid in Kolkata. Ghantaghar in Lucknow, Frazer Town in Bengaluru and Roshan Bagh in Allahabad too have all been occupied by them.
The protest has spread to smaller cities and towns too – to Muhammad Ali Park in Kanpur's Chamanganj, Bhopal's Iqbal Maidan, Pune's Kondhwa, Jaipur's Albert Hall, Raipur's Jaistambh Chowk, Patna's Sabzibagh, Gaya's Shanti Bagh and other spaces in the towns of Kishanganj, Bahadurganj and Gopalganj in Bihar, and Berhampur in West Bengal.
In processions too women have made their presence felt – on January 6 this year, Malegaon saw an estimated 50,000 women taking to the streets to protest against the CAA, NRC and National Population Register, led by women students of Jamia Millia Islamia, Delhi.
Is this just a sudden widespread protest of Muslim women, or has it taken on the force of a movement that will last? No movement develops overnight, every movement grows out of seeds and has a gestation period, as this one seems to too. Ghazala says wryly, "Now people find it unique that Muslim women are coming out in such strength, but no one said a word, no one even seemed to have noticed when 30,000 women came out onto the streets of Kolkata, in hijabs and burkhas, protesting against the triple talaq law in March 2018…"
Incisive in her critique, she continues, "Such instant talaq is virtually non-existent amongst us, go check out the data, do the research and see…They made an issue out of a non-issue….That is not even a concern for us, our concern is poverty, lack of education and that we do not have enough money for medical treatment, these are our concerns."
These protests did not flare up overnight. Shaheen Bagh has certainly been a major inspiration, but that is not all. There are several organisations through which women have been in touch with each other actively – the All Bengal Muslim Women's Association that works for the empowerment of women; Azzumar in Ripon Street, that coaches women for exams and feeds the hungry; and the 30-year-old Khawateen Bedari Tehriq or the Women's Awareness Movement are just some of them. Of late, educated women have also started legal awareness sessions in the maidan and elsewhere for their less-informed counterparts.
One of the major shifts has been that men are not only backing women's massive entry into the public sphere, they are actually playing quietly supportive roles. A large number are self-employed in small businesses and hence have some flexibility with their time. Many have taken on the responsibility of sending the children to school or looking after infants while their wives are at the sit-in.
At Park Circus too, it's men who handle the stores and supplies, and distribute the food, water and juice that ordinary citizens bring in for the protesting women and children each day; it's men who remove the ground sheets each day for the municipality workers to come and clean the maidan; and it's men who escort elderly mothers who come in from distant neighbourhoods to join the sit-in.
There is also a leadership of professional, educated women who would put many intellectuals to shame with their power of critical analysis and articulation. Zoya Ayesha, a doctor, draws upon the principle that the law is none other than the will of the people, and asserts: "Why does our prime minister pay no heed to us? He should come, he should talk to us, he should talk to the people who have elected him."
Zubia Nausheen, a medical student, cites the responsibility of the state to uphold moral action in the interests of all citizens, and points out the attempts to twist public morality: "…they are trying to introduce new laws, bring in new legislation, to make them legal first so that they can become moral, so that they can them implement them amidst the people of India. …This is not right and we do not approve of it. "
The women's sense of social responsibility is as powerful as their critique of the state. Says one, "I have my papers, I belong to a well-established family, I don't need to do this, but I am here for every single person who does not have her papers, who does not have the privilege of being able to fight at this level, for every immigrant…This fight is ours, we all have to fight together, stay together."
Another young woman asks a profound question that calls into question the responsibility of all citizens of the country: "Our generation may have been given an education that says yes, so many Jews were killed during the Second World War, and that's it. Yet our generation is the one that will ask, if so many Jews died during the war, how did Hitler manage to convince common people to kill so many Jews? We will not let that happen here. We shall overcome."
The women of Park Circus are determined. They give lie to the claims some politicians have been making about women being used as a "front" by community groups or opposition parties. A large number of Muslim women today are saying, "We are educated women, we understand what is happening and we cannot sit quiet anymore." These are women sensitive to their more reticent sisters.
When the 11-km human chain began to take shape outside the maidan on Republic Day, the women announced that they would not go out of the maidan but form the links in the chain inside. Not all women are ready to take the big steps yet, but the ones in leadership are learning how to involve them gradually, with patience and insight. Women's education, local histories of activism with less privileged women, and the penetrating insight of an endangered people have been the bedrock of this transformation. "This is clearly a women's movement now, and it will not stop," they say. The pain and passion in their voices lends an intensity, a power, to their words that cannot be transcribed on paper.
Kavita Panjabi is professor of comparative literature, Jadavpur University and author of Unclaimed Harvest: An Oral History of the Tebhaga Women's Movement.
https://thewire.in/women/kolkata-park-circus-women-protest-caa
--------
Shaheen Bagh Echoes in Bengaluru, Women on Indefinite Sit-in
27 JANUARY, 2020
BANGALORE: Women in Bangalore have begun an indefinite sit-in against the Citizenship Amendment Act and political developments that surround it.
Inspired by Shaheen Bagh, these women sit on Mosque Road chanting slogans and singing songs of freedom. The protest, largely organised by women and students, commenced at 3 p.m. on January 23 and has been on since. Sheema Mohsim, the National General Secretary of the Welfare Party of India said, "We had hope in the Supreme Court. We thought that they would uphold the constitution, but even they did not take into account the number of people protesting on the streets. Despite all the dissent, the Home Minister has recently stated that they wouldn't even budge an inch. This is a democratic country. We elect our representatives, and make sure we are given a good governance but when the law is misused, resistance becomes our only way to put pressure on the government to listen to our voices"
Nida Khan, a woman in technology, said, "Muslim women are always seen as a subjugated category of women. This is an eye-opener; to tell everyone that we are at the forefront now. It is to tell them that women are the driving force. We are reclaiming our voices in the public sphere. This is to reassure all women that your voices are heard and that matter. All marginalized people are going to be affected with these laws. But we are here for a more inclusive CAA. No one here, or anywhere, is for exclusion."
"I have been listening and seeing the news about Shaheen Bagh and various other Shaheen Baghs that have originated around the country. Today for the first time I am witnessing their dedication and the power it has. These women have come out in streets shouting slogans of azaadi and justice. It is time that government listens to them.They are not going to leave until they are heard," said Shivangi Pant, a student of Srishti School of Art Design and Technology
Another student from the same institution, Srishti Srivastava said, "As a representative of the country, the government needs to listen to the people's voices, and listen to their concerns. By labelling us as uninformed, our legitimate concerns are being discarded. By relying on whataboutism, the current government is washing off the drastic wrongs they have carried out in the name of their ideologies. Even those who did not vote for the government need to be taken care of, and not persecuted. Listen to the voices of these women who left their houses and came onto the streets at night, with their children, who need to feel proud about the country they are going to inherit."
Syeda Tahera, a 13-year-old protestor, said "When I'm at the stage or at a protest, I feel immensely proud of the women. I feel like we're empowering people who cannot be here. I want every unjust leader to know that this discrimination that they're trying to use against us wouldn't work. What works in my India, what works in our India is the constitution, and the constitution only."
Through the last few days, the protest has been characterised by beautiful incidents of patriotism - involving not just the women, but their children and also the men in their lives. The men stood across the road in solidarity.
The men and students who weren't a part of the sit-in protest, did their bit by making art and posters to fill up an entire wall nearby.
https://www.thecitizen.in/index.php/en/NewsDetail/index/9/18222/Shaheen-Bagh-Echoes-in-Bengaluru-Women-on-Indefinite-Sit-in
--------
'Won't Back Off Until CAA Is Withdrawn': Mumbai Women Launch Shaheen Bagh-Like Protest
Jan 27, 2020
A group of Muslim women, including household helps and students, in Mumbai have started an indefinite protest against the Citizenship (Amendment) Act or CAA, drawing inspiration from the agitation in New Delhi's Shaheen Bagh.
Those who have gathered on a road in Madanpura said that they won't leave until the central government withdraws the contentious act. The group, which has around 60-70 people, started gathering on the road on Sunday evening.
"The government is just doing what it feels like. They have detained Bhim Army chief Chandrashekhar Azad when he was protesting against the act. The women in Uttar Pradesh are not being allowed to protest, this is completely unconstitutional," Fatima Khan, a law student who is leading the protesters, said.
"We are just following the call to have a Shaheen Bagh in each and every city of the country. We won't budge until the act is withdrawn and the Supreme Court gives the right order," Khan said.
At least 500 protesters, mostly women, have been protesting in Shaheen Bagh against the citizenship act and the proposed National Register of Citizens (NRC) for the last 40 days. They have said they will call off the agitation only when the amended act is withdrawn.
Khan added that their other demands include a clear stance from the state government rejecting the act, NRC and National Population Register (NPR).
"We are reaching out to more people through social media and asking women to join the protest," she said.
The women protesters could be seen holding placards with slogans like "We stand against CAA, NRC, NPR", "They tried to divide us" and "Respect My Existence or Expect My Resistance" written on them. They also shouted slogans hailing Hindu-Muslim unity and brotherhood.
Rosina Aslam Ansari, who works as a house help, said she hasn't gone for work so that she could take part in the protest.
"What is happening here will affect us as we do not have documents in place. We are left with no option but to join the protest. The person I work for gave me a leave to be a part of the protest, saying she would join me too," said Ansari.
The amended citizenship act, will allow the government to make illegal migrants, Hindus, Sikhs, Buddhists, Jains, Parsis and Christians, from Afghanistan, Bangladesh and Pakistan, who entered India on or before December 31, 2014, eligible for Indian citizenship.
https://www.hindustantimes.com/india-news/won-t-back-off-until-caa-is-withdrawn-mumbai-women-launch-shaheen-bagh-like-protest/story-Zim3NisMwUiIS5N0QmP9vI.html
--------
Michigan Teens Pen Book on Muslim Women Who Are Real-Life Heroes to Empower Girls
Jan. 26, 2020
You might think the library is the place where you'll find every type of book in the world.
But that wasn't the case for two teenagers from Michigan who couldn't find any books about Muslim women.
Sisters Zena Nasiri, 17, and Mena Nasiri, 15, started Girls of the Crescent, a nonprofit organization that increases the number of books in libraries and schools with Muslim female characters.
Now the ambitious sisters have taken their project a step further and wrote their own book that showcases amazing Muslim women from past to present.
Lack of diversity
Two years ago, Zena and Mena were given a school project to research an inspirational historical figure.
"We wanted to do the project on some Muslim women because our mom would always tell us stories about them," Mena told the Free Press. "And they were really inspirational because we could connect with them."
Zena picked Fatima al-Fihri, a Muslim woman credited with establishing the world's first university. Mena picked Sabiha Gökçen, believed to be the world's first female combat pilot.
However, they realized that the school and public library didn't have any books about their heroes or any books with Muslim female main characters.
"That was the first time we realized that there was a lack of representation and diversity in the books we had access to," Mena said.
A positive response
Sometime after the project, the girls reached out to the PTA of Rochester Community Schools and asked for funding to add books with Muslim characters in the school's media center.
The response to the idea was very positive and books were placed in the libraries of most of the schools in the district.
"We got around 200 books into the Rochester Community School District," Zena said. "Eventually the whole project kind of blew up and we turned it into a nonprofit."
The sisters had to do a lot of research and find books that had Muslim female characters. They made a list on their website and arranged books by age range and genre.
"We didn't know how many were out there," Mena said.
Donations around the world
Girls of the Crescent has donated over 700 books to school libraries and public libraries around the community.
Their work has also spread to other states and even different countries. The sisters have donated books to schools in Morroco, Hong Kong, France, and England.
"We have a donation that's ready to ship to Nigeria as well so we're really excited about that," Zena said. "We hope we can continue to reach people around the country and the world."
For most of the local donations, Zena and Mena started reaching out to see which schools and libraries were interested in donations. Then people from around the world started reaching out to them personally.
"For places around the world, it's usually people finding us on social media and they want books for their schools and their libraries and they contact us," Zena said.
A book of their own
Zena and Mena are excited to share their new project — their own book — that continues their goal of making female Muslim characters more accessible.
The book is a biography of 50 inspirational Muslim women — women going back to the Islamic Golden Age to more modern figures.
"It goes back to fourth grade when we couldn't find those books so we decided to write one of our own," Mena explained.
The book will feature women such as Raha Moharrak, who climbed Mount Everest; Ibtihaj Muhammad, who was the first woman in hijab to compete for the United States in the Olympics, and Nobel Peace Prize winner Malala Yousafzai.
"And of course we have the two women we were going to do our project on — Fatima al-Fihri and Sabiha Gökçen," Mena emphasized with a smile on her face.
Their project has truly gone full circle and the girls are thrilled about having their own book in libraries across the world.
Some of their favorites
Zena and Mena and shared some of their favorite books that have inspired them in their journey.
"Both of our favorite book of all time is 'The Lines We Cross' by Randa Abdel-Fattah," Mena said. "We definitely recommend that one."
One of Zena's favorites is the "Ms. Marvel" series by Detroit native Saladin Ahmed.
"She's the first Muslim superhero to have her own comic book series in the Marvel Universe," Mena said. "That's a very cool step."
The sisters are looking forward to Amulet, the new superhero from Dearborn who will be joining Ms. Marvel in her comics.
Girls of the Crescent is always looking for new books with female Muslim characters. They take suggestions on their website. They encourage people to reach out to their organization to add Muslim characters to their schools and libraries.
https://www.freep.com/story/news/local/michigan/2020/01/26/girls-crescent-zena-mena-nasiri-michigan-muslim-books/2727559001/
--------
1.2 Million Saudi Women Set To Take Part In Popular Sports
January 26, 2020
By Sultan Bin Bandar
JEDDAH — The Quality of Life Program 2020 is targeting participation of 1.2 million Saudi women in popular sports. Sources at the program told Okaz/Saudi Gazette that the plan includes the establishment of 21 new clinics for women during the year 2020.
It also aims to achieve the participation of 40 women in international sports. All these are part of the initiative to empower women to contribute to the sports system with the theme "Diversity and Inclusion." The Quality of Life Program, which aims to make the Kingdom a top living destination, is one of the 12 Realization Programs of the Kingdom's Vision 2030.
The Program is working in conjunction with the legislative authorities in the Kingdom to review laws related to quality of life, and to work out regulations and legislations that are concerned with practicing hobbies and organizing amateur clubs in the Kingdom.
According to the sources, there has been a decrease in the rate of premeditated murder cases in the Kingdom to 1.21 for every 100,000 people compared to 1.45 in 2019, and the achievement of a comprehensive perception index for the level of security ranging between 3 and 5, and this means that the rate of evaluation of the level of internal security and the degree of confidence of citizens in each other is medium in the Kingdom.
The program pointed to the achievement of the level of crimes of violence index ranges between one and 5, which means that the likelihood of violent crimes occurring in the Kingdom is very low.
http://live.saudigazette.com.sa/article/587669/SAUDI-ARABIA/12-million-Saudi-women-set-to-take-part-in-popular-sports
--------
'For Covered Girls' Documentary Explores What Headscarf Means To Muslim Women
Jan. 26, 2020
Even as a 10-year-old growing up in a small Illinois town, Baraa Ktiri knew she wanted to wear a hijab.
The Muslim headscarf was what her mom wore regularly, many of her friends' moms and her older sister.
"I always knew it meant something to me," Ktiri said. "I kind of grew with it, through middle and high school. It formulated a lot of how I see people and how I see people see me."
Today the 26-year-old Moroccan American artist is creating a documentary series on the hijab and the many meanings the head cloth has to Muslim women across the United States and the world titled "For Covered Girls" .
Ktiri is an artist-in-residence at the Arab American National Museum in Dearborn and on Sunday led a discussion with a small group of other Muslim women, which was filmed for her series.
"I want to help create a greater dialogue for Muslim girls and women ... whether you wear it or not," Ktiri said.
The hijab has often been at the center of Islamophobia and discrimination. Fox News host Jeanine Pirro suggested last year that because Rep. Ilhan Omar, D-Minnesota, wore the Muslim headscarf, her beliefs were "antithetical" to the U.S. Constitution.
More recently, Jasmine Renee Campbell, 23, was indicted on a hate crime, attempted strangulation, harassment and criminal mischief charges in a Nov. 12 attack in Portland, Oregon. She is accused of trying to choke a 24-year-old Muslim student with her headscarf and then, after stripping down at a train station, rubbing the student's hijab on Campbell's breasts and genitals while disparaging Muslims, the Associated Press reported.
From religious practice to cultural statement, women on Sunday shared their relationship to the hijab, which they said often is complicated. Some, like Ktiri, began wearing it as children as a rite of passage and others as adults.
Several women recounted periods of time where they stopped wearing it and later returned to the practice, along with the difficult family dynamics in making those decisions. And some described the anxiety and trauma of being harassed for it.
"Not everybody for whatever reason is going to don the outward symbol of their faith," said Jennifer Kabir, a 48-year-old Troy resident who converted to Islam. "It is a very private personal thing. It could be for a myriad of reasons."
Machhadie Assi, who is Lebanese, said wearing the hijab was at first "about me only, but now it's ... more of a social responsibility."
"It has become this representation of an identity that I am proud of," Assi said.
It is a piece of cloth but it is a "tool to learning who I am," said Rasha Almulaiki, a 28-year-old Highland Park resident, calling it a "cultural marker of our identity."
"We are not going to bow down and take it off and assimilate to the point of erasure of who we are," Almulaiki said.
She stressed that she is no less vocal in speaking out about injustice because she wears a hijab, which is an assumption she said people have made.
"People need to get used to seeing women in hijab, all kinds of women," Kabir said. "People need to understand that this is part of our faith and that is not something forced upon us. Yes, there are women who are forced. There are people all over this world forced to do all sorts of things. But many, many women choose to wear a hijab."
Ktiri remains an artist-in-residence at the museum until early February. Besides Metro Detroit, she said she's also filming her series in Urbana, Illinois; New York; France and Morocco. She hopes to distribute it online when finished.
The museum's "Artists + Residents" program brings in a variety of artists monthly to live and work in Dearborn.
https://www.detroitnews.com/story/news/local/wayne-county/2020/01/26/for-covered-girls-film-headscarf-hijab-muslim-women/4558608002/
--------
Haleema Sadiya Breaking Stereotypes For Her Devotion To Fitness
JANUARY 26, 2020
Mumbai: Meet the middle-class Muslim girl breaking the stereotypes balancing both fitness as well as Islamic customs that respects women, maintains so as to save women from the prying eyes of perpetrators.
At the very first glance in this air-conditioned gym in Mumbai's Jogeshwari West nothing seems out of place, but if noticed clearly, you can find this college girl in a black hijab and loose tracksuits, TOI reports.
Momin Haleema Sadiya perfectly balances this pistol squat which is to balance her body on one leg with the other one stretched out.
Ms Sadiya has got silver and gold medal in powerlifting, martial arts in state-level competitions under her belt.
This "power-packed" calisthenics (bodyweight exercises) performer, fitness trainer and martial arts athlete has over 3,500 followers on her Instagram which she says it only "explains my instinct to remain fit and denotes my mental strength".
This young girl will be one of the performers at the World Hijab Day event on February 1 in Mumbai which is being organized by city-based NGO Al Hadi Organisation, to demonstrate "hijab empowers and not subjugates women".
This girl is fighting the entrenched societal prejudices with many disapproving her devotion to fitness, but nowhere in Islam, it is prohibited or a woman is forbidden from staying fit. This all comes to an understanding that societal prejudices are according to their limited understanding of the religion.
"I am not into body-building shows where you have to be in bikini and flaunt toned biceps and abs (abdominal muscles). I am into exercises which strengthen body, improves immunity and concentration," Sadiya explains.
She grew up watching elder sister Saima doing martial arts. "She couldn't continue as my parents didn't encourage her. She quit and she got married. But I got hooked to it and pestered my parents to let me follow my passion," says Sadiya.
Sadiya credits martial arts trainer Mohammed Sardar "for whatever I am today". "He really encouraged me a lot and showed that I only had to shed my inhibitions," she adds.
Besides Sadiya, calligraphy artist Salva Rasool, karate referee Shaheen Akhtar, educationist Asma Zaidi and politician Fatima Muzaffar, dancer-turned-blogger Halima Shaikh, all in hijab, will be part of a panel to share their success stories despite wearing hijab on February 1.
"Our purpose is to tell the world that hijab is not a hindrance to career path. Many female talents get wasted as they wear hijab and are hesitant to take initiatives as they think perhaps their progress will be blocked because of how they dress. We want to break that notion," said Shabana Sadik Hussein Pattawala of Al-Hadi Organisation.
https://www.siasat.com/haleema-sadiya-breaking-stereotypes-her-devotion-fitness-1805191/
--------
Herat Hosts Women Volleyball Competition
27 Jan 2020
Girls volleyball competition started in western Herat province for the first time, where eight clubs are competing in two separate groups, said officials.
The participating athletes are optimistic about women volleyball competing which is underway in Herat province. They believe that besides boosting volleyball in the region, the game has its positive impacts on female athletes, as they have a chance to qualify for the national team.
Fatema Ahmadi, a volleyball player, said, "I have a lot of passion for volleyball, and have been playing the sport for years. I am quite sure the efforts I made will greatly pay off by winning the championship."
According to the players, they have had professional female coaches who trained them well and helped the players to increase their chances of winning the competition.
It is the second consecutive year that volleyball competition is held in Herat. This sparks positive sign for female athletes as they can gradually increase their participation in different sport across the country, said officials hosting the competition. Through the same tournament, four girls were qualified to the national women volleyball team after the first round of this competition, the provincial sports officials added.
https://www.khaama.com/herat-hosts-women-volleyball-competition/
--------
Hasina Khan – Inspirational Leader for Muslim Women in India
January 27, 2020
In August 2017, the Supreme Court of India struck down the "triple Talaq"—the practice whereby a Muslim man can instantaneously divorce his wife just by saying "divorce" three times. Widely regarded as a significant step forward for Muslim women in India, the decision culminated in the outlawing of the triple Talaq with the passing of the Muslim Women (Protection of Rights on Marriage) Bill in July 2019.
This hard-won outcome is the result of decades of work by many Muslim women in India, but none more so than Hasina Khan, founder of the Bebaak Collective, a national umbrella body of Muslim women's rights groups.
Limited Opportunities for Muslim Women in India
Outside and beyond the courts, despite vociferous opposition, this case brought the conversations on women's rights in India into mainstream public debate. The focus of her life's work – 90 million Muslim women in India – remain among the least literate, most disadvantaged, poorest and least represented within India's population.
They have limited opportunities for personal independence and have minimal access to resources. They do not have any rights over their matrimonial or natal homes. This status is reinforced by laws, such as the Muslim Women's Bill (1986), which subordinates the rights of Muslim women to the demands of community identity, denying them constitutional rights as Indian citizens; and the Muslim Personal Law, which controls all aspects of the personal lives of Muslim women in India (until recently, including through the triple talaq provision).
As well as combating fundamentalism in the Muslim community, Khan was involved in working to end and resist communal violence in the 1992–1993 riots in Mumbai in which around 700 people died following the destruction by Hindu nationalist
organizations of the Babri Masjid Mosque in the city of Ayodhya, Uttar Pradesh State. Standing up to extremist nationalist views and actions has been another focus of Khan's life and work.
Journey from Hardship to Leadership
From humble beginnings to national influence Khan's leadership journey began in a Muslim-dominated ghetto in Bhendi Bazaar, Mumbai, where most families are staunchly religious and conservative. For women in these poverty-stricken families, their world begins and ends within the immediate community. After her father gambled away the family's money, Khan's mother worked as a maid and seamstress to send her children to school.
Life changed for her when her brother went to work in a Gulf State. With the additional income, she could continue school, even though her sisters had by then dropped out. When these resources were lost after her brother's return, Khan supported her education by tutoring children and seeking donations, discounts and free books.
In the meantime, a catalytic opportunity that shaped her future stood across the street from the family home. This was the headquarters of the Awaaz-e-Niswan, the first Muslim women's group to challenge the Muslim Personal Law and the organization in which Khan would one day become an active member. The organization's head at that time, Shehnaaz Shaikh, became Khan's mentor and her guide in life.
Working with Awaaz-e-Niswaan beginning in 1985, Khan also became aware of issues that influence the lives of women in general and Muslim women in particular. The local religious court unsuccessfully tried to persuade her family to stop her from going to work.
Through her role in Awaaz-e-Niswaan, Khan earned a reputation as a problem-solver and organizer in her community. Her father and community leaders came to see her point of view. The organization became a force within Indian civil society, campaigning for Muslim women in India and running education, literacy, legal service and livelihood programmes for young women in Mumbai and beyond.
Building on this experience, Khan founded the Bebaak Collective in 2016. The coalition is developing links and collaboration with counterparts in Bangladesh, Pakistan and Sri Lanka as well as with the Minority Rights Group and Women Living Under Muslim Law in the UK.
A significant factor in the success of Awaaze-Niswaan and now Bebaak has been a broad and participatory approach to organizing and advocacy, a reflection of Khan's inclusive and open leadership style. "Women should represent their own interests rather than allow political and religious leaders to speak for them," she told a journalist.
Building on the success of the triple talaq campaign, a core priority for Khan and the Bebaak Collective when looking at the future role of government policy and legislation is the abolition of all discriminatory personal laws. "Personal laws should focus on protection of personal rights rather than discriminate and should recognize marginalized groups within a community, in line with India's constitutional values of equality, pluralism and secularism."
https://thecsrjournal.in/muslim-women-india/
--------
AIMPLB Moves SC for Impalement In Pleas Challenging Validity Of Polygamy, Nikah Halala
27 JANUARY 2020
New Delhi, Jan 27 (PTI) The All India Muslim Personal Law Board (AIMPLB) moved the Supreme Court on Monday seeking impleadment in petitions challenging constitutional validity of polygamy and ''nikah halala'' practised among Muslims.
The apex court has already dealt with the issue of these practices in its verdict of 1997 in which it had declined to entertain the petitions, it said.
"That personal laws do not derive their validity on the ground that they have been passed or made by a legislature or by other competent authority. The fundamental source of personal laws are their respective scriptural texts," the AIMPLB plea said.
"The Mohammedan law is founded essentially on the holy Quran and the Hadith of the Prophet Mohammed and thus it can''t fall within purview of expression ''laws in force'' as mentioned in Article 13 of the Constitution and hence its validity cannot be tested," it said.
While polygamy allows a Muslim man to have four wives, ''nikah halala'' stipulates that a Muslim woman, who wants to remarry her husband after divorce, has to first marry another man and get divorce from him after consummating the marriage.
The apex court had in 2018 decided to examine the constitutional validity of the two practices.
In March 2018 it issued notices to Union ministries of Law and Justice and Minority Affairs as well as the National Commission of Women (NCW) after taking note of the plea of Delhi-based woman Nafisa Khan challenging the practice of polygamy and ''nikah halala'', and said that the matter will be taken up a five-judge Constitution bench.
The apex court had also considered the submission that an earlier five-judge constitution bench, in its 2017 verdict, had kept open these issues while quashing triple talaq.
By a majority of 3:2, a five-judge Constitution bench, on August 22, 2017 banned the 1,400 year-old practice of instant ''triple talaq'' among Sunni Muslims and set it aside on several grounds including that it was against the basic tenets of the Holy Quran and violated the Islamic law Shariat.
On March 14, 2018 Khan had moved the apex court saying that by virtue of Muslim Personal Law, section 494 of IPC (marrying again during lifetime of husband or wife) was rendered inapplicable to this community and no married Muslim woman has the avenue of filing a complaint against her husband for the offence of bigamy.
She sought that Dissolution of Muslim Marriages Act, 1939 be declared unconstitutional and violative of Articles 14, 15, 21 and 25 (freedom of conscience and free profession, practice and propagation of religion) of the Constitution in so far as it fails to secure for Indian Muslim women the protection from bigamy which has been statutorily secured for women in India belonging to other religions.
The petitioner, who herself claimed to be a victim of such practices, had alleged that her husband and his family used to torture her for dowry and she was ousted from the matrimonial home twice.
She had also alleged that her husband had married another woman without taking any legal divorce from her and the police had refused to lodge FIR under section 494 and 498A (husband or relative of husband of a woman subjecting her to cruelty) of the IPC stating that polygamy was permitted under the Sharia.
The top court had also allowed Muslim Women Resistance Committee, Kolkata to file an application for impleadment as a party in the hearing. PTI MNL ABA SJK LLP SA
https://www.outlookindia.com/newsscroll/aimplb-moves-sc-for-impleadment-in-pleas-challenging-validity-of-polygamy-nikah-halala/1718717
--------
Weeping in coal - the feminist art of Hannan Abu-Hussein
By HAGAY HACOHEN
JANUARY 26, 2020
Dough is white, coal is black. In the 2001-2008 Video Ajeeneh (Dough) Hannan Abu-Hussein kneads and covers herself in dough as if ready to go to sleep in its soft and warm embrace. In a video placed next to Ajeeneh titled Mashara (Blacker) from 2017, she is seen breaking large blocks of coal into smaller fragments and smears her face with the soot. Both works take place in a space that evokes a home, or maybe a kitchen, where fuel is burned and bread is baked.
In the context of Palestinian culture, the works function on levels that might be invisible to the Jewish viewer. Abu-Hussein hails from a town called Umm el-Fahm, which means "the mother of coal," as it was a coal-production center for centuries.
In traditional societies women make dough at home and bake bread for their families. Among rural Arabs, a custom of smearing one's face with soot and dirt to mark a death of a loved one used to be widespread. The soot was often taken from the family oven used to bake bread, marking a powerful meeting point between life (wheat, bread) and death (coal, cremation).
"When a traditional Arab woman saw the video," Givat Haviva Art Gallery curator Anat Lidror told The Jerusalem Post, "she burst into tears."
In My Body-Soul-Honor-Property, currently on display until February 22, Abu-Hussein continues her artistic exploration into such loaded issues as violence against women and the complexities of Arab-Israeli relations.
In the 2003-2010 video My Little Country with 2 Big Mustaches she claims that there is "a main occupation and the Israeli occupation." The main occupation, in her mind, is that which women are subjected to. Using the nature of the Arab language – which describes people according to their family relations [father of, mother of] – she describes her situation as that of "being a shadow of, the daughter of, the mother of... shadow of a shadow." In the powerful video she describes the need in some cultures to control women as a sick need to place women in jars. "There are many empty jars," she explains, "and nobody looks at them."
The violence, of course, is not limited to that used by men to harm women; women can also use violence against themselves or against other women, believing they are doing the right thing. After all, women function as the mothers of the men who murder women in what are mistakenly called "honor killings," and women marry such men when they are in prison for their crime.
A woman does not have to be Arab to suffer violence. A 2013 US Bureau of Justice Statistics report shows 10,470 women were killed in intimate-partner homicides from 2002 to 2010, more than all the US soldiers killed in Iraq and Afghanistan plus those killed during the attack on the World Trade Center. Yet Arab culture still grapples with the meaning of honor and its functions.
In the exhibition, various objects are used to speak of the various pressures placed on women. A massive hung work is made out of bras. Another work shaped like a large uterus is made out of nylon stockings. Abu-Hussein is not embarrassed to speak of vaginas or to display representations of them. A woman's vagina, she argues in My Little Country, is "the central door of the house, the place that can be occupied."
Writing about the works, Lidror claims that the choice to work in "enormous quantities" reveals that to the artist "one is part of a larger whole, one of a crowd."
It is interesting to note that the bra itself, when it was first introduced, was seen as a progressive, healthier choice than the corset which caused women to faint and suffer a great deal of pain. It is possible that the wide selection on offer – sports-bras, push-up bras, large-sized bras and training bras – only fosters a false sense of autonomy. No matter what your body is like, the fashion industry points to the female and says, "We have something to put you in."
Other works on display include large razors cast in cement, a material the artist employed in the past in a nod to the association many Israelis make between Arabs and construction work, as well as a gesture of her own strength. Abu-Hussein does the mixing and casting herself, taking on the so-called "heavy lifting" that is part of the image of the male artist who works in stone, metal and concrete.
In a series of works that leads to the main segment of the exhibition she depicts prison shirts. This brings to mind the words of Eugene V. Debs: "While there is a lower class, I am in it, while there is a criminal element, I am of it, and while there is a soul in prison, I am not free."
Hannan Abu-Hussein will meet the public and discuss her work at the Givat Haviva Art Gallery on Saturday, February 1, from 11 a.m. to 1 p.m. Further details can be found on the Givat Haviva-The Center for a Shared Society website at givathaviva.org.
https://www.jpost.com/Israel-News/Culture/Sleeping-in-dough-weeping-in-coal-615418
--------
URL: https://www.newageislam.com/islam-women-feminism/women-kolkata-park-circus-prove/d/120904
New Age Islam, Islam Online, Islamic Website, African Muslim News, Arab World News, South Asia News, Indian Muslim News, World Muslim News, Women in Islam, Islamic Feminism, Arab Women, Women In Arab, Islamophobia in America, Muslim Women in West, Islam Women and Feminism