New Age Islam News Bureau
7 Apr 2020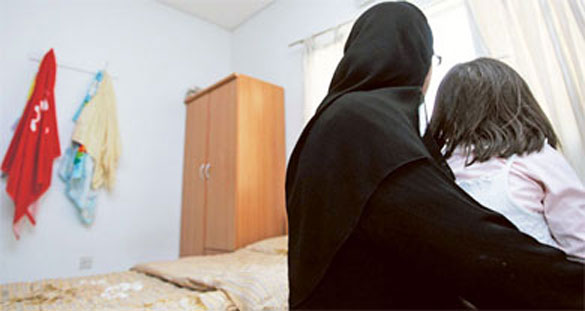 Photo for illustrative purposes only for Sexual Harrassment. Image Credit: Gulf News archives
-----
• 'Why I Didn't Report It': Saudi Women Use Social Media to Recount Sexual Harassment
• The All-Female Robotics Team In Afghanistan Who Made A Cheap Ventilator Out Of Toyota Parts
• Iraqi Women at Risk as Conservative Families Refuse Treatment
• Egypt's Family Planning Policies Tested By COVID-19
• Domestic Violence Against Women in Arab Region Worsens Amid COVID-19 Outbreak: UN
• Yemen Urges UN Intervention after Houthi 'Massacre' at Women's Jail
• Domestic violence in Arab region worsens amid COVID-19: UN
• In Fearless, Amneh Shaikh-Farooqui Offers An Illustrated Chronicle Of Pakistan's Women's Rights Movement
• What Will Peace Talks Bode for Afghan Women?
Compiled by New Age Islam News Bureau
URL: https://www.newageislam.com/islam-women-feminism/-i-didnt-report-it/d/121512
-------
'Why I Didn't Report It': Saudi Women Use Social Media to Recount Sexual Harassment
April 06, 2020
Amman: Hundreds of women in Saudi Arabia are taking to social media to share their experiences of sexual harassment in a rare exploration of a taboo topic in the kingdom.
Using the hashtag "Why_I_didn't_report_it", women and some men are recounting abuse endured at home or in public which they did not report to authorities fearing shame - or blame.
Saudi Arabia has outlawed domestic violence and sexual harassment in sweeping reforms recently that ended decades of gender segregation in restaurants and a ban on women driving.
But women who report incidents have faced smear campaigns on social media and been blamed for being harassed, rights groups say.
"My friends were punished when they reported (their abuse) and experienced more harm," wrote one Saudi Twitter user who called herself Bella.
One woman on Twitter who uses the online name Udor said she was arrested after her father beat her, kicked her out of the house and reported her to the police for disobedience.
A Saudi government body tasked with tackling domestic violence used the hashtag to urge those who had suffered abuse to get in touch privately.
"I reported it and the police came to convince me to drop the charges while my abuser sat with them," wrote a Twitter user by the name of Catolina.
High profile cases such as that of 18-year-old Rahaf Mohammed al-Qanun who fled to Canada in 2019 to escape what she said was an abusive family have rallied opposition to the kingdom's male guardianship system.
https://gulfnews.com/world/gulf/saudi/why-i-didnt-report-it-saudi-women-use-social-media-to-recount-harassment-1.1586198571333
--------
The all-female robotics team in Afghanistan who made a cheap ventilator out of Toyota parts
Ashleigh Stewart
April 6, 2020
Five girls in Afghanistan, aged between 14 and 17, have joined the fight against the coronavirus, designing a cheap ventilator that runs off the motor of a Toyota Corolla.
The all-female robotics team, aptly named the Afghan Dreamers, has long been more accomplished than average teenagers.
Tech entrepreneur Roya Mahboob founded the trail-blazing programme in the Afghani city of Herat, selecting young girls from high schools across the country, usually aged 14 or 15, for the programme.
It was a passion project for Ms Mahboob, a serial entrepreneur who became one of Afghanistan's first female chief executives at 23, established a non-profit organisation to help young women to build digital literacy, and has since been named one of Time Magazine's 100 most influential people.
Participants are selected for the Dreamers based on their entrance exam for the 9th and 10th grades, and the very best of them then get to join the national team – the Afghan Girls Robotics Team – for international competitions. There are about 50 participants in the Dreamers, and they stay in the programme for about two years.
In 2017, the national team made international headlines when their US visas were rejected not long before they were due to travel to an international robotics competition in Washington, DC. After individual appeals to the US Embassy in Kabul failed, the group took to social media to air their grievances. The teams' plight received international attention, and led to US President Donald Trump intervening on their behalf.
The Afghan Girls Robotics Team returned from that competition with a silver medal for "courageous achievement" won by their ball-sorting robot, designed to distinguish between contaminated and clean water.
Upon their return home, the girls were not only heroes, but inspiration for women seeking higher education in Afghanistan, where about 40 per cent of women are literate.
In the years since, that robotics team has graduated, and another has come to the fore. But Ms Mahboob has remained, spearheading a movement to tackle inequality with education.
"The only thing that we all want to do is help our people and our community. We will do anything to help them," she tells The National.
"I work with the girls, but mostly to co-ordinate. They are the real heroes."
Ms Mahboob now splits her time between New York and Kabul. She is currently in Afghanistan, initially to oversee the Brite conference (Building Resilience through Innovation, Technology and Entrepreneurship) – another brainchild of hers – which is due to take place in Kabul this June.
Other teams in the Afghan Dreamers have been working on big projects too, after all. One team was developing a device to help farmers with saffron picking. Another was building drones and robots to work in the mining sector.
But with cities under increasing lockdown in the country and the conference postponed, Ms Mahboob has turned her attention to ventilators.
Cases of Covid-19 are accelerating in Afghanistan. The first was reported in Herat, the country's third most populous city, on February 24. That number has since increased to 337, with seven deaths. But authorities fear it could get much worse – and with a compromised health system and an insufficient number of ventilators, the authorities face a race against the clock.
This team consists of five Dreamers aged between 14 and 17; captain Somaya Faruqi, Dyana Wahbzadeh, Folernace Poya, Ellaham Mansori and Nahid Rahimi. Ms Mahboob has been working with them for about a year.
They are currently working with two prototypes. One is a gear-based system based on a design from the Massachusetts Institute of Technology in the US. The other uses parts from a Toyota Corolla.
The key to this MIT ventilator alternative was devising a mechanical system to operate the hand-operated plastic pouch, or Ambu bag, which hospitals have on hand in large quantities. An Ambu bag is designed to be operated by hand, by squeezing the bag, which pumps air into a patient's lungs. The mechanic version would cost about $200 to make. A company from Texas has now offered to help provide advice for the design and to connect them with others who can help them bring the concept to fruition.
For the other ventilator, the Toyota Corolla motor was used as it runs off a battery and is easily sourced in the country. And it costs just $300 to make.
Both needed to be made with local materials, Ms Mahboob says. That proved a challenge for the girls, as did working with a gear-based device, rather than their usual technological or robotic designs.
"The idea of these machines is that we use them for emergency cases, when there are no professional ventilators. The thing in Afghanistan is, we don't have enough ventilators, but that's the case for many other countries, even Italy or New York.
As cities across the country shut down, working on the designs became increasingly challenging, Ms Mahboob says. The girls' parents were concerned about them being out of the house as the pandemic raged on, but they were usually able to work together for a couple of hours a day.
"It's very difficult for the girls to come together in one place. The shops are closed, so we have to call so many people to open the shop – someone who knows someone, who can open the store to get that part."
However, since a new governor of Herat took over a few days ago, Ms Mahboob doesn't know what the immediate future of her designs is. She hopes the new governor will look favourably on their work.
"There are other focuses for government money to be spent, but in order to compete and prosper in the 21st century, all countries must be able to access the highest technology that's transforming our world.
"If these girls have access to the opportunity or the tools, their lives can be changed. But not only their lives, they can change their community, too."
https://www.thenational.ae/world/mena/the-all-female-robotics-team-in-afghanistan-who-made-a-cheap-ventilator-out-of-toyota-parts-1.1002439
--------
Iraqi women at risk as conservative families refuse treatment
APRIL 6, 2020
The medical visited a household in the Basra suburb of Al Hayaniya to treat a woman infected with coronavirus.
"She is doing well. Her condition is getting better and, if you like, I can allow you to talk to her on the phone," said Muthana al-Sudani, the woman's brother-in-law, standing in his doorway.
The footage was widely viewed across Iraq after it was leaked last week, but it is not the first death threat doctors have received in recent weeks.
Another doctor received similar threats on Monday after he confirmed the infection of a female patient in Diyala governorate, 60km east of the capital, local security sources reported.
Some Iraqis are stopping women in their family from accessing treatment because they do not want them to be in contact with men or to stay in hospitals alone.
In more traditional corners of the country, especially those controlled by tribes and religiously conservative areas, women are seen as symbols of family honour that could be stigmatised by the virus.
After the leak of the video and widespread criticism of the Iraqi security authorities in the media, the intelligence officers were sent to arrest Ali al-Sudani, who was also caught on tape on Saturday, only hours after the first video.
https://dailytimes.com.pk/590250/iraqi-women-at-risk-as-conservative-families-refuse-treatment/
--------
Egypt's family planning policies tested by COVID-19
Youssra el-Sharkawy
April 6, 2020
To feed his wife and three daughters, Mahmoud Imam worked two jobs in Cairo — as an office assistant in the morning and a waiter in the afternoon. Now, as the Egyptian government enforces measures to prevent the spread of COVID-19, Imam is being forced to stay home.
"I used to spend over 12 hours at work, now I spend 24 hours at home. I suddenly found that I have three young naughty girls," Imam told Al-Monitor.
"Children are a blessing," he said, "and I never had the opportunity to spend time with them. Now, my old dream of having a baby boy has come back."
As Egypt's partial lockdown enters its third week, most people are either working from home or on paid — or unpaid — leave. Many couples are spending more time together, raising alarm among Egyptians that quarantine could lead to either a population surge or an increase in divorce, two issues Egypt has tried to address in recent years.
Though many interpret the Quran as rejecting birth control and encouraging procreation, the Egyptian government has long advocated family planning and encourages Egyptians to not have more than two children. Egypt, with a population of 100 million, is the most populous country in the Middle East. According to a UN report, the country's population is expected to increase by 60 million within the next 30 years.
"I think lockdown will lead to more children, especially in rural areas," said Shaymaa Abdel Aziz, an Assiut-based Regional Council member. "In the present setting, there are no guests, no means of getting out, so people spend most of their time between four walls, eating and sleeping. There will definitely be an increase in population after nine months."
Abdel Aziz is a volunteer for a project to raise awareness on family planning in Upper Egypt. She lectures as part of her volunteer work and hopes to educate Egyptians on available family planning methods.
"When we give a lecture on the population crisis, we bring along a sheikh [an Islamic scholar] with us to explain the issue," she said. "We want people to understand that family planning is good for them, as they should be giving appropriate time between each child for the health of the mother. We also tell them that fewer children enables families to look after their children better, both emotionally and financially."
However, Dr. Desiree Labib, the project manager of the family planning campaign Two Is Enough, run by the Ministry of Social Solidarity, told Al-Monitor that no one can predict the future.
"The population may increase … or it may not," she said. "We can't know for sure if the population will increase after nine months. But we do our best to make sure all contraception methods are available for women and all family planning health clinics are open and ready to help women, even during the partial lockdown."
"We stopped our 'knock-on-the-door awareness campaigns' due to the lockdown," Labib said. "However, we are thinking about new ways to reach out to people." She is concerned that online campaigns aren't the best outreach because the target group of Two Is Enough has a literacy rate of 62% and lacks access to computers.
Labib also added that the lockdown could make people psychologically averse to having more children due to financial and emotional insecurity.
According to recent reports, China, which was the first country to be hit by the coronavirus in December, has witnessed a spike in divorce rates, which officials say is linked to quarantine.
The Egyptian government has worked in recent years to lower divorce rates. According to a 2018 report by Egypt's Central Agency for Public Mobilization and Statistics, one-fifth of marriages in Egypt end in divorce each year, and 40% of divorces occur within the first five years of marriage.
To help decrease divorce rates, the Ministry of Social Solidarity established the Mawada platform, which offers free anti-divorce courses. At the end of March, the ministry announced that the platform witnessed an increase of subscriptions by 225% during the lockdown, while visitors to the platform reached 280,000.
"Coronavirus lockdown could heal and repair damaged marriages and complicated relationships," said Hala Mansour, a professor of sociology at Ain Shams University. "Before lockdown, some couples felt estranged simply because they spent a lot of time with men at work and all the women busy with housework and children. This created problems between them. But now, people are obliged to stay at home. It's time for them to understand each other."
"In order to avoid problems in this period, partners should give each other personal space, even if they are in the same home," Mansour added.
Egypt announced 120 new coronavirus cases April 3, raising the total toll to 985 documented infections and 66 deaths, with hints from officials that they could extend the lockdown.
https://www.al-monitor.com/pulse/originals/2020/04/egypts-married-with-two-kids-policies-succumb-to-covid.html
--------
Domestic violence against women in Arab region worsens amid COVID-19 outbreak: UN
2020-04-07
BEIRUT, April 6 (Xinhua) -- Domestic violence and social challenges faced by women and girls in the Arab region have worsened after the outbreak of COVID-19, a new policy brief by the UN Economic and Social Commission for Western Asia (ESCWA) said Monday.
"Domestic violence has increased in the world and the Arab region with lockdowns, enforced co-existence due to quarantines, economic stress, perceived and real food insecurity, and fears about exposure to the virus," ESCWA Executive Secretary Rola Dashti noted.
"In times of crises, food and nutrition distribution within households is not always equitable. Women and girls are also more likely to reduce the quality and quantity of food consumption, and adopt negative coping strategies," the ESCWA brief said.
Within households, women often assume the role of informal healthcare providers and caretakers, which results in them being emotionally and physically exhausted, further increasing those risks, it added.
http://www.xinhuanet.com/english/2020-04/07/c_138952374.htm
--------
Yemen Urges UN Intervention after Houthi 'Massacre' at Women's Jail
7 April, 2020
The Iran-backed Houthi militias' shelling of a women's prison in Yemen's Taiz region sparked uproar in the country and demands for the United Nations and international community to intervene to put an end to the militant's crimes.
The militias had shelled the women's ward of the Taiz Central Prison on Sunday, leaving six prisoners dead and 28 wounded, revealed government and rights sources.
Yemeni Prime Minister Moeen Abdulmalek condemned the "terrorist crime," saying the Houthis are continuing their "ugly massacres" against civilians.
Their attack against the prison is clear indication that they are maintaining their aggressive tactics in rejection of all UN and international calls for peace, he remarked.
He listed the Houthis' attack of the Safer oil pumping station over the weekend and their continued attempts to target Saudi territory as new damning evidence of their criminal nature.
Moreover, the PM condemned the international community for continuing to turn a blind eye to these "barbaric crimes", which only encourages the Houthis to maintain their destructive agenda in Yemen in total disregard for all binding international resolutions.
The presidency of the Yemen parliament condemned in the strongest terms the Houthis' attack against the Safer pumping station and its targeting of civilians and vital installations.
It called on the UN, Security Council, Griffiths, state sponsors of the peace process, international community and rights groups to assume their responsibilities towards Yemen. They must take "clear and frank deterrent measures" against the Houthis' ongoing crimes against the people.
The UN's lax approach in implementing Security Council resolutions and its turning of a blind eye to these crimes only encourages the militias to aggressively continue their violations in pursuit of Iran's destructive agenda, it warned.
In a brief tweet, the International Committee of the Red Cross in Yemen said it "deplores yesterday's (Sunday's) attack on Taiz Central Prison that left women and children dead and injured. Prisons and their inmates are protected under International Humanitarian Law and cannot be a target. We express our deep condolences to the families of the victims."
Commenting on the Houthi attack, Oxfam in Yemen tweeted: "Five years since conflict escalated, civilians continue to bear the brunt of a devastating war."
https://aawsat.com/english/home/article/2220726/yemen-urges-un-intervention-after-houthi-%E2%80%98massacre%E2%80%99-women%E2%80%99s-jail
--------
Domestic violence in Arab region worsens amid COVID-19: UN
April 07, 2020
Sara Al Shurafa
Dubai: Domestic violence and social challenges faced by women and girls in the Arab region have worsened after the outbreak of COVID-19, a new policy brief by the UN Economic and Social Commission for Western Asia (ESCWA) said.
"Domestic violence has increased in the world and the Arab region with lockdowns, enforced co-existence due to quarantines, economic stress, perceived and real food insecurity, and fears about exposure to the virus," ESCWA Executive Secretary Rola Dashti said on Monday, Xinhua news agency reported.
"Violence is not confined to the battlefield," UN Secretary-General Antonio Guterres said in a statement and video published on his official Twitter page.
Peace is not just the absence of war. Many women under lockdown for #COVID19 face violence where they should be safest: in their own homes.
Guterres urged governments to set up emergency warning systems in pharmacies and groceries to help "women to seek support, without alerting their abuser."
"Together, we can and must prevent violence everywhere, from war zones to people's homes, as we work to beat COVID-19."
Within households, women often assume the role of informal healthcare providers and caretakers, which results in them being emotionally and physically exhausted, further increasing those risks.
In a video that has since gone viral, a Jordanian woman pleads for help after a nationwide coronavirus lockdown trapped her with her abusive family.
"My son and I are always hit, and they kept threatening to report me if I run away," Eman Al Khatib said in a video posted on social media.
Despite losing her job and being unable to find a new one due to the restrictions on movements in Jordan, the 36-year-old said that she could no longer escape the abuse inflicted on her by her mother and brothers.
In the video, Al Khatib called on authorities and women's rights activists to take action and stop the violence that she had suffered from for years.
Since the video was posted, the Jordanian Women's Union managed to get Al Khatib and her son out of their abusive home.
Al Khatib's case mirrors the stories of dozens of women across the world as the global pandemic leaves victims of domestic violence stuck at home and more vulnerable to abuse, with a rise in the number of reported cases.
https://gulfnews.com/world/mena/domestic-violence-in-arab-region-worsens-amid-covid-19-un-1.1586244616425
--------
In Fearless, Amneh Shaikh-Farooqui offers an illustrated chronicle of Pakistan's women's rights movement
Chintan Girish Modi
Apr 07, 2020
Why is representation important to people who've been told that their stories don't matter? How does visibility build self-esteem in those whose rights have been trampled upon? What role can role models play in encouraging the marginalised to overcome social barriers and pursue a life of dignity? Amneh Shaikh-Farooqui does an excellent job of answering these questions with respect to Pakistani women — a large, diverse and often stereotyped group of people — in her new book, Fearless: Stories of Amazing Women from Pakistan (2020).
"Over and over, research reiterates the importance of diversity in mainstream media and literature and yet, what many of us consume is often restricted to a western construct and aesthetic," she writes, in her introduction to this 110-page volume published by Penguin. The author reveals that her own children have enjoyed reading about illustrious and accomplished women such as Ada Lovelace, Joan of Arc and Frida Kahlo but they have come across few South Asian women in their books.
An attempt to "rectify this omission and introduce the world to Pakistani women — leaders, innovators, artists, entrepreneurs and change-makers'' guided Shaikh-Farooqui's vision as a writer. She conceptualised and researched the book along with Aurelie Salvaire. "If You Can't See It, You Can't Be It," the overarching framework, is also announced on the contents pages, which not only give the reader a glimpse of the personalities they will encounter but also an illustrated timeline of significant events connected to the women's rights movement in Pakistan.
Here are some examples: In 1949, the All Pakistan Women's Association (APWA) was established to advance the welfare of women, initially focusing on the refugee population. In 1950, the Democratic Women's Association was created in order to demand equal pay for equal work. 1981, the Pakistan Women Lawyers Association and Legal Aid Cell was founded to provide free legal aid to women. In 1996, Pakistan ratified the Convention on the Elimination of All Forms of Discrimination Against Women. In 2018, a collective of feminist activists and organisations initiated the Aurat March as an annual protest on International Women's Day.
The timeline, which begins in 1943 and goes on till 2018, is helpful in understanding the political context within which the Pakistani women featured in the book made their mark. The author shows how grassroots policy reforms created the opportunities they were denied earlier. Each decade has been marked by turbulence on the domestic and international front — nationalist struggles, communal violence, threats to democracy, war, military rule — but also filled with promise as women have asserted their desire to lead, make decisions, and to shape the future of their society.
Shukria Khanum, for instance, was the first woman in Pakistan to get a commercial pilot's license in 1959. She worked for Pakistan International Airlines at a time when stewarding was believed to be the only acceptable role for women in aviation. When she learnt that she would not be allowed to fly commercial aircrafts, despite her qualifications, she did not give up. She took up the position of a flight instructor in the training centre. In the early 1980s, she was banned from being in a cockpit with male colleagues. This was humiliating because some of these men were her own students. Her unwillingness to back down opened up a path for other women in later years to become pilots.
Sana Mir has earned many laurels for Pakistan as the captain of their national women's cricket team. Though she grew up playing cricket with boys in her neighbourhood, and also led the basketball and swimming teams in her college, her family was shocked when they realised that she would choose sports over engineering. They supported her eventually, knowing fully well that women in sports were not respected in their country and had limited domestic avenues open. Apart from following her passion, she also became an advocate for women's empowerment through sports, and spoke up against body shaming in professional settings.
Seemin Jamali wanted to be a doctor since the age of six. She now serves as the Executive Director and Head of the Emergency Department at the Jinnah Postgraduate Medical Centre in Karachi. She has treated patients with gunshot wounds, victims of terror attacks and bomb blasts putting her own life at risk. Apart from foregoing a lucrative private practice and dedicating herself to public health instead, she has also been addressing gender-based crimes and pushing for better facilities in hospitals that are in a state of disrepair due to corruption and neglect.
Shaikh-Farooqui's book is a visual treat, thanks to the illustrations by Aziza Ahmad, and the design and layout by Sara Nisar. However, it is not a coffee table book with more style, less substance. It documents the patriarchal violence that many of the women featured had to confront. Syeda Ghulam Fatima has been beaten and electrocuted for her activism against brick kiln owners who use bonded labour. Sabeen Mahmud was shot for hosting a panel discussion on human rights violations in Balochistan. Benazir Bhutto, Perween Rehman and Qandeel Baloch were killed for taking on powerful men rattled by their growing influence.
The book keeps its focus on cis-het women. Nergis Mavalvala is the only one who openly identifies as a queer person. To her credit, the author does examine how class, education and access to networks of influence, enabled several of these women to enter spaces dominated by men. Architect Yasmeen Lari, considered an authority on sustainable architecture and community-based initiatives in urban planning, is quoted as saying, "I'm not sure whether I had as much difficulty being Pakistan's first woman architect as might be imagined. If you come from a privileged background, you do not have as much of a problem, because you have a support system." She is referring to her father, a bureaucrat involved with major development projects. Salima Hashmi, Asma Jahangir, Ameena Saiyid are some of the other women in the book who belong to privileged families. While this opened the locks to many doors, it would be unfair to belittle their contributions. They have consistently fought against religious extremism while promoting critical thinking and human rights, thus becoming troublemakers in the eyes of the establishment.
Shaikh-Farooqui has made a commendable effort to celebrate women who have not had these privileges. One such exemplary woman is Mukhtaran Mai, who broke the silence around gangrape in Pakistan by publicly naming her rapists. Though the legal system allowed many of these men to escape without punishment, she used the compensation money received from the government to establish schools, a women's shelter, a clinic, a public library and an ambulance service.
Another example is singer Reshma, who was raised by a poor family in rural Sindh. Though she did not receive formal schooling, she grew up in a nomadic community with a rich culture of performing arts. She contributed to the family income by singing at Sufi shrines. At the age of 12, she was spotted by a radio producer outside one such shrine, and went on to win the hearts of listeners in Pakistan as well as India. which is reflected in a quote of hers which Shaikh-Farooqui uses: "borders do not matter...because an artiste belongs to all. For me, there is no difference between India and Pakistan, they are like my two eyes.
https://www.firstpost.com/living/in-fearless-amneh-shaikh-farooqui-offers-an-illustrated-chronicle-of-pakistans-womens-rights-movement-8194241.html
--------
What Will Peace Talks Bode for Afghan Women?
6 Apr 2020
On 29 February, the Taliban and the U.S. signed an agreement that commits the U.S. to a fourteen-month phased withdrawal of military forces in exchange for Taliban commitments to prevent Afghanistan from being used as a safe harbour for terrorists. The agreement also obligates the Taliban to commence peace negotiations with the Afghan government and other Afghan power brokers. This breakthrough comes after a decade of on-and-off U.S. and other efforts to catalyse a peace process, throughout which many have raised serious concerns about the risk that legitimising the Taliban and returning them to some degree of political power in Afghanistan would subject Afghan women once again to forms of oppression and exclusion that they endured during Taliban rule in the 1990s.
The short answer is yes. The Taliban have views about women's rights and status that are different from those of the Afghan government's current leadership, so any agreement that gives the Taliban a share of power in Kabul will probably result in some degree of degradation in how women's rights are defined and protected. Difficult talks on this issue should be anticipated as part of intra-Afghan negotiations that bring together the warring parties. As with other topics for negotiation, neither side is in a strong enough position in the conflict to dictate its stance on women's rights in a political settlement. It is plausible that a negotiated outcome on issues affecting women would reflect the middle ground between the Taliban and those who will advocate for preserving existing protections or would be vague enough to permit differing interpretations.
The Taliban do not, however, seem to have fully formed positions about how precisely they would approach women's rights if they return to government. On the one hand, Taliban officials have consistently told Crisis Group (and others) that they do not seek a return to the past and would not try to reimpose the rules enforced by their former Ministry for the Propagation of Virtue and the Prevention of Vice. A Taliban official said, "Many negative things within the Taliban definitely need reforming, such as the rigid rules". On the other hand, the Taliban have avoided specifying which of their old rules could be relaxed and which parts of the current legal order they consider un-Islamic by their strict interpretations.
https://reliefweb.int/report/afghanistan/what-will-peace-talks-bode-afghan-women
--------
URL: https://www.newageislam.com/islam-women-feminism/-i-didnt-report-it/d/121512
New Age Islam, Islam Online, Islamic Website, African Muslim News, Arab World News, South Asia News, Indian Muslim News, World Muslim News, Women in Islam, Islamic Feminism, Arab Women, Women In Arab, Islamophobia in America, Muslim Women in West, Islam Women and Feminism