New Age Islam News Bureau
22 June 2022
• Naiyera Ashraf, an Egyptian Woman Slain At University after Rejecting Marriage Proposal
• Girl Forced to Marry Her Cousin, Allegedly Kills Herself in Central Afghanistan
• Despite Hijab Row, Muslim Girls in Karnataka's Dakshina Kannada, Udupi Shine In PUC Exams
• No Place for Burkinis in Grenoble's Public Pools, Rules Top French Court
• Online 'Auction' Of Muslim Women: Mumbai Court Grants Bail to Three Accused Persons
• The Lady of Heaven Protestors Don't Represent British Muslims
• Maryam Azmoun Named Iran's Women's Football Coach
• 'Digital Nation' Conference Discusses Women's Role In Digital Transformation
Compiled by New Age Islam News Bureau
URL: https://newageislam.com/islam-women-feminism/australia-hijabi-senator-fatima-payman/d/127297
--------
Western Australia Hijabi Senator, Fatima Payman: I Want To Normalise Hijab Wearing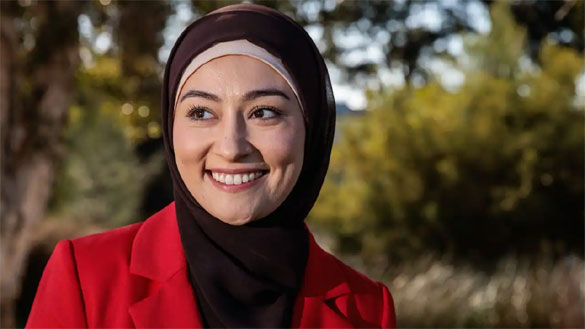 New WA Senator Fatima Payman is an Australian Muslim with cultural roots from Afghanistan. Source: AAP / RICHARD WAINWRIGHT/AAPIMAGE
-----
June 22, 202
When Fatima Payman takes her seat in the Senate in July, she will make history as the first woman to wear a hijab in Australia's parliament.
The 27-year-old Muslim Australian, confirmed as Labor's newest senator from Western Australia on Monday, says she will wear it with pride.
"I want to normalise hijab wearing," Payman tells Guardian Australia.
"I hope to be an inspiration to many other young Australians, that just because you believe in God, or just because you look different, it shouldn't prevent you from being involved in such an important institution.
"You can't be what you can't see, and if that [parliament] is not reflective of the general Australian public then how can you have complete faith that they can hear your voice, and be your voice in power?"
Payman is still pinching herself at being elected, describing her path to becoming an Australian senator as "completely unreal".
She was just five years old when she fled Afghanistan with her family, seeking refuge from the Taliban who had targeted the family because her grandfather was a member of the Afghan parliament.
From Pakistan, her father, Abdul Wakil Payman, left by boat to come to Australia, "seeking a better life for his children".
Three years later, Payman, her mother and her siblings joined him in Perth, where he worked three jobs – as a kitchen hand, a security guard and a taxi driver. Her mother ran a business providing driving lessons.
Payman said her father "would always talk about politics" after dinner, hoping that one day she might return to Afghanistan to be elected to his homeland's parliament.
"He never conceptualised the idea that one day his daughter could be running in the Senate in Australia," she says.
After her father died of leukemia in 2018, Payman became politically active, joining the United Workers Union as an organiser.
"When I joined the union I found that there were resources out there for workers to fight for better wages, pay and conditions that my dad didn't have the privilege of, or the understanding of," she says.
"Thinking of how hard he struggled for us and how much he sacrificed for us, I can't let his sacrifices go in vain and I really do want to advocate for workers like him who are really just trying to make ends meet and make a better life for their families."
Payman makes light of the fact that she will join the Senate at the same time as One Nation senator Pauline Hanson is reelected, who once wore a burqa in the Senate as part of a political stunt calling for a ban on the Muslim dress.
"I would like to say I wish Pauline didn't do it because she has stolen my thunder, I could have been the first one," Payman says. "But that is OK, maybe I'll teach her how I wear my hijab."
While Payman is not bothered by the focus on the history-making moment of her Muslim headscarf, she says that her identity will always be "Australian first", saying she remains amazed at how quickly she adopted her new country after arriving as an eight-year-old.
"Yes, I am the first hijab-wearing woman in parliament, but it was my Labor values that carried me here," she says.
"Before I am Afghan, or a migrant or a Muslim, I am an Australian Labor senator, I do really want to emphasise that. I believe that everyone deserves a fair go in life despite where they came from and what they believe in, their sexual orientation, age or ability."
She says she "has faith" that the new Labor government will do more to improve the treatment of migrants and refugees in Australia and also for those in offshore detention. She also wants to bring a focus to cost-of-living concerns, childcare, climate change and other issues affecting young families.
"I am really excited to get involved, learn as much as I can and start to make a difference, because that is exactly why I put my hand up in the first place," she says.
When the button was finally pushed by the Australian Electoral Commission on Monday, Payman says it was a "very emotional moment".
"My mum was bawling," she says. "She said 'you have fulfilled your dad's dream and I wish he was here to witness that, he would be so happy and proud of you'.
"There was relief but also a massive sense of responsibility. There is a lot of work to be done. A lot of people are looking up to us as a government with hope for an inclusive and diverse government.
"I honestly would do anything to know or see my dad's reaction. I know he would be so proud of me. He would feel that this has been an unreal journey."
… we have a small favour to ask. Millions are turning to the Guardian for open, independent, quality news every day, and readers in 180 countries around the world now support us financially.
We believe everyone deserves access to information that's grounded in science and truth, and analysis rooted in authority and integrity. That's why we made a different choice: to keep our reporting open for all readers, regardless of where they live or what they can afford to pay. This means more people can be better informed, united, and inspired to take meaningful action.
Source: ABNA24
https://en.abna24.com/news//western-australia-newest-labor-senator-i-want-to-normalise-hijab-wearing_1268830.html
--------
Naiyera Ashraf, an Egyptian Woman Slain At University after Rejecting Marriage Proposal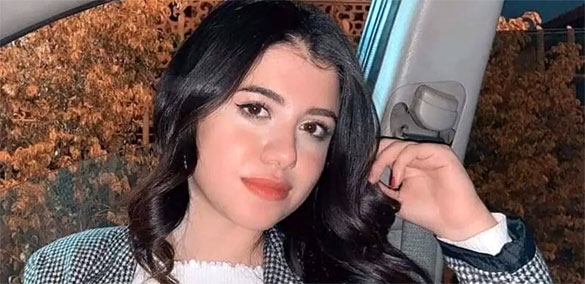 Twenty-one-year-old Egyptian woman Naiyera Ashraf's throat was slit open in front of the entrance of her university in Egypt by her friend after she rejected his marriage proposal on June 20, 2022. (Twitter)
-----
21 June, 2022
Twenty-one-year-old Egyptian woman Naiyera Ashraf's throat was slit open in front of the entrance of her university in Egypt by a man whose marriage proposal she had rejected, according to local media reports.
The heinous crime took place at the gate of Egypt's Mansoura University on Monday, where the victim was violently attacked with a knife.
The man, whose name has not been officially confirmed yet, was arrested, according to the Egyptian Public Prosecution.
People nearby who witnessed the crime handed the suspect to the police, the public prosecution said in a statement.
After examining the victim's body, the prosecution found injuries on her neck and chest, among other areas and took statements from security personnel at the university who confirmed the suspect's identity.
According to a video of the incident that has been circulating on social media, the suspect killed the 21-year-old on a busy street. He was then seen getting beat up and restrained by bystanders.
The prosecution advised the public against circulating footage of the crime any further or speculating about the suspect's motive because it could directly impact the "integrity of the investigation," disturb public order, compromise evidence, and cause harm to the victim's family.
Source: Al Arabiya
https://english.alarabiya.net/News/middle-east/2022/06/21/Egyptian-woman-slain-at-university-after-rejecting-friend-s-marriage-proposal
--------
Girl Forced to Marry Her Cousin, Allegedly Kills Herself in Central Afghanistan
By Saqalain Eqbal
21 Jun 2022
A girl who was forced to marry in Bamyan province in the centre of Afghanistan, has allegedly committed suicide, according to local sources.
The girl is said to have hanged herself after being forced by her family to marry her cousin, in Said Baba village of Saighan district in Bamyan province.
The source claims that the family of the girl who committed suicide is trying to conceal the death of their daughter and the forced marriage.
The Taliban provincial officials have not yet responded to the incident.
The suicide of the girl in central Afghanistan, which is attributed to forced marriage comes at a time when a woman was reported to have shot herself dead following a verbal argument with her sisters.
Earlier this week, a woman had killed herself after a verbal argument with her sisters in the north-western province of Ghor, in Afghanistan.
Girls in Afghanistan are not only denied of the right to education, following the collapse of the government to the Taliban, but are also pressured for forced marriages and child marriages, with the Taliban's restrictive measures especially on women.
Suicides have been on the rise in various provinces of Afghanistan recently.
Suicide in the country is attributed to domestic violence, forced marriages and stress brought on by the country's economic standing which has adversely impacted the financial status of the Afghan people.
Source: Khaama Press
https://www.khaama.com/girl-forced-to-marry-allegedly-kills-herself-in-central-afghanistan-65843/
--------
Despite Hijab Row, Muslim Girls In Karnataka's Dakshina Kannada, Udupi Shine In PUC Exams
By Sanath Prasad
June 21, 2022
The second pre-university (PU) examination in Karnataka was conducted between April and May this year amid the hijab controversy, especially in Dakshina Kannada and Udupi districts. Despite the raging controversy, Muslim girls passed the examinations with flying colours this year, according to teachers from government colleges in these two districts.
In fact, Dakshina Kannada and Udupi also topped other districts in the state when it came to the pass percentage this year by scoring 88.02% and 86.38%, respectively.
Although the education department did not clarify the number of students who did not appear for the exams owing to the hijab issue, girls on the other hand said they felt that being absent for just one examination for the sake of hijab would cost them a whole academic year.
Shekar Rai, principal of Shri Ramachandra PU College in Perne and who has worked as a teacher in Dakshina Kannada district for 15 years, said, "The hijab controversy hardly made any dent in Dakshina Kannada and Udupi districts. The high record of pass percentage in these two districts is a testament to the fact that students distanced themselves from communal conflicts. In our college, we advised girls not to make any statements about the controversy in public which will hamper their preparations for the exam. The students obliged."
He added, "Dakshina Kannada students usually have a strong primary and secondary education compared to other districts that gives them a strong academic foundation and makes it easier for them while pursuing higher studies. Moreover, students here prefer to pursue science, engineering and want to get into the private sector."
Another teacher from a college in Udupi, who did not wish to be named, said, "The girls showed that hijab and education are two different things and have realised which is more important to them. Girls in Udupi too complied with the uniform rules and are now returning to college. However, there are a handful of girls who are still adamant about wearing the hijab in class, but I am sure that over time the girls will realise."
Ayisha Marzina (18), a science student in Dakshina Kannada who scored 90.5% in the II PU examination this year, felt removing the hijab was hardly a problem while appearing for the examination. "Although the hijab controversy was a cause of concern for the community, I did not let the problem reflect on my academic performance. My college did have the uniform rules but I was not ready to miss my exam, which is a rare opportunity, because of the hijab. My teachers were kind enough to allow us to wear the hijab on campus," said Marzina who wants to pursue pharmacy studies.
Ilham from St Aloysius College in Mangalore, who scored 99.5% (597/600) in science and ranked fourth in the state, wants to pursue clinical psychology. Speaking about her preparations for the exam, Ilham said, "I used to study just three hours a day and took one subject at a time. It's because of my teachers that I understood all the concepts in the class and did not worry about it at home. During my free time, I borrowed books from the library and spent a few hours reading them."
Ilham, who will be pursuing clinical psychology in Yenepoya Medical College, adds, "I was initially angry about the hijab ban, but realised I would be moving out of the college in a month's time. Moreover, the hijab controversy did not affect me much because it started at the time of the preparatory exams when we did not have regular classes. I, instead, focused on studies because it was a matter of 10-15 days and I could not afford to throw away the hard work I had done. We were asked to remove the hijab and I complied. My parents also supported me. It was all a matter of three hours without a hijab and it would not really hurt me so much."
Meanwhile, Niyafa Mariyam and Raiza Abubakkar from Puttur, who scored 94.8% and 95% in arts and commerce, respectively, felt the hijab controversy was a "distraction". Raiza, who wants to pursue her major in English, said, "Since I studied at a Muslim institution, I did not have any problem. However, looking at the developments in other colleges, it really hurt me and kept me distracted. It is really difficult to forgo a practice which we have been following for years."
Mariyam, who wants to pursue law and who studied in a Muslim institution, said, "I have been interested in law since Class 10. As an aspiring law student, I felt really disappointed after reading the high court order on hijab. I was really worried if I would be allowed to write the exam with the hijab on, but my college allowed it."
Source: Indian Express
https://indianexpress.com/article/cities/bangalore/adespite-hijab-row-muslim-girls-in-karnatakas-dakshina-kannada-udupi-shine-in-puc-exams-7981785/
--------
No place for burkinis in Grenoble's public pools, rules top French court
June 21, 2022
PARIS: Full-body swimwear including the Burkini should not be worn in public pools in the city of Grenoble, France's top administrative court ruled on Tuesday, upholding an earlier order by a lower court.
"The new rules of procedure for the municipal swimming pools of Grenoble affect (...) the proper functioning of the public service, and undermines the equal treatment of users, so that the neutrality of public service is compromised," the Conseil d'Etat said in a statement.
Body-covering swimwear — which leaves only the face, hands and feet exposed — is often worn by Muslim women who wish to preserve their modesty in accordance with their beliefs.
Grenoble's city council had voted in favor of allowing the use of burkinis on May 16, sparking howls of protest from conservative and far-right politicians.
The city's move was challenged by the government and a lower administrative court suspended the measure. Grenoble responded by taking its legal fight to the Conseil d'Etat.
After the Conseil d'Etat's ruling, Interior Minister Gerald Darmanin said Grenoble's act had been "definitively overruled."
"A victory for our "separatism" law, for secularism and above all for the Republic," Darmanin said.
Nobody at Grenoble's city council was immediately available for comment.
The debate about burkinis has been heated in France since 2016, when a city in the south of France tried to ban them from public beaches. On that occasion, the Conseil d'Etat overturned the ban, saying it infringed fundamental liberties.
There is no nationwide ban in place, but they are prohibited in many public pools across the country.
Far-right party leader Marine Le Pen — who came second after Macron in presidential elections in April and who scored a historic success in Sunday's legislative elections — has said she wants to introduce a law banning burkinis in municipal pools.
Muslim rights organizations in France have said that bans on burkinis restrict fundamental liberties and discriminate against Muslim women.
France, which has the largest Muslim minority in Europe, estimated at 5 million, in 2010 introduced a ban on full-face niqab and burqa veils in public.
Source: Arab News
https://www.arabnews.com/node/2107946/world
--------
Online 'auction' of Muslim women: Mumbai court grants bail to three accused persons
June 22, 2022
A Mumbai sessions court on Tuesday granted bail to three persons accused in a case related to an app that illegally posted photographs of Muslim women as part of an online "auction" aimed at harassing and abusing them, PTI reported.
Additional Sessions Judge AB Sharma granted bail to Neeraj Bishnoi, Aumkareshwar Thakur and Neeraj Singh.
Images of prominent Indian Muslim women had been uploaded on the "Bulli Bai" application as part of an online "auction". On January 1, many of the women who were targeted highlighted the incident on social media.
This was the second such attempt in less than a year. In July last year, an app called "Sulli Deals" had posted hundreds of images of Muslim women and described them as "deals of the day".
"Bulli" and "sulli" are abusive and derogatory ways of referring to Muslim women.
In his bail application filed through advocate Shivam Deshmukh, Bishnoi claimed that he was falsely implicated in the case, reported PTI. Suggesting that his co-accused had already been given bail, Bishnoi sought parity in the case.
On April 12, a Mumbai court had granted bail to three accused in the "Bulli Bai" case – Vishal Jha, Shweta Singh and Mayank Rawat.
The judge had said that Jha, Singh and Rawat played a lesser role as compared to the other two accused persons, who were older and had a "deeper understanding" of the matter.
While granting them bail, the court had also asked their parents or caregivers to arrange for their counselling, including appropriate behaviour on social media. The judge had noted that the three accused persons had examinations and that their future prospects would be hampered if they were to remain in jail.
Meanwhile, the court observed the allegations against Thakur, Neeraj Singh and Bishnoi were serious, adding that that they had deliberately created the app.
In a chargesheet filed in March, the police claimed that Bishnoi had asked a co-accused to send him photos of 100 "famous and non-Bharatiya Janata Party Muslim women" so he could put them up for auction, PTI reported.
Bishnoi was also the first person to have shared the link to the "Bulli Bai" app on his Twitter group, the chargesheet said.
After Tuesday's order, all the accused persons arrested by the Mumbai Police in the case have been granted bail, according to The Quint.
Source: Scroll
https://scroll.in/latest/1026661/online-auction-of-muslim-women-mumbai-court-grants-bail-to-three-accused-persons
--------
The Lady of Heaven protestors don't represent British Muslims
18 June 2022
The protests against the film The Lady of Heaven reminded me of a demonstration I attended as a child. My father had taken me to Hyde Park to stand with thousands of other British Muslims to oppose Salman Rushdie's The Satanic Verses. Ban the book, the cries went up. Some began to burn copies. Others started to chant 'Death to Rushdie'. My father quickly grabbed my hand and turned away. 'We are not a people who burn books or kill authors,' he said later. He never joined a protest again.
Last week, angry young Muslim men surrounded shopping malls and cinemas in Leeds, Bolton, Sheffield, Birmingham and London to demand the banning of The Lady of Heaven. Cineworld, caught off-guard, backed down and accepted the mobs' demands.
The BBC and Sky News, rightly worried about free speech, hosted debates (a trading of insults, really) between leaders of rival factions. More than 130,000 people signed an online petition demanding the film's removal. But there are 3.4 million Muslims in Britain: who speaks for them?
When church clerics get involved in politics, we're told who they are and what denomination they represent. With Islam, they're just seen as 'angry Muslims'. No one seems interested in digging deeper to find out what's really going on – and how representative the activists are.
A direct line can be drawn between the Rushdie protests and those of last week. They originate from one section of the leaders of Britain's Muslim population: the Barelvis. Named after a Muslim poet and scholar, Ahmed Raza Khan Barelvi, they have, historically, been peaceful and moderate. Khan penned some of the most beautiful poetry and songs in Urdu dedicated to Mohammed. But latterly the Barelvis have begun to accuse other Muslim sects – Shiite, Deobandi and Wahhabi – of not loving the Prophet sufficiently.
Eleven years ago, this politicised devotion led to the assassination by a Barelvi of Salman Taseer, the governor of Punjab, for the crime of failing to punish a Christian woman accused of insulting the Prophet. Astonishingly, some mosques in Britain with links to Pakistan also condemned Taseer and praised his assassin. The Braveli movement in Britain is now torn between British laws and the blasphemy laws of the hardliners in Pakistan. Last week's clashes were a victory for the hardliners.
It's vital to understand the different strands of Islam in Britain if we want to defeat the potentially dangerous anti-West ones. Islam is a world religion but Arabs, Turks, Bengalis, Nigerians, Somalis and Algerians are not leading or organising these protests. It's just one sect. It's vital also to understand how most British Muslims see things. Opinion polls show that Muslims are, if anything, more likely than non-Muslims to say they're proud to be British. Such patriotism is an extremely useful way of tempering nascent sectarianism.
Ordinary Muslims have no truck with the activists. They want to live here because they like our laws and our liberties. How do we know? Visit any mosque on a Friday and watch regular Muslims perform their prayers. When the activists then begin with their political messages and appeals for money, congregants quickly leave. More tellingly still, most Muslims don't even attend mosque gatherings.
What I'd like to have seen on the news after The Lady of Heaven protests was the matter being debated by Muslim women. This was a story about the Prophet's daughter Fatima, a patient and prescient pioneer of early Islam but the only people who appeared on television were Shiite and Sunni men. Among Islamist activists, women are treated as second-class citizens, inheriting less, unable to divorce freely or marry non-Muslims. This systemic misogyny needs to be exposed and ended, along with the extreme intolerance now on display. As the Koran says: 'To you, your religion; to me, mine.'
The conflict between Islamist activists and our liberties will not end any time soon. But to win this fight, it would help to recognise what is going on.
Source: Spectator
https://www.spectator.co.uk/article/who-speaks-for-britains-modest-muslims
--------
Maryam Azmoun named Iran's women's football coach
June 21, 2022
The 48-year-old has returned to the Iranian team for the second time. She led the women's national team from 2016 to 2020.
Azmoun replaced Maryam Irandoost who stepped down from her role last week.
Iran prepare to compete at the 2022 CAFA Women's Championship in early July under leadership of Azmoun.
Source: Tehran Times
https://www.tehrantimes.com/news/473908/Maryam-Azmoun-named-Iran-s-women-s-football-coach
--------
'Digital Nation' conference discusses women's role in digital transformation
Al-Masry Al-Youm
June 20, 2022
On Monday, the last day of the "Digital Nation" exhibition and conference, a session entitled "Women are a key driver of digital transformation", discussed the proposals of women in the ICT sector and the opportunities that digital transformation needs for women to work and participate in the development process taking place because of technology solutions and means of communication.
Egypt University of Informatics (EUI) encourages the concept of entrepreneurship and self-employment ideas that depend on constant creativity and innovation, in a number of technological disciplines such as business administration, artificial intelligence, digital marketing and others, Reem Bahgat, EUI President, said.
She stressed that in the various disciplines being studied the concept of entrepreneurship and innovation is the focus.
The Egyptian government generally tends to support self-employed women and entrepreneurs, not only in the technological fields, but in all fields, Bahgat added.
Information Technology Industry Development Agency (ITIDA)-supported programs are being implemented at the level of all governorates in Egypt, Amany Rabie, Executive Vice President of ITIDA said.
After the COVID-19 pandemic, a boom in the spread of these programs spread and the ability to better reach every citizen in their homes was enhanced, which supported the concept of remote study and work, which greatly supported women, Rabie said.
ITIDA implemented the "She is a Pioneer" program, which has benefited more than 600 women.
This program was developed after the coronavirus precautionary measures were imposed and social distancing was mandatory, she added.
ITIDA implemented also the "Our Digital Future" initiative, which supports many success stories for a large number of women across Egypt and is based on distance learning program.
More than 200,000 people have benefited from the "Our Digital Future" initiative, of whom about 35 percent were women, she said.
ITIDA programs take into account justice when providing opportunities to women in Egypt, and therefore the programs implemented by the authority serve women in any governorate, Rabie stated.
IBM is always keen to be a partner of the Egyptian government in all digital transformation programs and technology, Marwa Abbas, General Manager of IBM Egypt, said, adding that she is the first woman to run the company in Egypt, which reflects the company's interest in empowering women being an active element in the society.
She pointed out that all international companies are usually keen to have a specific percentage of women in all work departments, not only in Egypt, but all over in the world.
IBM aims to train 30 million people worldwide before the end of 2030, and there is no doubt that women have a large share of this goal in a manner that serves the sustainable development process, Abbas said.
Victory Link company has a program to train women after graduation at the university to qualify them for the labor market, Engy al-Sabban, CEO of Victory Link, said.
The company launched the "A New One" initiative to tell the success stories of inspiring women and their successful experiences in the labor market and in life in general, with the aim of reaching all young women across Egypt and other Arab countries, Sabban said.
A book is currently being published that includes a large number of women's success stories in Egypt, under the auspices of the Ministry of Solidarity.
The book is scheduled to be published annually and to include ten stories of successful Egyptian women in their fields, Sabban said.
Source: Egypt Independent
https://egyptindependent.com/digital-nation-conference-discusses-womens-role-in-digital-transformation/
--------
URL: https://newageislam.com/islam-women-feminism/australia-hijabi-senator-fatima-payman/d/127297
New Age Islam Islam Online, Islamic Website, African Muslim News, Arab World News, South Asia News, Indian Muslim News, World Muslim News, Women in Islam, Islamic Feminism, Arab Women, Women In Arab, Islamophobia in America, Muslim Women in West, Islam Women and Feminism