New Age Islam News Bureau
04 January 2021
• Australian Women's Rights Activist, Zara Kay, Faces Charges In Tanzania
• Qatar- Women's Beach Basketball Takes Centre Stage At Qatar Olympic Committee Beach Games
• MPA Sumaira Kamal Seeks Ban On Women Visiting Badshahi Mosque In 'Immodest' Dress
• Denied Citizenship for a Decade, 'Stateless' Pak-origin Women in J&K Ask to be Deported
• Iran's Cabinet OKs Bill to Protect Women from Violence That Critics Say Falls Short
Compiled by New Age Islam News Bureau
URL: https://www.newageislam.com/islam-women-feminism/us-congress-passes-malala-yousafzai/d/123975
--------
US Congress Passes 'Malala Yousafzai Scholarship Act' For Pakistani Women To Receive Higher Education
Jan 4, 2021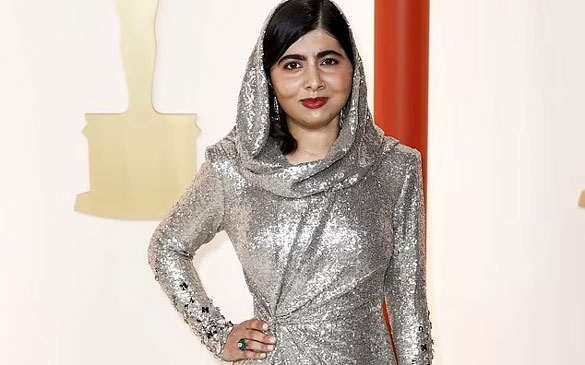 Malala Yousafzai was shot in the head by Pakistani Taliban on her way home from school in 2012.
-----
WASHINGTON: The US Congress has passed the 'Malala Yousafzai Scholarship Act' which will expand the number of scholarships available to Pakistani women to receive higher education under a merit and needs-based programme.
Passed by the House of Representatives in March 2020, the bill was passed by the United States Senate by a voice vote on January 1. The bill now heads to the White House for US President Donald Trump to sign into law.
The bill requires the US Agency for International Development to award at least 50 per cent of scholarships under a Pakistan-based higher education scholarship programme to Pakistani women, from 2020 to 2022, across a range of academic disciplines and in accordance with existing eligibility criteria.
The bill also requires USAID to consult with and leverage investments by the Pakistani private sector and Pakistani diaspora in the United States to improve and expand access to education programmes in Pakistan.
Among other thing, it requires USAID to brief Congress annually on the number of scholarships awarded under the programme, including breakdowns by gender, discipline, and degree type; the percentage of recipients who were involuntarily pushed out of the programme for failure to meet programme requirements; and the percentage of recipients who dropped out of school, including due to retaliation for seeking education.
On October 10, 2014, Malala shared the Nobel Peace Prize with Indian children's rights activist Kailash Satyarthi for her "struggle against the suppression of children and young people and for the right of all children to education".
In October 2012, Malala was shot in the head by Pakistani Taliban on her way home from school. In late 2008, she began making the case for access to education for women and girls despite objections from the Pakistani Taliban.
Since 2010, the USAID has awarded more than 6,000 scholarships for young women to receive higher education in Pakistan. The bill expands this programme.
https://timesofindia.indiatimes.com/world/us/us-congress-passes-malala-yousafzai-scholarship-act-for-pakistani-women/articleshow/80090010.cms
--------
Australian Women's Rights Activist, Zara Kay, Faces Charges In Tanzania
Daniel Hurst
3 Jan 2021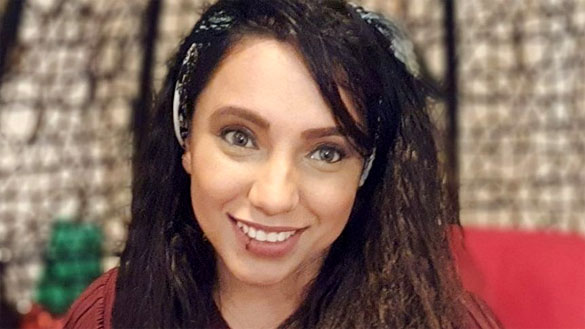 Zara Kay was reportedly held in custody for 32 hours after she went to the police station.(Twitter: @Zarakayk)
------
An Australian ex-Muslim women's rights activist faces "politically motivated" charges in Tanzania, including for a tweet allegedly critical of the country's president, according to her supporters.
The Australian government is providing consular assistance to Zara Kay, 28, the founder of Faithless Hijabi, a group set up two years ago to support women who are ostracised or face violence if they leave or question Islam.
Kay tweeted on 28 December she was "going into the police station because someone reported me in for blasphemy" and a few days later told her supporters she was out on bail but "still quite traumatised from everything".
"Please don't stop fighting for me," she wrote. "They can try shaking me, but they won't break me."
The Australian Department of Foreign Affairs and Trade said on Sunday it was "providing consular assistance to an Australian in Tanzania". But a spokesperson said Dfat would not provide further comment "owing to our privacy obligations".
The case was first reported by the ABC on Sunday.
The International Coalition of Ex-Muslims issued a statement saying Kay had been held in police custody for 32 hours from 28 December "without an initial clear indication of charges" and had her passport confiscated.
It said she would be required to return the police station in Dar es Salaam, the administrative capital, on Tuesday.
According to the statement, the charges relate to three issues, including "a social media post deemed to be critical of the president of Tanzania" over the handling of Covid-19 in the east African country.
The International Coalition of Ex-Muslims said Kay was also accused of not returning her Tanzanian passport after gaining Australian citizenship, but added that "she never returned her Tanzanian passport as she misplaced and never used it after gaining Australian citizenship".
The coalition said the final issue was the use of a mobile sim card registered in a family member's name rather than her own name, under legislation that the group said "has been used to persecute other high-profile cases".
"We believe these charges are politically motivated," the coalition said.
"The International Coalition of Ex-Muslims reiterates its call on the Tanzanian government to immediately drop all the charges against Zara Kay and allow her to leave the country … We also call on the Australian authorities to intervene and get Zara home to safety."
Kay, who was raised a Shia Muslim in Tanzania, told the Australian newspaper in 2019 that she had been forced to wear the hijab from the age of eight but took it off when she moved to Australia to study in her late teens.
She has renounced Islam and campaigns to help people who struggle when they similarly leave the faith. Kay has held speaking events in Australia on the topic: "Losing your religion can be hard, and for some, it can be fatal".
Christians comprise about 61% of Tanzania's population of 59 million people, while Muslims represent about 35%, according to past estimates, and it does not have blasphemy laws. The Australian newspaper reports that Kay faces sedition charges.
It is understood the types of assistance provided by Australian consular staff can include visiting prisons to monitor welfare, checking with local authorities about the Australian's wellbeing, and providing contact details for local lawyers.
But consular staff typically notify Australians in trouble overseas that they cannot provide direct legal advice, intervene in legal cases or get Australians out of prison.
https://www.theguardian.com/australia-news/2021/jan/03/australian-womens-rights-activist-faces-charges-in-tanzania
--------
Qatar- Women's Beach Basketball Takes Centre Stage At Qatar Olympic Committee Beach Games
12/28/2020
The women's beach basketball 3X3 was the major highlights of Day 8 of the ongoing maiden edition of the Qatar Olympic Committee (QOC) Beach Games being held at the Aspire Park in Doha until January 3. Six exciting matches involving eight teams in Group A and B were held in the event. In the first match of the day, the Doha team, comprising some of the national team players, showed their superior class over the Fighters, trouncing those 16-0. Up next was Doha A versus Pro Sport which ended 15-0 in favour of the former.
While the first two games were almost no-contest matches, the third game of the day between Black Mambas and Hustlers, meanwhile, was closely-contested with the Black Mambas narrowly winning by two points (14-12).
Other event results are Qatar B versus Sport Lab (Qatar B won 8-7) and Hustlers against Fighters, which ended 14-7 in Hustlers favour while the last match involving Qatar B and Pro Sport also ended 12-5 with Qatar B triumphing.
In the men's beach football event, Al Ennabi, which walloped Al Wukair 7-0 on Thursday, continued their excellent form at the tournament with a 4-1 defeat of Madinat Khalifa to top Group A. Al Wukair, on the other hand, bounced back from their first-day loss as they post a 5-2 victory over Al Ettihad.
In Group B, Al Shahaniya defeated Al Raheeb 3-2 while Al Doha trounced Al Jasrah 3-0.
Today, the men's beach volleyball and handball events will take centre-stage. Four matches are on the card in the handball Al Nosour will take on Al Fohoud in the first match while Al Edaid versus Al Soqour will come next. The last two games will be between Al Ruwais and Al Khafji, and Al Hazm versus Al Nomour B. In volleyball, the two matches will be between Al Adaam and Nawakhza, and Lusail versus Al Nojoum. Over 500 male and female athletes are participating in the maiden QOC Beach Games, a legacy event of the 2019 ANOC World Beach Games Doha, which is being held over two weeks until January 2, 2021.
https://menafn.com/1101353304/Qatar-Womens-beach-basketball-3X3-takes-centre-stage-at-QOC-Beach-Games
--------
MPA Sumaira Kamal Seeks Ban On Women Visiting Badshahi Mosque In 'Immodest' Dress
January 4, 2021
Pakistan Muslim League-Nawaz (PML-N) MPA Sumaira Kamal has demanded women wearing 'immodest' dress be barred from visiting the Badshahi Mosque.
In the resolution presented to the Punjab Assembly, the MPA stated that many women who visit the mosque or go their for Friday rituals often come wearing inappropriate dresses. She further stated that it is regrettable and disappointing that women go to the mosque in dresses that are not deemed appropriate according to religious norms. Concluding her resolution she demanded an imposition of a strict dress code for women when they visit mosques.
https://nayadaur.tv/2021/01/mpa-seeks-ban-on-women-visiting-badshahi-mosque-in-immodest-dress/
--------
Denied Citizenship for a Decade, 'Stateless' Pak-origin Women in J&K Ask to be Deported
Anees Zargar
04 Jan 2021
Srinagar: A group of Pakistani-origin women who are married to Kashmiris on Monday said the government should charge them as "illegal migrants" and deport them to their native country as they have lost the hope of being granted citizenship rights after spending over a decade in the region.
More than 350 women, many of whom belong to Pakistan administered Kashmir, have been living as 'stateless' citizens of Jammu and Kashmir since the Omar Abdullah-led government of the erstwhile state announced in 2010 a policy to rehabilitate former militants, who had crossed over the Line of Control (LoC) as young men with an intention to train as militants. The youth travelled back with families including children with the hope to be rehabilitate, but that never happened.
Saira Javed, who lives in North Kashmir's Kupwara town with her Kashmiri husband and four children, told NewsClick that her children are being punished by the authorities for her marrying a Kashmiri, which she referred to as a 'mistake.'
"We do not want to live here anymore. I was brought by my husband after he saw hope in the government's rehabilitation policy. He insisted on coming back for his family, friends and relatives but it turned out to be a nightmare," Saira said.
Saira was accompanied by several other women who are living in different parts of the valley and they spoke to the media about their plight in Kashmir. They claimed their lives have been made difficult by administrative sanctions and they do not feel safe there.
Taibah Ajaz, who lives in Pattan, said since the government has not given them the rights of citizens for over a decade after coming to Kashmir, they should be then treated as "illegal immigrants." "Ours is a humanitarian issue and if the government is not willing to accept us, they should then deport us or treat us as per immigration laws," she said.
According to the group, many of such women have died, and at least one of them, Saira Begum committed suicide in 2014. Many of these women have been divorced and at least two widows are working for Saira Javed, who owns a boutique in Kupwara. "There is no life for these sisters here as they have been abandoned by their in-laws. Many more are on the brink of committing suicide, which is why we are requesting the government to intervene," Saira said.
Saira is heart-broken as she could not see her father who died two months back. She has not been able to travel back since she arrived. "I am devastated as I could not see my father for the last time; now I miss everyone back home," she said.
Notably, two of the women—Somiya Sadaf and Shazia Aslam–had recently contested in the District Development Council (DDC) polls from North Kashmir's Drugmulla area of Kupwara and Hajin area of Bandipora respectively. But, as the elections concluded, the results in both of these constituencies were put on hold because of the two candidates' citizenship issue.
https://www.newsclick.in/Denied-Citizenship-Decade-Stateless-Pak-origin-Women-J%26K-Ask-Deported
--------
Iran's Cabinet OKs Bill To Protect Women From Violence That Critics Say Falls Short
January 04, 2021
The Iranian government has passed a bill that criminalizes violence against women, including action or behavior that causes "physical or mental harm" to women.
The bill was passed by the cabinet on January 3, Massoumeh Ebtekar, Iran's vice president for women's and family affairs, announced on Twitter, saying the bill was the result of "hundreds of hours of expertise."
The bill, which has been under review since September 2019, will have to be adopted by parliament to become law.
The New York-based rights group Human Rights Watch (HRW) said in early December that the draft bill falls short of international standards, despite having "a number of positive provisions."
"While the draft law defines violence against women broadly and criminalizes various forms of violence, it does not criminalize some forms of gender-based violence, such as marital rape and child marriage," HRW said in a December 2020 report.
"The draft law also does not tackle a number of discriminatory laws including personal-status laws that lawyers said leave women more vulnerable to domestic violence," the report added.
Media reported that the bill specifies punitive action, including legal punishments, civil redress, and prison sentences for those threatening the physical and mental safety of women.
According to the bill, the judiciary will be tasked with setting up and sponsoring offices that provide support for women who suffer some type of violence or who are susceptible to violence. The bill also requires the establishment of special police units to ensure the safety of women.
An Iran researcher for Human Rights Watch, Tara Sepehrifar, said on Twitter on January 3 that the Iranian parliament "should waste no time in addressing the remaining gaps and pass the draft into law."
The bill follows several cases of violence against women that have caused public outrage, including last May's beheading of 14-year-old Romina Ashrafi by her father, in an apparent "honor killing."
Days after the gruesome killing, Iran passed a law aimed at protecting children from violence.
Iran is one of four countries that have not ratified the United Nations Convention on Elimination of All Forms of Discrimination Against Women (CEDAW).
https://www.rferl.org/a/iran-approves-bill-protect-women-from-violence/31032852.html
--------
URL: https://www.newageislam.com/islam-women-feminism/us-congress-passes-malala-yousafzai/d/123975
New Age Islam, Islam Online, Islamic Website, African Muslim News, Arab World News, South Asia News, Indian Muslim News, World Muslim News, Women in Islam, Islamic Feminism, Arab Women, Women In Arab, Islamophobia in America, Muslim Women in West, Islam Women and Feminism