New Age Islam News Bureau
8 Feb 2019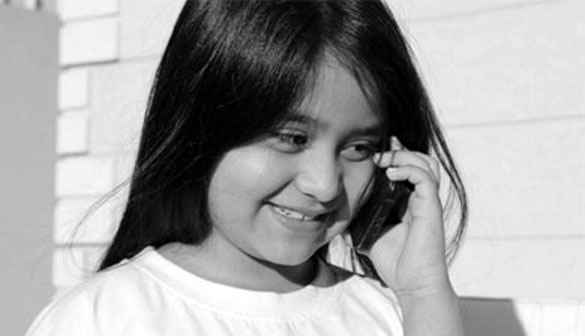 8-year old Valery Sanchez. Meet the Real Girl from Viral Pope Francis Picture in UAE
(Abhishek Sengupta/KT)
-----
• On Zero Tolerance for FGM Day, Some Still Support Female Circumcision
• Meet the Real Girl from Viral Pope Francis Picture in UAE
• When Arab Women Are Ministers They Make Headlines
• Female Golfers Should Avoid Any Further Saudi Sports Washing
• FIFA Urged to Step in over Sexual Abuse Claims in Afghan Women's Football Team
• Teachers and Educators in Isfahan and Qazvin Hold Massive Protests
• Activists Call For Regulation to Allow Women in Shelters to Vote
• Suspects' 'Virginity' Defense Stirs Public Outrage In Case on Turkish Woman's Death
Compiled by New Age Islam News Bureau
URL: https://www.newageislam.com/islam-women-feminism/un-praises-uae-arab-women/d/117691
--------
UN Praises UAE for Arab Women Peacekeeper Training
February 07, 2019
DUBAI: Jean-Pierre Lacroix, United Nations Under-Secretary-General for Peacekeeping Operations, has praised the launching of a military and peacekeeping program for Arab women in the United Arab Emirates.
Lacroix hailed the program as a step toward achieving "gender parity."
"More good news concerning our call for more women in @UNPeacekeeping from the United Arab Emirates," he said on Twitter. "Gender parity is achievable with sustained effort by all partners."
The military and peacekeeping program for Arab women was launched this week at the Khawla bint Al Azwar Military School in Abu Dhabi.
The step is aimed at achieving gender balance in the UAE and promotes women's representation in all work avenues, state news agency WAM reported.
Sheikha Fatima bint Mubarak, wife of the late UAE's founder, said the UAE's collaboration with UN Women to host the Arab women military and peacekeeping capacity-building training program is "a testament to the great confidence in the country's leadership."
Sheikha Fatima, who is also the Chairwoman of the General Women's Union, GWU, highlighted the UAE's support to women's participation in maintaining peace and security in the Arab region.
The UAE signed a Memorandum of Understanding with UN Women on 28 Sept. 2018, to develop the capabilities of Arab women in military and peacekeeping operations.
http://www.arabnews.com/node/1448781/middle-east
--------
On Zero Tolerance for FGM Day, Some Still Support Female Circumcision
February 7th, 2019
While the world is commemorating the International Day of Zero Tolerance for Female Genital Mutilation (FGM) that is widely condemned, there seems to be some voices that support it!
Massive debates have been sparked on Twitter on hashtags #ZeroTolerance4FGM, #EndFGM and #لا_لختان_البنات [No for FGM].
Worldwide organizations reported that at least 200 million girls and women alive today have had their genitals mutilated. Meanwhile, the International Day of Zero Tolerance for FGM was the chance to reaffirm the commitment and support to activists who are trying to legally ban FGM acts around the world.
The violation of the human rights and particularly women and girls rights is being carried out on large-scale around the world; including large parts of Africa, Asia. Meanwhile, it is still carried out in UK and US but with fewer numbers than those in other parts of the world.
Translation: "This [FGM] is not related to Islam, either it is a tradition from the pre-Islamic and the Pharaonic eras. But I am amazed by the number of Egyptian women who used to brag about doing it and still having no problem with doing it to their daughters."
The act, that is referred to as "female circumcision", is mostly carried out on girls between infancy and 15 years old. With much pain and bleeding endured during the circumcision operation, it also put girls in lifelong health problems that might cause infections, complications in childbirth and increased risk of newborn deaths.
Many international efforts have been carried out to eliminate the FGM act. One of them is the International Day of Zero Tolerance for FGM, in which advocacy groups concentrate on raising awareness on dangers of this act and the violation of the rights of woman and girls who are being circumcised by force without being offered the choice.
While causes of the FGM are a result of cultural and social factors mixed with some religious interpretations within communities that have been proven wrong by time, some can still justify the act and give grounds for it.
On Twitter, debates were sparked by the Zero Tolerance For FGM Day.
Translation: "While we are all almost sure that we live in 2019, there are some people on Twitter who still live in 76 B.C. More than 30 tweets I saw today that still support FGM. Similar number of tweets I saw also for people attacking Loujain Hathloul brother for defending her instead of "lecturing" her. Funny!"
Many agreed on the fact that the act is a result of cultural beliefs on controlling girls and women lives even by their sexuality.
Meanwhile, some also argued that FGM might not be dangerous for all girls, yet depends on the case.
In Egypt, where the largest number of girls are being circumcised in the Middle East, Dar al-Iftaa Al-Missriyyah, the general Iftaa department, announced the prohibition of FGM.
While many believed FGM is a way to "preserve the girls' chastity".
Translation: "Circumcision is to protect girls' chastity."
https://www.albawaba.com/loop/zero-tolerance-fgm-day-some-still-support-female-circumcision-1249562
--------
Meet the Real Girl from Viral Pope Francis Picture in UAE
February 8, 2019
Remember the powerful image of the courageous young girl who broke through the crowd and ran towards Pope Francis at the historic Papal mass in Abu Dhabi? Her name is not Gabriela. The picture is that of 8-year-old Valery Sanchez.
Contrary to several media reports that followed when the image went viral this week, the brave Colombian girl has in fact been living in the UAE for more than two years. She is the daughter of Andres Sanchez Rios, a prisoner at the Al Aweer Central Jail. Her friend, 6-year-old Gabriela Atehortua - the girl mistakenly identified in the viral picture - made the dash towards the Pope with her.
Like Valery, she was blessed by His Holiness, who, during the Papal mass, ordered security to stop the popemobile so he could greet the girls. And like Valery, her father Jason Atehortua is an inmate in Dubai too.
The duo's spur-of-the-moment dart towards the Pope was a desperate plea to beg for their fathers' forgiveness. And their hope is that they'll be reunited with them one day.
"We tried to reach out to the Pope because in some of the countries he visits, an amnesty for the release of non-violent prisoners sometimes happens. We saw it as our only hope," Andrea Sanchez and Jessica Atehortua (mothers of the girls) told Khaleej Times in a full interview at their home in Dubai.
Now, they are hoping to get another letter, which has been translated into Arabic, to His Highness Sheikh Mohammed bin Rashid Al Maktoum, Vice-President and Prime Minister of the UAE and Ruler of Dubai.
"We have written to him, telling of our story. He is kind. We hope he will receive it."
Run for the pope
In the heartwarming encounter caught on camera on Tuesday, Valerie and Gabriela slipped underneath the security fencing, which separated the crowd from the Pope. Against the backdrop of cheers from onlookers within Zayed Sports Stadium, they made a beeline for his moving car; both girls in tears.
While the emotional dash was not planned, they did enter the stadium with the hopes of getting two pieces of paper to the Pope: the first, an image hand-drawn by the girls depicting each of them walking hand-in-hand with their fathers under the Colombian, Argentinian and UAE flags.
The second, a letter penned by the girls and their mothers back in December. It said "we are three women, with two little girls" and spoke of their fathers sorrow for their crime, saying they have "learned their lesson and have deep regrets".
In documents shared with Khaleej Times, it showed both men were arrested in July 2015 for house robbery. They were subsequently sentenced to 13 years in prison in February 2016.
"This country is beautiful but we are suffering here without our husbands. They deeply regret what they have done, they are asking for forgiveness. They want to apologise to their complainants too. For us, we just want our daughters to be reunited with their fathers for good."
Due to financial issues, Valery is studying in Dubai but Gabriela is not in school. However, the fivesome, along with Andres' mother, do not want to leave the UAE for Colombia.
"If we do, the girls will be far from their fathers. That will bring them great pain so we are torn between staying and going," they said.
Following their encounter with the Pope on Tuesday, the mothers said both children are praying it won't be long until they can travel home to Colombia, each with their father in tow.
"The kids are thinking a release will happen soon. They're not sleeping, only talking about the moment they will see their fathers again," Andrea said.
kelly@khaleejtimes.com
Timeline: How the viral moment unfolded
January 18 - Applied online via www.uaepapalvisit.org for tickets to the Papal mass.
February 3 - Registration confirmed and physical tickets received.
February 4
5pm - Set off from home in Dubai. Took metro to Noor Bank station and walked 45-minutes to bus stop to catch bus to Abu Dhabi.
8pm - Arrived in Abu Dhabi outside Zayed Sports Stadium. Took cardboard boxes to sit on.
February 5
2.30am - Got access to outer stadium. Doors were due to open at 5.30am but they were let in early.
5.30am - Checked ticket number for seats: Entrance 26, Section 26, Row M, Seats 35-39. Realised they were seated up high, far away from the main altar and no way near where Pope would be passing by the crowd.
5.30am-7.30am - Launched plan to get better access to seats. Walked around the outside of the stadium to see if they could get closer to the area where the Pope would be passing by. Security checked tickets several times and rejected them, pointing them in direction of original seating area in Entrance 26. Looked around for others ways in but could not find any.
7.45am - Spotted a small door near a nearby entrance. Started speaking to a Spanish lady seated in the area. They explained that Gabriela and Valery wanted to hand a letter to the Pope. Lady offered to take letter and try and hand it to him during drive around stadium. Andrea and Jessica refused.
7.50am - They noticed people coming from toilet area with children and returning back to stadium floor seats without tickets being checked. They followed, each holding Gabriela and Valery's hand. They got through.
8am - Got to seating area positioned in front of stadium and stood at the back row, sitting down in someone's seat every time they left to go to the toilet. They didn't want to be spotted standing the whole time, so changed seat positions three times.
9am - Spotted one woman sitting in the back row with empty seats by her. The lady saw the children and ushered the women and girls to sit down.
10.15am - Pope Francis arrives in car. Jessica and Andrea plan to lift the young girls up on their shoulders and extend them out to His Holiness so they can hand him letter. Gabriela and Valery slip from their hands, move under the fencing and dash towards the Pope. He orders car to stop and security lift the girls up towards him where he blesses them.
Noon onwards - Picture of Valery crying with joy as Pope blesses her (taken by Vatican photographer) goes viral.
We've seen Valery before
Kelly Clarke and Oscar Yanez
It was only last year that another image of Valery made the news headlines in the UAE. Only that time, the picture didn't go viral.
In a Khaleej Times report on November 2, 2018 ('Prisoner gets heartwarming surprise from Dubai cops'), Valery's father was granted a surprise visit by prison authorities on the occasion of his daughter's 8th birthday. The gesture came on the occasion of UAE's Flag Day.
At that time, Lieutenant Colonel Jamila Al Za'abi, head of the activities committee at the prison intimated that Andres, a recent convert to Islam along with Jason, was a model citizen at the facility; one who follows all rules.
As converts, the men now go by their Muslim names, Idris and Saud. Each has had five years reduced from their sentence following their conversion to Islam.
"That was the first time Valery hugged her father in three years since his arrest. It was a moment she still talks about. We thank the UAE authorities for that chance for her to meet with him again. We hope the next time will be a permanent reunion."
Though the two families are granted multiple visits per week to the prison, on Sundays and Wednesdays, they find it difficult to travel there due to a lack of transport and finances.
In an emotional plea by Andres's mother, Marie, she said she prays one day soon her son will be free.
"They are good men. They made a mistake. They are sorry. Never did we think they would get a sentence like 13 years. They are being treated well in prison, but we want them to come home. They have wives, children to love and take care of. He is my only son and I want him back."
kelly@khaleejtimes.com
Excerpts from the family's pardon request letter to Sheikh Mohammed:
"We humbly allow ourselves to appear before His Highness in order to ask for forgiveness and remission of punishment for my only son, father and husband, the citizen, Fabio Andrés Sánchez Ríos".
"Your Highness, we are a humble family, hardworking with good moral customs and respect for God and all our peers. it is on that basis we try to educate our children, although sometimes they go out and break the laws of God and of the men".
"As a mother, I cannot deny the pain that I have endured over these years, seeing my only son in prison, not able to help his parents, support his wife, or educate and raise his only daughter who dreams of seeing her dad free, with an honest and normal activity."
"My son Fabio Andrés accepts his guilt with repentance. he gives his apologies to God every day. he is a good man, he has learned the lesson. My son is a young man who made an error".
"He has dedicated these days in seclusion to study the Qur'an and convert to Islam. He can contribute to society as a new man in the faith, he can support his family with honest work as specified in the Holy Quran".
"I pray to you Your Highness for clemency and forgiveness of the sentence for my son Fabio Andrés Sánchez Ríos. please accept his repentance."
"Please help me to fulfill the dream of a sick father who waits for his son to return, please allow me to take my son back home to Colombia.we are believers in your kindness and benevolence".
https://www.khaleejtimes.com/nation/dubai/photos-meet-the-colombian-girl-who-ran-to-pope-francis-in-uae--
--------
When Arab Women Are Ministers They Make Headlines
February 07, 2019
By Habib Toumi
Manama: They are both women ministers. One is from Algeria and the other is from Lebanon. This week, both made headlines. For vastly different reasons.
In Algiers, Nouria Benghabrit the education minister who is no stranger to polemics, has once again waded into a controversy after she supported a decision by the principal of an Algerian school in France to ban a student from performing prayers.
"Prayers should be performed at home and not in school," Benghabrit who was appointed in 2014 said in comments on the incident in Paris.
"The student went out to the open school yard on the neighborhood to pray in an ostensible act. The school principal did her job. When students go to schools, it is for education and learning. Prayers are performed at home, and role of schools is to provide teaching and learning," said Benghabrit, a sociologist and researcher by formation, said.
Her comments about banning prayers at schools sparked outrage and angry reactions as well as appreciation and happy cheers from supporters.
Religious scholars said they were shocked by the reports questioning the core components of the Algerian nation.
"There are red lines that should never be crossed and nobody has the right to get near them," they said.
The minister of religious affairs refused to comment, saying there was nothing from the education ministry that barred students from praying on school grounds.
"I cannot comment on reports by the media due to my respect for them and in order to ensure the objectivity required in such instances," Mohammad Isa was quoted as saying. "There is no text that bars students from performing prayers at schools, and it is unfortunate that the deep beliefs of Algerians are coming under a ferocious and malicious attack."
Several social media users reacted to the minister's comments by posting pictures of students performing prayers at schools, insisting that prayers were in the core of their lives.
Some users accused the minister of catering to the whims of parties obsessed with Islamophobia and stressed that prayers were a right guaranteed by the constitution.
However, some users applauded her and said that she was on the right track in reforming education in the North African country.
"Our deep gratitude to the education minister for banning prayers in Algerian schools," an account, Rotary Algeria, posted.
Since her appointment, Benghabrit has had to face controversial issues.
In 2014, she caused a stir in Algeria when she suggested teaching the local dialect in schools and replacing gradually the classical Arabic. Following huge resistance, she shelved her proposal.
In 2016, a book for students in the first grade of the middle school place Israel on the map of Palestine. The issue caused uproar in a country known for its unconditional support for Palestine and the ministry withdrew the book, explaining that it was a misprint.
In 2017, Benghabrit called for deleting "In the name of God, the Most Compassionate, the Most merciful" from all school books, save those of religious education. The decision was portrayed as an attack on the religion of the country.
In September 2018, Benghabrit banned all female teachers from wearing the niqab, the face veil, saying that it was unacceptable in classrooms and students had to see the face of their teachers and know who they were.
In Beirut
In Beirut, Raya Al Hassan, the first Arab woman to head an interior ministry, made a remarkable entry by telling everyone, especially relatives and friends, to avoid embarrassment if they attempt to curry any favour with her because she would not tolerate it.
She made headlines this week with her toughness, and punctuality at the ministry. During the day she would be seen roaming the ministry and checking on employees, something very rare to be seen in a highly corrupted country.
One joke was circulating around "No one has the guts to go for a cigarette break at the ministry now, scared that Al Hassan will be doing her rounds."
In her handover ceromony she vowed to crackdown on family bullying and violence.
"I have begun work on an action plan based on my concerns as a citizen and responsible, which are the concerns of every Lebanese citizen," she told the media at the handover ceremony.
Al Hassan added she would be tougher in punishing and prosecuting crimes, especially those related to family bullying and violence.
"I would like to ask every woman who is abused to remember that every outpost in each village has a duty to protect her and I will be strict with the security forces in this matter," she said.
Another issue she showed toughness on is owning arms anf firing ammunition in celebrations.
"I would like you to hear my words well. I will be very strict, and I do say very strict, with the issue of firing bullets and weapons. This matter needs great cooperation from the cabinet, specifically from the defence ministry, and from the political parties and forces."
The minister added that she wanted everyone, those who are close to her and the others, to forget about favours and special treatments.
"Do not embarrass me and do not embarrass yourselves with requests under Clientelism that has become a tradition among many people in the country," she said.
https://gulfnews.com/world/mena/when-arab-women-are-ministers-they-make-headlines-1.1549540396512
--------
Female Golfers Should Avoid Any Further Saudi Sports Washing
Anya Alvarez
Feb 8, 2019
Saudi Arabia, a country that recently took the radical step of allowing women to drive, is now a stop on the European Tour. Surprisingly, given that until recently women weren't even allowed to watch sporting events in Saudi Arabia, there is even talk of a women's tournament being held in the kingdom. (Insert your joke about the country finally welcoming female drivers here.)
"The old story of Saudi Arabia that it's segregated is no longer applicable," Majed Al-Sorour, chief executive of the Saudi Golf Federation, said last week.
Would I have wanted to play there during my days on the professional tour? The answer is almost certainly "no" and I am sure many of my fellow female professionals would have felt the same. How comfortable would we be in a country where women and girls aren't allowed to swim in public, play sports in public schools or have prolonged interaction with men they aren't related to?
And can you imagine what the reaction would be to a female golfer had she destroyed greens in anger in the same manner that Sergio Garcia did? By all accounts, it's safe to assume she would have been treated differently, seeing as wearing a mini-skirt can get you arrested and speaking up can end in torture.
And, of course, any gay players would be competing in a country where homosexual acts are punishable by death. That's before we get into the other red flags, such as the death of Jamal Khashoggi, the Saudi Arabian journalist killed in the Saudi consulate in Istanbul in October, and the country's involvement in the civil war in Yemen.
The inaugural men's tournament, funded by the Saudi government to help promote the country, teed off last week, and few of the professionals seemed bothered. Paul Casey stayed away, to his credit, as did Tiger Woods, although he spent his time golfing with Donald Trump, which is almost as dubious.
Journalists voiced their disapproval and the European Tour was forced to defend its decision to hold a tournament in the nation, arguing that the Middle East is one of the few regions that has the climate needed to play during the Northern Hemisphere winter.
But the golfers who agreed to play after receiving a hefty appearance fee? Well, according to them, golfers gotta golf. World No 1 Justin Rose said: "I'm not a politician, I'm a golfer," while Dustin Johnson, known for his intellect and depth added: "I'm going over there to play a sport I'm paid to play. It's my job to play golf." And, presumably, to help sportswash a country where journalists end up dismembered in consulates.
Other golfers who made the trip included Garcia, Patrick Reed, Bryson DeChambeau, Lee Westwood, Ian Poulter and Henrik Stenson. They are all multimillionaires, meaning there were no pressing financial reasons for them to play in the tournament. One could argue that there are ranking points at stake. However, there are plenty of other tournaments they could play that would undoubtedly make up any shortfall.
Nothing justifies holding or playing an event in Saudi Arabia, no matter how much financial trouble the European Tour is in, or whatever duty or these golfers felt they had to "play golf", as Johnson put it.
As for the networks that aired the tournament, they are just as culpable, along with publications that covered the event extensively. It deserved zero meaningful coverage, expect to highlight how problematic it is to normalise a country where women's rights activists are beaten and tortured.
The only type of coverage an event like this should receive is to call out every single person who played in it, every corporation that sponsored it, and the European Tour for bowing to the Saudi government in the same manner the US government did after the death of Khashoggi.
This European Tour's dalliance with Saudi Arabia only highlights how far the sport has to go to stand for something more than the accumulation of cash. Instead, they abandoned one of the principles of golf: the importance of personal accountability.
https://www.irishtimes.com/sport/golf/female-golfers-should-avoid-any-further-saudi-sportswashing-1.3785664
--------
FIFA Urged to Step in over Sexual Abuse Claims in Afghan Women's Football Team
February 8, 2019
LONDON: Afghan officials cannot be relied on to properly investigate reports of sexual abuse of members of the national women's football team, their head coach said on Thursday, as she urged governing body FIFA to bring in new measures to protect victims. Former US international Kelly Lindsey spoke out after a panel laid out a series of recommendations aimed at protecting victims and cracking down on those found to have committed wrongdoing in the wake of the scandal.
"The women who raised their voices have taken an immense amount of pressure on their shoulders because it is life or death for them and their families.
"I think FIFA really needs to stand up here – they are the governing body of football and if they allow this to happen in their culture then it's easy for it to be pushed under the rug," she told the Thomson Reuters Foundation in a telephone interview from Hong Kong.
Afghan President Ashraf Ghani ordered an investigation in December after allegations that some players had been molested by officials from the country's football federation.
The Afghan Football Federation called the accusations "groundless" and said it would cooperate with any investigation.
Its head and five other officials have been suspended.
A FIFA spokesman said the world football federation had "zero tolerance" for human rights violations and was already involved in addressing the Afghan abuse allegations.
This included measures to investigate the reports and to protect those who had spoken out, he said.
A panel led by former FIFA vice president Prince Ali Bin Al-Hussein of Jordan in London on Tuesday urged Afghan officials to fully investigate all claims of criminal wrongdoing and offer protection for players and whistleblowers.
"The culture in football needs urgent reform," said Prince Ali in a statement.
Panel members said new contracts that bar Afghan women's team members from speaking about the team and enforce wearing the hijab should be scrapped.
FIFA, the world football federation, was also urged to take action to prevent future abuse including establishing clear whistleblowing processes within the sport, and founding a fully independent body to investigate player sexual assault cases.
Member organisations found to be non-compliant should suffer sanctions such as financial penalties, suspension and expulsion, they added.
"It's important this is looked at seriously and taken care of, because Afghanistan, in my opinion, is not the only place this is happening," Lindsey said.
Afghanistan ranks as one of the most dangerous countries for women, and allegations of sexual contact outside marriage can have deadly consequences.
Married victims of sexual harassment are often extremely reluctant to come forward for fear that they will be accused of adultery.
https://www.freemalaysiatoday.com/category/world/2019/02/08/fifa-urged-to-step-in-over-sexual-abuse-claims-in-afghan-womens-football-team/
--------
Teachers and Educators in Isfahan and Qazvin Hold Massive Protests
On Feb 7, 2019
Teachers and educators held a massive protest rally in Isfahan and Qazvin on Thursday, February 7, 2019. Hundreds of people from different sectors actively participated in this series of protests.
In Isfahan, teachers and educators protested against the regime's policies, including the drying up of Zayanderud water. In this gathering, women played an active and significant role. Other strata of the people joined the massive protest rally to demand that the Zayanderud water to be allowed to permanently flow into the river.
Teachers and educators, and women, in particular, had a very active presence in this gathering. The protesters chanted, "A nation has never seen such injustice", and "Teachers would rather die than face dishonor".
Security forces attacked the peaceful rally with tear gas and pepper spray to disperse the crowds. The protesters chanted "Don't be afraid, we're all together" and "We are teachers not criminals" in return.
On the same day, a group of teachers and educators in the Esfarvarin district of Qazvin Province gathered in front of the governorate building and protested against the false promises of the housing cooperative and the lack of accountability of the judiciary after twelve years.
On Thursday, February 7, 2019, a group of defrauded clients cheated by Padideh Shandiz in Mashhad held a protest gathering in front of the office building of Ahmad Alamolhoda, Friday Prayer leader in Mashhad, in protest of non-fulfillment of their claims and the loss of their assets.
The Padideh Shandiz is an Iranian private joint-stock holding company affiliated with the IRGC, which lured investors by promising huge returns on their shares but has plundered their assets and has not redeemed the duped investors.
On Tuesday, February 5, 2019, a group of plundered clients of the Sekkey (coin) Talay-e Samen also gathered outside the General Prosecutor's Office in Tehran and protested against the loss and plunder of their assets.
https://women.ncr-iran.org/2019/02/07/teachers-isfahan-qazvin-protests/
--------
Activists Call For Regulation to Allow Women in Shelters to Vote
February 07 2019
Women's rights organizations have been calling on the Turkish government to undertake a legal regulation for women residing in shelters to be able to vote without their identities being revealed.
Thousands of women who are victims of domestic violence seek refuge in shelters in fear of being found by their abusers. This has led the authorities to hide their information from the address-based registration system. But although this makes it harder for their abusers to find them, the women are deprived of their basic right to cast their votes as the election law requires that a citizen notify their address to a civil registry office to be qualified as an eligible voter.
The issue had come to the fore before the March 30, 2014 local elections. The main opposition Republican People's Party (CHP) had submitted a legislative proposal to tackle this issue to parliament, but the then-Family Minister Fatma Şahin had said "since their [women in shelters] registration in the voting system would mean their places being exposed, we unfortunately cannot register them to any polling station."
Women's rights activists have called attention to this again ahead of the upcoming March 30 elections. Officials from women's rights organizations are of the opinion that the Family Ministry and the Supreme Election Board (YSK) can undertake legal regulations without the women's places being revealed.
"There is a ruling that the women whose identities have been hidden [in the system] can vote in the province where the relevant decision [of identity protection] has been undertaken. But this causes [some] women to go back to the place where the violence happened, whereas those who give up and do not vote are deprived of their citizenship right," said the head of the Turkish Women's Organization Federation, Canan Güllü.
"The deprivation of citizenship right while fighting for the right to live causes the person to think 'the state ignores me, just like the perpetrator of violence,'" Güllü was quoted as saying by the online news portal Duvar.
"The problem is that the rights of women who have been exposed to violence, whose right to live safely has been violated, are violated for a second time," said Gülsüm Kav, the founding member of the We Will Stop Femicides Platform.
"Women's shelters are not considered by the YSK as a 'ballot box region,' and the state explains this based on security reasons over address disclosure. But this problem, which has been brought to the agenda very rightfully, can of course be tackled without putting women in danger," Kav was quoted as saying by Duvar.
"The solution is very simple and that step is not being taken. The address of the shelters where women are staying need not to be given; it is possible that since each of these shelters are run by a specific state institution [the Family Ministry], it is possible that these women are shown in the [voting] registry system through the address of that institution. What needs to be done, just like in other countries, is that the relevant institutions take an action and do their jobs," Kav said.
The president of KADER, a women's organization which advocates equal representation of women and men in all fields of life, urged the government "not to forget that women in shelters are also voters."
"According to data from Mor Çatı, there are 144 women's shelters in Turkey. We find it against the principle of equality and justice that thousands of women staying in these shelters are deprived from their most basic rights," said Nuray Karaoğlu.
Mor Çatı is one of Turkey's oldest charities working to protect women from abusive husbands, partners and male relatives.
"We think that the obstacle in front of the women [in shelters] using their voting rights can be easily lifted with the will of decision-makers," she also reportedly said.
http://www.hurriyetdailynews.com/activists-call-for-regulation-to-allow-women-in-shelters-to-vote-141072
--------
Suspects' 'Virginity' Defense Stirs Public Outrage In Case on Turkish Woman's Death
February 07 2019
The attorneys of two suspects who were charged with raping and killing a young female co-worker in the Turkish capital have sparked national outrage with their defense speech before a court in which they said the victim was not a virgin.
Two male business partners, Çağatay Aksu and Berk Akand (below), had been indicted by a prosecutor for sexually assaulting and then murdering 23-year-old university student Şule Çet by throwing her out of the window of a tower in Ankara in the early hours of May 29, 2018.
Suspects' 'virginity' defense stirs public outrage in case on Turkish woman's death
The suspects, who appeared before the judge in the first trial at the 31st Heavy Penal Court in Ankara on Feb. 6, said they were innocent. Aksu claimed that Çet, who was working as his assistant, jumped out of the window from the building's 20th story although he tried to stop her after they listened to music and drank alcohol in the office late at night. The other suspect, Akand, said he was intoxicated and could not remember what exactly happened that night.
Amid often conflicting statements, the two suspects also failed to explain clearly why they completely cleaned the office after Çet jumped (below). No fingerprints were found on the window glass or the cups they used to drink alcohol, but Akand's DNA was found inside two of Çet's finger nails. Two private expert reports had also showed that there was a mark of a human bite on Çet's hip together with a broken bone near her throat.
Suspects' 'virginity' defense stirs public outrage in case on Turkish woman's death
While Aksu denied that he had a relationship with the woman, evidence in the file shows that Çet had sent a cellphone message soon before her death, telling a friend that the man "is not letting me leave the office as he is in love with me."
Aksu's attorney, on the other hand, reprimanded the victim's lawyers for "asking questions like a detective."
"The prosecution has so many gaps in the indictment and it is ridiculous," the attorney said, stressing that the victim was "not a virgin and no bruise or ruptures were found in her anal zone."
The defence attorney was bashed over this defense on social media, as some local media outlets described it on Feb. 7 as "scandalous."
The court adjourned the hearing to May 15, ruling for the continuation of the suspects' arrest.
Suspects' 'virginity' defense stirs public outrage in case on Turkish woman's death
Many activists see the trial over Çet's death as a test of the Turkish judiciary's view on women's rights and freedoms in a country where 440 women were killed by their abusive husbands, boyfriends or male relatives only in 2018.
Several women's associations participated in the first hearing, carrying placards that read "We demand real justice, not justice only for men."
"Şule Çet was a student who had to work to earn a living. Her death was masked as a suicide so that her killers would be acquitted. We continue to shout out that it was a murder. Our presence here is an accomplishment for the women's struggle in Turkey," the members of the Ankara Women's Platform said in front of the courthouse before the first hearing.
http://www.hurriyetdailynews.com/suspects-virginity-defense-stirs-public-outrage-in-case-on-turkish-womans-death-141069
--------
URL: https://www.newageislam.com/islam-women-feminism/un-praises-uae-arab-women/d/117691
New Age Islam, Islam Online, Islamic Website, African Muslim News, Arab World News, South Asia News, Indian Muslim News, World Muslim News, Women in Islam, Islamic Feminism, Arab Women, Women In Arab, Islamophobia in America, Muslim Women in West, Islam Women and Feminism