New Age Islam News Bureau
4 Nov 2015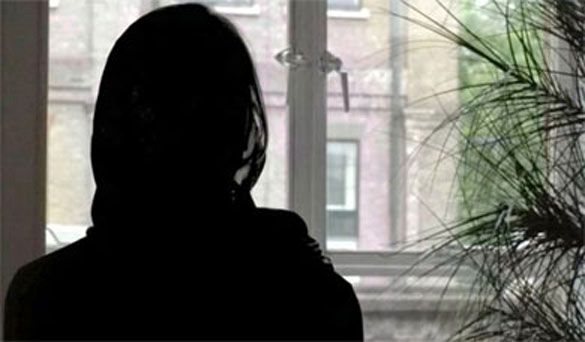 Hijab: Police say the attack was racially motivated, Police were called following the Islamophobic assault on a woman in her 40s by two young women
---------
• UK Woman Punched In Head and Kicked Off Bus in Vile Anti-Muslim Hate Attack by Two Women
• 'Secret Wife' Of Late Saudi King Wins 15 Million Pound Payout
• Hala Juffali Appointed Saint Lucia's Honorary Consul in Saudi Arabia
• Ramzan's Mother Meets Indian High Commissioner to Pakistan
• Riyadh Orphans Face Lack of Social Services
• Lankan Woman Caught For Brewing Liquor in Riyadh
• Five Muslim Women Corporators Elected To Kolhapur Municipal Body
Compiled By New Age Islam News Bureau
URL: https://www.newageislam.com/islam,-women-and-feminism/new-age-islam-news-bureau/uk-woman-punched-in-head-and-kicked-off-bus-in-vile-anti-muslim-hate-attack-by-two-women/d/105161
-----
UK Woman Punched In Head and Kicked Off Bus in Vile Anti-Muslim Hate Attack by Two Women
3 NOV 2015
A Muslim woman was punched in the head then kicked off a bus in a sickening racist attack.
Police were called following the Islamophobic assault by two women in south London.
Witnesses heard the female yobs shout racist abuse before and after they battered their victim, who was in her 40s.
Antonia Bance was waiting for the bus and saw a scuffle break out as commuters tried to stop the pair from getting away.
She told the Independent: "As I looked up there was a woman in a pink Hijab lying on the road next to the back doors of the bus."
Ms Bance approached the victim to see if she could help.
"She said they kicked her in the stomach off the bus backwards....she landed on the road on her back," Ms Bance said.
Some bystanders called the police, while others helped the victim up and hugged her.
"It's an awful, awful thing to happen, but everyone there was trying their best to help," added Ms Brice.
Police say the victim was badly shaken and had to go to hospital for treatment.
She had now been discharged.
No arrests have been made.
Officers believe people may have filmed the incident and taken pictures of the suspects.
Anyone with any footage or information about the attack, which took place on a number 63 bus travelling from King's Cross to Peckham on Wednesday October 28 at about 8pm, is asked to contact police on 101.
http://www.mirror.co.uk/news/uk-news/woman-punched-head-kicked-bus-6758026
-----
'Secret Wife' Of Late Saudi King Wins 15 Million Pound Payout
November 4, 2015
LONDON: A woman who says she was secretly married to Saudi Arabia's late King Fahd won her claim for a multi-million pound payout from his son at London's High Court on Tuesday.
Judge Peter Smith ruled that Janan Harb was entitled to more than 15 million pounds, plus the deeds to two plush London flats, thought to be worth 5 million pounds each.
He accepted that the absolute ruler's son, Prince Abdul Aziz bin Fahd had struck such an agreement with Harb, honouring the late king's promise that she would be looked after for the rest of her life.
Unless the prince decides to challenge the ruling in the higher Court of Appeal, he will have to pay up within 28 days.
Born to a Christian Palestinian family, Harb, 68, is now a British national.
She says she was secretly married to Fahd in 1968, when she was 19 and he was a prince and the interior minister.
Harb claimed Fahd, who became king in 1982 and died in 2005, had promised to provide for her financially for the rest of her life.
She claimed Abdul Aziz told her in 2003 that he was prepared to honour his father's promise, and had offered to give her 12 million pounds plus the deeds to the two flats by the River Thames.
She took legal action after claiming she had received neither the money nor the properties.
"This has been 12 years of misery for me. I am very happy with British justice," Harb said after the ruling.
'Discreet ceremony'
During a seven-day hearing in July, Harb said Fahd's family was against their relationship due to her Christian upbringing.
"Fahd was concerned about how this would be viewed by the Saudi public, many of whom follow a strict interpretation of Islam that preaches deep enmity and hostility to all other religions," she said.
"It was for this reason that in March 1968 we underwent a discreet ceremony of marriage." Harb said she converted to Islam shortly before the wedding.
She said she fell pregnant three times in the following three years but had abortions "because of his concern over the outcry" he might have faced.
She said she was banished in 1970. She had two further marriages, which both ended in divorce.
Little is known about King Fahd's private life, but he was known to have had multiple wives.
http://www.dawn.com/news/1217235/secret-wife-of-late-saudi-king-wins-15-million-pound-payout
-----
Hala Juffali Appointed Saint Lucia's Honorary Consul in Saudi Arabia
Nov 4, 2015
JEDDAH — Hala Waleed Juffali has become the first woman to assume the post of honorary consul in Saudi Arabia following her appointment to the position by Saint Lucia.
The office of the honorary consul was opened in Jeddah as part of Saint Lucia's efforts to expand its diplomatic presence in the Middle East.
Prior to assuming office, Juffali visited Saint Lucia and met with government officials and a host of personalities representing local authorities and organizations as well as governmental entities. She also became acquainted with the business sector and lifestyle of Saint Lucia.
Upon obtaining the approval from Saudi authorities, Juffali started working at her office on Nov. 1.
The office is preparing to hold a workshop with travel agencies and airlines operating in Saudi Arabia. Its activities also spans to opening investment opportunities and developing business.
Saint Lucia is an island state in the Eastern Caribbean. After gaining its independence, the country strengthened its relations with the United Kingdom by entering the Commonwealth of Nations. Saint Lucia is a unique destination for wedding ceremonies and honeymoons.
According to Condé Nast, a mass media company headquartered in New York, Saint Lucia features the best diving beaches in the world.
The country is famous for its natural beauty where visitors can sense the history, enjoy the white sand, rainy forests and vibes of musical festivals, and experience the generous hospitality of its English-speaking people.
Saint Lucia is interested in academia and scholarships. Two of its nationals received Nobel prizes, placing it among the top world countries. — SG
http://saudigazette.com.sa/saudi-arabia/hala-juffali-appointed-saint-lucias-honorary-consul-in-saudi-arabia/
-----
Ramzan's Mother Meets Indian High Commissioner to Pakistan
Shruti Tomar
Nov 04, 2015
The Indian high commissioner to Pakistan on Tuesday met the mother of a 14-year-old boy stranded in Bhopal for two years, an activist said, raising hopes of the teenager's return to his home in Karachi.
The development came a few days after the speech and hearing impaired Geeta returned to India almost 15 years after straying into Pakistan.
Unlike Geeta, Md Ramzan had landed in India on his own two years ago after escaping from his allegedly abusive step-mother and father in Bangladesh. His father had allegedly moved to Bangladesh from Pakistan and re-married a couple of years ago.
The Indian high commissioner TCA Raghavan met Razia Begum, mother of Ramzan in Karachi.
The meeting came a day after external affairs minister Sushma Swaraj tweeted that "Geeta is happy in Indore. We will resolve Ramzan and Salman's cases shortly. Our High Commissioner is in Karachi. Will meet Ramzan's mother." (sic)
Indian youth Salman Ahmed, 24, is stranded in Karachi for the 22 years. Salman's family lives in Aligarh.
Burney told Hindustan Times over phone that Raghavan talked to Razia in the presence of representative of Burney Trust Shaguffta Burney.
Ansar Burney said "it's a matter of great pleasure" for him as the minister considered the case of both Salman and Ramzan together.
Burney said, "Raghavan assured Ramzan's mother that soon she will meet her son. He also asked Begum to get her passport. After getting passport, Indian high commission will issue visa to Razia so that he can go to Bhopal to meet her son."
"I am sure that mother and son will reunite soon. Begum has already applied for Pakistani national identity card."
Director, Childline, Bhopal chapter, where Ramzan is currently putting up, Archana Sahay, said, "Ramzan is very happy that the process of sending him to Pakistan has been initiated."
Burney Trust had taken up the cause of Ramzan after HT broke the story about the boy in September, 2015, and also highlighted apathy of the state government agencies to repatriate the boy.
However, following Gita's return to India, prime minister's office (PMO) took up Ramzan's case.
http://www.hindustantimes.com/india/ramzan-s-mother-meets-indian-high-commissioner-to-pak/story-ZLVS2lqmbQSyNuM7WqvwWI.html
----
Riyadh Orphans Face Lack of Social Services
4 November 2015
RIYADH: Ten percent of Riyadh's population consists of families with orphans, with few having access to basic social services, according to a researcher from King Saud University (KSU).
In a paper he presented recently on the status of orphans, Ibrahim Al-Obeidi, chairman for scientific research at KSU, said that about 92 percent do not have access to basic social services.
The study looked at the status of orphans in Riyadh. Interviewees were asked to fill out a form containing a series of questions on their social and living conditions and services provided for them.
The study showed 46 percent of these orphans do not own their own homes and were less likely to have domestic workers and drivers. It found that 66 percent received some aid from the Riyadh Services Association.
The study recommended that something should be done to improve their living conditions and income, and they should be provided with proper housing.
http://www.arabnews.com/saudi-arabia/news/830321
------
Lankan Woman Caught For Brewing Liquor in Riyadh
4 November 2015
RIYADH: An Asian woman who had been brewing liquor on the outskirts of Riyadh was arrested by the Riyadh police here on Sunday.
Confirming the suspect as a Sri Lankan, the police said that there were seven barrels of liquor and 50 bottles of the home-made liquor in her apartment.
The woman's apartment was in Fayha district in the East of Riyadh.
According to the police, they got a tip off from one of the citizens who complained of foul smell emanating from a house in his area. On receiving the information, the police said that they assigned their staff to follow the movement in the house and report them accordingly.
Riyadh police spokesman Col. Fawaz Al-Maiman said the suspect is currently in custody at the Al-Manar police station. "We are still conducting inquiries to know whether more people are involved in the case," he said. Al-Maiman said a large amount of money and expensive jewelry were also found in the woman's possession.
It was learned that the prepared liquor was being sold to the public through convenient outlets which needs more people to handle such operations.
On completion of inquiry, the suspect with the evidence will be presented to the court for necessary punishment.
Meanwhile, a gang of seven Africans were caught brewing and selling liquor in Taif, Col. Atti Al-Qurashi, spokesman for Makkah provincial police said on Sunday.
The spokesman urged citizens and expatriates to notify any suspicious activities to the police promptly.
http://www.arabnews.com/saudi-arabia/news/830281
-----
Five Muslim Women Corporators Elected To Kolhapur Municipal Body
Nov 4, 2015
KOLHAPUR: For the very first time in the history of the Kolhapur Municipal Corporation (KMC), there will be five Muslim women in the house. None of the women have won seats from Muslim dominated areas. On the contrary, these areas have chosen representatives other than Muslim corporators for years.
Three candidates from the Nationalist Congress Party's (NCP), Hasina Faras, Shama Mulla and Wahida Saudagar emerged victorious. From the Tararani Aghadi, Mehjabin Subhedar won from Treasury office ward. Nilopher Ajarekar, an independent supporting the Congress, won from the city's central Commerce College ward.
Winners believe that citizens never encouraged communalism and the result boosted confidence that they voted for those workers who would solve their issues. "My ward is a mix of several castes and communities. I presented before the voters my agenda to engage more number of women in self-help groups and to leverage tourism potential," Ajarekar said.
Her ward is adjoined to Faras's, who won from the Mahalaxmi Mandir ward. Both wanted to ensure that locals get employment in the tourism industry.
"Thousands of devotees visit the Mahalaxmi temple on a daily basis. We can arrange food festivals to engage women in employment and also plan on starting household businesses for men in my ward," Ajarekar added. The community credits the city's secular social fabric for the win. Gani Ajarekar, president of the Muslim Boarding Kolhapur, an institute celebrating its centenary, said that citizens have placed an ideal example before the state and the country through the election.
"There are wards in Kolhapur, where the Muslim population is over 1,500. Non-Muslim members were elected from these wards, despite Muslim candidates in the fray. This clearly shows that people voted for the work and not for religion," he added.
http://timesofindia.indiatimes.com/city/kolhapur/Five-Muslim-women-corporators-elected-to-municipal-body/articleshow/49651524.cms
------
URL: https://www.newageislam.com/islam,-women-and-feminism/new-age-islam-news-bureau/uk-woman-punched-in-head-and-kicked-off-bus-in-vile-anti-muslim-hate-attack-by-two-women/d/105161