New Age Islam News Bureau
17 Jun 2020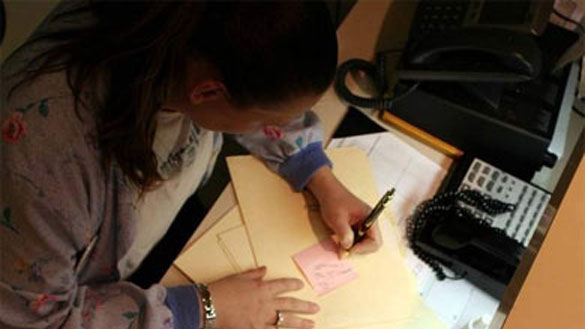 Sheikha Manal bint Mohammed, president of the UAE Gender Balance Council, says the Council's future strategy is linked to the country's vision for the next 50 years. The National
-----
• Woman Beheaded by Husband in Southern Iran In New Honour Killing
• DAP MP Hannah YeohTo Be Quizzed by Cops Over Child Marriage Tweet
• 22 Pak Women Officials to Attend Int'l Athletics Course
• Arab Reaction to Gay Egyptian Woman's Suicide, Mix of Criticism, Support
• Street Snacks to Sanitiser: The Afghan Women Fighting Coronavirus In Kabul
• Turkey, Stop Brutalizing the Women of Syria
• Kurdish Women Volunteer to Protect Crops From ISIL
• Malaysian Weightlifter Proves Girls Can Lift Despite Being Told To Exercise In 'Womanly Manner'
• Muslim Women Protest Rising Rape Cases In Ondo, Ask Government To Set Up Special Court For Sexual Offenders
• South Africa's Failure to Legislate on Religious Marriages Leaves Women Vulnerable
• Advising Women on Wealth Management Needs New Ways
• Maryam Shojaei, trailblazer for women in Iran to watch men's soccer, earns Stuart Scott ENSPIRE Award
Compiled by New Age Islam News Bureau
URL: https://www.newageislam.com/islam-women-feminism/uae-number-one-world-female/d/122146
--------
UAE Is Number One in World for Female Representation in Parliament
June 16, 2020
This is just one of 23 indicators in which the UAE leads the world according to the IMD World Competitiveness Yearbook 2020.
The UAE has been ranked number 1 globally when it comes to female representation in parliament. Fifty per cent of the UAE's 40-member Federal National Council are women.
This is just one of 23 indicators in which the UAE leads the world according to the IMD World Competitiveness Yearbook 2020, which is issued by the World Competitiveness Centre of the World Institute for Management Development in Lausanne, Switzerland.
Overall, the country is the 9th most competitive in the world. For the fourth year in a row, the UAE leads the Mena region as the most competitive in the yearbook.
On Tuesday, SheikhaManal bint Mohammed bin Rashid Al Maktoum, President of the UAE Gender Balance Council and President of Dubai Women Establishment, took to Twitter to congratulate the country for the achievement.
"Proud of the UAE ranking No. 1 globally in highest female representation in parliament," she tweeted. "This achievement is an international celebration of the position held by Emirati women, and reflects the vision of the UAE's wise leadership.
"We also congratulate Emirati women on their achievements & advances. This recognition is proof of their pivotal role as active partners on our path to global competitiveness. The UAE's model example of championing gender balance is respected and appreciated globally."
https://www.khaleejtimes.com/news/government/uae-is-1-in-world-for-female-representation-in-parliament
--------
Woman Beheaded by Husband in Southern Iran In New Honour Killing
16 June 2020
A 23-year-old man beheaded his 19-year-old wife in southern Iran in a so-called honour killing, state media reported on Monday, a month after another honour killing of a teenage girl shook the country.
The latest incident occurred in Abadan, a city in the southwestern province of Khuzestan.
The man told the police he killed his wife for "running away from home with another man," according to the state-run Roknanew agency.
The man went to the police station on Sunday evening with the murder weapon – a blood-stained knife – to confess, Rokna reported.
He told the police that he beheaded his wife, leaving her head near a river.
According to the man, the victim ran away from home with another man last year two days into their marriage.
After searching for the victim for one year, he was able to find and convince her to return home, claiming he had forgiven her. He then killed her.
Last month, a 14-year-old Iranian girl was beheaded in her sleep by her father in another so-called honor killing, stoking a nationwide outcry.
For all the latest headlines follow our Google News channel online or via the app
After killing his daughter, the father went to the police station with the murder weapon in his hand and confessed to what he had done.
In both incidents, the perpetrators immediately went to the police with the murder weapons to confess to what they had done.
Lighter sentences
This is likely due to the fact that under Iranian law, men who commit honor killings receive light sentences.
Many Iranians argue that the Islamic Republic's laws enable violence against women and protect the perpetrators.
The exact figures for honor killings in Iran are unknown. In 2014, HadiMostafaei, a senior police official at the time, said that honor killings made up 20 percent of the murder cases in the country.
https://english.alarabiya.net/en/News/middle-east/2020/06/17/Woman-beheaded-by-husband-in-southern-Iran-in-new-honor-killing.html
--------
DAP MP Hannah YeohTo Be Quizzed by Cops Over Child Marriage Tweet
16 Jun 2020
BY G. PRAKASH
KUALA LUMPUR, June 16 — DAP MP Hannah Yeoh today said that she has been asked to appear in Bukit Aman for questioning over a social media post related to child marriage.
The former deputy women, family and community development minister said she had received a call today from the Federal police headquarters over a tweet in March.
"I have been called in by Bukit Aman to give a statement over an investigation in relation to the Twitter posting.
"Nowadays even asking questions is not allowed... during the Parliament sitting in May we were also not allowed to ask questions," she said in a Twitter post accompanied by a screenshot of the original tweet.
In the original Tweet, Yeoh had expressed concern over the national roadmap to combat child marriage following the collapse of the PakatanHarapan government.
Bukit Aman Criminal Investigation Department deputy director (Investigation/Legal) DCP MiorFaridalathrash Wahid when contacted said the investigation is being carried out under Section 505 of the Penal Code and Section 233 of the Communications and Multimedia Act 1998.
He said police initiated an investigation after a police report was lodged by an individual against Yeoh's posting,
Section 505 pertains to statements conducing to public mischief upon conviction one could face up to two years in jail, a fine, or both.
Those convicted of Section 233 — which involves improper use of network facilities or network service — could face up to one year in jail, an RM50,000 fine, or both. They could be further fined RM1,000 for every day the offence is continued after conviction
In her tweet on March 9, Yeoh asked what would happen to the roadmap following the appointment of her successor, SitiZailahMohdYusoff from PAS.
The National Strategy Plan in Handling the Causes of Child Marriage was launched in January. The plan outlined short, medium and long-term programmes and actions to be implemented over a period of five years from 2020 to 2025 to tackle the six main factors identified as causing child marriage.
Women's rights groups had previously expressed their concerns over the appointment of SitiZailah as deputy minister of women, family and community development mainly because her track record does not inspire confidence.
SitiZailah was criticised for her infamous statement in 2013, in which she suggested a female dress code to prevent indecent dressing in public. She reportedly said such a move would also curb rising levels of sex crimes and prevent sexual harassment.
https://www.malaymail.com/news/malaysia/2020/06/16/hannah-yeoh-to-be-quizzed-by-cops-over-child-marriage-tweet/1875978
--------
22 Pak women officials to attend Int'l athletics course
June 17, 2020
LAHORE: A total of 22 Pakistan women officials will participate in the International Athletics Women Technical Officials Course and seminar to be held under the auspices of the South Asian Athletics Federation.
President Athletics Federation of Pakistan (AFP) Maj Gen (retd) AkramSahi informed that technical officers trained from this course will have the opportunity to spread the knowledge further. It is for the first time in the history of national athletics that 22 Pakistan women technical officials are attending an international seminar and course at the same time.
Sahi, who is also chairman South Asian Athletics Federation approved the names of 22 Pakistani women technical officials for the South Asian Online Women Technical Officials seminar. The women officials also include SAF gold medallist Naseem Hameed and former Olympian Shabana Akhtar.
Other officials include Tabassum, ShahidaKhanum, AbidaTanveer, Shamsa Hashmi, TahiraSaleem, ShahinaIshtiaq, FarzanaQudrat, Nada Sarwar, Qaratul Ain, Samina Nasr, Maryam Babar, Sami Rizvi, NasiraRafiq, AniqaAslam, Anila, Maria Maratab, Sadra Mahesh Arooj, Rabila Farooq and Saira .
https://www.thenews.com.pk/print/673744-22-pak-women-officials-to-attend-int-l-athletics-course
--------
Arab Reaction to Gay Egyptian Woman's Suicide, Mix of Criticism, Support
JUNE 17, 2020
The suicide of Sarah Hegazi, a 30-year-old Egyptian lesbian activist who went into exile in Canada, has aroused feelings ranging from hostility to sympathy in the socially conservative Arab world.
Hassan Nafaa, a Cairo University political science professor and former coordinator of the National Association for Change political reform alliance, told The Media Line that the Arab street was divided over everything, including the suicide of Hegazi, who had been imprisoned in Egypt on charges of promoting "homosexuality and sexual deviation" in 2017. She had allegedly been tortured during her three years in prison.
"There are those who reject Sarah's suicide on religious grounds," said Nafaa, who is also a writer. "Committing suicide is prohibited [in Islam], and therefore she committed a sin."
"Others criticized her for having made political mistakes [bringing negative attention to Egypt], saying that she deserved to die the way she did," he said without elaborating. There has been a kind of gloating.
"And, there are others who criticized Sarah for other reasons," added Nafaa, who was coordinator of the National Association for Change before the 2011 Egyptian revolution.
The Arab world is divided on political, social and intellectual issues and "sometimes matters reach the level of polarization. The reaction over Sarah's suicide was expected and not surprising."
The Egyptian authorities arrested Hegazi in October 2017, a month after Hegazi raised the rainbow LGBT flag at a concert of the Lebanese indie rock band Mashrou Leila [Leila Project], which supports gay rights. The authorities accused Hegazi of joining a banned group that promotes "deviant thought," but she denied the accusations and said she waved the flag in solidarity with gay rights.
Mashrou Leila, formed in 2008 at the American University of Beirut, is known for taking outspoken positions on social, religious and political issues in Lebanon and in Arab society, including freedom of expression and LGBT rights. Its songs tackle such issues as homophobia, patriarchy and corruption, and the group is widely accused in Arab countries of "encouraging homosexuality."
A message attributed to Hegazi that was circulated on social media channels said: "To my brothers: I tried to survive and failed, forgive me. To my friends: The experience is cruel and I am too weak to resist it, forgive me. To the world: I was very cruel, but I forgive."
Dina Azouni, a Ramallah, West Bank-based social media activist and blogger, who shared Sarah's story and letter, told The Media Line she had received a backlash from followers who accused her of promoting homosexuality.
Hegazi was only trying to express herself at the concert of a band known to be progressive, Azouni said. "Sarah felt like she was in a crowd where she could express herself openly and that is why she raised the rainbow flag and was very happy about it."
Sarah neither made a mistake nor did she aim to provoke society because her action occurred in an environment where it was acceptable and not in the middle of Cairo, Azouni said.
"Nobody can blame her for what she did. Actually, what happened afterward shows how closed and unaccepting of other ideologies our society is," Azouni said.
"People justify their reactions in the name of religion but I consider that wrong. The Western world considers us Muslims to be terrorists and judges us by our religion and I believe we're doing the same thing to the LGBT community."
Azouni said that people should respect those who are different and who have not harmed anyone else.
"LGBT people exist in society – whether in secret or publicly and whether we like it or not. And we need to allow them to be."
She said the reactions she received on social media include: "Why are you sympathizing with her? I can't sympathize with her at all"; "homosexuality is forbidden in all religions and that's beyond discussion, regardless of Sarah's story"; and "I really, really don't understand why people love to think they know everything. Like seriously, are you God or something to judge her [Sarah's] story? Our relationship between ourselves and God is solely private. People act as if they are saints and it disgusts me because they do worse things."
MiladLatof, a Dubai-based Iraqi journalist and women's rights activist, told The Media Line that most of Arab society was raised to believe that homosexuality was prohibited.
"They don't know better and they weren't exposed [to the other side] enough to understand the matter," she said. They have not knowingly "lived around LGBT people. But Sarah is a human being, and we're talking about a soul."
Most LGBT people in the Arab world keep their sexual orientation a secret, she said. "Because if they say out loud that they are gay, they can lose some of the people closest to them. … They can lose their best friends and their families."
Islam is not the only religion that bars homosexuality; however, Arab culture is also hostile to it, she said.
"If we look closely, there are a lot of other matters that are barred by culture and not religion. For instance, in Islam, after a man and woman marry in the presence of a sheikh, she becomes his wife. But, the culture doesn't allow them to live together until they have a wedding party and inform everyone that they are married."
Latof added that in Iraq the rainbow flag is totally unacceptable. "The reactions to Sarah's story were very ugly, and reflect ignorance."
https://www.jpost.com/international/arab-reaction-to-gay-egyptian-womans-suicide-mix-of-criticism-support-631727
--------
Street Snacks to Sanitiser: The Afghan Women Fighting Coronavirus In Kabul
Ruchi Kumar
10 Jun 2020
Freshta had spent months building up a franchise business to help to feed her family – and break a few taboos on women at the same time – when coronavirus hit Afghanistan.
In November, the engineering student, (who has asked to be identified by one name only) became one of a fleet of female drivers taking 40 Banu's Kitchen food carts around Kabul, serving up burgers and rice to a predominantly male customer base. "At the beginning, men on the streets would be shocked to see us driving a motorbike and selling food, but after about two or three months, they are now used to it. They even support us," she says.
Freshta, 19, was paid AFN300 (£3.10) a day, plus a percentage of the profit.
But on 26 March, as the city went into lockdown, Freshta's business was forced to close. Not only is she the main breadwinner in a household of six in one of the most expensive cities in the country, Freshta is also paying for her education. "My family's economic condition isn't very good, and there's no shame in any work," she says.
Fortunately, Ebtakar, the social enterprise NGO that helped Freshta and almost 100 other women set up their mobile food-cart franchises, came up with a plan: turn the carts into disinfection units to help people stay safe during the pandemic.
Since April Freshta has driven her cart around the city's poorer areas, disinfecting cars, shops and community areas and giving out free masks, gloves and sanitiser.
"Now that Covid-19 has shut pretty much all businesses and the city is under quarantine, including our mobile food cart, we use our motorbikes to disinfect the city and protect the people, their cars and the community as a whole," says Freshta.
"We decided to use the carts we already have to help provide free sanitation services while also keeping the women employed," says FarhadWajdi, founder of Ebtakar. The women are paid a daily salary of AFN500, and have protective equipment to wear. The NGO secured funding from the UN and the Afghan government to put the idea into practice.
Afghanistan has been struggling to contain the spread of the coronavirus. By the beginning of June, more than 16,000 cases had been recorded. The UN has raised concerns over the lack of adequate medical facilities and resources that threaten to aggravate the health crisis.
A report by Oxfam International raised concerns about the disproportionate impact of Covid-19 on Afghan women. "Patriarchal norms limit their movement, access to basic rights such as education and health, control over resources, decisions affecting their lives and the right to live free from violence. Covid-19 is proving to be no different and is exacerbating the inequalities Afghan women face," the report notes
"Women's decreased ability to earn money during the Covid-19 outbreak severely limits their economic and social independence. The loss of these employment opportunities is extremely worrying as bringing an extra income into the family has acted as the key justification to allow women to leave the house," it continues.
Before Covid-19, the carts around the city were already tackling taboos. It is rare to see women driving motorbikes, and it's highly unusualfor a stall to be run by a woman in Kabul's vibrant street food scene.
"There is social stigma attached to working women in Afghanistan that [bars] them from equal economic opportunities, especially in certain sectors such as serving street food," says Wajdi. "We wanted to encourage more Afghan women to feel unrestricted while choosing their career paths or businesses which are typically considered for men."
For Freshta the work has been a financial relief and seen a change in attitudes. "It is true that women are not always welcomed when they are working outside. Since I started the mobile food cart, I noticed people who would harass us, but eventually they had to accept that we are working here," she says.
"People would be shocked to see women working on the street, but now they salute us."
https://www.theguardian.com/global-development/2020/jun/10/street-snacks-to-sanitiser-the-afghan-women-fighting-coronavirus-in-kabul
--------
Turkey, Stop Brutalizing the Women of Syria
June 07-2020
Last week, several women were found naked in a crowded prison cell in Afrin, northern Syria. The women were discovered in a clash between militias that began in a dispute over a small sum of money in a shop and ended with multiple civilians dead.
A video later showed women being led out of the detention site by members of another militia. They have not been allowed to return to their families. Some likely never will.
It sounds like many of the worst stories that came out of ISIS territory at the height of the group's power. But Afrin – formerly Syria's oldest Kurdish-majority region – is controlled by Turkey, a NATO member and US ally, and the Syrian National Army, the armed wing of the Syrian Interim Government, whose authority as a legitimate representative of the Syrian people is recognized by many states.
These reports may appear shocking. But they have shed light on something we in North and East Syria already know – while Syrian women have been on the frontlines defending their communities from ISIS, the groups that Turkey supports have sought to implement a reign of misogynist terror little different from what ISIS enforced.
The women in the video were not the first to have been kidnapped by Turkish proxies in Afrin. Human rights organizations in North and East Syria report that over 1,000 women and girls have been kidnapped in occupied Afrin since the occupation began in 2018. Many have been released after their families paid ransoms. Others have disappeared.
We know many of their stories. A mother working for the city water company, torn away from her children not once, but twice, for the crime of being Kurdish. A fifteen-year-old girl, forced into a van outside her home because she had protested her father's detention. A young woman who disappeared from her village in Afrin and was found days later in a hospital in Idlib, with severe injuries from torture and sexual assault. A Yezidi widow and her daughter, among the last members of their community remaining in their village, kidnapped within days of each other.
We also know why they were kidnapped: a refusal to remove themselves from public life, to stop existing as women of Afrin's historically diverse religions and cultures. Many victims of these crimes are accused of "dealing with the Autonomous Administration," often because they exercised their fundamental right to vote in an election or they served in elected office before the occupation.
I am a Kurdish woman who has dedicated years of my life to the cause of women's freedom in Syria. I am also a mother and grandmother, with many relatives who fled Afrin in the wake of the invasion because they knew what would happen to them if they stayed. I will not be silent when the women of my community are forced out of public life and torn away from their families at the whims of armed men. The international community cannot refuse to act either.
First, there must be an impartial international investigation into the cases of the women found in Syrian National Army detention this week, and of all victims of such kidnappings and arbitrary detentions. Neither Turkey nor the Syrian opposition appears willing or able to bring justice for these crimes. Humanitarian organizations must be allowed access to Afrin to document the scope and scale of violations, and the individuals and factions responsible must face consequences. Anything less puts every woman in Afrin at risk of being the next victim.
There must also be consequences for the political leadership of those groups that claim to represent the Syrian struggle for freedom while imposing a brutal reign of terror on Syrian women. The men who kidnap and torture our mothers, daughters, and sisters in Afrin today should not be able to call for international support at the United Nations tomorrow – especially not while the women of North and East Syria, who fight against this violence, are excluded from such talks.
As part of any political settlement, Turkey must withdraw from Syria. Their conduct in the areas they invaded has brought nothing but pain and suffering to our people. The international community must act to ensure that occupying forces and groups affiliated with them leave Afrin, and provide support so that the hundreds of thousands of people who were displaced are able to return safely to their homes.
Ultimately, while victimized in despicable ways, Syrian women are not victims. We are leaders in diplomacy and politics, in the fight against ISIS, and in our homes and communities. The international community cannot allow autocrats and militiamen to claim to represent us one day and assault us the next. For a just peace in Syria, incidents like last week's crimes in Afrin must stop – and our solutions to the problems of all forms of violence that we face must be heard.
https://www.kurdistan24.net/en/opinion/583763dd-efd8-4b1b-9b4d-2de8adee8019
--------
Kurdish Women Volunteer to Protect Crops From ISIL
JUN 17, 2020
Kurdish women have formed a group called Community Protection Forces to guard crops against ISIL (ISIS) arsonists.
Last year, the group burned tens of thousands of acres of wheat and barley fields across northern Syria and Iraq.
https://www.aljazeera.com/news/2020/06/kurdish-women-volunteer-protect-crops-isil-200616112758325.html
--------
Malaysian Weightlifter Proves Girls Can Lift Despite Being Told To Exercise In 'Womanly Manner'
17 Jun 2020
PETALING JAYA, June 17 — Being a female weightlifter in Malaysia is far from easy.
Just ask Nur Amira Roslin.
The fitness trainer recently spoke up to bust myths about women weightlifters after a video of her lifting an empty gas tank garnered mixed reactions online.
Nur Amira, also known as Mira, had posted an Instagram clip earlier this month showing her weightlifting routine along with a detailed guide of dos and don'ts in the caption.
Some commenters were impressed by Mira's strength and commended her for inspiring them to pick up weights as well.
Others were not so kind and claimed that the Johor lass was risking her fertility by lifting heavyweights.
"That's dangerous, you can become less fertile this way. There are sports equipment suitable for women, a gas tank is not one of them," said one Instagram user.
"That's crazy sis, do you want to tear up your uterus?" wrote another.
Mira decided to clap back at critics after a woman reposted her workout video without permission on Instagram and publicly shamed her for "wanting a muscular and manly body."
The woman, who has since deleted her posts, also told Mira to exercise in a "womanly manner" and listed activities such as sweeping rubbish, gardening, and jogging while also claiming that lifting a gas tank would cause marital problems.
Mira then took to Twitter to share screenshots of her private conversations with the woman and called her out for "spreading hate and negativity to women who do fitness."
She proceeded to debunk the negative claims she had received and emphasised that weightlifting is safe for women as long as the right safety precautions are taken.
"Weight training brings more good than harm. You should not be afraid to lift if you do it with the right technique, posture, and form," Mira wrote.
In a follow-up video posted to her Twitter thread, Mira said it was possible for uterine prolapse to occur due to incorrect heavy lifting but emphasised that it can be avoided by adopting the right posture when exercising.
She also encouraged people to do their research before making ludicrous claims on social media.
The fitness buff currently has 10,000 followers across her Twitter and Instagram accounts and has been gaining support for her knowledge-based approach when responding to critics.
After the movement control order (MCO) was implemented in March, Mira began holding personal training sessions online and used her social media to share home workouts that Malaysians can do to build up their strength.
mStar reported that Mira began training in 2018 after getting teased by friends over her weight, but she knows now that it's a waste of time to care too much about what other people have to say about her figure.
"I used to weigh 60kg and I went down to 45kg. I weigh 65kg now after I started doing weight training.
"When I was thin, people used to call me 'papan (board)', and when I did weight training, people said I would end up having a man's body.
"Comments like this are never-ending, so I just ignore what people have to say. In reality, we can't please everyone," said Mira.
https://www.malaymail.com/news/life/2020/06/17/malaysian-weightlifter-proves-girls-can-lift-despite-being-told-to-exercise/1876285
--------
Muslim Women Protest Rising Rape Cases InOndo, Ask Government To Set Up Special Court For Sexual Offenders
JUN 16, 2020
Disturbed by the rising spate of rape in the country, some Muslim women have called on government to establish a special court for the trial sexual offenders in the country.
The women under the aegis of Federation of Muslim Women's Association of Nigeria made the call on Tuesday during in a protest in Akure, the state capital.
Armed with placards bearing different inscriptions, the protesters also said government needed to build a rehabilitation home for victims of rape in the country due to the trauma experienced by such persons.
AminatAkinpelumi, President of FOMWAN in Ondo, said they were worried as parents over the continued abuse and sexual assault on girls and women.
She said, "When we have a special court for rapists, it wouldn't delay the judgment.
"We are saying enough is enough because our girls and women are being raped daily and we want our government, the judiciary and members of the House of Assembly to do something urgent."
Mrs KhadijatMuftau, Secretary of Muslim Student Society of Nigeria, identified poor parenting and the spread of pornography materials as the major cause of rape in the society.
Muftau asked parents to teach their children sex education in order to avoid being molested by others.
http://saharareporters.com/2020/06/16/muslim-women-protest-rising-rape-cases-ondo-ask-government-set-special-court-sexual
--------
South Africa's failure to legislate on religious marriages leaves women vulnerable
June 16, 2020
Until the end of apartheid in 1994, only civil marriages concluded under the Marriage Act were legally recognised in South Africa. Post 1994, the new Constitution enabled the recognition of different forms of marriages, including traditional and religious marriages.
But these rights haven't been translated into law for all marriages. To date, apart from civil marriages, only customary marriages and same-sex unions are legally recognised. Laws have not been passed to recognise religious marriages as legally valid.
There was some hope that progress had been made in 2010 when the Muslim Marriages Bill was approved by Cabinet. But it's never been passed into law.
Two years ago the state's failure to legally recognise Muslim marriages was challenged in the Western Cape High Court.
The Court held that by not having legislation that recognises and regulates the marriages, the state violated several constitutional rights. These included the rights of Muslim women to equality, dignity and freedom of religion.
The Court found that the state abdicated its constitutional obligations to "respect, protect, promote and fulfil the rights in the Bill of Rights", and to perform its constitutional obligations "diligently and without delay".
The Court ordered the state to prepare, initiate, enact and bring into operation legislation to recognise and regulate Muslim marriages by 31 August 2020. But, the judgment is being appealed in the Constitutional Court. The deadline imposed by the High Court is thus suspended pending the outcome of the appeal.
The arguments raised in the judgment are arguably also relevant to other minority religious marriages, including Hindu and Jewish marriages.
The failure of the state to recognise religious marriages is a major omission in a country that boasts a constitution that promotes diversity. In particular, the failure to have laws recognising – and regulating – religious marriages leaves women, in particular, vulnerable.
The missing marriages
Nonrecognition of religious marriages undermines the dignity of spouses. For instance, those who do not also have a civil marriage continue to be regarded as unmarried. When they die, their death certificates reflect that they were never married. This confirms that their spousal relationship had no legal significance.
Secondly, by not affording legal recognition to religious marriages, the right of spouses in those marriages to equal treatment and protection of the law is undermined.
Thirdly, women in religious marriages are unfairly discriminated against on the basis of gender and sex. For example, women in Muslim, Hindu and Jewish marriages have difficulty exiting religious marriages. Legal recognition – and regulation – of their marriages could assist them in doing so.
Hindu and Jewish spouses tend to enter into civil marriages in addition to their religious marriages. But most Muslims don't. That's mainly because civil marriages do not allow polygny and are, by default, in community of property. These are deemed by many Muslims to be unIslamic.
But even spouses who enter into civil marriages need their religious marriage to be legally recognised. This is so that features specific to the religious marriage, such as religious divorce, can be recognised, regulated and enforced by law.
Parallel processes
There are two parallel law reform processes underway to consider amendments to the country's marriage laws. One is managed by the South African Law Reform Commission, and the other by the Department of Home Affairs. Both appear to want to draft overarching legislation to afford recognition to all forms of marriages.
Home Affairs has not yet produced written documentation for consideration. The Commission has published a paper, in which it proposes the drafting of a single marriage statute.
It's not clear why there are two parallel processes to achieve the same result.
The Commission indicates that a single marriage statute could take the form of a single (unified) marriage act or an omnibus (umbrella) legislation.
A single marriage act "would comprise a unified set of requirements (and possibly consequences) for all marriages".
An omnibus legislation "would contain different chapters" for the recognition of different kinds of marriages such as civil marriages, civil unions, customary marriages and religious marriages.
A single marriage act and omnibus legislation could afford recognition to all types of marriages, including civil, religious and customary marriages, and same-sex unions. While a single marriage act would achieve this by pursuing a one-size-fits-all approach, an omnibus legislation would incorporate several chapters, each purporting to recognise a different type of marriage.
The inclination to want to afford legal recognition to all types of marriages is welcome. But the devil will be in the detail.
Recognition of all marriages will promote formal equality by ensuring that all marriages are legally recognised and treated as legally valid. But, if a single marriage act or omnibus legislation affords only legal recognition to religious marriages, the regulation of the marriages will still be left to religious communities.
This leaves the door open for gendered discriminatory religious rules and practices to be maintained. For example, polygyny in Muslim marriages could continue to be practised in a manner that discriminates against women. Husbands could still get away with not treating their polygynous wives equally.
It is, therefore, not good enough for the state to only recognise different forms of marriages. It needs to also regulate them. By regulating features that are specific to a religious marriage, such as polygyny and divorce, substantive equality can be promoted. Each type of marriage, the way in which it is practised within communities, and the consequences for especially marginalised members of those communities such as women, must be considered.
If the state is serious about affording sufficient protection to marginalised people in society – including women in minority religious communities – it should go beyond simply recognising all forms of marriages. It must also regulate them – in a nuanced way.
The state could do so by enacting separate legislation to recognise and regulate a particular type of marriage, such as the Muslim Marriages Bill. It could also enact an omnibus legislation that contains different chapters, which recognise and regulate the specific features of different types of marriages. For instance, the Muslim Marriages Bill could be incorporated into the omnibus legislation as a chapter. And existing legislation, such as the Recognition of Customary Marriages Act, Civil Union Act and Marriage Act, could be amended where necessary and included as separate chapters.
What needs to happen next
The state must consult all relevant stakeholders, including religious law and gender experts; members of affected communities, including women; and broader civil society. This is the only way that marriage laws in the country can be appropriately responsive to the lived realities of all, especially women.
The consultation processes could reveal that some marriages require more or less regulation than others. The outcome of the consultation processes must then be incorporated into legislation.
https://theconversation.com/south-africas-failure-to-legislate-on-religious-marriages-leaves-women-vulnerable-140371
--------
Advising women on wealth management needs new ways
June 15, 2020
Women have emerged as a sizeable economic force in recent years. In the Middle East, women's wealth in 2019 amounts to $786 billion, and the total asset under management (AuM) is valued at $3.16 trillion.
Driven primarily by greater political and economic stability, as well as continuous improvements in healthcare, educational access, entrepreneurial activities, and wage equality, the annual compound average growth rate (CAGR) of wealth is estimated to rise to 9 per cent by 2023 from 7.8 per cent between 2016-19.
At the same time, the growth rate of women's wealth in the UAE and Saudi Arabia is expected to grow by 5.1 per cent to $103 billion and 8.3 per cent to $224 billion, during the same period.
These figures not only illustrate the rise of women's wealth in the Middle East, but they also indicate that the segment will strongly contribute to the overall wealth. Yet, despite their increasing spending power, women do not receive the same attention and interest the region's wealth management community because of these factors:
• Lack of segmentation: More often than not, women are treated as a homogenous group, dismissing the different needs of female clients.
• Unconscious bias: Inaccurate assumptions regarding what female investors want, together with an inadequate understanding of their actual behaviors and preferences, have resulted in substandard service.
• Traditional roles: For years, women have been less involved in financial decision-making processes, which has limited opportunities in financial affairs.
The coming years look set to represent another milestone period for women's wealth – robust growth is expected to accelerate despite the ongoing economic impacts of COVID-19. If firms begin to appreciate and subsequently accommodate women's specific needs, they too can benefit from this growing wealth market.
Wealth managers must immediately create a culture of social inclusion and eliminate long-standing biases. There is a need to create recognition of unconscious biases around the requirements of female investors. Training regimes and diversity education should be updated to mitigate biases and increase cultural competency.
Diverse teams should be established to achieve a culture shift towards being more inclusive and client-focused. At the same time, standardized questioning should be adopted in the onboarding process to reduce bias effectively.
Make it about the individual
At the same time, rather than focusing on gender, wealth managers should concentrate solely on the individual by adopting a personalized approach tailored to their financial objectives. Create a portfolio that aligns with their vision. Advisors must treat women clients the same way as men, but understand that the dialogue needs to be different – determine the specific outcomes these clients wish to achieve and what drives their vision.
Doing so will create a more thorough understanding to provide and ultimately deliver better services and results.
Together with the current amount of women's wealth and the robust growth forecasts emphasizes the importance of a strategic rethink for wealth managers. Not only must they manage the different cultural perception and unconscious bias within wealth management, they must also ensure approaches are implemented that ultimately result in meeting the financial aims of women.
- Mustafa Bosca is Managing Director and Partner, BCG.
https://gulfnews.com/business/analysis/advising-women-on-wealth-management-needs-new-ways-1.1592198933802
--------
Maryam Shojaei, trailblazer for women in Iran to watch men's soccer, earns Stuart Scott ENSPIRE Award
JUN 17, 2020
Maryam Shojaei, who mounted a campaign -- first anonymously and later publicly -- that led to Iran allowing women to attend men's soccer matches, is being honored with the Stuart Scott ENSPIRE Award, ESPN announced Tuesday.
The award is part of the Sports Humanitarian Awards, which typically are handed out during the week of the ESPYS. This year, the awards will be given out on various ESPN programs.
Women had been banned from watching men's games since shortly after the 1979 Islamic revolution, with only a few exceptions made for small groups on rare occasions. Shojaei, whose brother MasoudShojaei is the captain of the men's national team, initially criticized the ban on social media anonymously. She then started a five-year battle to allow women to see matches live in her country.
Shojaei attended the FIFA Women's World Cup in Canada in 2015, displaying a banner but keeping her identity hidden. By 2018, she had helped create the #NoBan4Women petition, and she went to the 2018 FIFA World Cup in Russia, where her banners were confiscated.
She kept pushing FIFA to uphold its policies against gender discrimination, and eventually the soccer governing body sent a delegation to Iran, which resulted in women being allowed to attend men's international matches.
In October 2019, women were allowed to watch the Iranian men's national team beat Cambodia 14-0 in Tehran in a World Cup qualifier. The initial lot of 3,500 tickets for women sold out almost immediately, and an additional 1,100 were released -- about 5% of the total tickets in the stadium.
FIFA president Gianni Infantino has urged Iranian authorities to open up stadiums to women for domestic league games, not just World Cup qualifiers.
"This is a very positive step forward, and one which FIFA, and especially Iranian girls and women, have been eagerly waiting for," FIFA said in a statement in October 2019. "The passion, joy and enthusiasm they showed today was remarkable to see and encourages us even more to continue the path we have started. History teaches us that progress comes in stages and this is just the beginning of a journey.
"Consequently, FIFA now looks more than ever towards a future when ALL girls and women wishing to attend football matches in Iran will be free to do so, and in a safe environment.
"There can be no stopping or turning back now."
The ESPYS will be televised on ESPN on June 21 at 9 p.m. ET. The Stuart Scott ENSPIRE Award is sponsored by Bristol-Myers Squibb.
https://www.espn.in/espys/story/_/id/29314797/maryam-shojaei-blazed-trail-women-iran-watch-men-soccer-earns-stuart-scott-enspire-award
--------
URL: https://www.newageislam.com/islam-women-feminism/uae-number-one-world-female/d/122146
New Age Islam, Islam Online, Islamic Website, African Muslim News, Arab World News, South Asia News, Indian Muslim News, World Muslim News, Women in Islam, Islamic Feminism, Arab Women, Women In Arab, Islamophobia in America, Muslim Women in West, Islam Women and Feminism