New Age Islam News Bureau
26 Oct 2014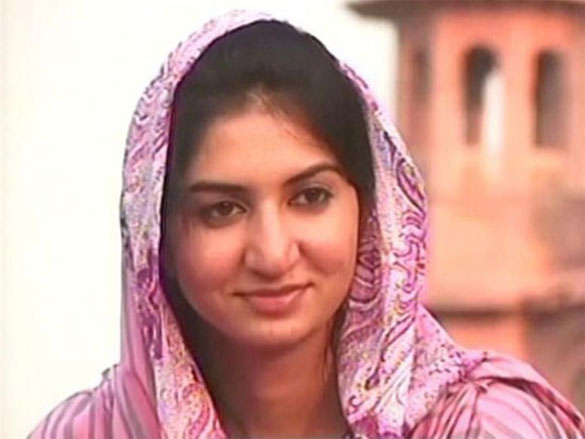 Sisters Married Brothers for Canadian Nationality
------
• Headscarf Ceremonies for Muslim Girls in Istanbul
• Young Muslim Female Boxer Wants To Inspire Girls Everywhere
• Women on Front Lines in Syria, Iraq against ISIS
• India 'Love Jihad' Claims Fuel Hindu-Muslim Tensions
• Saudi Women Driving Campaign Dropped
• Women Walk past Headless Corpses in the Street without Raising an Eyebrow
• Saudi Women Overcome Stereotypes With New Job
• Blackmailing By Women Thrives Worldwide
• Pakistan: 'Forced Conversions, Marriages on the Rise'
• Concerns over Kyrgyz Men -- And Women -- Fighting With IS
• 5 Outstanding Women to Inspire a Happier You Ahead Of Islamic New Year
• Polygamy and Child Wives: Women's Rights Are Going in the Wrong Direction in Pakistan
Compiled by New Age Islam News Bureau
URL: https://www.newageislam.com/islam,-women-and-feminism/new-age-islam-news-bureau/two-pakistani-girls-marry-brothers-for-canada-nationality/d/99730
------------
Two Pakistani Girls Marry Brothers for Canada Nationality
26 Oct, 2014
RAWALPINDI - In a new immigration scam of its kind, two Pakistani Canadian brothers married their sisters to get them Canadian nationality. One of them managed to take his sister-cum-wife to Canada and get her settled there, but the second brother remained unsuccessful.
The illegal act of the second brother contracting marriage with his sister was caught through DNA test and because of fake marriage certificate, reliable sources confided to The Nation here on Friday. He could not call her sister-cum-wife to Canada. The first one whose bid remained successful staged yet another drama in Canada as he divorced her sister-cum-wife in Canada after 4 to 5 years through Ontario Superior Court of Justice in June 2010 and contracted second marriage with another Pakistani girl.
The two brothers prepared fake computerised national identity cards (CNICs) and national identity cards for overseas Pakistanis (NICOPs) from Nadra; passports from Passport and Immigration Department; and flew from Benazir Bhutto International Airport – but none of the authorities concerned could detect the fraud, sources added.
All this put a serious question mark on the performance of the Federal Investigation Agency (FIA), National Database and Registration Authority (Nadra), Passport and Immigration Department and other authorities at Benazir Bhutto International Airport as they remained in complete darkness during all the process, the sources asserted. The copies of court decree and fake CNICs of the two brothers and their other family members' bio-data are available with The Nation.
According to sources, Aziz-ur-Rehman, son of Saif-ur-Rehman (late), CNIC number 37301-29074617, passport number A-4536612 (issued at Jhelum), resident of Mohalla Shahpur, Bilal Town, Jhelum, got married with his sister namely Naureen Aziz, daughter of Saif-ur-Rehman, bearing CNIC number 37301-29074617, in Jhelum. Naureen later left for Canada.
In the meanwhile, Naureen applied for two passports at the same time, which were granted to her bearing number A-4536612 and AH-181930 dated 7/7/2007, sources said, adding that Aziz sent a family visa to Naureen after which she flew to Canada and started living with Aziz. In Canada, Naureen got another passport (AH-1819302) dated 3/4/2012.
Sources said that Aziz also remained successful in getting NICOP with address mentioned Tahlianwala, house number B-x-11-2r-146/3, district Jhelum, from Nadra without facing any problem. Aziz also got tempered the record of his real mother Rashida Begum (CNIC number 37301-12919302) allegedly with the help of Nadra officials and showed her as his mother-in-law with her new name Fatima Bibi whereas he showed Sajjad Hussain his father-in-law in documents.
Playing a trick with Canadian authorities, Naureen Aziz approached Justice Paisley of Ontario Superior Court of Justice through her lawyer Barrister Yahuda Levinson in January 2010 and got divorced from Aziz-ur-Rehman. Copy of decree, issued by Canadian court, is also available with The Nation.
On the other hand, Aziz trapped another girl namely Aasia Anwar daughter of Muhammad Anwar, lured her for Canadian nationality and married her after taking Rs 1.5 million from her, sources revealed.
Aasia too, throwing dust in the eyes of Nadra, obtained a CNIC number 37301-65439068 mentioning name of Aziz-ur-Rehman as her husband from Nadra Headquarter Islamabad in February 2011. The couple had a baby who was named Muhammad Anosh and who also was issued NICOP number 37301-57934467, sources said.
The story did not end here as another Canadian national of Pakistani origin Dilshad-ur-Rehman son of Saif-ur-Rehman (late), brother of Aziz-ur-Rehman, also got married with another of their sister Yasmin Aziz and obtained her new CNIC number 37301-52195746 and passport number MRP-BS-1345742 dated 7/7/2007.
Dilshad later sent sponsor letter from Canada to her sister-cum-wife. However, the authorities caught the fraud owing to DNA test and fake name mentioned on marriage certificate, and Yasmin could not move to Canada, sources said. They added that Dilshad also made an attempt to change her sister-cum-wife's name as Wasim Akhter daughter of Sajjad Hussain.
Interestingly, Dilshad hid all this drama from his first wife namely Aneela Kanwal (CNIC number 34202-21346374; passport number MRP-EA-4796371), who is currently living in Bilal Town, Jhelum, with her two children, sources disclosed.
Sources alleged that the mastermind of all this game was Javed-ur-Rehman, another brother of the two Canadian Pakistanis, who enjoyed good relations with officials of FIA, Nadra and Passport and Immigration Department. Sources said that all the family had been involved in this illegal business for long. No high-ups of FIA, Nadra and Passport and Immigration Department offered any comment.
http://nation.com.pk/national/25-Oct-2014/two-girls-marry-brothers-for-canada-nationality
------------
Headscarf ceremonies for Muslim girls in Istanbul
26 Oct, 2014
The new trend in Istanbul is throwing headscarf donning parties for young girls, as we have learned from a reader's letter to a conservative daily. Is this some kind of a Turkish touch to the traditions that otherwise represent very little fun and offer very little to the modern woman?
It is like the Muslim version of the Jewish coming of age ritual for girls, the Bat Mitzvah. I would not have known about it if columnist Fatma Barbarasoglu had not written about it. I am quoting from her column dated Oct. 24, 2014, from daily Yeni Safak. This is very new information for all of us, as I and my colleagues in the office had never heard of it before. Even the writer had not heard of it before.
The news comes from a letter from a reader, who is a career woman. She wrote that headscarf-donning ceremonies were being held in large wedding halls for young girls in rich, conservative neighborhoods of Istanbul.
She wrote: "I live in a conservative, religious district of Istanbul."
Beril, my editor, thought it was Fatih; I thought it was Üsküdar; Levent, our page designer, thought it must be Basaksehir. The letter went on, "A neighbor of mine I am very fond of told me that her daughter had decided to wear the headscarf, so there will be a ceremony for it."
The reader said, "Because it was the first time I heard such a thing, I was surprised at first, then told her I was very happy. I wished for Allah's blessings, but I asked her why she needed a ceremony for this…"
The neighbor was so excited; she did not listen to the ironic comments of the reader that thought it was an unnecessary expenditure. The neighbor said, "You know, we do not celebrate birthdays, because birthdays are Christian traditions. At least we should do such ceremonies for our children." The inviting mother stressed that everybody was doing it; "Why should I not do it for my child?"
The reader thought she was going to a house but, no, a wedding hall was rented: "It was like a wedding party. A full meal was served to the guests, with several sweets, etc. The Quran was chanted, followed by a lady speaking about the verses in the Quran about covering oneself. She also talked about the importance of hijab."
After a chat with the guests on the importance of the headscarf, the young girl set to don the headscarf for the first time walked to the stage accompanied by religious songs. Then the ceremony started. The first headscarf was put on the girl by the lecturer with chants of "Allahu Akbar."
Yes, that means "Allah is great." And yes, you have heard it recently several times in a much different context.
"Then the guests started giving gifts to the newly covered young girl. I said it was just like a wedding. At the end, small gifts were given to guests as a memory from the day, like the candy we give at weddings... Muslims who oppose New Year's ceremonies and birthday celebrations because they are Christian traditions come up with a new form of ceremony every day."
The reader then complained about the luxury, the new cars and the new houses in her neighborhood: "The pious people here are all very similar to each other. They only think of a better car and a better house. They are keen on starting meals with salt because it is the Sunna, but they have never grasped the spirit, the soul of the Sunna."
Columnist Fatma Barbarosoglu guarded herself against criticisms, saying she might be asked why she is printing this letter now. What was the point? She wrote, "Well, we did not bring them up for years, well, what happened?"
She also pointed out that the daughters and grandchildren of certain radical Islamists are now organizing "baby showers."
As a note, I have to say baby showers are quite a foreign concept for us here, learned from American films and TV shows, but are done in certain urban environments to a small extent.
Barbarosoglu wrote: "There is no problem on the men's front, indeed. They marry ultimate secular girls and are able to make themselves 'invisible.'"
Wow, wow, wow... Starting from this last sentence which has levels of protest, depth, tons of meaning, a hint of feminism, revolt, questioning, modern society-piousness contrast, gender inequality, the hypocrisy of forcing women into medieval clothes while men can go around in Armani suits…
Starting with the ceremony itself, my astonishment got bigger and bigger, and ended with the salt incident. My officemate Levent told me what it was. He had friends who started meals by whisking a pinch of salt into their mouths.
My comment: I actually liked the idea of this ceremony, not that I agree with young girls being encouraged to put on headscarves. But in this extremely male-dominated, pious segment of the society, as well as the not-so-pious segment, when enormous ceremonies are being held for the removal of one's foreskin; well, let the girls have their own time also. I like it. Is this some kind of creativity, some kind of a Turkish touch, a nuance to the traditions which otherwise represent very little fun and offer very little to the modern woman?
http://www.hurriyetdailynews.com/headscarf-ceremonies-for-muslim-girls-in-istanbul-.aspx?pageID=238&nID=73430&NewsCatID=469
------------
Young Muslim Female boxer wants to inspire girls everywhere
26 Oct, 2014
FOLLOWING a showing at Edinburgh Fringe, No Guts, No Heart, No Glory comes to Manchester.
With a live electronic sound, cinematic lighting and the energy of a club, No Guts, No Heart, No Glory explores being young, fearless and doing the unexpected.
The site-specific play, staged at Moss Side Fire Station Boxing Gym, was made by theatre company Common Wealth.
They used interviews with young Muslim female boxers as a starting point from which to devise the piece in collaboration with the five 16 to 23-year-old performers.
The UK's first Muslim female boxer, Ambreen Sadiq became National Champion at 16, in just her second fight, and supported the project.
Ambreen said: "I would love for as many people as possible to see the play. I feel that it's based on my story. An Asian girl or woman boxing is a huge thing in our culture, especially when you are Pakistani and a Muslim, it's seen as not very ladylike. I want to get the point across that boxing is not just for boys.
"I want to inspire girls from all backgrounds to do what they dream of doing, whether that's boxing or not."
The play explores assumptions and expectations held in both the Muslim and non-Muslim communities. Director and producer Evie Manning said: "Coming from Bradford, I've always been very aware of the diversity within the Asian community and of how often young Muslim women are represented as submissive and passive.
"We wanted to make something that would push the expectations of young Muslim women from both within the Muslim and non-Muslim communities."
Common Wealth make site-specific theatre events that encompass electronic sound, new writing, visual design and verbatim text. Their work is political and contemporary, addressing the concerns of our times.
It is co-produced by Contact and Funded by Arts Council England and Bradford Council.
No Guts, No Heart, No Glory can be seen at Moss Side Fire Station Boxing Gym, Denhill Road, Manchester, M15 5NR on Wednesday, November 5 and Friday, November 7 at 2.30pm and 7.30pm; Thursday, November 6, 2.30pm; Saturday, November 8 , 7:30pm.
Tickets: £11/6. Suitable for over- 14s. Limited seating available – audience will be on their feet.
http://www.lancashiretelegraph.co.uk/news/11558296.Female_boxer_wants_to_inspire_girls_everywhere/
------------
Women on front lines in Syria, Iraq against ISIS
26 Oct, 2014
SURUC, Turkey: Just over a year ago, Afshin Kobani was a teacher. Now, the Kurdish Syrian woman has traded the classroom for the front lines in the battle for Kobani, a town besieged by fighters from the Islamic State extremist group.
The 28-year-old Kurdish fighter, who uses a nom de guerre, said she decided to join the fight in her hometown when she saw ISIS advances in Syria.
"I lost many friends to this, and I decided there was a need to join up," said Kobani, who declined to reveal her birth name. "This is our land — our own — and if we don't do it, who else will?"
Perched on the other side of the Turkish border, the Syrian town of Kobani has been under an intense assault by ISIS for more than a month. The town — surrounded on the east, south and west by IS — is being defended by Kurdish forces in Syria.
Among those fighters are thousands of women, an unusual phenomenon in the Muslim world in which warfare is often associated with manhood. In April, Kurdish fighters created all-female combat units that have grown to include more than 10,000 women. These female fighters have played a major role in battles against ISIS, said Nasser Haj Mansour, a defense official in Syria's Kurdish region.
The Kurdish women now find themselves battling militants preaching an extreme form of Islam dictating that women only leave the house if absolutely necessary. Earlier this month the Syrian Observatory for Human Rights, which monitors events in Syria, reported IS militants beheaded nine Kurdish fighters, including three women, captured in clashes near Turkish border.
After more than a year of fighting, Kobani has risen through the ranks to become a commander of a mixed-gender unit. "We are just the same as men; there's no difference," she said. "We can do any type of job, including armed mobilization."
There is nothing new about Kurdish women fighters. They have fought alongside men for years in a guerrilla war against Turkey, seeking an independent Kurdistan which would encompass parts of Turkey, Syria, Iraq and Iran. The campaign for Kurdish independence has been pursued mainly by leftist militant groups that championed gender equality, such as the Kurdistan Workers Party in Turkey.
Suicide bombings have long been part of the Kurdish women fighters' battleground repertory.
Early this month, Deilar Kanj Khamis, better known by her military name Arin Mirkan, blew herself up outside Kobani, killing 10 IS fighters, according to Kurdish forces. Haj Mansour, the Kurdish defense official, recounted that Kurdish fighters were forced to withdraw from a strategic hill south of the besieged town. Khamis stayed behind, attacking IS fighters with gunfire and grenades as they moved in. Surrounded, she detonated explosives strapped to her body. The Kurds then recaptured the position — but lost it again on Wednesday.
In Kobani, Sheikh Ahmad Hamo's daughter Rukan signed up for the fight for Kurdish independence at the age of 18, and was quickly sent to Iraqi Kurdistan, in Iraq's north. That was eight years ago. For the first six years, she didn't contact her parents or her nine siblings. Her mother, Salwa Moussa, traveled to northern Iraq in March last year in the vain hope of seeing her daughter.
Five months after that, she phoned home. "When she called, she had a mountain accent. Her mother didn't recognize her," said Hamo. "When we talked to her, we were happy, but we were also crying."
Rukan Hamo's 23-year-old brother Ferman was killed fighting in Kobani this month. The sister didn't make it to the brother's funeral. Her parents don't know when, or if, they will see her again.
In the dust-blown cemetery of the Turkish border town of Suruc, a corner has been laid out for the casualties among Syrian Kurds fighting in Kobani. Of more than 30 dead, 10 are women.
"It's not strange that women are fighting," said Wahida Kushta, an elderly woman who recently helped prepare the body of a young female fighter, 20-year-old Hanim Dabaan, for burial. "There is no difference between a lion and a lioness."
http://timesofindia.indiatimes.com/world/rest-of-world/Women-on-front-lines-in-Syria-Iraq-against-ISIS/articleshow/44931678.cms?
------------
India 'Love Jihad' Claims Fuel Hindu-Muslim Tensions
26 Oct, 2014
NEW DELHI: When a Hindu woman tearfully claimed to national media recently she had been kidnapped, raped and forcibly converted to Islam, India's religious hardliners seized the chance to hike their "love jihad" fears.
Hard-line Hindu activists, encouraged by the media attention, claimed scores of Muslim boys were attempting to abduct, seduce and elope with Hindu girls across the country for the sole purpose of conversion. On websites and leaflets, right-wing groups warned India's Hindu majority of the "dangers", and a senior government minister called for talks between religious leaders "to find a solution to the issue".
Last week, the woman, from northern Uttar Pradesh state, sensationally retracted her claims, saying she had in fact been pressured by her family to concoct the story. But hardliners remain adamant that Muslims, numbering about 150 million in India, have a secret strategy to turn the secular country of 1.25 billion into their own.
"Of course the girl is being forced to give false statements," Vinod Bansal, a spokesman for the radical Vishwa Hindu Parishad outfit, told AFP of the woman's retraction. "Our police systems are so weak that women find it tough to open up on how they are being tortured by Muslim men," Bansal said, claiming he knew of at least 10 "love jihad" cases in New Delhi alone.
Hindu activists like Bansal have been emboldened since Prime Minister Narendra Modi's Hindu nationalist party stormed to power at elections in May after 10 years of rule by the centre-left Congress party. Modi, who himself has deep roots in the Hindu grassroots Rashtriya Swayamsevak Sangh (RSS) organisation, has tried to allay fears among religious minorities of marginalisation under his right-wing administration.
And certainly moderate, mainstream Hindus dismiss "love jihad" as a ridiculous conspiracy theory. But experts warn efforts by hardliners to divide India along religious lines risk fuelling animosity between its many faiths.
"Some people are trying to polarise the country along communal lines," political and social commentator Paranjoy Guha Thakurta told AFP. "It will be most unfortunate if those who are in power and their supporters allow it to happen (because) it is bound to inflame Hindu-Muslim tensions in the country," he said.
SEDUCE HINDU WOMEN
Police said the 20-year-old woman from Uttar Pradesh, the scene of deadly communal violence last year, had eloped with her Muslim lover. With inter-faith relationships considered taboo in some parts of India, she had originally felt pressured in August to claim rape and conversion.
Local politicians seized on the false claims during state by-elections last month in a bid to polarise voters along communal lines, before she finally reversed her story. "She said she was being threatened by her own family (into making the false claims)," said Onkar Singh, police superintendent of Meerut city.
The term "love jihad" first gained traction in India in 2009 when Hindu extremist Janajagruti Samiti claimed some 30,000 women in southern Karnataka state had been converted to Islam. Sites and paraphernalia devoted to the issue claim militant groups are waging "love jihad" worldwide and blame the "fake secularism" of India's mainstream media for encouraging it.
Young Muslim men "are trained in camps" before being sent to seduce Hindu women, have a Muslim child and gradually finish off Hinduism "once and for all", one document said.
The RSS, whose legions of volunteers mobilised to help Modi win the election and has since grown in prominence, has said it will continue to push authorities to stop the alleged conversions from happening. RSS founders say India's non-Hindus must adopt Hindu culture and religion - "they must cease to be foreigners, or may stay in the country, wholly subordinated to the Hindu nation".
Water Resources Minister Uma Bharti, a veteran of the ruling Bharatiya Janata Party, has said communities should hold talks on "love jihad" so they are "not jeopardised in any way".
But Modi, who was chief minister of Gujarat state when deadly anti-Muslim riots erupted in 2002, has urged an end to communal tensions and violence; while another minister defused the current issue by saying he didn't understand what the term meant.
Bollywood star Saif Ali Khan, a Muslim married to Hindu actor Kareena Kapoor Khan, won applause for his article in a national newspaper passionately debunking the idea. "When Kareena and I married, there were similar death threats, with people on the Net saying ridiculous things about love jihad," he wrote in the Indian Express this month. "Marriage is not jihad. Intermarriage is India. India is a mix."
- AFP/nd
http://www.channelnewsasia.com/news/asiapacific/india-love-jihad-claims/1434738.html
------------
Saudi Women driving campaign dropped
26 Oct, 2014
Women will not take to the streets on Sunday to mark the one-year anniversary of a nationwide campaign launched on Oct. 26, 2013 calling on the Saudi government to lift the driving ban.
The statement, made by a leading advocate, comes in the wake of a recent Interior Ministry warning against women driving.
Some 2,500 women had signed the online campaign to drive cars on the Kingdom's streets on Sunday.
"The ministry's warning will be heeded. What happened last year was not orchestrated," said Samia El-Moslimany, a Saudi woman and supporter of the Oct. 26 campaign.
The ministry described any such attempt by women to drive in public "an opportunity for predators to undermine social cohesion."
El-Moslimany said: "Nothing has been planned to violate the ministry's warning. Oct. 26 is a symbolic day. The campaign is only to create awareness on the issue."
Campaigners had been encouraging women to drive and post pictures or clips of them driving online like they did in the run-up to last year's protest.
Last year's campaign gathered pace on social media, with several uploading footage of them driving on YouTube.
At least 25 women had gotten behind the wheel, of whom five were stopped by police and their male guardians were made to sign pledges not to allow their female relatives to drive again.
El-Moslimany herself was detained last year for getting behind the wheel on Oct. 26.
"The issue of women driving has nothing to do with society. It could happen through a royal decree much in the same way King Faisal introduced education for women and girls despite the consternation of conservatives," she said.
Two vital organizations, meanwhile, have lent their support to women driving by making their very first public comments on a ban that has long since garnered protest and disdain.
Members of both the Shoura Council and the National Society of Human Rights (NSHR) have, however, called for a "gradual approach" to allowing women behind the steering wheel.
Members also called for refraining from demonstrating against the continued ban.
"The Saudi government has said all along that there is nothing official against women driving," said Saleh Al-Kathlan, deputy chief of the NSHR, here Saturday.
"Then, along comes the recent statement made by the Ministry of Interior citing 'government regulations' against driving and warning that violators of such 'regulations' would be punished," he added.
"In such a situation, the basis of society's argument for allowing women to drive becomes meaningless," said Al-Kathlan.
"This puts human rights activists advocating a gradual approach to this issue in a very awkward position," said representatives from the NSHR.
Shoura member Hoda Al-Helaissi backed the move, saying "there is a social and economic need for women to drive."
"However, this will not happen if society is not ready. Delving into the reasons behind why our society is not ready will not solve the problem per se," said Al-Helaissi.
"More and more students — especially young women — are coming back from abroad after completing their scholarships, looking to make a life for themselves," she said. "Their financial status and newly acquired thoughts will not allow for such a restriction.
She added: "That is at the one end. On the other, women in the lower financial bracket who are alone, divorced or widowed cannot afford a driver. I believe the time will come when women will have to drive because life demands cannot wait. All it is now is a waiting game to see when this will happen."
Ziad Al-Okayyal, a Saudi businessman, said: "The debate over allowing women to drive has been heating up between the opposing and supporting camps, which use religious, social and economic reasoning to garner support for their views."
Some say that having a male stranger to drive women around defies the purpose from a religious and social perspective.
About 47 percent of women in the Kingdom own cars, according to statistics, but need drivers to get around.
http://www.arabnews.com/news/650336
-----------
Women Walk past Headless Corpses in the Street without Raising an Eyebrow
26 Oct, 2014
For months its brutality has been documented in propaganda designed to frighten the world into considering its terrorist cause.
But footage of life under the rule of ISIS has revealed the lasting effects of the group's barbarity, with women and children strolling past the decapitated bodies of Syrian soldiers in the city of Raqqa without giving them a second glance.
Unaffected by the sight of the decaying corpses, civilians do not even acknowledge the men's impaled heads positioned on fences across the city which has become a recruiting hub for extremists.
It is among the most gruesome hallmarks of life under the group's control since jihadis stormed President Assad's army and took hold earlier this year.
The video, filmed in July, offers a rare glimpse into civilian life since ISIS launched a campaign of terror against Syria and Iraq.
Scattered corpses lie on pavements and roads with some tied to fencing, their severed heads stuck between their legs, as black-clad ISIS fighters patrol the streets.
In other parts of the town preachers urge children, with black balaclavas disguising their innocent faces, to disobey their parents and join the militant group.
'I swear to god we will see a caliphate based on the prophecy. Be with the state or you will be the ones, who get killed,' a man threatened one group of silent youngsters to a backdrop of the group's ominous flag.
While the corpses of President Assad's troops will be removed within three days, the threat of death is enduring for everyone else, one civilian revealed.
'They hate to see the murder but they cannot speak because of fear,' one civilian living in the city told MailOnline.
http://www.dailymail.co.uk/news/article-2806903/Numb-horror-Women-walk-past-headless-corpses-street-without-raising-eyebrow-shocking-video-depicting-life-ISIS-rule.html
------------
Saudi women overcome stereotypes with new job
26 Oct, 2014
Nora Misfer feels good when she sees other Saudi women at various events and occasions carrying pots of coffee, implicitly challenging tight social norms with their new jobs that provide them with fixed, high incomes.
Nora manages a specialized project that works to train teams of Saudi coffee vendors. "The profession is relatively new, and women used to refuse work in the project in the past, because it was thought to be unsuitable and below social standards. But during the last two years, some Saudi women have begun working as coffee vendors at female-only events, wedding parties, birthdays and official events such as conferences and forums," she said.
Nora noted that the move has shorn away the stigma attached to the profession. In order to train her staff, she encourages them to enroll in etiquette programs and hospitality training in how to respond to the needs of guests, especially during occasions attended by top personalities.
She said that normal salaries in the industry range between SR3,000 and SR4,000 with the possibility of getting more money during special seasons such as weddings. The women are also paid a higher portion during overtime work, just as in many other traditional jobs.
"I felt nervous and awkward at first, especially when I was wearing the uniform, because we work at various occasions and I was worried that one of my relatives or friends might recognize me. But after trying the job for two months — and because I work inside the facility — it felt fine," a hostess said.
"The owner of the project enrolled us in training programs which focused on encouraging us and removing the obstacle of shame and fear. Because of this, a group of Saudi girls and I have continued to work with confidence here," she said.
The women's work is based upon implementing hospitality methods and proper distribution of coffee, in addition to learning the methods of brewing coffee and mint tea. Sometimes work involves packaging sweets and putting them decoratively on plates, according to demand.
Salma, another hostess, said she finds her true self in the coffee hostess work, and feels especially good when she walks among guests holding the cup and the pot with confidence. She said she hopes to become a supervisor shortly, adding the job is not shameful, and that she acquired her job as a hostess after being unemployed for a long time.
http://www.arabnews.com/saudi-arabia/news/650306
-----------
Blackmailing by women thrives worldwide
26 Oct, 2014
The power of social media has allowed people to blackmail others with more ease than ever before, a trend that has now become increasingly common among female groups, rather than mostly among males.
Turki Al-Shulail, the spokesman for the Commission for the Promotion of Virtue and Prevention of Vice (Haia), said the majority of blackmail incidents used to be committed against women. Yet the tables have now turned, with many women becoming perpetrators against both men and women, rather than remaining victims.
Al-Shulail revealed to a local newspaper that the number of blackmail cases received by the Haia commission during the previous six months stood at 1,188 reports. The figures were revealed following the allocation of a hotline to receive such reports from across the Kingdom.
He explained that users of modern and advanced technology in all regions of the country can easily carry out blackmail right from within their own homes.
He said Haia's role is limited to a controller body, where its powers include arresting the blackmailer and handing him, or her, over to the appropriate body of jurisdiction.
Al-Shulail confirmed that punishments and sanctions remain in the powers of these bodies, and that Haia has now established a department specializing in combating blackmail crimes. The department has been supported with financial capabilities and manpower thanks to the leadership of Sheikh Abdul Latif Al-Sheikh, head of the Haja Department.
Prof. Dr. Tariq Habib, Consultant Psychiatrist, said that "blackmail and extortion cases are not confined to our communities; rather, these are widespread in most communities throughout the world. Further, it is not something new in our society, either, and it is not the result of social networking sites as some may think", he said. Rather, the tendency for blackmail has always been present amongst both men and women.
Wafa Al-Ajami, family consultant and lecturer in the Sociology Department at Imam Mohammad ibn Saud Islamic University, commented that females were most easily used by blackmail perpetrators to do their work for them due to their tendency to be taken for granted in both public and private life.
"This is why they fall victims of blackmails. But all of us as humans in general, and females in particular, should make a good balance between emotions and reasonable thinking, between our instincts and our needs from one side, and our faith, Islamic creed and traditions from the other side."
She said that blackmail actions began to rise to the surface in society recently due to modern communication devices and mobiles with their high capabilities to take photos and visual and audio recordings.
http://www.arabnews.com/saudi-arabia/news/650276
-----------
Pakistan: 'Forced conversions, marriages on the rise'
26 Oct, 2014
KARACHI: Speakers at a programme held to discuss 'forced conversions religious minorities faced and marriages of their girls to Muslims against their will' said on Friday that some 374 such cases were reported so far this year across the country and 70 per cent of these cases were reported from Punjab.
"Some 260 cases of forced conversions and marriages are reported from Punjab only. Sindh reported 69 such cases, Khyber Pakhtunkhwa 39 while six cases were documented in Balochistan," said Shahnaz Sheedi, provincial coordinator of the South Asia Partnership Pakistan (SAP-PK), which organised the programme at a local hotel.
The organisers called it a follow-up meeting to consult on a draft about forced marriages and conversions.
The main objective of the meeting was described as to assess the issues of forced marriages and conversions, design strategies and recommendation for the draft to be tabled in the provincial assembly for approval and safeguard the rights of religious minorities.
Ms Sheedi said forced marriage and conversion were two main issues confronting religious minorities in Sindh and what was more alarming was that such incidents were on the rise.
Representing the Christian community, Michael Saleem said girls belonging to religious minorities were being kidnapped, sexually harassed and converted with impunity in the country and added that the abductors threatened to kill the girls and her families upon protest.
Ravi Dawani, general secretary of the All Pakistan Hindu Panchayat, said on the eve of Diwali, some 14,000 Hindu workers had not been given salaries as had been promised by the government.
He said many laws already existed, but were hardly implemented.
Dr Jaipal Chaberia, Rochi Ram, Mohammad Hussain Mehnati of the Jamaat-i-Islami, Rafia Gulani and others also spoke.
http://www.dawn.com/news/1140114/forced-conversions-marriages-on-the-rise
------------
Concerns Over Kyrgyz Men -- And Women -- Fighting With IS
26 Oct, 2014
The government, security services, and nongovernmental organizations in Kyrgyzstan are concerned about Kyrgyz nationals -- including women -- fighting with the Islamic State (IS) group in Syria, analysts and local experts say.
There have been reports of a number of Kyrgyz nationals fighting with IS in Syria, though according to Nazira Kurbanova of the Institute of History, Social and Law Education at Kyrgyz State University, the exact numbers are not known.
Speaking at a roundtable event on IS this week, Kurbanova said that Kyrgyzstan faces a threat of ideological blowback from Kyrgyz nationals fighting in Syria.
"It is not so much IS that is dangerous, but the ideology that it touts. The experience obtained by Kyrgyz who are there [in Syria], which they will bring with them when they return to Kyrgyzstan," she said.
Deirdre Tynan, Central Asia Project Director at the International Crisis Group's Bishkek branch, told RFE/RL that Kyrgyzstan's security services and government are concerned about the issue of Kyrgyz nationals fighting in Syria.
"The number of people who have left for Syria is higher than figures made public, and importantly: it is a wide cross section of people who go," Tynan said in an e-mail.
"Some go to fight with ISIS [another acronym for the Islamic State group], but to say the Islamic State appeals only to uneducated young men is too narrow. Others -- women, businessmen, families -- go to support the Islamic State project because they have an ideological commitment to it. In these sorts of cases they see the violence as unavoidable even though they may not be directly involved in fighting," she added.
This week's round table on IS in Bishkek featured discussions on methods used by the extremist group to radicalize Kyrgyz men and women, and about which population groups were particularly targeted.
Kurbanova said that there has been an increase lately in the number of Kyrgyz women who have gone to the war.
She said that this is both because of a high degree of poverty in the south of the republic, and the legal disenfranchisement of women. According to Kurbanova, polygamy is widespread in the south of the country and many women are not aware of their legal rights.
The website IslamSNG.com quoted Ikbolzhan Mirsaitov from the Kyrgyz nongovernmental organization Search for Common Ground as saying that IS recruiters were primarily seeking girls and women who had medical education. They were also targeting women who felt resentment or dissatisfaction toward the authorities, he said.
Mirasaitov also noted that IS were targeting "educated youth and women" via Russian-language websites.
Asel' Myrzakulova of the Bishkek-based think tank Center Polis Asia said that extremist groups like IS were offering poverty-stricken Kyrgyz assistance in paying for health care and debt. Women were particularly at risk from extremist recruiters because of their low level of Islamic education, which made it hard for them to distinguish between accepted religious norms and IS's radical propaganda.
Filling A Vacuum
However -- at least from media reports of the event -- the roundtable did not appear to come up with many answers about how to combat radicalization.
Deirdre Tynan said that Kyrgyzstan, like other Central Asian states, is moving to criminalize fighting abroad.
"But these laws seem to be put in place to act as a deterrent to would-be returnees. Efforts to prevent extremism are embryonic and rehabilitation is absent. Some 'explanatory work' is done at mosques but radicalization takes place outside of the registered mosque system, often in prayer rooms or private homes, and the government has yet to devise a way to reach these people," Tynan said.
While some in the Kyrgyz security establishment consider IS to be more of a regional risk than the Taliban, Tynan said that the Kyrgyz government is struggling to counter the growth of radical Islam.
"Islamic organizations, with a variety of intents ranging from benign to extreme, have gained influence in some parts of the country by filling a vacuum created by poor governance and a lack of social services, and that's also a threat to Kyrgzystan's secular government," Tynan told RFE/RL.
One approach to countering IS that was presented during this week's roundtable suggested including other regional countries -- notably Russia -- in efforts to combat the extremist group.
Tokon Mamytov, the head of Kyrgyzstan's Border Service, said that IS was a "new type of army" that the Central Asian republic could not deal with alone. Instead, Kyrgyzstan should work with the Collective Security Treaty Organization (CSTO), the intergovernmental military alliance between Russia and five other post-Soviet states including Kyrgyzstan.
Mamytov said that "like Ukraine's Right Sector", the Ukrainian nationalist political party, IS had arisen from "the chaos of globalization."
The Border Service head suggested another approach to dealing with the threat of IS in Kyrgyzstan.
"Sometimes I even fantasize that the Ebola virus was invented just so that it could put a stop to IS," he admitted.
http://www.rferl.org/content/under-black-flag-kyrgyz-islamic-state-concerns/26654293.html
------------
5 outstanding women to inspire a happier you ahead of Islamic New Year
26 Oct, 2014
From fashion and beauty ideas to career advice, learn how to get the most out of this Islamic New Year. Shireen Qudosi speaks with five prominent Muslim women to get their take.
Every New Year I strategically plan out my goals and resolutions, and each year I fail to meet them. In the lead-up to 1435 AH, I ask five beautiful and successful Muslim women for their tips on keeping New Year's resolutions, to help us all achieve a happy new us.
Beauty
Beauty is in the eye of the beholder, and each morning I behold myself. Out of sheer exhaustion, I tell myself that today I'll opt for the "natural look", but by 2pm I'll reconsider that option. I turn to Zainab Zeb Khan for advice.
A visual artist, activist and humanitarian, Zainab radiates effortless beauty. Working to address global social justice issues, Zainab has a particular interest in survivors of domestic violence in the South Asian community. She feels that beauty is a paradox.
"Categorising beauty, especially for me as an artist, is perhaps the most absurd form of nonsense," she says. "Beauty is whimsical, unexpected, and karmic in nature. Beauty is not just a visual sense; it is experienced from the core."
Zainab understands that many of us are victims of another variety. We're victims of a global beauty industry that not only sets impossible standards, but also manipulates women into accepting their exclusive definition of beauty. She offers us a "healing salve", declaring "there is a beauty inside you – stunning, deep, profound, shocking beauty."
The next time I look in the mirror, I will see two reflections: one of me, and one of Zainab.
Fashion sense
Fashion sense guided by deen is the route Ainee Fatima has chosen. A spoken word performance artist, Ainee is all about making a statement. She uses her voice to raise awareness of Muslim and feminist issues, and was recently the first hijabi featured in Seventeen Magazine.
Ainee's fashion sense speaks just as fiercely and tells the story of an independent yet devoted Muslimah who has one rule for fashion. According to her, "If you can wear it while you pray, then it's okay!"
Between university classes and running around for meetings, she looks for outfits that are modest enough and allow her to make wudhu. Feeling that hijab has given her more confidence in expressing herself, she turns to Instagram users like Winnie Detwa, Basma K and Farah Jay for hijabi fashion and inspiration. I look to Ainee for inspiration that blends function and style.
Faith
Faith "isn't just something you do in the masjid. It has to show in everything you do," says writer Nakia Jackson. As the mother of an autistic son, Nakia uses her gift of the written word to change the tone of public discourse by challenging conventional ideas, including ableism and racism, in a world that treats autism like a disease to be cured rather than a uniqueness to be celebrated.
As a mother myself, with a son also diagnosed on the autism spectrum, my own faith is strengthened by looking at Nakia. I may be facing Mecca on the prayer mat, but in my day-to-day struggles, I think of Nakia who believes that faith includes conquering her emotions. Her motto is to live a life that makes it clear she's a believer, even if no one sees her hijab.
Full report at:
http://www.aquila-style.com/focus-points/spirituality/5-outstanding-islamic-new-year/83079/
------------
Polygamy and Child Wives: Women's Rights Are Going in the Wrong Direction in Pakistan
26 Oct, 2014
The bearded clerics of Pakistan's Council of Islamic Ideology, the advisory body that determines whether the country's laws are in accordance with Islam, have been extremely busy this year. Central to their preoccupations has been the issue of marriage; in March they ruled that existing legislation requiring a man to obtain written permission from existing wives before marrying another were un-Islamic and needed to be amended. Then in May they announced that laws prohibiting the marriage of minors were also un-Islamic. Puberty, not age, determines eligibility for marriage, said Maulana Muhammad Khan Sheerani, the Chairman of the Council, clarifying that legal contracts for marriage could be completed by guardians for minors, while consummation could wait until after puberty.
On Tuesday, after the Council's latest conclave, came another bombshell. Polygamy, said Sheerani, could not be a condition for which a woman could petition for divorce. The sum of all the Council's rulings, if legislated, would mean that a Pakistani man could marry a second, third, or fourth wife without the permission of existing ones, who could not petition for divorce for this reason. If the pronouncements regarding child marriage are added to the mix, these subsequent wives could be as young as twelve or 13 years old.
None of these proposed amendments have not yet been taken up by the National Assembly of Pakistan, a step necessary for enactment. However, the pronouncements of the Council usually pave the way for legislative amendments. The slogan of bringing the country in line with Islam has legitimized many a military dictator and unpopular prime minister. Taking up the proverbial mantle of purifying marriage laws by eliminating all possibilities of women making choices or exercising rights could indeed rescue the currently beleaguered Prime Minister Nawaz Sharif, rendering him a religiously anointed hero.
However, to imagine the battle lines over marriage in Pakistan to be clearly drawn between Islamist clerics who insist on archaic and misogynistic interpretations of religion and their liberal opponents would be a mistake and would ignore that even the most liberal of Pakistani men are products, and at least passive fans of, their patriarchal society and its polygamous permissions.
The story of the genesis of the Muslim Family Laws Ordinance, Pakistan's first marriage legislation, is instructive in this regard. It begins, ironically, in the United States not long after Pakistan's birth in 1947. Pakistan's urbane and charismatic ambassador to the United Nations, Mohammad Ali Bogra, fell for his social secretary, Aliya Saadi. The besotted Bogra was married, but it soon dawned on him that now that the Islamic Republic of Pakistan existed, marrying more than one woman was not a problem. In an interview to an American newspaper, he suggested that polygamy was an antidote to the Western custom of divorce.
On April 2, 1955, now Prime Minister Bogra married again, without the permission of his first wife. The now deposed and furious first Mrs. Bogra would not accept her fate in silence. She allied with the wives of Pakistan's elite dignitaries, educated and highly connected ladies who lunched, inaugurated schools, and did token acts of empowerment for Pakistan's poor women. Together, the women mounted a political attack, boycotting official functions attended by the new Mrs. Bogra and campaigning for legislation that would ban polygamy. The ban failed, but soon Bogra was no longer prime minister. A military man, General Ayub Khan, took the helm via imposition of military rule. His daughter Naseem was part of the campaign and one of the first things the general did was pass the Muslim Family Laws Ordinance of 1961. Democracy may have lost but women had won, at least partially. The new legislation didn't outlaw polygamy but it did require written permission of the first wife, imposed a minimum marriage age of 18, and provided conditions under which men, not just women, could petition for divorce. Polygamy remained legal in Pakistan, even though several interpretations of the Holy Quran allow interpretive room for a ban. Years and two terms of a female prime minister passed, but no more efforts were made to ban polygamy.
In contemporary Pakistan, polygamy is being revived as the marital expression of the authentically Islamic society that Pakistan so aches to be, touted as a solution to the problem of destitute women, the prevalence of adultery, a man's greater need for sex, and myriad other problems. Abandoned first wives and neglected children have no legal mechanism for sustenance or support. With the extremist groups like the now Islamic State–allied Tehreek-e-Taliban Pakistan gaining ground in Pakistan, many politicians, liberal or otherwise, see imposing the Council's recommendations as convenient political ploys to negotiate the post-Taliban peace that everyone wants. After all, if one of their wives complains, they can always get another.
Rafia Zakaria is a columnist for DAWN, Pakistan's largest English newspaper and the author of The Upstairs Wife: An Intimate History of Pakistan.
http://www.newrepublic.com/article/119982/pakistan-islamic-council-laws-are-rolling-back-womens-rights
------------
URL: https://www.newageislam.com/islam,-women-and-feminism/new-age-islam-news-bureau/two-pakistani-girls-marry-brothers-for-canada-nationality/d/99730