New Age Islam News Bureau
30 Jun 2018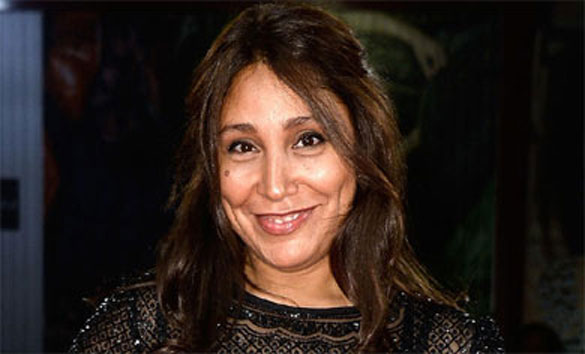 Saudi Arabian director Haifaa Al-Mansour
------
• Haifaa Al-Mansour Hopes To Empower Young Women with Her Latest Film 'Mary Shelley'
• Meet the Syrian Women Educating Refugee Girls about Early Marriage
• Muslim Woman Who Filed PIL in SC against Nikah Halala, Polygamy Faces Rape, Death Threats
• Govt Set to Oppose Nikah Halala and Polygamy in Supreme Court, Stick to Triple Talaq-Like Stand
• Hyderabad: Hindu Man Stabbed Mercilessly For Adopting Muslim Girl
• 500 Women Held In US Immigration Protest
• Constitutional Court Ruling a Victory for Muslim Women in Polygamous Marriages
• Saudi Ministry of Labour to Provide Legal Aid to Women In Care Centres
Compiled by New Age Islam News Bureau
URL: https://www.newageislam.com/islam-women-feminism/turkish-mufti-says-woman-reveal/d/115695
--------
Turkish Mufti Says 'Women Should Not Reveal Her Body to Another Woman While Swimming
June 29 2018
A top religious official of a northern Turkish province has stirred outcry on social media by claiming a woman "should not reveal her body to another woman while swimming."
Rüstem Can, the mufti of the Black Sea province of Zonguldak, said he is 49 years old and has never had peace of mind while swimming in the sea because he has always tried to hide himself from other people while in his swimsuit.
"I have been jumping off the rocks into the water like seagulls, because [seeing another person naked] is against God's will. This is a world of tests," Can said, Demirören News Agency reported on June 29.
The mufti then advised women to do the same on beaches and pools. "They should be careful about what they wear. They should enter the sea in a way that other women cannot see them. Even women should hide their bodies from other women," he reportedly said. This is not the first time a Turkish mufti has drawn ire from women over comments about attire and sexuality.
Turkey's Directorate of Religious Affairs (Diyanet) launched an investigation against a mufti over his sexist comments in September 2017, which insinuated women who do not wear a headscarf were like "products sold at half price."
Mehmet Yazıcı, the mufti of the Marmara province of Kocaeli's Gölcük district, had likened women without headscarves to products sold at half price in a post on his Facebook account.
"Display products whose packages are opened are sold at half prices in stores," he wrote.
Daily Hürriyet columnist Ertuğrul Özkök had described Yazıcı as "insensitive."
"Men and women are not products that can be displayed or sold," he wrote in a column.
The remarks also came after similar derogatory comments toward women who do not wear the headscarf at a symposium in Istanbul in September 2017.
Emine Merve Akyüz, a speaker at a symposium held by Akademya Magazine and the Üsküdar Municipality, compared women without headscarves to "peeled tomatoes."
"Muslim women have to be covered. Nobody wants to buy a peeled tomato. In this sense, veiling also protects a women's essence and shape," she said, drawing a harsh reaction on social media.
http://www.hurriyetdailynews.com/turkish-mufti-says-women-should-not-see-each-other-naked-while-swimming-133958
--------
Haifaa Al-Mansour Hopes To Empower Young Women with Her Latest Film 'Mary Shelley'
June 29, 2018
Before Saudi Arabia ended its 35-year ban on cinemas, before it began the construction of its own full-fledged movie industry, Saudi Arabian film was still making headlines and garnering praise across the world through the work of Haifaa Al-Mansour. With her 2005 documentary "Women Without Shadows," and her groundbreaking 2012 film "Wadjda" — the first movie to be shot entirely in the Kingdom — Al-Mansour brought Saudi Arabia's culture and issues to the global stage with poetry and fervor.
Given the limitations of the Saudi film industry five years ago, it was inevitable that, after "Wadjda," Al-Mansour would take her talents outside of the Kingdom in order to continue telling stories to the world. This month saw the release of "Mary Shelley," in which Al-Mansour has brought to the screen the life of another brilliant woman who helped progress the society around her, the woman who wrote the seminal novel "Frankenstein," which she published anonymously at only 20 years old.
"If I were able to make films in Saudi, I might have stayed, but I think also for me I wanted to grow as a filmmaker: To explore bigger markets, and bigger storytelling. That is why I tried to make an English-language film," Al-Mansour told Arab News. "As an artist, I grow. I have a bigger audience and reach more people. I love to be a part of that."
Al-Mansour and Shelley have more in common than it may seem. Shelley was famously married to poet Percy Shelley, with whom she travelled to Lake Geneva, where the story of Frankenstein was born. Al-Mansour is the daughter of poet Abudl Rahman Mansour, who introduced her to the magic of cinema at a young age.
"No matter where you set your film, you always have to connect with the characters. It's very important for me as a filmmaker to have something in common with the characters that I create on screen. If I don't, I can't really portray them or portray their struggles, happiness, or whatever else they go through.," Mansour said.
"In the beginning, telling the story of Mary Shelley, an English woman, was maybe not easy, but I connected with her journey — trying to find her voice, and trying to have her book published — I felt that story represents me. The character, the struggle, represents me. That is what I discovered. It doesn't matter where the film is set. If you can unlock the characters, and connect with them, you can make it anywhere in the world," she continued
American actress Elle Fanning, who plays the lead role in "Mary Shelley," was impressed with Al-Mansour's handling of the material.
"In a way she just knows what it feels like to be a young girl, to grow up and go through the hardships that women have," Fanning told Arab News. "A lot of strong women have lived with this script; it's very powerful and you can feel that on set which I think is crucial and important in telling Mary's story."
Al-Mansour admitted she did not expect to be asked to direct an English-language period drama as her first film after "Wadjda" ("The producers sent it to my agent and I was very surprised," she said. "It's a period piece! Set in England!"), but the story of Mary Shelley was one that she was familiar with from when she was at college.
"I was a literature major, so I read "Frankenstein," and I read about Mary Shelley," she said. "I did a paper on women authors and she was one of them, but I had forgotten about that. I was just a kid writing for college. But when they sent me the script, it was very interesting. I started reading about her, and reading about her life, and I felt it was a story that needs to be told."
Al-Mansour believes films such as "Mary Shelley" need to exist so that young women can see the effect that they can have on the world, through the example of pioneering women from history.
"It is a legacy. You leave a legacy for women. We need to understand that we are not coming out of nowhere. We have made advancements in science and literature. It's important to build on those advancements. That is what empowers women to move forward — to see other women doing stuff," said Al-Mansour.
The filmmaker believes that now is a great time for female directors, pointing out that it is not only Saudi Arabia that is changing — Hollywood, too, is finally embracing the idea of women helming the biggest movie projects.
"I think 'Wonder Woman' is amazing," Al-Mansour said. "It not only conquered the box office, but it has a female star and a female director (Patty Jenkins). I always feel that studios are reluctant to give a $100 million budget for a female star and a woman director. 'Wonder Woman,' in a way, succeeded in opening the door for other female filmmakers. Niki Caro is doing "Mulan" for Disney, which is amazing. She's one of the few female filmmakers doing films above $100 million. That's never happened before. It's an exciting time for women."
http://www.arabnews.com/node/1330281/lifestyle
--------
Meet the Syrian Women Educating Refugee Girls about Early Marriage
Jun 29, 2018
AMMAN, Jordan — Aydah Alshraidab knows firsthand how early marriage can hold you back. A Syrian now living in Jordan, Alshraidab's education was cut short when she got married. Then her husband left her, and she became a single parent of two.
She fled with her children when the fighting in Syria worsened in 2012. When she arrived in Jordan, "I felt broken and weak," she said recently through an interpreter. After finding her footing, she became an activist within her refugee community and is now part of a team of volunteers educating women and girls about their rights.
For many Syrian refugees, their troubles don't end when they reach a safer destination. With little of their own resources, some refugee families marry off their girls to try to give them more financial security and a chance at a better life. According to Jordanian courts, child brides among Syrians living in Jordan increased from 15 percent in 2014 to 36 percent in 2018.
Cash-strapped refugee families often opt for "negative coping mechanisms," including child marriage and child labor, said UNICEF's chief of child protection Maha Homsi, based in Amman. The families also believe that by marrying girls off early, the husbands will become their protectors in a foreign land, she said.
Among some Syrian refugees coming to Jordan was a mindset that by marrying a Jordanian, the girl would gain social status and her family will be able to leave the refugee camp, Homsi said. "And some (parents) don't feel like there is a future in education."
At the refugee camps, aid organizations provide an education for children up to the secondary school level, but there is little opportunity for girls to continue their education at universities — unless they can pay for it — or to get employment, she said.
Child marriage is a common practice in Syria, said Fatima Hilal, another volunteer who coaches refugee women and girls about their rights through aid organization CARE's Women Leadership Councils. Some Syrian girls marry as young as 14 and then usually drop out of school to take care of the household.
The practice carries over when Syrian refugees come to Jordan. Although 18 is the legal age to marry in Jordan, the law allows for some exemptions. If refugees do wed at a younger age, they might not register their marriage at the courthouse, which makes it difficult to pursue legal justice if the girls are abused or encounter other problems, said Homsi.
To discourage families from marrying off their girls at a young age, community volunteers like Alshraidab and Hilal will meet at one of the houses of a family where they have identified a need. All the host has to do is provide tea, Alshraidab said.
The activists sing songs to make the meeting feel more informal, and give the families a more realistic portrayal of early marriage, including the downsides. They tell the girls about the financial dependency and that many early marriages end up in divorce, Hilal said.
The activists tell the families about women who did not marry at a young age and pursued an education, and now are "successful and strong," she said. The message is more authentic coming from local women rather than someone from an aid group, who might not be connected with the community, she added.
The volunteers also provide information about cash assistance and other programs that could help the families.
Sometimes their message works, and sometimes it doesn't, but at least it gets the community talking, the volunteers said. In Syria, women were not always aware of their rights, said Hilal. Now, she and others like her are the mouthpiece for change.
https://www.pbs.org/newshour/world/meet-the-syrian-women-educating-refugee-girls-about-early-marriage
--------
Muslim Woman Who Filed PIL in SC against Nikah Halala, Polygamy Faces Rape, Death Threats
June 29, 2018
New Delhi: A Muslim woman, who moved the Supreme Court to abolish the practices of Nikah Halala and polygamy, has alleged that she has faced life threatening attacks from residents and gangsters in Okhla Vihar, where she had tried to rent a house. She says they are "trying to force her to withdraw the case".
Sameena Begum was first married in 1999 and has two sons. After several instances of abuse and a police complaint, she was given triple Talaq. She was forced to marry again by her family, this time to an already married man. After she was pregnant for the third time, she was again given triple Talaq over the phone following a trivial argument.
Now, Sameena lives alone with her three children.
She said she has filed the PIL not only for herself, but also for others who have suffered the same plight.
She requested the court that Section 2 of Muslim Personal Law (Shariat) Application Act, 1937, be declared arbitrary and violation of Articles 14, 15, 21 and 25 of the Constitution. Sameena claims they seek to recognise and validate polygamy and Nikah Halala.
Sameena now runs an organisation known as 'Mission Talaq' and has told News18 that she and her counsel were threatened with rape and murder if she refused to withdraw the plea.
"I was asked to pay a rent of Rs 10,000 per month and a brokerage of Rs 3,000 for a house I had seen in Okhla Vihar. I agreed and the elderly owner let it out to me. When I reached there two days ago, several locals gathered there and the son of the owner called me out for filing a PIL in the court to prohibit the practices of Nikah Halala and polygamy," said Dr Sameena.
She has further alleged that the men in Okhla Vihar had first attacked her on the evening on June 27 when some men allegedly entered her newly rented apartment and "tore off her clothes" to teach her a lesson.
"All my belongings were thrown back into the tempo. They said Shariat ko apne haathon mein le rahe hai (she has taken Shariat in her own hands). They tore my clothes and said they would burn my child alive and rape me. They asked me to abide by all their diktats and withdraw the PIL," said the petitioner.
The plea in SC has also requested the court to ensure that provisions of the Indian Penal Code, 1860, are applicable on all Indian citizens. The plea also sought recognition that "triple Talaq is a cruelty under IPC Section 498A, Nikah-Halala is rape under IPC Section 375, polygamy is an offence under Section 494 of the IPC".
"The concept of polygamy was allowed in this verse (Quran) because of utmost concern for the welfare of women and orphans who were left behind in the battle. It is pertinent to mention that by no means it is a general licence to Muslims in present times to marry with more than one woman. Besides it puts onus on them to treat the additional spouses justly, which is admittedly a difficult task," the plea said.
Dr Sameena told News18 that she "was unable to leave her current home in Jasola Vihar for the last two days" as there was a "constant threat to her life."
"I need security. I could not lodge an FIR as I could not even come out of my home as they were continuously attacking me outside my flat in Jasola," said Dr Sameena who later visited the DCP office to submit her complaint.
This came soon after News18 reported that the government has now decided to stick to its stand taken in the triple Talaq hearing in Supreme Court and would now continue to oppose the practices of Nikah Halala and polygamy, too.
https://www.news18.com/news/india/muslim-petitioner-who-filed-pil-against-nikah-halala-polygamy-faces-rape-death-threats-1795681.html
--------
Govt Set to Oppose Nikah Halala and Polygamy in Supreme Court, Stick to Triple Talaq-Like Stand
June 29, 2018
New Delhi: The government is all set to oppose the practices of Nikah Halala and polygamy in the Supreme Court and is likely to adopt a stand similar to the one taken during the triple talaq proceedings, highly placed sources in the Ministry of Law and Justice told News18.
"Nothing is likely to change. The issues of Halala and polygamy were not looked into by the Supreme Court during the triple talaq case, but our reply was ready. The same would be maintained for this case too," said a source.
Then Chief Justice of India JS Khehar, while hearing the triple talaq case in May 2016, had categorically stated on the first day that the court would only hear arguments on triple talaq and not on Halala and polygamy.
In March this year, a three-judge bench of the Supreme Court comprising CJI Dipak Misra and Justices AM Khanwilkar and Chandrachud was hearing a batch of petitions challenging the practices of polygamy and Nikah Halala.
The petitions were filed by BJP leader Aswini Updahyay, Sameera Begum, Nafeesa Begum and Moullim Mohsin Bin Hussain Bin Abdad Al Kathiri.
In his petition, Upadhyay prayed that Section 2 of the Muslim Personal Law (Shariat) Application Act be declared unconstitutional and violative of Articles 14, 15 and 21 of the Constitution, "in so far as it seeks to recognise and validate the practice of polygamy and Nikah Halala".
Upadhyay has sought a declaration that provisions of the Indian Penal Code are applicable on all Indian citizens and triple talaq is a "cruelty" under Section 498A of the IPC, Nikah Halala is "rape" under Section 375 and polygamy is an offence under Section 494 of the IPC.
The government would submit its reply after the Supreme Court re-opens and is likely to maintain that the "issue of validity of triple talaq, Nikah Halala and polygamy needs to be considered in the light of principles of gender justice and the overriding principle of non-discrimination, dignity and equality".
The reply filed by the government during the triple talaq case had stated that "the fact that Muslim countries where Islam is the state religion have undergone extensive reform goes to establish that the practices in question cannot be regarded as integral to the practice of Islam or essential religious practices."
The government had also expressed its stand on polygamy and had cited how other countries have regulated their laws on polygamy and divorce. "It is extremely significant to note that a large number of Muslim countries or countries with an overwhelmingly large Muslim population where Islam is the state religion have undertaken reforms in this area and have regulated divorce law and polygamy," said the affidavit filed by the government during the Shayara Bano case.
AIMPLB general secretary Maulana Wali Rahmani had earlier told News18 that not only will the board argue for "non-interference' by the court in the practices of Nikah Halala and polygamy, but will also question why live-in relationships have been accorded legality.
"Live-in relationships have been accorded legality, then why does this sudden meddling in the practice of polygamy, which is non-existent. Till now, I have not seen a single man with four wives. There is not a single case of polygamy among Muslims in India," said Rahmani.
As per Nikah Halala, when a man marries a woman and later gives her talaq, he cannot re-marry her unless "she is married to someone else" first.
The petitioners against Nikah Halala have alleged the presence of trafficking rackets where women are divorced, made to sleep with other men for a night after Nikah and then re-married by the kingpins. The petitioners allege it's violative of human rights, while the Muslim bodies claim the practice is non-existent.
However, as per Sharia, it's difficult to trace the concept of Halala in Islam and has often been brushed aside as a later invention.
One is allowed to marry one's divorced wife once she has served her period of Iddat. Iddat is the period when the divorced woman lives without male company for 40 days to determine the paternity of any impending pregnancy.
https://www.news18.com/news/india/govt-set-to-oppose-nikah-halala-and-polygamy-in-supreme-court-stick-to-triple-talaq-like-stand-1795119.html
--------
Hyderabad: Hindu Man Stabbed Mercilessly For Adopting Muslim Girl
June 29, 2018
HYDERABAD: In yet another shocking incident, a group of youth stabbed a man 16 times for adopting a Muslim girl child who lost her parents in the 2007 Hyderabad blasts.
The man, identified as Papalal Ravikanth, a temple painter allegedly attacked on June 1 has miraculously, survived and is recovering at the Osmania Hospital.
According to reports, Papalal found the little girl, Sania Fatima, at the blast site near Gokul chat centre at Koti and brought her home against the will of both Hindu and Muslim community. Papalal and his wife Jayshree decided to raise the Sania as a Muslim .
Papalal told News 18, "Sania Fatima lost her family in 2007 bomb blast. When no one came to claim her, we got her home. She brought lot of happiness to our family. We don't believe in Hindu-Muslim, we believe in humanity. She is my eldest daughter and I will not leave her, no matter what."
Jayasri, Sania's mother speaking to portal, said, "The local Hindu boys were harassing Sania and teasing her as she is now grown up and studying in Class IX. My husband warned them many times and they had a grudge against him for raising a Muslim girl against the will of the community," Jayasri said adding, 'The attackers thought he (Ravikanth) was dead, but he survived'.
Now, after the attack, the couple said that they will not leave the girl in any circumstances asserting that they won't force her to follow their Hindu religion.
"We have no problem if she follows Islam. We believe in unity and harmony and appeal every one to live in peace," said Papalal.
https://www.siasat.com/news/hyderabad-hindu-man-stabbed-mercilessly-adopting-muslim-girl-1374975/
--------
500 Women Held In US Immigration Protest
June 30, 2018
WASHINGTON - More than 500 women including a member of Congress were arrested Thursday in the US Capitol complex protesting President Donald Trump's hardline immigration policy that has triggered thousands of family separations at the border with Mexico.
US Capitol Police said 575 people conducting a sit-down protest in the atrium of a Senate office building were charged with unlawfully demonstrating, then processed at the scene and released.
Many of those detained were singing and shouting slogans, and were clad in silver, mylar-style emergency blankets similar to those being provided to children in detention centers.
House Democrat Pramila Jayapal was among those arrested.
"I was just arrested with 500+ women and @womensmarch to say @realDonaldTrump's cruel zero-tolerance policy will not continue. Not in our country. Not in our name," she said on Twitter.
Actress Susan Sarandon said she too was arrested Thursday in Washington, where people had gathered in protest outside the Department of Justice.
"Arrested. Stay strong. Keep fighting. #WomenDisobey," the Hollywood star tweeted.
Protesters in the Hart Senate Office Building unfurled banners that read: "End all detention camps" and "Families belong together in freedom."
Senator Kirsten Gillibrand posted video of the demonstration, saying the women were protesting "this inhumane policy by the Trump administration to separate families at the border."
Trump and Congress have struggled to resolve a crisis that has seen more than 2,000 children separated from their migrant parents since the administration announced a "zero-tolerance" border policy in early May.
The policy calls for strict adherence to laws that require that anyone caught crossing illegally be arrested and referred for prosecution.
Trump called a halt to the separations recently following an international outcry and criticism from Democrats as well as some Republicans, but Congress has failed to resolve the crisis and it has dragged on. "What the administration is doing right now is morally wrong, it is inhumane and it has to stop," Gillibrand said.
https://nation.com.pk/30-Jun-2018/500-women-held-in-us-immigration-protest
--------
Constitutional Court Ruling a Victory for Muslim Women in Polygamous Marriages
29 JUNE 2018
ERNEST MABUZA
In a victory for Muslim women married in polygamous marriages' the Constitutional Court has confirmed that a section in the Wills Act is unconstitutional.
The section failed to recognise the right of a surviving spouse in a polygamous Muslim marriage to the benefits of her deceased husband's will.
The Constitutional Court confirmed the order made by the High Court in Cape Town last year' which declared section 2C(1) of the Wills Act invalid.
The Constitutional Court said the section should be read as including the following words:
"For the purposes of this sub-section' a 'surviving spouse' includes every husband and wife of a monogamous and polygamous Muslim marriage solemnised under the religion of Islam."
In this case' Osman Harneker died in 2014. He married his first wife, Amina Harneker, in 1957 and his second wife, Farieda Harneker, in 1964 under Islamic law.
He married his first wife under South African law in 1982' following advice he received so that he could obtain a bank loan to purchase the family home. This was because Muslim marriages were not legally recognised in SA.
The deed of transfer referred only to himself and his first wife. In his last will, prepared in 2011' Harneker referred to both his marriages.
The executor of the estate' Fareeda Moosa' said all children renounced the benefits due to them under the will.
Section 2C(1) of the Wills Act entitled a "surviving spouse" to the benefit of a will if the descendants of the person who had made the will renounce their right to it.
Acting in terms of this section' Moosa regarded both wives as surviving spouses and recorded that both spouses would receive equal benefits. The Master of the High Court accepted the calculation.
However' when the executor sought to register the deceased's half-share in the family property' the Registrar of Deeds approved only the registration for the first wife.
He declined to register the second wife's share, saying the term "surviving spouse" in section 2C(1) should be interpreted strictly to cover spouses formally recognised under the country's laws.
The executor challenged the validity of this section in the high court.
The High Court in Cape Town agreed last year and declared that the section was unconstitutional as it violated Farieda Harneker's right to equality and dignity.
For any section that has been declared unconstitutional by the lower courts' the ruling has to be confirmed by the Constitutional Court.
In its judgment on Friday' the Constitutional Court agreed with the high court's order.
The court said the section's failure to treat Farieda Harneker as a surviving spouse, and its denial of her right to inherit from her deceased husband's will, struck at the very heart of her marriage of 50 years' her position in her family and her standing in her community.
"Its effect is to stigmatise her marriage' diminish her self-worth and increase her feeling of vulnerability as a Muslim woman'" acting justice Azhar Cachalia said in a unanimous judgment.
The order of invalidity would operate from April 27 1994' except where the transfer of ownership had been finalised before the court's judgment.
https://www.businesslive.co.za/bd/national/2018-06-29-constitutional-court-ruling-a-victory-for-muslim-women-in-polygamous-marriages/
--------
Saudi Ministry of Labour to Provide Legal Aid to Women In Care Centres
June 30, 2018
RIYADH: The Ministry of Labor and Social Development has announced that it will provide legal aid and other assistance to women living in care centers across the Kingdom under the "Waeya" initiative, the aim of which is to educate women and young people about their legal rights.
The ministry announced that it had signed a memorandum of cooperation with the Faisal AlHajjlah Talaat Law Office to offer legal consultations to women in care centers, shelters and "hospitality houses," and to provide legal education to the ministry's staff.
The Waeya initiative was launched with the aim of empowering Saudi women and young people, and educating them about their legal rights to enable effective assistance from within the community.
http://www.arabnews.com/node/1330556/saudi-arabia
--------
URL: https://www.newageislam.com/islam-women-feminism/turkish-mufti-says-woman-reveal/d/115695
New Age Islam, Islam Online, Islamic Website, African Muslim News, Arab World News, South Asia News, Indian Muslim News, World Muslim News, Women in Islam, Islamic Feminism, Arab Women, Women In Arab, Islamophobia in America, Muslim Women in West, Islam Women and Feminism