New Age Islam News Bureau
23 January 2021
• Qatar- HBKU's Women, Society And Development Programme Focuses On Women's Role In Society
• In Rare Move, Oman Picks Woman To Head Oil Company
• Kuwaiti Woman Gets Death Sentence For Killing Filipina Maid
• Afghanistan's 1st Female Animation Artist Thanks Turkey
• Malaysian Women Sole New Local Covid-19 Case In Singapore
Compiled by New Age Islam News Bureau
URL: https://www.newageislam.com/islam-women-feminism/turkey-extends-aid-empower-women/d/124137
--------
Turkey Extends Aid To Empower Women In South Sudan
Benjamin Takpiny
22.01.2021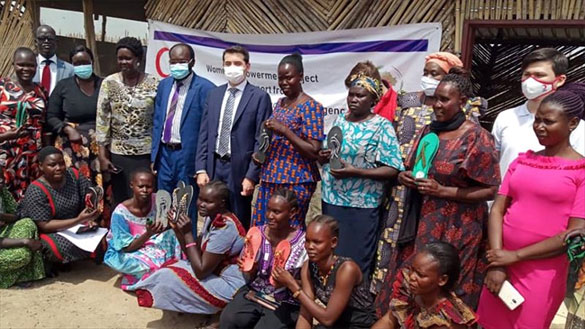 Turkey's state-run aid agency donates sandal-making materials to help women earn livelihood
------
JUBA, South Sudan
Turkey's state-run aid agency on Friday donated materials to be used by women to make sandals in South Sudan, a landlocked country in East-Central Africa.
The Turkish Cooperation and Coordination Agency (TIKA) donated several sandal-making items to empower women by providing them opportunities to earn independently.
"We support humanitarian and developmental projects for the benefit of the people of South Sudan," said Mustafa Kemal Akbulut, Turkey's deputy chief of mission for political and economic affairs. He disclosed that about 46 women were trained on how to make sandals.
"This project will empower women and will generate income for them and we will be working together with relevant South Sudanese authorities and NGOs," Akbulut added.
Peter Mayen Majongdit, the minister of humanitarian affairs and disaster management, thanked the Turkish government for the support, saying it will improve livelihoods of people.
Angelina Abuk, one of the beneficiaries, said the project is very important for them because it is going to change their lives.
The project for making sandals is being implemented by a women-led national organization LULU CARE.
Turgut Gazigil, the acting coordinator for TIKA in Juba, was also present at the occasion.
https://www.aa.com.tr/en/africa/turkey-extends-aid-to-empower-women-in-south-sudan/2119885
--------
Qatar- HBKU's Women, Society And Development Programme Focuses On Women's Role In Society
1/21/2021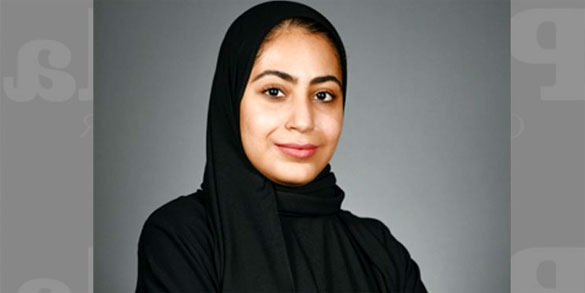 Hamidah Dorzadeh
-----
Doha: The Women, Society and Development programme at Hamad bin Khalifa University (HBKU) is an interdisciplinary programme focusing on issues related to women in the context of social and economic development in the Middle East, as well as women's various roles in the advancement of their communities and societies.
A Master of Arts in Women, Society, and Development student at HBKU's College of Humanities and Social Sciences, Hamidah Dorzadeh (pictured) has sad that the programme gives a great depth to life and give a better understanding of society, as well as systems of gender.
'What I like about my area of studies is how interdisciplinary it is which has been useful in terms of understanding gender constructs, power structures, and their impact on men and women as well as paying closer attention to the lived experiences of women, she said.
'I was always passionate about issues relating to women and gender, and in particular, I could see within my community that when it came to women, they were subject to multiple rules and regulations. Therefore, I joining the programme was really a quest for understanding my own life and experience as a woman, she added.
Hamidah's short-term goal is to continue reading and writing about what she has learnt over the past year.
After graduating, she is aiming to pursue a PhD in gender studies with a focus on the Middle East region and continue my journey as an academic.
At present Hamidah is the coordinator for newly established Iranian Studies Unit at the Arab Center for Research and Policy Studies.
'One of the most important skills along with research, writing, and strong interdisciplinary skills that I have gained through this program has been critical thinking. I apply all these skills in the work I do as my job involves a lot of research and writing, she said.
'Ever since I started this master's program, my aim has been to write about my own community, which is the Balochi community in Qatar. My professors and classmates have repeatedly heard me saying that 'I will integrate the Balochis in Qatar to literature and that is what really keeps me going as I feel the need to fill this gap and contribute to a better understanding of my community. I am very sure that my thesis will be a great addition and I hope that, one day, people would see me as a reference when writing about Balochis, said Hamidah.
Sharing about how HBKU experience differ from her expectations when she first joined, Hamidah said, 'I remember when I first joined, I really had no idea about gender, gendered practices, and discourses. I also was not aware of the many great feminist scholars, and their theories. I was truly not expecting to learn so much in such a short period of time. Each course I took added a new dimension into my understanding of these issues and introduced me to so many interesting scholars whose books have really had a great impact on my life.
According to Hamidah, the programme helps in critical thinking about certain notions, terms, and institutions that are taken for granted such as patriarchy, family, marriage, kinship, religion, laws, feminism, liberalism, and capitalism.
https://menafn.com/1101467666/Qatar-HBKUs-Women-Society-and-Development-programme-focuses-on-womens-role-in-society
--------
In Rare Move, Oman Picks Woman To Head Oil Company
January 21, 2021
MUSCAT: Oman's government named Haifa Al Khaifi as head of a new company that controls the country's biggest oil block, a rare appointment for a woman in a male-dominated sector in the Middle East.
Al Khaifi will be chief executive officer of Energy Development Oman, which ultimately owns the sultanate's 60% stake in Block 6, a huge field capable of producing around 650,000 barrels of crude each day.
She joins from Petroleum Development Oman LLC, the Persian Gulf nation's state-run oil and gas exploration and production firm, where she was chief financial officer.
Al Khaifi is also chairwoman of the Saudi Arabian unit of State Street Corp, the Boston-based custodian and money manager.
Bloomberg reported in November that Oman, which is struggling to finance a budget deficit that soared last year, may issue around US$3 billion of bonds off the back of Block 6.
JPMorgan Chase & Co is advising the government on the plan, according to a person familiar with the matter.
EDO was set up in December and it holds a stake in PDO as well as the interest in Block 6, which contains about three-quarters of Oman's oil.
EDO is tasked with investing in conventional and renewable energy resources in the country and abroad.
Ibrahim Al Eisri was named chief financial officer, joining from wealth fund Oman Investment Authority.
Almost all large energy companies in the Middle East are still run by men, though the nations such as Kuwait and the UAE have appointed women to senior positions at their state firms.
While Oman isn't a member of the Organization of Petroleum Exporting Countries, it's part of the cartel's wider 23-nation grouping, known as Opec+.
That alliance has been curbing oil production since around May last year to prop up prices in the face of the coronavirus pandemic.
Oman pumped 722,000 barrels of crude a day last month. Royal Dutch Shell Plc holds 34% of Block 6, while Total SE owns 4% and Partex Oil & Gas 2%.
https://www.freemalaysiatoday.com/category/business/2021/01/21/in-rare-move-oman-picks-woman-to-head-oil-company/
--------
Kuwaiti woman gets death sentence for killing Filipina maid
30/12/2020
By Ben Garcia
KUWAIT: A death verdict by hanging was handed by the criminal court yesterday to a Kuwaiti woman who tortured to death her Filipino housemaid, Jeanelyn Padernal Villavende, on Dec 28, 2019. The woman's husband was sentenced to four years in jail for covering up and not reporting the crime.
The Philippine Embassy's lead counsel, Attorney Sheikha Fawzia Al-Sabah, said the court's ruling was fair and in compliance with the law and sharia. Philippine Ambassador to Kuwait Mohd Noordin Pendosina Lomondot thanked the lawyer who represented the Philippine government and the victim. He also thanked the Kuwaiti government for the favorable ruling.
"May the court's decision on the Villavende murder case serve as a reminder to everyone that no Filipino is a slave to anyone, anywhere and everywhere, and that justice will always come to the defense of the weak and the oppressed," a statement by the Philippine Embassy said. Villavende's death certificate from Sabah Hospital said she died due to "acute failure of the heart and respiration as a result of shock and multiple injuries to the vascular nervous system".
On Jan 3, 2020, the Philippines implemented a ban on sending domestic workers to Kuwait following the death of Villavende. The ban was lifted a month later after consultations with the Philippines Department of Foreign Affairs (DFA), the filing of appropriate charges against the perpetrators and after Manila and Kuwait City agreed the full implementation of a harmonized employment contract for Filipino domestic workers.
The agreement signed includes prohibiting employers from confiscating the passports of their housemaids. Domestic helpers also have the right to own a phone, work not more than 12 hours a day, and get enough rest and a weekly day off. They are also prevented from being transferred to other employers without written consent from the worker. There are 230,000 Filipinos in Kuwait, of which 160,000 are engaged in domestic work.
https://news.kuwaittimes.net/website/kuwaiti-woman-gets-death-sentence-for-killing-filipina-maid/
--------
Afghanistan's 1st Female Animation Artist Thanks Turkey
Mehmet Kara
22.01.2021
Afghanistan's first female animation artist and illustrator thanked Turkey for contributing to her career.
"Thanks to Turkey, I was able to study this, my dream came true. Now I want to expand the animation field and establish a studio in Afghanistan," Sara Barackzay said.
She recalled her journey to becoming Afghanistan's first female animation artist.
Barackzay, 27, was born in Afghanistan's war-torn Herat province.
Recounting that girls still have trouble attending school in Afghanistan, she said: "Girls also have dreams and goals they want to achieve. I am one of them. Despite all odds, I want to achieve my dreams."
During her high school years, Barackzay started copying the cartoon characters she saw on television in her digital drawings.
Very soon she received a Turkish government scholarship to study animation and illustration.
"Animation and illustration are my biggest dreams. While I was drawing, I wanted them to move and talk. I worked for it and I won the Turkey Scholarship Program."
On a recent trip to Afghanistan, she organized more than 30 animation and illustration courses and continues trainings online.
She has helped hundreds of women draw digitally.
She is currently working on various book projects for UNICEF and UNESCO in Ankara and Istanbul.
Also, she wants to produce content for world-renowned animation studios such as Pixar and Disney.
https://www.aa.com.tr/en/asia-pacific/afghanistan-s-1st-female-animation-artist-thanks-turkey/2119457
--------
Malaysian women sole new local Covid-19 case in Singapore
23 Jan 2021
SINGAPORE, Jan 23 (Bernama): The Singapore Ministry of Health (MOH) confirmed that a 26 year-old female Malaysian was the sole case of locally transmitted Covid-19 infection reported in the republic on Friday (Jan 23).
Labelled as Case 59522, the woman works as a sales personnel at BS Industrial & Construction Supply Pte Ltd, said the ministry in its full data released here late last night.
The ministry said she is a co-worker of Case 59429, a 39 year-old male Singapore Permanent Resident who works as a sales personnel at the same place.
He was confirmed to have Covid-19 infection on Jan 18, it said.
The Malaysian was placed on quarantine on Jan 18 when Case 59429 was confirmed to have COVID-19 infection, said the ministry, adding that on Jan 20, she was tested for Covid-19 even though she was asymptomatic.
"Her test came back positive the next day, and she was conveyed to the National Centre for Infectious Diseases (NCID). Her serology test result has come back negative, indicating that this is likely a current infection," said the MOH.
She is now part of the Case 59429 cluster which has a total of eight confirmed cases including four other Malaysians.
So far there are a total of six clusters in the city-state.
As of noon Friday, Singapore recorded a total of 15 new cases, of which 14 were imported, and only one locally transmitted case, bringing the total number of infections to 59,250.
Among the 14 imported cases was a 61-year old Singaporean man who returned from Malaysia and he is symptomatic. - Bernama
https://www.thestar.com.my/aseanplus/aseanplus-news/2021/01/23/malaysian-women-sole-new-local-covid-19-case-in-singapore
--------
URL: https://www.newageislam.com/islam-women-feminism/turkey-extends-aid-empower-women/d/124137
New Age Islam, Islam Online, Islamic Website, African Muslim News, Arab World News, South Asia News, Indian Muslim News, World Muslim News, Women in Islam, Islamic Feminism, Arab Women, Women In Arab, Islamophobia in America, Muslim Women in West, Islam Women and Feminism