New Age Islam News Bureau
23 Sept 2015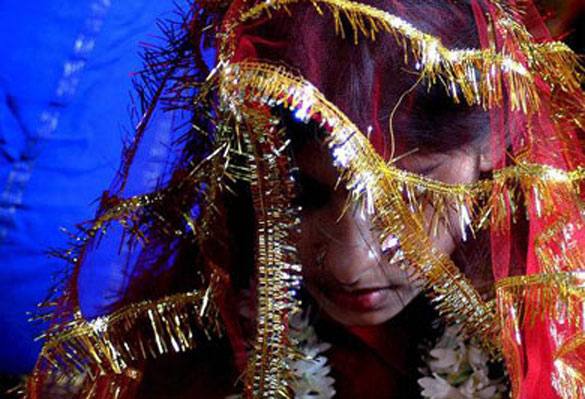 She was found dead months after taking out a forced marriage protection order
--------
• The Middle East's First Woman Pro Wrestler Suplexes the Patriarchy
• Egypt's Women and Memory Forum Shines Light on Women's Narratives
• Manchester Muslim Woman Found Hanged, She Feared Forced Marriage
• 25 Palestinian Women Held In Israeli Jails
• Palestinian Woman Is First to Oversee Muslim Wedding Vows
• Forbes Unveils Most Powerful Arab Women
• Gisele Marie, a Brazilian Muslim Woman and Professional Heavy Metal Musician
• Dukhtar: Award-Winning Film Highlights the Struggle of Pakistani Women
• Thousands of Women in Pakistan Vote for First Time
• Muslim Teen Doesn't like What This Girl is wearing …Seconds Later He Does the Unthinkable
• Compiled by New Age Islam News Bureau
URL: https://www.newageislam.com/islam,-women-and-feminism/new-age-islam-news-bureau/the-middle-east-s-first-woman-pro-wrestler-suplexes-the-patriarchy/d/104690
---------
The Middle East's First Woman Pro Wrestler Suplexes the Patriarchy
September 23, 2015
On a Friday night in September, the crowd at HM Fitness in Dubai was impatiently waiting for Joelle Hunter to appear for a third and final wrestling match against her rival, the Vigilante.
Joelle is the first female pro wrestler in the Middle East. Though she's only had a handful of matches, she's already made fans from all over the world, including American WWE champion Daniel Bryan.
In the green room backstage, however, Joelle was nowhere to be found. Instead, there was Gheeda Chamsaddine, a 5'4'' 17-year-old girl dressed in short shorts, fishnets, and red lipstick stretching in a dimly lit gym. Moving slightly to the music from her massive headphones, she was still preparing to inhabit her wrestling character. For now, she said, she would "much rather do [the interview] as Gheeda."
Growing up in Saudi Arabia, Chamsaddine used to play fight with other kids on the streets, but she hadn't heard of wrestling until she moved to Dubai for high school. Friends introduced her to WWE and her love of the sport grew with each YouTube clip she watched.
"It's unlike any other sport. It's different. It's something you put your heart into," she said. "When you see people wrestling in the ring you feel emotion."
Soon, just seeing was not enough. When Chamsaddine walked into Dubai Pro Wrestling school for the first time, nearly a year ago, she was scared. It was her first time in the ring, and she hadn't expected to be the only girl. Once training began, though, she quickly felt at home.
"Everyone was so welcoming and supportive of me," she said. "Ever since the first class, I just got hooked and I just kept coming back."
Chamsaddine gets ready to enter the ring and make history. — Photo by E.K. Hudson.
"She's so passionate about it," said Caleb Hall, Chamsaddine's coach and the school's founder. "We weren't going to stop her."
Hall, an American wrestler who trained under such greats as Rip Rogers, Davey Boy Smith Jr., and the Hart family, moved to Dubai in 2013. Seeing a void of wrestling schools, Hall founded Dubai Pro Wrestling in January 2014, and now holds monthly matches to showcase his students. He hopes to create a wrestling community and establish competitive divisions in time.
Chamsaddine started making headlines around the world in June after she wrestled in a public match for the first time. Now, with her family and Hall's support, she's planning a career in wrestling. "I think she has a really good chance at it," said Hall.
These days, a typical week for Chamsaddine includes six hours of wrestling at the school and 10 hours of weight training. In between, she does school work; she's completing her final year of high school online.
Chamsaddine's ring character, Joelle Hunter, is based partly on Chamsaddine's reality and partly on the superwoman Chamsaddine wants to become. Joelle gets bullied a lot, according to Chamsaddine, but she is resilient and determined. "She's always there to beat up anyone who's there to beat her down or push her around."
Since June, that person has been the Vigilante, also known as Michael Nassif, whom Chamsaddine casually calls Meesh. In their previous two matches, Vigilante was the victor and a fierce rivalry emerged. Vigilante dwarfs Joelle when they stand across from each other in the ring. He's taller, wider, heavier, and he thinks Joelle doesn't belong in the sport at all; his name comes from his desire to clean up "what she's doing" to the sport.
"I know that people don't like me saying that but I don't really give a damn. She shouldn't be wrestling," he said before the match. "In a way, I'm saving her from getting even more humiliated and beat down than she already has been."
Full Report at:
https://sports.vice.com/en_us/article/the-middle-easts-first-woman-pro-wrestler-suplexes-the-patriarchy
-----------
Egypt's Women and Memory Forum Shines Light on Women's Narratives
By Noha Medhat
SEPTEMBER 23RD, 2015
In cooperation with U.N. Women and Egypt's Supreme Council for Culture, the Women and Memory Forum hosted an international conference titled "Oral History in Times of Change: Gender, Documentation, and the Making of Archives" in Cairo last week.
The aim of the conference was to discuss the challenges facing oral history projects regarding gender in times of change, with a specific focus on the documentation of the narratives of women in the Arab World during the changing circumstances it has recently experienced.
Due to the WMF being a research-based organization, the conference also tackled the methodological and theoretical issues concerning the documentation of the oral narratives of women and the creation of archives for them.
Full Report at:
https://stepfeed.com/all/egypts-women-memory-forum-shines-light-womens-narratives/#.VgJ1DNKqqko
----------
Manchester Muslim Woman Found Hanged, She Feared Forced Marriage
Samuel Osborne 23 September 2015
A women's charity has called for the government to raise awareness of the dangers of forced marriages after a Muslim woman was found hanged after she feared she was about to be forced into an arranged marriage.
Nadia Menaz was found dead at her home in Oldham, Greater Manchester in May, five months after she took out a court order to stop her Muslim parents forcing her to marry.
She had already married Umar Rasool in an Islamic ceremony, but Oldham Coroner's Court heard her family did not approve of him and the union was not recognised under English law.
Women's Aid defines a forced marriage as any "marriage conducted without valid consent of one or both parties, and some form of emotional distress is involved".
Full Report at:
http://www.independent.co.uk/news/uk/muslim-woman-found-hanged-after-fears-she-would-be-pressured-into-forced-marriage-10511235.html
------------
25 Palestinian Women Held In Israeli Jails
23September 2015
Israeli prisonIsrael's inhumane treatment of the female prisoners, the statement added, has resulted in psychological problems.
The Israeli occupation is holding 25 female Palestinian prisoners in its jails, the majority of whom are sick, a statement by a rights group said.
The statement by the Palestinian Commission for Prisoners in Israeli Jails said that most of the female prisoners suffer from diabetes and hyper tension such as the elderly prisoner Fathiyya Khanfar.
Full Report at:
https://www.middleeastmonitor.com/news/middle-east/21219-25-palestinian-women-held-in-israeli-jails
-------------
Palestinian Woman Is First to Oversee Muslim Wedding Vows
By DIAA HADIDSEPT. 22, 2015
RAMALLAH, West Bank — Tahrir Hammad thinks women, including herself, are too emotional to serve as judges, and accepts without question an Islamic legal dictate that sees two women as equivalent to one male witness for official ceremonies.
Yet Ms. Hammad, 36, is a pioneer, having recently become the first woman to be permitted to perform Muslim marriages in the Palestinian territories. She seems not to be bothered by the subsequent criticism, even from a former professor of hers, Hussam el-Deen Mousa Afana, who described her appointment as "opening a door of a metastasizing evil" in a post on Facebook on Aug. 14.
"Honestly, I didn't think of what people would think," Ms. Hammad said recently. "I like taking risks."
She added, with a laugh: "I wanted to show that women could do it. I wanted to ignite sparks. I wanted to throw a bomb."
Full Report at:
http://www.nytimes.com/2015/09/23/world/middleeast/palestinian-woman-is-first-to-oversee-muslim-wedding-vows.html
-----------
Forbes unveils Most Powerful Arab Women
September 22, 2015
Forbes Middle East unveiled the names of its Most Powerful Arab Women for 2015 at a glittering awards ceremony last week.
The event recognised the achievements of women in reaching the top of their fields in business and government and, in doing so, working towards a fairer and more equal working environment across the Middle East.
Full Report at:
http://www.khaleejtimes.com/citytimes/in-the-city/forbes-unveils-most-powerful-arab-women
------------
Gisele Marie, a Brazilian Muslim Woman and Professional Heavy Metal Musician
23 September, 2015
Gisele Marie, a Muslim woman and professional heavy metal musician, is based in Sao Paulo, Brazil.
Marie, 42, is the granddaughter of German Catholics, and converted to Islam several months after her father passed away in 2009.
Marie, who wears the Burqa, has been fronting her brothers heavy metal band "Spectrus" since 2012.
Full Report at:
http://dunyanews.tv/en/Entertainment/300513-Gisele-Marie-a-Muslim-woman-and-professional-heav
--------------
Dukhtar: Award-Winning Film Highlights the Struggle of Pakistani Women
22/09/2015
In the wild, wild East, in the tribal "badlands" between Pakistan and Muslim India, few girls or women willingly risk being honor killed for refusing an arranged marriage or for wanting to leave an exceptionally violent husband.
Women do not usually run away in search of freedom. No one will help them. It is their own families who are after them--and women are viewed as the property of their families. Whoever dares help a runaway, allegedly "disobedient" women immediately becomes prey as well.
This is precisely what happens in Afia Serena Nathaniel's very beautiful, very gripping, and very tragic film: Dukhtar (Daughter). The award-winning film, which opens in New York October 9th and in Los Angeles on October 16th, is a road-trip thriller about a heroic Pakistani mother, Allah Rakhi, who risks almost certain death in an attempt to spare her ten-year-old daughter, Zainab, from having to marry a tribal warlord old enough to be her grandfather; Zainab's own father, Daulat Khan, has arranged this in order to end a blood feud.
Full Report at:
http://www.huffingtonpost.com/phyllis-chesler/dukhtar-awardwinning-film_b_8155064.html?ir=India&adsSiteOverride=in
----------
Thousands of women in Pakistan vote for first time
SEPTEMBER 22, 2015
Some 3,860 women in parts of the Khyber Pakhtunkhwa province in Pakistan cast an election ballot for the first time on September 15. Female voters of Pakistan's Upper Dir district finally deviated from the decades-old tradition of their disenfranchisement during the by-election in provincial assembly constituency of PK-93, according to a report by Dawn.
Pakistan's English-language newspaper also reported that the casting of votes by women coincided with the defeat of the Jamaat-i-Islami's candidate Malik Azam Khan in the constituency, which had never lost before.
Full Report at:
http://neurope.eu/article/thousands-of-women-in-pakistan-vote-for-first-time/
------------
Muslim Teen Doesn't like What This Girl is wearing …Seconds Later He Does the Unthinkable
September 23, 2015
A shocking video is spreading across the Internet, as the "refugee
crisis continues to surge with Muslim men flooding into Europe from the Middle East.
Video of the incident was uploaded to Facebook after taking place in Rotterdam, Netherlands. In the clip, a Muslim man approached a woman to object to her choice of outfit, thinking she was dressed immodestly – a sleeveless t-shirt. Hardly street-walking attire.
He starts out the conversation by saying, "You dress like a whore," and it got ugly real fast after that. Understandably the woman's initial reaction was to argue with the man. But as with so many misogynistic Muslim men, that just set off his rage…
Full Report at:
http://toprightnews.com/muslim-teen-doesnt-like-what-this-girl-is-wearing-seconds-later-he-does-the-unthinkable/
https://www.youtube.com/watch?t=9&v=e_hAbJbT7lM
-----
URL: https://www.newageislam.com/islam,-women-and-feminism/new-age-islam-news-bureau/the-middle-east-s-first-woman-pro-wrestler-suplexes-the-patriarchy/d/104690