New Age Islam News Bureau
24 Feb 2014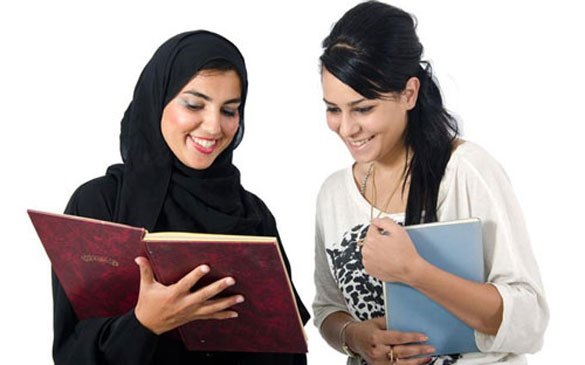 Education departments have made it mandatory for the male and female school guards to abide by Islamic rules. (Shutterstock)
------------
• Syrian Girls Forced To Marry ISIL Militants
• Catholic Nuns and Devote Muslim Women Are Like Two Peas in A Pod
• Women Rally against Al Shabaab in Mogadishu
• India's Basket Programme Empowers African Women
• 'Female Genital Mutilation against Girls Is Child Abuse'
• Unveiled Women Banned From Entering Girls' Schools in Riyadh
• Yacoubian Urges Women to Act to Win Equality: Lebanon
• Trialogue among Female MPs of Pakistan, UK & Afghanistan Ends
• First Lifestyle Mobi Site for Muslim Women Launched
• Panel on Female Veiling Contrasts Ideas of Repression and Self-Expression
• Advocate for Afghan Girls to Speak At Langley International Women's Day Lunch
• 'Freedom to Love for All': Iranian Pop Queen Releases Pro-LGBT Music Video
• The Islamic State of Iran and Gender Discrimination
Compiled by New Age Islam News Bureau
URL: https://www.newageislam.com/islam,-women-and-feminism/new-age-islam-news-bureau/teenage-girl-victim-of-'grooming-gang'-of-the-same-ethnic-origins/d/35910
--------------
Teenage Girl Victim of 'Grooming Gang' Of the Same Ethnic Origins
February 24, 2014
A teenage girl was groomed and raped by up to 30 Asian men - including a father and his schoolboy son - during a horrific sex attack lasting six hours, an inquiry heard.
Campaigner Shaista Gohir MBE detailed abuse of the young vulnerable Asian girl in a shocking report highlighting how rife grooming was within ethnic communities.
She claimed that sexual exploitation and grooming of young Asian girls by men of the same ethnic origins was happening under the noses of authorities - with community leaders, schools and families are all too ready to dismiss the attacks or even cover them up.
Muslim and women's rights activist Ms Gohir used the harrowing Birmingham case, involving a teenage girl who was allegedly raped by between 20 to 30 men, to call on authorities to do more to tackle the issue.
The attack was said to have taken place over six hours and included a father and son, who was in school uniform, and taxi drivers who turned up in groups.
The report, presented to Birmingham City Council, followed interviews with 35 victims, as well as several sex attackers from Muslim communities throughout the UK.
Ms Gohir also challenged the popular view that grooming and exploitation, as in high-profile cases in Rochdale and Oxford, was mainly carried out by gangs of Asian men abusing white girls.
'People tell me they have heard about Rochdale and Oxford and see it as something which happens elsewhere to other people, but it is happening in Birmingham, it's happening everywhere,' she said.
This warning came in the same week as a child sex gang was jailed for abusing young girls.
Judge John Bevan QC said the four Roma men and boys and an Iraqi Kurd had ignored the responsibilities of living in this country as he sentenced them for raping and sexually assaulting five girls aged as young as 12.
Four of the gang members were from the Czech Republic and Slovakia. Two of the victims were Czech and Slovak, while the other three are English.
Last year, seven Oxford men, mostly of Pakistani heritage, were convicted at the Old Bailey of running a paedophile sex ring.
That trial had followed another, almost exactly 12 months earlier, concerning nine Asian men based in Rochdale.
Ms Gohir said girls are more likely to be targeted by people of the same ethnic and cultural background.
They may also be particularly vulnerable to abuse as they can be blackmailed into keeping quiet because of the risk of 'bringing shame' on a community, she added.
When abuse is revealed some families are more likely to send the daughter abroad or hastily arrange a wedding to get rid of the problem rather than face it, the report claims.
'The biggest barrier that we need to address is the shame and honour card,' Ms Gohir said.
'They would rather protect the honour of the family and community than report an offender and protect other girls, as well as get the victim the counselling and help they need.'
She also added attitudes of young boys and men needed to change as often they did not see what they did as rape, and had no awareness of the impact of their actions on women.
Members of the council enquiry are considering new measures including raising the issue with parents or teenagers through secondary schools and encouraging greater use of relationship education.
Labour councillor Waseem Zaffer said: 'I have seen this presentation three times and each time I get angrier and angrier. There are a number of issues in the south Asian community which are swept under the carpet and this is one of them.'
Inquiry chairwoman Cllr Anita Ward added: 'When we are dealing with child sexual exploitation we need to recognise that it is not only Asian men grooming white girls. The victims do not come from any one particular culture or community, and neither do the perpetrators.
The inquiry will take further evidence in March before compiling a report for the city council.
http://www.dailymail.co.uk/news/article-2564678/Teenage-girl-victim-grooming-gang-raped-30-men-just-six-hours-including-father-schoolboy-son.html#ixzz2uEIQyOqN
-------------
Syrian Girls Forced to Marry ISIL Militants
February 24, 2014
Radical militants in Syria's Raqqa and Aleppo have been forcing Syrian girls to marry them, by pressuring the families, a new report said.
According to Arabic language al-Sharq al-Owsat, people in militants-held areas of Syria are facing with a wave of forced marriages pushed by members of the former Al-Qaeda representative in Syria, the Islamic State of Iraq and Levant (ISIL), leaving the unlucky girls with a bleak future, Al-Alam reported.
The paper wrote these marriages hardly last more than two months, since the militants are always being transferred to different areas and fronts.
ISIL has established a headquarters for itself in Raqqa and has been ruling according to its own version of law which is marked with extremist beliefs.
The forced marriages come at a high price for the victim families as in their dominant culture, especially in those with tribal backgrounds, family of the groom and keeping up with the traditions are very important for parents to give their daughters away.
There was even a case of suicide in Raqqa, the report said, regarding a girl named Fatima Abdullah Abu, who was under pressure to marry a Tunisian militant from the ISIL.
The suicide caused widespread reaction and rage among people in the town, the report said.
The paper further said, there are even foreign militants in Syria who have migrated to the country at the invite of ISIL along with their families. These families also prefer to have Syrian brides.
The paper cites locals as saying that, just recently, one of the ISIL commanders wanted to marry a Syrian girl in Raqqa, who refused to accept him. She was beaten up harshly by the militant because of her refusal to wed the man.
ISIL, which operated under the auspices of Al-Qaeda until it recently severed the association, gained full control of Raqqa after lethal clashes with the Syrian army and the its former allies in the Syrian opposition, which left hundreds of dead.
The group has also been one of the most prominent kidnappers of western journalists, a number of whom are reputedly being held in ISIL prisons in Raqqa.
Although the brutal rule of ISIL in Raqqa has been well documented, most recently in an Amnesty International report in December, which detailed killings, arbitrary trials and detention and the abuse of children as young as eight, the new interviews that have emerged provide an intimate and chilling depiction of day-to-day life under the group.
Since taking control of Raqqa the group has banned music, signing and smoking, with the threat of severe penalties for any violators including public flogging.
http://english.farsnews.com/newstext.aspx?nn=13921205000202
------------
Catholic nuns and devote Muslim women are like two peas in a pod
February 24, 2014
Rome - Either it's Catholic nuns are really devote Muslim women or devote Muslim women are Catholic nuns – they are too similar to be separate.
More on that later, or is it later on that more?
Anyway, dipping a pen in religious waters is always dangerous, but I believe I've had a revelation and when you have a revelation you must share it.
You've heard this business about the supposedly more liberal minded Pope Francis supporting a crackdown on American nuns who promote "radical feminist themes incompatible with the Catholic faith."
Imagine women wanting to be treated equal to men, in the Catholic Church, of all places. No three Hail Marys and forgiveness for these transgressors. And to think men used to send women to nunneries to keep them out of trouble. How times change.
And then some rogue nun has the effrontery to write a book that condones masturbation, which the Catholic Church says is bad. Seems to me that might have saved some priests a whole lot of trouble.
It would be understandable if some thought, sometimes, that the Vatican was encased in a giant bubble. These so-called leaders are so behind the times I wouldn't be surprised if they wore hourglasses on their wrists.
The Catholic Church leaders say homosexuality is an act of "grave depravity." Now don't call them intolerant know-it-alls – where is your Christian charity?
So the Vatican reprimanded the book-writing nun and it only took six years – Sister Margaret Farley, who teaches at Yale Divinity School, wrote the tome in 2006. The censure came in 2012. No one can accuse the church of acting in haste.
Anyway, my revelation concerns the nuns overall, not Sister Farley in particular.
I think the reason the Catholic Church has gone after the nuns is that the bishops have finally figured out that the nuns dress like traditionalist Muslim women and this is their real sin. Oh, it took millennia (see reference to acting in haste) to come to that conclusion, but look at the facts.
Islamic tradition has women covering themselves from head to foot. So do the nuns or most used to until the practice began to die out in the 1960s (the Vatican may have just noticed). But lots of nuns still can't break the habit.
Muslim women wear a hijab (head scarf). The nuns wear black and white headgear, or some combination of other colours, depending on their Order.
Muslims wear an abaya (robe). So do the nuns. Now, you can be a believer without the gear, but the paraphernalia kind of proclaims your belief to the world.
You see the parallel in dress – it is obvious when pointed out, is it not?
Imagine that, nuns in Islam.
Except for the [url=http:// http://en.wikipedia.org/wiki/Muhammad t=_blank]Mohammad angle, you would think the Vatican would celebrate the likenesses in the two religions.
After all, women are, to the Western eye, second-rate when it comes to Islam and that holds true to some extent in the view of Catholic leaders. In Islam, women enter the mosque by separate (translation: servant) entrance. In Catholicism, women can't enter the priesthood.
In Islam, women must dress to entirely cover their bodies so as not to tempt a man. The fundamentalists require women to cover their faces as well, with just eye slits. This is like celebrating Halloween 365.
In the Catholic Church, women do not control their own bodies, either. No birth control, no abortion. Neither is mentioned in the Bible, but the ban was put in place by men to keep control over women.
But there is a big difference between Catholics and Muslims, a difference you have got to love.
When the church makes its silly decrees, like the ban on birth control pills and other methods, Catholic women in the U.S. ignore it to the tune of 98 per cent, according to a 2011 survey. They keep their faith, they just discard the rules made up by old men in robes and pointy hats.
"Radical feminism?"
Keep up the good work, nuns of America.
http://www.digitaljournal.com/news/religion/op-ed-catholic-nuns-and-devote-muslim-women-are-like-two-peas-in-a-pod/article/371887#ixzz2uE1RXJoW
--------------
Women Rally Against Al Shabaab in Mogadishu
February 24, 2014
Mogadishu — Women from the 17 districts of Mogadishu have staged anti-Al Shabaab protest in Mogadishu in support of lasting peace and tranquility across the war-ravaged nation on Sunday, Garowe Online reports.
Federal Government of Somalia's Ministry of Women and the National Union of Somali Women organized the rally against Al Shabaab terror attacks a day after the militant group carried out a daylight deadly assault inside Villa Somalia presidential compound.
Prime Minister Abdiweli Sheikh Ahmed Mohamed, Women and Family Affairs Minister Khadija Mohamed Dirie and Deputy Parliament Speaker Jaylani Nur Ikar joined the participants at the rally.
Speaking at Mogadishu's peace square where angry crowds hoisting banners that read: "Al Shabaab conspiracy has ended," amongst others gathered, Prime Minister Mohamed pointed accusing fingers at Al Shabaab, saying that the terrorists are shedding the blood of innocent people.
"You have revealed courage and how you are ready to defend the terror carnivorous animals who want to turn off the peace light from yourselves," declared Mohamed, adding that Somalia Federal Government would stand by the Somali people in their struggle of restoring the governance.
"Somali women were always at the forefront, you are today required to take a leading role in promoting peace and great change in the capital and in the country at large," he said.
In an effort to deter Al Shabaab threats, Prime Minister Mohamed Saturday night chaired a cabinet meet at the presidential palace, discussing new security plans and the way forward for Somali government forces.
A ministerial committee that will launch investigations into the deadly attack on Villa Somalia was announced.
Hundreds of Al Shabaab fighters are believed to have infiltrated Mogadishu's Huriwaa district where AMISOM and somali government troops frequently clash with militants from the Al Qaeda linked Al Shabaab group.
http://allafrica.com/stories/201402230125.html?aa_source=sptlgt-grid
-------------
India's basket programme empowers African women
February 24, 2014
India is helping in the empowerment of African women through a unique initiative being undertaken in coordination with the internationally-renowned National Institute of Design (NID), Ahmedabad.
As part of the India-Africa Forum Summit-II held in Addis Ababa in May 2011, the Indian government offered a major design intervention to women basket weavers in five countries in Africa. A workshop, for instance, was held this month.
The project is being implemented by the NID, Ahmedabad, under India's department of industrial policy and promotion in the ministry of commerce and industry, and is supported by the Ministry of External Affairs (MEA). Its thrust is to empower rural weavers in Zimbabwe, Ethiopia, Ghana, Malawi and Zambia.
The NID, in association with South Africa-based NGO The New Basket Workshop (TNBW) as project consultant, commenced the project in Ethiopia in November 2013. Approximately 50 new products have been developed, which have promising market potential, both domestically and internationally.
The project programme comprised three training workshops for Ethiopian basket weavers: the first being a scoping field trip in November 2013; in December 2013 representatives from five associations from Ethiopia's Oromiya state as well as from the retail and NGO sector travelled to India to participate in workshops at the NID. The final workshop took place this month in Addis Ababa and included weavers from Harar is eastern Ethiopia.
Ethiopian basket weavers and associated support personnel exchanged views and expertise with Indian artisans, academics, NGOs and retail specialists. The final session was held at Salem's Design studio-space in central Addis Ababa. Salem's, which has an excellent reputation for designing, supporting and retailing Ethiopian craft, is known for handicrafts and is spreading the learning to the wider community of Ethiopian weavers.
The combined detailed knowledge of local conditions, available materials together with sensitive design collaboration, makes for sustainable outcomes with vastly increased income generating possibilities. After the completion of training, their products have been displayed and were open to visitors and different officials in Addis Ababa.
At the opening, India's Ambassdor to Ethiopia Sanjay Verma said that the purpose of the initiative was to sensitively adapt the basket making traditions, practices and challenges facing Africa's women basket weavers, through drawing on the experience and knowledge of India's traditional craft and highly developed design sectors.
This programme has brought together fantastic elements and ideas from NID, one of India's finest institutions and probably the greatest designing school in Asia, he said, adding that the government of India supported the move to empower women in Ethiopia.
"We are thankful to the Ethiopian government for having partnered with us in this programme. But this in many senses was the easy part of the project of injecting skills, creativity. Now bringing that to the market, commercialising it and sustaining it is what is required," Verma said.
The products are beautiful and creative and the projects and experiments that touch people at a grassroots level become an elemental aspect of the larger cooperation between the two countries and is an example
of dedication.
"My friends and colleagues at the NID and we hope that the support of the Ethiopian government will continue to this project through Addis Ababa Chamber of Commerce and Sectoral Association (AACCSA) and Ethiopian Chamber of Commerce and Sectoral association (ECCSA), the businessmen, and the middle class," the Indian envoy said.
"We all need to support traditional art because this is part of our identity, our essence of culture. India can be an example in this time of machine-produced mass consumer goods but there is also space for indigenous products," he added.
According to Verma, the same socio-economic process that India went through a few years back to get here is happening in Ethiopia now. "We can adopt modernity and convenience but we can also keep alive our culture at the same time," he stated.
With the aim of increasing income generation opportunities, the project scope includes training of trainers, collaboration on product development and product range diversification, and brand building. In all, 125 weavers will be trained at the NID's campus during the course of the programme; 25 from each of the five countries. The workshop at the NID's Ahmedabad campus involved a two-week-long exchange of technical skills, comparison of marketing experiences and roundtable discussions.
The initial outcomes of this great cross-cultural project have yielded results that go beyond a range of new techniques, forms, colours and designs. Although the products are in the early days of their marketing cycle and it is too early for sales feedback, the participants said what they have learned was far more important than new products and techniques.
The weavers also stated that armed with their new knowledge of techniques, materials' capacities and some adapted better tools, they can continue to extend the product ranges themselves and teach others how to do the same.
"The India basket programme has given me confidence to my creativity," said Meseret Edeo, a mother of six who is one of the trainees from a small town called Debre Tsion in Ethiopia. "I am so happy that I was part of this training and I know it will change our lives because now we know how to professionally weave," said Meseret.
"The training we took was in detail and we now even know the technical way of making baskets. Before, we only used to use three colours but now we can just buy the grass and paint it in a way we want. We will now be able to make our own products according to the customers' orders and our taste," she added.
http://www.mid-day.com/articles/indias-basket-programme-empowers-african-women/15115061#sthash.cCZWeqTG.dpuf
--------------
'Female Genital Mutilation Against Girls Is Child Abuse'
February 24, 2014
FEMALE GENITAL Mutilation (FGM) is one of the the most widespread human rights abuses in the world.
Described as female circumcision, FGM is mostly carried out on young girls between infancy and age 15. In a number of countries in Africa and the Middle East, such as Egypt, Ethiopia, Somalia and Sudan, the practice is flourishing.
But the numbers of women forced to undergo the procedure in the UK are also shockingly high. Latest figures suggest that as many as 66,000 women in England and Wales have been subjected to FGM and 23,000 girls under the age of 15 are "at risk."
Now government ministers are set to act to tackle the problem. Lynne Featherstone, the International Development Minister who is leading the Government's female genital mutilation (FGM) campaign alongside crime and prevention minister Norman Baker, believes FGM can be "ended in a generation if we all work together."
The Department for International Development has established an ambitious £35million programme to address FGM in Africa and beyond. Despite increased media coverage of the illegal practice, many campaigners believe not enough is being done to stop the abuse.
Commonly carried out for cultural, religious and social factors within families and communities, the procedures intentionally alter or cause injury to the female genital organs for non-medical reasons.
Many of the victims suffer from long-term side-effects, such as infertility, lack of sexual pleasure and increased risk of childbirth.
Last week, a Met Police senior detective confirmed police action had saved a number of women and girls in London from the crime of FGM. Out of 69 cases of suspected FGM which were referred to the force last year, police intervention resulted in 57 girls being saved from undergoing the procedure.
Detective Superintendent Jason Ashwood, the head of the Met Police's FGM team, said his officers were using undercover tactics because it was "very hard to investigate FGM when the victim is a very young child and the suspect is a family member."
FAILING
However, Ashwood told The Times that doctors were failing to report suspected cases of FGM to the police therefore, young girls either at risk or recovering from cutting were being let down because "professionals" in the public sector that were not safeguarding children.
Approximately 100 to 140 million African women have undergone FGM worldwide and each year, a further three million girls are estimated to be at risk of the practice in the continent alone.
Former model Waris Dirie, a United Nations Population Fund Goodwill Ambassador and spokesperson on FGM is one of the million of women who has undergone the painful procedure.
She was five-years-old when it happened to her.
She said: "Mama tied a blindfold over my eyes. The next thing I felt my flesh was being cut away. I heard the blade sawing back and forth through my skin. The pain between my legs was so intense I wished I would die."
In the UK from April this year, all NHS acute hospitals are to be obliged to provide information on patients who have suffered or are at risk of FGM and also if there is a family history of it.
The data collated will have to be reported centrally to the Department of Health by September on a monthly basis.
Rukayah Sarumi is a campaign and advocacy manager at the Foundation for Women's Health Research and Development (FORWARD). The UK-registered charity leading the work on FGM.
FORWARD is dedicated to advancing and safeguarding the sexual and reproductive health and rights of African girls and women.
IMPORTANT
Sarumi said it was important that health professionals were trained in understanding how to respond to cases, which the charity has continuously pushed for.
She said: "It shouldn't be any different to how they would address any other safeguard issue."
"I think it's important to recognise that women who have undergone FGM are themselves survivors of this practice so we have to be careful that we don't target them and make them suspects, it's a series of victimisation.
Sarumi said it was important for people to understand that in some countries the procedure was not always carried out for religious reasons and sometimes "was a necessary part of their lives and rites of passage."
She said: "I think at this point in time what we want people to really understand more so than FGM just being a crime is that it's a form of violence against women and girls in the 28 countries that practice it. This will enable people to understand it is the same as other forms of violence that need to be tackled."
Leyla Hussein, the founder of charity Daughters of Eve, a non-profit organisation believes female genital mutilation against young girls is child abuse.
She works to protect girls and young women who are at risk of FGM.
A survivor of FGM, Somali-born Hussein a campaigner tackling gender-based violence through humor and frankness with a touch of therapy launched a petition; 'Stop FGM in the UK Now', which has received over 100,000 signatures.
Crime prevention minister Norman Baker believed it was important to target the local structure of power and authority such as community and religious leaders to get to the root of the problem.
He told The Voice: "Action needs to be taken in the communities themselves where this is practiced in the UK and elsewhere. This is one of the ways we can contact the Diaspora in this country in order to get the message across to them, and it is something cross-government are taking very seriously."
He added: "The whole process needs to be stopped absolutely. I am determined that we get prosecutions to send a clear message that it's illegal and that we are not tolerating it because we are not."
http://www.voice-online.co.uk/article/female-genital-mutilation-against-girls-child-abuse
--------------
Unveiled Women Banned From Entering Girls' Schools in Riyadh
February 24, 2014
RIYADH – Education departments in a number of regions of the Kingdom have banned female employees and visitors, who do not wear the veil, from entering girls' schools.
According to a circular sent by education departments to school principals, a copy of which Makkah daily obtained, the education departments have made it mandatory for the male and female school guards to abide by Islamic rules, regulations and directives and moral principles. They should avoid anything that violates the honor of the profession.
The education departments said no female employee or student should be allowed to leave school before the end of school hours unless they have a written permission from the female school principal. The identity cards of drivers who transport female students in private cars should be checked. Men should not be allowed to enter the schools except in special circumstances after checking by the female in-charge and after taking precautions to prevent mixing between genders.
The education departments stressed that the school administration and security authorities should be alerted when there are suspicions of anyone trying to enter the school or tamper with the building or contents.
The school building should be watched day and night. Nobody should be allowed to enter the school after school hours unless he or she has a written permission from the female school principal.
The departments said among the duties assigned to the school guard is to close the doors and windows, switch off the lights and air-conditioners, close the water taps after the female students, teachers and employees have left the school premises.
He should cooperate with the maintenance and cleaning teams when they arrive after school hours. He should open the school gate for them and remain with them until they complete their work.
As to the tasks of the female gatekeeper in the school, her presence is important at the school gate so as to follow the movement of female visitors and identify them inside the school premises. They should not allow any female student to leave the school during school hours except with a written permission from the school administration.
The circular demanded that the female gatekeepers should help female teachers on duty to watch girl students before and after office hours. They should carry out any other tasks assigned to them by the school principal or her deputy. They should also help in distributing papers within the school or in the handling of any other transactions.
http://www.saudigazette.com.sa/index.cfm?method=home.regcon&contentid=20140224196721
--------------
Yacoubian Urges Women to Act to Win Equality: Lebanon
February 24, 2014
BEIRUT: Paula Yacoubian's celebrated composure brusquely vanishes when the discussion veers toward the situation of women in Lebanon. Lebanon's top female talk show host is uncompromising when it comes to women's rights."Women in Lebanon are not even second class or third or fourth class citizens," she bitterly told The Daily Star. "Discrimination against women has reached unprecedented levels here [in Lebanon]; I find this alarming and outrageous, to say the least."
Speaking a few weeks ahead of International Women's Day, which falls on March 8, and against a backdrop of harrowing accounts of domestic violence that have emerged in the media recently, the young journalist was pessimistic.
But Yacoubian argues that women were partly to blame for their ever-worsening state, saying that Lebanese women were not "intelligently" making use of their education.
"Instead of making use of education to improve their condition, the majority of Lebanese women get a degree to improve their marriage prospects or become a socialite," Yacoubian retorts. "I am very sad to be saying this but this is the ugly truth, unfortunately."
But she is also perfectly aware that her upbringing and daring choices – Yacoubian is an orphan who married outside her religion – are not necessarily applicable to all contexts.
"Many Lebanese women are helpless most of the time," she admits. "Let's face it."
Having lost her father at a very young age, Yacoubian, 37, was brought up by her late mother Rachelle, with whom she shared a singular relationship.
"When you ask me about the women I admire or the ideal woman, as unoriginal as it may sound, I can't think of anyone else but my mother," she says, fighting back tears. "In all fairness, my mother is a role model, she was my driving force."
"Throughout my career, my mother was my biggest critic and one of the few people who pushed me and forced me to enhance my skills," Yacoubian adds.
With subtle emotion, the TV host recalls that the only time her mother had positive comments about her work was after her 2013 interview with President Michel Sleiman.
"It wasn't long before she passed away," Yacoubian recalls. "She said it was perfect."
Slowly but surely, Yacoubian climbed the professional ladder. At only 17 she started off as a news anchor at what was known as ICN TV and later held positions at prestigious media outlets including LBCI, ART and Al-Hurra TV.
Now, Yacoubian hosts a weekly talk show on Future TV, "Interviews," where she hosts politicians from Lebanon and the region. In recent years, Yacoubian and her husband, media mogul Mouafac Harb, founded Integrated Communications, a media services establishment.
But the journey to the top has certainly not been easy, and Yacoubian is comfortable detailing the hurdles she has had to overcome.
"I come from a very modest family that lacks connections," she confides. "And we all know that without connections or wasta, you can't get anywhere in Lebanon."
She likes to recall that during her debut at ICN, she would prefer reading the 8 o'clock news bulletin to an outing at the trendiest nightclub in the city. "You know bizarrely enough I used to have a lot more fun at the job than during an outing, for example," she notes. "Now, reflecting back, it is fair to say that I did not have a wild youth."
She also adds that dedication and passion are the key ingredients for success. "I wish Lebanese women would abide by that rule," she adds.
As for passion, Yacoubian is known to have plenty. At Integrated Communications, Yacoubian trained Lebanese politicians from both camps and she is proud of the results, she says.
"The training we provide is tailored and customized to the trainee's personality," she says. "We're keen to preserve the trainee's character and we work on fine-tuning several aspects including eye contact, hand gesture and charisma."
In fact, former Prime Minister Saad Hariri's public appearances are said to have improved thanks to training he received from Yacoubian.
But Yacoubian is quick to brush off as "rumors" that she trained Hariri.
"I did not train Prime Minister Hariri," she says in a categorical tone. "I might have given him some tips here and there but that does not mean I trained him per say."
About her long-term associate and husband, Yacoubian says Harb played an integral role in advancing her career. "Mouafac is not only a husband, he's a friend and a partner," she adds. "I always like to pay tribute to Mouafac because, after my [late] mother of course, he is among the few I trust and he is among the few who are very supportive of me."
In fact, the couple strives to incorporate their ideas about secularism, openness and equality into the education of their 9-year-old son Paul.
"Paul has been raised not to differentiate between genders," Yacoubian says.
She maintains that parents should serve as an example to their children.
"I mean when a kid sees his mother playing football with him and his father being supportive of his mother's career he won't grow up to become a sexist or misogynist."
"Also," she adds, "to the Lebanese women I honestly advise them to go out and fight for their rights because we all know the men in this country will not grant them anything easily."
http://www.dailystar.com.lb/News/Lebanon-News/2014/Feb-24/248273-yacoubian-urges-women-to-act-to-win-equality.ashx#ixzz2uDuVfKjF
--------------
Trialogue among female MPs of Pakistan, UK & Afghanistan ends
February 24, 2014
Islamabad: The Women's Parliamentary Caucus (WPC) and Commonwealth Parliamentary Association (CPA) have signed a Memorandum of Understanding (MoU) outlining the willingness of the two organisations to explore opportunities to collaborate on international programmes and activities when their interests and priorities coincide.
The MoU was signed on the concluding day of a three-day trialogue among women parliamentarians from Afghanistan, UK and Pakistan.
Women MPs from Afghanistan, Pakistan and UK met in Islamabad for three days, February 20-22, for the third meeting organised under the Parliamentary Partnership Programme between Women's Parliamentary Caucus (WPC) of Pakistan and the CPA, UK.
The Afghan delegation comprised two women parliamentarians headed by Dr. Golalai Nur Safi. The CPA, UK, delegation of five members included three MPs and two members of the House of Lords and was led by the Lord Speaker Baroness D'Souza whereas and the WPC delegation comprising 13 members was led by former Speaker National Assembly and Patron of WPC MNA Dr. Fehmida Mirza.
Under the signed MoU, the frameworks within which the parties may agree to collaborate would include encouragement of open exchange of information and ideas that further programme objectives and strengthen organisational ties and exploration of opportunities for programme collaboration that considers the needs, interests, capacities and resources of each party and their beneficiaries.
Parties will also develop collaborative projects where opportunities arise and will work together to establishment Women's Parliamentary Caucuses in the Pakistani provinces and in the wider South Asia region.
As part of the Parliamentary Partnership Programme between WPC and CPA-UK, this was the third meeting of women parliamentarians. The focus of this year's dialogue was on the women's health and education that brought out many interesting aspects of the state of women's health and education in the three participating countries. The policies, plans, legislations and existing best practices within the three countries were shared and discussed on the given themes.
The key objective of this three-day programme is to enable the women parliamentarians to discuss issues, opportunities and challenges in legislation policy-making in their respective countries so as to improve governance by assuming greater and meaningful role as women parliamentarians in prioritising and promoting the social reform agenda across party lines. It seeks to give impetus to the legislative processes to respond effectively to the immediate and urgent needs and concerns of the women they represent.
The day three of the dialogue concluded with former National Assembly speaker and patron of the Women Parliamentary Caucus Dr. Fehmida Mirza in the chair who thanked the participants from the UK and Afghanistan as well showed her great appreciation for the National Assembly speaker for his wholehearted support in organising the dialogue. She talked about the past achievements of WPC with regard to legislation and women's empowerment and extended her support establishing such caucuses in the region.
WPC General Secretary MNA Shaista Pervaiz Malik said the present management at WPC would continue efforts for women's empowerment through legislation. She shared the plan of establishing thematic sub-committees of WPC for more focused interventions.
Responding to a question regarding implementation of the legislation, former MNA Yasmeen Rehman said that along with civil society and media, WPC can play a supervisory role to ensure effective implementation of pro-women laws.
Baroness D'Souza, who headed the UK delegation, highlighted the significance and the accomplishments of the WPC in Pakistan and termed it as a model for other countries to replicate. She said that implementation of laws is an issue faced by every country. She also shared the role played by women parliamentarians in the UK for legislation on women, children, youth and special people.
Dr. Gulali Nur Safi, head of the Afghanistan delegation, looked forward to greater collaboration with the women parliamentary caucuses of Pakistan and Afghanistan.
The delegates agreed to develop strategies to address the challenges in implementing education legislation to ensure that both boys and girls have equal access to primary, secondary and higher education and encourage standardisation of monitoring and evaluation mechanisms at national and provincial level.
Besides committing to promote gender equality in education system, they suggested to explore ways through which women parliamentarians can be champions of education in their legislatures and in their respective constituencies and can work together to form multi-party consensus on education and agreed to scrutinize the allocation of education resources in national, regional and local budgets and advocate for increase in budgetary allocations. They also agreed to promote discussions on family planning through parliamentary debates.
http://www.thenews.com.pk/Todays-News-6-234646-Trialogue-among-female-MPs-of-Pakistan,-UK-&-Afghanistan-ends
--------------
First lifestyle mobi site for Muslim women launched
February 24, 2014
Modest Muse is South Africa's first fashion and lifestyle mobi site aimed at Muslim women in South Africa. This new site covers a range of subjects in the areas of inspiration, fashion, the self, family, community, décor, beauty, recipes, careers, parenting and marriage.
"Modest Muse encourages and advises women on how to do things in a way that is permissible (Halal)," says Mushra Hartley, the editor of Modest Muse at Media24 Digital Magazines. "How to overcome issues and obstacles faced daily by Muslim women living, learning, working and parenting in Western society, whilst still trying to uphold their devotion to Islam, is also covered by Modest Muse," says Hartley.
New content is uploaded daily. This includes:
- Tips on fashion, scarf styling, décor, make-up and lots more
- A daily Salah fact or tip, showing its significance
- A verse taken from the Quran with a short explanation of its context and application
- A holy place for travel or worship, including some historical facts
- Daily inspirations to uplift and motivate the reader
- A "We Like" section featuring, books, blogs, personal stories and a lot more
- Reviving Sunnah, featuring a practice of the Prophet Muhammad (PBUH) with some insights into how and why to practise it today
- A recipes section where Cape Malay and Indian cooking styles are the inspiration for most of the recipes. So too are the flavours of North Africa and the Middle East and the influence of our mothers' kitchens
- Home, family and career tips aimed at moms juggling a job with family life and searching for the ideal work-life balance. Practical advice for women building their careers, whether they are moms or not. All tips are provided within the confines of being a Muslim woman in Western society
- A question and answer section, covering queries on whether something is allowed or not. This includes answers from credible sources.
"We want to assure them that the real goal is not to make compromises to fit in, but rather to stand out and inspire: to embrace their life, their faith and whatever circumstances they are in and be their best and happiest self," says Hartley. "Modest Muse has been created for Muslim women, by Muslim women, to enlighten, teach, inspire and educate them every single day with quality content."
Modest Muse is also available on Facebook, Twitter and Pinterest.
http://themediaonline.co.za/2014/02/briefly-first-lifestyle-mobi-site-for-muslim-women-launched/
-------------
Panel on female veiling contrasts ideas of repression and self-expression
February 24, 2014
The Lawrence chapter of Amnesty International hosted an open discussion in the Esch Hurvis Studio on the evening of Tuesday, Feb. 18, titled "The Hijab Debate: Exploring the Political and Cultural Contexts." The faculty panel consisted of Associate Professor of Anthropology Carla Daughtry and Visiting Associate Professor of History Michael Robert Mahoney. Sophomore and president of Lawrence's chapter of Amnesty International Razan Anabtawi facilitated the open discussion.
Originally from Palestine, Anabtawi is in her first year as president of Amnesty International and is an anthropology and human geography double major. She said the idea for the panel was the result of many conversations with students, Amnesty members and faculty members. The focus of the event was the controversy surrounding Muslim dress and the Western critique of the hijab as a form of oppression.
"I felt like there were a lot of perspectives from the Arab world that were not being presented in American discourse, so I just thought, why not Lawrence and why not now?" Anabtawi said. "I just felt like there was a need to create a platform for this discussion where everyone could come together and voice these questions and opinions."
Although there are no hijab-wearing Lawrentians on campus, there are Muslim students.
"The Appleton community has a relatively large population of Egyptians, Syrians and women who wear the hijab," Anabtawi said. In addition, international or exchange students from Jordan, Pakistan and Turkey were present and participated in the open discussion.
Professor Mahoney began the panel with the historical context of the hijab. Mahoney stated that veiling did not originate in the religion of Islam but in Christianity, which can be seen in traditional habits worn by nuns. The Qur'an is also not specific about the type of modest dress that women must wear.
Professor Daughtry outlined the complex cultural context and reasoning behind the veil. She explained that forms of head- and body-covering are worn for a cultural and social sense of modesty and a form of pride or honor. The burqa is even seen as a form of "portable seclusion," allowing women to move outside of the home while maintaining their privacy.
"When we talk about a cultural sense of modesty, you do have an individual, but that individual has a family that would teach that sense of modesty and peer groups to enforce it," Daughtry explained. "You have a whole cultural environment that plays a role in pressuring how you're dressing."
Daughtry presented a University of Michigan survey showing which styles of female Muslim dress are thought to be appropriate in seven Muslim countries, including the home countries of students present. This prompted two students from Pakistan to voice their beliefs that the ideal full-body coverage of their country is not the same as the less-covered dress they see in reality.
The open discussion brought up the laws of full coverage in Saudi Arabia, which is enforced by government "morality police" versus the recent laws in France banning the hijab altogether as reflecting strict rules of each side. The discussion mainly focused on the social pressures and the question of Muslim women's choice when it comes to their clothing.
"It is Muslim women's view that veiling as a practice is their way of asserting their views and their religious beliefs," Daughtry said. However, the discussion did bring up that not all religious women choose to wear the hijab and it may depend on their age, socioeconomic background, and whether or not there was an Islamic political party in power at that time.
A central point of the panel was how Western feminists critique veiling as a sign of oppression when in reality Western women are also oppressed. "The hypocrisy of the West is how they position themselves as the great liberators of Islamic women and use that as a justification for intervention," Mahoney explained.
"When you think about the American fashion industry and American beauty standards, they are perhaps no more free than cultural views of veiling," Daughtry said. She used the phrase "tyranny of fashion," as coined by anthropologist Lila Abu-Lughod, to describe this form of oppression in the West.
Mahoney explained that the hijab has also been worn historically as a form of political protest against estern imperialism, colonialism and hypocrisy. Women may wear a hijab as a form of resistance to these things, even if they are not Muslim.
Tammara Nassar, a freshman and a native of Amman, Jordan, attended the panel and expressed her thoughts on the Western hypocrisy of the veil.
"A lot of my friends view the hijab as a form of resistance. A lot of people who wear the hijab view people who don't wear the hijab as the oppressed," Nassar said. "Somebody wearing a bikini can be viewed as oppressed by someone wearing the hijab and vice versa."
"It's a very active and strong symbol," Daughtry said. "I'm wondering if it would ever be possible to deactivate that symbol, make it less charged so one could veil and not veil without judgment."
"The hijab is ambiguous," concluded Mahoney. "It has different meanings that to some are contradictory and that's part of why, even within Islam, there is so much debate."
http://www.lawrentian.com/archives/1002708
--------------
Advocate for Afghan girls to speak at Langley International Women's Day lunch
February 24, 2014
A young woman who has made it her mission to help Afghan girls get an education will be the keynote speaker at the Rotary Club of Langley Central's third annual International Women's Day lunch.
The event takes place on Saturday, March 8 at Newlands Golf Club.
Lauryn Oates became interested in the plight of Afghan women in 1996, at the age of 14. She read about how the Taliban was treating women and girls, refusing to allow girls to go to school. In 1999, she founded the Vancouver chapter of Canadian Women for Women in Afghanistan (CW4WAfghan) and is currently projects director for the organization. Since 2008, CW4WAfghan has graduated over 4,000 teachers and puts thousands of girls through school as a result. It is developing a multilingual online database of educator resources for Afghan teachers.
In 2004, Oates conceived Ideaccess, which translated and distributed human rights and women's rights resources into Arabic, Farsi and other languages. She is also a founding member of the Canada Afghanistan Solidarity Committee and past co-ordinator for the Funders' Network for Afghan Women.
She divides her time between B.C. and Kabul, Afghanistan.
The lunch takes place for 11:30 a.m. and 2 p.m. Three local women who have been leaders in a variety of endeavours will be specially honoured at the event. They are Kwantlen First Nation chief Marilyn Gabriel, businesswoman and philanthropist Ingeborg Violet and social activist Krissi Bucholtz, a 23-year-old founder of the People's Foundation of Sierra Leone.
Gabriel has been chief of the Kwantlen First Nation for almost 25 years. She has led her First Nation in regaining its traditional name; established social and educational programs; made retaining and strengthening the traditional culture a priority; improved relations with all levels of government and helped the First Nation become involved in a series of business ventures.
Violet co-founded Domaine de Chaberton Winery with her late husband Claude. It was the first winery in the Fraser Valley and set the standard for many which have followed.
She is also an active philanthropist and community volunteer, raising money for Langley Memorial Hospital and other community organizations and charities.
Bucholtz began travelling to Sierra Leone as a Grade 12 student, and founded her organization to empower young people in that war-torn African country with leadership and mentorship opportunities, and a chance to attend university on scholarships. Thus far, 12 Sierra Leoneans are in university on scholarships provided by the foundation.
Entertainment at the event, will is open to both women and men, will be provided by students from Langley Community Music School. Tickets and more information are available through the website www.internationalwomensday.ca or from Rotary Club members.
http://www.langleytimes.com/community/246644511.html
--------------
'Freedom to Love for All': Iranian Pop Queen Releases Pro-LGBT Music Video
February 24, 2014
The Iranian pop star Googoosh has released a music video which champions LGBT rights.
The 63-year-old singer, whose real name is Faegheh Atashin, posted a music video for her love song, Behesht (Heaven) on her Facebook page on Valentine's Day, featuring a lesbian couple.
The ex-patriate Iranian star is immensely popular among Iranians of all ages and is one of the first high-profile Iranians to advocate for LGBT rights.
The song's music video, shows a young woman being interacting with her unseen partner, who proposes to her, gives her tickets to a Googoosh concert, gets harassed by a group of men at a train station and meets the woman's father who does not approve of the relationship.
At the end of the video it is revealed that the couple are both women, played by Iranian actresses Pegah Ferydoni and Yasmine Azadi.
'Don't tell me to run away from love. You couldn't do it, I could not too. We could not go back to where we were,' sings Googoosh.
The music video, which has been widely shared on social media, concludes with the women holding hands and the caption 'Freedom to love for all'.
The director of the video, Navid Akhavan, told the Guardian: 'We knew from the start that because of its topic the video is going to be very controversial among Iranians, that's why we expected negative feedback too, but that hasn't bothered me, nor Googoosh.'
Homosexuality is illegal in Iran. Men who are convicted of homosexuality can be sentenced to death. Women are sentenced to be lashed, but if they are convicted four times, they can be executed on the fourth occasion.
In 2012, an Iranian cleric, Ayatollah Abdollah Javadi-Amoli, said in a speech that homosexuals were inferior to dogs and pigs and blamed them for spread of AIDS, reported the Guardian.
The Behesht video has been denounced by various websites in the country. Khabar Online labelled the video obscene and said it aimed to promote 'hideous' acts. Enghelab News said Googoosh was 'anti-revolutionary' and that the video was produced to spread decadence in Iranian society.
However, many Iranian people have responded to the video with enthusiasm.
'The reactions we have seen so far have been tremendous,' said director Navid Akhavan. 'The comments I have read online and the messages I have received from people within the Iranian LGBT community have brought tears to my eyes.'
The Iranian LGBT community posted the video on their Facebook page, with the excited caption:
'Googoosh… the most famous Iranian female singer supports equal love in her new music video!!! There are different reactions towards this video so far. Lots of appreciations by Iranians, and lots of hatred as well. But we just can say BRAVO for risking your fame and doing such thing for kinda the first time in history of Iranian/Persian music.'
Googosh rose to prominence before the 1979 Islamic Revolution. After the revolutions she remained in Iran, though she did not perform in public due to a ban on female singers.
She revived her career when she left Iran in 2000 and she has lived in exile since then, it is believed in Los Angeles.
Googoosh travels around the world performing to sold-out houses in European and U.S. cities with large Iranian populations.
She also has a television show, Googoosh Academy, an X Factor style show on Manoto 1, a London-based channel run by Iranian exiles.
http://www.dailymail.co.uk/news/article-2566481/Freedom-love-Iranian-pop-star-Googoosh-releases-pro-LGBT-music-video.html#ixzz2uE9iMa6j
--------------
The Islamic State of Iran and Gender Discrimination
February 24, 2014
Only a few days after a United Nations Special Rapporteurs announcement on the situation of human rights in Iran, a woman was hanged by the Iranian regime in the Lorestan province, as the local media reported.
Even with the seemingly moderate President Hassan Rouhani leading the Islamic Republic of Iran, no action has been taken to address the discriminatory legal and social laws regarding women and young girls. Women are not allowed to exercise some basic civil rights in Iran as well.
To be more specific, some of the laws in the Islamic Republic are totally contradict internationally accepted human rights standards, reinforcing the superiority of men over women.
In verse 34 of the Quran, which is increasingly cited by Islamic officials, "men are in charge of women by [right of] what Allah has given one over the other and what they spend [for maintenance] from their wealth. So righteous women are devoutly obedient, guarding in [the husband's] absence what Allah would have them guard. But those [wives] from whom you fear arrogance – advise them; forsake them in bed; and [finally], strike them."
This verse has been applied to various areas of Iranian law. For example, when it comes to criminal law in the Islamic law of Iran, girls can be held criminally responsible at the ages of 8-9 years old, while criminal responsibility for boys begins at 15 years old. So why should girls be regarded as mature adults at 8-9 years old?
If a woman is killed in Iran, her blood money (money the family receives in compensation) is not equal to that of man. Women are worth half of that of a man. For criminal laws, according to Islamic Sharia law, sexual intercourse outside of marriage is punishable through the stoning of men and women. However, evidence indicates that women have been stoned at a greater proportion than men.
Honor killing is still practiced in provinces such as Eilam, Khuzestan, Kordestan, Fars, Lorestan, Azerbaijan, and Kermanshah while the Iranian regime ignores these cases. In addition, a woman's testimony in court is worth half that of a man's testimony, based on criminal law.
In addition, while women are required to wear a Hijab, backed by Article 683, "Those women that appear in the streets and public places without the Islamic hijab, shall be sentenced from ten days to two months' imprisonment or fined from fifty thousand to five hundred thousand Rials", there is no similar law and penal code for men.
Regarding family law, girls are legally allowed to marry at 8-9 years old, while boys must be at least 15 years old. Further, the father is the natural guardian who can marry off his daughter, even if the girl is an adult, she cannot marry someone on her own. Wives and daughters cannot leave the country without the official permission of their husbands or natural guardian. They also cannot obtain a passport without the consent of their husbands.
Muslim men can marry women from other religions (religions of the book), while women cannot marry a non-Muslim unless the man converts to Islam.
Also under family law, it goes without saying that the woman can only contract one marriage at one time, but there is not restriction on the number of wives a man can have. Though many follow Quranic verses that allow four wives, but under the Shia Islamic belief, a Mut'a (temporary marriage) can provide a loophole. In Mut'a, Muslim men are allowed contract an unlimited number of temporary marriages, for a fixed period of time.
Article 1105 of the Civil Code states, "In relations between husband and wife, the position of the head of the family exclusively belongs to the husband."
One of the most appalling laws is Tamkin, meaning submission or obedience. To be more specific, Tamkin has been defined as the full accessibility and unhampered sexual availability of the woman to her husband. Sexual availability is considered a woman's duty and a man's right.
When it comes to employment laws, Article 1117 of the Civil Code indicates "The husband can prevent his wife from an occupation or technical profession which is incompatible with the family's interests or the dignity of him or his wife." Men can initiate a unilateral divorce.
In family law and inheritance rules, women only receive half as much as their brothers or other male relatives. Even if a husband dies, the wife will receive only one-eighth of the inheritance if she has a child. The law also prevents women from being judges.
The protection of every person's human rights "without distinction of sex" are enshrined in Article 2 of the Universal Declaration of Human Rights (UDHR) and Article 2 of the International Covenant on Civil and Political Rights (ICCPR).
Hypocritically, while the Islamic Republic of Iran is a signatory of the ICCPR, and while there is a so-called moderate president in power, the discriminatory laws against women remain intact.
http://www.frontpagemag.com/2014/majid-rafizadeh/the-islamic-state-of-iran-and-gender-discrimination/
--------------
URL: https://www.newageislam.com/islam,-women-and-feminism/new-age-islam-news-bureau/teenage-girl-victim-of-'grooming-gang'-of-the-same-ethnic-origins/d/35910