New Age Islam News Bureau
30 Apr 2013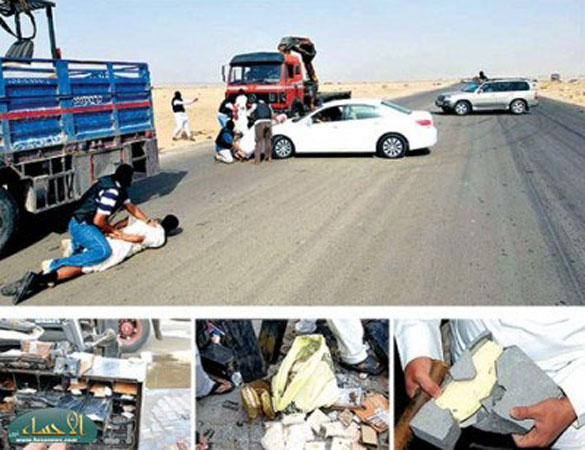 Photo: Saudi Policewomen Raid 'Suspected' Drug Dens
-------------
• 15 Saudi Girls Arrested At Cocktail Party
• Saudi Policewomen Raid 'Suspected' Drug Dens
• Human Rights Group Condemns European Burqa Bans
• Emiratisation Brings Greater Equality for UAE Women
• Education for Girls is the Global Issue of Our Time
• Saudi Nurses Demand Protection from Psychiatric Patients
• First Female Iraq War Resister to Be Court Martialled
• Female Converts to Islam Facing Growing Scrutiny after Boston Bombings
• Campaign Offers Women Protection from Domestic Violence
• Physical Activity for Women Stressed
Compiled by New Age Islam News Bureau
URL: https://newageislam.com/islam,-women-and-feminism/new-age-islam-news-bureau/tamerlan-tsarnaev's-ex-girlfriend--he-beat-me-into-wearing-burqas/d/11361
------------
Tamerlan Tsarnaev's Ex-Girlfriend: He Beat Me into Wearing Burqas
By Cheryl K. Chumley
April 29, 2013
Tamerlan Tsarnaev's ex-girlfriend said he used to beat her if she wore Western clothing and tried hard to turn her against the United States.
Nadine Ascencao, 24, said that in her three years of dating Tsarnaev, he tried to change her into an Islamic extremist, The Daily Mail reported. She said in the report that she was originally obsessed with him but that she had a "lucky escape."
Ms. Ascencao said in an interview with The Sun: "One minute he's this funny, normal guy who liked boxing and having fun, the next he is praying four times a day, watching Islamic videos and talking insane nonsense. He became extremely religious and tried to brainwash me to follow Islam. Tamerlan said I couldn't be with him unless I become a Muslim. He wanted me to hate America like he did."
Tsarnaev, 26, was killed in a shootout with police stemming from the April 15 Boston Marathon bombings. His brother, Dzhokhar, 19, who is the second suspect in the terrorist attacks, is receiving long-term medical care under law enforcement watch at Fort Devens in Massachusetts.
http://www.washingtontimes.com/news/2013/apr/29/tamerlan-tsarnaevs-ex-girlfriend-he-beat-me-wearin/#ixzz2RvicEewY
------------
15 Saudi girls arrested at cocktail party
April 30, 2013
Saudi Arabia's feared religious police arrested 15 female university students during a cocktail party that also involved five men.
Members of the Commission for the Promotion of Virtue and Prevention of Vice raided a rest house in the western town of Taif after receiving information about plans to stage a concert that will include music and dancing.
Newspapers said the five male students managed to escape while all the 15 girls were arrested. They said police seized a large amount of "pies, sweets and juice" at the party.
Men and women are not allowed to interact in conservative Saudi Arabia unless they are closely related.
http://www.emirates247.com/crime/region/crime-serial-rapist-sentenced-to-death-in-saudi-2013-04-30-1.504610
------------
Saudi Policewomen Raid 'Suspected' Drug Dens
By Staff
April 30, 2013
Nearly 100 Saudi policewomen raided houses and other sites suspected to be used for drug dealing in a rare operation illustrating the gradual collapse of social barriers against local women in the conservative Moslem Gulf Kingdom.
The cops are part of a new batch of Saudi policewomen who graduated after receiving training on combating drug dealing and other illegal activities carried out by women.
The massive operation over the past two days covered the capital Riyadh and other towns in the country of 28 million people.
"The houses and sites raided included mostly female residents…the police women who carried out the raids have been trained on such operations," said Amal Khashugji, director of women's affairs at the counter-narcotics department in Riyadh.
"These policewomen do not face real dangers as is the case with police men because their work is confined to searching women….they are allowed to raid houses only after the site is secured by qualified security men."
Like other Gulf oil producers, Saudi Arabia has been targeted by drug gangs given their high per capita and proximity to key narcotics producing Asian countries. Scores of drug dealers have been beheaded in Saudi Arabia.
http://www.emirates247.com/crime/region/saudi-policewomen-raid-suspected-drug-dens-2013-04-30-1.504537
------------
Human Rights Group Condemns European Burqa Bans
30 April 2013
A new report from Amnesty International, an influential human rights group, condemned European countries for denying Muslim women jobs and education by banning full-face veils or neglecting to enforce anti-discrimination laws. In addition to bans on the burqa (traditional Muslim robes that cover women's faces and bodies) in France and Belgium, Amnesty alleged that other countries like Switzerland and the Netherlands were failing to take action against employers who discriminate against women wearing traditional religious dress. Schoolchildren have also been prevented from wearing religious or cultural clothing in the classroom. This report follows a long trend showing that these types of bans on religious clothing are deeply harmful to Muslim women.
"Women should be able to wear whatever they prefer…States have focused so much in recent years [on] the wearing of full-face veils as if this practice were the most widespread and compelling form of inequality that women have to face," the report explained.
If anything, Amnesty International argued, France's ban on full veils has only increased hostility toward Muslim women, rather than protecting them, which the legislation is (ostensibly) intended to do. Even those who choose to wear hijab, the traditional Muslim headscarf that covers the hair but leaves the face exposed, rather than the full face veil, have reported higher levels of suspicion towards them since the ban went into effect.
The report encouraged European countries to avoid implementing bans on religious dress at colleges and universities. At the beginning of 2011, a similar ban implemented by Turkey, a secular country, quietly expired after many Muslim women simply chose to forgo higher education, rather than attending school without a headscarf.
According to the Amnesty International report, these laws, in addition to a widespread failure to enforce anti-discrimination laws against employers who will not hire women wearing Islamic ritual attire, represent a culture of anti-Muslim extremism that politicians choose to feed, rather than quench.
In this rhetorical and political war, burqa bans are not the only line of attack. Other European leaders like Marine Le Pen, the right-wing candidate who garnered 18% of the vote in the first round of the recent French election, have spoken out against halal butchery, the Muslim ritual slaughter of animals. The Dutch stirred controversy last year when several politicians proposed a law that would effectively ban halal and kosher (Jewish ritual) slaughter. There are also restrictions on Muslim places of worship. Minarets, for example, are banned in Switzerland.
As the report argues, Muslims in Europe do not constitute a homogenous group. But when certain forms of Muslim religious expression are illegal, it makes the entire religion seem foreign, rather than a part of European culture, further isolating all Muslim sects and thereby doing the opposite of what these restrictions are meant to do.
http://www.care2.com/causes/human-rights-group-condemns-european-burqa-bans.html#ixzz2RvueNjOn
------------
Emiratisation brings greater equality for UAE women
Melanie Swan
Apr 29, 2013
ABU DHABI // Women say they are the main beneficiaries of Emiratisation.
Dr Fauzia Jabeen, a researcher at Abu Dhabi University, asked 200 undergraduate and postgraduate students their opinion on the success of the push to get nationals into the workplace.
Four in five women, 78 per cent of those interviewed, said Emiratisation had helped them in their careers. Only two-thirds – 66 per cent – of men felt the same way.
"Women consider Emiratisation has been more helpful," said Dr Jabeen. "They are getting more jobs and good sponsorships."
Age played a factor in the findings. Seventy-four per cent of students under 30 said Emiratisation was a positive thing, compared with 58 per cent of those older than 30.
Dr Jabeen worked alongside two other researchers – Dr Marios Katsioloudes, professor of management at Qatar University, and Dr Sai Geeta Kukunuru, of Abu Dhabi University's Al Ain campus.
Full report at:
http://www.thenational.ae/news/uae-news/emiratisation-brings-greater-equality-for-uae-women#ixzz2Rvvz82Nu
------------
Education For Girls is the Global Issue Of Our Time
30 April 2013
"Our response to such behavior is a bullet," replies a Pakistani man, flatly, when asked if the women in his household could seek an education. "When it comes to our honor, the only answer is a bullet," he says.
The scene is from a documentary, screened at the 2013 Women in the World summit, that captures the door-to-door crusade of young women fighting for girls' education in Pakistan. The talk of bullets was particularly haunting for the summit's audience, given the event around which this year's gathering was centered: the attempted assassination of Malala Yousafzai, the teenager shot in point-blank range in the head by the Taliban last October for speaking out in support of girls' education in northern Pakistan.
Full report at:
http://www.policymic.com/articles/35173/education-for-girls-is-the-global-issue-of-our-time
------------
Saudi Nurses Demand Protection from Psychiatric Patients
30 April 2013
YANBU: — Fourteen female nurses at Al-Ossaili health centre in Yanbu have presented a petition to their director after they were threatened by an armed intruder in broad daylight.
In the memo, the nurses said psychiatric patients and mentally ill people entering the centre without any authorization has occurred quite often without any security measures preventing them from doing so.
They said this exposes them to great danger.
The nurses said they are threatened by people when they leave their homes.
They added that the location is unsafe, Al-Hayat Arabic daily said.
An official report into the state of the centre said the canter's building is a rented one and in a bad condition, unlike the women's section on the first floor, the men's section, administration department and the dental section on the second floor.
Full report at:
http://www.saudigazette.com.sa/index.cfm?method=home.regcon&contentid=20130430163679
------------
First Female Iraq War Resister to Be Court Martialled
29 April 2013
The first female soldier to flee the U.S. military for Canada to avoid the Iraq war is to be court-martial Monday.
The Colorado Springs Gazette reports that Kimberly Rivera was charged with desertion and faces up to five years in prison and a dishonourable discharge if convicted.
Rivera was assigned to Fort Carson's 4th Infantry Brigade Combat Team in Colorado and served in Iraq in 2006. She says she became disillusioned with the mission.
While on a two-week leave in the U.S. in 2007, she crossed the Canadian border after she was ordered to serve another tour in Iraq. Rivera applied for permanent residency, but Canadian immigration officials ordered the mother of four to leave the country or face deportation.
She was arrested last year at the U.S. border.
http://english.alarabiya.net/en/News/middle-east/2013/04/29/First-female-Iraq-war-resister-to-be-court-martialed.html
------------
Female Converts to Islam Facing Growing Scrutiny after Boston Bombings
By Omar Sacirbey
April 30, 2013
BOSTON — When Karen Hunt Ahmed and her Muslim husband divorced four years ago, many friends asked her, "Now you can stop this Islam stuff, right?"
Some friends, she thought.
"Like it was a hobby I took up when I got married and now I'm supposed to drop it," said Hunt Ahmed, president of the Chicago Islamic Microfinance Project, which she founded with two colleagues in 2009.
Hunt Ahmed, 45, is part of a growing sorority of female American converts to Islam, especially those who are or were married to Muslim men, who must deal with the perception that they converted to Islam because of domineering boyfriends or husbands.
Full report at:
http://www.washingtonpost.com/national/on-faith/female-converts-to-islam-facing-growing-scrutiny/2013/04/29/a69e7962-b112-11e2-9fb1-62de9581c946_story.html
------------
Campaign Offers Women Protection from Domestic Violence
30 April 2013
The King Khalid Foundation has launched perhaps one of the most strident anti-domestic violence campaigns in Saudi Arabia with a provocative image of a Saudi woman — clad in Abayas and Niqab — with a blackened eye.
The image, accompanied by the phrase in Arabic, "Some things can't be covered — fighting women's abuse together," has drawn widespread attention among Saudis for its stark portrayal of battered women.
The campaign is geared to raise awareness among women, but also urges reporting cases of violence against women. It promises "legal protection for women and children from abuse in Saudi Arabia."
Campaign organizers' literature said: "The phenomenon of battered women in Saudi Arabia is much greater than apparent."
Howaida, 38, a mother of four from Madinah, said she welcomes the campaign, but cautions that not all women will embrace the spirit of its intent.
Full report at:
http://www.arabnews.com/news/449921
------------
Physical Activity for Women Stressed
30 April 2013
Effat University's "Health Day" initiative, supported by one of the leading pay-TV networks, OSN, reiterated the importance of exercise and physical activity for Saudi women.
Prominent panellists from the health care industry, as well as leading female athletes from Saudi Arabia, addressed over 500 students at the Effat University auditorium.
They highlighted the importance of adopting a healthy lifestyle, particularly in the wake of the rising incidence of obesity and diabetes. Speakers also underlined the negative repercussions of smoking and irregular sleep patterns on the human body.
Alaa bin Salman, King Abdulaziz University medical student and director of the YouTube show "Your Choice", reinforced the importance of adopting healthy lifestyle changes and creating more awareness among Saudis on how to take the first step toward a better and fitter tomorrow.
Full report at:
http://www.arabnews.com/news/449912
------------
URL: https://newageislam.com/islam,-women-and-feminism/new-age-islam-news-bureau/tamerlan-tsarnaev's-ex-girlfriend--he-beat-me-into-wearing-burqas/d/11361