New Age Islam News Bureau
10 Oct 2012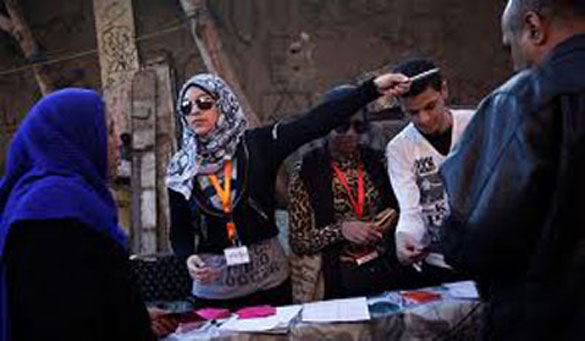 • First Female Rapper Debuts in Afghanistan
• Trading of Girls case: MPA Tariq Masuri appears in court
• Israeli Women's Coalition Wants To Become a Force to Be Reckoned With
• A Model of Inclusion for Muslim Women in China
• More Arab Females Join Women's Rights Movement to Demand Equality
• Fellow Nobel Peace Prize Winner Criticises Africa's First Female Head of State
• Women Primary Victims of Violence in Northern Mali, Says UN Rights Official
• Giving a Voice to the Voiceless: International Day of Girl Child
• Two Bills On Women's Rights in Next Session of Pak Punjab Assembly
• Pak: Exhibition Highlights Violence against Women through a Cop's Brush
• Women Given New Push by First Lady of Bahrain
• Daughter of Murder Suspect Apologises To Filipina Businesswoman Family
• Syrian author shares PEN/Pinter prize with Carol Ann Duffy
• U.N. and Arab Women TV launch new program
Compiled by New Age Islam News Bureau
Photo: A Model of Inclusion for Muslim Women in China
URL: https://www.newageislam.com/islam,-women-and-feminism/new-age-islam-news-bureau/taliban-says-it-shot-pakistani-teen,-malala-yousafzai,-for-advocating-girls'-rights/d/8937
--------------
Taliban Says It Shot Pakistani Teen, Malala Yousafzai, For Advocating Girls' Rights
By Richard Leiby and Michele Langevine Leiby,
October 10, 2012
ISLAMABAD, Pakistan — A 14-year-old Pakistani student who won international acclaim for speaking out for girls barred from school by the Taliban was critically wounded Tuesday by a gunman who boarded her school bus, asked for her by name, aimed his pistol at her head and fired, officials said.
The Pakistani Taliban asserted responsibility for the attack on ninth-grader Malala Yousafzai, who gained notice in early 2009 when she wrote a diary about Taliban atrocities under a pen name for the BBC's Urdu service. Yousufzai lives in Mingora, a city in the scenic northwestern Swat Valley, where Taliban insurgents imposed harsh Islamic law for two years before being routed by a major military operation in May 2009.
Today, the army promotes Swat as a tourist destination — it sponsored a festival there in July, trying to restore its reputation as the Switzerland of Pakistan. Residents say militants rarely strike, but Tuesday's daylight attack demonstrated the Taliban's continued ability to infiltrate the area, which adjoins Pakistan's insurgency-plagued tribal belt.
Two months ago, Taliban gunmen shot and seriously injured the president of Swat's hotel association in Mingora and vowed further attacks on those it considers pro-government.
Many Pakistanis view Yousafzai, who also promoted literacy and peace, as a symbol of hope in a country long beset by violence and despair. In 2011, the Pakistani government awarded her a national peace prize and 1?million rupees ($10,500).
She also was a finalist last year for the International Children's Peace Prize, awarded by a Dutch organization that lauded her bravery in standing up for girls' education rights amid rising fundamentalism when few others in Pakistan would do so.
Yousafzai was flown by helicopter to a military hospital in Peshawar, where officials said a bullet was lodged near her spine. Surgeons were unable to operate immediately because of swelling in her skull.
"She is young, therefore we are hopeful she will recover," said Mumtaz Khan, a senior neurosurgeon who examined the girl.
President Asif Ali Zardari directed that Yousafzai be sent abroad for medical care if needed. The interior minister, Rehman Malik, said on Twitter that doctors were operating on the girl well past midnight and that an air ambulance was standing by.
"I am in touch with the doctors in Peshawar. I just got the passport" issued for Yousafzai, he tweeted early Wednesday.
A seventh-grader on the bus was shot in the leg. Classes had let out, and the vehicle was a few hundred yards from school grounds when the attack occurred, said Kamran Khan, a local administrator.
"A masked man stopped the school van, while another jumped in the rear asking for Malala," he said. The driver tried to speed off, but the gunman had by then shot the teenager before jumping off and escaping.
Ihsanullah Ihsan, chief spokesman for the Pakistani Taliban, said in calls to the news media that the militant group targeted Yousafzai because she generated "negative propaganda" about Muslims.
"She considers President Obama as her ideal leader. Malala is the symbol of the infidels and obscenity," Ihsan said, adding that if she survived, the Taliban would try again to kill her.
Pakistani politicians and U.S. officials condemned the attack.
"We have to fight the mind-set that is involved in this. We have to condemn it," Prime Minister Raja Pervez Ashraf told the Pakistani Senate. "Malala is like my daughter and yours, too. If that mind-set prevails, then whose daughter would be safe?"
State Department spokeswoman Victoria Nuland called the shooting "barbaric" and "cowardly."
The Pakistani Taliban has bombed hundreds of schools, mostly for girls, in the tribal regions and in Khyber Pakhtunkhwa province, where Yousafzai lived.
Her father, Zia Uddin Yousafzai, is an educator and a member of Swat's peace jirga, or tribal council.
"She is all right," he said in an interview soon after the shooting. "Please pray for her early recovery and health."
After being forced out of Swat, Pakistani Taliban fighters relocated to the Afghan border region near the eastern Afghan provinces of Konar and Nurestan. They are blamed for attacks on Pakistani forces from across the border.
In her diary, Yousafzai wrote about her fears and the growing Taliban influence. One morning, she wore her favorite pink dress. "During the morning assembly we were told not to wear colorful clothes as the Taliban would object to it," she wrote.
In another entry, she wrote: "On my way from school to home I heard a man saying, 'I will kill you.' I hastened my pace and after a while I looked back if the man was still coming behind me. But to my utter relief he was talking on his mobile and must have been threatening someone else."
Haq Nawaz Khan in Peshawar contributed to this report.
http://www.washingtonpost.com/world/asia_pacific/taliban-says-it-shot-infidel-pakistani-
-----------
First Female Rapper Debuts in Afghanistan
Rahim Faiez, The Associated Press, Kabul
October 10 2012
Listen to my story! Listen to my pain and suffering!" Afghanistan's first female rapper Sosan Firooz pleads into her microphone.
With her first rap song, the outspoken 23-year-old singer is making history in her homeland where society frowns on women who take the stage. She is already shunned by some of her relatives.
But for Firooz, the best way to express herself is through rap, a musical genre that is just starting to generate a following in Afghanistan.
She sings about repression of women, her hopes for a peaceful Afghanistan and the misery she says she experienced as a small child living in neighbouring Iran. Her family fled there during the Afghan civil war of the 1990s and the hard-line Taliban regime's rise to power in 1996. During her five-year stay there, she said the Iranians looked with disdain on Afghan refugees.
"I remember while we were in Iran, we were called 'dirty Afghans' and told to go to the back of the line at the bakery," Firooz, who also spent time as a refugee in Pakistan and returned to Afghanistan with her family seven years ago, told The Associated Press in an interview.
Her song's message to Afghans: Stay in your homeland. Those who leave, she sings, will only get jobs washing dishes or working at a car wash. "They will miss their homeland," she raps in a staccato style, part rap and part hip-hop. "They will want to kiss the dust of their homeland."
"What is the result of Afghans being refugees in Iran and Pakistan?" she raps in Dari, one of Afghanistan's two main languages. "Half of them are addicts and the other half are terrorists!"
So far, the song, titled "Our Neighbors," has only been released on YouTube, with a video that shows a series of pictures of Firooz posing in a hip-hop style gear, with jeans, dangling chains and bracelets. In some pictures, she wears a bandana with skulls, but her long hair flows freely, with no headscarf — a rarity among Afghan women, including the few female singers.
Firooz is also an actress, appearing in secondary roles in a number of local TV soap operas. Earlier this month, she sang at a three-day music festival in Kabul. Because social interaction between men and women are restricted, the musicians played for a female audience the first day and males the last two days.
She is still not yet widely known among Afghans, but she's breaking traditional rules for women in a very conservative society, where some women don't go outside without wearing blue burqas that cover them from head to toe. Violence against women is still common in Afghanistan, especially in remote areas. There are reports of women being stoned or executed in public for having affairs with men. Women are arrested and others set themselves on fire to escape domestic violence. Women accused of adultery have been killed or imprisoned.
"We want an end to all cruelty against women and children," Firooz chants.
Firooz's uncle has cut off relations with his family because she appears on TV and sings, says her father, Abdul Ghafar Firooz. He says he has quit his job at the government-run electric department to accompany her whenever she leaves the house and protect her as she pursues her acting and musical career.
"I am her secretary, answering her phones. I am her bodyguard, protecting her. When she's out, I must be with her," her father said. "Every parent must support their daughters and sons to help them progress," he said.
Her mother, who does humanitarian work in some conservative, remote areas of southern Afghanistan, says she's careful not to mention her daughter's budding career.
"Family support gives me the strength to fight against the problems in our society," the young singer says.
Rap and hip-hop are just starting to gain popularity in Afghanistan, particularly among the youth. There are a few male rappers, including 28-year-old Bejan Zafarmal — nicknamed D.J. Besho — who have made a few CDs that can be bought in the Kabul bazaar.
Firooz's first —and so far only — song was arranged by well-known Afghan singer and composer Fared Rastagar, who recently returned from living in Germany and has a recording studio in Kabul.
"I admire Sosan for her courage and appreciate the support of her family," Rastagar said. "Rap is needed here," he said. "We need to bring changes in all parts of life including music."
It might be a long road to stardom for Firooz.
She lives with her family in a mud brick house in a poor neighborhood in north Kabul. She uses an old desktop computer to write her music, but sometimes it doesn't work. She received an electronic keyboard as a gift from one of her supporters. She doesn't have the money to make CDs or a more elaborate music video.
All she knows is that rap music allows her to express the pain and sorrow of her only two decades of life.
"When war started in our country, there were bullets, artillery, rockets. All our trees were burned down. The war forced us to leave our country," she raps. "We are hopeful for the future in our country. And we request that our neighboring countries leave us alone."
http://www.thejakartapost.com/news/2012/10/10/first-female-rapper-debuts-afghanistan.html
-----------
Trading of Girls case: MPA Tariq Masuri appears in court
October 10, 2012
QUETTA: The Supreme Court on Wednesday began hearing the suo motu notice of a jirga which was reportedly held in Dera Bugti district's Bakar area and had decided that 13 girls be married under the custom of 'wani' to resolve a feud between two groups of the Masuri tribe, DawnNews reported.
A three-judge bench comprising the chief justice, Justice Khilji Arif Hussain and Justice Jawwad S. Khawaja was hearing the case.
During the hearing, MPA Mir Tariq Masuri, who allegedly chaired the jirga, told the court that that was not the case, adding that, he was in Multan at the time.
Masuri moreover said that the jirga had taken place in the province's Barkhan district which was 90 kilometres away from Dera Bugti.
Moreover, Dera Bugti deputy commissioner, Syed Faisal, told the bench that two helicopters had been sent to Dera Bugti to transport the girls.
In his remarks, Justice Khilji said that "something had happened, which was why the news of the incident had surfaced".
Earlier on Tuesday, the chief justice had asked the Dera Bugti deputy commissioner to brief him about the Bakar jirga and about action taken in the case.
The deputy commissioner had said at the time that he had learnt about the incident as late as on Monday and that the jirga had not been held in Bakar, but in the Barkhan district. According to him, seven girls had been made wani.
Wani is the custom of giving females in marriage by an offending party to the males of the victim party as consideration of compromising offences. The tradition had been existed for centuries in the Khyber Pakhtunkhwa province, in Balochistan and in some parts of Sindh under different names.
The Prevention of Anti-Women Practices Act, passed in 2011, criminalised the practice, stating: "Whoever gives a female in marriage or otherwise compels her to enter into marriage, as 'badla-e-sulh', wanni, or swara or any other custom or practice under any name, in consideration of settling a civil dispute or criminal liability, shall be punished with imprisonment of either description for a term which may extend to seven years but shall not be less than three years and shall also be liable to fine of five hundred thousand rupees."
http://dawn.com/2012/10/10/wani-case-mpa-tariq-masuri-appears-in-court/
-----------
Israeli women's coalition wants to become a force to be reckoned with
By Tsafi Saar
Oct.09, 2012
Getting women into the Knesset in the next elections, which are apparently due to take place soon, is important, but it's not enough. A lot depends on what kind of women are elected - meaning what worldview or social-political agenda they represent.
That's just one of the messages being conveyed by a new coalition of women's groups, which aims to become an influential force, with a high public profile, that will be a partner in fashioning policy and setting the country's social and economic agenda.
The goal is that every social and political issue that is part of the public discourse will henceforth get input from this women's coalition, which will vigorously demand that the interests of women of all socioeconomic levels be taken into account when decisions are made and policies are set, particularly, though not solely, in the realms of employment, welfare and economics.
Full report at:
http://www.haaretz.com/news/national/israeli-women-s-coalition-wants-to-become-a-force-to-be-reckoned-with.premium-1.468930
-----------
A Model of Inclusion for Muslim Women in China
By DIDI KIRSTEN TATLOW
2012/10/10
BEIJING — Could an old religious tradition from China help solve one of the world's most pressing problems — violence committed in the name of Islam?
The irony of an officially atheist country possibly offering a way out of an international religious problem is intense. Yet that is what some Islamic scholars in China and elsewhere hope may happen as they point to a quietly liberal tradition among China's 10 million Hui Muslims, where female imams and mosques for women are flourishing in a globally unique phenomenon.
Full report at:
http://www.nytimes.com/2012/10/10/world/asia/10iht-
-----------
More Arab females join women's rights movement to demand equality
09 October 2012
By KATHERINE JANE O'NEILL
More Arab women are joining a women's rights movement group to demand change and equality.
While revolutions swept through some Arab countries and toppled dictators in all of Tunisia and Egypt, women were still mistreated by both the revolutionists who promised fundamental change as well as regime supporters.
Four females hailing from different Arab states used Facebook to start the "Uprising of Women in the Arab World" movement on October 1, 2011 to lift oppression and break silence and fear endured by Arab women.
Full report at:
http://english.alarabiya.net/articles/2012/10/09/242742.html
-----------
Fellow Nobel Peace Prize Winner Criticises Africa's First Female Head of State
10 October 2012
Leymah Gbowee quits as head of Peace and Reconciliation Commission and launches scathing attack on Liberian president's record
Last year, members of the Nobel Peace Prize Committee – still recovering from the lambasting they received with the strange, pre-emptive nomination of Barack Obama in 2009 – decided they were onto a safe bet by choosing to recognize the role of women in global politics.
To this end, the judges awarded the Peace Prize jointly to three women, recognizing their "non-violent struggle for the safety of women and for women's rights to full participation in peace-building work". Of the three, two were Liberian: President Ellen Johnson Sirleaf, Africa's first female head of state, and the much less well-known Leymah Gbowee, a civil society activist recognized for her role in helping women mobilise to end Liberia's long civil war.
Full report at:
http://www.guardian.co.uk/world/2012/oct/10/former-ally-ellen-johnson-sirleaf
-----------
Women Primary Victims of Violence in Northern Mali, Says UN Rights Official
9 OCTOBER 2012
Concluding a four-day visit to Mali, a top United Nations human rights official today cited ongoing abuses in the northern part of the country, and highlighted the plight of women, whose rights have been particularly restricted.
"Women are the primary victims of the current crisis and have been disproportionately affected by the situation in the north," Assistant Secretary-General for Human Rights Ivan Šimonovic said in a news release. "Their human rights to employment, education and access to basic social services have been seriously curtailed."
Full report at:
http://allafrica.com/stories/201210100292.html
-----------
Giving a Voice to the Voiceless: International Day of Girl Child
FATIN BUNDAGJI
10 October 2012
IN light of the many empowerment needs confronting us on a daily basis, nothing stands out more than the urgency of empowering the "girl child." And in light of the many tragic circumstances that surround her, the girl child stands in the front-line of all forms of discrimination, stereotypes, and child abuse.
For those of us who advocate for the need to empower women, we cannot do so without fighting for the rights of the girl child — for we as women are nothing more than an extension of her past, a living proof of her present, and hopefully — a celebration of her future: A girl child empowered is a woman enlightened, and a woman enlightened sets the stage for a hopeful future. A girl child discriminated against is a woman abused, and a woman abused has no stage to set.
Full report at:
http://www.arabnews.com/giving-voice-voiceless-international-day-girl-child
-----------
Two Bills On Women's Rights in Next Session of Pak Punjab Assembly
October 10, 2012
LAHORE: Two bills on women's rights – to protect women from being harassed and safeguarding their right to inheritance – will be introduced in the next session of the Punjab Assembly. The first bill The Punjab Protection Against Harassment of Women at Workplace Bill 2012 was proposed by the Women Development Department. The federal law on the subject is being adapted by the Punjab government with amendments to enhance protection of working women.
Full report at:
http://www.dailytimes.com.pk/default.asp?page=2012\10\10\story_10-10-2012_pg13_2
-----------
Pak: Exhibition Highlights Violence against Women through a Cop's Brush
October 10, 2012
ISLAMABAD: Divulging violence against women through piercing depictions, Rawalpindi Arts Council (RAC) on Tuesday arranged a painting exhibition entitled 'Violence on Women' by young artist Mehmood Ahmed. MNA Tahira Aurangzeb and Naheed Manzoor inaugurated the exhibition. RAC Resident Director Waqar Ahmed was also present.
The main object of the artist was to highlight the different forms of violence against women in society. The illustration work of 30 master art pieces of different size were put on display. The first ever exhibition of Mehmood Ahmed got positive response due to unique subject and technique. Posters and calendars related to violence against women were also put on display.
Full report at:
http://www.dailytimes.com.pk/default.asp?page=2012\10\10\story_10-10-2012_pg11_6
-----------
Women Given New Push by First Lady of Bahrain
By Habib Toumi
October 10, 2012
16 Bahraini institutions lauded for offering career opportunities to women
Manama: Bahrain's First Lady Shaikha Sabeeka Bint Ebrahim Al Khalifa has called for the implementation of recommendations to empower women and help them benefit from social advantages.
The chairwoman of the Supreme Council for Women (SCW), the official body set up to elevate the status of Bahraini women socially, politically and economically, said that a recommendation issued by SCW in 2010 called for extending the social umbrella to include Bahraini women married to foreigners.
Full report at:
http://gulfnews.com/news/gulf/bahrain/women-given-new-push-by-first-lady-1.1087362
-----------
Daughter Of Murder Suspect Apologises To Filipina Businesswoman Family
By Janice Ponce de Leon
October 9, 2012
Dubai: The daughter of the man accused of killing Filipina businesswoman Lorna Varona in Sharjah has sought the Varonas' forgiveness on behalf of her family.
The body of Lorna, 51, was found inside the trunk of her car in an industrial area in Sharjah with six stab wounds on August 31.
She was laid to rest in the Philippines on Sunday.
J.M, 21, daughter of murder suspect R.E.B, broke her silence over a month after her father was arrested to apologise to the Varona family, who are currently in the Philippines for Lorna's last rites.
Full report at:
http://gulfnews.com/news/gulf/uae/general/daughter-of-murder-suspect-apologises-to-varona-family-1.1087053
-----------
Syrian author shares PEN/Pinter prize with Carol Ann Duffy
Alison Flood
9 October 2012
Samar Yazbek – forced into exile by response to her account of the revolution – honoured as 'international writer of courage'
An exiled Syrian author and journalist whose inside account of the revolution drew such ire from Syria's government that she was forced to flee the country has won a literary award from PEN for her courage.
Samar Yazbek was named by poet laureate Carol Ann Duffy on Monday as the international writer of courage with whom she will share the PEN/Pinter prize. The award goes to a writer who, in Pinter's own words, shows a "fierce intellectual determination … to define the real truth of our lives and our societies" today. Duffy was picked as winner by judges including Pinter's widow Antonia Fraser in July, and then worked with English PEN's Writers at Risk Committee to select Yazbek, in recognition of her book A Woman in the Crossfire.
Full report at:
http://www.guardian.co.uk/books/2012/oct/09/syrian-author-pen-pinter-prize
-----------
U.N. and Arab Women TV launch new program
October 10, 2012
BEIRUT: The United Nations and Arab Women TV "Heya TV" launched a new television program focusing on improving women's role in politics Tuesday. "Her Excellency Ms. Minister" was launched by the Director of the U.N. Information Center in Beirut Bahaa al-Kousy at the UNESCO office. The show will focus on Lebanese women's role in politics, where they have been notably underrepresented in the Arab world. The program will air every Tuesday at 9 p.m., and it launches on Oct. 16.
http://www.dailystar.com.lb/News/Local-News/2012/Oct-10/190813-un-and-arab-women-tv-launch-new-program.ashx#axzz28tEtDwgy
-----------
URL: https://www.newageislam.com/islam,-women-and-feminism/new-age-islam-news-bureau/taliban-says-it-shot-pakistani-teen,-malala-yousafzai,-for-advocating-girls'-rights/d/8937