New Age Islam News Bureau
5 Aug 2020
• UNESCO Extends Saudi Scientist Dr. Hayat Sindi's Goodwill Ambassador Role For Another 2 Years
• Female Entrepreneurs Excel Behind Middle East's Most Loved Brands
• Meet The 27-Year-Old Woman Who Created A Game To Escape Arranged Marriage
• Women Banned from Riding Bikes In Iran Province Run By Ultra-Conservative Cleric
• In Lebanon, Syrians Fight Child Marriage Tent By Tent
• Ram Mandir Bhumi Pujan: Muslim Women Stage Protest in Hyderabad
• Turkish Women's Anger as Doubts Grow Over Domestic Violence Treaty
Compiled by New Age Islam News Bureau
URL: https://www.newageislam.com/islam-women-feminism/syrian-democratic-forces-recruiting-among/d/122549
--------
Syrian Democratic Forces Recruiting Among Minus-18 Girls: al-Arabi al-Jadid
Aug 04, 2020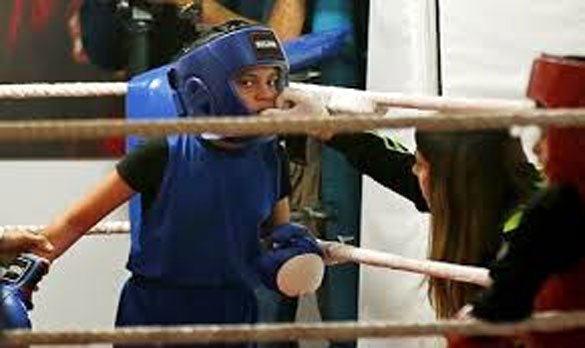 The Syrian Democratic Forces (SDF) have increased the number of their recruits in the past few months after forcing under-18 girls abducted by them to joint their ranks.
-----
The Arabic-language al-Arabi al-Jadid news website reported on Tuesday that while the SDF has signed an agreement with the UN not to use child soldiers, its militants have in the past few months entered certain areas under their control and abducted girls who are under 18.
Lina Abdol Baqi, 14, is a girl whose family has for over 6 months been trying to find her but in vain. The family has been told by the SDF that Lina has been sent to the adolescent division.
Sidra Abdol Salam, 16, Ahlam, 14, Qazaleh, 15, and Ronida, 11, are other girls who have been kidnapped by the SDF from Kobani region in Aleppo and their family members are concerned about their fate.
Syria's official news agency reported last month that the Kurdish-led militants of the SDF, which enjoy Washington's support, kidnapped a number of young people in Syria's Northeastern province of Hasaka apparently for forced recruitment.
Local sources told SANA that houses were raided in various neighborhoods of the town of Shaddadi.
The SDF militants continue with their criminal and abusive practice against ordinary citizens in areas under their control.
The security situation is reportedly deteriorating in the areas controlled by the SDF in Hasaka and the province of Deir Ezzur amid arrests of civilians by the militants.
https://en.farsnews.ir/newstext.aspx?nn=13990514000643
--------
UNESCO Extends Saudi Scientist Dr. Hayat Sindi's Goodwill Ambassador Role For Another 2 Years
August 05, 2020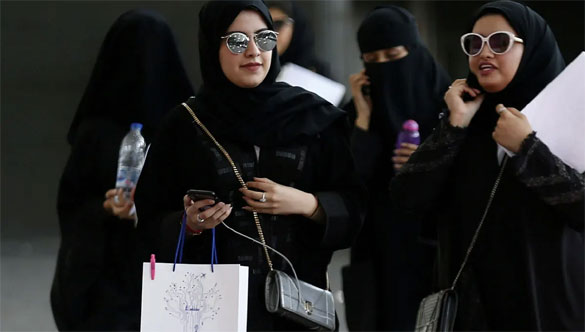 Dr. Hayat Sindi
-----
JEDDAH: Saudi medical scientist Dr. Hayat Sindi's prestige role as a UNESCO Goodwill Ambassador has been extended for another two years by the organization's director general, Audrey Azoulay.
Makkah-born Sindi was given the title in recognition of her work to create an ecosystem of entrepreneurship and social innovation for scientists, technologists, and engineers in the Middle East and around the world.
Sindi was the first woman from the Gulf to obtain a Ph.D. in biotechnology from the University of Cambridge and was one of the first female members of the Saudi Shoura Council.
In addition, she co-founded and co-invented Diagnostics for All — a program to create affordable diagnostic devices for millions of people in impoverished regions — alongside a team from Harvard University.
In 2008, Sindi led the Diagnostics for All team to first place in Harvard Business School's business plan contest, the social enterprise track, and also won MIT's $100K Entrepreneurship Competition in the same year — becoming the only team to take top spot in both competitions in the same year.
She founded the i2 Institute that aims to empower and inspire the next generation of innovators to realize their dreams and contribute to the world. She also invented a low-cost diagnostic tool for early detection of breast cancer by converting light into sound, and holds nine patents.
In 2017, Sindi was appointed chief scientific adviser to the president of the Islamic Development Bank and has since put science, technology, and innovation at the heart of bank's work in driving economic growth and sustainable development.
Sindi was selected as one of Newsweek's 150 Women Who Shake the World, was ranked second by Forbes on a list of the most powerful Arab women in Saudi Arabia and was again selected by Newsweek, and The Daily Beast, as one of 150 fearless women. In 2018, she was named by the BBC among the 100 most inspiring and influential women in the world.
In 2015, she was appointed as an honorary adviser to the UN Environment Program for the Eye on Earth Summit and the following year joined a 10-member group supporting the technological facilitation mechanism for sustainable development goals.
Recently, Sindi was appointed by the G20 as global ambassador for the health and development partnership of the group.
https://www.arabnews.com/node/1714776/saudi-arabia
--------
Female Entrepreneurs Excel Behind Middle East's Most Loved Brands
August 4, 2020
Female entrepreneurs excel behind Middle East's most loved brands
------
DUBAI — Forbes Middle East has unveiled its second annual Women Behind Middle Eastern Brands list for 2020, featuring 40 of the most successful female entrepreneurs that have created and scaled some of the most loved brands in the Middle East.
It has also released a Women Behind Middle Eastern Tech Brands list for the first time, highlighting 10 female founders of innovative and successful technology startups and established brands.
The fashion sector represents 42% of the Women Behind Middle Eastern Brands list with 17 entries. These are led by designer Reem Acra, who found fame in Hollywood by dressing celebrities such as Halle Berry and Beyoncé.
The jewelry sector came in second with nine entries, led by Azza Fahmy and her daughters Amina and Fatma Ghali with their eponymous brand Azza Fahmy Jewelry. Iraqi-American Huda Kattan, who was named amongst America's Richest Self-Made Women 2019 by Forbes with a fortune estimated at $610 million, tops the list again this year.
In creating the rankings, Forbes Middle East's methodology included celebrity endorsements, revenues and growth rate, the number of countries the brand is present in, and media and social media reach.
For the Women Behind Middle Eastern Tech Brands, it also looked at the amount of funding received. These entrepreneurs have succeeded in gathering millions in external investment.
Mona Ataya and Leena Abi Khalil top the list with their brand Mumzworld, which has gathered a total of $50 million in funding from notable investors, making it the highest-funded women-led e-commerce business in the region.
Top 10 Women Behind Middle Eastern Brand
1. Huda Kattan, Nationality: Iraqi-American Brand: Huda Beauty; 2. Reem Acra Nationality: Lebanese-American Brand: Reem Acra; 3. Azza Fahmy, Amina & Fatma Ghali Nationality: Egyptian Brand: Azza Fahmy Jewelry; 4. Dima Rashid Nationality: Palestinian Brand: Dima Jewelry; 5. Nada Ghazal Nationality: Lebanese Brand: Nada Ghazal Fine Jewelry; 6. Salwa Idrissi Akhannouch Nationality: Moroccan Brand: Yan&One; 7. Gemy Maalouf Nationality: Lebanese Brand: Gemy Maalouf; 8. Razan Alazzouni Nationality: Saudi Brand: Razan Alazzouni; 9. Andrea Wazen Nationality: Lebanese Brand: Andrea Wazen; 10. Jude Benhalim Nationality: Egyptian Brand: Jude Benhalim. — SG
https://saudigazette.com.sa/article/596255
--------
Meet The 27-Year-Old Woman Who Created A Game To Escape Arranged Marriage
By Sumitra Nair
August 04, 2020
Love is complicated. Equally complicated? Marriage! Finding the right match these days has come a long way from matching kundalis and internet dates choreographed by friends to being set up on blind dates by parents.
A peek into the latest Netflix show Indian Matchmaking gives us a glimpse of how some stereotypes are yet to change. Sima Taparia, Mumbai's top matchmaker in the show, says many factors are considered before she zeroes in on the right match for her client.
Finer nuances of an arranged marriage are still not understood, especially by western society. "Westerners often speak about acid attacks and honour killings and conflate arranged marriages with forced marriages, when in reality, the two are entirely different," says Nashra Balagamwala, a 27-year-old from Karachi, Pakistan, who currently is studying Masters of Design at Harvard University. Balagamwala, who created a game Arranged in 2017 to escape an arranged marriage, talks about the game and her experience. Edited excerpts:
You created Arranged to explain the concept of an arranged marriage to westerners. Please elaborate.
Many articles in Western media misrepresent arranged marriage–they often speak about acid attacks and honour killings and conflate arranged marriages with forced marriages, when in reality, the two are entirely different. I wanted to provide an insider view of the nuances of arranged marriage.
In a society like India or Pakistan, is it possible to do away with the concept of arranged marriages and dowry at all?
I believe it is possible to do away with dowry! I'm from a social sect where dowry is a huge part of marriage. However, in both my siblings' marriages, there was no such exchange because we believed the tradition was both demeaning and archaic.
I don't think we'll do away with arranged marriages for a long time, and I don't necessarily believe we have to. In societies as conservative as Pakistan and India, where religion and tradition play a big role in the way we conduct ourselves, sometimes an arranged marriage is the only way to meet a suitable partner. If the process is more lenient, it isn't that different from being set up on a blind date or meeting someone through a dating app.
How can such a patriarchal, complicated system be altered?
I don't think there's any solution to it. I believe there's a series of efforts that need to be made. The women's march and liberation movements are a great start, but we have an incredibly long way to go.
Pakistan as well as India still have a high number of instances of domestic abuse. In your views, is arranged marriage—where a couple more often does not know each other before they tie the knot—directly proportional to the same?
I think an abusive person makes an abusive relationship. I've seen abusive partners who married for love, caring partners who were arranged, and vice-versa.
I do believe, however, that arranged marriages allow for a lower possibility of divorce–this is because more often than not, the women are not accepted back into their parent's home, cannot provide for themselves, and therefore, are made to stay in abusive relationships.
Also, arranged marriages are forced upon gay men and women, too. Your thoughts.
It's extremely problematic. This impacts both, the LGBTQIA community as well as the people they are made to marry who have no idea of their sexual preference.
I've had friends personally impacted by this. One of my best friends was married to a man who wasn't straight, and it was only a year into the marriage that she realised what she had gotten herself into, and it immediately led to a divorce.
I hope that one day we live in a world where everyone can marry whomever they please, freely and without any backlash.
How did your family, people in Pakistan react when you launched the game. Give us a brief timeline of the game and its conceptualisation.
The inspiration behind creating Arranged was my journey and struggle to avoid getting an arranged marriage, as well as watching my friends get pressured into loveless marriages with strangers their family picked for them.
I started by making a list of every silly thing I'd done to avoid an arranged marriage—wearing fake engagement rings, getting a tan, cutting my hair short, etc. I then added issues and ideas that I'd never been able to discuss back at home and masked the seriousness of this topic by turning it into a light-hearted game dedicated to running away from the Rishta Aunty–the matchmaker that most girls meet to be paired with a man.
I've had an unbelievably overwhelming response so far. People from all over the world have reached out to provide moral support and words of appreciation.
I've had several Pakistani and Indian girls reach out to thank me for finally speaking up about something so important, and have talked to me about their own arranged marriages and family pressures.
That's not to say that all the feedback has been positive. I've also dealt with a lot of criticism. Many Pakistanis have said negative remarks and have made it clear to me that I'm a disgrace because I'm bad-mouthing the society. Aunties who once loved me and thought of me as a potential for their sons now roll their eyes at me and whisper negative remarks as I walk by.
Tell us how the game works.
The gameplay involves a matchmaker trying to get the teenage girls married off to any and every boy she can find, while they try to run away from her and a loveless marriage.
They can do so by talking about having a career, gaining weight, being seen in the mall with boys or several other things that most societies would consider normal, but are seen as disgraceful in South-Asian culture.
There are three female protagonists and one "Rishta Aunty" (the matchmaker).
The Aunty's goal is to get all the girls married off. She moves closer to them as she learns about things such as their ability to cook, the amount of dowry they'll bring in and whether or not they have "childbearing hips".
The girls spend their time coming up with creative ways to avoid getting hitched by the aunty. They can do so by talking about having a career, gaining weight, being seen in the mall with boys or several other things that every other society would consider normal, but are seen as disgraceful in South Asian culture. Occasionally, the girls may learn things about the aunty, such as the fact that she has a 23-year-old unmarried daughter, and use it to blackmail her into moving away from them.
At some point during the game, the aunty may come across the Golden Boy. The light-eyed, light-skinned, liberal CEO of a business with a foreign passport. This is when the entire game dynamic switches around as it turns into a rat race to get married to the dreamy Mr Right.
The girls then start to make their way towards the aunty by flaunting their talents, such as the fact that they pray five times a day or only have female friends.
Only one girl makes it in time to marry this Golden Boy, and the rest are hitched off to the mama's boys and womanisers. It is best when played with three to four players.
https://www.theweek.in/leisure/society/2020/08/04/meet-the-27-year-old-woman-who-created-a-game-to-escape-arranged-marriage.html
--------
Women Banned From Riding Bikes In Iran Province Run By Ultra-Conservative Cleric
August 05, 2020
The "Headquarters for Promoting Virtue and Prohibiting Vice" in Iran's Khorasan Razavi Province has enforced a ban on women riding bicycles in public places.
The capital city of the province is Mashhad, Iran's second largest city with a shrine considered by Shiites as the holiest religious venue in the country, where their eighth Imam, Ali bin Mousa al-Reza (766-818 CE) is buried.
The head of the Khorasan-e-Razavi Province Cycling Board, Mehdi Roozbehaneh, says the Headquarters has obtained "relevant permits" for the ban. It has been decided that women are not allowed to ride bicycles in Mashhad's public places, Roozbehaneh maintained.
Promoting Virtue and Prohibiting Vice, also known as "enjoining good and forbidding wrong," is a Quranic expression calling the faithful to propagate good deeds and condemn wrong-doing. However, the Quran does not say people or even state bodies have the right to "enforce" the term.
Mashhad's Friday Prayer Imam, Ayatollah Ahmad Alam ol-Hoda, is also renowned for his ultra-conservatism and opposition to women's social freedoms. "Women should only ride bicycles where no men are around," he cleric said on June 21.
He stressed that if women ride bikes in public places such as universities, they will arouse the "youth's sexual instincts," and the university will become a "hub of fornication."
The issue of women's cycling has been a heated debate in the Iranian public and media for more than twenty years. Due to the fierce opposition of religious and governmental institutions, it has always been highly controversial.
Iranian women had long assumed that they could ride a bike in public if they respected Iran's strict dress code, which requires women to completely cover their hair and body in public.
In 2016, Supreme Leader Ali Khamenei appeared to crush the notion with a fatwa explicitly banning women from cycling in public, but it was not strictly enforced.
Khamenei's fatwa prompted an angry reaction from female cyclists, who launched a social media campaign in defiance of the ban.
Hundreds of women uploaded photos of themselves on their bicycles on social media. "Do not be sexually tempted; I am merely riding a bicycle," some had written on their garments.
Since the Islamic Revolution in 1979, the clerical establishment has enforced Islamic laws denying women equal rights in divorce and inheritance, prohibiting women from traveling abroad without a male relative's permission, and attending major men's sports events.
https://en.radiofarda.com/a/women-banned-from-riding-bikes-in-iran-province-run-by-ultra-conservative-cleric/30767110.html
--------
In Lebanon, Syrians fight child marriage tent by tent
August 04, 2020
CHTAURA ‒ A group of Syrian women is on a quest to persuade families not to make the same mistake that shattered their lives. On a summery afternoon, at the Women Now's office in the town of Chtaura, Fatima al-Etter and Ghaidaa Doumani read out handwritten names and figures from their notebooks that are added into an Excel sheet. Both of these Syrian women married when they were 15 years old and both saw their underaged daughters married. Now, they fight child marriage tent by tent.
The Excel sheet shows the results of the campaign 'Let Me Keep My Childhood' supported by the NGO Women Now and the Ahel Foundation. In the last five months, 45 volunteers in the towns of Chtaura and Majdal Anjar in the Beqaa Valley have reached 2,048 families and 1,826 of them have signed a commitment not to marry their underaged daughters - 176 of these families were planning to marry away their minor daughters but were 'convinced' otherwise.
The rate of child marriage among Syrian refugees in Lebanon is 27% (reaching to 34% in the North governorate), according to UN data. Lebanon has not established a minimum age for marriage since this falls under the jurisdiction of the 18 officially recognized religious communities that regulate marital issues through 15 personal status laws – some religious authorities set the bar as low as nine years old or when the girl "reaches puberty." Among Lebanese, the child marriage rate is low (6%) compared to the rates among refugee populations; Syrians (40.5%), Palestinian-Syrians (25%) and Palestinians (12%), according to 2009 data.
Slow but steady endeavour
The battle against child marriage is led by women who have a close experience with the practice. Ghaidaa, originally from Homs province, married her 24-year-old cousin when she was 15 years old and has six children. "My regret is that I didn't complete my education; when I married, I left school," she told Syria Direct. Last year, Ghaidaa allowed her 17-year-old daughter to marry, but the union lasted only 11 months because her daughter's husband obtained refugee resettlement in the US. "My daughter is an 18-year-old divorcee and she got depressed. I joined the campaign because I regret letting my daughter marry so young," she said.
Fatima opposed marrying her 14-year-old daughter to a 26-year-old relative, but her husband forced the wedding, which led Fatima to divorce him and join the campaign against child marriage. "My daughter faced sexual violence, physical violence, psychological violence, and she entered into depression," recalled the 45-year-old refugee originally from Homs. Her daughter, now 20 years old, is divorced and has a daughter. Today, Fatima's youngest daughter is 14 years old and "no way she is getting married," she told Syria Direct.
Fatima coordinates the group in Chtaura and they organize 'home sessions' with Syrian as well as Palestinian and Lebanese families at their houses or tents at refugee settlements. The group's members use their own experiences to highlight the dangers of child marriage. "I had that experience so it makes me more convincing. We expose our children to dangers, they face physical, sexual and psychological violence. We tell them about the high rate of divorces," Fatima said.
Because of the social distancing measures related to Covid-19, the meetings have moved online or are done individually. A key element is to convince the father. "The father is the one that takes the decision, we are in a patriarchal society; it has been easier to convince men when they were alone and not with other men," she explained.
They invite the 'convinced' families to put the campaign logo 'Together against Child Marriage' on their house door to show other families their commitment. Ghaidaa, on her way to visit a nearby informal refugee settlement in the Beqaa Valley, tried to convince the tuk tuk driver to put their logo on the vehicle. Upon arriving at the settlement for Syrian widows, she asked the 'shauish' (informal guard of the settlement) to allow them to put the logo but he refused with a smile. Sometimes the 'shauish' did not allow the members of the campaign to enter a camp, so they had to meet outside.
Two generations, the same story
Once in the settlement, Ghaidaa enters the prefabricated 'trailer' and sits with Nasra Swydan and her 8-year-old son. Nasra, a 42-year old woman from Homs, came to Lebanon in 2014. Her personal struggle has pushed her to be a strong advocate against child marriage.
At 14, Nasra was forced by her family to marry a 25-year-old man. "I didn't decide, I had no idea of what marriage life meant, I was a child, I was not even a teenager," she told Syria Direct. She had to take care of her husband and his family. "It is as if you dress up a girl as a grown-up woman, it is a dress bigger than her, I did not understand the needs of my husband, the house."
At 18, she gave birth to her first daughter. "I was crying, I didn't know how to raise her, how to breastfeed her." In 15 years of marriage, she had four children, then she and her husband divorced and he banned her from seeing them.
Later on, Nasra married a second time and had a baby; this time was her choice. "I was 30 years old, I comprehended life, I knew what I wanted from life," she said. With the outbreak of the Syrian war, her two sons from her first marriage died and her two daughters sought exile with their father in Jordan. In 2014, her second husband was also 'martyred'. "I was left alone so I became strong and I spoke up, I don't fear anymore. Here in Lebanon many people are racist against Syrians so you have to become strong."
Her first husband still bans her from talking with her two daughters, but Nasra got news that one of her daughters was married at 16 years old in Jordan, had two children and then divorced. She is 20 now. "She and me, we have the same story: What happened to me, happened to my daughter."
Before Ghaida leaves, Nasra comments on the latest case of child marriage she heard about. A well-off Lebanese man had married a Syrian girl, had a baby and then divorced her and took the 4-month-old baby with him. Fatima explained that although the majority of 'child marriages' are among Syrians; some Lebanese men marry underage Syrian girls also. "The Lebanese have more power. Families marry their daughter to men that are already married or are very old so the girl feels like she is sold to that man."
In the next caravan over sits 25-year-old Zeinab Hamd with her nine relatives from Idlib city. When she was 13, she became the second wife of a 40-year-old man, had a daughter and divorced. "My dad forced me to marry then because of the economic situation, I didn't have a choice," explained Zeinab. Her ex-husband used to beat her. "He used to drink [alcohol], he tried to strangle me, he threatened to burn me; once he put a pillow on the face of my daughter and almost choked her." Zeinab later married a second time, had a baby boy and then divorced. "I am only 25 but because of what I went through I feel I have lived for a thousand years; I am psychologically tired." She said her children will not live the life she had to live.
In Lebanon, several NGOs provide shelter for survivors of gender-based violence. The NGO Abaad has three shelters in Beqaa, Mount Lebanon and North Lebanon with a total capacity of 60 people. Last year they hosted 268 women and so far this year they have hosted 100 women, girls and children, according to Jihane Isseid, Emergency Safe Housing Program Manager at Abaad. Half of them are Syrians and the average stay is three months. "We have cases of child brides escaping a forced marriage," explained Isseid. At the shelter, they receive help from social workers, psychotherapists, educators and a legal team. If the survivor has children, girls are accepted but only boys under 11 years old can stay with their mothers due to "legal, social and religious considerations," said Isseid. For Fatima, shelters that do not accept the kids are a problem. "The women prefer to be beaten up and humiliated rather than leave their children behind," she said.
Changing minds
Stories of abuse after a child marriage are common but some families justify marrying "early" because of economic pressure, religion or social norms. Ghaidaa and Fatima have learned how to counterargue each of them.
Some families tell Fatima that they need to marry one of their daughters because they cannot maintain all their children. "If you marry your daughter and she faces violence and then comes back home pregnant, it will be a greater burden than before," she tells them, trying instead to convince them to enroll their daughters in a skill education program to learn a craft to help alleviate the economic pressure.
Ghaidaa explains to the families the health-related issues that their daughters will face if they get pregnant when their body is not ready, from miscarriages to death at giving birth. "I know many examples where girls had to get their uterus removed because of the damage caused, they can't bear the pregnancy, so men leave them for other women that can have kids," she said.
A big obstacle is the perception that 'early marriage' is a tradition and is grounded in religion. The campaign's members have met with representatives of different faiths and convinced some to record videos against child marriage that they can show to the families. "Most of the fathers get convinced by sheikhs [religious leaders], that is why we contacted the religious men so they would talk to the fathers," explained Fatima.
International law denounces child marriage as a grave violation of children's rights and the elimination of child marriage is one of the Sustainable Development Goals set for 2030. A draft law to abolish child marriage was presented to the Lebanese parliament in 2017 but has not yet been approved. "Lebanon is a very confessional country, it is a very controversial topic, and it is not a high priority of the members of the parliament, especially in the current economic crisis," said Isseid.
But Syrian women are not waiting for a law to be passed. There is much at stake for the younger generation. Aya Rajjoub, a 21-year-old from Homs has joined the campaign. "We want to live our childhood, we want to live all the stages of our life," she said. She gets exasperated when some families insist on marrying their minor daughters. "I feel like they do not even care, they insist on destroying themselves and their daughters." She has many friends that married and later regretted it. "Regrets do not help, the time doesn't come back, the days are gone, and they will eventually get divorced or be trapped in a violent marriage."
Aya came to the office of Women Now to finalize the details of the closing ceremony of the first phase of the campaign. Sitting next to her, Mariam Rahmoun, a 15-year-old Syrian refugee that came with her mother and siblings to Lebanon in 2013. Her brother was married at 16 and her sister at 13. Because of the experience with these early marriages "my mum now rejects child marriage," she said.
https://syriadirect.org/news/in-lebanon-syrians-fight-child-marriage-tent-by-tent/
--------
Ram Mandir Bhumi Pujan: Muslim women stage protest in Hyderabad
By Mohammed HussainLast
5th August 2020
Hyderabad: The women from Sayeedabad staged a protest against the laying of the foundation stone of Ram Mandir on Tuesday.
A group of Muslim women offered prayers to reconstruct Babri Masjid in Ayodhya. They also took a pledge to continue the struggle of Babri Masjid till it is rebuilt on the same place.
They have condemned the illegal construction of Ram Mandir and once again declared the stance of all the muslims that Babri Masjid is and was and it will always be a Masjid for Muslims will not compromise on any inch of land of Babri Masjid.
https://www.siasat.com/ram-mandir-bhumi-pujan-muslim-women-stage-protest-in-hyderabad-1939204/
--------
Turkish women's anger as doubts grow over domestic violence treaty
August 05, 2020
ANKARA: Only days after the sixth anniversary of the Istanbul Convention — the European legal framework to combat domestic violence — Turkey's government has postponed a crucial meeting on a threatened withdrawal from the treaty.
Turkey was the first country to ratify the convention and spearheaded the drafting of the legal text, but recently threatened to withdraw despite rising domestic violence rates in the country.
The ruling Justice and Development Party (AKP) central executive was expected to discuss a possible pullout from the convention on Wednesday, but postponed the meeting to Aug. 13 amid plans by women's groups to stage protests over what they claim is an attack on their rights and a threat to their safety. Among those lobbying for the withdrawal are ultra-conservative sections with traditional pro-government leanings.
However, in a surprise move, KADEM — a women's NGO whose deputy chair is Sumeyye Erdogan, daughter of President Recep Tayyip Erdogan — recently gave its full support to the convention.
"At a time when there is no connection between the Istanbul Convention and the rise in the number of women's murders, it is not rational to declare the convention, which aims to prevent women's murders, as a scapegoat," KADEM said in a statement.
Critics of the convention claim that it threatens the financial and moral integrity of families by empowering women legally, socially and economically.
According to recent figures, 155 Turkish women have been murdered in the first seven months of the year. In July alone, 32 women were murdered, with two more killed during Eid Al-Adha. More than 470 women were killed last year, with women's rights advocates saying they were "hunted like birds."
Family, Labor and Social Services Minister Zumrut Selcuk has stayed silent despite the rising tide of violence against women.
Women's groups say that many abusers are set free without proper punishment or with reduced jail terms "because men wear neckties and suits during their court appearances."
The Istanbul Convention was triggered by a 2009 European Court of Human Rights case that highlighted the failure of Turkish authorities to protect a Turkish woman and her mother from the husband's domestic violence, resulting in the mother's killing.
Duygu Koksal, a human rights lawyer, said the treaty is "one of the main tools against 'discriminatory judicial passivity' in preventing and combating violence against women."
Despite laws to protect the family and prevent violence against women, this mentality needs to be constantly challenged, she said.
"The government should show strong political will and refuse to step back and prevent any backsliding."
In recent weeks, Turkish women posted symbolic black-and-white photos on social media platforms in support of the convention and to show that they might be next to be murdered.
The campaign, dubbed "Challenge Accepted," drew support from celebrities including Demi Moore, Christina Aguilera and Jessica Biel.
Melek Onder, spokesperson for the We Will Stop Femicide advocacy platform, said there is a clear choice between "supporting women's right to live decently or turning a blind eye to their brutal murder."
She told Arab News: "After the isolation process due to the coronavirus outbreak, violence against women increased sharply in Turkey. The latest debates about the potential pullout from the convention added another layer to this downgrading, and monthly death rates rose to about 30 because men became encouraged to kill women without accountability."
Onder rejects any interim solution. "You either implement it or pull out from it. There is no other option, there is nothing to negotiate," she said.
"The existence of this convention doesn't solve all problems, it is just a guarantee for taking protective and proactive measures regarding violence and crime," she said.
https://www.arabnews.com/node/1714741/middle-east
--------
URL: https://www.newageislam.com/islam-women-feminism/syrian-democratic-forces-recruiting-among/d/122549
New Age Islam, Islam Online, Islamic Website, African Muslim News, Arab World News, South Asia News, Indian Muslim News, World Muslim News, Women in Islam, Islamic Feminism, Arab Women, Women In Arab, Islamophobia in America, Muslim Women in West, Islam Women and Feminism