New Age Islam News Bureau
13 March 2021
• Sri Lanka To Ban Burqa, A Sign Of Religious Extremism, Says Minister
• Egyptian Women Oppose 'Repressive' Bill To Strip Them Of Rights And Freedoms
• Pakistan- People Always Reluctant To Marry Women From Showbiz
• Book Launched To Honour 20 Inspiring Malay/Muslim Women
• 'As Proud Modest Muslim Saudi Women, We Want To Champion Being Strong Inside And Out'
• Iraqi Woman Who Met The Pope Sees Little Chance For Change
• Libyan Women Want Progress After Appointment Of First Female Foreign Minister
• Latest Session Of UN Women's Commission Focuses On Equality In Public Life
• UN Agency Raises Alarm Over 'Targeted' Violence Against Women In Myanmar Protests
Compiled by New Age Islam News Bureau
URL: https://www.newageislam.com/islam-women-feminism/sri-lanka-ban-burqa-sign/d/124535
--------
Sri Lanka To Ban Burqa, A Sign Of Religious Extremism, Says Minister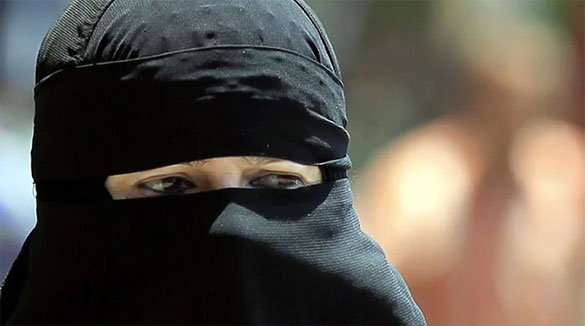 The wearing of the burqa in the majority-Buddhist nation was temporarily banned in 2019 after the bombing of churches and hotels by Islamic militants that killed more than 250 people.
------
13 Mar 2021
Sri Lanka will ban the wearing of the burqa and shut more than 1,000 Islamic schools, the latest actions affecting the country's minority Muslim population.
Minister for Public Security Sarath Weerasekera told a news conference on Saturday that he had signed a paper on Friday for cabinet approval to ban the burqa on "national security" grounds.
A "burqa" is an outer garment that covers the entire body and the face, and is worn by some Muslim women.
"In our early days, Muslim women and girls never wore the burqa," he said. "It is a sign of religious extremism that came about recently. We are definitely going to ban it."
The wearing of the burqa in the majority-Buddhist nation was temporarily banned in 2019 after the bombing of churches and hotels by armed fighters that killed more than 250.
The move drew a mixed response, with activists saying the move "violated Muslim women's right to practise their religion freely".
Later that year, Gotabaya Rajapaksa, best known for crushing a decades-long insurgency in the north of the country as defence secretary, was elected president after promising a crackdown on extremism.
Rajapaksa is accused of widespread rights abuses during the war, charges he denies.
Weerasekera said the government plans to ban more than 1,000 Islamic schools that he said were flouting national education policy.
"Nobody can open a school and teach whatever you want to the children," he said.
The government's moves on burqas and schools follow an order last year mandating the cremation of COVID-19 victims – against the wishes of Muslims, who bury their dead.
This ban was lifted earlier this year after criticism from the United States and international rights groups.
https://www.aljazeera.com/news/2021/3/13/sri-lanka-to-ban-burqa-shut-many-islamic-schools
--------
Saudi Women Reach For The Skies, Inspire Fellow Dreamers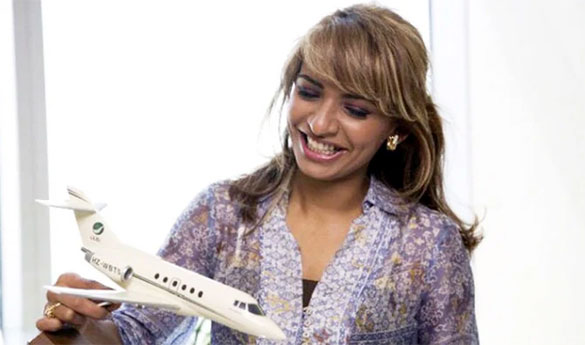 Unlimited opportunities made by the crown prince inspire many young women to pursue a career in aviation
------
Nada Hameed
March 13, 2021
JEDDAH: Not long ago, working in aviation was somewhere near the bottom on the list of careers for Saudi women, until the Kingdom launched a number of reforms including female empowerment programs.
Now, they have broken into many professions which, for decades, remained dominated by men, including in aviation.
The number of Saudi female pilots has risen steadily, with three names standing out: Hanadi Zakaria Al-Hindi, the first female pilot to fly with a Saudi commercial pilot license; Rawia Al-Rifi the first to fly the Airbus A320 internationally as a civil aircraft from the UAE;; and co-pilot Yasmin Al-Maimani, who was the first woman to co-pilot a commercial plane in the Kingdom.
Source of inspiration
Such names were a source of inspiration to many young women pursuing a career in aviation. One of them is Arwa Niyazy, 17, a student at the King Abdul Aziz and His Companions Foundation for Giftedness and Creativity (Mawhiba).
"When I was young, every time I got on a plane I would try to sneak a peek at the pilot's cabin, and one day I finally got to do that in a museum. It was that moment when I knew I wanted to do that for the rest of my life," she told Arab News.
She started to take the first steps toward her dream job by enrolling in one of Mawhiba's summer programs. "I chose a three-week program in space and rocket science called Oxmedica. The physics of it and understanding the science behind it is what inspired me the most."
Niyazy wants to pursue a career in aviation to inspire more Saudi females that they can be "whatever they want."
Ghadir Mohammed, 23, a flight dispatcher with a diploma in aviation, told Arab News that she is keen on completing her studies to obtain a pilot license.
"I want to be a source of inspiration for those of my age. I have always been dreaming of achieving something special among my community and family, and I want to make them both proud," she added.
Dreams to reality
Raghad Mohdher, 26, has been dreaming of working in aviation since she was only 10, when she was inspired by her father, who used to tell her all about airplanes during their trips to the airport where he used to work.
She is now a flight dispatcher. "Since that day, I felt like this is my place and where I want to work," she said.
Taking responsibility to plan flights and make decisions with pilots to ensure passengers arrive safely was something Mohdher was passionate about. "I am managing the daily decision-making process according to data about the airplane, the airport, and the weather."
Prior to the recent reforms targeting women, Mohdher was planning to continue her studies in human resources. "Now, the unlimited opportunities made by Crown Prince Mohammed bin Salman to empower us women made me reconsider my plans and follow my heart instead."
Laila Ibrahim, an 18-year-old student, finds herself fascinated by aviation as it combines physics and engineering, two fields she is interested in the most.
She told Arab News that she is eyeing the Sports Pilot Certificate from the Oxford Saudi Academy and hopes "to participate in aviation competitions" in future.
"The feeling of flying an airplane is incomparable," she concluded.
Empowering women
Inside the corridors of Flyadeal airline, everything looks vibrant.
The company's 56 Saudi female employees have succeeded in establishing and launching the latest low-cost airline in the Kingdom, by providing an ideal air travel service under the slogan "travel daily at the lowest prices."
Women have successfully managed to reach all departments of Flyadeal, onboard and on the ground, including in air operations, ground operations, human resources, marketing, finance, information technology, and others.
Over the past two years, the company has also doubled down on its initiatives towards empowering women, offering many employment opportunities, in addition to organizing many intensive training courses.
Maha Adnan, the company's marketing director, said that she worked three years in the field of education, four years in information systems, and three years in graphic design before moving to the field of communications and marketing about 11 years ago.
As for Rawan Rashid Al-Juhani, she holds a master's degree in science from Rochester Institute of Technology in applied statistics. She joined Flyadeal in 2018.
Loujain Ahmed Al-Shabhi, meanwhile, is the first to hold the position of duty manager at any of the Kingdom's airports.
https://www.arabnews.com/node/1824556/saudi-arabia
--------
Egyptian Women Oppose 'Repressive' Bill To Strip Them Of Rights And Freedoms
By Menna A. Farouk
MARCH 11, 2021
CAIRO (Thomson Reuters Foundation) - Women's rights could be rolled back 200 years in Egypt under a proposed law that would stop them signing their own marriage certificates, registering their child's birth or travelling abroad without a man's consent, rights activists say.
The personal status bill, which was approved by the cabinet in January, would also give fathers priority in child custody - reversing the current law which favours mothers - and allow fathers to prevent mothers travelling with their children.
"We completely reject this shocking draft law. It takes us back 200 years," said Nehad Abu El Komsan, head of the Egyptian Center for Women's Rights, in a Facebook video statement, describing the bill as "repressive" and "patriarchal".
"In Egypt, women can be ministers and sign agreements worth millions of dollars for the government but under this law they would not be able to sign their own marriage contracts."
Sexual harassment, high rates of female genital mutilation and a surge in violence after the Arab Spring uprisings made Egypt the worst country in the Arab world to be a woman, according to a 2013 Thomson Reuters Foundation poll.
More recently, women in the socially conservative nation have become bolder, with hundreds taking to social media to debate gender inequality. Women now make up a record 27% of lawmakers, according to the Inter-Parliamentary Union.
But women still face discrimination in access to divorce, child custody, and inheritance in about half a dozen personal status laws, derived from Islamic law, which date back to 1920.
The cabinet said in a statement earlier this year that the new personal status bill was "in line with the great social development in Egyptian society and the need to compile the dispersed laws into one."
The cabinet spokesman was not immediately available to comment further.
MALE GUARDIAN
Dozens of women's rights groups and public figures signed a statement last week condemning the bill and calling for "real reforms" that meet women's demands, respect their constitutional rights and guarantee justice for all family members.
Under the bill, a male guardian - such as a father or brother - would sign the marriage certificate, rather than the bride. He could also file a case to annul a marriage within a year if he sees the couple as ill-suited or the dowry too small.
"The new draft law represents a setback to the pre-modern state," said Entessar El-Saeed, executive director of the Cairo Foundation for Development and Law, an NGO.
"Its articles are incompatible with Egypt's constitutional obligations to protect citizenship rights, as well as ... international human rights law," she said, adding that Egypt should stop treating women like second-class citizens.
One proposal in the bill has won approval from some women - to punish a man if he marries a second wife without notifying the first, with a sentence of up to a year in jail and a fine of 20,000 to 50,000 Egyptian pounds ($1,276 to $3,189).
But el-Saeed said it would be better for the man and his wives to resolve the matter in court.
"If the first wife agrees, then the husband can marry a second wife. If not, then she gets a divorce and half of the husband's wealth," she said.
The bill is being reviewed by a committee for constitutional and legislative affairs, before it is taken to parliament.
https://www.reuters.com/article/us-egypt-women-laws-trfn/egyptian-women-oppose-repressive-bill-to-strip-them-of-rights-and-freedoms-idUSKBN2B22KU
--------
Pakistan- People Always Reluctant To Marry Women From Showbiz
3/13/2021
PESHAWAR: Everyone likes to spend time with women associated with showbiz and watch them on TV, but when it comes to honouring them with marriage, then the perception changes.
This was stated by Dr Sarwat Ali, also known as Begum Janana, a popular face in Pashto showbiz industry. Dr Sarwat Ali says people in Pakhtun society are always reluctant to marry women from showbiz.
Dr Sarwat belongs to Bannu, while her husband hails from Kurram tribal district. She also has a daughter and she is well-educated with a Master's degree in Urdu and also completed homeopathic course.
In a special interview with TNN, Dr Sarwat said she made her debut in showbiz in 1995 from a Hindko drama, but she got a lot of fame from Pashto drama 'Janan' in which she played the role of Begum Janana and many people still call her with this name. She has acted in a lot of Pashto, Hindko and Urdu dramas and her work was greatly appreciated.
Dramas have lost quality
Sarwat Ali says facilities were limited when she joined showbiz, but actors were very hard-working and liked their work through which they brought life to their characters in dramas. She says people have become lethargic with increase in facilities. She believes that the quality of dramas is on decline due to lack of professionalism.
'Many members of my family got angry when I came to showbiz and they advised me to leave the field as it is not good for women,' she said, adding that the field is not bad, rather some negative people have damaged its image.
Difficulties after joining showbiz
Sarwat Ali says she was only supported by her mother when she came to showbiz, and everyone else was against her.
She says she selected showbiz as a field. She says she was the only one from her family in showbiz that's why her difficulties were even greater, but she did not care and continued moving forward.
To a question, Sarwat Ali said people shower praise when anyone gets success in showbiz or any other field, but some negative people continue with their habit of backbiting. She says her good work was also appreciated.
Adversity tests friends
As the proverb goes: Prosperity brings friends, adversity tests them. Sarwat Ali says she broke her leg recently after which her fellow actors including Jamal Shah, Zahid Tanha, Iram Sehr, Aftab Hussain and other friends helped her. She says the KP Culture Department and ANP provincial president Aimal Wali Khan also extended financial help.
Sarwat Ali says she left showbiz briefly to look after her little daughter and for some other domestic compulsions. Now she is back and busy in various projects.
Brief break and return to showbiz
She is currently working in a comedy serial with Khyber TV 'Khwakhi-Ingoor' and also completed recording of 'Baran' drama serial for PTV which would be telecast after Eid. She is also doing talk shows for different radio stations.
Sarwat Ali says she has come back to showbiz as she has dedicated her whole life to it and made name for her after hard effort. She believes that she can do justice with her work only in showbiz with her experience and talent.
In her message to people, Sarwat says one should know the true value of time. She says time management is very important as everything can return, but not time.
https://menafn.com/1101746102/Pakistan-People-always-reluctant-to-marry-women-from-showbiz
--------
Book launched to honour 20 inspiring Malay/Muslim women
Cheryl Tan
MAR 9, 2021
SINGAPORE - When Ms Siti Nurhajah was 18, she sacrificed her dream of becoming a nurse to support her family of six, who were on the verge of becoming homeless.
Now 26, she has graduated with a diploma in nursing and was one of 20 successful Malay/Muslim women honoured in a commemorative book launched on Saturday (March 6) ahead of International Women's Day on Monday.
Titled Unprecedented - To The Beat Of Her Own Drum, it was conceptualised and written by a team of 50 youth volunteers from the Mendaki Club over two years.
Ms Nadia Yeo, co-founder of the club's Young Women in Leadership Dialogue, said the book celebrates the lives of 20 young Malay/Muslim women who have achieved success in various forms.
From musicians to humanitarian activists and hawkers, they exemplified traits of resilience, courage and commitment, she added.
They were selected from an open call for nominations through social media.
President Halimah Yacob, who officiated the book's launch on Saturday, contributed to its foreword.
Speaking at the event, which was held at co-working space WeWork at Funan, Madam Halimah noted that a recurring issue that has surfaced from the series of Conversations on Singapore Women's Development was the need for society to shift away from the mindset that women must be the de facto caregiver at home.
She said: "Everyone can contribute in enabling the aspirations of our young women to take flight, whether by changing such biased perceptions, supporting them in their endeavours, or even sharing household responsibilities."
When Ms Siti was hospitalised at KKH for a week at the age of 14 to remove cysts in her ovaries, she was afraid. But the nurses there changed her life.
She said: "The nurses really went out of the way to care for me, and that was very memorable."
She would later pursue nursing at the Institute of Technical Education (ITE) College East in 2013, though she withdrew later that year to start working and support her family.
Her father, who was the sole breadwinner of the family, had diabetes and hepatitis C and was too weak to continue working.
Knowing she had to step up as the oldest of four siblings, she stopped schooling to work in the food and beverage sector.
She told The Straits Times: "We had just moved into a place of our own after two years of staying in a shelter, so I wanted to make sure that we were able to pay the bills."
When her sister graduated from school and began working in 2017, Ms Siti then returned to ITE to continue her education, eventually emerging as its valedictorian in 2019.
She pursued a diploma in nursing at Nanyang Polytechnic, and will soon start working as a registered nurse at KKH.
She said: "I wanted to give back to KKH after my experience there so that I can inspire the younger nurses."
She hopes to return to ITE as a lecturer to continue sharing her story and inspire others.
Another woman featured in the book is Ms Nur Aziemah, 35, associate research fellow at the International Centre for Political Violence and Political Terrorist at the S. Rajaratnam School of International Studies.
She monitors and analyses the extremist online content to understand extremist groups such as Al-Qaeda and ISIS.
All proceeds from the book sales will be channelled to Casa Raudha, a charity which provides shelter for women and children who have been victims of domestic violence.
Members of the public can buy a book and pledge their support at giving.sg/campaigns/ywildpledgeabook.
https://www.straitstimes.com/singapore/book-launched-to-honour-20-inspiring-malay-muslim-women
--------
'As Proud Modest Muslim Saudi Women, We Want To Champion Being Strong Inside And Out'
March 8, 2021
Female participation in sports has long been a controversial issue in Saudi where women cannot exercise with men and there are no public sports facilities for women as authorities viewed sport for females as immodest.
Saudi Arabia didn't send any women to the Olympics until 2012.
However, over the last five years, as part of the country's Vision 2030 programme, the number of women in sports has more than doubled.
However, as remarkable as this sounds, Saudi Arabia needs a stronger drive to encourage more female participation in sports and develop a more inclusive sports environment in the country, according to Dr Mezna AlMarzooqi, an assistant professor teaching Public Health in the Community Health Science Department at King Saud University's (KSU) Applied Medical Science College.
This is despite Saudi Arabia's recently announcing the creation of its first women's football league, just two years after female spectators were allowed into football matches around the country. The league was launched last year but has been delayed by the coronavirus pandemic.
Deemed to be a pioneer of women's sport in her country, AlMarzooqi is an example of a Saudi woman who has risen to the top of sports governance.
She says investing in women's participation in sport has a key role to play in developing a cycle of positive social and economic outcomes.
AlMarzooqi also currently serves as the head of the Women's Sports Development Committee at the Saudi Universities Sports Federation, Ministry of Education, in addition to working as Vice Dean Assistance for Development and Quality in the College of Sport Sciences and Physical Activity at KSU.
In 2018, she founded KSU Movement Initiative for a Healthy and Active Campus, the first women's sports initiative at a Saudi university.
"We cannot just blame the lack of motivation of women here in Saudi Arabia, that would be very wrong," she reveals. "There are many more barriers which need to be seen in a holistic approach – the social norms of the person's society and environment play a big role as well as the policies which play a big, practical role in creating physical barriers and the inactivity of Saudi women in health and fitness."
With a lot of the reform groundwork in place, what needs to happen next is a public awareness drive, she adds. "This is why I started KSU Movement Initiative for a Healthy and Active Campus because I wanted to help overcome such limits and barriers. Many of us cannot run outdoors as a woman, not even near our own house or neighbourhood."
"This challenge can be an opportunity for us to use the women [only] campus as a great place to be active outdoors."
Women in Saudi Arabia are still subject to a myriad of restrictions on everyday life as they must observe strict rules on gender segregation and marriage.
The consultant also noted the poor street planning in the country, which she says, never considered setting out space for those who need to or prefer to walk along the pavements.
"Riyadh is not for pedestrians – cars only. You may find females going by themselves, but they have to take the car as the streets here are so thin and disconnected," explains AlMarzooqi.
This, she adds, contrasts her experiences in Australia, where she completed her PhD in Medicine, Physical Activity Behavior at the University of Adelaide, the world's eighth healthiest place to live.
AlMarzooqi says her parents encouraged her to take part in sports and remain active. She qualified as a Hatha Yoga Teacher in India and trained with the World Health Organisation (WHO).
"Growing up, I was very lucky to have parents like that and have the privilege to study abroad to engage with different cultures and understand society's impact of community engagement, as well as community health and wellbeing," she says. "My life as an Australian citizen consisted of running long and short distances from my apartment to the park and most places."
"In Saudi at the time, there were no fitness clubs that were opened yet – not even gyms for women. Even though there are a few opened now, membership for women is still very expensive compared to men."
The price of membership to fitness clubs in the kingdom ranges from 900 riyals ($240) to 4,000 riyals ($1,066) per month.
A survey by the Saudi General Authority for Statistics published in 2018, showed that around 91 per cent of Saudi females did not practice any sporting activity.
According to the survey, 21.7 per cent of females said that a lack of facilities near their residence was why they did not exercise, compared to 9.6 per cent of males.
"I was so lucky to have the opportunity to study abroad and see the difference in lifestyles, I learnt how to live a much healthier and active one, and I wanted the same for my sisters here in Saudi Arabia," says AlMarzooqi.
"It was upon my return I noticed we have a new campus for females only which is gated and very big and even shaded from the sun. So I utilised the area to take my 10-15k runs which was a risk I was taking, as I also chose to wear my leggings which no one had done before, but it was a habit that worked out great because of space and segregation."
After expressing interest in opening a sports club for women, she was encouraged by her head of department who also began joining her runs, to write a letter to the university governing body proposing a women's only health club with a map outlining areas suitable for fitness training.
"In 2018, we finally opened the first Women's Sports Initiative at Saudi Universities, and it is open to all women," notes AlMarzooqi.
"We are proud of being Muslim women wearing an abaya and being modest, and we are proud of our cultures and traditions, but we also want to proudly champion the importance of women's health and fitness, to be strong inside, and out."
https://www.middleeastmonitor.com/20210308-as-proud-modest-muslim-saudi-women-we-want-to-champion-being-strong-inside-and-out/
--------
Iraqi woman who met the pope sees little chance for change
March 13, 2021
BAGHDAD: The story of Doha Sabah Abdallah's personal tragedy and loss deeply resonated with Pope Francis during his historic visit last weekend to the northern Iraqi town of Qaraqosh, once devastated by Daesh.
Back in 2014, her son's death alerted the town's Christian community to the impending Daesh onslaught. A mortar shell fired by the militants as they approached Qaraqosh struck outside Abdallah's house, killing her son and two cousins playing in the front yard.
The pope heard Abdallah's testimony at a church ceremony in Qaraqosh last Sunday.
But just days after the pontiff's visit — meant to give hope to Iraq's dwindling Christian community and encourage its members to stay — Abdallah doubts the realities of life in Iraq will change.
She said she would also leave if given a chance.
"The pope doesn't have Moses' staff, he can't part the seas and solve our very difficult problems," she said.
"If I had the resources or if someone gave me the chance to leave this country, I would never come back."
Years after Iraqi forces declared victory over Daesh and drove terrorists from the area, Abdallah's disabled daughter still cannot attend proper schools, homes are still shattered and in ruins. Jobs are hard to come by, and none of Abdallah's relatives abroad plan to return.
Iraq's Christian population has dwindled from around 1.5 million before the 2003 US-led invasion to just a few hundred thousand today. Estimates put the current population between 250,000-500,000.
As churches and Christian communities were increasingly targeted by extremist groups at the height of Iraq's sectarian war that followed the invasion, the country saw an exodus of Christians. Even more fled after the brutal 2014 IS onslaught that emptied out entire Christian villages across the northern plains of Ninevah.
Francis's four-day visit to Iraq, including Qaraqosh, aimed to encourage Christians to stay, rebuild and restore what he called Iraq's "intricately designed carpet" of faiths and ethnic groups.
Qaraqosh, a majority Christian town in Ninevah, is just one of many that was attacked by Daesh seven years ago. The militants overran the town, damaged its church and scrawled the proclamation Daesh "will remain" on town walls.
The few Christians who returned after the liberation of Qaraqosh in 2016 found bullet-riddled mannequins and other signs that the militants had used the church premises as a firing range for target practice.
Many homes were leveled in the battles to oust the group and basic services have yet to be restored. Most of the town's Christians remain scattered elsewhere in Iraq or abroad.
Abdallah remembers vividly that August 2014, when Daesh rampaged through Christian communities across Ninevah. She remembers her son and his two cousins.
"Their souls saved the whole city," she recounted to the pontiff on Sunday.
On the plane back to Rome, the pope singled her testimony and told reporters it had "touched me most."
"She said one word: forgiveness. I was moved," Francis said.
At every turn of his historic trip as he crisscrossed Iraq, Francis urged Iraqis to embrace diversity — from Najaf in the south, where he held a historic face-to-face meeting with powerful Shiite cleric Grand Ayatollah Ali Al-Sistani, to Nineveh to the north, where he met with Christian victims like Abdallah.
But after the pontiff's departure, Abdallah said, reality has set in.
"Our situation is difficult because there is no internal agreement within the government," she said. "How could anyone come back? There are no basic services."
Bahnam Yussef, another resident of Qaraqosh, echoed her concerns. "The pope's visit drew the world's attention to Iraq," he said, but Christians need more assurances before returning.
"They must get help, some of them have houses destroyed and burned, all this loss has to be compensated," he added.
Marking the pope's visit, Prime Minister Mustafa Al-Kadhimi declared March 6 a national day for tolerance and co-existence.
But such gestures have not been accompanied by practical steps. So far, Iraq has not passed any legislation or enacted policies to entice Christians to return.
Abdallah said her wish is to live in an Iraq where Christians and other minorities are afforded equal rights — not today's Iraq where the sectarian power-sharing system often marginalizes minorities.
"It was incredible to see the pope, I never dreamed I would be so close to him" she said. "But it hasn't changed anything."
https://www.arabnews.com/node/1824616/middle-east
--------
Libyan women want progress after appointment of first female foreign minister
March 13, 2021
TRIPOLI: Libya's first woman foreign minister, Najla El-Mangoush, will be sworn in next week as part of a new unity government, a rare female voice at the top table whose appointment many Libyan women welcomed this week.
Mangoush, a lawyer who had a role in the transitional council that briefly governed Libya after its 2011 uprising, will be joined by four other women in the Cabinet, including Halima Abdulrahman as justice minister.
"I think this is a win for all of us women in Libya. I hope it's a first step to going further: A woman reaching head of government," said Afia Mohammed, 34, a pastry maker in Tripoli, adding it would encourage more women to enter politics.
Prime Minister Abdul Hamid Dbeibeh's interim government emerged through a UN talks process and is mandated to unify Libya's divided state institutions and oversee national elections in December.
The 75 Libyan delegates selected by the UN to take part in those talks laid out a commitment for the new government to include women in 30 percent of senior government roles, including in top Cabinet posts.
Women represent only 15 percent of the posts in Dbeibeh's Cabinet but the proportion will rise when deputy ministers are appointed, he has said.
Elham Saudi, a lawyer and talks delegate, said: "It's a stepping stone toward fuller representation."
She said the quota was a result of women in the forum being "absolutely relentless on this point" despite having big differences on other political issues.
As the first meeting took place in Tunis, where Saudi said women delegates faced a barrage of sexist online abuse, Hanan Al-Barassi, a female lawyer and critic of rights violations, was shot dead on a busy Benghazi street.
When the Libyan state crumbled after 2011 and myriad warring factions seized territory, women suffered a wave of violence and those in official positions were nearly all men — until now.
"This will give an opportunity for other women to join the work in sovereign positions. The five ministers will be role models," said Lamees BenSaad, a women's rights activist and another member of the UN talks forum.
"We have been fighting a long time for this gain."
Opposition to women having a big public role is not only held by men. Tahani Qarouq, who makes wedding delicacies in Tripoli, said she did not agree with women running Cabinet ministries or state institutions.
But Hanan Malouda, selling beauty products in the market, said women in government would be good for Libya.
"Hopefully they will have more compassion for us," she said.
https://www.arabnews.com/node/1824626/middle-east
--------
Latest session of UN women's commission focuses on equality in public life
March 13, 2021
NEW YORK — Setting a global road map for achieving full equality at decision-making tables is among the objectives of the 65th session of the UN's Commission on the Status of Women (CSW), which opens in New York on Monday.
For the first time in its history, the Commission will be held almost entirely virtually due to the ongoing pandemic, with events organized by UN Women, which works to accelerate gender equality globally, in collaboration with other UN agencies, organizations and civil society.
Cement women's leadership
UN Women described this year's CSW as "a pivotal opportunity to change our societies and cement women's leadership as we recover from COVID-19."
Despite women's increased engagement and representation at different levels, the agency said the world is still "far away" from achieving gender equality in public life, which has only worsened in the pandemic.
"It is clear that the COVID-19 pandemic has exacerbated challenges when it comes to women's rights, decision-making and equal participation in society", the agency said in a press release ahead of the CSW opening session.
"Latest data reveals that there is seldom gender parity in decision-making on COVID-19 task teams and response efforts globally, yet in several countries where women hold leadership positions, the response to the pandemic has been particularly effective. When more women are in decision-making positions, more inclusive decisions are made, diverse voices are heard, and different solutions are created."
Road to 'Generation Equality'
The CSW runs from 15-26 March. It will focus on charting a global roadmap towards achieving full equality in public life.
The official opening ceremony will be held in-person in the UN General Assembly Hall on Monday morning, followed by ministerial roundtables, which will be held online. More than 100 side events have been scheduled.
UN Women added that this year's CSW is "an important bridge" to the Generation Equality Forum, a global gathering for gender equality, organized by UN Women and co-hosted by the governments of France and Mexico, in conjunction with youth and civil society.
The Forum will kick-off in Mexico City from March 29-31and culminate in Paris, from June 30 to July 2. — UN News
https://saudigazette.com.sa/article/604380/World/America/Latest-session-of-UN-womens-commission-focuses-on-equality-in-public-life
--------
UN agency raises alarm over 'targeted' violence against women in Myanmar protests
March 13, 2021
GENEVA — The United Nations entity dedicated to protection of women's rights has voiced deep concerns over "targeted and disproportionate" violence against women being recorded during the crackdown against peaceful protesters in Myanmar.
In addition, women in detention are also reportedly experiencing sexual harassment and violence, UN-Women said in a statement on Friday.
"Women have long played a celebrated and vital role in the history of Myanmar. They continue to do so and must not be attacked and punished for the peaceful expression of their views," Phumzile Mlambo-Ngcuka, executive director of the agency, said.
According to UN-Women, at least six women lost their lives in the protests and close to 600 women, including young women, and civil society activists have been arrested.
More than 70 people are reported to have been killed and many more wounded in weeks of protests following last month's military takeover and arrests of several elected leaders and officials, including State Counselor Aung San Suu Kyi and President Win Myint.
There are also concerns that the ongoing crisis could disrupt essential services, including safe pregnancy and childbirth and could have "serious, even life-threatening implications", especially for the most vulnerable and disadvantaged communities.
International obligations
Mlambo-Ngcuka also said that Myanmar is a signatory to the Convention on the Elimination of All Forms of Discrimination Against Women, and that it is "clearly established" that violence against women is a form of discrimination prohibited under the Convention.
"We call upon Myanmar's military and police to ensure that the right to peaceful assembly is fully respected and that demonstrators, including women, are not subjected to reprisals," she stressed.
The head of UN Women also called on the security forces to respect the human rights of women who have been arrested and detained, and reiterated the call for the immediate release of all detainees. — UN News
https://saudigazette.com.sa/article/604377/World/Asia/UN-agency-raises-alarm-over-targeted-violence-against-women-in-Myanmar-protests
--------
URL: https://www.newageislam.com/islam-women-feminism/sri-lanka-ban-burqa-sign/d/124535
New Age Islam, Islam Online, Islamic Website, African Muslim News, Arab World News, South Asia News, Indian Muslim News, World Muslim News, Women in Islam, Islamic Feminism, Arab Women, Women In Arab, Islamophobia in America, Muslim Women in West,Islam Women and Feminism