New Age Islam News Bureau
18 Oct 2015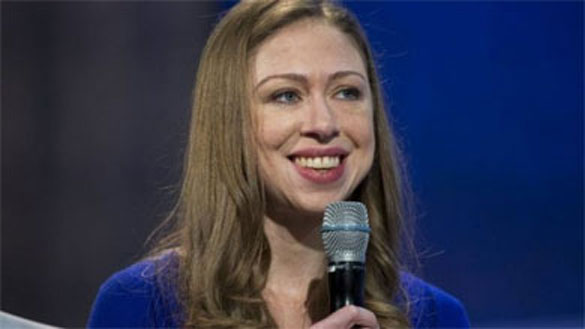 Chelsea Clinton: "We are not on track to feed the population we expect to have around the world in 2050"
---------
• South African Woman Accused of Trying To Sell Child Charged With Human Trafficking
• Indian Woman Says She Won't Return From Saudi Arabia
• Kabul University Launches Its First-Ever Master's Programme in Gender and Women's Studies
• Air India Offers Schemes, Gives 25% Discount to Women Flyers
• More Women Researchers Needed 'To Deliver Food Security'
Compiled By New Age Islam News Bureau
URL: https://www.newageislam.com/islam,-women-and-feminism/new-age-islam-news-bureau/south-african-woman-accused-of-trying-to-sell-child-charged-with-human-trafficking/d/104960
---------
South African Woman Accused of Trying To Sell Child Charged With Human Trafficking
INFOGRAPHIC, 17 10 2015: A South African woman has been charged with human trafficking after allegedly trying to sell a child for 5,000 rand ($525) on the trading website Gumtree, police say.
The 20-year-old was arrested during an undercover operation following a tip-off from a member of the public.
"We met her and there was an exchange of money with an undercover police officer," Hangwani Mulaudzi, spokesman for the Hawks special crimes investigation unit said.
"We arrested her directly."
The 19-month-old boy was in good health and has been taken into care by social workers.
"What we have already ascertained is that the baby is not hers and the baby is now with the care of social workers," Mr Mulaudzi said.
"We are trying to ascertain where this baby comes from and what exactly this woman's intentions were."
Gumtree spokeswoman said in a statement their customer service team was alerted that the ad had been placed on their site.
"The team immediately removed the ad and blocked the user's account," she said.
"[We] escalated the issue to the corporate office that engages law enforcement on suspected criminal cases."
The woman appeared in court in Pietermaritzburg Magistrates Court on human trafficking charges.
Her case was adjourned until October 26. AFP/Reuters
abc.net.au/news/2015-10-17/south-african-woman-tries-to-sell-baby-on-gumtree/6863020
-------
Indian Woman Says She Won't Return From Saudi Arabia
N. DINESH NAYAK
The complaint about a Kalghatgi woman working in Saudi Arabia being allegedly harassed by employers and duped by agencies has put the Dharwad police in a fix with the woman changing her version and refusing to return to India.
Superintendent of Police C. Vamsi Krishna told The Hindu that the woman, Savitri Indur of Madaki Honnalli village of Kalghatgi taluk, went to Saudi Arabia to work as domestic help after her sister, who had earlier gone to Saudi Arabia returned.
After going to Saudi Arabia, Ms. Savitri, one day called her husband and said that she was not being treated well there. Her husband filed a case against the agents who sent Ms. Savitri to Saudi Arabia and based on his statements, the police arrested the agents.
Subsequently, the agents arranged for Ms. Savitri's return and booked an air ticket on October 1.
Meanwhile, Ms. Savitri changed her stand and refused to return. Now, she is claiming that she was doing well in Saudi Arabia and refusing to come back home.
"We are trying to convince her, through her husband, of the need to either to return or submit a written statement about her safety there," Mr. Krishna said.
Saviti Indur of Madaki Honnalli village of Kalghatgi taluk went there to work as domestic help
thehindu.com/news/national/karnataka/woman-says-she-wont-return-from-saudi-arabia/article7776332.ece
------
Kabul University launches its First-Ever Master's Programme in Gender and Women's Studies
By ZABIHULLAH MOOSAKHAIL - Sun Oct 18 2015
Kabul University on Saturday launched its first-ever master's programme in Gender and Women's Studies to create a platform for training future advocates of gender equality, generate research on gender, violence against women and underprivileged groups, and raise awareness about men's and women's social responsibilities.
The two-year programme will teach a comprehensive curriculum covering key areas that relate to gender equality and women's rights, such as legal protections and the role of women in poverty reduction, conflict resolution, civil society engagement and politics.
In the scope of this program, career specialists would be trained to decrease Afghanistan's reliance on foreign experts and aid the continuing emergence of women as decision makers, leaders of civil society movements, journalists and entrepreneurs.
The programme has been designed with UNDP Afghanistan's technical guidance and financial support from the Republic of Korea.
"After years of joint work with the Afghan Government and international partners such as the Republic of Korea to promote gender equality, today we celebrate a milestone with the opening of this master's programme," said UNDP Country Director, Douglas Keh, during the inaugural ceremony.
"I am proud that Afghanistan is taking a major step toward institutionalizing gender studies at Kabul University," said Kang Daesung, Deputy Chief of Mission at the Embassy of the Republic of Korea. "I hope that graduates of this programme will greatly contribute to ensuring justice and equality for all Afghan people and empowering women in social, political and economic spheres."
Minister of Higher Education thanked UNDP for technical guidance and Republic of Korea for financially supporting the program. Farida Momand said that this programme will serve as a model for other universities in Afghanistan.
"Today we witness a historic moment at Kabul University as we open a gender and women's studies programme here with support from UNDP Afghanistan and the Republic of Korea," Farida Momand said. "This programme will serve as a model that universities throughout the country can replicate it in the future."
khaama.com/kabul-university-launches-first-ever-masters-programme-in-gender-and-womens-studies-4006
-----
Air India Offers Schemes, Gives 25% Discount to Women Flyers
Press Trust of India: October 18, 2015
Rolling out freebies to its domestic fliers and the business class passengers, national carrier Air India is offering four schemes, including 25 per cent flat discount to women travellers, due to high air travel demand during the festive season.
Air India offers four schemes - Executive Class Bonanza - to the premium segment of executive class passengers flying the domestic sectors as part of the super festival bonanza, the airline said in a statement.
The validity of the offer stands between November 1 and December 31, it said.
According to Air India, lady executives and all women flyers would be entitled to a flat discount of 25 per cent on basic fare, travelling in executive class on production of business card or copy of ID proof.
Also, as part of the Executive Class Bonanza, any passenger flying on AI's domestic Metro Network, except between Bengaluru and Chennai, four times between November 1 to December 31 will be entitled for one business class one way ticket, while six similar travels would fetch him a free ticket for a round trip.
Similarly, any passenger who flies four times in economy class on any of the metro sectors - Delhi, Mumbai, Kolkata, Chennai, Hyderabad and Bengaluru - except travel between Bengaluru and Chennai within seven consecutive days will be entitled for one executive class upgrade voucher.
These vouchers may be used for upgrading at the time of check-in at AI counters after having travelled four times, it said.
Also, all passengers who fly in executive class during this period can participate in weekly and a mega lucky draw, Air India said.
profit.ndtv.com/news/corporates/article-air-india-offers-schemes-gives-25-discount-to-women-flyers-1233125
------
More Women Researchers Needed 'To Deliver Food Security'
By Mark Kinver
17 October 2015
Policy and business leaders have used a major food conference to highlight the need for more women in the global agriculture sector.
One of the speakers, Chelsea Clinton, told delegates that women were a "crucial, vital and necessary" part of delivering global food security.
Data shows that progress has been made in recent years, but there is still a long way to go to close the gender gap.
The call for equality was made at the 2015 Borlaug Dialogue in the US.
"Certainly, we are not on track at the moment to feed the population we expect to have around the world in 2050," Ms Clinton, vice-president of the Clinton Foundation, told the gathering.
One of the themes of the three-day event, which focused on the "fundamentals of global food security", was inspiring young women to take up careers in science, technology, engineering and mathematics (Stem).
Global problem
Another speaker, Wanjiru Kamau-Rutenberg - director of the Kenya-based African Women in Agricultural Research and Development (Award) - outlined some of the challenges.
"We need to increase the number of women scientists but first of all we need to create a conducive environment in which they work. It is as much about institutional transformation as it is about investing in individuals," she said.
"It can be a little too easy to pretend that this is only an African problem, hence a cultural problem. But that is not true; we have got the same challenge in the UK, across Europe and in the US.
"It is a global problem so we have to change the global culture surrounding science and who can be a scientist."
A report produced by the Campaign for Science and Engineering (Case) that examined diversity in UK Stem said that just 9% of those involved in non-medical Stem posts were women.
However, it also highlighted that the problems facing the science sector in the UK went beyond gender equality. The authors reported that there was an annual shortfall of 40,000 skilled Stem workers.
Dr Kamau-Rutenberg told the BBC the shortfall illustrated why it was critical to attract more young women to pursue careers in the Stem sector.
"We need to expand the pool of talent and increase the number of scientists. Investing in women scientists is a really good way to solve the problem of not enough scientists being available to do the work."
Mentoring
She said Award offered a career development programme that was "investing in high-potential African women and agricultural scientists".
As well as developing technical skills, Award provided leadership training and a mentoring network.
"We just know that people do so much better at achieving their potential as a result of mentoring - when they are in a community of peers and when they are connected to senior scientists," she said.
Dr Kamau-Rutenberg added that just under half of the mentors in the network were men: "This is fantastic because we are able to engage men in this journey of investing in women scientists."
She said that a speech by US President Barack Obama, during his visit to Kenya in June, showed the importance of giving women the opportunity to "earn a place at the decision-making table".
Mr Obama had told a gathering at a sports stadium: "Any nation that fails to educate its girls or employ its women and allow them to maximise their potential is doomed to fall behind the global economy.
"We're in a sports centre. Imagine if you have a team and don't let half of the team play. That's stupid. That makes no sense."
Beyond the farm gate
Data from the UN Food and Agriculture Organization (FAO) shows that the gender gap extended to access to agricultural resources and opportunities.
The FAO said: "Closing the gender gap in agriculture would generate significant gains for the agriculture sector and for society.
"If women had the same access to productive resources as men, they could increase yields on their farms by 20-30%."
Dr Kamau-Rutenberg went further: "It is not enough to talk about African women in agriculture and leave the conversation at the farm level.
"There is no point pretending that the only place it is important to talk gender, and the roles of men and women in agriculture, is on the farms.
"We also need to transform the landscape when it comes to research and development. It is really important that we have both men and women setting the research agenda."
bbc.com/news/science-environment-34551325
-----
URL: https://www.newageislam.com/islam,-women-and-feminism/new-age-islam-news-bureau/south-african-woman-accused-of-trying-to-sell-child-charged-with-human-trafficking/d/104960