New Age Islam News Bureau
17 February 2022
• Violence against Women Surges in Pakistan As Officials Arrest Two for Abducting, Selling Women
• Amid Debate, Women Lift Their Voices with Muslim Sacred Text
• Commercial Registrations By Saudi Women Jump 112% Over Six Years
• Kuwait Allows Women To Serve In Army, But Without Guns
• Job Ad for 30 Women Train Drivers In Saudi Arabia Gets 28,000 Applicants
• Anger over Bid to Ban Women's Marches In Pakistan
• Hijab Row: So Many Religious Symbols In India But 'Hostile Discrimination' Against Us, Contend Muslim Girls
• UP: Cops Beat up Burqa Clad Women for Holding Pro-Hijab Protest
• Azhar Grand Sheikh Calls For Reviving Right of Women To Earnings Of Marriage
Compiled by New Age Islam News Bureau
URL: https://www.newageislam.com/islam-women-feminism/sharia-law-illegal-sexual-intercourse/d/126393
--------
Sharia Law: Man, Woman Stoned to Death for Illegal Sexual Intercourse in Afghanistan's North-Eastern Badakhshan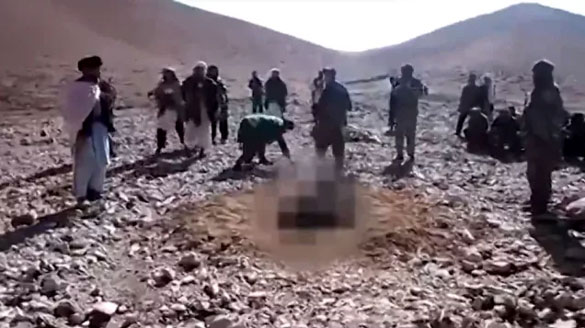 Photo PM News, Nigeria
----
February 16, 2022
A man and a woman have been stoned to death in Afghanistan's north-eastern Badakhshan province, for having illegal sexual intercourse.
Two local Taliban officials confirmed this on Wednesday.
A Taliban official in the province told dpa that they were stoned at a sharia court.
Muslim men and women were not allowed to have sexual intercourse outside marriage under sharia law.
It also states that if a married man has sex with a married woman and there were four witnesses, the couple should be stoned.
"They have confessed that they had illegal relations and they had done this two to three times," the local official said.
Muezuddin Ahmadi, who is in charge of the province's information and culture department, said that the issue was under investigation and promised serious action against the perpetrators of the stoning.
The Taliban are fighting for recognition on the international stage after having seized power in August, partly in a bid to access aid funds and money stashed abroad.
In spite of assurances that they will respect human rights, many lower-ranking officers have meted out gruesome punishments in recent months.
Local newspaper Hasht-e Subh reported that the stoning took place publicly on Monday in the Nasi district of the province.
It was reportedly ordered by a Taliban commander.
The rights situation across the country has deteriorated since the Taliban takeover.
Most female students were blocked from attending secondary schools and most women have not been allowed to return to their jobs.
Women must also wear a hijab and be accompanied by a close male relative when travelling long distances.
Men were encouraged to grow beards and wear traditional Afghan clothing while in government offices. Music has been banned in the media.
Critics who protest against these restrictions face harassment or imprisonment.
Source: Daily Nigerian
https://dailynigerian.com/sharia-law-man-woman-stoned/
--------
Violence Against Women Surges In Pakistan As Officials Arrest Two For Abducting, Selling Women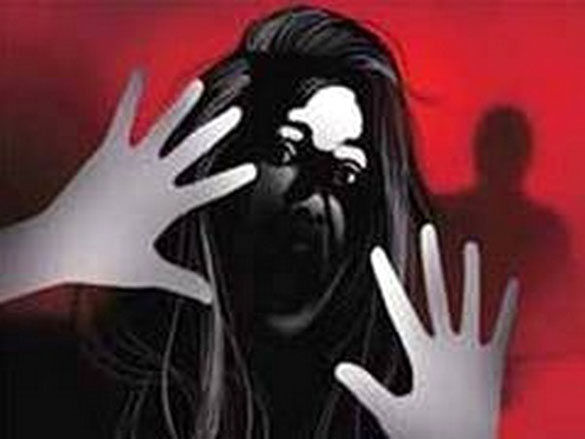 Representative Image
----
16 February, 2022
Lahore [Pakistan], February 16 (ANI): Violence against women is on the surge in Pakistan as officials in Lahore have arrested the two people involved in the abduction of girls and selling them in other provinces, reported local media.
Two people involved in the abduction of girls and selling them in other provinces have been arrested, Dawn quoted SSP Investigations Lahore Imran Kishwar in a press conference at his office here on Tuesday.
The arrested suspects were proclaimed offenders (POs) and were identified as Faisal and Ashfaq Butt. In the recent past, they had lured a 19-year-old girl, Diya Akram, on the pretext of giving her a job and took her to Karachi, said the Pakistani publication.
According to Dawn, from there, they shifted her to Balochistan and sold her to a feudal of Jhal Magsi Balochistan. They were also wanted in other cases, the SSP said and added that one of the arrested suspects extracted over Rs10 million from a citizen after posing as an FIA officer.
Police arrested a man posing as an Elite official at the Shera Kot check post. The suspect identified as Zia-ul-Rehman posed as a cop of Elite force. On suspicion, police investigated and found him an imposter. Police arrested him and recovered a weapon after registering a case.
It came a report last year underlined that nearly a thousand minor girls and women from Pakistan's religious minorities including Hindus and Christians face violence and in most cases they are abducted, forcefully converted to Islam and are married off every year.
Citing an inquiry done by the British-led All-Party Parliamentary Group (APPG), Islam Khabar reported that the figure is an estimation based on extensive probe, but not accurate since "true numbers may never be ascertained.
"The report, which was published in September 2021 focuses on the cases of Christian and Hindu girls between the ages of 12-25, of religious minorities including Hindus (1.59 per cent) and Christians (1.60 per cent) of Pakistan's 220 million population, Islam Khabar reported. Buddhists, Sikhs and Kalash are also surveyed with the help of their representative bodies, field surveys and by individuals who appeared before the probe body. (ANI)
Source: The Print
https://theprint.in/world/violence-against-women-surges-in-pakistan-as-officials-arrest-two-for-abducting-selling-women/834219/
--------
Amid debate, women lift their voices with Muslim sacred text
16 February 2022
CAIRO -- The young woman could hear her heart pounding so hard that she worried the microphone placed in front of her would pick up its sound. Seated around her were officials from Islamic nations, including her country's president. Cameras clicked.
She closed her eyes.
Al-Zahraa Layek Helmee's voice filled the spacious, columned hall with a melodic recitation of the Quran, a role customarily held by men in her country, Egypt. For the 18-year-old, the high-profile recitation of Muslim holy text at a Cairo conference of the Organisation of Islamic Cooperation was a personal milestone — one that she also hopes would send a message to women and girls: That can be you.
"I wanted to prove that women have a great role to play when it comes to Quran recitation," she said.
Across cultures and Muslim communities, the boundaries of such a role can be subject to debate. Attitudes vary toward women publicly reciting the Quran within earshot of nonrelated men — in person, online or in other media. While the most skilled female reciters may attain celebrity-like status in some countries, others are largely confined to private spaces or all-women audiences.
Campaigns have been springing up online to amplify the voices, and widen the reach, of female Quran reciters across the world, with many posting their recitations and encouraging others to follow suit. It's part of a larger effort by some Muslim women who say they want to build on the historical examples of other women in their faith to expand their spiritual leadership roles in Islamic spaces.
Online, where Helmee has 1.2 million followers on Facebook, many cheer her on. Others — men and women — reprimand her in messages, urging her to "fear God" or arguing that her voice can tempt men, an idea she rejects.
The controversy "is a matter of convention more than law," said Zahra Ayubi, a Dartmouth College associate professor who studies gender and Islamic ethics.
The concern over women's public recitation, she said, emerges from the interpretation by some that a woman's voice is part of her "awrah" — nakedness or vulnerability — and should therefore be guarded from nonrelated men to prevent temptation. But many scholars and religious bodies have contested the argument that a woman's voice in itself can be "awrah," saying it's what she says and her manner of speech that matters.
"When women are reciting the Quran, it's an incredibly powerful response to the idea that their voices are awrah," Ayubi said. "Because they are speaking the most honorable truth for Muslims, and in doing so keeping true to God's command to speak honorably."
Learning to read and understand the Quran is considered crucial for men and women alike. But perfecting recitations, or reciting professionally, usually takes rigorous studying and practice to master elaborate rules governing such things as proper pronunciation and articulation.
For many Muslims, the voice of Quran reciters permeates daily life, blaring from car radios and smartphones or playing out on television channels. Reciters are often invited to religious or social events, sometimes moving their listeners to tears. Many devout Muslims play recordings of favorite reciters at homes or businesses to contemplate the verses or soothe their souls.
Seemi Ghazi, who teaches Quranic Arabic at the University of British Columbia, recalls how —growing up — she would wake up to the sound of her mother reciting the Quran.
"For so many Muslims, we actually experience the Quran primarily and initially through the breath, the tone, the embodiment, the voice of women, most often our mothers," she said. "So it's not as though hearing a woman's voice is something so new. It's the question of the public sphere which may be distinctive."
Ghazi, who recites Quran as part of Sufi circles she leads in Vancouver and at interfaith events, sees a blossoming of Muslim women's voices in alternative Islamic spaces, particularly on social media.
There was a time when Maryam Amir didn't even know women could be Quran reciters; today she is part of that blossoming. The California-based Amir recalls recoiling the first time she heard a girl reciting at an event where men could hear her. She complained to the organizer.
"She was from Indonesia, and she told me, 'In Indonesia, women recite the Quran on television, in conferences, in competitions.'"
One of those women, Maria Ulfah, has made a name for herself that transcends Indonesia's borders. She's won and judged competitions at home and abroad and has been invited to recite in many parts of the world. Her recordings have carried her voice to the faithful outside of Indonesia. At home, where she says female reciters enjoy the same status as men, some fans have named their children after her.
"In Indonesia, people are very appreciative and proud," Ulfah said.
Differences in attitudes, she argued, are largely cultural.
In California, Amir's views on the topic have evolved through her research and interactions with Muslims abroad. She has memorized the Quran, becoming a "hafiza," a role that is highly prized and encouraged in Muslim communities. She's also studied Islamic sciences, launched a social media campaign to get women to post recitations of themselves and is now working on a new app. It features recitations by Muslim women around the world, created in collaboration with a council of Islamic scholars.
Amir says she's seen signs of a shift in attitudes.
"Since people started hearing that scholars have different opinions on this issue ... people are starting to think about this differently," she said. "There are many women who memorize the Quran, but they had no idea they could recite in these spaces."
Madinah Javed, who grew up in Scotland and now lives in Chicago, has also turned to social media to highlight female reciters like herself while campaigning to inspire more to share recitations. She is amazed by the resulting connections among women from different cultures and with different styles of recitations.
"It's important for both men and women to hear women reciters," she said. "It's important for men and boys to make space for women too, because they might have more accessibility in certain places or more privilege."
Online, Javed has encountered strong support from some, while she found others to be more focused on appearance, like whether her neck was showing, than the recitation.
As great as social media has been to raise awareness, she said, real change takes face-to-face interactions. "It's going to take a much longer time for change to happen" in some communities.
In Egypt, the makeup of the country's syndicate for reciters and those who teach Quran memorization provides one indication of the road ahead for those advocating female representation. Of 10,000 members, there are just about 100 women and they are focused on teaching memorization, according to the syndicate's head, Mohamed Hashad.
Hashad said he, personally, sees no theological reasons to stop public female reciters. "It's more like social reasons," he said. "Women don't feel comfortable sitting among the men to read Quran."
Helmee, who started learning the Quran with a tutor shortly after she turned 3 and memorized it at 10, hopes that will change.
"I run into women who tell me they wish they could do the same thing I do but that it's too late for them now," she said. "I also meet women who tell me they pray their daughters would grow up to be like me."
Source: ABC News
https://abcnews.go.com/International/wireStory/amid-debate-women-lift-voices-muslim-sacred-text-82929368
--------
Commercial registrations by Saudi women jump 112% over six years
February 17, 2022
JEDDAH — The rate of issuing commercial records for businesswomen increased by 112% during the past six years, the Ministry of Commerce revealed.
Commercial registrations by Saudi women recorded the largest ever growth rate last year. The ministry issued 139,754 records during 2021 compared to 65,912 records in 2015.
The total commercial records registered reached 817,930, which is considered a significant leap.
The ministry has been keen on enhancing women's participation in economic activities and has taken a number of initiatives, most notably enabling women to start a commercial activity easily, making it accessible for women to request records, trademarks, dealerships and to practice freelance professions.
Women's commercial activities focused on several sectors, particularly in wholesale and retail trade, information and communication technology, administrative services, professional, scientific, and technical activities, transportation and logistics, real estate activities and contracting.
The ministry also focused on its services to the business sector by establishing business centers for women within an advanced work environment that relies on modern technology. This comes in line with the objectives of the Vision 2030.
Source: Saudi Gazette
https://saudigazette.com.sa/article/617211/SAUDI-ARABIA/Commercial-registrations-by-Saudi-women-jump-112-over-six-years
--------
Kuwait allows women to serve in army, but without guns
Feb 17, 2022
Kuwaiti women are angry after the military, having allowed female soldiers in combat roles, decided they need the permission of a male guardian and banned them from carrying weapons.
Activists have decried the policy as "one step forward, two steps back" after the defence ministry also decided that women in the armed forces, unlike civilians, must wear head coverings.
The moves have sparked an online backlash in Kuwait, usually regarded as one of the most open societies in the Gulf.
"I don't know why there are these restrictions to join the army," Ghadeer al-Khashti, a sports teacher and member of Kuwait Football Association's women committee, told AFP.
"We have all kinds of women working in all fields, including the police force."
She said her mother had helped the resistance when Iraqi dictator Saddam Hussein in 1990 invaded Kuwait and occupied it for seven months before being pushed out by a US-led international coalition.
"My mum during the Iraqi invasion used to hide weapons under her abaya and transport them to members of Kuwait's resistance, and my father encouraged it," said Khashti.
"I don't understand on what basis they see women as weak."
The ministry decided in October to allow women in combat roles but then imposed the restrictions after the defence minister was questioned by conservative lawmaker Hamdan al-Azmi.
Azmi, emboldened by an Islamic religious edict, or fatwa, had argued that having women in combat roles "does not fit with a woman's nature".
'WOMEN MARTYRS'
Lulwa Saleh al-Mulla, head of the Kuwaiti Women's Cultural and Social Society, said the ministry's restrictions are discriminatory and unconstitutional and vowed legal action by the organisation.
"We have women martyrs who defended their country of their own volition," she told AFP. "No one ordered them to do that but the love for their country.
"We are a Muslim country, that is true, but we demand the laws not be subject to fatwas. Personal freedom is guaranteed in the constitution, on which the country's laws are based."
Kuwaiti women earned the right to vote in 2005 and have been active both in cabinet and parliament, though they are poorly represented in both.
Unlike most Gulf countries, Kuwait is known to have an active political scene, with MPs regularly challenging the authorities.
Earlier this month, dozens of Kuwaiti women staged a protest against the suspension of a women's yoga retreat deemed "indecent" by conservatives.
One of them was Azmi who, in Twitter posts, denounced the retreat as "dangerous" and "alien to our conservative society".
Women protesters carried placards denouncing the "exploitation of women's issues" in politics, as well as the "regime of fatwas" and "guardianship of women".
The debate about the army's new rules for women has taken an irrational turn, said Ibtihal al-Khatib, an English-language professor at Kuwait University.
"The army needs to integrate both women and men without discrimination," the feminist academic told AFP.
"Danger does not differentiate between men and women, and neither does death during battle."
Source: The Daily Star
https://www.thedailystar.net/middle-east/news/kuwait-allows-women-serve-army-without-guns-2964241
--------
Job ad for 30 women train drivers in Saudi Arabia gets 28,000 applicants
16 February ,2022
A job advert to recruit 30 female train drivers in Saudi Arabia has attracted 28,000 applicants, highlighting the scale of demand as the kingdom opens up more opportunities to women.
Spanish railway operator Renfe said on Wednesday an online assessment of academic background and English language skills had helped it to reduce the number of candidates by around a half, and it would work through the rest by mid-March.
The 30 selected women will drive bullet trains between the cities of Mecca and Medina after a year of paid training.
Renfe, which said it was keen to create opportunities for women in its local business, currently employs 80 men to drive its trains in Saudi Arabia, and has 50 more under instruction.
Job opportunities for Saudi women have until recently been limited to roles such as teachers and medical workers, as they had to observe strict gender segregation rules. Women were not allowed to drive in the Kingdom until 2018.
Female participation in the workforce has nearly doubled in the last five years to 33 percent amid a drive by the Saudi crown price to open up the kingdom and diversify the economy, and women are now taking up jobs once restricted to men and migrant workers.
Source: Al Arabiya
https://english.alarabiya.net/News/gulf/2022/02/16/Job-ad-for-30-women-train-drivers-in-Saudi-Arabia-gets-28-000-applicants-
--------
Anger over bid to ban women's marches in Pakistan
Kamran Chaudhry
February 17, 2022
Human rights activists in Pakistan have blasted a proposal to replace the annual International Women's Day marches with a Hijab Day next month.
In a Feb. 9 letter to Prime Minister Imran Khan, the federal minister for religious and minority affairs asked for a ban on the Aurat March in the country.
"The banners, placards and slogans of the Aurat March pose the social system, given by Islam, as a problem. Any class should not be permitted to hold the Aurat March on Women's Day and make fun of Islamic principles, social values, modesty and chastity. It will strongly pain and raise concerns among Muslims of Pakistan," Noorul Haq Qadri stated.
Qadri proposed highlighting discrimination faced by Muslim women in India and occupied Kashmir due to their attire by observing Hijab Day in Pakistan on March 8.
Saeeda Deep, who has been volunteering for the annual march since 2018, rejected the proposal.
"It's not our agenda to target a religion. We only wish to highlight our problems such as forced conversions of underage minority girls," Deep, founder of the Institute of Peace and Secular Studies, told UCA News.
"The Ministry of Religious Affairs has a trend of relating everything as a danger to Islam. It is hypocrisy to advocate the women's rights of Muslims in a neighboring country and file court cases on women in Pakistan and persecute them."
Senator Sherry Rehman also questioned organizing a Hijab Day instead of the Aurat March on Women's Day.
"How is the right to wear a hijab under threat in Pakistan? Quite the opposite. He can celebrate the hijab any day; one doesn't exclude the other," she said in a Feb. 17 tweet.
Shaheen Yousaf, the Catholic Women's Organization coordinator in Lahore Archdiocese, urged Aurat March organizers to avoid controversial slogans and placards.
"We support movements for human rights and believe everyone should step out against violations. However, the organizers should respect cultural norms and avoid being too liberal or else our genuine demands will become a laughing stock. People are still very sensitive on women's issues," she told UCA News.
In 2020, high courts in Islamabad and Lahore warned Aurat March organizers about using offensive slogans, especially "My body, my choice," which sparked controversy and debate among social media users.
In federal capital Islamabad, hardliners from Jamiat Ulema-e-Islam, Sunni Ittehad and Jamia Hafsa attacked a march and injured several people.
Last year several clerics filed blasphemy cases against women marchers objecting to anti-Islam chants and banners during rallies. However, there were no court proceedings. Aurat March organizers condemned the "falsely captioned videos and media."
Source: UCA News
https://www.ucanews.com/news/anger-over-bid-to-ban-womens-marches-in-pakistan/96153
--------
Hijab row: So many religious symbols in India but 'hostile discrimination' against us, contend Muslim girls
16th February 2022
BENGALURU: Contending that Indians flaunt diverse religious symbols, from the pendant to the Hijab to the bindi and turban, the Muslim girls fighting the Hijab ban in Karnataka on Wednesday asked why the government was 'picking' on the headscarf alone and making "this hostile discrimination."
Prescribing uniforms in the pre-university colleges is illegal, they said, adding, the College Development Committee (CDC) headed by the MLA concerned has no powers to decide on the issue.
Citing a survey, petitioner girls' counsel Ravi Varma Kumar said people of the country sport various religious symbols such as pendant, crucifixion, Hijab, Burqa, bangles, Bindi on the forehead and the turban.
"I am only showing the vast diversity of religious symbols in all sections of the society. Why is the government picking on Hijab alone and making this hostile discrimination? Aren't bangles religious symbols?" Kumar told the full bench of the High Court comprising Justice Ritu Raj Awasthi, Justice J M Khazi and Justice Krishna S Dixit.
Questioning why no other religious symbol was considered in the government order and only the Hijab, the senior counsel wondered whether that was done because of his petitioners' faith.
"This discrimination against Muslim girls is purely on the basis of religion and hence a hostile discrimination, which violates Article 15 of the Indian constitution. We are not heard but straightaway punished. This is draconian," he argued.
Kumar told the court that the purpose of education is to promote plurality and not homogeneity. "Classrooms should be a place for recognition and reflection of the diversity in society," he contended.
Regarding the ban on Hijabs, he said that according to rule 11 of the 1995 rules--government provisions related to the Education Department--the educational institutions should give notice to the students and parents about changing uniform at least a year in advance.
Stating that a dress code is not mandatory for the pre-university colleges, Kumar said, "prescribing uniform in the government pre-university college is illegal. Even the guidelines issued by the PU Education department in 2021-22 did not speak about uniform."
"It is an emphatic statement by the department that principals cannot prescribe a uniform. Neither the pre-university board and the rules nor the Karnataka Education Act prescribe any uniform or prohibition of Hijab. Such being the case, under what authority are we kept out of the class," he asked on behalf of the girls.
The government order said the students should wear a uniform prescribed by the CDC headed by MLAs concerned, which meant that the it has delegated its administrative powers to the legislators.
The CDCs, according to Kumar, were constituted by way of a circular in 2014 and not any government order.
He further told the bench that the CDCs were constituted for utilising grants as well as maintain education standards. This CDC was not for students welfare but only for academic standards, he contended.
Questioning the formation of CDCs, Kumar argued the MLAs in the CDCs have been given administrative powers.
"The MLA cannot be entrusted with administrative powers. He is only the representative of people to hold the government accountable."
"Giving administrative powers to the MLAs will be a death knell to our democracy. The MLAs should be fearless on the floor of the House. They cannot be made subordinate to the Government," he added.
Stating that the legislators represent a political party and a political ideology, Kumar sought to know how can students' welfare be entrusted to a political party and a political ideology.
"The formation of such a committee itself is a death blow to our democracy and the doctrine of the separation of power. Don't allow the committee to handle the welfare of students and check them out of the classrooms," the senior counsel said. The court adjourned further hearing of the case to Thursday.
Source: New Indian Express
https://www.newindianexpress.com/nation/2022/feb/16/hijab-row-so-many-religious-symbols-in-india-but-hostile-discriminationagainst-us-contend-musli-2420261.html
--------
UP: Cops beat up burqa clad women for holding pro-hijab protest
16th February 2022
At a protest organised at Uttar Pradesh's Ghaziabad, in solidarity with the hijab row, policemen were seen hitting Muslim burqa-clad women with batons (lathis).
A video of the same has made the rounds on Twitter. Police officials can be seen attacking the women going so far as to pull the hijab off of one of the protestors.
As per a report by NDTV, an FIR has been filed by the police against the protesters over the incident that happened on Sunday.
The police have claimed that they knew about 15 Muslim women protesting in the town's Sani Bazaar road with "anti-government" protesters. The FIR further claimed that female constables who asked the protesters to conclude their demonstration were heckled and were abused by the male men involved in the protest.
One of the accused has been identified as Raees, according to the police complaint, adding the men also threatened the constables.
The matter is currently under investigation.
Background of the hijab row:
Muslim girls of colleges in northern Karnataka were asked to shun their hijab after a group of male students arrived at the colleges, adorning saffron scarves, in a protest against girls being allowed to wear headscarves on the college premises.
Although the rule book of a college suggested that girls are allowed to wear Hijabs on the premises of the institution, the management recently prohibited the girls from covering their heads, following the diktat of the state government.
However, as Hindutva students protested, the controversy raged further, forcing the state to call for a committee to look into the matter and take a call on pre-university college uniforms across the state.
The high court that is hearing a writ petition over the issue filed by a student of a PU college in Udupi has provided no interim relief to the students and has asked them to follow the state's orders until further notice.
Source: Siasat Daily
https://www.siasat.com/up-cops-beat-up-burqa-clad-women-for-holding-pro-hijab-protest-2276856/
--------
Azhar Grand Sheikh calls for reviving right of women to earnings of marriage
February 16, 2022
The Grand Sheikh of Al-Azhar, the top religious institution in Sunni Islam, Ahmed al-Tayyeb received on Tuesday, from the Minister of Islamic Affairs a Call and Guidance from Sheikh Abdullatif bin Abdulaziz Al Al-Sheikh, at the headquarters of Al-Azhar Sheikhdom, to discuss joint cooperation between the two sides.
The meeting dealt with women's rights in Islam. Tayyeb stressed the necessity of reviving the fatwa "the right in toil and pursuit" from our Islamic heritage, to preserve the rights of working women who made an effort to develop the wealth of their husbands.
He pointed out that modern developments necessitated that woman enter the labor market and share the burdens of life with her husband. Tayyeb said that the Islamic heritage is rich in treatments for various issues.
"If we contemplate them, we will stand on the extent of the abundance and depth of this heritage," and the keenness of Islamic Sharia to preserve women's rights and ensure everything that would preserve their dignity.
During a telephone interview with the "Masaa DMC" (DMC evening) show on DMC satellite channel, Hadidi said that toil and pursuit of the woman: whether it was from her work or inheritance or an old financial estate before her marriage and then she gave her husband or opened an account for him in the bank. This money is estimated as an independent financial asset to the wife, away from the inheritance form the husband, meaning that the heirs are not entitled to share the wife in this money.
The Grand Sheikh stressed that marriage life is not built on rights and duties, but on friendliness, love and attitudes in which the husband supports his wife, and the wife is support for her husband, in order to build a good family capable of building and contributing to the advancement and progress of her society, and raising generations capable of giving.
For his part, the Executive Director of the Al-Azhar International Center for Electronic Fatwa, Osama al-Hadidi, explained that the "right in toil and pursuit" for women means the woman's contribution to increasing the wealth of her family, whether it is with her salary or by building a home for her family or by owning a company or stores of her own.
"If the husband died and there is no proof of the woman's right of toil and pursuit, it is then estimated by the wife's estimation," he added. Hadidi called for the necessity of reinstating this fatwa, and stressed the role of the House of Representatives in reinstating it.
Source: Egypt Independent
https://egyptindependent.com/azhar-grand-sheikh-calls-for-reviving-right-of-women-to-earnings-of-marriage/
--------
URL: https://www.newageislam.com/islam-women-feminism/sharia-law-illegal-sexual-intercourse/d/126393
New Age Islam, Islam Online, Islamic Website, African Muslim News, Arab World News, South Asia News, Indian Muslim News, World Muslim News, Women in Islam, Islamic Feminism, Arab Women, Women In Arab, Islamophobia in America, Muslim Women in West, Islam Women and Feminism