New Age Islam News Bureau
10 November 2021
•Muslim Girl Was Forced To Wear Shorts While Training At Yorkshire County Cricket Club despite It Going Against Her Religious Beliefs
• Malala Yousafzai Gets Married In Birmingham To Aseer Malik, Manager For Pakistan Cricket Board
• Shamima Begum's Jihadi Groom Refuses To Condemn Beheadings, Sex Slavery: Report
• Tigray Rebels Raped, Beat Women In Ethiopia War: Amnesty
• Arab Women's Society Hosts Successful Fundraising Dinner
Compiled by New Age Islam News Bureau
URL: https://www.newageislam.com/islam-women-feminism/shamima-jihadi-beheadings-sex-slavery/d/125746
--------
Shamima Begum's Jihadi Groom Refuses To Condemn Beheadings, Sex Slavery: Report
Nov 09, 2021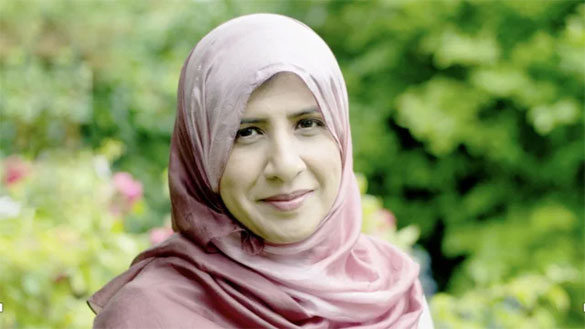 (File Photo for Representational Purpose/ Shamima Begum
------
Husband of Shamima Begum, the London-born Bangladeshi-origin woman who fled the UK to join the Islamic State in Syria, has refused to condemn the beheadings or using Yazidi women as sex slaves, according to a media report. Yago Riedijk, the 29-year-old convicted terrorist from the Netherlands, said he "can't really comment" when pushed to condemn the Islamic States' brutal methods of punishment, reported Daily Mail.
Riedijk is currently lodged in Kurdish-run al-Roj prison in northern Syria.
According to the report, the ISIS terrorist is still hopeful of the group's revival and establishment of a caliphate that adheres to "Islamic traditions". While Riedijk said he didn't agree with the terror attacks in Europe, he had no comments to offer about attacks on other Muslims and Yazidis.
"Personally, I don't agree with these attacks for a couple of reasons. The prohibition of killing innocent people in Islam, women and children," Daily Mail quoted the ISIS terrorist as saying.
"I see these attacks as not being Islamicly responsible [sic]" he added.
Speaking about his life with Shamima Begum, he smiled and described "beautiful memories" of baking cakes as a family, reported Daily Mail.
Stripped of her British citizenship in February 2019, Shamima Begum is currently being held in a refugee camp in northern Syrian as she battles to return to the UK after she was stripped of her citizenship in February 2019.
In a live interview from the refugee camp a few weeks ago, the jihadi bride said she was sorry "from the bottom of my heart" as she pleaded BritishPrime Minister Boris Johnson for a chance to face the UK justice system.
Insisting she was "groomed and taken advantage of and manipulated", Shamima Begum said "the reason I came to Syria was not for violent reasons. At the time I did not know it was a death cult, I thought it was an Islamic community I was joining."
"I am willing to go to court and face the people who made these claims and refute these claims, because I know I did nothing in IS but be a mother and a wife," she added.
Source: Hindustan Times
https://www.hindustantimes.com/world-news/shamima-begum-s-jihadi-groom-refuses-to-condemn-beheadings-sex-slavery-report-101636461204397.html
--------
Muslim Girl Was Forced To Wear Shorts While Training At Yorkshire County Cricket Club despite It Going Against Her Religious Beliefs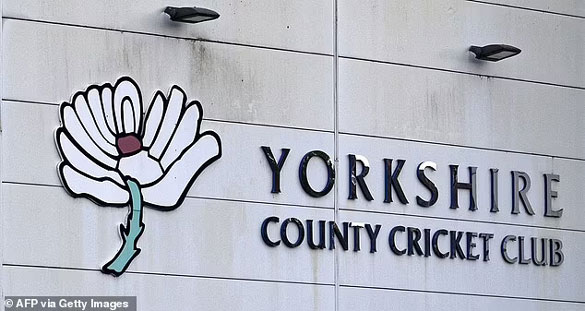 A youngster at Yorkshire CCC was forced to wear shorts despite her religious beliefs
-----
November 9, 2021
A Muslim girl was forced to wear shorts while training at Yorkshire County Cricket Club despite it going against her religious beliefs, Sportsmail can reveal.
The youngster, a player in one of the Yorkshire girls' teams, wanted to wear tracksuit bottoms to cover her legs but was allegedly told to wear shorts by a coach who pointed to another Muslim girl on the field who was wearing them.
The incident was uncovered by Yorkshire during an investigation into racism at the county which also highlighted instances of jokes being made about holy month of Ramadan. Several witnesses heard jokes and comments made about holy month of Ramadan, during which Muslims abstain from drinking or eating during daylight hours.
The latest revelations come just a week before former off-spinner Azeem Rafiq gives evidence to the Digital, Culture, Media and Sport select committee over his racism allegations.
A Yorkshire Cricket Club spokesperson said: 'It is essential that those who have experienced racism, discrimination and abuse are able to come forward to share their experiences.
'The club's new chair, Lord Patel, has outlined a number of actions to right the wrongs of the past and make sure that the club is inclusive for all.'
Source: ABNA24
https://en.abna24.com/news//england-muslim-girl-forced-to-wear-shorts-while-training-despite-it-going-against-her-religious-beliefs_1196947.html
--------
Malala Yousafzai Gets Married In Birmingham To Aseer Malik, Manager For Pakistan Cricket Board
10 Nov 2021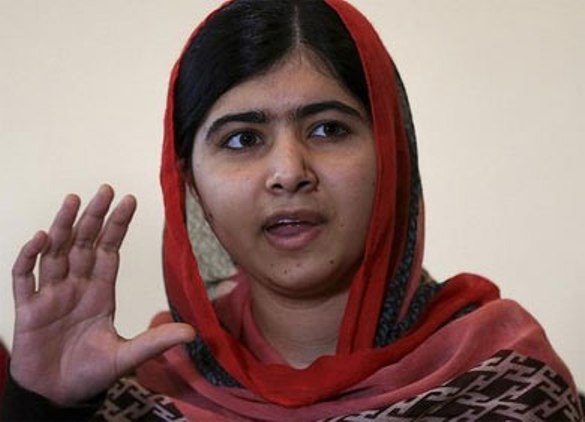 (File Photo: Malala Yousafzai)
-----
In a small Nikah ceremony, Mala Yousafzai recently got married, she announced on twitter. She got married to Asser Malik, a manager for the Pakistan Cricket Board. The 24-year-old Pakistani human rights campaigner who was shot by the Taliban for daring to want an education posted images on Twitter of her celebration on Tuesday with Asser Malik and her family.
"Today marks a precious day in my life," Malala wrote. "Asser and I tied the knot to be partners for life. We celebrated a small nikkah ceremony at home in Birmingham with our families. Please send us your prayers. We are excited to walk together for the journey ahead."
Yousafzai was targeted by the Taliban for her objections to the group's regressive interpretation of Islam that limited girls' access to education. She was shot while returning from school to home in Pakistan's Swat Valley in 2012.
She was rushed to the English city of Birmingham for medical treatment where her family eventually joined her. She went back to school as soon in the United Kingdom as she could but kept campaigning for the right to an education for others. She graduated from Oxford University in June 2020.
Source: Outlook India
Her Twitter feed was flooded with expressions of goodwill.
https://www.outlookindia.com/website/story/world-news-malala-yosafzai-gets-married-in-birmingham-to-manager-for-pakistan-cricket-board/400357
--------
Tigray rebels raped, beat women in Ethiopia war: Amnesty
November 10, 2021
NAIROBI: Tigrayan rebels raped, robbed and beat up several women during an attack on a town in Ethiopia's Amhara region, Amnesty International said on Wednesday, the latest disturbing testimony from the year-long conflict.
The investigation, which draws on interviews with 16 sexual assault survivors in the town of Nifas Mewcha, follows an earlier report by the rights group that documented the rape of hundreds of women and girls by Ethiopian and Eritrean soldiers in the Tigray region.
Wednesday's report focused on assaults that took place in August during an offensive by the Tigray People's Liberation Front (TPLF), with 14 of the 16 women interviewed telling Amnesty they were gang-raped by the rebels, in some cases at gunpoint and with their children watching.
"The testimonies we heard from survivors describe despicable acts by TPLF fighters that amount to war crimes, and potentially crimes against humanity," said Amnesty's secretary general Agnes Callamard.
"They defy morality or any iota of humanity."
In one of the many horrific incidents detailed in the report, Gebeyanesh — not her real name — said TPLF fighters gang-raped her while her children, aged nine and 10, wept.
"Three of them raped me while my children were crying," the 30-year-old food seller said.
"They slapped me (and) kicked me. They were cocking their guns as if they are going to shoot me."
Many of the rapists used ethnic slurs against their victims, with a 28-year-old mother-of-two telling Amnesty that one of the four men who assaulted her called her a donkey while her daughter watched.
"He was saying: 'Amhara is a donkey, Amhara has massacred our people, the Federal Defense forces have raped my wife, now we can rape you as we want.'"
Another woman told Amnesty she fell unconscious after TPLF fighters raped her and beat her, using the butts of their guns. The men also stole her jewelry after assaulting her, she said.
Amhara government officials told Amnesty more than 70 women reported rapes in Nifas Mewcha during the TPLF's nine-day rule over the town.
The rights group said the vast majority of the women interviewed were suffering from health problems as a result of the sexual assaults but were unable to get the help they needed after Nifas Mewcha hospital was damaged in the TPLF offensive.
The war, which has ravaged northern Ethiopia since November 2020, has been punctuated by accounts of massacres and mass rapes, with thousands of people killed and two million displaced.
A joint investigation by the office of UN rights chief Michelle Bachelet and the Ethiopian Human Rights Commission (EHRC) published last week found evidence of "serious abuses" by all sides in the conflict, saying some of the violations may amount to crimes against humanity.
Prime Minister Abiy Ahmed sent troops into Tigray in November 2020 to topple the TPLF and vowed a swift victory, but the rebels recaptured most of Tigray by June before expanding into the neighboring regions of Amhara and Afar.
The TPLF and its allies have claimed several victories in recent weeks, taking towns about 400 kilometers (250 miles) from the capital, and have not ruled out marching on Addis Ababa.
The government says the rebels are greatly exaggerating their gains.
Source: Arab News
https://www.arabnews.com/node/1964971/world
--------
Arab Women's Society Hosts Successful Fundraising Dinner
November 10, 2021
There was a festive celebration for Arabic women at Guelph's Royal Cuisine Restaurant on November 6. The president of the Arab Women's Society (AWS), Dr. Sundes Alammi, and Dr. Nahla Abdelbary organized the event. There were almost 80 local women, who originated from many Arabic countries and other nations, in attendance. Many were Newcomers to Canada in the last 5 years or less. The women shared a delicious dinner, danced to a DJ and drummer, and had lots of time to chat, laugh and got acquainted.
Local entrepreneurs spoke about their businesses and presented their products and services. It is a goal of the society to promote female lead small businesses. At the end of the party there were raffles for gifts. During the event non-perishable food items were collected for donation to the Salvation Army. It was a warm, joyful and cooperative evening.
The women's gatherings were held monthly before the pandemic in the 3 years of the AWS' existence. There have been picnics, community room parties and potlucks. Young women and children are always welcomed. The women support each other in adapting and integrating into Canadian Society.
The AWS gives a helping had to all Refugees and Newcomers who request support. The AWS helps with translation and facilitates all sorts of procedures from making appointments to explaining cultural norms. All of the work Dr. Alammi and Dr. Abdelbary have done has been voluntary.
Before the society was created Dr Alammi had spent countless hours since 2009 supporting refugees and helping Newcomers settle and adjust to their new lives in Guelph. Creating the society gives Dr Alammi and Dr. Abdelbary the chance to gather women together to celebrate and support each other. Leaving your homeland can be devastating. Starting a new life in a new country is very challenging and Dr. Alammi and Dr. Abdelbary are here to help.
Source: Guelph Today
https://www.guelphtoday.com/local-news/arab-womens-society-hosts-successful-fundraiser-4739926
--------
URL: https://www.newageislam.com/islam-women-feminism/shamima-jihadi-beheadings-sex-slavery/d/125746
New Age Islam, Islam Online, Islamic Website, African Muslim News, Arab World News, South Asia News, Indian Muslim News, World Muslim News, Women in Islam, Islamic Feminism, Arab Women, Women In Arab, Islamophobia in America, Muslim Women in West, Islam Women and Feminism