New Age Islam News Bureau
23 August 2020
• Scotland's First Hijabi TV Reporter: I Want to Achieve My Positions Retaining My Muslim Identity
• Women Harassment in Afghanistan Security Institutions Is A Serious Concern
• African Women Lawyers Launch Campaign Against Rape
• National Camp for Indian Women Wrestlers Postponed Again Due To COVID-19
• Whitney Blaylock Is Opening A Gym in Kensington So Women Can 'Confidently Reach Their Fitness Goals'
• World Champions: Five Women Working to Save Us from Climate Change Disaster
• Fighting for The Economic Rights of South Africa's Women
• Suffrage 100: Journey to right to vote shows intersection of lives of Black, white women
Compiled By New Age Islam News Bureau
URL: https://www.newageislam.com/islam-women-feminism/scotlands-first-hijabi-tv-reporter/d/122695
-------
Scotland's First Hijabi TV Reporter: Want to Achieve My Positions Retaining My Muslim Identity
August 23, 2020
Anjuman Rahman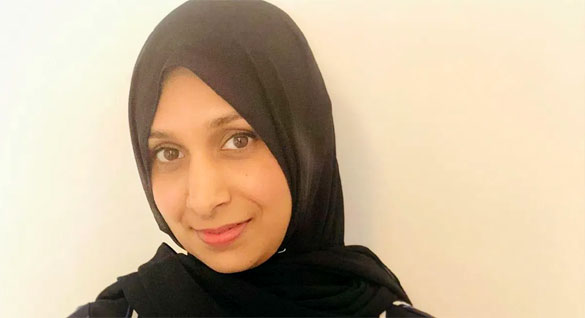 TV reporter Tasnim Nazeer, 21 August 2020 [Middle East Monitor]
------
A Muslim woman has become the first hijab-wearing journalist to anchor a report on Scottish TV news, after a ten-year career in journalism.
Tasnim Nazeer, 34, made history following her appearance on STV news reporting on the lack of support for bereaved families in Scotland.
She explained how her attempts at networking to gain work experience or opportunities at shadowing were always dismissed because she would not compromise her hijab.
"I've met certain individuals who made it very clear to me that broadcasting is not a space for visibly Muslim women. It is a space that is mainly for white privileged broadcasters and you see this every day on screen," she said.
Speaking to MEMO, she highlighted prejudice in the profession despite her rich career in journalism focusing on the Middle East and issues such as injustice, corruption and crime affecting underrepresented communities.
Her first article was published in an international Sri Lankan newspaper after the 2004 tsunami when she drew attention to the victims of the disaster who had still not received government aid.
"The discrimination became more apparent when I was freelancing within certain organisations where not a single black or Asian news journalist can be found – not in the newsroom."
Tasnim, whose parents are Sri Lankan and who has a Master's degree in international journalism, has reported for numerous top media agencies including the Guardian and Al Jazeera, the Independent, CNN among others.
A certain person I networked with who wasn't part of the organisation itself but within the media industry within a senior position, directly told me 'if you want to get into TV broadcasting in Scotland, you need to consider removing your hijab because you've got the potential, you've got the skills, but you don't quite have the right look'
She said: "For somebody to say that to your face not knowing this is not something that I could just take on and off, it means so much more to me. I didn't know what to do or say but I knew this is obviously not the right place for me if they're gonna have ideologies like that."
The mother of five emphasised that the media has a problem with representation and points out that the lack of diversity within media broadcasts is not a new issue by any means.
It's a challenge she has seen replicated across other industries in different ways and which is now emerging as a central theme in all fields due to the Black Lives Matter movement the following killing of George Floyd.
Having a hijabi Muslim woman feature in mainstream media should not be shocking. After all, Muslims in the UK make up nearly six per cent of the population, and an even greater proportion if we look at only younger demographics.
"I want to achieve my positions retaining my Muslim identity, however, many people feel under pressure for various reasons in the media industry because they may face hidden discrimination like this where they're being told to compromise their identity, this could be wearing a hijab or wearing a turban. I've come across other people in the industry who told me about their challenges as well," said Tasnim.
She feels the perception and ignorance surrounding the hijab often results with people instantly judging rather than accepting and understanding women who chose to wear the hijab.
"I've always stuck firm to my belief as I wear the hijab for Allah and I personally never felt that it was a barrier. I'll rather stay in the same space and not progress rather than lose out on my deen [religion] and what I believe in and stand for," she explained.
Tasnim aspired to be a journalist from a young age, and never anticipated her ethnic background nor hijab would prove to be a challenge and alienate her from the profession.
"I've always stood strong but reached a point of feeling really low because I thought no matter what story I bring, I'll always be responded with – 'we will have your stories and we'll have your contacts and we can just credit you but you'd have to give it to somebody else to report these'."
I was reaching a glass ceiling that I could never break because I kept being reminded that certain spaces in the industry are not for people who look like me.
"I'm glad that STV has become like a role model organisation and is somewhat paving the way forward for other people as well."
Indeed, Tasnim's appointment is a positive move for diversity. However, the pace of change has not been enough when it comes to improving the representation of BAME communities on-screen and behind the camera in the UK.
She has therefore set up a petition on Change.org, highlighting the need for better representation and diversity across the media in the UK as a whole.
"It is to help people – not only visibly Muslim women – but also anybody who's been challenged. I got feedback from people with disabilities, and people of other faiths, like those who wear a turban," explained Tasnim.
"A predominant number of people that contacted me were black and Asian minority groups to be honest, which is really interesting and worrying as it's a testament to the fact that more needs to be done. I know media organisations are now investing in diversity and inclusion measures, but they need to back that up with actionable steps."
The newly appointed TV reporter said that she hopes to use her platform to make sure the call for diversity is heard loud and clear.
https://www.middleeastmonitor.com/20200823-scotlands-first-hijabi-tv-reporter-i-want-to-achieve-my-positions-retaining-my-muslim-identity/
--------
Women Harassment in Afghanistan Security Institutions Is A Serious Concern
22 Aug 2020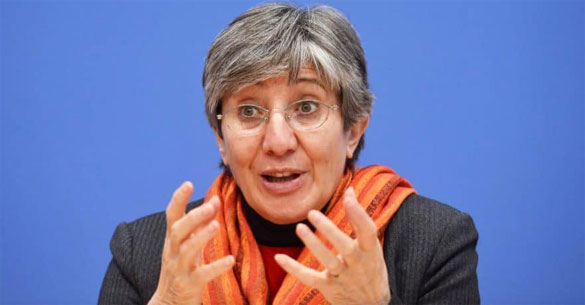 "If women are not safe in the security organizations, they will not be safe anywhere else and this matter is of a serious concern," Sima Samar
------
The former head of the Independent Human Rights Commission expressed concerns over the harassment of women in the security institutions.
"If women are not safe in the security organizations, they will not be safe anywhere else and this matter is of a serious concern," Sima Samar, the former head of the Independent Human Rights Commission tweeted.
Samar shared her statement after a female police officer working in the reconnaissance unit of Kabul's 9th police department recently released a video claiming that she had been harassed by a former commander and crime branch chief & illegitimate requests have been made from her.
"Women who take the risk to join the security forces must have their security ensured so they can fight for the women who are victims of violence," Samar Said.
Fatema Ahmadi, an officer in the reconnaissance unit recently made a video claiming last year she was harassed by the 9th security district commander and currently by the criminal chief of this department.
She said, she was repeatedly referring to the legal departments to seek justice but her issues were not taken into account.
In the released video, she showed her resignation letter, also burnt her ID card which she had obtained from the Ministry of Interior.
Her reiteration in the released video was that she is not safe at her workplace.
https://www.khaama.com/sima-samar-women-harassment-in-security-institutions-is-a-serious-concern-987876/
-------
African Women Lawyers Launch Campaign Against Rape
August 23, 2020
Chizoba Ogbeche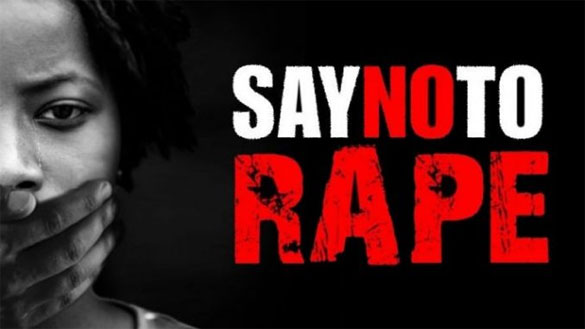 A Non-Governmental Organisation (NGO) of women lawyers has kick-started the 'Unite Against Rape' campaign with the aim to put an end to violence against women in Nigeria.
The organisation, the African Women Lawyers Association (AWLA), in a press statement on Saturday in Asaba, Delta state, said the campaign was designed to raise public awareness and advocacy to prevent and eradicate rape and all forms of sexual violence happening in homes, offices, schools, and religious centres, among others.
Chairperson AWLA, Awele Ideal, noted that victims of rape were mostly women and girls who either die or suffer depression, discrimination and stigmatisation all through their lives after being assaulted sexually.
She said, "Today should be a sober day for us all because we have realized that if we fail to do something about this crime, it will continue to reoccur and our wives, sisters and daughters will all become endangered species. This is why AWLA is calling on everyone to join us in this urgent campaign to Unite Against Rape.
"So, how do we unite? We can do so by ensuring the full implementation of the laws to the letter. Our Legal Framework that we depend on are the Constitution, Criminal Code, Penal Code, Violence Against Persons Prohibition Act, Child's Rights Law, Administration of Criminal Justice Act and the Fundamental Enforcement Rules, including the regional and international conventions.
"These are the tools that are required for effective prosecution against these perpetrators of sexual violence as well as accelerated hearing at the trials. It also serves as instrument to shame these sex offenders and ensure we get justice for the victims and survivors."
According to the association, "We can unite by partnering with the law enforcement agencies, government agencies, the judiciary, executive and legislative arms of government, NGOs, the Civil society, the male champions, the grassroots and the entire society. No one should be left behind in this call.
"Similarly, partnering with the Ministry of Education for inclusion of sex education and human rights in the curriculum of schools from primary to tertiary; taking preventive measures like what we are doing now and action to wipe out rape from our world.
"We are amplifying our voices loud and clear to the entire world that the crime of rape, defilement, abduction, domestic violence, sexual harassment and all ramifications of crimes against women and girls will no longer be tolerated.
"We say enough is enough. We, therefore, advocate death penalty, life imprisonment or even castration for these brutes in human skins. Through this call, we are also encouraging our women and girls to speak out.
AWLA further stated that, "We should stop stigmatizing or discriminating against these women when they speak out. They need our support, protection and empathy.
"We implore the government to provide more transient homes or safe shelters for victims and survivors as well as protection, welfare packages and health care packages. They also need to be empowered. We in AWLA have keyed into this program."
https://www.blueprint.ng/african-women-lawyers-launch-campaign-against-rape/
-------
National Camp for Indian Women Wrestlers Postponed Again Due To COVID-19
23rd August, 2020
By Press Trust Of India
The women's national wrestling camp, which was scheduled to start from September 1 in Lucknow, was on Saturday postponed after top players expressed apprehensions about travelling amidst rising cases of coronavirus .
It is for the second time that women's camp has been postponed. The Wrestling Federation of India (WFI) had originally wanted to start the camp in the second week of August but was forced to postpone in the wake of COVID-19.
Vinesh Phogat, the latest wrestler selected for country's highest sporting honour - Khel Ratna - had openly voiced concerns about travelling to Lucknow.
"The National Women's Wrestling Camp which was scheduled to be held from 1st Sept 2020 for 15 Olympic-bound Women Wrestlers at SAI's Lucknow Centre has been postponed. The new dates will be intimated in due course," SAI said in a statement.
WFI Assistant secretary Vinod Tomar said they were keen to begin the camp but since players were worried they were forced to postpone it for at least two weeks.
"Vinesh and Divya Kakran had said they were not keen to travel. We were already organising the camp for a limited number of weight categories, so if these players are willing to come, what we could have done," Tomar said.
"If God forbid something happens, the federation would have been blamed. So we will review the situation after two weeks and take a decision. Several other countries have started preparations for Olympics and we did not want to lag behind.
The men's wrestlers will resume training at SAI centre in Sonipat with 18 wrestlers. Three wrestlers each from six Olympic categories (57kg, 65kg, 74kg, 86kg, 97kg, 125kg) will train.
https://www.republicworld.com/sports-news/other-sports/national-camp-for-women-wrestlers-postponed-again-due-to-covid-19.html
---------
Whitney Blaylock Is Opening A Gym In Kensington So Women Can 'Confidently Reach Their Fitness Goals'
Layla A. Jones
22-08-2020
When Whitney Blaylock got the idea to open an all-women fitness center, she ran with it.
Women's World Gym will launch on Sept. 1, taking over 2,000 square feet of a warehouse-like space on East Allegheny Avenue. It's a fast turnaround, considering planning started in July, right after Philly gyms were allowed to reopen post-coronavirus.
"I know it may sound silly, but this is the truth," Blaylock said. She had wanted to take a selfie, but a guy just walked up in front of her and started using equipment, blocking the mirror.
It was an annoying moment, Blaylock realized, but not unusual. The married mother recently lost 35 lbs. after a year of healthy eating and working out, she said, but her progress was plagued by self-consciousness around the male gaze.
"When you go into a gym and men are there and they're looking and they're trying to talk to you and things, that makes you feel uncomfortable," Blaylock said. "And how can you try to work out when you feel uncomfortable? You're going to pretty much give up."
Enter Women's World, which not only caters to an all-women clientele, it's also designed and run by an all-women team. Men will be allowed in one hour a week, plus some forthcoming couples classes.
Though she's opening a fitness center during the coronavirus pandemic, Blaylock already operates other businesses and said she's not at all intimidated.
"I believe everything happened for a reason," she said. "This space came about and it was ideal for what I was trying to do. This was kind of like the perfect fit."
Blaylock runs a daycare that has reopened, as well as a consultancy that helps others open daycares, so she's familiar with installing COVID-19 protections. The gym will require masks at all times, have hand sanitizer available, and do temperature checks.
The space at 426 E. Allegheny Ave. will be an open gym full of equipment. There are three kinds of classes on the schedule so far: HIIT, hip-hop cardio and twerk lessons. Blaylock is looking for an instructor with hopes to add a pole fitness session.
Women's World Gym isn't exactly entering an oversaturated market by setting up shop in the burgeoning pocket between Fairhill and Kensington. There's one other gym right on the same block, according to Google maps, but most others nearby are miles south, in Fishtown or Northern Liberties.
Philadelphia has one all-women open gym in the far Northeast, and a couple boutique spaces for mothers, or where women can work out with a personal trainer. Blaylock's will be the only of its kind in the area.
Iris Barbee Bonner of These Pink Lips lent her graffiti-style art to the walls, spray painting bright pink words of motivation like "girl power," "fight like a girl," and "you got this."
The official Women's World photographer is Taylor Baldwin aka @mama.photog on Instagram, the interior designer is a Black woman, and the videographer for the grand opening event will be, too.
When the gym opens to women of all shapes, sizes, races and ethnicities, the first 25 women will get free gym bags filled with goodies from Philly-based Black women-owned businesses.
Blaylock also thinks she'll be able to tap into the slew of women entrepreneurs who work out of the building where her gym will be housed. The gym's mission is "to have women confidently reach their fitness goals in a safe and comfortable environment," and she's excited to bring it to life.
https://billypenn.com/2020/08/22/womens-world-gym-philly-allegheny-ave-kensington-whitney-blaylock-iris-bonner-fitness/
--------
World champions: Five women working to save us from climate change disaster
Aug 23 2020
THE HAZARD HUNTER
Judy Lawrence has spent about 30 years researching what could happen as a result of climate change. Now, she's seeing what is happening because of it.
The effects are being felt today, she says, whether it's in rural communities dealing with ever more frequent droughts or with lifestylers whose coastal homes are becoming uninhabitable.
Lawrence is interested in adaptation. She's looking not just at why we need to be reducing our emissions, but how it will impact us if we don't – and how it already is.
"What we're seeing now is because of emissions that have already happened," she says. "They're in the atmosphere, and they're cooking.
She's the woman the Government goes to when it needs advice about how our lives will need to change as the climate changes. As of December, she is one of the first climate commissioners responsible for trying to keep the Government on track with its reduction commitments.
Her climate science journey really kicked off in 1992. After working as a public servant, exploring the hazards associated with sea-level rise and other issues, Lawrence joined a new Government programme set up after the Earth Summit in Rio de Janeiro, Brazil.
Looking back at her career, Lawrence says she was and is a rule breaker. Working at Victoria University in Wellington, her time is spent researching and trying to uncover solutions to the problems that climate change brings for New Zealand.
"Many women are working in this field, and three people have been really instrumental: Helen Hughes, the former commissioner for the environment, she brought the issue of climate change to the Ministry for the Environment," she says.
"Helen Plume, she's at the Ministry for the Environment… working on the international reporting side of this. And the other person who's been instrumental is Shonagh Kenderdine, an ex Environment Court judge… Those are some of the people who have been a continuous presence in bringing the work to fruition."
In many ways, Fiona Stewart feels at home on the farm. She grew up on a sheep and beef farm started by her grandparents in South Canterbury, now run by her brother.
Stewart is a co-founder of the initiative Cultivate Christchurch. She has four farm sites across Christchurch, Christchurch the city itself, not Canterbury. One of the farms is nestled between a Wilson's car park and a row of townhouses. This is an urban, organic, community-focused farming project, but what does that mean?
"We want to cut out the middleman," she says. Cultivate Christchurch has managed to cut out almost every middleman and reduce emissions, as well. It delivers food direct to buyers nearby, often using electric bikes to make the deliveries.
It uses organic practices, meaning harmful fertilisers aren't imported from across the globe. Instead, compost is made onsite thanks to food waste from restaurants. Again, electric bikes are used to collect that waste, up to 2 tonnes per week to start with.
She remembers many occasions when people have opened up to her, at parties or elsewhere, and that got her thinking about how to help more people. She decided a farm would be the best way.
"I really wanted to work with young people who have learning and behavioural challenges. I thought the best environment for that would be a farm. People learn where their food comes from, they become connected to the land. And through that, you build stronger connections with people and space," she explains.
Scientists have been warning us about issues with importing food, wasting fuel and polluting the environment through transport, refrigeration and fertilisation, for a long time. These convoluted supply chains can also be risky, potentially leaving cities cut off if the chain breaks.
The UN and sustainable development experts have been encouraging the growth of local and urban food production. They say growing and selling locally is good for the environment and people.
As we talk, Ruzica Dadic is trapped in a German hotel room. She's been there for just under two weeks, spending her days in quarantine solitude on the other side of the world from her family living in Karori, Wellington.
Dadic is a scientist whose specialties include the structure and effects of snow. It doesn't snow much in Karori, and when it does – in "once in a decade" weather events – the snow doesn't settle. Rain is the enemy of snow. It rains a lot in places like Wellington.
The bad news is, it's recently started raining more in places like Antarctica. Obviously, when it rains, the snow melts – but what happens after that? What happens to the ice which sits beneath the snow, what happens to us?
Those are the questions which keep Dadic working. They're part of the reason she's embarked on a huge expedition across the world, right in the middle of a global pandemic. She talks to Sunday from her hotel in Germany, from where she will start her expedition to join an ice-breaker ship sitting in the Arctic.
She'll call the research ship, the RV Polarstern, home for two months. It's the first Antarctic or Arctic expedition she's been on since before the birth of her eldest child, now 7 years old, and it's a big one.
She was meant to join the ship in March, but Covid-19 got in the way. A member of the flight team, responsible for ferrying people and equipment to and from the ice-encrusted ship, tested positive for Covid-19 in March and the entire flight crew were isolated.
https://www.stuff.co.nz/life-style/well-good/motivate-me/300074901/world-champions-five-women-working-to-save-us-from-climate-change-disaster
--------
Fighting for the economic rights of South Africa's women
Aug 22, 2020
By Rozanne Engel
Dr Nthabiseng Moleko is used to wearing many hats. She is a lecturer and researcher at the University of Stellenbosch Business School, a poet, an author and serves as a commissioner on the Commission on Gender Equality.
Despite being a very busy woman, Moleko is on a mission to alleviate poverty and fight for the economic rights of women in South Africa.
My research is primarily focused on pension funds, savings and institutions in capital markets, with an emphasis on the implications of savings and capital markets for growth in the economy.
The research I undertook sought to empirically investigate the effect of pension assets and their transmission to growth in the South African economy.
I also undertook research looking at increasing the participation of women in the economy, with a focus on the sciences, technology, engineering and mathematics sphere, artisans and manufacturing.
In addition, I assessed the monitoring tools in the national gender machinery. This was done for a South African Board for People Practices publication that focused on the role of women at work and in the economy.
When I first embarked on research, I identified a gap as a practitioner and realised that I needed to do investigations at a national level. The topic emanated from my own journey of having worked in an asset management company in charge of Africa's biggest infrastructure fund in the pension fund management industry.
I had an interest in how we could strengthen the linkages between financial markets, pension funds in particular, and national development goals. This included reducing poverty and increasing national productivity and economic output, using an African model for capital markets.
Having worked in the private and public sector, I identified a gap in the research area of how pension funds could be used to advance national development in emerging markets, on which very little research had been done in South Africa.
The work I did for my doctoral thesis investigated the transmission of pension savings to growth. The relationship and co-integration between savings, bond and stock markets and growth, using empirical analysis to ascertain the relationships between variables, has a direct effect on livelihoods.
Women can enter quantitative and statistical spaces where there is a paucity of work done, the message being that no matter how technical or complex, we too are able to get the work done!
The ability to inspire and enter the academic space as the first woman in this discipline is not only groundbreaking, but also truly life-changing, as you are able to find new ways to solve national problems, using research to innovate and think of solutions in the development finance discipline.
Universities are critical enablers for producing knowledge and ideas that break new boundaries, produce solutions and can advise policymakers. If implemented, the policy recommendations emanating from my research would improve economic gains and yield growth outcomes that are needed in South Africa, directly improving the lives of women and those who are impoverished.
Plan your academic journey and find yourself a research area that complements your passion, areas of interest and long-term goals so that you can merge your research with your post-research life, whether inside or outside academia.
We are in need of solutions to the multiple problems and complex issues faced on the continent, be they economic, in healthcare, scientific, the built environment and all other spheres and disciplines.
I am proud to be black, in academia, and in the quantitative and economic space, which is predominantly male-dominated. If doors could open for me, a girl from Umtata, it is possible for other girls too, no matter their background.
* This Women's Month, IOL in collaboration with the African News Agency, are calling on our readers, corporate partners and staff to nominate a woman who embodies the spirit of the women who took part in the 1956 march on the Union Buildings, by empowering and uplifting her community, fellow women or industry.
The #SheIsMyRock nominee will be featured on IOL and you could stand a chance of winning an awesome gift for her, thanks to our sponsors Dove, JC le Roux and Sorbet.
To enter, email us at iolcompetitions@inl.co.za or WhatsApp to 074 557 3535, include a picture of the inspirational woman in your life and tell us why she is your rock. Text, audio and video entries will be accepted.
https://www.iol.co.za/news/south-africa/western-cape/fighting-for-the-economic-rights-of-south-africas-women-9cc70f39-de80-446c-9ce5-4d9fa8bf422a
--------
Suffrage 100: Journey to right to vote shows intersection of lives of Black, white women
By Janine Fondon
23-08-2020
Each person enters the story of women's suffrage from a different vantage point.
The journey to the women's vote illustrates the complex relationships between Black and white women – inextricably linked by a male-dominated society and racism.
The story of women – Black and white – rising for change reveals the truths that divide us, the hope that unites us and the strength that enables us to stay the course.
Now, 100 years since the passage of the 19th Amendment, we must acknowledge the Black women who raised their voices while fighting courageously for freedom, justice and the vote despite threats of harm by men and women who excluded and dismissed them.
Black women were unapologetic as they strove to right the wrongs of history. They were halted at many turns by white women and men who didn't want to cloud the pursuit of women's rights with the anti-slavery efforts by abolitionists or, later, by divides based on racism that pitted the north against the south.
As we reflect on the anniversary of the women's vote, we should recognize the many Black women who were hidden in plain sight as pacesetters in the struggle for freedom and the advancement of all women. In honor, "We speak your names" reflects the sentiment of poet Pearl Cleage as we stand in gratitude for the blood, sweat and tears that were shed by the pacesetters in the past. We draw on your strength to wipe away the tears that continue to be shed today as many Black women and women of color are largely disregarded, disenfranchised and dismissed.
"The Voices of Resilience: The Intersection of Women on the Move" exhibit at the Springfield Museums' D'Amour Museum of Fine Arts – extended through Jan. 3 – provides a rare vantage point to view highlights of women on the move who "lifted" the issues of suffrage and racism as they climbed the mountains of change. "Voices of Resilience," which features more than 70 women, celebrates the intersecting lives of women in Massachusetts and beyond who changed the course of history.
While history books often separate the dueling stories of Black and white women, the exhibit unites the voices of women overall. The stories reflect the deep-seated, interwoven roots of the women's movement that began in part with the seeds sown by Black women and other women of color who made strides while being seen yet unseen over decades. The exhibit includes the lesser-known, untold stories of women of color, including:
• Black Women in Pursuit of Justice: In1781, Mumbet (Elizabeth Freeman) became the first enslaved African American to file and win a freedom lawsuit in Massachusetts, thus setting a valuable precedent;
• Raising Voices: In 1832, Boston's African-American orator Maria Stewart became the first known American-born woman to lecture publicly before both men and women on political issues and spoke out on all women's rights during a time when few, if any, white women did the same;
• Taking Good Care: In 1879, Mary Eliza Mahoney became the first African-American to graduate from nursing school and become licensed in Boston;
• Inclusion: In 1894, Boston's Josephine St. Pierre Ruffin founded The Woman's Era, the first newspaper produced by and for African-American women, as well as organized the Women's Era Club, one of the earliest of its kind for Black women but open to all women. Prioritizing "inclusive leadership," Ruffin said, "We need to feel the cheer and inspiration of meeting each other, we need to gain the courage and fresh life that comes from the mingling of congenial souls, of those working for the same ends." Her efforts led to the formation of the National Association of Colored Women's Clubs, the first and oldest national Black organization to inspire African-American women to advocate for women's rights as well as to "uplift" and improve the status of African Americans;
• Casting a Vote: Annie L. McTier was the first African-American woman to register to vote in Springfield under the Woman Suffrage Act of 1923;
• Working Together: Black women such as Frances Ellen Watkins Harper (1825-1911) understood that the intersection of being Black and a woman offered strength and not weakness as an abolitionist and supporter of women's rights. In May 1866, Harper sat with Elizabeth Cady Stanton and Susan B. Anthony at a national women's rights conference. In her speech, Harper acknowledged her idea of a shared mission: "We are all bound up together in one great bundle of humanity, and society cannot trample on the weakest and feeblest of its members without receiving the curse in its own soul;" and
• Seeds of Intersectional Feminism: At the 1851 Women's Rights Convention held in Akron, Ohio, Sojourner Truth delivered what is now recognized as one of the most famous abolitionist and women's rights speeches in American history, "Ain't I a Woman?" Truth believed that her Blackness never diminished her womanhood. Also, of note, Anna Jula Cooper, who was born into slavery in 1864, went on to earn a Ph.D. at the Sorbonne in Paris at age 66. In 1892, she published "A Voice from the South," a book that has been cited as "unparalleled articulation of Black feminist thought."
https://www.masslive.com/opinion/2020/08/suffrage-100-journey-to-right-to-vote-shows-intersection-of-lives-of-black-white-women.html
--------
URL: https://www.newageislam.com/islam-women-feminism/scotlands-first-hijabi-tv-reporter/d/122695
New Age Islam, Islam Online, Islamic Website, African Muslim News, Arab World News, South Asia News, Indian Muslim News, World Muslim News, Women in Islam, Islamic Feminism, Arab Women, Women In Arab, Islamophobia in America, Muslim Women in West, Islam Women and Feminism