New Age Islam News Bureau
15 Jul 2020
• Areej And Ashwaq Hamoud May Be A Victim of Honour Killing in Saudi Arabia after Deportation from Turkey
• Saudi Woman Opera Singer Performs At Arab News French Launch Event
• ShouraProposal to Give Permanent Residency for Children of Saudi Women
• Enabling Saudi Women in The Labour Market Cuts Gender Gap
• 64,577 Saudi Women Employees Benefit From 'Wusool' Program
• Outbreak Treats Turkish Women Harsher Than Men, Study Shows
• Egyptian Women Post About Sex Crimes, Government Acts
Compiled ByNew Age Islam News Bureau
URL: https://www.newageislam.com/islam-women-feminism/scientist-asifa-akhtar-pakistanbecomes-first/d/122376
--------
Scientist Asifa Akhtar of Pakistan Becomes First Woman to Head Max Planck Society of Germany
Jul 15 2020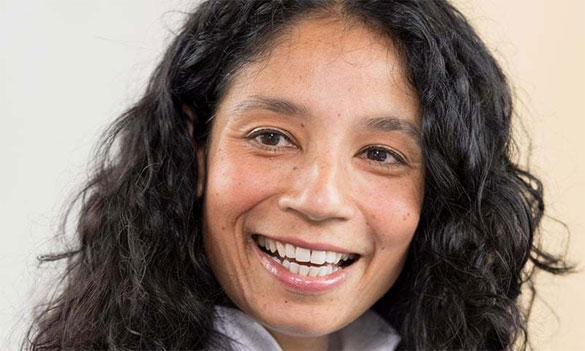 As the Vice President, Asifa will supervise the Max Planck Society's institutes and schools - Photo courtesy Max Plank society's Twitter account
----
KARACHI: Pakistan-born scientist Asifa Akhtar has become the first international female vice president of the biology and medicine section at Germany's prestigious Max Planck Society.
The Max Planck Society is Germany's most successful research organisation. Since its establishment in 1948, no fewer than 18 Nobel laureates have emerged from the ranks of its scientists, putting it on a par with the best and most prestigious research institutions worldwide.
During her term of office, Ms Akhtar will be in charge of the institutes of the sections and will also be the contact person for the Max Planck Schools.
"My heart beats for the young scientists," the society's website quoted Akhtar as saying.
"Academic science is a beautiful example of integration because you have people from all over the world exchanging knowledge beyond boundaries, cultures or prejudice," she told the society in an interview.
As the vice president, Ms Akhtar also wants to advance the issue of gender equality. "Gender equality needs to be worked on continuously. There are outstanding women in science and we should make all the efforts and use our resources to win them for the Max Planck Society," she said.
To enable gender diversity in various career domains, she said, the society needed to be more accommodating and understanding. "If we want women to progress in science, we need to enable practical solutions such as childcare and time-sharing or home office options," she added.
Born in Karachi, she obtained her doctorate at the Imperial Cancer Research Fund in London, UK, in 1997.
She then moved to Germany, where she was a Postdoctoral fellow at the European Molecular Biology Laboratory (EMBL) in Heidelberg and the Adolf-Butenandt-Institute in Munich from 1998 to 2001.
Ms Akhtar was awarded the Early Career European Life Science Organisation Award in 2008, EMBO membership in 2013, and the Feldberg Prize in 2017. She was also elected as a member of the National Academy of Science Leopoldina in 2019.
https://www.dawn.com/news/1569093/pakistan-born-scientist-becomes-first-woman-to-head-section-at-renowned-body
--------
Areej And Ashwaq Hamoud May Be A Victim of Honour Killing in Saudi Arabia after Deportation from Turkey
July 14, 2020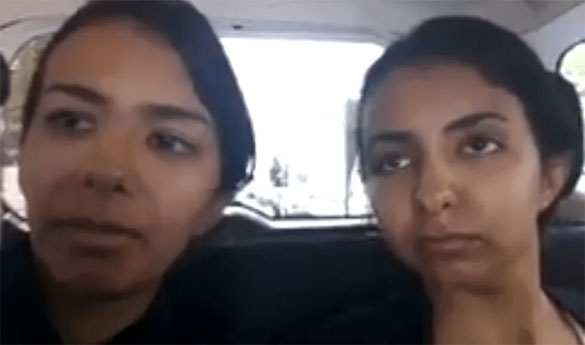 Sisters Areej and Ashwaq Hamoud packed their belongings and left the house where they grew up in Saudi Arabia to board a plane to what they hoped would be a better life [@cooglea/Twitter]
----
On February 8 2017, Areej and Ashwaq Hamoud packed their belongings and left the house where they grew up in Saudi Arabia to board a plane to what they hoped would be a better life.
That night they left behind their family home and at the same time overrode the kingdom's notorious male guardianship system, which at that time required a woman to have permission from a male relative to travel, in a highly dangerous move that could easily have cost them their lives.
"We did not sleep the night before we fled, it was a huge risk," Ashwaq tells me. "We had to flee or die. Even if we died, at least we tried."
Since childhood the two sisters suffered domestic violence. Their parents withheld food from them and even tried to kill them, though Ashwaq is not forthcoming with the details, which she describes as too humiliating to share.
"We don't know why we were treated like this; we have other siblings but they weren't treated like this. In fact, they support the parents and everything they are doing."
The next day Areej and Ashwaq landed in Hong Kong where they planned to take a connecting flight to Auckland in New Zealand, but they were prevented from boarding the plane when airport authorities suspected their intention was to seek asylum there.
They had to make a decision on the spot and decided to reroute to Turkey where they didn't need a visa to enter.
Now the sisters are stranded in Istanbul, terrified that their family members – who are actively pursuing them – will find a way to bring them back and subject them both to an honour killing.
In an effort to preserve his "honour", Areej and Ashwaq's father has filed a complaint against his daughters, claiming they arrived in Turkey on their way to Syria to join a terror group.
"This accusation is an attempt to damage our future and end our lives. He is trying to bring us back because we shamed him by fleeing and he would do anything for family honour and we will be the victims of an honour killing only because we fled to save our lives and live safely, with dignity," says Ashwaq.
One month ago, the two sisters contacted Equality Now, an NGO based in the UK, which supports the rights of women and girls, and asked them for help drumming up support for their case.
"From my experience," says the organisation's MENA consultant Suad Abu-Dayyeh, "if these girls go back to Saudi Arabia they would definitely be killed or locked inside the house and no one will know what is happening to them, because they challenged the male guardianship system in Saudi Arabia and it is not acceptable, in inverted commas, for girls and women to do this, not just in Saudi Arabia, but in our region."
Men are the legal guardians of the family in Saudi and women fleeing their homes is considered a "parental disobedience" crime.
Three months after they arrived in Turkey Ashwaq and Areej applied for residency permits, but instead they were arrested by Turkish authorities. Now, the sisters have both lost their appeal in a Turkish court and risk deportation and forced return to Saudi.
Besides the danger they are in from their own family they believe Saudi authorities will press charges against them for harming the reputation of the kingdom due to their public requests for assistance.
"We seek protection in a safe third country where we can live in safety and dignity," Ashwaq tells me. "We have been registered at the UNHCR for years yet we haven't received a response from them."
Their predicament raises questions over the relationship between Turkey and Saudi Arabia, which came into the spotlight in the aftermath of the murder of the Saudi journalist Jamal Khashoggi on 2 October 2018 in the Saudi consulate in Istanbul.
"Turkey and Saudi Arabia are not friends," says Suad, "because of Jamal's case. But Turkey are also implementing patriarchal structures. They are not really supportive to women."
However, women's rights campaigners have responded to these reforms with scepticism, largely over the contradictions inherent in government action, not least in their treatment of Ashwaq and Areej.
Equality Now are part of the Free Saudi Activists coalition and have worked for the past two years to free females who have been jailed for advocating an end to the male guardianship system, promoting civil society or suggesting shelters be built for abused women.
Loujain Al-Hathloul was one of the prominent feminist rights defenders arrested and detained for speaking out, among other things, about the fact that women were not allowed to drive. She was singled out for particularly harsh treatment, including torture, solitary confinement and sexual violence.
The law is just the first step, what should come after this is awareness raising, says Equality Now's Suad: "I don't think the government is doing that. Most people still need to be taught that women are your companion and not your enemy."
At the same time as making cosmetic reforms, the Saudi regime has rolled out endless propaganda, in response to Western pressure. On 27 June this year the kingdom was ranked the Arab world's best country for women by CEOWPRLD magazine. It provoked a wave of criticism similar to the news in 2015 that the UN had chosen Saudi to head a key UN human rights panel.
"So, you will see that Saudi Arabia is trying to do so much 'positive propaganda' and saying that they are the best in the Arab region where they are the worst country you know, treating women as legal minors, in spite of the reforms they have done," says Suad.
"We are living in a patriarchal society where power relations are dominant. The patriarchy will not give up any privilege they have if they are not forced to do so and there is no political will. They will just enjoy the privileges they have had for years and years," she adds.
"Ashwaq and Areej have challenged the status quo they are living in. They are very brave and they are very courageous to take this step."
https://www.middleeastmonitor.com/20200714-we-will-be-victims-of-an-honour-killing-say-saudi-sisters-at-risk-of-deportation-from-turkey/
--------
Saudi Woman Opera Singer Performs At Arab News French Launch Event
July 15, 2020
Sawsan Al-Bahiti made her debut in the Kingdom in 2019. (Instagram)
-------
RIYADH: Saudi opera singer Sawsan Al-Bahiti added a French twist to the virtual launch event of Arab News enFrançais on July 14 by singing "La Vie En Rose," the iconic song popularized by legendary songbird Edith Piaf.
It was a natural choice for the Kingdom's first professional opera singer, who performs in five languages: English, French, German, Italian and Arabic.
"I prefer to sing in French," Al-Bahiti told Arab News.
"I feel like it suits my voice more, somehow, or maybe because I learned French in school and I speak it just a little bit. And it sort of brings out my voice in a nicer color," she added.
The singer made her debut in her home country in June 2019 at an event in Riyadh organized by the Ministry of Culture. Accompanied by the symphony orchestra of the Teatro Alla Scala Academy, Al-Bahiti opened the event with the Kingdom's national anthem, sung in operatic style.
She received a standing ovation from more than 3,000 spectators.
"I was so nervous of course," she said, adding: "It was my first public official performance on such a huge stage. And in Saudi, I mean, that was such a big deal for me … I mean, I was in my country and these are my people in front of me. And I stood there, and I was super, super proud to be there."
Al-Bahiti, who received her bachelor's degree in mass communications from the American University of Sharjah, has sung opera since 2008, performing several times in the UAE before returning to Saudi Arabia in 2011.
She fell in love with music as a child, teaching herself how to play guitar, and while in university, enrolled in a choir singing course. Her professor at the time, who was also the conductor, recommended that she train as an opera singer. "Of course, that came to me as a great surprise," she said, adding: "I didn't think that, oh, I'm the first Saudi or anything. I just thought, how can I even sing opera?"
While she began developing her professional vocal skills after university she had day jobs, including working as an assistant brand manager for Lipton Green Tea at Unilever between 2012 and 2015, and as an assistant production manager at the Saudi Airlines Catering Co. in Jeddah between 2017 and 2018. She also owns the Jeddah-based company La Mamma Catering.
"For eight years I was struggling," Al-Bahiti said. "I couldn't do anything. I couldn't call myself an opera singer or perform or do anything about it because it wasn't going to be accepted," she added.
All that changed with an invitation from the Minister of Culture to sing at last year's event.
"I mean, it all happened so quick," she said. "It was arranged in a matter of 10 days or less that they saw me in an immediate interview that I appeared on and called me after that. But the fact that they give all the support and they made it happen … honestly, it gave me such a sense of pride and only more excitement and inspiration to continue and carry this forward."
This, of course, would not have been possible without the changes of Vision 2030, which have not only brought live music performances back to the Kingdom's stages, but also given women a more public role.
"All of that changed everything," Al-Bahiti said, adding: "It gave us all the courage to go and follow our dreams and support our country and what they're doing. Before Vision 2030, my family would be concerned that I would appear anywhere singing."
"I see a very bright future for our Saudi Arabia in leading the field of opera in the Middle East because we are aspiring to add to the opera, not just take part in it. We are aspiring to be, to add our own identity to it. And this is what we are working on now … and we look forward to great success."
Now that she has an opera career of her own, does Al-Bahiti have any words of advice for future aspiring singers in Saudi Arabia?
"Nothing is impossible," she said, adding: "If you follow your dreams, if you plan for it, if you set goals for your dreams, nothing is going to stand in your way. And most importantly, you have to keep your identity intact. You have to show your identity and your art. So make sure you keep your art going and shine. It's so bright to the world."
https://www.arabnews.com/node/1705026/lifestyle
--------
Shoura proposal to give permanent residency for children of Saudi women
July 15, 2020
RIYADH — Eight members of the Shoura Council have mooted a proposal to add a new article to the residency permit (iqama) law to give permanent iqama for children of Saudi women married to foreigners.
Okaz/Saudi Gazette has learned from well-informed sources that the proposal seeks issuance of iqama for an unlimited period of time without charging any fee for children of those women whose marriages with foreigners are held with the consent of the authorities and their marriage contracts are notarized.
The sources confirmed that the proposal was presented by members — Latifa Al-Shaalan, Lina Almaeena, Noura Al-Masaad, Alia Al-Dahlawi, Moudhi Al-Khalaf, Huda Al-Halisi, Faisal Al-Fadil and Atta Al-Subaiti. It is based on a number of principles and goals, the most important of which are achieving social justice, strengthening family bonds, and preserving human rights in line with the spirit of articles 8, 9, 10, 11 and 26 of the Basic Law of Governance.
The sources said that the movers of the proposal strive to promote the rights of Saudi women and address the difficulties faced by non-Saudi children to obtain a permanent residency permit.
This proposal is said to be one of the interim solutions for the outstanding issues related to the citizenship law. They noted that the children of Saudi women citizens are under the Sponsorship Law, which ends with the death of the Saudi mother, and that requires the children to find out another sponsor and thus causing numerous psychological and social problems.
This is the third attempt at the Shoura Council to address the situation of children of Saudi women married to foreigners. Two of the eight members, Latifa Al-Shaalan and Atta Al-Subiti, along with some other members of the previous session, moved a proposal to amend the Saudi Citizenship Law in this regard but it was not taken up for discussion by the council. Earlier in 2019, five members made a similar proposal that lacked two votes to secure the minimum vote for approval.
https://www.zawya.com/mena/en/legal/story/Shoura_proposal_to_give_permanent_residency_for_children_of_Saudi_women-SNG_179591091/
--------
Enabling Saudi women in the labour market cuts gender gap
15 Jul 2020
Riyadh: Official reports of the Ministry of Human Resources and Social Development disclosed that, according to indicators of the first quarter of 2020, enabling Saudi women and augmenting their share in the labour market is on the increase as per the kingdom's Vision 2020.
The economic index shows women's participation in the labour market has achieved an increase of 25 per cent in the first quarter of 2020, surpassing the targeted rate of 9pc, says the ministry's report, according to Saudi Press Agency (SPA).
On the other hand, the index of women's contribution to the economic development, one of the leading national transformation programmes, has shown a decrease in the unemployment rate among women, lessening the gap between the two genders in the civil service, as it scored 27.5pc, above the targeted goal of 24pc, the report added.
http://www.gdnonline.com/Details/837759/Enabling-Saudi-women-in-the-labour-market-cuts-gender-gap
--------
64,577 Saudi women employees benefit from 'Wusool' program
July 13, 2020
RIYADH — A total of 64,577 Saudi women employees have benefited from the transportation program "Wusool" since its launch in November 2017 until the end of June this year.
In a statement carried by Saudi Press Agency, the Saudi Human Resources Development Fund (Hadaf) said that the Riyadh region has the highest number of beneficiaries from the program with 28,308 employees, Makkah region with 19,463 beneficiaries, and the Eastern Region came third with 9,186 beneficiaries.
It is worth mentioning that the program aims to empower females working in the private sector, raise their participation rate in the labor market, and support their job stability.
The fund made amendments and updates to the program in order to provide benefits to the maximum number of applicants and to facilitate the procedures for registering Saudi workers.
The enrollment mechanism in the program included registration in the General Organization for Social Insurance (GOSI), where the total GOSI subscription period shall be less than 36 months and the monthly salary should be SR8,000 or less. It also included the amount of monthly financial support provided by the fund fixed at 80 percent of the cost and a maximum of SR800 per month.
The program contributes to finding solutions that reduce the burden of transportation costs for Saudi women working in the private sector. It also aims to improve and develop the transport environment for commuting by providing a safe service with high quality and safety for working women, in partnership with companies using licensed smart apps to guide private cars being operated as taxis.
https://www.saudigazette.com.sa/article/595450/SAUDI-ARABIA/64577-Saudi-women-employees-benefit-from-Wusool-program
--------
Outbreak treats Turkish women harsher than men, study shows
July 13 2020
Sixty-six percent of women feel tired due to the coronavirus outbreak, while this rate was 47 percent for men, according to the results of a survey conducted by independent market research company Ipsos.
Ipsos revealed that uncertainties about when the outbreak will end, living in isolation, lack of communication with the social environment and economic troubles were affecting individuals.
Half of Turks think the worst in the COVID-19 pandemic is yet to come while only one third believe the worst is over, a survey has shown.
The anxiety felt in the first period of the pandemic was replaced by fatigue in most individuals, according to a research titled "Coronavirus Outbreak and Society."
Only one-third of Turks think that difficult days are left behind in the fight against the virus, but half of them believe that more difficult days are yet to come.
Pessimistic expectations appear to be more common among individuals of the highest and lowest socioeconomic status.
The research also notes that the pandemic affects more women at home psychologically, as their negative mood is associated with increased duties and responsibilities at home.
Half of the women participating in the research stated that they were negatively affected by the outbreak, while more than a third of the men claimed that men indeed were affected negatively, according to the research.
However, a quarter of men admitted that women were being negatively impacted during this period.
Nearly 70 percent of women think that the workload of women increased during the pandemic period, and four in 10 men agree with this.
According to half of the men, the workload of men increased, but only one in 10 women agree with this idea.
More than half of men think that no one in the household is negatively affected psychologically, while this rate is close to half in women.
The study also stresses that many believe that if the pandemic extends to the winter months, winter days can lead home residents to difficult times.
The research also questioned the performance of a total of nine countries to manage the fight against the outbreak.
It is seen that the countries with the best public opinion are Turkey with 39 percent and South Korea with 37 percent approval. The proportion of those who scored low on these countries is very limited.
Meanwhile, seven out of every 10 Turks think that the country defeated by the virus in the first period of the fight against COVID-19 was the United States, where nearly 140,000 people died due to the virus.
Italy and the United Kingdom followed the U.S.
https://www.hurriyetdailynews.com/outbreak-treats-turkish-women-harsher-than-men-study-shows-156526
--------
Egyptian Women Post About Sex Crimes, Government Acts
July 14, 2020
Egypt is experiencing a renewed social media movement against sexual abuse that led to many accusations against a single man.
Cairo police arrested 21-year-old Ahmed Bassam Zaki at his home 10 days ago. The case has captured the country's attention, partly because those involved come from rich and powerful families.
Women's rights activists say they hope the government's quick action signals a change in how the country deals with accusations of sexual wrongdoing.
More than 100 girls and women describe meeting Zaki in person and online. Their individual accusations include rape, assault, and blackmail. Some of the accusers were children when the reported crimes took place.
Activists say the case shows that sex abuse is widespread in the country. Many in Egypt had argued in the past that only poor and uneducated people carried out sex crimes.
"What's before this case is totally different from what's after," said NihadAbuel-Komsan. She is head of the Egyptian Center for Women's Rights and a lawyer representing some of the reported victims.
Sexual wrongdoing is a complex problem in Egypt. The country's conservative culture ties female sexual innocence to a family's social image. In courts, the responsibility of proof lies heavily on the victims of such crimes.
In a statement, the public prosecutor's officer said the accused man admitted to blackmailing at least six girls. He reportedly threatened to send sensitive images of them to their families if the girls cut off contact with him. Several attempts by The Associated Press to contact Zaki or his lawyer were unsuccessful.
Amr Adib, Egypt's popular television show host, reported on the case recently. He said he had talked with Zaki's father, a high-level official at a telecommunication company. The man reportedly said that his son dismissed the accusations.
Abuel-Komsan says at least 10 women have filed official reports with the police.
Activists created an Instagram account, @assaultpolice, to gather accusations, said Sabah Khodir, a United States-based writer who helps run the account. She said there are more than 100 reports so far.
"We are demanding to be listened to … We are just using what we have, lending our voices to hopefully create some kind of change," she said.
A court has ordered that Zaki remain in jail while an investigation continues. The prosecutor has urged any other possible victims to make official reports.
Last week, Egypt's government proposed a measure to increase protections of the identities of victims of sexual wrongdoing. Parliament is to consider the proposal. If approved, it will be sent to President Abdel-Fattah el-Sissi, who can approve or reject the measure.
The charges against Zaki cover suspected crimes carried out over at least three years. Many of the accusations on social media appear to be from students at the American International School, one of the country's costliest private high schools. Many others appear to be from students at American University in Cairo. Zaki went to both schools.
University officials said Zaki left the school in 2018. He apparently was admitted to the European Union Business School in Spain, in an online program, last year.
In February, he traveled to Barcelona to study at EUBS on site. Three weeks later, school officials suspended and later expelled him after learning of accusations against him, including some by students at the school. EUBS has since filed a criminal report in cooperation with @assaultpolice to demand Spanish police fully investigate Zaki's reported actions.
The head of the American University in Cairo, Francis Ricciardone, said university policy treats sexual abuse of any kind as unacceptable. However, he said he would not comment on an ongoing case.
The recent reports against Zaki led Egypt's Al-Azhar, the Sunni Muslim world's top religious center, to speak out about sexual crimes.
https://learningenglish.voanews.com/a/egyptian-women-post-about-sex-crimes-government-acts/5502312.html
--------
URL: https://www.newageislam.com/islam-women-feminism/scientist-asifa-akhtar-pakistanbecomes-first/d/122376
New Age Islam, Islam Online, Islamic Website, African Muslim News, Arab World News, South Asia News, Indian Muslim News, World Muslim News, Women in Islam, Islamic Feminism, Arab Women, Women In Arab, Islamophobia in America, Muslim Women in West, Islam Women and Feminism