New Age Islam News Bureau
13 Jul 2020
• 391 Saudi Women Given Leadership Training
• Pak Women's Netball Team to Have A Foreign Coach
• Free Hospital Services for Stranded Pregnant Women In UAE
• Qatari Women at The Forefront Of Fighting Covid-19 Pandemic
• Accusations of Serial Assault Spark New #Metoo Wave in Egypt
• Saudi Arabia Tribes: Perpetrators of Domestic Violence Not Being Held Accountable
Compiled by New Age Islam News Bureau
URL: https://www.newageislam.com/islam-women-feminism/saudi-womens-football-teams-ready/d/122358
--------
Saudi Women's Football Teams Ready To Return After Months Of Lockdown
July 13, 2020
Photo/Supplied/ Saudi women's football teams ready to return
-----
JEDDAH: Saudi Arabia's female football players are gearing up for a return to the pitch after months of lockdown.
The coronavirus curfew had a massive impact on the sports industry, from gym closures to teams stopped from group training. But the growth project in the Kingdom's sports sector, women's football clubs, have found generous support from the Saudi Football Federation that enabled teams to gain more knowledge until they were ready to return to action.
A financial analyst by day and coach and manager by afternoon, Maram Al-Butairi said that football had always been a special sport for women in the Kingdom. The Eastern Flames' manager helped establish one of the Eastern Province's top teams and found great interest from many women around her.
"I was surprised to hear my friend's mother telling a story of how she and her friends and cousins used to play football in one of the fields and having a league," she told Arab News. "I am not sure when exactly women's football was established in the Kingdom, but definitely before the 1980s. Not knowing about it doesn't mean it doesn't exist."
Women's football clubs began emerging around 2012 and 2013, gaining momentum over time as well as the support of senior members in leadership and society.
"We started inviting teams to our league and tournaments. Before that, we used to only invite footballers from Bahrain because it's closer to the Eastern Province. In 2012-2013, we decided to invite people from all over the country and we had two teams coming from Riyadh and staying in the province for three days.
"It was the first time seeing that football was becoming something you would travel for, because a normal team would usually have at least 12 players (including the coach), and we had eight teams. It was a huge event. All those women asked their families to go and be part of this tournament. I would say that was the emergence of women's football for us."
A growing number of female players have honed their skills, allowing them to not just get better at the game but being able to share their knowledge and more.
2020 was going to be the year for female football players to shine but the coronavirus disease (COVID-19) hit the Kingdom and, as a precautionary measure, everything was put on hold. But the lockdown did not bring the sport to a standstill.
"The Kingdom has transformed massively in every way when it comes to female sports in general," Al-Butairi said. "In football, during the lockdown, they realized that it was an opportunity to take advantage of since everyone was at home. They were eager to know more about football and they introduced many courses."
One of the most highly anticipated virtual courses set to go live this week will be with former German player and Germany's women's national team assistant coach, Britta Carlson, who will be giving a lecture on the German methodology of physical fitness and technical preparation for women's football.
"I'm very excited about Britta Carlson's course. The US women's football team is the best — they won the World Cup for years in a row — and Germany, Holland and France come pretty close. It is good to learn from the top teams and apply the knowledge to become like them or even better. Why not?"
Another course that was given during the lockdown was by UAE Women's national team head coach Houriya Taheri.
"She taught us the introduction of coaching. It was a five-day intensive course during Ramadan. We learned all the basics and strategies, and for me, that was amazing because we need to grow the seeds. These are the people that will help women's football evolve."
Jeddah Eagle center forward Johara Al-Sudairi viewed the online courses given during lockdown as a "great step forward" as they helped to develop women's football in the Kingdom.
"There is now more awareness and competition on a higher level," she told Arab News. "The Jeddah Women's League has changed things here in Jeddah, and the Women's Football League will soon change things in the country. Overall things are moving forward in the right direction and the future for female football is bright. I think football was a secret passion for a lot of girls growing up in the past, and those girls paved the way for the next generation to be able to practice the sport we all love. We owe it all to them."
Jeddah Eagles have resumed physical practice since the lifting of the lockdown and applied all the necessary health precautions, such as checking people's temperature before they enter the training facility.
Saudi sports journalist Riyan Al-Jidani said the Saudi Football Federation was trying to set a strong foundation for women's football, just like other Arab countries had done.
"Many people thought that because of the pandemic, everything would stop," he said. "It was evident that this is wrong because the federation is working hard to develop women's football despite the difficult circumstances such as COVID-19. These coaching courses are fundamental to develop coaches in the Kingdom. Britta Carlson to teach coaching skills is a wonderful step to establish a strong Saudi women's teams in the future.
"We want to have uniquely skilled Saudi coaches that even make it abroad. Just like how we use the help of coaches from abroad, we hope to hear that European or American teams, for example, use the help of Saudi coaches in the future. This is
not impossible."
https://www.arabnews.com/node/1703831/saudi-arabia
--------
391 Saudi Women Given Leadership Training
July 10, 2020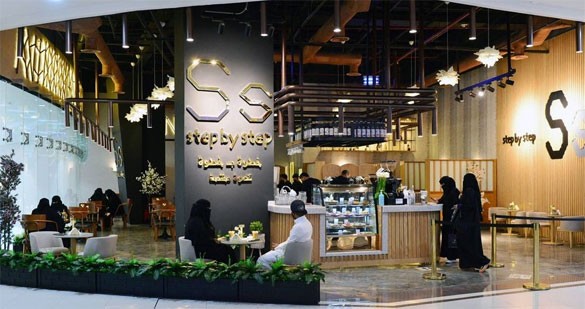 The Ministry of Human Resources and Social Development has narrowed the gap between the workforce of both sexes in the labor market. In this regard, the ministry revealed a high indicator of women's share in the labor market from the workforce, for Q1 2020.
-------
RIYADH — The Ministry of Human Resources and Social Development has made big strides in their Saudization drive and is continuing to localize several sectors and raise the percentage of participation of Saudi men and women in the private sector and the labor market, Saudi Press Agency (SPA) said Thursday.
Meanwhile, the ministry has narrowed the gap between the workforce of both sexes in the labor market. In this regard, the ministry revealed a high indicator of women's share in the labor market from the workforce, for Q1 2020.
The target in this quarter was 24 percent, while the index for increasing women's economic participation in the labor market achieved an increase to reach 27.5 percent.
This is with the objective of achieving the goals of the National Transformation Program 2020 (NTP 2020) and the Kingdom's Vision 2030, which emphasize the status and role of the Saudi workforce — both men and women — in raising the Gross Domestic Product (GDP).
The objective also calls for contributing to further enhancing the Saudi economy and plans for comprehensive and sustainable development, in addition to attaching great importance to empowering women to work and take up leadership posts and reduce unemployment among them.
Among the positive indicators achieved by the Agency's goals is the decrease in unemployment rates during this quarter to the lowest levels since the second half of 2016.
Another is the rise in Saudization indicators in general, whether regional localization that includes a number of sectors and commercial activities according to the nature of each region, or general Saudization that includes commercial activities, public sectors, and specific and specialized occupations.
This is in addition to the clear impact of government agreements and partnerships with the private sector that the ministry worked on during the previous two years, 2018 and 2019.
This contributed to reducing the unemployment rate, from its peak of 12.9 percent in 2018 and drop to 11.8 percent during Q1 of 2020, in addition to the noticeable increase in employment and Saudization rates.
One of the goals of the Ministry of Human Resources and Social Development, on which the ministry was based, is to empower women and decrease unemployment.
In this regard, the ministry revealed that it exceeded some indicators in its goals in terms of achievement, as the index of increasing women's economic participation in the labor market achieved 25.9 percent, as mentioned in the Q1 2020 report.
The target exceeded the required percentage for this year, as the target for this indicator was 25 percent for the year 2020. Meanwhile, the ministry narrowed the gap between the workforce of both sexes in the labor market.
In this regard, the ministry revealed a high indicator for women's share in the labor market for Q1 2020, where the target was 24 percent, while the index achieved an increase to reach 27.5 percent.
This reflects the success of the Saudization and empowerment plans and the high awareness on the importance of women's participation in the labor market and the role that empowerment plays in economic indicators, in addition to reducing unemployment rates among them.
With regard to the Leadership Training and Mentoring Initiative through qualification and training for women, the Ministry introduced the initiative, and trained 391 Saudi female trainees working in the private and government sectors, via specialized training and mentoring programs, aimed at improving leadership skills
This leads to empowering women to take up leadership positions in the upper and middle levels of management.
This initiative has had many positive effects, like improving leadership skills to match the job requirements for Saudi women managers and executives, and increasing confidence in the ability of women to manage and lead the work teams and their departments.
https://www.saudigazette.com.sa/article/595328/SAUDI-ARABIA/Women-form-275-of-the-labor-market-391-Saudi-women-given-leadership-training
--------
Pak Women's Netball Team to Have A Foreign Coach
July 13, 2020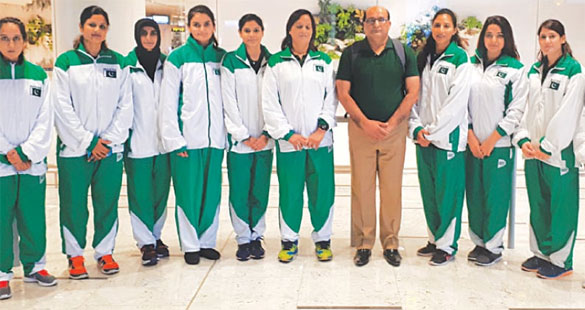 Pakistan Federal Minister for IPC Fehmida Mirza said that she will ensure that netball and boxing are included in the upcoming National Games
----
LAHORE: Pakistan Netball Federation (PNF) confirmed on Sunday that it is going to hire a foreign female coach to groom the Pakistan team for next year's Netball World Cup.
PNF chief Mudassar Arain while talking to the media on Sunday said they were in touch with some foreign coaches and hopefully would hire the services of an experienced coach.
He avoided giving any names but said the decision would be taken in national interest.
He added that PNF has also to consider financial obligations before hiring a foreign coach.
Arain said that Pakistan's men's team had already gained a spot in the World Cup, having won silver medal in 2018 Asian Netball Tournament.
https://www.thenews.com.pk/print/685824-pak-women-s-netball-team-to-have-a-foreign-coach
--------
Free Hospital Services for Stranded Pregnant Women In UAE
Ashwani Kumar
July 11, 2020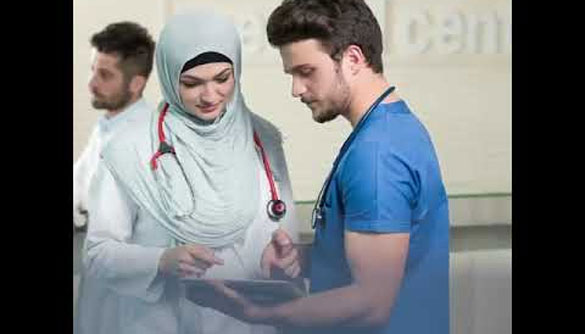 Free Hospital Services for Stranded Pregnant Women In UAE/ Expecting mothers may find themselves under pressure in such helpless situations
-----
The group has reached out to community organisations to help refer deserving cases for its three-month 'Janani' programme.
Pregnancy can be emotionally challenging if you are stranded due to the current pandemic travel restrictions. A hospital group in Abu Dhabi is doing its bit to ease pressure on such expecting mothers.
Ahalia Medical Group in Abu Dhabi is offering free of cost delivery for women stuck in the country. The group has reached out to community organisations to help refer deserving cases for its three-month 'Janani' programme.
"We understand the situation is difficult for everyone. This is a demanding time for our pregnant sisters. We are offering helping hands to those sisters who are unable to return to their home countries. They may be facing financial constraints due to unplanned stay here and getting anxious," said Dr V.S. Gopal, founder and managing director, Ahalia Medical Group.
"We have been here in the UAE healthcare sector for the last four decades and this is the right time to extend our helping hands to the needy in the community. As a trusted and responsible healthcare organisation, we want to reach out to them, and ensure a safe and stress-free delivery."
Ahalia Hospital in Hamdan Street and Mussafah, and Phoenix Hospital (formerly Al Bustan) in Shabiya -10 has collectively got 16 gynaecologists. The programme as of now is open till the end of September.
The hospital has engaged all major Indian and Sri Lankan associations functioning in the Capital in this service. "Needy people may not usually come to hospital seeking help but surely depend on community associations. So we have sought their guidance and cooperation," Dr Gopal added.
Nilanga Jayakody, president, Sri Lanka Cultural Foundation, praised the humanitarian gesture which will support those affected by the impact of the pandemic. "Many people have lost jobs and their lives have been turned upside down. Such jobless people and their families don't have health insurance cover. Purchasing medicine on their own is expensive for such families. Expecting mothers may find themselves under pressure in such helpless situations worrying about their delivery cost. Also, they may not be able to fly out because of financial and other reasons. This initiative has come at the right time."
https://www.khaleejtimes.com/uae/abu-dhabi/free-hospital-services-for-stranded-pregnant-women-in-uae
--------
Qatari Women at The Forefront Of Fighting Covid-19 Pandemic
7/3/2020
(MENAFN - Gulf Times) Qatari women have always proven their worth in all fields, and that they are worthy of the confidence placed by the wise leadership of the State of Qatar to contribute significantly to the path of development and the overall renaissance in the country and to stand alongside men in the front rows exerting all efforts to achieve the state's accomplishments in all fields.
There is no doubt that the contribution of Qatari women in many vital areas in the state is no longer a little or negligible, but in Qatar, women have been able to have a prominent effect in all vital positions, whether they are employees, leaders, or officials, to provide a qualitative addition to all tasks.
The role of Qatari women throughout history has been prominent, whether in the family or practical life.
Dr Muna al-Maslamani
Dr Jameela al-Ajmi
Dr Hanadial-Hamad
In the pre-oil era, the economic situation of many families required the participation of women in a lot of work, especially during the diving season, and they are continuing their efforts as a housewife or in various developmental areas.
There is no doubt that the enhancement of the role of women in the Qatari society has been greatly contributed by Her Highness SheikhaMoza bint Nasser, Chairperson of Qatar Foundation for Education, Science, and Community Development, as Her Highness launched over the past years many initiatives and programmes that motivated and encouraged Qatari women through a qualitative shift in the level of education and qualification of a new generation to meet the requirement for development.
Her Highness SheikhaMoza is a role model for Qatari women, where she played multiple and varied roles that extend beyond the borders of Qatar, as Her Highness is a social activist who represents the driving force behind a group of innovative and creative programmes in Qatar and the world.
The promotion of active citizenship has also been at the heart of the work of SheikhaMoza, as it encourages initiatives that develop skills, teamwork, self-reliance, and social participation.
Her Highness SheikhaMoza has launched many initiatives, programmes, and institutions aimed at enhancing the role of women in society, including the establishment of Sidra Medicine, affiliated to Qatar Foundation, which is a state-of-the-art facility committed to providing high-quality healthcare to women and children in Qatar, provided by many Qatari women cadres.
The coronavirus (Covid-19) pandemic has swept the world and Qatar was not immune from it, however, it showcased a good example of the ability of Qatari women to lead national efforts to tackle the virus from various positions, whether minister, doctor or nurse.
Qatar has many Qatari women cadres working in the health field, whether as doctors or nurses and leaders in important medical specialisations, where they all formed a qualitative addition to the efforts made to combat the virus.
These efforts are led ably by HE the Minister of Public Health Dr Hanan al-Kuwari, who assumed her position in 2016 and previously held the position of Director General of HMC.
Besides the health minister's efforts to tackle the coronavirus, Qatari women are at the forefront to overcome the pandemic crisis, whether in the health sector through working in the hospitals and health centres or through the Supreme Committee for Crisis Management, as HE Lolwah Rashid AlKhater is the Committee's Official Spokesperson, or as volunteers, and through her social responsibilities in her family. The role played by Qatari women in tackling the coronavirus pandemic was well known and was appreciated and praised by UN and internationally.
HE the Minister of Public Health Dr Hanan Mohamed al-Kuwari reviewed in a high-level international meeting held through video conference recently, the important role played by women in Qatar in the fight against the Covid-19 pandemic.
At that event, she pointed out that women constitute a high percentage of healthcare workers at the frontline fighting against the pandemic and protecting the society.
The minister also underlined the significant role carried out by Her Highness SheikhaMoza bint Nasser at the local and international levels, noting that she has joined the global initiative "Rise for All" which includes a group of women leaders, launched in support of the UN Secretary-General's call for solidarity and collective action to address the social and economic impacts of the pandemic.
The contribution of women and their effective participation in the efforts to combat the coronavirus was not by chance or the result of a temporary need, but rather it was due to the strategic planning undertaken by Qatar which believes in the ability of Qatari women and placed full confidence in them.
This was reflected in the great educational capabilities provided by the State to them either by attracting Qatari females to study medicine at Qatar University and Weill Cornell College in Qatar in Education City or the nursing and pharmacy specialties at Qatar University and also nursing at Carnegie Mellon University in Qatar.
Interest in the education, training and empowerment of Qatari women could be a direct reason for their excellence in the positions and tasks they currently assume within the health sector in the country and have had a direct impact on their practical and professional success.
Figures highlight this trend, as the distinguished educational system in Qatar has been credited with building the capabilities of Qatari women.
Contemporary educational infrastructure and international competition have contributed to pushing the role of Qatari women forward on the path of development and modernisation.
Qatar has achieved unprecedented success in the region after it managed to bridge the gender gap with regard to enrollment in the various educational stages, as indicated in the World Economic Forum (Davos) report.
The rates of female enrollment in higher education in Qatar are proceeding at a steady pace in favour of females significantly, according to various official statistics.
The percentage of female graduates from Qatar University, for example, constitutes about 70% of all graduates from various colleges, and enrollment rates in Education City universities affiliated with Qatar Foundation for Education, Science and Community Development tend to favor females.
As a result of this turnout on higher education and according to different statistics, the percentage of Qatari women in the workforce has increased, reaching about 37% for women aged 25-29 years, and approaching 49% for the age group 30-34 years, where Qatari women represent the largest proportion in the sectors of education, health and social work.
In terms of empowering women from leadership positions, official statistical reports indicate that the representation of Qatari women in decision-making positions amounts to 30%. The Qatar National Vision 2030 and Population Policy 2017-2022 seek to raise this percentage while increasing the political representation of Qatari women.
In fact, Qatar is the first Gulf country where women hold ministerial positions.
In 2003, HE Sheikha al-Mahmoud was appointed as Minister of Education, followed by the appointment of the Minister of Health in 2008.
There are many examples of Qataris women leaders' efforts in tackling the coronavirus and their contribution to combating it, as this role has been clearly demonstrated through the contribution of Qatari female doctors, nurses, volunteers and administrators in the fight against the pandemic by using their knowledge and working hard as a national shield that protects all members of society.
In remarks to Qatar News Agency (QNA), Qatari women leaders working in the frontline to combat the coronavirus pandemic affirmed their great role in the current situation, whether they were as housewives or in the frontline to confront the pandemic.
Communicable Diseases Center (CDC) Medical Director at HMC Dr Muna al-Maslamani said that the Qatari woman has always demonstrated her ability to do the best and overcome all challenges thanks to the social and educational training she received.
She also affirmed that the State's interest in female staff and their training had a profound impact on women's occupation of a prominent position in the Qatari society, and the Qatari woman works alongside man to give more and to excel in her field of work.
Al-Maslamani pointed out that the pandemic highlighted the important role that Qatari women play and their ability to provide qualitative addition within the health cadres working in providing treatment for infected patients.
She explained that the CDC is full of many Qatari energies, including female doctors, nurses, laboratory technicians, and administrators, all of them have contributed to the efforts to tackle the coronavirus.
She underscored that the support and encouragement Qatari women receive from the wise leadership were behind their brilliance and excellence in all posts they held.
For her part, Medical Director of Rumailah Hospital and the Qatar Rehabilitation Institute at HMC Dr Hanadial-Hamad said that the pandemic highlighted many new solutions to provide medical care to patients, especially the elderly, as health cadres worked on creating new models to provide care for community members in their homes without the need to visit medical facilities to protect against the risk of transmission.
Dr Hanadi, who is also National Health Strategy Lead for Healthy Ageing, explained that the health teams that work in providing healthcare include a large number of Qatari female cadres who work tirelessly to provide the best medical care for patients.
The medical teams include Qatari female doctors, nurses and specialists in various fields, and they provide high-quality specialised care to community members during this pandemic thanks to the training and continuing education they have received, she said.
Dr Hanadi stressed that the Qatari woman was able in this period to prove a great ability to work hard in such crises, and was even able to find innovative solutions to new ways in providing medical care to society despite the pandemic.
Since the beginning of the pandemic, the heroes have formed a strong line to protect society from the virus, and Qatari women have always been in the front ranks with men in doing everything possible to confront it.
In this context, Executive Director of Corporate Infection Prevention and Control at HMC Dr Jameela al-Ajmi said that over the years, Qatari women have proven their ability to withstand, sacrifice and do all that possible in order to advance their country.
She explained that the coronavirus pandemic crisis posed a challenge for the Qatari women, who was able to prove her scientific and practical capabilities as she stood firmly and was in the front ranks in the health sector to combat this virus, pointing out that the health system in Qatar is full of Qatari female youth and women who work in several medical, technical and nursing fields and do everything in their power to protect society from the risks of the virus.
For her part, Chair of the Department of Laboratory Medicine and Pathology at HMC Dr Enas al-Kuwari emphasised that the Qatari woman has always excelled in all the posts she occupies, and that the pandemic highlighted the great role played by Qatari women in the health field, pointing out that HMC laboratories include many Qatari women who are physicians and lab specialists and who are working around the clock in efforts to tackle the pandemic through many tests conducted or being conducted by laboratories to detect the virus.
She stressed that the wise leadership has relied on Qatari women from the beginning and the government provided all support to them."Today, we are reaping the fruits of this investment in the Qatari female component and we find Qatari women working alongside their male brothers in the frontline in efforts to tackle the coronavirus pandemic."
They take the lead in dealing with the coronavirus, despite overworking with a smile. They are working hard to provide nursing care for patients with Covid-19 at designated medical facilities.
Assistant Executive Director of Nursing at the HMC Dr Asma Mousa said that over the past years the HMC has attracted many nurses who specialise in the health sector and who have been able to demonstrate their great capabilities in providing compassionate care to all patients.
She stressed that nurses stand today in the frontline to provide high-quality medical care for all patients, based on the values of the noble profession that they occupy, as they have proven a high ability to adapt to all circumstances.
For their part, Qatari volunteers have contributed greatly to efforts aimed at confronting the coronavirus pandemic, as they volunteered in order to protect society from the dangers of infection in multiple locations and different tasks.
In this regard, the Qatari woman did not hesitate to participate alongside her brother man when the Qatar Red Crescent Society (QRCS) launched the "Volunteer with us for Qatar" initiative, which was a great success and attracted a large number of young men and women of different ages and experiences.
The tasks of the Qatari volunteers range from providing psychological support, health education and services in quarantine sites, to health inspection of restaurants and commercial establishments in co-operation with the Ministry of Municipality and Environment, in addition to supervising community awareness operations and distributing medical supplies in cooperation with the community police.
CEO of the Volunteer and Local Development Sector at QRCS Mona Fadel al-Sulaiti said that emanating from humanitarian principles and the general orientation of the State to empower women and enhance their role in society, the QRCS pays great attention to women, as it is at the heart of all its activities, both as beneficiaries of development programs and social assistance, or as a primary contributor to the implementation of these programs and aid.
She added that QRCS's young and ambitious women volunteers continue the journey of giving and excellence, as they stand shoulder to shoulder with young volunteers in all the work of the QRCS that needs their effort and giving.
She emphasised that the female volunteers demonstrated their high efficiency in carrying out all the tasks assigned to them, especially in light of the coronavirus pandemic, in terms of participation in distributing food and social assistance to families affected by the closure of shops and workshops, and being in consumer complexes to organise the operations of entering and leaving these complexes, measuring temperature, distributing health protection means to consumers, and providing specialised training courses for volunteers and new female volunteers on how to deal psychologically with different individuals and support them morally in light of the spread of the virus.
In Mekaines quarantine facility, which is managed by the QRCS and commissioned by the Ministry of Public Health to receive and care for infected workers, the female volunteers made active contribution in the aspects that commensurate with the experiences and specialties on which they were trained since joining the QRCS.
A team of volunteers who specialise in the field of psychosocial support was formed and they communicate with occupants to raise their morale and provide them with a set of positive ideas and suggestions useful to spend the period of isolation.
The team is also concerned with supporting the teams in the Mekaines quarantine facility in order to reduce the pressure of work on them, and renew their energies and motivations to continue their efforts with enthusiasm and positivity.
https://menafn.com/1100430848/Qatari-women-at-the-forefront-of-fighting-Covid-19-pandemic
--------
Accusations of Serial Assault Spark New #Metoo Wave in Egypt
July 13, 2020
CAIRO: Their accounts are similar. The girls and women describe meeting the young man — a former student at Egypt's most elite university — in person and online, followed by deceit, then escalating sexual harassment, assault, blackmail or rape.
Some were minors when the alleged crimes took place. In all, more than 100 accusers have emerged online in the past two weeks.
It's resulted in a new #MeToo firestorm on social media, and the arrest of the suspect last week from his home in a gated community outside Cairo.
Activists say the case shows that misogyny cuts across the country's stark class lines; many in Egypt have previously portrayed harassment as a problem of poor urban youth.
Women's rights champions hope the authorities' swift response signals change in how Egyptian society handles accusations of sexual assault.
"What's before this case is totally different from what's after," said NihadAbuel-Komsan, head of the Egyptian Center for Women's Rights and a lawyer representing some of the alleged victims.
Sexual assault and harassment are deep-seated problems in Egypt, where victims must also fight the undercurrent of a conservative culture that typically ties female chastity to a family's reputation. In courts, the burden of proof lies heavily on the victim of such crimes.
In a statement, the public prosecutor's officer said the accused man acknowledged he blackmailed at least six girls, saying he would send sensitive photos of them to their families if they cut ties. Several attempts by The Associated Press to contact him or his lawyer were unsuccessful.
Amr Adib, Egypt's most prominent TV host, said in a recent episode that he'd spoken with the young man's father, who occupies a high-ranking position at a telecommunication company. He said his son dismissed the allegations.
At least 10 women have officially reported their claims, according to Abuel-Komsan, of the women's rights center. Activists also set up the Instagram account @assaultpolice to collect allegations, said Sabah Khodir, a US-based writer who helps run the account. She said there are more than 100 accounts.
"We are demanding to be listened to … We are just using what we have, lending our voices to hopefully create some kind of change," she said.
A court has ordered the accused to remain in custody pending an investigation into an array of accusations that include attempted rape, blackmail and indecent assault, according to a five-page statement by the public prosecutor. In the same statement, the prosecutor urged more alleged victims to come forward.
Last week, the government of President Abdel-Fattah El-Sisi moved to amend the country's criminal law to increase protections for the identities of sexual assault victims, which activists have welcomed. The amendment still needs parliamentary approval and El-Sisi's signature to be made law.
The allegations against the student cover a period of at least three years.
Many of the anonymous accounts appear to be from fellow students at the American International School, one of the country's most expensive private high schools, and the American University in Cairo, which school officials said the accused left in 2018. It would appear that he then enrolled at the European Union Business School in Spain, in an online program last year.
In February, he spent three weeks at its Barcelona campus, but the school expelled him after an accusation of online harassment that was subsequently proved false, said Claire Basterfield, a spokesperson for the EUBS. The school has filed a 54-page criminal complaint with the Spanish police, seeking further investigation into his actions.
The head of the American University in Cairo, Francis Ricciardone, said the university has a zero-tolerance policy concerning sexual harassment, but that he would not comment on an ongoing case.
According to accusations posted on social media in the past two weeks, the former student would mine the pool of mutual friends on Facebook, online groups or school clubs. He would start with flattery, then pressure the women and girls to share intimate photos that he later used to blackmail them to have sex with him. If they did not, he would threaten to send the pictures to their family.
In some cases, he "attracted their sympathy by claiming he was going through a crisis," then lured them to his home in an upscale compound where he sexually assaulted them, the prosecutor's statement alleged.
In Egypt, sexual assault complaints have typically involved street harassment. During and after the 2011 uprising that toppled President Hosni Mubarak, women were frequently harassed, groped — and in some cases, beaten and sexually assaulted — during mass protests.
This time, there are signs of wider ripples throughout the society. The current series of complaints has prompted Egypt's Al-Azhar, the Sunni Muslim world's foremost religious institution, to speak out on sexual harassment and assault, even challenging the widely held belief that a woman is at fault if her clothing is less than modest. It's a departure from the norm for the conservative Muslim majority country where most women wear headscarves.
There are also other corners where accusations of sexual harassment are emerging, such as in civil society groups and businesses.
Two rights groups said they fired one employee and suspended another, and opened investigations after allegations of sexual misconduct against them were made public. Authorities also detained a prominent publisher over the weekend after a poet filed a complaint with the Cairo police, accusing him of sexually harassing her, the state-run Al-Ahram reported. The publisher denied the allegations in a Facebook posting. He was released late Sunday on 5,000 Egyptian pounds ($313) in bail, pending an investigation.
The recent cases — reaching into the Egyptian elite — have "refuted all previous arguments and justifications for harassment, from poverty to illiteracy and things like that," Abuel-Komsan said.
https://www.arabnews.com/node/1703991/middle-east
--------
Saudi Arabia Tribes: Perpetrators of Domestic Violence Not Being Held Accountable
July 06, 2020
Samir Salama
Abu Dhabi: Ibtisam Mansour Al Qahtani, a columnist in Al Riyadh newspaper, has brought to the fore a serious issue facing Saudi society: domestic violence. SHe believes the tribe is an integral part of Saudi society. "Its position and the role it plays in building and unifying society and promoting the concept of social values cannot be ignored, but when it exceeds the limits of human and human rights, it is necessary to draw a dividing line, which takes it from its tribal framework into a civil law, that criminalizes any tribal attempt to end and obliterate any issue of domestic violence", she wrote.
"Perhaps the increase in recent cases of domestic violence, and the ensuing tragic crimes, was an extension of that tribal interference in those cases of domestic violence," Al Qahtani says.
'Family issue'
"As soon as the police start their formalities after filing the complaint, it ends within hours or perhaps two days when a sheikh, village deputy or one of the elders of the tribe comes to the victim, and demands that the complaint be waived after a nose kiss or throwing the headband and ghutra, because they believe that domestic violence is just a family issue, and they sense fear of shame and tribal defect when transmitting the family and tribe name in a case of violence within the corridors of the police, and courts. Thus, the complaint or case is settled without the perpetrator being held accountable for the crime of taunting. Moreover, the victim remains under the influence of violence and bullying against her," Al Qahtani says.
Al Qahtani argues the responsibility primarily to stop and prevent these interventions and tribal reconciliation in cases of domestic violence is borne by several civil bodies, in addition to human rights bodies that are only condemning domestic violence and assaulting women and children in all its forms, without enacting laws and regulations, suspending and criminalising these tribal interventions in cases of domestic violence, because the human interest must be above all tribal interests, ideas and practices."
She continues, "Tribal interventions are negative and destructive, because they strongly stand in the way of all family concepts, human values, principles of justice, human rights and equality between members of society."
In 2013, Saudi Arabia passed a landmark legislation aimed at protecting women, children and domestic workers against domestic abuse, in a move aimed at reducing hidden violence against women in the kingdom.
The "Protection from Abuse" law is the first of its kind in the ultra-conservative country.
Under the law, those found guilty of committing psychological or physical abuse could face prison sentences of up to one year and up to 50,000 riyals ($13,300) in fines.
'Not a criminal issue'
"I know that there are those who confirm the existence of special laws and regulations to protect women and children from domestic violence, but unfortunately they continue to suffer loopholes that have made them not applicable to the victim or the criminal, because dealing with domestic violence cases is, in its entirety, still a family and social issue, and not a criminal one," Al Qahtani says.
Al Qahtani concludes, "Therefore, it is necessary to expedite the enactment of laws that prevent tribal interference in cases of domestic violence, which is one of the most fundamental guarantees to reduce cases of violence against women and children in society."
Eleven studies have been conducted in six cities (Riyadh, Jeddah, Medina, Taif, Arar, and Al Ahsa) found that the lifetime prevalence of domestic violence ranged between 39.3 and 44.5 per cent. The most frequently reported risk factors for domestic violence were the level of education of both the victim and the spouse and alcohol or drug addiction of the spouse.
One in every three women in Saudi Arabia is a victim of domestic violence. Strategies to reduce risk factors, prevent domestic violence, care for victims, and mitigate the effects of domestic violence must be adopted by health care agencies in Saudi Arabia, the studies concluded.
https://gulfnews.com/world/gulf/saudi/saudi-arabia-tribes-perpetrators-of-domestic-violence-not-being-held-accountable-1.72437349
--------
URL: https://www.newageislam.com/islam-women-feminism/saudi-womens-football-teams-ready/d/122358
New Age Islam, Islam Online, Islamic Website, African Muslim News, Arab World News, South Asia News, Indian Muslim News, World Muslim News, Women in Islam, Islamic Feminism, Arab Women, Women In Arab, Islamophobia in America, Muslim Women in West, Islam Women and Feminism