New Age Islam News Bureau
30 Jan 2013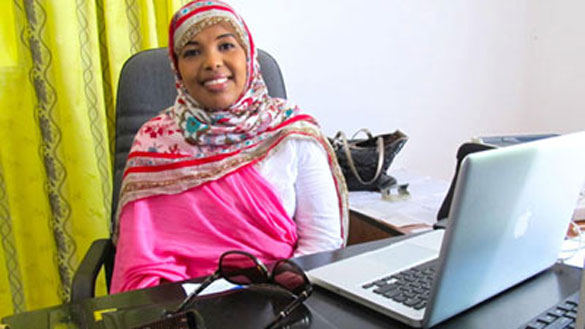 • Wanted Saudi Woman Taken Off Interpol List
• Sexual Violence in War Is Our Generation's Slave Trade
• Sons of Saudi Women Married To Foreigners Get Citizenship Privileges
• Bali Man Reported to Police after Marrying 13-Year-Old
• Salafists Snub Brotherhood for Funding Concert with Skimpily-Clad Racy Singer
• On the Job in Afghanistan, Female Soldiers Reflect
• Persecuted Citizens of Saudi Arabia, Iran and Tunisia
• Call to End Discrimination against Women at Workplaces in Karachi Summit
• 'Sindh Women Development Undertaking Women Empowerment Projects'
• A Costly Amnesty for Ethiopian Expats from UAE
• Abandoned Girl Happy At Care Centre in Sharjah
• Dubai Conference to Discuss Means of Saving the Lives of Mothers and Children
• Somali Women Seek a Brighter Future in Mogadishu
• The One Voice 2013 Women's Conference Opens in Tripoli
• Afghan Female Artist Beats the Odds to Create Art
• Wife of Syrian President Is Pregnant: Lebanese Newspaper
• Dr Atia of Bangladesh Gets Award for Role in Nuclear Medicine
• Saudi Co. To Finance 250 Women-Run Projects
Compiled by New Age Islam News Bureau
Photo: Somali Women Seek a Brighter Future in Mogadishu
URL: https://www.newageislam.com/islam,-women-and-feminism/new-age-islam-news-bureau/saudi-women-to-be-recruited-to-intelligence-unit/d/10195
--------------
Saudi Women to Be Recruited To Intelligence Unit
By Habib Toumi
30 January 2013
Manama: Saudi women have been allowed to work at the General Directorate of Investigation (GDI), according to a Saudi paper.
The decision was announced by Prince Mohammad Bin Nayef Bin Abdul Aziz Al Saud, the interior minister, to a Saudi delegation attending a career event in the Canadian capital Ottawa to attract potential applicants.
Under the breakthrough move reported by a delegation official to Saudi Arabic daily Al Watan, qualified and competent Saudi women who are studying abroad will be able to join the intelligence force, known locally as Al Mabahith Al Aamma.
"The focus of the Saudi women at the directorate will be on social and humanitarian issues, communicating with the families of the prisoners and detainees, preparing social studies and engaging in management work," Mohsin Al Shiani, the head of planning at the General Directorate of Investigation and head of the Saudi delegation to Career Day in Ottawa, said, quoted by the daily.
Several Saudi female students on scholarships who attended the career fair have already signed up their names to join "highly critical agencies" in the investigation directorate and serve their country, the paper said on Monday.
Priority is given to students on university scholarships abroad who have high competency levels, advanced academic standards and laudable linguistic skills.
According to the Saudi official, 23 of the more than 200 Saudis who applied at last year's Career Day in Washington to join the Directorate, have been hired.
Applicants who are accepted by the GDI will undergo training sessions that last four months, Al Shiani said.
One month is dedicated to qualifying the trainee to change from a civilian status to a military status and the other three months to lectures, he said.
However, the sessions are flexible and will be held outside of working hours.
Prince Mohammad Bin Nayef was appointed minister of interior on November 5, 2012.
Women in the Saudi kingdom have been steadily empowered politically, socially and economically under wide-ranging reforms that have been accelerated since King Abdullah Bin Abdul Aziz Al Saud assumed power in August 2005.
The appointment of 30 women to the 150-seat Shura Council, that was announced this month, is seen as one of the major breakthroughs towards granting women their rights.
http://gulfnews.com/news/gulf/saudi-arabia/saudi-women-to-be-recruited-to-intelligence-unit-1.1139138
--------------
Wanted Saudi Woman Taken Off Interpol List
30 January 2013
Recent reports on the killing of Al Qaeda in Yemen's second in command man Saeed Al-Shehri has led to more ambiguity surrounding the return of his wife, Wafa Al-Shehri, the most wanted Saudi woman whose name was removed from the recent Interpol's Red Notice.
Wafa Al-Shehri and her children from three different husbands fled to Yemen in 2009. The name of another Saudi woman, Noura Al-Enizi, 43, appeared in the list. Saudis wanted for various crimes by Saudi Arabia and the United States have increased to 78.
Ministry of Interior spokesman Maj. Gen. Mansour Al-Turki said the Al-Shehri's name was no longer in the list because security authorities know her whereabouts in Yemen and are coordinating with the authorities there in that regard.
Al-Shehri, Wafa's third husband and who is number 36 in the Saudi most wanted list of 85 persons, returned to his extremist ideology and allegedly resumed terrorist activities after he had gone through a rehabilitation program at Prince Muhammad bin Naif Center for Counseling and Care. He had been sent to the Kingdom from the American-run Guantanamo detention Camp in 2007 following his arrest in Afghanistan.
Wafa had fled to Yemen to join her husband. Her first husband, Saud Al-Qahtani, had filed a case against her accusing her of kidnapping their son Yusuf.
The father of her daughter Sayif, her second husband Abdul Rahman Al-Ghamdi, was killed in an encounter with security forces in Taif. His family has requested the authorities to have the girl brought home.
http://www.arabnews.com/saudi-arabia/wanted-saudi-woman-taken-interpol-list
--------------
Sexual Violence in War Is Our Generation's Slave Trade
William Hague
1/28/2013
When I host my fellow G8 Foreign Ministers this April we will have to grapple with urgent challenges in the Middle East and North Africa, including the growth of terrorism in the Sahel.
But as eight of the world's leading nations we have a responsibility to confront vast global issues as well as immediate crises. My personal priority during the UK's Presidency of the G8 this year is to secure new international action against the use of rape and sexual violence as a weapon of war.
Just as it fell to our forebears to eradicate the slave trade, tackling rape in warzones is a challenge for our generation. We have to deter perpetrators, bring people to justice for crimes, and provide long term support to survivors.
Sexual violence is abhorrent in any setting, and all countries have a responsibility to tackle it at home. But its prevalence in war makes it a foreign policy issue, not just a national concern.
From Bosnia to Somalia, Sierra Leone to the DRC, and Rwanda to Libya, sexual violence has been used to terrorise and destroy communities and coerce women and girls into sexual slavery and forced labour. Many men and boys are victims too. Tragically, this is happening in Syria today. International organisations cite rape as one of the primary reasons for the flood of refugees leaving the country.
This is violence used as a military tactic: to degrade and humiliate the victims themselves and undermine the ethnic, religious or political group to which they belong. It perpetuates divisions and fuels conflict. Survivors are left traumatised, often ill and unable to work, and shunned by society.
But if you orchestrate or commit mass rape today the chances are you will still get away with it. Only thirty convictions resulted from the tens of thousands of rapes perpetrated during the Bosnian War. Of the 14,200 cases reported in 1998 in the DRC's South Kivu province, ninety-eight percent were not pursued at all.
The international community must do better than this. We have to shatter the culture of impunity for those who commit rape and sexual violence in conflict and extend the hand of support to survivors.
The US has shown great leadership. In the crowded field of Secretary Clinton's achievements her work on women's rights is particularly inspirational. In this as in so many of the challenges of our time, Britain and the United States are natural allies.
Secretary Clinton will not be at our G8 meetings this year, and indeed I am in Washington this week to bid her farewell as Secretary of State. But her legacy will be part of the foundations we build on, and US support will be essential if we are to tackle this problem.
In May last year I announced the British government's Preventing Sexual Violence Initiative.
First, I said that we would set up a team of experts including police, lawyers, doctors, psychologists and forensic scientists, to work on evidence-gathering, investigations, prosecutions and the proper care of victims and witnesses in conflict situations. Six months later we have recruited 70 people and deployed members of the team to the Syrian border, to train local medical professionals in treating victims and preserving evidence for prosecutions. And this year we expect to deploy members of the team to Bosnia, South Sudan, Libya and the DRC, supporting the work of the UN and local NGOs and authorities. On Secretary Clinton's initiative, the United States is also training local activists, government workers, troops and others to protect the vulnerable, treat victims and help them seek redress. So there is much we can do together.
Second, our Ministers and diplomats are fanning out across the world, lobbying our G8 partners and many other nations. I will be seeking from my G8 colleagues practical commitments to help victims on the ground, and support for a new international protocol on the investigation and documentation of sexual violence in conflict.
Third, the action we secure at the G8 will be the foundation of a wider international effort. We are taking this cause to the EU, the UN Security Council, NATO, the OSCE and the Commonwealth. We hope that other nations will follow our example and increase funding for UN bodies carrying out vital work in this area, particularly the UN Special Representative on Sexual Violence.
I hope that if Foreign Ministers and world leaders around the world are prepared to speak out on this issue -- as Secretary Clinton always has done -- we can help shift the stigma away from survivors and onto the perpetrators of these crimes. I take heart from the courage of brave individuals like Congolese Doctor Denis Mukwege, who suffered an assassination attempt in October but has already returned home to continue his work with survivors. And I'm grateful for the support of those like UNHCR Envoy Angelina Jolie who has shone a light on crimes committed in Bosnia.
In the past, slave trading was seen as a problem that was much too complex to be tackled. But eventually the groundswell of public outrage and efforts from powerful countries led to its abolition. I will have that example in mind in April, when I urge our G8 partners to redouble their efforts against another scourge the world has put up with for far too long.
http://www.huffingtonpost.com/william-hague/sexual-violence-in-war-is_b_2551284.html
--------------
Sons of Saudi Women Married To Foreigners Get Citizenship Privileges
30 January 2013
JEDDAH: Expatriate fathers who married Saudi women have expressed their happiness over the implementation of the Cabinet's decision to grant their sons Saudi citizenship privileges.
They said this decision will help them in gaining access to health, education and social services consecrated to Saudi citizens.
The number of Saudi women married to expatriates has reached 584 in the Makkah region, 543 in Riyadh and 490 in the Eastern province. Approximately 2000 Saudi women married foreigners in 2011 according to a recent statistical report released by the Ministry of Justice.
Full report at:
http://www.arabnews.com/sons-saudi-women-married-foreigners-get-privileges
--------------
Bali Man Reported to Police after Marrying 13-Year-Old
January 29, 2013
Bangli, Bali. A 40-year-old man in the Bali district of Bangli has been reported to police over his marriage to a 13-year-old schoolgirl whom he had earlier impregnated.
The traditional wedding ceremony between I Wayan Cidra and the girl was held on Jan. 23, when the girl was already seven months pregnant with his child.
Full report at:
http://www.thejakartaglobe.com/news/bali-man-reported-to-police-after-marrying-13-year-old/568435
--------------
Salafists Snub Brotherhood for Funding Concert with Skimpily-Clad Racy Singer
29 January 2013
Salafists in Egypt have denounced the Muslim Brotherhood's political arm, the Freedom and Justice Party, for sponsoring a festival attended by a skimpily-clad Lebanese singer in the Red Sea tourist city of Ghardaka.
Salafist leader and member of the Constituent Assembly, Sheikh Moahmmed Al-Azahri, snubbed the Muslim Brotherhood funding of the festival and said the Islamists have lost their credibility.
Full report at:
http://english.alarabiya.net/articles/2013/01/29/263224.html
--------------
On the Job in Afghanistan, Female Soldiers Reflect
By ALISSA J. RUBIN
30 January 2013
KABUL, Afghanistan - In the shadow of transport aircraft, rows of helicopters and supply pallets, women in uniform are a well-established part of the fabric of military life on bases and near the front lines in Afghanistan - a minority, to be sure, but one so common on the job that it's hardly seen as an issue.
For active-duty military women in Afghanistan, the news of the end of the combat exclusion for women seemed far less momentous than it may have back in the United States. Not that it wasn't seen as good news, and an important moment, but the talk here quickly turned to practicalities: what the change might mean for them, for their friends, for the women who will come after them.
Full report at:
http://atwar.blogs.nytimes.com/2013/01/28/on-the-job-in-afghanistan-female-soldiers-
--------------
Persecuted Citizens of Saudi Arabia, Iran And Tunisia
By Countercurrents.org
28 January 2013
Countercurrents.org
Persecution of advocates and activists for human rights and poor are regular incidents in several countries. The three incidents, cited below, related to Saudi Arabian, Iranian and Tunisian citizens show a part of the existing reality.
Saudi diplomat
Mishal bin Zaar Hamad al-Mutiry, a former Saudi Arabian diplomat who was due to be deported from Qatar to his native country was able to travel to Morocco after receiving support from Qatar's National Human Rights Committee, said Amnesty International [1].
Mishal, 50, and his family are now in Morocco after leaving the Gulf country on January 18, 2013.
Full report at:
http://www.countercurrents.org/cc280113.htm
--------------
Call to End Discrimination against Women at Workplaces in Karachi Summit
By Ahtesham Azhar
30 January 2013
KARACHI: The International Women Leaders Summit,' was held here at a local hotel as part of the 5th Women in Business Conference Series (WIBCON) for professional women on Tuesday.
A large number of women from different sectors including prominent and notable personalities attended the conference.
Keynote speaker of the event, Dean and Director of Institute of Business Administration (IBA), Dr Ishrat Husain expressed his views on 'Role of Women in Reviving the Economy.'
He underlined the importance of promoting gender diversity in the workplace and acknowledged the growing economic contributions of Pakistani working women.
Full report at:
http://www.dailytimes.com.pk/default.asp?page=2013\01\30\story_30-1-2013_pg7_11
--------------
'Sindh Women Development Department Undertaking Women Empowerment Projects'
30 January 2013
KARACHI: The Sindh Women Development Department (SWDD) is undertaking various projects
for the empowerment of the women. This was stated by Provincial Minister for Women Development Department, Taqueer Fatima Bhutto. She was talking
to a delegation of women in her office here on Tuesday. The minister said that the Department in collaboration with various NGOs is implementing projects for economically strengthening the women. She pointed out that a 'women civic centre' was being established
in Larkana while a 'women complex centre' would soon be established in Sukkur. The minister said that the department would continue to perform the role of a bridge between the government and the civil society welfare organisations.
http://www.dailytimes.com.pk/default.asp?page=2013\01\30\story_30-1-2013_pg12_13
--------------
A Costly Amnesty for Ethiopian Expats from UAE
Afkar Abdullah and Amanda Fisher / 30 January 2013
Some Ethiopian illegal workers say their consulate has charged them thousands of Dirhams for an out pass allowing them to leave the UAE during a two-month amnesty without penalty — something the Consul-General puts down to confusion.
Ethiopian Consul-General Mesganu Arga Moach said the most it should cost anyone to leave the country was Dh78, if they already had a passport — though renewal would be another Dh300.
Full report at:
http://www.khaleejtimes.com/kt-article-display-
--------------
Abandoned girl happy at care centre in Sharjah
By Aghaddir Ali
30 January 2013
Sharjah: Three-year-old Amnah, who was found abandoned in Sharjah, will stay in a Social Care Centre until the court gives a verdict on her destiny, said an official at the Centre.
"Amnah is in good condition. She is happy and playing with other children in the centre," said the official. The little girl did not even know what has happened to her.
"My mother has gone to the doctor and she will be coming back," she said when asked about her mother.
Full report at:
http://gulfnews.com/news/gulf/uae/crime/abandoned-girl-happy-at-care-centre-in-sharjah-1.1139479
--------------
Dubai Conference to Discuss Means of Saving the Lives of Mothers and Children
30 January 2013
Dubai, Jan. 29 (Petra)-- Ministers of health and high-level representatives from 22 countries will meet in Dubai on 29-30 January to agree approaches to saving the lives of mothers and children: accelerating progress towards achieving MDGs 4 and 5 in the Eastern Mediterranean Region.
The first meeting of its kind, the event is being co-organized by the World Health Organization (WHO), the United Nations Children's Fund (UNICEF), and the UN Population Fund (UNFPA).
Full report at:
http://www.petra.gov.jo/Public_News/Nws_NewsDetails.aspx?Site_Id=1&lang=2&NewsID=98485&CatID=13&Type=Home&GType=1
--------------
Somali Women Seek a Brighter Future in Mogadishu
30 January 2013
With Somalia's UN-backed government consolidating its hold over the capital, Mogadishu, and other areas from al-Qaeda-linked militants, many women are returning to help rebuild the country, reports the BBC's Kate Forbes.
"Ladies and gentlemen, welcome to this Air Africa flight to Mogadishu," the Kenyan stewardess booms over the plane tannoy.
Absolutely no-one pays any attention, with passengers preferring to root through the overhead lockers or stand talking in the aisles.
Full report at:
http://www.bbc.co.uk/news/world-africa-20033839
--------------
The One Voice 2013 women's conference opens in Tripoli
By Sami Zaptia
27 January 2013:
The One Voice 2013 women's conference under the slogan 'New Horizons' opened yesterday at the Rixos hotel, Tripoli.
The two-day conference was sponsored by the German embassy and co-organized by five Libyan women's NGOs from eastern and western Libya: Attawasul Association, Maan Nabneeha Movement, Voice of Libyan Women, Libyan Women Union Tripoli and Women Support in Decision-Making.
Full report at:
http://www.libyaherald.com/2013/01/27/the-one-voice-2013-womens-conference-opens-in-tripoli/
--------------
Afghan Female Artist Beats the Odds to Create Art
30 January 2013
Charred bodies lie scattered against blood-stained walls and debris covers the ground. For Afghanistan, the only unusual thing in this gruesome scene is that the blood is red paint - and part of an art installation.
It's a work by 23-year-old Afghan artist Malina Suliman, who risks her life, sometimes working by flashlight after dark, to create art in southern Kandahar province, the birthplace of the Taliban and still one of the country's most dangerous areas.
Full report at:
http://www.dailytimes.com.pk/default.asp?page=2013\01\30\story_30-1-2013_pg14_8
--------------
Wife of Syrian president is pregnant: Lebanese newspaper
30 January 2013
BEIRUT: Syrian President Bashar Assad and his wife, Asma, will have a new baby, according to a pro-regime Lebanese newspaper's report.
Al-Akhbar claimed that it obtained such information after an interview with the Syrian embattled president, reported Al Arabia News.
The report of Asma's pregnancy corroborates rumours by an Amman-based news website, Al-Bawaba, that she conceived in June.
Full report at:
http://www.arabnews.com/bashar-assads-wife-pregnant-%E2%80%94%C2%A0paper
--------------
Dr Atia of Bangladesh Gets Award for Role in Nuclear Medicine
30 January 2013
Dr Atia H Jehan has received a lifetime achievement award from the Society of Nuclear Medicine, Bangladesh, for her contribution to development and promotion of nuclear medicine in the country.
State Minister for Science and Technology Yeafesh Osman handed over the award to Atia at a hotel in the capital on January 25.
Atia, former director of Centre for Nuclear Medicine and Ultrasound under the BAEC where she served for 24 years, was awarded International Atomic Energy Agency (IAEA) fellowship from Hahnemann University Hospital, USA, in nuclear medicine in 1990.
http://www.thedailystar.net/newDesign/news-details.php?nid=267112
--------------
Saudi Co. To Finance 250 Women-Run Projects
30 January 2013
Bena'a Productive Families Centre (Jana) in the Eastern Region and the Saudi Arabian Oil Company (Saudi Aramco) have signed a partnership deal to develop skills amongst women to own and run small-scale projects in different parts of the Kingdom.
According to the deal, Saudi Aramco will fund 250 projects to be launched and run by women during the next six months. Part of the program will be dedicated to train productive families and prepare women both economically and socially to realize production sustainability for their projects, according to local media.
Full report at:
http://www.arabnews.com/saudi-arabia/saudi-aramco-finance-250-women-run-projects
--------------
URL: https://www.newageislam.com/islam,-women-and-feminism/new-age-islam-news-bureau/saudi-women-to-be-recruited-to-intelligence-unit/d/10195