New Age Islam News Bureau
18 May 2015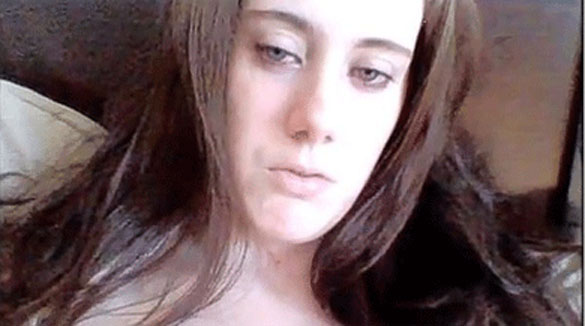 A mother of four, Samantha Lewthwaite aka White Widow has murdered 400 people after becoming a key figure in Somalia-based terror group al-Shabaab. (Reuters photo)
-------
• Buhari's Handshakes with Women Irk Muslim Fundamentalists
• Salma Hayek: Women Earn More than Male Actors Only In Porn
• Egypt Restricts Women Travelling To Turkey
• Anwar's Wife Wan Azizah Takes Helm of Malaysian Opposition
• Africa: Anti-Harassment App Wins Hackathon for Women
• Egyptian Court Allows Foreign Females with Citizenship to Pass It On To Children
• Britain's 'White Widow', A Key Member of Al-Shabaab Has Killed More Than 400
• Emirati Women Breaking Down Barriers to Compete In Sport
• Muslim Transgenders May Perform 'Salat' Despite Absence of Rule
• Bangladesh: Trained Workers Can Get Women Talking About Breast Problems
• Alcohol to Blame for Prostitution, Rape, Incest, AIDS
Compiled by New Age Islam News Bureau
URL: https://www.newageislam.com/islam,-women-and-feminism/new-age-islam-news-bureau/saudi-women-seek-right-to-have-information-on-future-husbands/d/103018
-------------
Saudi Women Seek Right to Have Information on Future Husbands
18 May 2015
ABHA: Saudi young women demand to have law to obtain information on their husbands-to-be. A number of young women say they want to have access to the security, health and legal files of the proposing man before signing the marriage contract.
They explained that this approach can limit the current high divorce rates existing in the Kingdom, as the woman can know who she is marrying to. If applied, Saudi Arabia will be the first country to allow the sheikh (ma'thoun) access to information about the groom, which he can share with the bride.
Family counsellor Najwa Salah agrees that both parties should know their spouses' past before they engage in a long-term relationship and help decrease divorce rates. Yet, she stressed the need for people to be aware that any person can make mistakes but the important part is that they repent them, "but women shouldn't seek to know every detail of the man's past as he could've repented his acts and is looking to have a good future."
She warned that this may cause men to marry from outside the society which is a negative outcome.
Salah said that a step like this by the Minister of Justice means the best for the future couple, particularly the woman, adding that many women were surprised to know of husbands' past after the marriage. However, she noted that the blame is not always put on the man as many divorce cases are caused by wives.
Member of the Arbitrators in the Kingdom Dr. Ahmed Al-Muabbi refused this demand, saying that it contradicts with Islam's cover (sutur) orders, "God described himself as the Sattar (the cover) and marriage is not a way to reveal all secrets," he added. He considered sharing these information as a source of tightening the grip on men as he considers the man's past a secret that belongs to the person himself and that he can only share it voluntarily.
Al-Muabbi explained that a clear record doesn't necessarily mean that the man is good, adding that such a method could shake the men's confidence and could mean humiliation. He stressed that women have the right to know whether their husbands-to-be have been married before or not which can be done through the civil file.
"It's almost impossible to find a man without any flaws or problems," he concluded.
On the contrary, member of the National Family Safety Program Abdul Rahman Al-Qarrash consider the step a pioneering and brave one in a society that is known to oppress women's opinions and their right to choose a partner.
"I'm all for the idea so that a woman knows who she is marrying, especially that fathers traditionally only consider the groom's financial status to determine whether he can be a good husband or not. Second in line is the groom's degree of abidance by religious chores," he said.
Al-Qarrash strongly argued that this step will have positive results on the current high divorce rates, "at least this will improve the situation by 70% as it can be a woman's safety valve in her path to seek happiness with her future husband."
http://www.arabnews.com/saudi-arabia/news/748486
------------
Buhari's Handshakes with Women Irk Muslim Fundamentalists
18 May 2015
Some Muslim fundamentalists have criticised Nigeria's President-elect, Muhammadu Buhari, on social media for shaking hands with women, describing his actions as "Un-Islamic."
According to a report on Simonateba.com, the Muslim hardliners are of the opinion that Buhari should not be seen shaking hands with women, with emphasis on the married ones.
The last public handshake Buhari was involved in with a woman took place on Friday, May 15, during the wedding of the Edo State Governor, Adams Oshiomhole. Buhari was photographed shaking the hand of Oshiomole's bride, Iara Forte.
The critics posted other pictures of the retired military general shaking the hands of several other women at different times in his recent public appearances.
"The wave of un-Islamic handshakes continues, "one post said. "Un-Islamic handshakes galore," another post read on Facebook.
In some northern Nigerian states, which are predominantly Muslim-dominated like the one Buhari hails from, shaking hands with a married woman can lead to serious repercussions, especially in states that practice Sharia law.
When Buhari assumes office on May 29, he will obviously have cause to continuously shake more women's hands as his position requires him to meet all and sundry in the course of his duties.
Buhari had spoken favourably in support of Sharia law in the past and he has been frequently accused of being a fundamentalist himself, especially during the electioneering period. But the 72-year-old President-elect has always denied the charge.
He has also continuously described himself as a tolerant Muslim, who has always worked with people of other faiths.
Meanwhile, reports say Buhari, will determine the fate of the 72 soldiers sentenced to death for mutiny when he assumes office.
http://www.naij.com/440686-gmbs-handshakes-with-women-irks-muslim-fundamentalists.html
------------
Salma Hayek: Women Earn More than Male Actors Only In Porn
18 May 2015
Hollywood star Salma Hayek has spoken out against sexism in the film industry, saying the only time women get higher pay than men is in porn.
Speaking at a U.N. Women panel at the Cannes Film Festival this week, Hayek – who is also a director and producer – said: "The only kind of film where women make more money than men is porno. It's not funny."
"Cinema currently undermines women's intelligence," she added, in quotes carried by the Independent as she spoke about the differences in wage distribution between male and female actors.
"We can't stand as victims and say we need to make them aware of women. Because guess what? They don't care.
"There's only one thing that inspires the people and the power in the industry, and that's money. They have to understand how powerful we are economically.
"We have the power to show them we can save this film industry."
She revealed sexist experiences she faced throughout her career and accused Hollywood on being incredibly ignorant. She claimed the industry falsely interprets the image of women by ignoring and misunderstanding their different tastes.
"I've had movies where the director really wanted me, but the dude didn't approve and I've got pipped out," she said, according to the Telegraph.
"In scripts, a lot of the time there is a part that's good, that then starts dumbing down. If you get on set and start to make it better, they don't like it."
Parker Posey, an actress and musician who attended the U.N. Women panel along with Hayek, agreed with her and added: "We live in very masculine times, rather than a progressive era," the Guardian reported. Also taking part in the panel were Aishwarya Rai Bachchan and the producers of Cate Blanchett's new film Carol.
http://english.alarabiya.net/en/variety/2015/05/18/Salma-Hayek-Women-earn-more-than-male-actors-only-in-porn-.html
------------
Egypt restricts women travelling to Turkey
18 May 2015
Egypt has imposed restrictions on female citizens traveling to Turkey, police said on May 17, months after introducing similar measures for men to stop them joining the Islamic State of Iraq and the Levant (ISIL) jihadist group.
Women aged 18 to 40 are now required to obtain security clearance before going to Turkey, a senior police officer told AFP, without specifying why.
"A security clearance can be acquired within 72 hours, and it is now mandatory for women travelling to this country [Turkey]," the officer said.
The restriction took effect on May 14, a Cairo airport official said.
In March Egypt's state-sponsored Islamic authority, Dar al-Ifta, warned women against marrying ISIL fighters over the Internet who woo them to travel to jihadist-controlled territory.
The compulsory security clearance for men, introduced in December, applies to war-torn Libya as well as Turkey.
Jihadists have regularly launched attacks in Egypt, mostly in the Sinai Peninsula, since President Mohamed Morsi was ousted in 2013, and officials say that many of them have fought in Syria, which borders Turkey.
In November Egypt's deadliest militant group, the Sinai Province, formerly known as Ansar Beit al-Maqdis, pledged allegiance to ISIL, heightening security concerns.
Jihadists say their attacks are in retaliation for a bloody government crackdown on Morsi supporters that has left hundreds dead and thousands jailed.
Morsi himself was sentenced to death on May 16 along with more than 100 defendants for their role in a mass jailbreak during the 2011 uprising against former strongman Hosni Mubarak.
Turkish President Recep Tayyip Erdoğan condemned the verdict against Morsi, saying Egypt was "turning back into ancient Egypt," referring to the old Pharaonic rule of the land that ended more than two millennia ago.
Ties between Cairo and Ankara have deteriorated since the army toppled Morsi, a key ally of Turkey.
Egypt has accused Ankara of "backing terrorism," while Turkey has repeatedly branded Morsi's overthrow a "coup."
Turkey, a vocal critic of the regime of Syrian President Bashar al-Assad, has denied accusations that it tolerates the flow of foreign fighters into Syria.
Cairo has also regularly raised concerns over the war in Libya, which has plunged into chaos since the ouster and killing of long-time leader Moamer Gadhafi in 2011.
In February, Cairo carried out air strikes inside Libya targeting ISIL fighters, after jihadists posted a video showing the beheadings of 21 Coptic Christians, all but one of the Egyptians, on a beach in Libya.
http://www.hurriyetdailynews.com/egypt-restricts-women-traveling-to-turkey-.aspx?pageID=238&nID=82575&NewsCatID=352
------------
Anwar's wife Wan Azizah takes helm of Malaysian opposition
18 May 2015
Wan Azizah Wan Ismail was sworn into Malaysia's parliament as opposition leader on May 18 after winning the seat vacated by her husband Anwar Ibrahim when he was jailed on a sodomy conviction, media reports said.
Her return to parliament after seven years marks the second time that Wan Azizah, 62, has stepped in to lead the opposition after one of her husband's controversial imprisonments.
The faces the task of healing sharp divisions within the diverse three-party opposition alliance that Anwar has led to the brink of power but whose future is now uncertain with the removal of its central figure.
Earlier this month, Wan Azizah, a Western-trained doctor and mother of six, won a by-election for Anwar's seat.
AFP could not immediately reach her for comment.
Anwar was jailed in February for five years on charges that he sodomised a former male aide, a case he says was fabricated by the government of the Muslim-majority country to weaken the opposition.
The prison term threatens to permanently end his political career. Anwar is now 68 years old.
Wan Azizah had earlier won the same seat in 1999, replacing Anwar as she rode a wave of public outrage over his sacking as deputy prime minister in Malaysia's long-ruling government.
Ousted in a power struggle, Anwar spent six years in jail on previous sodomy and corruption charges widely considered politically motivated.
The petite Wan Azizah, who wears a Muslim headscarf, later vacated the seat in 2008 to allow her husband's return to parliament after his release.
Under the charismatic Anwar, the once-fragmented opposition has achieved unprecedented gains.
It won the popular vote in 2013 polls but the ruling coalition that has dominated Malaysia for decades held onto power.
The opposition has since been riven by internal bickering sparked by a bid launched in March by the conservative Pan-Malaysian Islamic Party (PAS) to implement harsh Sharia-law punishments in a state it governs, despite an earlier pledge not to.
The penalties would include amputation for theft, and stoning to death for adultery.
The campaign is expected to fail as it violates the constitution, but the infighting has highlighted widely held doubts about the alliance's cohesion.
Wan Azizah joins her eldest daughter with Anwar -- Nurul Izzah Anwar, 34 -- in parliament.
http://www.hurriyetdailynews.com/anwars-wife-wan-azizah-takes-helm-of-malaysian-opposition-.aspx?pageID=238&nID=82572&NewsCatID=356
------------
Africa: Anti-Harassment App Wins Hackathon for Women
18 May 2015
A team of four young women coders from Porta Allegra in Brazil has won the IGNITE International Girls Hackathon with an anti-harassment app called Não Me Calo, which means "I will not shut up".
Não Me Calo allows users to review restaurants based on how they treat women. The data then helps other patrons decide which restaurants are safest for women, and publicly encourages restaurant owners and government officials to fix harassment hotspots.
The team competed against coders from India, Taiwan and the United States to create the best app addressing the challenge of creating safe spaces for women. They will now work with partners from the Global Fund for Women, which organised the hackathon, to fully develop the app.
Catherine King, the executive producer of the Global Fund for Women, says that the hackathon is meant to address the gender gap in access to information technology, and to encourage women to create and shape technologies.
"If girls aren't accessing the internet and aren't creating culture themselves online and using their own voices online, then that means other people are doing that," Sara Baker, the coordinator of Take Back the Tech!, a global campaign to get more women online, told SciDev.Net.
The hackathon, which gave teams 24 hours to create their app, took place in February, and the winners were announced last month.
King says that the teams' responses to the challenge were influenced by experiences in their own communities. For example, teams from India designed apps for learning self-defence and sex education.
Women's safety apps or features are becoming increasingly popular, particularly in India where they are seen as a way to respond to public violence against women. Earlier this year, Uber, the taxi-hailing app, added a new 'SOS button' to their Indian version after a driver raped a passenger in December 2014.
But Rohini Lakshané, a researcher at the Centre for Internet and Society in India, points out that these technologies can only go so far towards preventing violence against women, and must be part of a broader approach that also addresses the underlying social and cultural causes of gender inequality.
She adds that many apps fail to protect women because they are designed by men who don't understand the intricacies of women's safety.
http://allafrica.com/stories/201505180539.html
------------
Egyptian court allows foreign females with citizenship to pass it on to children
18 May 2015
An Egyptian administrative court decided Sunday that female foreigners who acquired Egyptian citizenship can pass it on to their minor children, Al-Ahram Arabic news website reported.
The court said that acquiring citizenship is equal for males and females and thus, they can both pass it on, provided the children's residence in Egypt with the nationality-giver parent.
In 2004, the nationality law was amended to allow Egyptian women married to foreigners to pass on the Egyptian nationality to their children, in adoption to gender equality granted in the constitution.
http://english.ahram.org.eg/NewsContent/1/64/130504/Egypt/Politics-/Egyptian-court-allows-foreign-females-with-citizen.aspx
------------
Britain's 'White Widow', a key member of al-Shabaab has killed more than 400
May 18, 2015
Britain's most wanted female terrorist, Samantha Lewthwaite, commonly known as the "White Widow" is believed to have killed 400 people and has directed terror raids, suicide attacks and car bombings in Somalia and Kenya, a media report said on Monday.
According to official security reports, Lewthwaite, 32, and a mother of four, has murdered 400 people after becoming a key figure in Somalia-based terror group al-Shabaab. She is believed to be responsible for last month's attack at a university in Kenya in which 148 people were killed, Mirror online reported.
The London University graduate was quickly recognised as intelligent and evil-minded enough by jihadi terror bosses to be trusted with the most horrific atrocities.
A senior Somali anti-terror officer says Lewthwaite is now the right hand of Al Shabaab leader Ahmad Umar.
She has also launched a recruitment drive for teenagers and women as suicide bombers after bribing their desperate families with a meagre amount of 300 pounds ($470). Lewthwaite is also believed to have sent brain-washed boys as young as 15 to their deaths as suicide bombers — after they were pumped full of heroin.
Lewthwaite, whose father is a former soldier who served in Northern Ireland, is the widow of Germaine Lindsay — one of the 2005 London attack suicide bombers.
She fled Britain after the 2005 attacks that killed 52 and has been on the run for nearly four years after she and British terror suspect Jermaine Grant, 30, plotted to blow up tourists in Mombasa.
The fanatic has been accused of being one of the masterminds behind the Westgate mall attack in Nairobi where 67 people, including many Indian-origin people, were murdered by Al Shabaab in 2013.
Interpol issued a red corner warrant for Lewthwaite and security services in 200 countries are hunting for her.
http://indianexpress.com/article/world/middle-east-africa/britains-white-widow-a-key-member-of-al-shabaab-has-killed-more-than-400/
------------
Emirati women breaking down barriers to compete in sport
18 May 2015
Women's sport in the UAE has been witnessing a series of firsts. For the first time in history, young Emirati females are taking part in sports like swimming, gymnastics and figure skating – disciplines that were previously considered taboo for women in this part of the world.
It took only four years for women to earn the right to compete at the Olympics – they were allowed to participate starting the second edition of the Games in 1900 – but it wasn't until London 2012 that every single nation taking part included female athletes in their delegations.
The last three countries to make that essential move to send females to the Olympics were Qatar, Brunei and Saudi Arabia.
The International Olympic Committee twisted their arms ahead of London and said no nation would be allowed to participate in the Games without including female athletes. Qatar, Brunei and Saudi Arabia were forced to oblige.
The UAE had taken that step just four years earlier when Sheikha Maitha bint Mohammed Al Maktoum and Sheikha Latifa bint Ahmed Al Maktoum became the first Emirati women to compete at an Olympic Games, lining up for the taekwondo and showjumping competitions respectively in Beijing 2008 – a full 28 years after the IOC had first recognised the UAE National Olympic Committee.
Ladies in the UAE first entered the international sports scene in the late '90s in sports like shooting and equestrian – both considered traditional disciplines commonly practiced in the country.
Shamma Al Muhairi was the first woman to represent the UAE in a formal capacity at a major international meet when she competed in the 1998 Asian Games in Bangkok in the air pistol shooting event. Four years later at the Asian Games in Busan, Al Muhairi led a full Emirati shooting team while Shaikha Maitha made waves by competing in karate.
In 2005 in Doha, women were allowed to participate in the West Asian Games for the first time (it was the third edition) and it was Al Muhairi who became the first-ever female gold medallist at the Games, when she triumphed in the 25m air pistol action.
Small steps were being made, significant international appearances were getting noticed but on a nation-wide level, federations needed to be formed, ladies national teams had to be created and it remained unthinkable for women to compete in certain sports. But over the past decade, and particularly since 2009, some advances have been made.
In mid-2009, the UAE Football Association formed a Women's Football Committee dedicated to creating a national team that could officially represent the country internationally.
UAE take on Palestine in 2012.
The WFC's Amal Bu Shallakh, a board member of the UAEFA, says the committee started with just 20 Emirati female footballers six years ago.Today, she claims there are 2,000 players.
The committee's strategy focuses on building infrastructure, raising awareness, training female coaches and referees and creating national teams in every age group.
The UAE national side got their first FIFA ranking in 2010, hitting the No128 spot. This year alone, they have risen 60 spots to their current position of 73 – the 14thhighest ranked country in Asia – thanks to a win over Lebanon in the Aphrodite Cup in Cyprus last February.
Bu Shallakh admits the challenges have been aplenty in the journey of UAE women's football, citing cultural and religious barriers as the main obstacle.
She says FIFA's decision to lift a ban on hijab has been vital and has allowed more Emirati women to take up the sport. She also says that the general view towards a woman playing sport has changed within society.
"Of course there have been challenges and obstacles but there have also been solutions. The hijab issue, the traditions that can act as barriers… all these challenges have been met," Bu Shallakh told Sport360º.
"Players now are allowed to play while wearing the hijab and as you can see, all our players are able to play football while covered up.
"Now we see the parents themselves coming to us, bringing their daughters to join our football programme. That shows that the sporting culture is catching on in every Emirati house – something we haven't had in the past. Now Emirati houses are getting more progressive, better educated, more cultured. We now value sport as a tool for bettering one's life."
Clubs like Wahda, Al Nasr and Al Ahli have formed women's sides and are taking part in the ongoing eight-team IPIC Women's League, which consists of five professional and three social clubs. According to Bu Shallakh, the sponsorship deal signed with IPIC is the largest in women's sport in the region.
"My mother is the one who has encouraged me to play football. She knew someone at Wahda club and that's how I became part of the team," said Hamda Khaled, a 17-year-old goalkeeper for both Wahda and the UAE national team.
Her team-mate Nouf Saleh, an 18-year-old attacking midfielder, says public perception is changing.
"Some people, when I tell them I play football they say 'what? Girls, playing football?' But we get support from our families and close friends. The sport wasn't popular but now we can find opportunities to play so it's good," said Saleh.
The progress hasn't just been happening in team sports. There have been a number of individuals who are blazing a trail in their respective fields.
Last month, 15-year-old Alia Al Shamsi became the first female swimmer to fly the UAE flag in a competition when she swam the 50m and 100m breaststroke and 50m backstroke at the Arab Championships in Dubai.
Track and field athlete Fatima Al Hosani won a silver medal in discus throw at the Asian Youth Athletics Championships in Doha earlier this month.
The UAE Cycling Federation formed a women's national team in 2012 and their four-medal haul at the Arab Track Championships in Sharjah in March was an unprecedented feat for them.
Their eldest cyclist, the 25-year-old Ohoud Saeed, recalls a time when she would get harassed while cycling on the roads of the UAE but says things are different now.
"I used to cycle in Fujairah, where I would get harassed by motor bikers; they'd get close and surround me when they realised I was a girl, but I overcame such things and look now, we have a team," said the hijabwearing Saeed.
Emirati Zahra Lari, 20, is the first-ever female figure-skater to enter an international competition wearing a hijab and has been a sensational breakthrough on the ice.
Dress code has been one of the biggest problems when it comes to getting UAE women involved in sport but the more flexible sports officials are in allowing competitors to be covered up, the more prevalent Arab and Muslim women will become in international sport.
Another thing that can make a difference is having access to properly-trained female coaches. Two young Emirati girls, sisters Amina, 13, and Shaikha Al Tayer 10 (left), have emerged in rhythmic gymnastics and their Turkish coach, Angel Ilgaz, says the reason the discipline is gaining traction in the UAE more than other disciplines is because only women compete in rhythmic (very few countries have men competing), so it is a completely male-free environment.
Another key factor is creating a strong relationship between coaches and the parents. Most active coaches say that getting the parents to trust them to deal with their daughters and accompany them in travel has been the real game-changer for them.
https://sport360.com/article/more-sports/36875/inside-story-emirati-women-breaking-down-barriers-compete-sport
------------
Muslim Transgenders May Perform 'Salat' Despite Absence of Rule
18 May 2015
Muslim transgenders, like other Muslims, have the same right to worship, such as perform Salat prayer, even though there is no Fiqh (Islamic regulation) to guide how they should do so.
"There is a void in the regulations," Sharia lecturer Nur Kholis of the Nahdlat ul Ulema Islamic University (Unisnu), Jepara, Central Java, said in Yogyakarta over the weekend.
Nahdlatul Ulema is the country's largest Muslim organization.
Nur was addressing a discussion forum entitled Membedah Salatnya Waria (Uncovering Transgender Prayers) held at the Waria Al Fatah pesantren (Al Fatah Transgender Islamic boarding school) in Kotagede, Yogyakarta, to commemorate the Ascension Day of Prophet Muhammad (Isra Mi'raj) on Saturday.
The discussion, which was attended by transgenders, local community figures and activists, also coincided with the International Day against Homophobia (IDAHO), which is commemorated annually on May 17.
"Transgenders could be women, so when performing prayers they wear mukena [women's prayer robe] to cover their bodies," said Nur, who is also a supervisor of the pesantren.
He said that although there were no regulations on Salat for transgenders, the Islamic old school of thought classified transgenders as men behaving like women or vice versa.
"They are like that because something happened when they were four-month-old fetuses in their mother's wombs. Islam recognizes this," Nur said.
Meanwhile, the director of Yogyakarta Sunan Kalijaga Islamic State University's Center for Women's Studies, Alimatul Qibtiyah, said transgenders had been around for a very long time, even during the days of Prophet Muhammad.
"This shows that being a transgender is not part of social construction. Even during Prophet Muhammad's time, he was never said to have instructed any punishment against transgenders," said Alimatul, who is also an activist of Asiyah, the women's wing of Muhammadiyah, the country's second-largest Muslim organization.
She said there was no need to judge whether prayers by transgenders were in accordance with fiqh and that the matter was best left to God to judge.
She suggested that it would be better if a regulation was made so that transgenders would have guidance in praying.
Separately, the owner of the Nurul Umahat pesantren in Kotagede, Abdul Muhaimin, said Salat was the peak of spiritualism before God and should not necessarily be measured by Fiqh.
He said it was a person's spiritualism while praying and their social behavior that mattered.
"A transgender who prays and then spreads peace across the world is much better than a non-transgender who also prays but commits violence," Muhaimin said.
He therefore suggested that transgenders choose the most comfortable way for them to pray, be it a woman's or a man's way.
The chairperson of Al Fatah pesantren, Shinta Ratri, said the pesantren had 40 transgender students.
Of them, she said, eight chose the man's way to pray while the remainder prayed like women.
Rulli, one of the students, said he prayed in the man's way, wearing a sarong, because he found it more comfortable.
"I have been told since childhood to wear a sarong when praying," Rulli said. - See more at: http://www.thejakartapost.com/news/2015/05/18/muslim-transgenders-may-perform-Salat-despite-absence-rule.html#sthash.fnO4MTWk.dpuf
http://www.thejakartapost.com/news/2015/05/18/muslim-transgenders-may-perform-Salat-despite-absence-rule.html
------------
Bangladesh: Trained workers can get women talking about breast problems
18 May 2015
Training up female health workers or nurses can be a useful way of getting rural women talk about their breast problems and thus reduce breast cancer fatalities, a Singapore-based oncology expert has said.
Dr Lo Soo Kien, senior medical oncologist at the Harley Street Heart and Cancer Centre in Singapore, said this in an interview with the Dhaka Tribune after a medical awareness seminar at the Regency Hotel in Dhaka yesterday.
"The village people can be taught about the symptoms of breast cancer, what to do when there is a lump. You do not always need a doctor for this. A nurse can explain things just as well. They can give talks to groups of 20-30 women," she told the Dhaka Tribune.
Dr Reginald Liew, senior cardiologist at the Harley Street Heart, said: "Broadly, there are two groups of patients who come to Singapore. Those who have confirmed diseases. They come to Singapore for specialised treatment, something that is not available in their own country.
"The second group just seek an opinion on the treatment to follow for a particular problem or are tourists who get health checkups," Dr Liew said.
In the seminar, Dr Radhika Lakshmanan, oncology and breast surgeon at the Singapore O&G Pvt Ltd, said: "Breast cure begins with breast aware. The occurrence of breast cancer is highest in Asia. It is very common among women above 40 years of age."
The seminar styled "Your Singapore Healthcare Experience" was organised by Galaxy Healthcare Services, a concern of Galaxy Bangladesh, in collaboration with the Singapore Tourism Board. Galaxy has for the last 10 years been assisting people in Bangladesh get world class treatment in different countries, including Singapore.
http://www.dhakatribune.com/bangladesh/2015/may/17/trained-workers-can-get-women-talking-about-breast-problems#sthash.DcJloZwn.dpuf
------------
Alcohol to Blame for Prostitution, Rape, Incest, AIDS
18 May 2015
KUALA LUMPUR, May 18 — Alcohol is likely to blame for prostitution, rape, incest, and even the spread of AIDS, controversial lecturer Ridhuan Tee Abdullah claimed today in a column labelling liquor as the "root of all evil".
The Universiti Sultan Zainal Abidin lecturer also urged Malaysia to close all breweries in the country and stop serving it during flights, and told Muslims that they should only wait until heaven to consume alcohol.
"If you want to drink alcohol so much, make sure you enter heaven in the afterlife, because alcohol there is like a flowing river. Drink to your heart's content.
"But in life, you cannot, because it brings harm. Take lesson from this," Tee said in his column in Malay daily Sinar Harian.
Tee was referring to verse 47:15 in Quran, which describes heaven as possessing rivers of "unadulterated water, milk, delicious wine, and clarified honey" for the righteous.
He also cited a research by the US Department of Justice which he claimed found that rape cases involving drunkards occur at least once every day.
The study also says that most AIDS patients consume alcohol, Tee claimed.
Tee however did not specify which research he was referring to, nor did he explain how consuming alcohol leads a person to enter the sex industry or contract AIDS.
"I suggest we just close breweries which do not bring any benefit to humans. Furthermore, not serving alcohol in flight or even anywhere, like what Brunei is doing.
"This is because, all religions are against alcohol," Tee said.
Islam, Jainism and Sikhism are among the only religions which strictly prohibit the consumption of alcohol, although others condemn drunkenness.
Tee also urged all state governments, especially Kuala Lumpur, Selangor and Penang, to follow the footsteps of Terengganu and Kelantan to ban the sale of alcohol.
Tee's column today came in response to Malaysia Airlines' (MAS) flight MH179 which was forced to turn back from its flight to Sri Lanka earlier this month, after 54-year-old German passenger Dietmar Ross became disruptive during the flight.
MAS initially released a statement describing Ross as "intoxicated" although it was later revealed that he had not been drunk then.
The cause of the altercation is not known.
http://www.themalaymailonline.com/malaysia/article/ridhuan-tee-alcohol-to-blame-for-prostitution-rape-incest-aids#sthash.8ciF0kyc.dpuf
------------
URL: https://www.newageislam.com/islam,-women-and-feminism/new-age-islam-news-bureau/saudi-women-seek-right-to-have-information-on-future-husbands/d/103018