New Age Islam News Bureau
15 October 2020
• Two Sikh Women Face Acid Attack Threat Online In Pakistan's Khyber Pakhtunkhwa
• Indonesian Woman, Suspected to be Suicide Bomber, First to Be Tried under Philippines' New Anti-Terror Law
• Saudi Arabia Retailer Lulu Promotes Reusable Bags in Breast Cancer Campaign
• Death of a Woman in Cairo Suburb Sparks Anger In Egypt
Compiled by New Age Islam News Bureau
URL: https://www.newageislam.com/islam-women-feminism/saudi-telecom-company-reports-22/d/123151
--------
Saudi Telecom Company reports 22 Percent Rise in Female Employees In 2020
October 15, 2020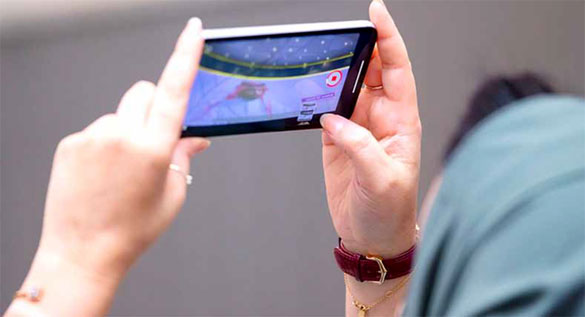 STC is currently working on providing its female employees with easy access to educational resources, aiming to enrich their knowledge and increase their expertise.
-----
The number of female employees at the Saudi Telecom Company (STC) shot up by 22.6 percent in 2020 compared to the previous year, while the percentage of female employees in leadership positions also increased dramatically, making up around 18 percent of the members of the company's High Potential (HiPo) leadership program. It is STC's most important program designed to prepare outstanding employees for leadership positions. Only three years after the company began hiring women, STC now employs around 3,000 female employees.
During the Women's Forum event held on Wednesday at the STC headquarters in Riyadh, Nasser Sulaiman Al-Nasser, STC group CEO, said that the accelerating numbers in female recruitment and empowerment reflect STC's commitment to implementing the company's "DARE" strategy in accordance with its corporate values, namely dynamism, devotion, and drive, which in turn have been inspired by the Kingdom's Vision 2030.
Al-Nasser said the empowerment of women is not limited to recruitment and leadership positions, but also comes in the form of opportunities for continuous development. STC is currently working on providing its female employees with easy access to educational resources, aiming to enrich their knowledge and increase their expertise in the areas required to achieve its strategy. He said women are encouraged to be a part of the company's development programs such as the Specialist Development Program (SDP), noting that female employees represent 33 percent of the organizers of this program.
During the forum, Al-Nasser launched a campaign celebrating the recently initiated women's board, titled "For Her," with the aim of promoting STC's values of dynamism, devotion, and drive, and utilizing them in the service of female employees.
He noted that the framework and objectives of the board during its first session have been completed, and 16 female employees were selected to represent their sectors and to help the company identify the obstacles standing in the way of their female staff. The board will also share its views and suggestions to help the company develop a better work environment. Al-Nasser called on all leaders and colleagues to support this board and the outcomes they reach in order to bring about real change and development.
The chief executive said that STC remained committed to building, developing, and recruiting national talents despite the economic turmoil brought upon by the COVID-19 pandemic. "We have joined forces
with all sectors, thus ensuring the continuation of the recruitment process.
We have received two batches of recruits from the talent incubation program TIP. We have also recruited experienced specialists to the required positions by utilizing our digital transformation systems and advanced technologies," Al-Nasser added.
https://www.arabnews.com/node/1749036/corporate-news
--------
Two Sikh Women Face Acid Attack Threat Online In Pakistan's Khyber Pakhtunkhwa
Oct 15, 2020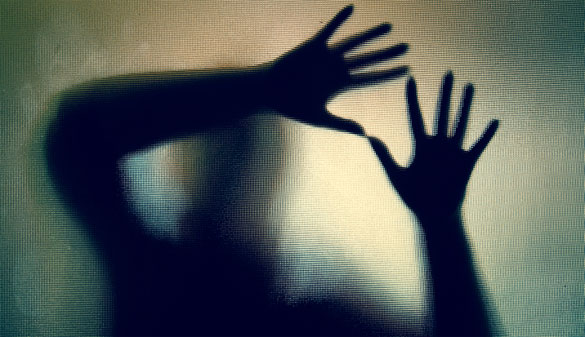 Photo for representational purpose only. iStock
-----
Two Sikh women in Pakistan's Khyber Pakhtunkhwa province have filed a court case against alleged threats and harassment on social media.
In the complaint, filed under 22A of Pakistan Penal Code on Wednesday, the plaintiffs alleged Shah Alam Masih and Manmeet Kaur from Christian Colony Shoba Chowk in Peshawar were sending them intimidating messages on social media through fake accounts.
The complaint mentions the accused as of Christian faith. The women said that the accused were also calling them from unknown numbers and threatening them with acid attack.
The women said their complaint was ignored by the Federal Investigation Agency. The complainants are from Gulshan-e-Rahman Colony in Peshawar.
The sessions court asked the local police to file a report in the matter.
Additional Session Judge Zeba Rasheed will hear the matter on October 26. The accused have been summoned for the hearing. PTI
https://www.tribuneindia.com/news/world/2-sikh-women-face-acid-attack-threat-online-in-pakistans-khyber-pakhtunkhwa-156164
--------
Indonesian Woman, Suspected to be Suicide Bomber, First To Be Tried Under Philippines' New Anti-Terror Law
October 14, 2020
MANILA: Philippine authorities on Wednesday said that a suspected Indonesian suicide bomber who was arrested in a joint military and police operation in Sulu four days ago would serve as a test case for the country's newly signed anti-terror law (ATL).
"This is the first major case, I think, where certain persons suspected of being foreign terrorists are being charged with violating our new anti-terrorism law," Justice Secretary Menardo Guevarra told Arab News.
He added that the Anti-Terrorism Council had approved implementing rules and regulations (IRR) for the controversial Anti-Terrorism Act of 2020 (ATA), which President Rodrigo Duterte signed in July.
"The provincial prosecutor of Sulu has been advised that the IRR of the ATL has been approved by the Anti-Terrorism Council today," he said.
The Indonesian woman, Nana Isirani, also known as "Rezky Fantasya Rullie" or "Cici," was arrested in a house in Jolo, Sulu where government forces found a suicide vest and bomb components.
Earlier, the military said that Rullie, who is pregnant, had volunteered to carry out the suicide attack after giving birth, "to take revenge" for the death of her husband, Andi Baso, an Indonesian militant who was reportedly killed in a clash with government forces on Aug. 29 in the Patikul town of Sulu.
Rullie was arrested with two other women who are believed to be the wives of Abu Sayyaf Group (ASG) members.
Meanwhile, Guevarra also supported a statement by Senator Panfilo Lacson on Tuesday that Rullie's arrest would be a good test case for the ATL, particularly its provision penalizing "inchoate offenses."
Lacson, former Philippine National Police (PNP) chief-turned-lawmaker, said that the bombs and other items seized from Rullie indicated that she was preparing for a terrorist attack.
"This is one example of an inchoate offense made punishable under the new anti-terrorism law. By including inchoate offenses . . . we are criminalizing the foregoing acts of the arrested suspects which include the planning, preparation and facilitation of terrorism . . ." Lacson, who sponsored the anti-terrorism act in the Senate, said in his speech before the Philippine Army's multi-sector advisory board summit.
He added that one of the new features of the ATL was the penalizing of "inchoate offenses," or preparatory acts that are deemed criminal even without actual harm being done, provided that the harmful act that would have occurred was one that the law tried to prevent, such as terrorism.
This would "prevent terrorism" even before the actual commission of the violent terrorist act.
Penalizing inchoate offenses, Lacson said, was covered by the mandate under United Nations Security Council Resolution No. 1373, which states that "planning and preparation, among others, are established as serious criminal offenses in domestic laws and that the punishment should duly reflect the seriousness of such terrorist acts."
The senator said that police investigators told him on Monday that Sulu provincial prosecutor Anna Marie Pierreangeli Ledesma had advised against the filing of cases under the ATL pending the release of the IRR.
Instead, Ledesma recommended the filing of a case in violation of Republic Act 9516, or illegal possession of explosives, against Rullie.
When Lacson learned of Ledesma's recommendation, he became concerned.
He contacted the Justice Secretary who assured him he would issue the proper guidance to the provincial prosecutor in filing charges against Rullie.
"(Secretary Guevarra told me) he stands by his earlier pronouncement that the Anti-Terrorism Law is already in effect upon its publication on July 18, 2020, and its application is not dependent upon the issuance of the IRR," Lacson said.
In August, the Justice Department began drafting the IRR of the ATL, which Duterte signed on July 3.
The new law repeals Republic Act 9372 or the Human Security Act of 2007.
The new law criminalizes acts that incite terrorism "by means of speeches, proclamations, writings, emblems, banners or other representations."
It also grants the president power to create an anti-terrorism council that could name individuals and groups as terrorists, allows authorities to detain suspected terrorists without charge for up to 24 days, and permits the government to conduct 90 days of surveillance and wiretaps.
The law also imposes a 12-year jail term on a person who voluntarily or knowingly joins a terrorist organization.
More than 30 petitions have been filed before the Supreme Court by opposition groups and individuals questioning the validity of the law.
Earlier, Duterte had stressed that the public has "nothing to fear" from the law, which would be used to "protect the country from terrorism."
"For the law-abiding citizen of this country . . . Do not be afraid if you are not a terrorist, if you don't destroy the government, blow up churches or public utilities . . . just to see the nation fall," Duterte said in a taped address in July.
Duterte said that the new anti-terror law was a much-needed legal weapon that the government could use to fight terrorism, citing attacks in Mindanao which "have killed many people" and threatened peace and order in the southern part of the archipelago.
https://www.arabnews.com/node/1749001/world
--------
Saudi Arabia Retailer Lulu Promotes Reusable Bags in Breast Cancer Campaign
October 14, 2020
Regional retailer LuLu has launched a charity initiative, "Pink Now: Buy Green, Support Pink," wherein it will donate SR1 ($0.27) to Zahra Breast Cancer Association for every purchase of a reusable bag across its stores. The campaign was kicked off in a virtual event, inaugurated by Souad bin Amer, deputy chairperson of Zahra Breast Cancer Association, in the presence of Hanadi Al-Othah, CEO, Zahra Breast Cancer Association; Shehim Mohammed, director of LuLu Hypermarkets Saudi Arabia; and other LuLu officials.
"According to the latest reports, the Kingdom ranks first among the countries in the world where women are affected by breast cancer, which is approximately 30 percent of the total female population in the country. This is our third year of hosting a double-purpose charity initiative with Zahra, which has definitely raised awareness on caring for the environment through refusing, reducing, and reusing plastics, while helping to combat this inevitable disease," said director Mohammed.
LuLu has dedicated a special "Pink Now" checkout counter in its stores, where customers can avail faster transactions that will save time and buy the reusable bags. The campaign runs until Oct. 31.
October is marked as Breast Cancer Awareness Month across the world.
The annual international health campaign is organized by major breast cancer charities to increase awareness of the disease and to raise funds for research into its cause, prevention, diagnosis, treatment and cure.
Besides being well-known for its wide product range and customer service, LuLu has always been a key promoter of sustainability, and environmental protection.
Over the years, the retailer has initiated many projects to help the less fortunate people and aims to continue to do so in the future.
Garnering more than 1,600,000 shopping patrons every day, LuLu is the fastest-growing retail chain across 10 countries that include the GCC, India, Egypt, Indonesia and Malaysia. Founded in the early nineties, it has successfully expanded to different parts of the world and currently operates 193 stores with a workforce of more than 55,000.
https://www.arabnews.com/node/1749031/corporate-news
-------
Death of a woman in Cairo suburb sparks anger in Egypt
15 Oct 2020
Egyptian police have arrested at least one of the three alleged perpetrators involved in the killing of a young woman in a Cairo suburb on Tuesday night in an incident that sparked anger across the Middle Eastern country.
The move on Wednesday came after Egypt's public prosecutor ordered the arrest of the perpetrators as investigations revealed the victim – identified as Mariam, in her 20s – had been killed while walking home from work in Maadi, a calm south Cairo suburb.
According to the investigation, men riding a small white van, or microbus, tried to rob the young woman. They snatched the victim's bag, dragging her along with it, which led to the young woman's collision with a parked car, reported Egyptian media.
An ambulance arrived about 30 minutes after the incident and found the young woman dead. Egyptian media reported that she had sustained serious head injuries, fractures and wounds all over her body.
The prosecution said it had gathered witness statements and forensic evidence to help further investigate the incident.
Anger in Egypt
The incident was initially reported by several local media outlets as a sex crime, with news websites saying that the young victim was sexually assaulted before being killed.
The claim sparked anger across Egypt, with many seeing the incident as part of series of recent crimes against women amid a rare debate about sex crimes that started on social media and which has fuelled a growing #MeToo movement.
Using a trending hashtag in Arabic which translates to "Maadi_Girl", many people denounced the crime.
Following the incident, Egypt's Dar al-Iftaa, a top religious authority in the country, emphasised the need to deter sexual harassment.
In a statement on its official Facebook page on Wednesday, Dar al-Iftaa said harassment is a heinous crime.
"Those who harass by word or action are criminals deserving severe punishment in this world and the hereafter," said the statement.
Series of sex crimes
The incident comes after a series of serious sex crimes came to light earlier this year.
In August, Egyptian authorities ordered the arrest of a group of men accused of being involved in a 2014 gang rape at a Cairo hotel.
Lack of action over the incident – more widely known as the Fairmont Crime – was reported to have involved six men from powerful families.
It caused an uproar after being disclosed in July by an Instagram account – with more than 180,000 followers – that aims to expose sex attackers.
Earlier this year, a former university student was charged with blackmail and indecent assault of at least three women in a closely-watched case also prompted by social media.
In September, the public prosecutor referred Ahmed Bassam Zaki – in his early 20s and a former student at the American University in Cairo – to the criminal court on charges of "sexually assaulting three girls under the age of 18 and threatening them along with a fourth girl with disclosing matters related to their honour".
The case has attracted widespread attention from media, religious figures and women's groups in a country where rights defenders say sexual harassment or abuse often goes unpunished.
https://www.aljazeera.com/news/2020/10/15/death-of-woman-in-cairo-suburb-sparks-anger-in-egypt
--------
URL: https://www.newageislam.com/islam-women-feminism/saudi-telecom-company-reports-22/d/123151
New Age Islam, Islam Online, Islamic Website, African Muslim News, Arab World News, South Asia News, Indian Muslim News, World Muslim News, Women in Islam, Islamic Feminism, Arab Women, Women In Arab, Islamophobia in America, Muslim Women in West, Islam Women and Feminism