New Age Islam News Bureau
15 Sept 2013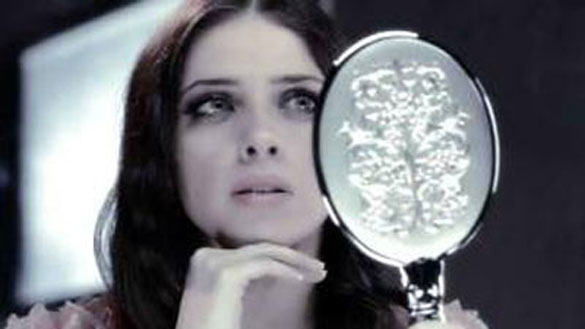 Photo: Maha Ali Kazmi, a young Pakistani of Kashmiri descent recently released 'Nazar', a love song that is being played all over the internet and on various television channels in Pakistan.
-----------
• Birmingham College Caves In Over Ban on Students Wearing Veils
• Include Physical Education, Girls' Saudi Minister of Education
• Indonesian Miss World Pageant Threatened By Hard-Line Islamists
• Senior Police Woman Gunned Down In Afghanistan
• Muslim Women's Rights Have Changed Over the Years
• Maha Ali Kazmi a Kashmiri Girl Rocks In Pakistan
• Many Lingerie Shops in Medina Refusing To Hire Women
• Bangladesh PM For Women's Equal Role in Political Decision
• A Charity Is Giving Afghan Women the Chance to Make and Sell Traditional Jewellery
• Saudi Women in Real Estate Sector 'Marginalised'
Compiled by New Age Islam News Bureau
URL: https://newageislam.com/islam,-women-and-feminism/new-age-islam-news-bureau/saudi-islamic-ministry-seeks-female-dawah-workers/d/13501
-------------
Saudi Islamic Ministry Seeks Female Dawah Workers
15 Sep 2013
RIYADH – The Ministry of Islamic Affairs said it employs women who want to be Islamic preachers and practice Dawah (call) outside the Kingdom, according to the ministry's undersecretary for Dawah abroad.
"We have a handful of women engaging in Dawah activities in the Philippines," Abdulaziz Al-Ammar told Al-Hayat newspaper.
The ministry welcomes female applicants who are interested in preaching Islam to non-Muslims abroad, he added.
The ministry sent abroad over 1,300 Dawah activists to spread the message of Islam according to the directives of Custodian of the Two Holy Mosques King Abdullah, who directed the ministry to embark on this mission on a strictly religious basis, he said.
He said the ministry has instructed its activists abroad not to engage in any political conversations, interfere in a country's domestic affairs and stir sectarian tension and to always comply with the rules and regulations in the countries they visit.
Al-Ammar believes that activists' stipends should be increased, at least for those who live in certain countries.
The minimum stipend the ministry pays is SR3,000, he said.
Al-Ammar recently signed an agreement with the Sheikh Al-Rajhi Foundation to carry out dawa programs abroad.
Around 500,000 copies of the Holy Qur'an will be printed for distribution all over the world while various religious books in different languages will be handed out to dawa workers in different countries, all as part of the agreement that seeks to enhance dawa outside the Kingdom.
http://www.saudigazette.com.sa/index.cfm?method=home.regcon&contentid=20130915180468
-------------
Birmingham College Caves In Over Ban on Students Wearing Veils
By SARAH HARRIS and NATALIE CLARKE
13 September 2013
Militants have forced a college to drop its ban on students wearing full facial veils.
The U-turn came in the face of a planned mass demonstration against 'Islamophobia' and an online petition signed by 9,000.
The Niqab ban had been in place at Birmingham Metropolitan College for eight years without protest. But an anonymous prospective student complained to her local paper, saying she was being discriminated against.
When the story broke it sparked claims of racism and even rumours that the college was planning to ban prayer on its premises.
Late on Thursday, the college climbed down and 'modified' the ruling against veils, hoodies and hats, which had been brought in to ensure students were always 'easily identifiable'.
Aaron Kiely, the left-wing student activist who organised the 9,000-name petition, is best known for opposing the extradition of hate preacher Abu Hamza.
And Downing Street stepped in to the row to reveal that David Cameron would back a ban on Muslim veils at his children's school. The Prime Minister is being pressured to give headteachers more protection against similar backlashes.
The college, which is the third largest in the UK, with 44,000 students, insisted the policy was designed to protect students.
It stopped female Muslim pupils from wearing the niqab, the full facial veil in which only the eyes are visible, or the burqa where the eye area is covered in mesh.
The policy was attacked by local councillors, MPs and the NUS Black Students' Campaign, headed by Mr Kiely.
Mr Cameron had backed the college's original decision to enforce the uniform code.
But Deputy Prime Minister Nick Clegg admitted on Thursday he was 'uneasy' about the ban and believed the bar had to be set 'very high' to justify any prohibition on wearing a veil.
More than 800 people were expected to attend a protest yesterday, however late on Thursday night the college posted a statement on its Facebook page.
It said teachers were concerned that media attention was 'detracting from our core mission of providing high quality learning'. It added: 'As a consequence, we will modify our policies to allow individuals to wear specific items of personal clothing to reflect their cultural values.
'The college will still need to be able to confirm an individual's identity in order to maintain safeguarding and security.' The college said it was confident this would 'meet the needs of all of our learners and stakeholders'.
Mr Kiely, 24, yesterday thanked supporters, adding: 'We can't be complacent though as Prime Minister David Cameron signalled that he supported the college's decision to ban students from wearing veils.
'That is why we must always be ready to unite together to defend our fundamental human rights to freedom of thought, conscience, religion and cultural expression.'
However, Mr Cameron's spokesman said the Government would defend the right of head teachers to decide on school uniform.
Two Muslim students at the Birmingham Metropolitan College campus in Sutton Coldfield, West Midlands. The college have banned Muslim girls from wearing a veil
Two Muslim students at the Birmingham Metropolitan College campus in Sutton Coldfield, West Midlands, pictured before the ban which ruled students to keep their eyes, nose and mouth visible at all times
He added: 'There's an important point here around headteachers and their leadership teams being able to take the decisions that are right for their schools and we will continue to support that. It's a very important principle.'
When asked if Mr Cameron would be happy to see a ban on the veil in his children's schools, he replied: 'That would apply to every school, every single one, including the ones that his children may attend. What's important is to back the right of schools to set their own uniform policy and that's what the Government will keep doing.'
Mr Cameron's nine-year-old daughter Nancy, and seven-year-old son Arthur, attend a Church of England junior school in West London.
In a key 2007 case, a High Court judge rejected a bid by a pupil to be allowed to wear the Niqab in class.
Afterwards, the Department for Education issued guidance that enabled headteachers to ban full-face veils on grounds of security, safety or learning.
Mr Hollobone, who refuses to meet constituents who wear the veil, said stronger guidelines need to be introduced to help schools.
Prime Minister David Cameron backed the right of schools and colleges to ban religious veils Nick Clegg said he felt 'uneasy' about telling people what they should wear
Split: David Cameron backed schools and colleges to enforce uniform rules but Nick Clegg said he felt 'uneasy' about telling people what they should wear
'The Government should republish them,' he added. 'The shame is that this school have done a U-turn when their original decision would have been roundly supported by most people who read the Mail.
'I recently read about a teacher who sent home those pupils who were not dressed properly. That's the kind of robust leadership we need in our schools.'
Birmingham Metropolitan College is believed to be the only college in the UK to have banned the niqab. Some 43 per cent of its students come from ethnic groups that are non-white. Of these, 14 per cent are from Muslim Pakistan.
This week, the college refused to be drawn into discussion on why the ban was introduced, but one student's story is that it was brought in after a group wearing niqabs entered the college and attacked a pupil.
The 17-year-old who started the protest told the Birmingham Mail the veil ban was 'disgusting'.
She added: 'It's a personal choice and I find it absolutely shocking that this has been brought in at a college in Birmingham city centre when the city is so multicultural and so many of the students are Muslim.
'It upsets me that we are being discriminated against. I don't think my niqab prevents me from studying or communicating with anyone.'
Tension quickly spread across the college's eight campuses. A group of white male students at one of the sites said they were worried. 'This is causing tension, not just with the Muslim girls, but with the boys too,' said one.
'The lads are proud to be Muslim and feel this is discrimination against the girls. The situation is getting out of hand.'
But one of his friends said: 'I support the ban. I have no problem with people of other cultures coming to this country – I just think they should play by our rules.'
Another young man said: 'How would people like it if I came into college wearing a balaclava?'
Mr Kiely lives in Thurrock, Essex, where he is a local councillor as well as being the full-time black students' officer for the National Union of Students on £20,000 a year.
Although the 12-year-old's three older sisters had worn the headwear at the same school in Buckinghamshire, teachers said it impeded their ability to communicate with her.
They said they needed to be able to tell if a pupil was paying attention, engaged with her work or distressed.
After the case, the Government issued guidance that enabled headteachers to ban full-face veils on grounds of security, safety or learning.
It said teachers were justified in enforcing uniform rules which mean they can see and make eye contact with pupils.
Schools need to be able to identify pupils to maintain order in classrooms and to spot any intruders, it added.
But rather than a French-style blanket ban on face coverings in all public spaces, the Department of Education said institutions could outlaw the coverings as long as they carried out a proper consultation.
Updated Government guidance released last year clearly continues to back heads who choose to ban face-coverings.
It says it is 'still lawful' to restrict the freedom of pupils to express their religion on the grounds of 'health, safety and the protection of the rights and freedoms of others'.
And religious freedoms do not mean pupils can practise their beliefs 'at any time, in any place, or in any particular manner,' the guidance adds.
http://www.dailymail.co.uk/news/article-2419835/Birmingham-Metropolitan-College-scrap-ban-Muslim-students-wearing-religious-veils-public-outcry.html
----------
Include Physical Education, Girls' Saudi Minister of Education
15 Sep 2013
Riyadh – Minister of Education Prince Faisal Bin Abdullah has instructed all Directorates of Education in the Kingdom to include physical education (PE) classes in the weekly school schedule for female students, an Arabic language daily newspaper reported on Saturday.
Ministry spokesman Mohammad Al-Dekhaini said that these instructions are in concurrence with Islamic teachings that allow women to practice sports with certain conditions.
He said that the minister, who issued these instructions out of his concern for the health of girl's students, asked private schools to prepare suitable and properly equipped areas for this purpose. These sports activities should take into consideration the students' age. Students are also to wear suitable sportswear that covers their bodies.
The circular also assured that priority should be given to the recruitment of qualified Saudi women teachers to supervise these activities.
A number of private girls' schools have begun scheduling PE classes in their school curricula. The schools have asked students to wear suitable sportswear during the PE class.
A number of private schools have already begun recruiting Saudi teachers to train and qualify them to teach PE classes.
Some schools have scheduled one PE class a week for intermediate and secondary students and two PE classes a week for elementary students.
In March this year, the Ministry of Education assured the Shoura Council that it will introduce PE classes in girls' schools. The ministry in a report submitted to the Shoura at that time said that the classes will take into consideration social traditions and conventions of Saudi society and will be in line with the fatwa issued in this regard by the Senior Board of Ulema. It requested the Shoura Council to approve their recommendations to develop sports in schools.
Most private schools for girls provide a wide range of physical activities for their students that are not just fun but also good for the body.
http://www.saudigazette.com.sa/index.cfm?method=home.regcon&contentid=20130915180501
-------------
Indonesian Miss World Pageant Threatened By Hard-Line Islamists
15 Sep 2013
JAKARTA police are being deployed to protect the Miss World Pageant as Indonesian hard-line Islamists ramp up their opposition to the event.
The Jakarta Post is reporting hundreds from the group Hizbut Tahrir, took to the streets for 30 minutes before marching on the office of local members to voice their anger.
A co-ordinator for the group told the Post the pageant "is no more than a parade of women's bodies and, as such, is strictly prohibited by Islamic teachings".
The protest also included mothers who brought their children to the rally.
The pageant includes entrants from 131 countries including Queensland's Erin Holland, 24, who will represent Australia.
The Miss World 2013 final will be held in Jakarta on September 28.
http://www.thechronicle.com.au/news/Miss-World-Pageant-threatened-hard-line-Islamists/2020868/
-------------
Senior police woman gunned down in Afghanistan
Source: Reuters
15 Sep 2013
KABUL, Sept 15 (Reuters) - A senior female police officer in Afghanistan was shot in an assassination attempt on Sunday, two months after her female predecessor was killed, underscoring worries about both security and the role of women as foreign troops prepare to leave.
Lieutenant Negara, who like many Afghans only uses one name, was shot as she was being driven to work on a motorbike by a male relative in Lashkar Gah, capital of battleground southern province of Helmand.
She was taken to hospital and was expected to survive, said the provincial governor's spokesman, Omar Zwak.
Negara's high-profile predecessor, Lieutenant Islam Bibi, was shot dead in almost identical circumstances in early July.
Bibi was also being driven to work on a motorbike by a male relative when unidentified gunmen shot her dead. [ID: L3N0FA2GY]
The Taliban have often targeted senior female officials working for the U.S.-backed government, although some attacks have been linked to conservative male relatives, outraged that the women are going out to work.
Violence against women has increased sharply over the last two years, according to Afghanistan's independent human rights commission.
Activists also say there is waning interest in women's rights on the part of President Hamid Karzai's government, which they say would be content to let hard-fought-for women's rights disappear in return for a peace deal with the Taliban as foreign troops prepare to leave by the end of next year. (Reporting by Mohammad Stanekzai; Writing by Dylan Welch; Editing by Robert Birsel)
http://www.trust.org/item/20130915103630-s6heh/?source=hpbreaking
-------------
Muslim Women's Rights Have Changed Over the Years
15 Sep 2013
Islamic women's rights over the decades have changed, allowing Muslim women to have the freedom to live as a dignified human being, according to the Quran.
In the early days before Islam, families did not celebrate the birth of a girl as it was considered more of a tragedy than a celebration. Female infantile killings were uncontrolled during those times, and the family made the decision without permission to either have the child killed or protect the child who of course would remain a problem for them. A verse from the Quran condemned this action against female infants.
A woman was considered a slave or bought as property in the days before Islam. Women were unimportant; they had no rights, no independence, could not own property and were not worthy to inherit. Women were used as a pawn for one reason only, and discarded like an old football, when they were no longer able to perform the requirements of their husband or family. All marriages were prearranged, and women did not have any support in this matter. The family made the decision and a woman did not have any rights to either accept or reject the instructions of her father.
During those early days, it was no better in European countries, India, or Egypt for the Muslim women. They were all treated no better than slaves. Shamefully, women were regarded as subspecies between humans and animals.
It was more than 1400 years ago that the compassionate and all merciful Allah (SWT) gave the Arab women rights. Finally, rights were established for women and taught from the perfect example of the Prophet Muhammad (SAW). In the Quran, it is stated, "Who created us and Who alone knows what rights are best for our female natures." At length, the Muslim women were respected as human beings rather than subspecies.
The Prophet Muhammad (SAW) said to recognize that a woman was created with the soul of the same nature as man, which gave women the right to be considered equal as a human being and as a partner in this life.
The Islamic law was changed and stated that a woman is an independent unique individual in her own right. She must show the same responsibility toward herself, toward all other human beings, and toward Allah (SWT), and it is stated that either a reward or punishment will be given in the hereafter without discrimination of the female gender.
Some other rules attached to Muslim women are their right to go outside of their home, and the law that must not change her family name when an agreement of marriage is accepted. More importantly, Muslim women now have the right to accept or reject a proposed marriage and can now request a divorce, if necessary.
Education is no longer banned, and Muslim women have the right to seek knowledge. In fact, women are encouraged to gain knowledge and to continue to learn throughout their lives.
Women are still required to keep their home intact, but they do have the right to go to work or visit relatives and friends, providing their spouse or guardian is aware of the arrangement. They are still required to cover their heads and speak according to Islamic guidelines.
The laws of yesteryear no longer apply; and today, Muslim women are respected as individuals, and can live a life without condemnation.
http://guardianlv.com/2013/09/islam-womens-rights-have-changed-over-the-years/
-------------
Maha Ali Kazmi a Kashmiri Girl Rocks In Pakistan
Aarti Tikoo Singh, TNN | Sep 15, 2013
NEW DELHI: Kashmir may have gagged its first all-girls rock band 'Pragaash' but right across the border in Karachi, a Kashmiri girl has made it with her pop-rock single despite an equally hostile environment to the western influenced music.
Maha Ali Kazmi, a young Pakistani of Kashmiri descent recently released 'Nazar', a love song that is being played all over the internet and on various television channels in Pakistan. Her relatives and acquaintances in Kashmir too have been listening to her number via internet and sharing it over various social networking sites.
Written by Pakistani lyricist Haroon Shahid and directed by Farhad Humayun, 'Nazar' is about unrequited love of a woman, conceptualized and visualized in a very post-modern manner. Maha's passionate rendition in a mellifluous and seductive voice combined with her hypnotic looks, emphasized occasionally by dramatic batting of her eyelids, makes 'Nazar' a very powerful video number. The usage of rich colourful metaphors for heartache and pain in a flawless achromatic background is quite avant-garde in the subcontinent.
Though 25-year-old Maha's entrance to the long list of Pakistani female pop and rock singers is nothing new from an urban Pakistani perspective, but her debut is noteworthy given the ever-increasing opposition of religious extremists to the western influenced music in Pakistan and in her ancestral home in Indian Kashmir.
The Tehrik-i-Taliban Pakistan, an umbrella organization of various Islamist terrorist groups that emerged in 2007, dubbed music as 'unIslamic' and targeted music shops and several singers in Khyber Pakhtunkhwa province. A young Pashtun singer and dancer Shabana of Swat, for example, was shot dead and her body was left hanging against an electric pole. Ghani Dad, Ayman Udas, and several other singers who paid no heed to the death threats issued by the TTP met similar fate. Many singers eventually caved in and gave up their singing careers and many chose to switch from pop and rock genres to devotional singing. Some singers fled the country seeking political asylum abroad. On top of this, the Punjab lawmakers passed a bill in 2012 banning music concerts in educational institutes.
Pakistani pop and rock genres, which incorporate elements of British-American rock and Hindustani classical music and sung mostly in Urdu, were born as an underground movement in the 1980s. It was a time when the Pakistani society underwent 'Islamization' campaign under the Zia-ul-Haq military dictatorship, notes Pakistani cultural critic Nadeem F. Paracha in one of his blogs. As a result the urban Pakistan youth produced rock and pop underground through small gigs at schools, colleges and university campuses. The new wave that began with the queen of disco pop Nazia Hassan led to the birth of bands like Junoon, Vital Signs, Jal, Strings etc. Their popularity continued to grow in the Benazir Bhutto era and their numbers mushroomed during the modernization and liberalization program under General Musharraf's dictatorship. Coke Studio, a Pakistani television series featuring live-studio music performances, that became a huge hit across the subcontinent started during Musharraf's regime. But since the escalation of violence and terror and a volatile economy, the music industry has been floundering again.
Though Karachi is relatively safer, Maha says it is not easy for aspiring singers anywhere in Pakistan. "The overall political and economic instability and the rise of religious fundamentalist organizations in the country have affected the music industry. There are hardly any record companies around and hardly any music concerts going on in the country. One has to really struggle to find funds to finance one's singing career here. My debut was supported entirely by my family and not any investors. "
Maha's father, an ethnic Kashmiri from Srinagar, migrated to Pakistan in 1964. Music, she says is a heritage passed down to her from the Hindustani classical artist Wajid Ali Shah, the ancestor from her mother's side. But it is her father, a music lover, who exposed Maha to his wide music collection ranging from Dire Straits to Nusrat Fateh Ali and Lata Mangeshkar. Enamored by the American legendary actress Audrey Hepburn and the songs featuring her such as Moon River, La vie en rose, Maha trained herself to sing and perform at school events and underground rock gigs before she was selected in an audition. Like all budding singers in Pakistan, Maha, a graduate in finance and microeconomics from MONASH University, Melbourne, will have to work on several self-funded singles before she can finance an entire album herself.
But not every Pakistani or Kashmiri girl is as lucky as Maha, she admits recalling the regret most liberal families including hers in Srinagar had this summer during her second visit, about the quitting of the Pragaash rock band. "It was understandable why the girls quit in the face of death threats issued by the orthodox and conservative elements," she says.
"But if ever I am in such a situation, I will not back down because if Malala Yousufzai could stand up for her rights, so can I," says Maha whose sensuality in the Nazar video stands in complete defiance of the prudishness of conservative sections of Pakistani and Kashmiri societies.
http://timesofindia.indiatimes.com/india/Kashmiri-girl-rocks-in-Pakistan/articleshow/22592915.cms
-------------
Many Lingerie Shops in Medina Refusing To Hire Women
15 Sep 2013
MADINAH/DAMMAM — Many lingerie shops in Madinah continue to openly flout the Ministry of Labour's orders to only employ women in all stores selling women's undergarments, an Arabic daily reported.
The ministry has appointed female inspectors to see that all lingerie shops are in compliance with the orders and they have reported that many shops post "families only" signs on their storefronts while having men working inside.
Citizens have called upon Madinah Labor Office to punish violators.
Mohammad Ali, a citizen, said many shops owners take advantage of the ministry's lax attitude in enforcing its orders. "In open defiance of the ministry's order, some shops have employed women only to assist women shoppers. They still have to deal with male cashiers who, upon checkout, see all of the items that women buy thus violating their privacy."
Abu Khalid, a lingerie store owner in Madinah, said the ministry is enforcing the order in select shops in the city.
"There are many stores who have not implemented the order in the absence of effective monitoring. The question everyone should be asking is: Why are only some stores expected to comply with the ministry's orders while others aren't?"
Meanwhile, a number of lingerie store owners in the Eastern Province have come up with new methods to circumvent the ministry's directive.
They simply instruct their workers not to open their stores in the mornings when inspectors tour markets looking for violators. By doing so, they avoid being fined for non-compliance of the ministry's rules.
Some owners said they have been forced to resort to such methods because they have to sack their female workers due to tardiness and frequent absences.
The owners claim that until they were able to find replacements and they will continue to conduct business during the evenings and allow male workers to run their businesses.
Muhammad Al-Mana, director of the ministry's branch in the Eastern Province, said inspectors work two shifts and they will continue doing so, warning that violators will be fined. He noted that inspection visits will cover the entire province.
http://www.saudigazette.com.sa/index.cfm?method=home.regcon&contentid=20130914180393
-------------
Bangladesh PM For Women's Equal Role in Political Decision
Unb, Dhaka
15 Sep 2013
Prime Minister Sheikh Hasina yesterday stressed equal participation of women alongside men in political decision-making as only this could help achieve the real development and progress of a nation.
"In Bangladesh, we celebrate empowerment of women…Bangabandhu Sheikh Mujibur Rahman envisioned a Bangladesh where women would have equal rights as men. This legacy has inspired me to carry on the work in ensuring that all genders enjoy equal rights," she said.
Hasina, a special adviser to the International Conference of Asian Political Parties (ICAPP), stated this in a video message on "Women Leadership in Politics". The message was delivered in the opening session of an ICAPP special conference in Seoul, South Korea yesterday.
She said Bangladesh was possibly the world's only nation at present to simultaneously have a female prime minister, Speaker, opposition leader and deputy leader in parliament.
She said her government's policies, especially National Women Development Policy 2011, put women at the centre of its development agenda with focus on education, health and employment.
"As a woman politician and as a special adviser to ICAPP, I assure you that I shall work with you (and with women political leaders) in building women's leadership and empowerment in our own countries and in Asia," said Hasina.
She said she was confident that the conference participants would bring to the fore challenges faced by women today, particularly in political decision-making.
"I'm also confident that we shall learn from the successes of countries and societies to find policies and programmes to bring qualitative changes in the political arena," she said.
She also mentioned the political and socio-economic empowerment of women in rural parts of Bangladesh which ensured their access to food, services and resources and reduced poverty.
"To empower them, we provide microcredit loans for small businesses; employ them in local development works; cover them with social safety nets; and give girls free education at primary, secondary and post-secondary levels," she added.
Thus participation of women in the labour force rose from 24 percent in 2010 to 36 percent at present, Hasina said.
Her government's success in providing health services reduced the maternal mortality rate and earned the country the UN Millennium Development Goal award, she said.
Regarding political empowerment, Haina said her government's action led to the election of 14,000 women to local government bodies; 69 to parliament; five as cabinet ministers and one as a Whip.
She said 30 percent reserved posts for women helped many reach high positions in the judiciary, administration, diplomatic missions, armed forces and law enforcement services and encouraged them to also serve in UN peacekeeping missions.
She expressed gratitude for making her a special adviser and congratulated the successful assembling of so many Asian women political leaders to discuss women leadership in politics.
Hasina regretted not making it to the conference in person for being occupied at home and said she was looking forward to attend future ICAPP conferences.
UN Secretary General Ban Ki-moon and South Korean President Park Geun-hye also sent prerecorded video messages.
http://www.thedailystar.net/beta2/news/pm-for-gender-equality-in-political-decisions/
-------------
A Charity Is Giving Afghan Women the Chance to Make and Sell Traditional Jewellery
15 Sep 2013
Abandoning her fast-paced City life to do something of value led Sophia Swire to set up Future Brilliance - a charity that's bringing the women of Afghanistan and their 'sparkling assets' to London
It took Khala Zada two months to persuade her sons to let her come to Jaipur in India. A 50-year-old widow from rural Afghanistan, Zada runs a small business making jewellery by hand out of tiny lapis lazuli beads. This six-month course would teach her about design and techniques and how to sell to customers around the world, but being in a country of gender inequality and repressive edicts, she was not, as a woman, allowed to make the decision herself. She had to get permission from the men in her life – her adult sons. Finally, in January this year, Zada left her home accompanied by one of her sons and his wife to enrol alongside 35 other Afghan men and women (the ratio was two men to one woman) at the Indian Institute of Gems & Jewellery in Sitapura, Jaipur's new jewellery quarter.
Zada is a pioneer in a new scheme, devised by the charity Future Brilliance, to create a network of skilled Afghan artisans who will set up businesses and spread their knowledge when Afghan security is handed back to its own administration next year.
'The aid tap is about to be turned off and we have to prepare the Afghans to be self-sufficient'
This week, a Future Brilliance jewellery range has been launched during London Fashion Week under the brand Aayenda (which means 'future' in Dari, the lingua franca in Afghanistan). Enthusiasts have described the project as one of national transformation; sceptics see it as overambitious. But Sophia Swire, the 49-year-old British businesswoman who founded the charity, has no doubts. 'The aid tap is about to be turned off and we have to prepare the Afghans to be self-sufficient,' she says.
Self-sufficiency is one of Sophia's strengths. The woman who introduced pashminas to the western world back in the 1990s (she spotted the shawls being worn by beautiful female film stars at a Lahore party hosted by Imran Khan and tracked down their source in Nepal) has spent more than two decades working in Afghanistan, Pakistan, India and Nepal.
She is used to travelling to war zones and perilously remote destinations, and isn't scared of confronting warlords and drug barons. Yet her background is one of English comforts and financial privilege. She grew up in Dorset, in a Jacobean mill house near Blandford Forum, with three brothers. Her mother is Dowager Marchioness Townshend ('I was never as elegant or as beautiful as she is – she used to call me the 15-year-old peasant!'). Her late father, whom she clearly adored, was a former director of Sotheby's, and one of her brothers, Hugo, is now a Tory minister.
'It's much better to set something up, put excellent management in place and then step back and let it go'
Educated at a local boarding school, then at Queen's Gate School in London after her parents divorced, she went on to read art history and Italian at the University of Manchester – and then surprised everyone by getting a job as a stockbroker with Kleinwort Benson. She says she only did it to prove her brothers wrong. 'They said, "You can't do it. You're a girl."' But Sophia seems to thrive in male-dominated environments. She built up an impressive client list (including the Vatican) over two years, but after Black Monday in October 1987, when the stock markets went into free fall and the atmosphere became even more cut-throat, she decided to take her fight elsewhere.
'I was having a stand-up argument with my then boss, who was taking my top clients from me, and I was saying, "You can't do that, I will get fired." He said, "If I don't, I will get fired." And while I was fighting, I had a little bird on my shoulder saying, "You should take this fight and use it for something that actually matters." I realised it was time for me to leave the City and do something that I felt had value and could actually change people's lives.'
Journalist friends were already reporting on the Soviet-Afghan war, and in 1988 Sophia went for a three-week break to Peshawar in Pakistan's Northwest Frontier Province, drawn by a romantic notion of the front line. 'At that point, I either wanted to be a foreign correspondent or an aid worker, so I went to find out more.' During that trip she visited Chitral in the foothills of the Hindu Kush. 'It was magical, mysterious and outstandingly beautiful.' Chitral also provided her with her first start-up. She was watching a polo match when the deputy commissioner came up and explained that she was the kind of woman he was looking for to help him set up a school. 'I said, "Why me?" And he said, "Well, did you go to university?" I told him I had. "In that case, you have 15 years more education than most of the women here." He persuaded me to bring back 200 kilos of school books and a number of my friends to teach there.' Later in the year, Sayurj Public School opened with 40 children aged four to ten.
It was the start of a new life doing good things in a world that was a galaxy away from the one into which she had been born. She stayed at the school for a year, and then moved to Islamabad for six months to help set up Battle Against Narcotics, to address the problem of heroin addiction in Pakistan. 'That was a subject I knew about. Having grown up in the 1980s, I had lots of friends who had been involved in heroin abuse.' (It was during this time that she discovered pashminas, turning them into a £1 million business selling to 250 global outlets.)
In 1993 she co-founded the Learning for Life charity with Charlotte Bannister-Parker, daughter of the athlete Sir Roger Bannister. This has since established more than 250 schools for girls in Afghanistan, Pakistan and India. The charity's HQ was a turret in a church in Notting Hill, London, and Sophia travelled between England, Pakistan, India and Nepal raising money and awareness (and running her pashmina business).
In 2008, after a friend introduced her to Rory Stewart, a former diplomat and current Tory MP for Penrith and the Border, she started working for his Kabul-based Turquoise Mountain Foundation, which was initiated by Prince Charles to support traditional arts in Afghanistan.
Jewellery-making has an ancient history in Afghanistan, a country rich in emeralds, rubies, tourmalines and lapis lazuli, and Sophia wants to close the gap between those who have benefited from its wealth (mainly foreign dealers) and those who haven't (the Afghan people). She established a school for jewellers and gem cutters through Turquoise Mountain, and in 2010 became a senior adviser to the Afghan Ministry of Mines, inspecting gem mines in outlying provinces to check their safety for workers and looking for ways to channel profits from the gemstone business to Afghan artisans.
Sophia is good at getting things going – and then she likes to hand them over. 'If you build yourself into the business model, at the end of the day there is only so much you can achieve in life. It's much better to set something up, put excellent management in place, and then step back and let it go.' Her business background means she's unflustered by spreadsheets. 'I'm a Virgo and get great pleasure from matching the receipts and balancing the books.' She is brisk, hard-working, pragmatic, good with money – and wants Future Brilliance to be the same.
Her views on aid aren't always in line with humanitarian thinking. She believes the aid boom has created a welfare culture – something she is passionately against. 'When I had my pashmina business, if people didn't deliver, I didn't pay them. That is the philosophy behind Future Brilliance as well. There will be no safety net for poor performance, for poor or shoddy goods, just as there is no safety net in the real world.' But the advantage is that women jewellery-makers will be able to work from home – a key benefit should the Taliban return to power once UN peacekeeping forces pull out.
Her plan is to kick-start the jewellery industry in Afghanistan. Future Brilliance doesn't only teach students how to cut and polish gems, they learn about design and Western taste from visiting teachers, such as the British designer
Paul Spurgeon (who has designed the Aayenda jewellery range on sale during London Fashion Week), how to sell online to customers around the world and about global standards of quality control, pricing and manufacturing. The jewellery course is in Jaipur and not Kabul, she explains, because Jaipur has been the centre of the gem and jewellery industry for hundreds of years – it has gem dealers, stone cutters, polishers, jewellery makers. When someone such as designer Jade Jagger wants jewellery made, she comes to Jaipur.
Sophia is, you realise, a mass of contradictions. She is decisive and draws people in, but admits she can be intensely shy and hates giving speeches. 'It's probably about wanting to be perfect,' she says. She is scared of earthquakes and lions, yet resolutely faced down the police commander who waved his Kalashnikov at her when she was inspecting lapis lazuli mines in a remote area of Afghanistan in late 2009. 'I have never been with a person who was more angry in my life – and he had a gun. But I managed to calm him down. I think in many situations being a woman is an advantage.'
But she is not naive about the country's dangers, particularly after the murder of her friend Dr Karen Woo, the British doctor who was killed by gunmen while on a medical mission to a remote corner of Afghanistan in 2010. 'I was profoundly shocked and saddened and since then I've been less prone to taking risks.' She is evangelical on the transformative effect of education. 'When the women first arrived in Jaipur I couldn't see their faces. They wouldn't even unpin their scarves. I didn't know what they looked like.
But I knew it would just be a matter of time before the chadors [scarves] slipped and I could see who they were and their confidence and true brilliance start to shine through. I am so inspired by the women in the project because they've taken a much bigger risk than I will ever take in coming to Jaipur. For them it is a huge step and I am so proud of them.'
She insists she's 'cool' with not having a home of her own (her UK base in Dorset belongs to her family). And she says one of her most magical times was working for Turquoise Mountain Foundation in Kabul in 2008, with no electricity and scorpions dropping on to her bed. 'Part of the art of life is learning how not to be too attached to people, things and places. I went to Ascot recently and felt a bit like an alien dropping into a world I no longer belong to.'
She admits, though, that her 'crazy, accelerated life' has also cost her a family of her own. 'I've come to learn that men like to be the centre of attention, and when you're driven to achieve things, it's hard to put your focus on another person.' She has fallen deeply in love, but it didn't work out. 'I've heard the words "too independent'',' she says.
The great tragedy of her life is not having children. 'There was a period, in my mid-40s, when I had to come to terms with the fact that it probably wasn't going to happen, after assuming all my adult life that it would. That was hugely difficult, a grieving process, and I see a lot of that in my friends.
'But Future Brilliance has refocused me, because I am able to pour all of that maternal love and care into the Afghan girls and women. We wanted the course to be half women but so many families refused to let their womenfolk leave the country. When we take our programme back to Afghanistan, it will be much easier because we'll be opening our training courses closer to their families.'
Sophia is extremely proud of Khala Zada, who is now a graduate of Jaipur's Indian Institute of Gems & Jewellery with a City and Guilds certificate to prove it – and her bracelets, made of lapis beads, are stunning. Zada, who is unable to read or write because of Afghanistan's limited schooling opportunities, can now expand her business and employ more women, says Sophia. 'So in terms of maximum return on capital employed, taking just this one woman and investing in her is potentially huge as far as the economy of her local village is concerned.'
The Aayenda Jewelry range, and Khala Zada's pieces, are available from futurebrilliance.net, with prices starting at £20
http://www.dailymail.co.uk/home/you/article-2418594/Future-Brilliance-charity-gives-Afghan-women-chance-make-sell-jewellery.html#ixzz2exnS3cSF
-------------
Saudi Women in Real Estate Sector 'Marginalised'
15 Sep 2013
JEDDAH — According to leading realtor Fatin Abrash, women play an important role in completing most successful real estate deals in the Kingdom.
Abrash began working in the real estate sector nearly 10 years ago in Makkah on a limited basis as no real estate licenses were issued to women at the time.
She began working in a real estate company, marketing land schemes and property to women teachers. As her company became more established, they gradually expanded.
A few years later, after Abrash felt she had gained enough experience, she applied for a realtor license and opened her own office.
"At the time, I was one of the few women property appraisals in the real estate sector. I faced many difficulties in the beginning and the work was tiring but I worked hard, educated myself and was eventually able to overcome these obstacles and difficulties," she told Al-Madinah newspaper.
Although women have made great strides and established a name for themselves in the sector, Abrash believes that women's role in the sector is marginalized. She hopes for a union of realtors and appraisers where women can actively participate as full members.
"Women play a very important role in the real estate sector and they play an even larger role in marketing and concluding deals. These roles need to be recognized in courts, especially when women play a direct role in concluding deals," she said while adding that society's attitudes toward women realtors needs to change.
"Some members of society look down at women who work in the sector, despite the fact that women realtors are in some way responsible for 90 percent of successful real estate deals," she added.
Abrash believes one of the main reasons women have been so successful in the real estate sector is their ability to arbitrate disputes between sellers and buyers. She wants to train more Saudi women and encourage them to join the sector.
"Women possess all the qualities to become successful but they often lack the necessary courage to begin. Training institutes and support groups would go a long way in helping women take the first big step," she added.
http://www.saudigazette.com.sa/index.cfm?method=home.regcon&contentid=20130915180469
-------------
URL: https://newageislam.com/islam,-women-and-feminism/new-age-islam-news-bureau/saudi-islamic-ministry-seeks-female-dawah-workers/d/13501