New Age Islam News Bureau
3 Aug 2020
• Egypt Grapples with Women's Freedoms Online As #Metoo Re-Emerges
• Afghans Draw Strength from The Tale of a Teen Girl Battling the Taliban
• Afghan Women Demand Right to Be Named on Children's Documents
• For Iraqi Mothers-To-Be, Hospitals Are Pandemic No-Go Zones
• 30 Nigerian Women Stranded In Lebanon Beg To Return To Nigeria
Compiled by New Age Islam News Bureau
URL: https://www.newageislam.com/islam-women-feminism/saudi-education-minister-appoints-first/d/122530
--------
Saudi Education Minister Appoints First Women Cultural Attaches
August 02, 2020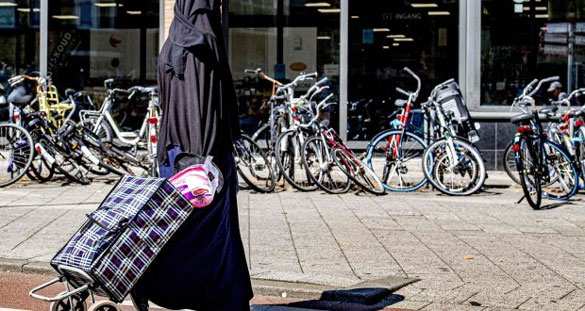 The appointments are part of a move to promote Saudi Arabia's educational and cultural presence internationally. (Photo: MOE/Twitter)
-----
RIYADH: Three Saudi women have been appointed as cultural attaches, another first for the Kingdom.
Education Minister Dr. Hamad bin Mohammed Al-Asheikh appointed Dr. Amal bint Jameel Fatani as cultural attache in the UK, Fahda bint Abdul Aziz Al-Asheikh as cultural attache in Ireland and Dr. Yusra bint Hussain Al-Jazairi as acting cultural attache in Morocco. The three newly appointed women are all educators.
Other appointments included Dr. Ahmad bin Abdullah Al-Furaih as cultural attache in Egypt, Dr. Issa bin Fahd Al-Rumaih as cultural attache in Jordan and Dr. Saad bin Mohammed Al-Shabana as cultural attache in Kuwait.
The appointments are part of a move to promote the Kingdom's educational and cultural presence internationally, activate areas of joint cooperation, exchange scientific and research experiences, coordinate scholarships for students wishing to study in the Kingdom, supervise Saudi students studying abroad, facilitate their educational journey and harness their capabilities and take part in its future development.
Appointing Saudi women as cultural attaches is a first in this important sector, which has a pivotal role in building relations, coordinating efforts and promoting cultural partnerships between countries.
This highlights the leadership's keenness to empower Saudi women, enabling them to serve their country in all sectors and expresses its confidence in the importance of their role throughout the Kingdom's journey.
https://www.arabnews.com/node/1713691/saudi-arabia
--------
Egypt Grapples with Women's Freedoms Online As #Metoo Re-Emerges
August 02, 2020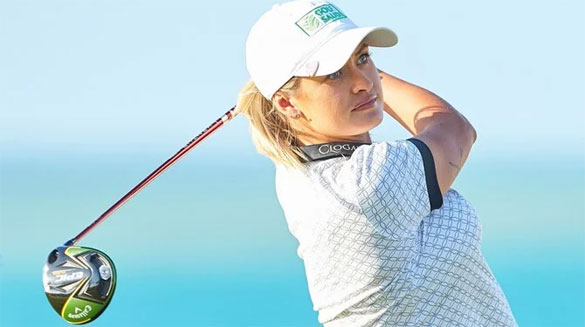 A combination of file pictures shows a woman watching videos of (l-r) Hossam and al-Adham on the video-sharing app TikTok in Egypt's capital Cairo.— AFP
-----
CAIRO: Social media has become a new and dangerous battleground for women's rights in Egypt after young TikTok influencers were jailed while a resurgent #MeToo movement decried male sexual violence.
Last Monday, a court sentenced five female social media influencers, Haneen Hossam, Mowada Al-Adham and three others, to two years in jail each on charges of violating public morals over content posted to video-sharing app TikTok.
International digital rights group Access Now described them as "all women, all young, all exercising their right to freedom of expression online."
Just two days later, a court sentenced another young social media influencer, Manar Samy, to three years in prison over TikTok videos, deeming the clips in which she dances and lip-syncs to popular songs to be "inciting debauchery."
Many in the deeply conservative country have cheered on the arrests, as traditional social values clash with online content seen as racy and sexually suggestive.
"The Egyptian government is on a campaign to arrest and prosecute women influencers on... TikTok for violating 'the values of the Egyptian family' and 'inciting debauchery and immorality,'" Access Now said in a statement.
The Egyptian authorities "not only want to control what citizens say, but also how they should dress, talk, and behave online," said Marwa Fatafta, the group's Middle East and North Africa policy manager.
Egypt has in recent years enforced strict Internet controls as it walks a tight line between balancing the Islamic law that shapes its governance and adapting to a rapidly shifting society with a penchant for social media content.
Stringent laws were approved in 2018 allowing authorities to block websites seen as a threat to national security and to monitor personal social media accounts with over 5,000 followers.
"In the past, the Egyptian regime tightened its stronghold on the Internet... Now, the online repression extends to non-political activity too," said Fatafta.
The six jailed women combined have millions of followers.
Hossam was arrested after posting a clip saying that girls could make money by working with her, a message that was interpreted as a call for prostitution, while Adham had posted satirical videos on TikTok and Instagram.
Aside from being a virtual battleground of competing interpretations of morality, social media has also empowered young Egyptian women to speak up about sexual assault, sometimes with negative consequences.
In May, a shocking video came to light of a young woman sobbing, her face battered and bruised.
Menna Abdel-Aziz, 17, posted an Instagram video in which she said she had been gang raped by a group of young men.
The authorities' response was swift: the six alleged attackers were arrested — but so was Abdel-Aziz. All were charged with "promoting debauchery."
"She committed crimes, she admitted to some of them," the prosecutor-general said in a statement. "She deserves to be punished."
Since Abdel-Aziz's case surfaced, a revived #MeToo movement among Egyptian women, mostly from affluent backgrounds, has sprung into action.
A gang rape allegation made in late July stemming from a prominent social media account has been one trigger.
Another was young women posting testimonials about sexual misconduct that led to the arrest earlier in the month of Ahmed Bassam Zaki, 22, a former student of some of Egypt's most elite schools and universities.
But the movement faces an uphill battle.
Rights groups say the government of President Abdel Fattah El-Sisi has been curtailing freedoms since he took office in 2014.
Comedians, academics, bloggers, journalists, political dissidents, lawyers and activists are among those who have been jailed in recent years, and a music video director has died in custody.
Imprisoning social media influencers, the latest group to be targeted, "has nothing to do with protecting social values. It's about Internet policing and control," Access Now's Fatafta said.
"With the massive increase in content creators and influencers on TikTok in Egypt, there is a high risk that more prosecutions targeting this community are yet to come," the organization added.
https://www.arabnews.com/node/1713556/media
--------
Afghans Draw Strength from The Tale of A Teen Girl Battling The Taliban
Aug. 2, 2020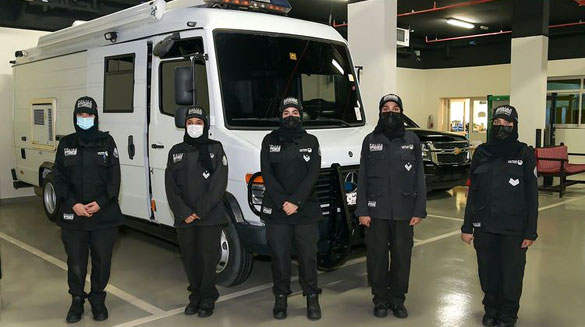 The tale of a teenage girl who allegedly shot Taliban militants to avenge the murder of her parents has proved potent.
----
In a war-torn country hungry for heroes, the tale of a teenage girl who allegedly shot Taliban militants to avenge the murder of her parents has proved potent.
In mid-July, reports emerged about Qamar Gul, 15, who says she gunned down two fighters with her father's AK-47 weapon. Almost immediately, the story electrified some in Afghanistan, a country buffeted by decades of war.
"When I heard about her bravery, I just felt proud of her, that we have powerful women like her," Farhad Omer, 30, who is from the Afghan capital, Kabul, said. "Afghanistan needs heroes like her."
Ahmad Turkmen, 25, said Qamar had given a "surge of power" and confidence to Afghan women.
"Yesterday it was Malalai, today it is Qamar Gul," said Turkmen, a student of political science, comparing her to the female folk hero Malalai of Maiwand, who is remembered across the country for rallying fighters against the British during the second Anglo-Afghan war in 1880.
Turkmen was not the only one to evoke the ghost of Malalai.
"Malalai has emerged in Qamar Gul," Eima Sultani, 27, a homemaker from Kabul, said. "Gul's act reminds the entire world that Afghan women still have courage to resist against violence."
But truth can be hard to come by in conflict, especially in remote Afghan provinces like Ghor, which is contested by the Taliban and where the incident is said to have unfolded, and NBC News was not able to independently verify her account.
"Ghor has a complex and volatile security situation, with the Taliban, various criminal groups and pro-government militias all vying for power and control," said Ashley Jackson, a researcher at the Overseas Development Institute, a London think tank.
Qamar NBC News by phone that she gunned down the two Taliban fighters after they broke into her house while her family was asleep and fatally shot her parents.
"I was forced to pick up my father's gun," she said. "I feel proud that I killed the Taliban who killed my father and mother."
A Kabul official and the police chief of Taywarah district backed up Qamar's story, but offered no evidence for what they say had happened.
Habiburahman Malikzade, the police chief, said the confrontation occurred when the Taliban entered the pro-government village of Geriveh, where Qamar lives, in an effort to occupy the area.
Meanwhile, The New York Times reported that the confrontation was allegedly a family dispute and that one of the attackers Qamar killed was her own husband.
This version of events is disputed by the police chief who said the teen was not married, as well as by a man who picked up the phone whichQamar had previously answered and introduced himself as her half-brother.
The Taliban, meanwhile, denied reports that the teenage girl had killed any of its men. But it did say that two fighters had been injured when they stormed a camp of government-linked militia in the province.
"The puppet Afghan government has become frustrated and they now resort to making up these types of baseless stories, which have nothing to do with reality," Taliban spokesman Zabihullah Mujahid said, offering no evidence to back up his claims.
While NBC News was not able to independently verify any of the accounts of what happened in the village of Geriveh that night, Qamar's story appeared to take on a life of its own.
A photo of the 15-year-old looking stoic, wearing a long brown patterned dress and black hijab while holding her father's gun circulated on social media. The story was embellished as it spread, with some praising her for having killed 10 Taliban fighters after they tried to rape her.
Women have long been marginalized in Afghanistan, but their mistreatment under the Taliban, whose government was deposed by U.S.-backed forces in 2001, was extreme.
While the teen's apparent bravery may stand out, her alleged experience of violence in the remote province offers a window into how 40 years of conflict have torn apart the lives of countless Afghans.
The conflict remains one of the deadliest in the world for civilians. In the first six months of this year, 1,282 were killed and 2,176 injured, according to the United Nations.
So far, any hope for peace has failed the Afghan people.
In February, a U.S.-Taliban pact on the withdrawal of U.S.-led foreign forces in exchange for Taliban security guarantees was followed by an increase in violence.
Even as a hero, it is unclear what the future holds for this Afghan teen. But she says she is not afraid.
"Whatever is going to happen, I don't fear the Taliban," she said.
https://www.nbcnews.com/news/world/afghans-draw-strength-tale-teen-girl-battling-taliban-n1234601
--------
Afghan women demand right to be named on children's documents
JULY 30, 2020
Bahaar Joya
LONDON (Thomson Reuters Foundation) - Afghan women could win the legal right to have their names on their children's birth certificates and identity cards under a proposal to be presented to parliament, one of the country's few female lawmakers has said.
Naheed Farid, an independent lawmaker who chairs the parliamentary commission on women's affairs, said she and other MPs had drafted an amendment to the population registration law that would be presented to the house after its summer break.
Women's rights campaigners have for years pushed to be named on official documents including their children's birth certificates, which like Afghan identity documents carry only the name of a person's father.
But they have faced opposition in the conservative and patriarchal Muslim country, where some see even using a woman's name as offensive.
A woman's name often does not appear on the invitation to her wedding - only those of her father and husband-to-be - or even on her grave.
The custom also has a practical impact. Wida Saghari, a Kabul-based women's rights activist and single mother, told the Thomson Reuters Foundation she had been unable to obtain identity documents for her children in their father's absence.
"My son had to enrol in school late because I was divorced and authorities would not issue the national ID for my son without his father's presence," she said.
The legal amendment comes three years after a group of female rights advocates launched the #Whereismyname campaign, seeking to end the taboo surrounding the naming of women.
Since the ultra-conservative Taliban was overthrown in 2001, Afghan women have regained the right to go to school, to vote, and to work. But violence against women in the home is widespread, and often goes unpunished.
The campaign's founder Laleh Osmany welcomed the proposed legal amendment, but said deep-rooted social conservatism meant many women would still face difficulties even if the law changed in their favour.
She urged fellow activists to take their campaign to the streets to ensure the amendment passed and said she was determined to continue the fight despite the difficulties.
"In the past three years, I faced many personal challenges from my family and my relatives," she said. "My sister told me I brought shame on them by going to the streets and talking to men."
Thousands of Afghans including celebrities and journalists have supported her campaign.
https://www.reuters.com/article/us-afghanistan-women-names-trfn/afghan-women-demand-right-to-be-named-on-childrens-documents-idUSKCN24U2Y9
--------
For Iraqi mothers-to-be, hospitals are pandemic no-go zones
August 03, 2020
KUT, Iraq: Iraqi midwife Umm Mariam used to help bring three babies into the world per day. But with mothers-to-be avoiding pandemic-hit hospitals, she now delivers twice that number in her makeshift home clinic.
Across the country recovering from decades of war, health centers face shortages of oxygen supplies and protective equipment even as coronavirus cases soar to almost 130,000, with nearly 5,000 deaths.
Among those infected in the economically battered country, according to official figures, are 3,000 medical staff.
"That's why many women now prefer to deliver their children at my place," says Umm Mariam, speaking from the clinic she has set up at her home in Kut, southeast of Baghdad.
The dire situation is a far cry from the Iraq of the 1970s, which prided itself on one of the best health care systems in the Middle East, by offering free state-of-the-art care to its citizens.
But back-to-back conflicts — from the war with Iran that started in 1980 to the US-led military campaigns and the battle against the Daesh group — have sapped funds used to maintain the system.
For years international sanctions made it impossible to get new medical equipment or even spare parts into the country.
The government still allocates barely 2 percent of its annual budget, which is funded almost entirely by oil sales, to the Health Ministry.
Even before COVID-19 hit this year, Iraq's hospitals were run down, with outdated or broken equipment and staff often poorly trained and overworked.
Mais, 29, is expecting to give birth to her first child in a few weeks. Last year, she could have gone to a public hospital and paid a small, symbolic fee for the delivery.
"But I was afraid of COVID-19, so my gynecologist advised me to go to a private clinic," she said.
Private clinics are flourishing, but few can afford them — particularly as Iraq's poverty rate is set to double to 40 percent this year, according to a World Bank prediction.
Mais will have to shell out nearly $1,500, but she feels she has no choice. "All my friends did the same thing because the obstetric services have been exposed to patients infected with COVID-19," she said.
One of the nine public hospitals in Wasit province, where Kut is located, has been transformed into a coronavirus treatment ward.
The other eight are trying to operate as usual, referring all COVID-19 cases to the specialized facility.
Still, residents are so afraid they will be exposed to the virus that they have largely stopped going to medical facilities altogether.
Mehdi Al-Shuwayli, who heads the local branch of Iraq's medical syndicate, said patient intake has been slashed in half.
"In the first three months of 2020, we carried out 400 surgeries. The next three months, it was just 187," added Qader Fadhel, a surgeon at the public Al-Karama Hospital.
Instead of heading to hospitals, Iraqis suffering from illness and injuries are flocking somewhere else: pharmacies.
"Around 90 percent of my customers describe their symptoms to me so I can prescribe the medication myself, and they can skip going to a hospital altogether," one pharmacist, who preferred to speak anonymously, said.
They then treat themselves at home, skeptical they could even get an appointment in a country with just 14 hospital beds for every 10,000 people, according to World Health Organization data.
France, by comparison, has 60 beds for every 10,000 people.
Hospitals are also facing a shortage of oxygen tanks for those severely affected by COVID-19's attack on the lungs. A state-sponsored factory in Taji, north of Baghdad, is struggling to fill the gap.
"Every day, we produce 1,000 to 1,500 oxygen tanks for hospitals but we also prepare around 100 for those bedridden at home," says Ahmed Abdelmutlaq, the factory's deputy director.
Even for those treating themselves at home, costs can add up.
Oxygen tanks, Vitamin C or zinc tablets meant to boost immunity and even some face masks have tripled or quadrupled in price, Iraqis trying out domestic remedies said.
Still, they insist, going it alone is a better choice than catching COVID-19 in a dilapidated public hospital.
https://www.arabnews.com/node/1713741/middle-east
--------
30 Nigerian Women Stranded In Lebanon Beg To Return To Nigeria
August 03, 2020
Some 30 Nigerian ladies trafficked to Lebanon are appealing to Nigerian Government to rescue them as they are stranded in that country.
They made the appeal in a statement by the President of Journalists International Forum for Migration (JIFORM), Mr Ajibola Abayomi, and made available to the News Agency of Nigeria (NAN) on Saturday.
Abayomi said that the message was being relayed based on an encounter with the victims, which necessitated the call for a speedy rescue action from government.
"JIFORM has forwarded details of the human trafficking agents involved in this matter to the relevant agencies and shall monitor it to the logical conclusion to ensure proper investigation and prosecution of those involved."
He said that the ladies were all camped in one room with faulty toilet and other utilities, and were presently housed in a building at Dawra city in Lebanon.
Abayomi said one of the victims, Miss Adebisi Comfort-Oluwatoyin with Passport No. number A10597908, disclosed to JIFORM that they had to escape from the inhuman treatment by their mistresses and hosts.
According to him, the 23-year-old lady hails from Ondo State, graduated from the Edo State Polytechnic, Ekpoma, and was a resident in Osun State before departing Nigeria in December 2019.
"Help us plead with the Nigeria Immigration Service (NIS), National Agency for Prohibition of Trafficking in Persons (NAPTIP) and others to save us.
"The Nigerian embassy in Lebanon have tried but we want to go back home.
"Our belongings and international passports were seized with no payments for the service we have been rendering for months. They loosen and cut our hairs with razor blade.
"The police and their immigration are always on their side. We are not getting justice and our lives are in danger," Abayomi quoted the victim as saying.
Abayomi said that the Executive Director, Rescue Africans In Slavery Organisation (RAIS), Ms Omotola Fawunmi, who spoke from the United States of America, also pleaded with government and other agencies to come to the victims aid.
Fawunmi who claimed she has been responsible for the upkeep of the ladies stated that the victims are seriously suffering.
"The Nigerian government must act fast. Apart from this case, there are over 300 of them trapped in Oman and thousands across other Asian countries, beyond sustaining the ladies, we have facilitated evacuation of thousands of human trafficking victims in the last few years," she said.
Also, Clare Henshaw, the County Manager, the Migrant Project Nigeria, also called on the NAPTIP and Nigeria in Diaspora Commission (NIDCOM) for urgent action.
"First, we want the ladies to be rescued as soon as possible. Their condition is very critical because they don't have good shelter, food and they need urgent medical attention.
"My personal conversation with Comfort showed that they were really in a bad state at the moment.
"After rescuing the ladies, there must be thorough investigation and punishment for the agents and other human traffickers involved in this," Henshaw pleaded.
https://www.pulse.ng/news/local/30-nigerian-women-stranded-in-lebanon-beg-to-return-to-nigeria/4mzh3br
--------
URL: https://www.newageislam.com/islam-women-feminism/saudi-education-minister-appoints-first/d/122530
New Age Islam, Islam Online, Islamic Website, African Muslim News, Arab World News, South Asia News, Indian Muslim News, World Muslim News, Women in Islam, Islamic Feminism, Arab Women, Women In Arab, Islamophobia in America, Muslim Women in West, Islam Women and Feminism