New Age Islam News Bureau
15 December 2020
• For The First Time in the History of Israel, an Arab Businesswoman, Ilham Khazen, Announced Her Intention to Run For the Presidency
• Tabuk Emir: Saudi Women Essential Partner In Nation's Development
• Israeli Interrogators Physically, Psychologically Tortured Palestinian Woman
• Jammu and Kashmir Constituted a Panel To Monitor Sexual Abuse Against Women
• Agreement Signed To Promote Women's Presence On Board Of Listed Companies
Compiled by New Age Islam News Bureau
URL: https://www.newageislam.com/islam-women-feminism/saudi-arabia-uses-tweets-supporting/d/123763
--------
Saudi Arabia Uses Tweets Supporting Women's Rights as Evidence Against Jailed Rights Activist Loujain al-Hathloul
14 December 2020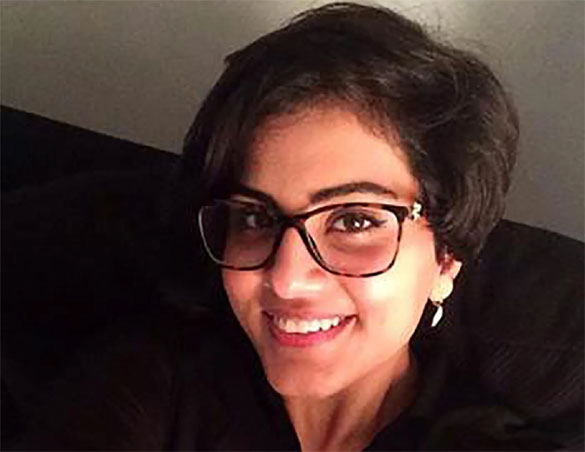 Saudi activist Loujain al-Hathloul is being tried in a terrorism court (AFP)
------
The Saudi public prosecutor on Monday cited tweets about a campaign to let women drive and the kingdom's guardianship system as evidence against jailed rights activist Loujain al-Hathloul, her family said.
Hathloul, 31, appeared at a Saudi terrorism court on Monday, accused of harming the kingdom's interests and collaborating with foreign agents.
The women's rights activist was arrested in May 2018 with at least a dozen other women activists, just weeks before the decades-long ban on female drivers was lifted.
Her sister, Lina, said on Twitter that Monday's hearing was the first time Hathloul had heard the alleged evidence against her.
"Loujain's hearing today: she handed in her defence and got what the public prosecutor considers evidence of her alleged crimes," Lina al-Hathloul wrote on Twitter.
"They include tweets about the Women2Drive campaign and audios of her explaining the male guardianship system."
Her next hearing is set for Wednesday.
Crown Prince Mohammed bin Salman, who has presented himself as a reformer but has overseen a brutal crackdown on dissidents or independent Saudis, previously claimed there were videos of Hathloul proving she worked as a spy.
However, Hathloul's brother Walid noted that no such evidence was presented:
Hathloul was transferred late last month to the Specialised Criminal Court (SCC), Saudi Arabia's terrorism court, which is notorious for giving dissidents lengthy prison sentences.
She and other imprisoned activists are being charged under the country's anti-cybercrime law on allegations that they "communicated with people and entities hostile to the king", "cooperated with journalists and media institutions hostile to the king", "provided financial support to foreign adversaries" and "recruited persons for information detrimental to the security of the kingdom".
'Spurious' charges
UN experts have dubbed the charges against Hathloul as "spurious" and called on Saudi Arabia to release imprisoned women's rights activists.
When Hathloul first appeared before a court last month, her family said she looked ill.
"She looked weak in court, her body was shaking uncontrollably and her voice was faint and shaky," Lina al-Hathloul said at the time.
Despite her frail health, the activist read out her four-page defence to the judge during the first hearing, her other sister, Alia al-Hathloul, said on Twitter.
Hathloul's family and rights groups have alleged that she has experienced sexual harassment and torture in detention. Saudi authorities deny the charges.
https://www.middleeasteye.net/news/saudi-arabia-loujain-hathloul-women-rights-tweets-evidence
--------
For The First Time in the History of Israel, an Arab Businesswoman, Ilham Khazen, Announced Her Intention to Run For the Presidency
Afif Abu Much
Dec 10, 2020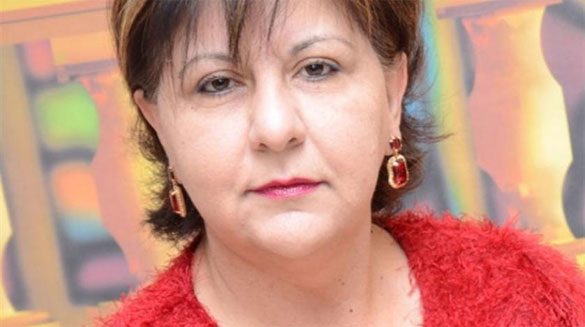 Ilham Khazen, a resident of the Arab town of Ba'nah/Tel Aviv - Asharq Al-Awsat
------
Azmi Bishara, then chairman of the Balad Party, was the first and until now only Arab citizen to run for prime minister of Israel. Things were different in 1999. There were direct elections for the office of prime minister, regardless of the candidate's party affiliation. Then, two days before the election, Bishara withdrew his candidacy, citing a variety of reasons.
Three decades later, Arab businesswoman Elham Khazen from the northern town of Bi'ina announced her plans to run for president. Khazen, who owns a chain of pharmacies and a clinic in the town of Sakhnin, is the first Arab woman to run for the largely ceremonial position.
Khazen joins minister Amir Peretz, former minister Shimon Shetreet and former Knesset member Yehudah Glick, all of whom have announced their candidacies as well.
Any Knesset member can propose a candidate for the presidency, but the candidate must receive the endorsement of at least 10 Knesset members to run. All Knesset members then vote in a secret ballot. The general tendency of late has been for the lawmakers to choose a candidate from among themselves rather than an outsider. For example, when Nobel laureate in chemistry Dan Shechtman ran in 2014, he won just a single vote.
What are Khazen's chances? Will she win the support of 10 Knesset members with her natural base? The Arab Joint List is in no rush congratulate her. As of the time of writing, they have yet to respond to her announcement at all. The delay could be the result of Khazen's previous political activity. During the last March 2020 election, she served as head of the Blue and White Party's Women in Arab Society division and in a previous election she ran in the Labour primary.
In a conversation with Al-Monitor, Khazen said, "My decision to run has been made. I am now putting together a list of 10 Knesset members to endorse me. There is a group of Knesset members who promised me that they would support the process, but I still have work to do to ensure that 10 Knesset members will actually recommend me. Once I get that, I will do what I can to win the support of 61 Knesset members who will vote for me as their candidate."
Khazen admits that the mission is going to be tough, but finds it well worth the effort. "I think that this is an important step forward. It should have been done long ago by others to prove that we [Arab citizens of Israel] are in the game and part of the state. We tell everyone that we are citizens just like everyone else, and it is our right to demand full equality. I see no other option but to partner with the Jewish sector here."
Asked about her chances given the Knesset's preference for internal candidates, Khazen said, "I realize that my chances aren't as high as I would like, but it is enough to just participate in the race. I plan to work hard and I have quite a few relationships with Jewish Knesset members. I have already asked the prime minister to support my candidacy in order to show that he has nothing against the Arab public and that he supports boosting the status of Arab women in the country. Similarly, I approached my own party, Blue and White. While I am not sure that everyone will support me, some of them might."
Khazen says she expects all Joint List members to vote for her — that is, if they are really concerned about Arab society and the status of Arab women. "They must not repeat the same mistakes they made by voting against the normalization agreements with the United Arab Emirates and Bahrain. It is true that I am not a member of the Joint List, but they need to support me because I am an Arab citizen and the role of president transcends party lines. I have support from Arabs and Jews alike. Even … Fatah's Committee for Interaction with Israeli Society called to encourage and support my move. In fact, they invited me to meet with them in Ramallah next week."
Is this venture meant to build her candidacy when she runs for the Knesset again? Bishara had admitted as much at the time of his run, saying, "My candidacy is a bargaining chip." Khazen said, "All options are on the table. If there is a party that I find compatible in terms of my worldview, then why not? We need to open up to the rest of the country and not to limit ourselves to the Joint List."
Based on reactions among the various social media platforms, she seems to be getting quite a bit of non-partisan support. On the other hand, there are inevitably those who ridicule her efforts, saying she doesn't have a chance and is wasting her time.
Afify Haj Abu Ghanima is a teacher and consultant from the town of Iblin. She told Al-Monitor, "What we have here is a woman who thinks that she is suitable for the job and that she has the skills needed to get to the president's residence. So why not support her? This attempt may yet contribute to our society in the future. That is why I am so taken aback by those people who mock her efforts and act disrespectfully toward her."
As manager of the Arabic-language Hala Channel, Bassam Jaber first revealed Khazen's plan to run. He told Al-Monitor, "I appreciate that she had the courage to make such a far-reaching decision, given that she is both a woman and an Arab. Elham Khazen shattered all sorts of glass ceilings and norms. Let the results be what they are. This very wise woman already opened the door, showing how far an Arab woman can go in the State of Israel."
https://www.al-monitor.com/pulse/originals/2020/12/israel-president-azmi-bishara-reuven-rivlin-arab-woman.html
--------
Tabuk Emir: Saudi women essential partner in nation's development
December 14, 2020
TABUK — Emir of Tabuk Prince Fahd Bin Sultan affirmed the significant role that Saudi women have to play in the Kingdom's development.
"Women are an essential partner in all realms of service and development," the emir said while expressing his pride in seeing women perform the role entrusted to them with full capacity as part of the nation's integral system.
Prince Fahd made the remarks on Monday during his meeting with women employees who have been appointed in key positions in various departments of the emirate office.
"Saudi women are working in all walks of life, helping their homeland and society to achieve more progress. We, in the emirate of Tabuk, are not only keen on employing women, but also on empowering them to occupy leadership positions worthy of their participation and contributions," he said.
Prince Fahd noted that there are no obstacles in front of Saudi women who are distinguished from the women of the world in their religion and great legacy for hundreds of years.
While underscoring his keenness on encouraging and supporting women, he reposed his full faith and knowledge of women and their ability to understand society and its needs.
The emir expressed his pride in the status achieved by women with the grace of God and the trust of the wise leadership under the leadership of Custodian of the Two Holy Mosques King Salman and Crown Prince Muhammad Bin Salman for the great role played by them in accordance with the goals of the Kingdom's Vision 2030.
The emir emphasized that women employees are equal to their men counterparts in line with the Kingdom's law and in terms of the duties and responsibilities that are assigned to them.
On their part, Dr. Kholoud Al-Khamis, secretary of the regional council, and Fariha Al-Balawi, assistant director general of human resources at the emirate, thanked the emir for his guidance and high confidence reposed in the potential of women in the Tabuk region.
https://saudigazette.com.sa/article/601407/SAUDI-ARABIA/Tabuk-Emir-Saudi-women-essential-partner-in-nations-development
--------
Israeli interrogators physically, psychologically tortured Palestinian woman
14 December 2020
A young Palestinian woman has shared the horrific story of how she endured excruciating physical and psychological torture in an Israeli jail, saying that there are many Palestinian women with a similar condition behind bars.
In a two-minute video posted on Twitter by a human rights advocacy group, 22-year-old Mays Abu Ghosh, a university student, said after being 15 months behind bars that the prison authorities had told her, upon detention, that she would not be the same when she left the jail.
'You'll either leave while paralyzed, or you'll end up at a psychiatric hospital.'
Abu Ghosh was detained in August 2019 over a charge of membership in the left-wing Democratic Progressive Student Pole, a student bloc banned by Israel. She was also accused of contributing to a news agency allegedly affiliated with Lebanon's Hezbollah resistance movement.
The young woman said she had endured long brutal interrogations and physical abuse by Israeli forces.
"I spent three days under military investigation, which included psychological and physical torture," Abu Ghosh said.
Israeli officers would cover her eyes with a black blindfold, she added, and she was not allowed to sleep for very long hours.
"They didn't let me sleep for three days before the military interrogation."
They would, she went on recounting, deliberately speak in a low voice while I was suspended on a chair so I could fall asleep. And when I dozed off, I'd be slapped on my face.
"When the interrogator would remove the blindfold, she would say 'I hit you so much on your left side. What do you think of hitting you on your right side.'"
The Palestinian prisoner stressed that the interrogators and prison officers took pleasure in torturing her.
The interrogators would also force Abu Ghosh into stress positions for hours.
The stress position that "they used on me was the squatting. So the person has to sit while squatting and she [the interrogator] would make me do the banana position."
The Addameer Prisoner Support and Human Rights Association, which advocates the rights of Palestinian inmates, has denounced the charges Israeli authorities leveled against the young Palestinian woman.
"Such a practice demonstrates the occupation authorities' criminalization of fundamental human rights through military orders," the group said in a statement.
Back in September, a group of Palestinian women also reported sexual abuse, including exposition to extreme frisks, by Israeli prison officials and interrogators at detention centers across the occupied territories.
More than 7,000 Palestinian prisoners are currently held in some 17 Israeli jails, with dozens of them serving multiple life sentences.
Over 350 detainees, including women and minors, are under Israel's administrative detention, which is a form of imprisonment without trial or charge, allowing authorities to incarcerate Palestinians for up to six months. The duration could be extended an infinite number of times.
The detention takes place on orders from a military commander and on the basis of what the Israeli regime describes as 'secret' evidence.
Some prisoners have been held in administrative detention for up to 11 years.
"My experience is a small part of the story of Palestinian prisoners. A small part of the injured women prisoners. There are so many experiences. There are so many young prisoners," Abu Gosh said.
https://www.presstv.com/Detail/2020/12/14/640716/Israel-torture-Palestinian-woman
--------
Jammu and Kashmir Constituted A Panel To Monitor Sexual Abuse Against Women
SYED AMJAD SHAH
December 15, 2020
The J&K administration today constituted a panel of seven members to protect women from sexual abuse at public, private and work places.
This committee has been directed to make recommendations and submit a report by January 30, 2021.
The committee was constituted following directions from the Supreme Court which were passed in WP (C) no. 565/2012 titled Nipum Saxena and Anr. V/s Union of India and Ors.
"To finalize arrangements for implementation of guidelines regarding setting-up of One Stop Centres (OSCs) in each district for monitoring the prevention and protection of women from sexual abuse at public, private or work places across the Union Territory," the order by GAD Commissioner Secretary, Manoj Kumar Dwivedi, reads.
Principal Secretary, Social Welfare Department, has been appointed as chairman of the committee, alongwith Secretary, Department of Law, Justice and Parliamentary Affairs, representatives of Director General of Police, representative of Home Department, representative of Director Health Services of Jammu/Kashmir as members and Mission Director, Integrated Child Protection Scheme (ICPS) as member secretary. The IG CRPF, J&K, Charu Sinha shall be the special invitee in the committee.
This committee has been tasked to monitor the establishment of 'One Stop Centres (OSC)' in accordance with the guidelines and Standard Operating Procedures (SOPs) issued by the Ministry of Women and Child Development, Government of India.
The panel will facilitate the emergency response and rescue services to the women affected by sexual violence and ensure their medical assistance.
"To assist women in lodging FIR/NCR/DIR with respect to offence amounting to rape ,sexual abuse, to provide psycho-social support as well as counselling to the women affected by sexual violence and to ensure that counsellors follow a prescribed code of ethics, guidelines and protocols in providing counselling services," reads the order issued by the GAD.
They will also facilitate legal aid and counselling to women victims of sexual violence to enable them to have free legal aid/advice and access to justice through an empaneled lawyer, or Union Territory or District Legal Services Authority.
They will also provide temporary shelter facilities to aggrieved women. For long term shelter requirements, arrangements shall be made with Swadhar Greh/Short Stay Homes (managed/affiliated with Government/NGO).
https://www.greaterkashmir.com/news/front-page-2/panel-constituted-to-monitor-sexual-abuse-against-women/
--------
Agreement signed to promote women's presence on board of listed companies
December 14, 2020
RIYADH — The Ministry of Human Resources and Social Development and the Capital Market Authority (CMA) signed a memorandum of understanding (MoU) to support and promote the presence of women on the boards of directors of companies listed in the capital market.
Minister of Human Resources and Social Development Eng. Ahmed Al-Rajhi, chairman of the Board of Directors of CMA Mohammed Al-Quweiz, and deputy minister for the labor sector Abdullah Abuthunain were present during the signing ceremony.
The ministry was represented by Hind Al-Zahid, deputy minister for the empowerment of women, in the signing of the MoU while CMA was represented by Abdullah Bin Muhammad, the undersecretary of CMA for listed companies and investment products.
The agreement aims to enhance cooperation between the two sides in supporting and empowering the presence of women on the boards of directors of companies listed in the capital market.
This will be through specialized training for women candidates; developing a guide for women who are in boards of directors of companies, and raising awareness about the importance of diversity in boards of directors that supports the decision-making process in the boards.
It is noteworthy that the ministry strives, through the conclusion of these agreements, to achieve the Kingdom's Vision 2030, to support the objectives of the National Transformation Program, in building and developing partnerships with government agencies and the private sector to ensure coordination in joint projects. It also seeks to increase the percentage of national cadres' participation and to raise the percentage of women's participation in the labor market and supporting balance and inclusiveness in the Saudi labor market.
https://saudigazette.com.sa/article/601413/SAUDI-ARABIA/Agreement-signed-to-promote-nbspwomens-presence-nbspon-board-of-listed-companies
--------
URL: https://www.newageislam.com/islam-women-and-feminism/new-age-islam-news-bureau/saudi-arabia-uses-tweets-supporting-women-s-rights-as-evidence-against-jailed-rights-activist-loujain-al-hathloul/d/123763
New Age Islam, Islam Online, Islamic Website, African Muslim News, Arab World News, South Asia News, Indian Muslim News, World Muslim News, Women in Islam, Islamic Feminism, Arab Women, Women In Arab, Islamophobia in America, Muslim Women in West, Islam Women and Feminism