New Age Islam News Bureau
15 Jan 2019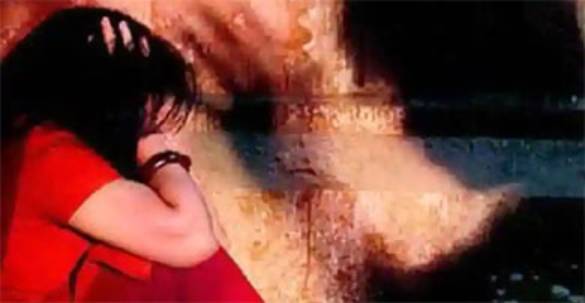 Saudi Arabia's public prosecutor is investigating allegations that several prominent women's rights activists have been tortured in jail, according to three people familiar with the matter.(Representative Image)
------
• Pakistan University Rebrands Valentine's Day as 'Sister's Day'
• 12 Women Reverts Recount Their Journey toward Islam
• Have a Photo of Benazir in My Dorm: Malala
• Sufi Woman Jailed in Iran Sentenced to 148 Lashes for Criticizing Gharchak Prison Conditions
• Women Are Not Objects to Be Policed By University Administration, Says Sherry Rehman
• Uproar As Bangladesh Cleric Says Girls Should Stay Home
• British-Iranian Woman's Health Deteriorates in Iran Prison
• Nigeria: Crisis Looms in Lautech over Wearing of Hijab
• Self-Help Group Imparts Training to Militancy Displaced Women
• Yemen Came in Last of 146 Countries on Women's Rights. So the UN Gave It a Prize
• India's Stand on Afghan Women May Irk Taliban
Compiled by New Age Islam News Bureau
URL: https://www.newageislam.com/islam-women-feminism/saudi-arabia-probe-allegations-that/d/117464
--------
Saudi Arabia to Probe Allegations That Women Activists Tortured
2019-01-14
RIYADH — The public prosecutor is investigating allegations that several women's rights activists have been tortured in Saudi jail, according to three people familiar with the matter, Bloomberg reported on Sunday.
The torture, including electric shocks, allegedly occurred over the summer in an unknown location, according to four people, As Bloomberg mentioned.
The prosecutor's office entered the picture after the government's Human Rights Commission conducted its own investigation, first reported by the Wall Street Journal.
Prosecutors visited the activists in prison to take their testimony about physical and verbal abuse, as they say they've endured since they were detained in May, the people said. — SG
http://saudigazette.com.sa/article/553962/SAUDI-ARABIA/Saudi-Arabia-to-probe-allegations-that-women-activists-tortured
--------
Pakistan University Rebrands Valentine's Day as 'Sister's Day'
January 14, 2019
Islamabad: A Pakistani university is rebranding Valentine's Day as "Sister's Day", and debating marking the holiday widely seen as a Western import by handing out headscarves and shawls to its female students.
The University of Agriculture in Faisalabad (UAF), in central Punjab province, said the change was taken to promote "eastern culture and Islamic traditions among the youth".
"In our culture, women are more empowered and earn their due respect as sisters, mothers, daughters and wives," UAF vice-chancellor Zafar Iqbal is quoted as saying on the institution's website.
"We were forgetting our culture, and Western culture was taking root in our society," he continued.
"UAF was mulling a plan to distribute scarves, shawls and gowns printed with the UAF insignia among female students" on February 14, the statement on the website added.
University spokesman Qamar Bukhari told AFP on Monday that UAF is seeking donations as it aims to give headscarves to at least 1,000 of its 14,000 female students.
"These scarfs will be distributed by the university administration and not their fellow male students," he added, saying that the goal is to ensure respect for women.
Valentine's Day is increasingly popular among younger Pakistanis, with many taking up the custom of giving cards, chocolates and gifts to their sweethearts to mark the occasion.
But the country remains a deeply traditional Muslim society where women have long struggled for their rights, and many disapprove of the holiday as a Western import.
Pakistan's President Mamnoon Hussain told a crowd of students in 2016 that the day had no place in the Muslim-majority nation and urged young people to focus on their studies instead.
A rising Pakistani social media star, Qandeel Baloch, responded by posing in a plunging scarlet dress and posting a video message refuting his call. Baloch, whose provocative selfies deeply polarised Pakistan, was murdered by her brother later that year.
In 2017, the Islamabad High Court prohibited Valentine's celebrations in public spaces and government offices across the country, while last year the country's media regulator warned TV and radio stations against promoting the holiday.
On social media many rejected the UAF initiative — some joking that "Sister Day" could also be seen as a reference to the Hindu festival of Raksha Bandhan, in which brothers vow to protect their sisters.
https://gulfnews.com/world/asia/pakistan/pakistan-university-rebrands-valentines-day-as-sisters-day-1.61427280
--------
12 Women Reverts Recount Their Journey toward Islam
2019-01-14
JEDDAH — Twelve women who have embraced Islam recounted their first step toward Islam on a platform provided by Moulana Hifzur Rahman Seoharvi Academy in Jeddah. The 12 included expatriate women from India, Britain, the Philippines and Sri Lanka.
After a successful event organized last month for male reverts, the academy honored the women who found peace in Islam.
They recounted stories of their quest for peace and serenity and the many obstacles they encountered in the pursuit of truth.
Seoharvi Academy is dedicated to preaching and spreading Islam in the Kingdom and to assist hundreds and thousands of pilgrims coming to perform Haj and Umrah.
The women narrated the trials and tribulations on their way to coming into the fold of Islam.
The event's host and vice president of the academy, Farhana Masood Behjat, welcomed the guests. Hafiz Fatima Nadeem commenced the evening with the recitation of Holy Qur'an.
Iman, a dentist by profession, explained how she came out of darkness and saw the light of Islam and how she faced the obstacles on her path.
Batool said she was a devout Christian before accepting Islam. In her pre-Islamic days, she helped build a church in her hometown. "However, something was missing in my life. There was no satisfaction and no inner peace," she said.
Her endeavor to attain peace of mind brought her into the fold of Islam and now she is a proud and practicing Muslim.
For Ayesha, recitation of the Holy Qur'an is an experience that she cannot describe in words. "My heart beats increased when I recited Surah Fatiha for the first time," she said.
Ayesha said she experienced the difference between her two lives, before and after Islam. "Earlier I was confused in many things but now I am satisfied. Although some problems crop up in my day-to-day life, I know this is only a transitory phase. The real importance of life will be in the Hereafter".
Alina was a Catholic before embracing Islam in 2001. Her colleagues guided her and gave her books on Islam. After reading several books including the English translation of the Qur'an, she realized that Islam was a pure and real religion.
"The best thing was that I recognized Allah, learned many values that I was unaware of. Now I regret that I waited to accept Islam for so long," she said.
Fatima Joy, formerly Linda Joy, said she faced a lot of problems after coming into the fold of Islam. "But I was steadfast and faced all my trials with a brave heart. Of course, it could not have been possible without Almighty Allah's mercy and help," she said.
Her journey toward Islam, the problems she faced initially and the way she met all the challenges will definitely guide those who want to revert to Islam but are still confused. The way she overcame all challenges is an eye opener even for born Muslims but who have forgotten their responsibilities.
Joy was just four years old when she came to Saudi Arabia. Initially she has had some bitter moments with her Muslim schoolmates. The pain and anguish she suffered steeled her resolve to find the truth.
"I was born and brought up in a Christian family. Because of my lack of religious knowledge I became an atheist. At that time I met a teacher of Umm Sulaim School, who explained to me the true meaning and purpose of life in Islam. I was amazed by the simplicity of the religion and its teachings," said Joy.
She developed an interest to know more about Islam and then accepted it as a way of life. "Now I am feeling blessed and have a clear vision about my life," Joy added.
Joy, who was the chief guest of the evening, expressed her immense gratitude to that teacher who guided her to the right path and became her mother-in-law. She was also grateful to her husband and all those who stood by her in the toughest situations.
She talked about the misconceptions about Islam, saying: "Today's media portrays a distorted picture of Islam."
Umm Hudhaifah, formerly Scarlett Jane Condon, presided over the function. She was born in a Christian family and raised as an atheist.
"I had many doubts as science could not explain many things. I read about Hinduism and Buddhism but was not satisfied. But when I read Islamic literature, everything I found was logical."
She visited many Muslim countries and observed people leading their life following Islamic teachings. Her experience in Yemen was amazing. She took the oath of Shahadah embracing Islam in Yemen. She learned Islamic teachings and memorized the Qur'an in Yemen before moving to Saudi Arabia three years ago.
She said: "I look back to my parents and my relatives now; they have everything in life and live luxuriously but they are not happy, not satisfied with their lives. They are always disturbed. True happiness lies only in Islam. Islam is the only faith that guarantees satisfaction and a true happiness," said Umm Hudhaifah.
The program was anchored by Sara Altaf and Abla Farzana while Rabia Niyazi concluded the event with a special supplication.
The event was sponsored by Al-Sharif Group, La Sani Restaurant (Chaudhary Shahbaz), Surrati Perfumes and Al-Misbah Perfumes.
Atig Toys, Darussalam Publications, Saudia City Family Group, Zia Abbas Nadwi, Ehtram Elahi, Nehal Shahji. A.G. Danish, Wahajuddin Ansari and Captain Shahid provided gifts and souvenirs to the new Muslims. Volunteers who made the event successful were Lubna Zubair, Fatima Asim, Rubina Rizvi, Ruby Altaf, Fatima Faheem and Shahneela.
http://saudigazette.com.sa/article/553934/SAUDI-ARABIA/12-women-reverts-recount-their-journey-toward-Islam
--------
Have a Photo of Benazir in My Dorm: Malala
Monitoring
January 15, 2019
KARACHI: The world's youngest Nobel Prize laureate and education activist Malala Yousafzai on Monday revealed that she had a photo of former prime minister Benazir Bhutto in her room at Oxford University.
In a brief interview with the BBC, the 21-year-old activist spoke about what she does in between writing and university life.
"I think for relaxing it's just spending time with friends, playing cricket or just having a bit of gossip or just going for lunch," she said. Malala, who is starting her second year at Oxford University studying philosophy, politics and economics, has often talked about her love for cricket. "When I say I love cricket, I'm not that good," she quickly added.
Asked what the Nobel Prize winner did for fun, Ms Yousafzai expressed her liking for British comedy and sitcoms. "I recently watched the Blackadder. Sometimes I watch Yes, Minister and I also like the show Mind Your Language which I know wouldn't be welcome the same way it was but I find it funny," she said.
In terms of her university room and how she fares on keeping it clean, the global icon said her mother tells her off for being untidy. "I am not a big fan of posters, but I have a photo of Benazir Bhutto in my room," she added.
Benazir Bhutto, who became Pakistan's first female prime minister in 1993, had also attained an undergraduate degree from Oxford's Lady Margaret Hall in the subjects of philosophy, economics and politics.
On Jan 8, Malala's latest book We are Displaced: My Journey and Stories from Refugee Girls Around the World was released worldwide. In the latest title, Ms Yousafzai tells her own story and shares the journeys of other young female refugees who've been forced from their homes.
"We hear about refugees and immigrants but we never hear from them, especially from young women and girls," she told the BBC explaining why she wrote the book.
Ms Yousafzai, who belongs to Swat, has been living in Birmingham, UK, since October 2012. Speaking about her own experience of settling in the country as an immigrant, she said: "In the beginning, it was very difficult. But, then I realised when you take a step forward and try to talk to people, it helps."
"Now I'm proudly Brummie as well," she quipped.
https://www.dawn.com/news/1457632/have-a-photo-of-benazir-in-my-dorm-malala
--------
Sufi Woman Jailed in Iran Sentenced to 148 Lashes for Criticizing Gharchak Prison Conditions
JANUARY 14, 2019
Elham Ahmadi, an imprisoned member of the Sufi Gonabadi Order in Iran, has been sentenced to 148 lashes for speaking out about the denial of medical treatment and poor living conditions in Gharchak Prison located south of Tehran in the town of Varamin, where she is currently serving a two-year prison sentence.
The United Nations has declared lashing a cruel and inhuman punishment tantamount to torture. Ahmadi was charged based on a lawsuit brought by the head of the prison, Mehdi Mohammadi.
On January 9, 2019, the Majzooban Noor website, which publishes information about issues related to the faith in Iran, referred to as Gonabadi Dervishes, reported that the verdict was issued by Branch 1145 of the Criminal Court for the charges of "publishing falsehoods" and "insulting agents carrying out their duties."
On January 11, a source close to Ahmadi told the Center for Human Rights in Iran (CHRI) that Mohammadi sued Ahmadi for telling a website that a fellow inmate was not being given proper medical care:
"Shahnaz Kianasl, one of the imprisoned Gonabadi Sufis, was bleeding in her stomach and when her condition got worse, she was transferred to the hospital and later was released from detention. But she wasn't receiving medical attention when she was laying sick in the clinic in Gharchak Prison. At the time, Elham [Ahmadi] had given a phone interview about the unsuitable health conditions and medical services inside the prison and this angered the head of the prison and he threatened to sue her for disclosing prison secrets."
"Now, because of his lawsuit, she has been sentenced to lashings," added the source who requested anonymity for security reasons.
Ahmadi was arrested in Tehran on February 20, 2018, during a violent confrontation initiated by the police against dervishes who had been protesting in a neighborhood of Tehran demanding the release of a fellow Sufi from detention and the end to the house arrest of their faith's leader, Nour Ali Tabandeh.
Arrested a day before his wife on the first day of the confrontations, Jafar Ahmadi is serving a seven-year prison sentence in the Great Tehran Penitentiary (GTP).
Their 16-year-old daughter and nine-year-old son were initially in the care of one of their grandmothers but are currently living with a fellow female dervish, Masoumeh Barakouhi, because the grandmother was too ill to care for them.
Their mother has only been allowed to see them twice in the last year.
"Each prisoner has the right to receive one visit in person per month but since their detention, the Sufi women have only had two family visits, once in April and another in August," the source told CHRI.
Gharchak Prison currently holds five female dervishes serving prison sentences ranging from one to two years based on charges related to the February 2018 protests. The inmates are Shekoufeh Yadollahi, Sima Entesari, Elham Ahmadi, Shima Entesari and Sepideh Moradi.
Several other dervishes who were also held in the prison have since been released on bail and are awaiting trial.
https://www.iranhumanrights.org/2019/01/sufi-woman-jailed-in-iran-sentenced-to-148-lashes-for-criticizing-gharchak-prison-conditions/
--------
Women Are Not Objects to Be Policed By University Administration, Says Sherry Rehman
January 14, 2019
ISLAMABAD: Senator Sherry Rehman has lashed out at the Faisalabad University of Agriculture over its announcement to hand headscarves and shawls to female students on the Valentine's Day.
"To the sisters of Faisalabad: May your virtue be best preserved by the gift of restraint that all civilisations and religions insist upon for men, especially Islam. Women are not objects to be policed by university administrations. Vice is in the mind of the beholder. Or principle," Senator Rehman tweeted.
Her tweet came after the University of Agriculture in Faisalabad said that it was celebrating Valentine´s Day as "Sister´s Day".
The university said it would by hand out headscarves and shawls to its female students.
The change was taken to promote "eastern culture and Islamic traditions among the youth".
"In our culture, women are more empowered and earn their due respect as sisters, mothers, daughters and wives," UAF vice chancellor Zafar Iqbal is quoted as saying on the institution´s website.
"We were forgetting our culture, and Western culture was taking root in our society," he continued.
"UAF was mulling a plan to distribute scarves, shawls and gowns printed with the UAF insignia among female students" on February 14, the statement on the website added.
University spokesman Qamar Bukhari told AFP Monday that UAF is seeking donations as it aims to give headscarves to at least 1,000 of its 14,000 female students.
"These scarfs will be distributed by the university administration and not their fellow male students," he added, saying that the goal is to ensure respect for women.
On social media many rejected the UAF initiative -- some joking that "Sister Day" could also be seen as a reference to the Hindu festival of Raksha Bandhan, in which brothers vow to protect their sisters.
https://www.thenews.com.pk/latest/418982-women-are-not-objects-to-be-policed-by-university-administration-says-sherry-rehman
--------
Uproar As Bangladesh Cleric Says Girls Should Stay Home
January 14, 2019
A radical Bangladeshi Islamic cleric, known for his derogatory remarks about women, has drawn flak from activists and the Catholic Church for his statement opposing girls' education.
Shah Ahmed Shafi, head of Hefajat-e-Islam (Protectors of Islam), made the remarks during the annual gathering of parents of students at Hathajari Madrasa in Chattogram on Jan. 11.
"Don't send your daughters to schools and colleges after grade 4 or 5. If you send your daughters after that, they will become disobedient and elope with men," Shafi reportedly said.
The cleric also convinced parents to make pledges in front of him not to send their daughters to schools.
His words sparked a public outcry and took social media by storm, where many reacted angrily.
"Shafi's statement is against the country's constitution and he deserves punishment for what he has said and done. Our constitution guarantees equal rights for men and women. I believe most people in Bangladesh won't listen to his call except for a few conservatives," Rita Roselin Costa, convener of the women's desk at the Catholic Bishops' Conference of Bangladesh, told ucanews.com.
Supreme Court lawyer and rights activist Sultana Kamal expressed similar sentiments.
"Shafi's comments are medieval and follow his earlier anti-women rhetoric. I think there are legal procedures to take action against Shafi as his remarks are slanderous and go against our constitution, and the government should take it seriously," she told ucanews.com.
Mohibul Hasan Chowdhury, state minister for education, said Shafi's comments were personal and conflicted with the Bangladeshi constitution.
"The right to education is for both men and women, and if anyone tries to deprive women from education, it is unconstitutional. Ahmed Shafi's statement is personal and will have no impact on the government's education policy for women," Chowdhury said.
On Jan. 13, Shafi sent a statement to media outlets to defend his earlier remarks.
"Girls can go to colleges and universities wearing the burqa and they can get education only if their teachers are female. Women deserve education in a safe environment and their life and honor must be protected. You cannot send your daughters to an unsafe environment for the sake of education," Shafi said in the statement.
"A vested quarter is trying to malign my image by portraying me as anti-women, which I am not. My statement has been manipulated without understanding what I meant," he alleged.
According to the Bangladesh Bureau of Educational Information and Statistics, Bangladesh has a primary school enrolment rate of nearly 100 percent and is among the few Muslim countries where more girls (50.85 percent) go to primary school than boys. At secondary level, 54.02 percent of students are girls. In primary education, 64.39 percent of teachers are female.
For the past two decades, successive governments have offered nationwide stipends to encourage poor parents to send their daughters to schools and colleges instead of marrying them off at an early age.
Shafi entered the spotlight in 2013 for telling a huge of rally of over half a million Muslims in capital Dhaka to make radical Islamic demands including a blasphemy law, execution of atheist bloggers, Islamization of education and abolition of a women's development policy.
The rally turned deadly when more than 50 were killed as police tried to disperse marchers with rubber bullets, sound grenades and water cannons.
Since then, Shafi has come to terms with the ruling Awami League and maintained a low profile. However, he sporadically makes anti-women remarks.
In a speech in 2013, Shafi described women as a "mouth-watering fruit like tamarind" and, quoting the Quran, he said that women should stay at home and their primary duty is to take care of the family and children.
https://www.ucanews.com/news/uproar-as-bangladesh-cleric-says-girls-should-stay-home/84279
--------
British-Iranian Woman's Health Deteriorates in Iran Prison
14 January 2019
The head of the Thomson Reuters Foundation said Monday she's "sincerely worried" about a detained British-Iranian national going on hunger strike to protest her treatment in the Islamic Republic.
Nazanin Zaghari-Ratcliffe has been held in prison in Tehran for more than two years on sedition charges.
Monique Villa said in a statement that Zaghari-Ratcliffe's "health is already at its poorest" and that she hasn't received access to serious medical care after discovering lumps in her breasts.
"This is slow and cruel torture, yet one more injustice inflicted upon her," Villa said.
Hunger strike
Zaghari-Ratcliffe, who worked for the charity arm of Thomson Reuters, is set to begin a three-day hunger strike on Monday. She will be joined by famed imprisoned Iranian human rights activists Narges Mohammadi.
Zaghari-Ratcliffe was arrested in April 2016 in Iran and is serving a five-year prison sentence for plotting the "soft toppling" of its government while traveling with her toddler daughter. Her sentence has been widely criticized.
Last November, British Foreign Secretary Jeremy Hunt raised the case of Zaghari-Ratcliffe with Iranian officials during his visit to the Islamic Republic.
Hunt at the time retweeted pictures of him meeting with her family and playing with her young daughter, saying, "No child should have to go this long without their mother."
https://english.alarabiya.net/en/News/world/2019/01/14/British-Iranian-woman-s-health-deteriorates-in-Iran-prison.html
--------
Nigeria: Crisis Looms in Lautech over Wearing of Hijab
15 JANUARY 2019
By Kemi Olaitan
Ibadan — Another religious crisis may be brewing in Oyo State as no fewer than 55 Muslim students were yesterday barred from entering the Ladoke Akintola University of Technology (LAUTECH) International School, Ogbomoso, Oyo State, over the use of hijab.
THISDAY learnt from a source in the school that the students were yesterday morning turned back by the institution authority for wearing hijab on top of their uniforms.
The source said: "Hijab Imbroglio: Welcome to LAUTECH Secondary School, Ogbomoso, Oyo State. The story was dated back to 2011 when the first request was made to the Governing Board of the school to allow our willing Muslim female students to use hijab as part of their school uniform in line with Islamic dictate.
"Since 2011, barely eight years ago, several letters of appeal had been written to the governing council while we wait endlessly without any concrete positive response to our simple request.
"Our Muslim girls, over the period, have been using beret instead of Hijab in their own case contrary to the Islamic dictate.
"While our patience overtime as law-abiding citizens was premised on our belief that the management of the school will do the needful and give regard to the rule of law and provision of the constitution guaranteeing fundamental human right of everybody.
"Having waited endlessly since 2011, it was decided on January 4, 2019, that our willing Muslim female students should commence the use of hijab as school resumes on January 7, 2019."
But speaking with journalists on the matter, the Principal of the school, Mr. Ibrahim Animashaun, urged parents and students to await the decision of the school board of governors.
He said the status quo remains until the board come out with its decision whether to allow or ban the use of hijab in the school.
He said: "The school board of governors is yet to approve the use of hijab, and the board is looking at their letter. So we are yet to communicate them. Until we communicate with them, the status quo remains until the board approves their request.
"We spoke with the aggrieved parents that their letter is still with the board. LAUTECH International School board of governors is looking at their letter."
https://allafrica.com/stories/201901150078.html
--------
Self-Help Group Imparts Training to Militancy Displaced Women
Jan 15, 2019
The skill development programme under the Prime Minister Employment Package meant for militancy displaced youth may have failed to take off but a self-help group established by women is changing lives and empowering girls to stand on their own feet.
Three centres of Athroot (meaning "let's help each other" in Kashmiri), being run in migrant camps at Jagti, Purkhoo and Muthi are imparting skills to hundreds of displaced Kashmiri Hindu, Sikh and Muslim girls without seeking help of the government or Relief Organisation.
From tailoring to cutting, embroidery works, beautician course, girls whose families' main source of income is cash relief provided by the government are being trained to run small businesses.
It has helped many families in generating additional income and in creating social bonding. The centres also sell spices which are ground in machines run by women.
"I learnt embroidery and tailoring to generate additional income for my family," said Monica Pandita at an Athroot centre in the Jagti township, 13 km from Jammu. After six months of honing her tailoring skills, she plans to open a boutique.
The centres were first started in 2012 by few women activists with help of an NGO, Sewa Bharti.
"After being given the training, these girls can work independently. A majority of the families face economic hardships after their traumatic exodus from our homeland. It is giving them hope to learn and later earn," said Jyoti Malhotra, a trainer who herself was displaced from Kashmir in 1990s after the eruption of separatist militancy.
There is a constant demand from locals that the government should link training programme with the Skill India scheme so that more and more youth are imparted new skills and provided financial assistance to start small business units.
"The government has been talking about a skill development scheme but it has not been extended to militancy displaced youth. We face problems in setting up our business because of financial constraints," said Renu Bhat who is learning embroidery.
Working without govt help
Three centres of "Athroot" being run in migrant camps at Jagti, Purkhoo and Muthi are imparting skills to displaced Kashmiri Hindu, Sikh and Muslim girls without seeking help of the government or Relief Organisation. These are giving training in tailoring, embroidery works and beautician course.
https://www.tribuneindia.com/news/jammu-kashmir/self-help-group-imparts-training-to-militancy-displaced-women/714025.html
--------
Yemen Came in Last of 146 Countries on Women's Rights. So the UN Gave It a Prize
Jan 14, 2019
Yemen, a country riven by civil war for the last four years and lacking a functional government or legal system, where poverty is legion and tens of thousands of people have died of starvation and disease – received an award last week. Namely, the United Nations decided to give this country the vice presidency of the executive board of the UN gender equality and women's empowerment agency, UN Women, for 2019. Part of the agency's mission is to narrow gender gaps.
It's hard to find even a grain of sense in the UN's decision unless you believe that rehabilitating a rapist is best done by hiring them to run shelters for battered women.
Yemen is outstanding at trampling on women's rights. Among the 146 countries surveyed by the World Economic Forum in this category, Yemen came in last.
A Yemenite woman can't get medical care without her husband's permission. About 66 percent of the women marry before age 18. Female circumcision continues. A woman's testimony in court is worth half that of a man's and the laws of inheritance, and compensation for murder, discriminate against women, too. There are no women in parliament, although they're supposed to get 30 percent of the seats under the law. Women hold fewer than 20 percent of executive positions in the country.
When the Arab Spring broke out in Yemen in 2011, there had been hope that women could slightly improve their situation; they participated in demonstrations against the government of tyrant Ali Abdullah Saleh, they participated in writing a constitution and even won some constitutional victories, including raising the minimum age of marriage to 18.
When the war between the rebel Houthis and the government erupted, these few achievements vanished. Parliament stopped functioning and the state was divided between the north, controlled by the rebels, and the south, controlled by the official government. Women's rights tumbled to the bottom rung of the public agenda, though 76 percent of the displaced people are women and children.
In November, women again demonstrated en masse, demanding involvement in peace talks. They disseminated reports about their tragic condition, the absence of ob-gyn services and the prevalence of violence which threatens about 3 million women. In any event the peace talks went nowhere and the participation of women in them never came up.
World aid organizations are preoccupied with supplying food and drugs, and with the aid convoys blocked by Houthi or coalition forces led by Saudi Arabia, it's impossible to promote plans to handle educational programs for women, among whom 70 percent are uneducated.
The vice ambassador of Yemen tweeted their delight at being chosen for the UN post. The men in Yemen, insofar as they give a toss about the subject, also seem pleased. Tradition and the violence towards women proved their merit and brought Yemen the international respect it deserves. It will be interesting to see how the UN will act, through Yemen, to better women's status around the world, with Yemen providing the example that it does.
https://www.haaretz.com/middle-east-news/.premium-yemen-came-in-last-of-146-countries-on-women-s-rights-so-the-un-gave-it-a-prize-1.6844136
--------
India's Stand on Afghan Women May Irk Taliban
15th January 2019
NEW DELHI: In a move unlikely to go down well with the rabidly patriarchal Taliban that hopes to return to power in Afghanistan, India and Central Asian nations have proposed attracting Afghan women to participate in the country's public life.
The first meeting of the India-Central Asia foreign ministers' dialogue, with the participation of Afghanistan, in Samarkhand, Uzbekistan, on Saturday also agreed to "promote inclusive Afghan-led, Afghan-owned peace process and reconciliation, and to assist in economic reconstruction of Afghanistan".
External Affairs Minister Sushma Swaraj and her counterparts from Afghanistan, Kazakhstan, the Kyrgyz Republic, Tajikistan, Turkmenistan and Uzbekistan participated in the meeting. Welcoming the participation of Afghanistan as an important land link in regional cooperation, transit of goods and energy, all the ministers expressed their commitment to peace, security and stability of Afghanistan.
Swaraj also said India would be happy with the participation of the Central Asian countries at the Chabahar Day International Conference in Chabahar on 26 February.
US President Donald Trump's proposal to halve the American troops in Afghanistan has emboldened the Taliban, which has consistently rejected talks with the Afghan government. Last week, it called off talks with US officials led by Special Representative for Afghanistan Reconciliation Zalmay Khalilzad due to an "agenda disagreement".
Female Students Get Injured In Dormitory And Bus Accidents
Jan 14, 2019
Three female students in Hormozgan suffered burns from the facial area after an oven in the student dormitory caught on fire, on Sunday, January 13, 2019.
The three female students were cooking on a worn-out gas stove when they suffered burns on the facial area. They had repeatedly reminded university officials of the defective gas stove, but officials refused to repair or replace the stove for reasons such as lack of funding.
One of the students said, "When we first came to the university, since the first term the gas stove of our dorm unit had problems and we were forced to go other units to cook. Unfortunately, the stoves in the other units do not have full safety conditions either and sometimes female students would burn their hair because of it."
According to reports, after several reminders and follow ups by the female students, a specialist was brought in and they realized the stove was not repairable. However, the university officials did not replace it.
Unfortunately, the hands, faces, necks and hair of these three girl students were burnt in the fire. One of these female students suffered from burnt eyes, eyebrows and eyelashes.
The head of the university has refused to account for the incident and has not responded. He minimized the issue by saying that a lighter had exploded in the female student's hand and that nothing significant had happened. (The state-run Young Journalists Club – January 13, 2019)
In another fatal incident, a bus from the Buein Zahra Technical University veered off the road. A female student was consequently injured and transferred to the hospital.
Students say the bus had previously stopped on the roadside several times, due to technical defects. (The state-run ROKNA news agency – January 13, 2019)
About two weeks ago, an accident on the campus of the Sciences and Research Branch of Azad University in Tehran on December 25, 2018, led to the deaths of eight students including four female students and two other passengers. The accident was blamed on the aged bus fleet and brake failure of the bus carrying the students.
https://women.ncr-iran.org/2019/01/14/female-students-get-injured-accidents/
--------
URL: https://www.newageislam.com/islam-women-feminism/saudi-arabia-probe-allegations-that/d/117464
New Age Islam, Islam Online, Islamic Website, African Muslim News, Arab World News, South Asia News, Indian Muslim News, World Muslim News, Women in Islam, Islamic Feminism, Arab Women, Women In Arab, Islamophobia in America, Muslim Women in West, Islam Women and Feminism