New Age Islam News Bureau
8 Apr 2019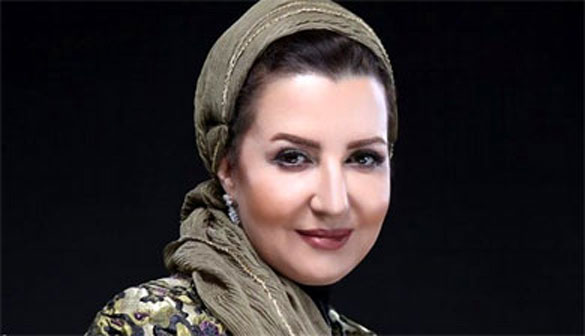 Ms. Soheila Golestani, Iranian woman singer was summoned to a court in Isfahan for posting her voice on internet.
------
• Iranian Woman Singer Summoned To Court; Her Voice Being Posted At Social Media
• Muslim-American Girls Need Role Models
• There Are Two Types Of Hijabs. The Difference Is Huge
• Arab Women's GDP Potential Estimated At $2.7trn
• British Woman Faces Dubai Jail over Facebook 'Horse' Insult
• Women Gain Unprecedented Position in President Al-Sisi' Era
Compiled by New Age Islam News Bureau
URL: https://www.newageislam.com/islam-women-feminism/saudi-arabia-arrests-eight-women/d/118261
--------
Saudi Arabia Arrests Eight Women's Rights Activists
Carolyn Morton
April 08, 2019
Seven human rights and press freedom groups are urging the United States, Britain and France to speak out publicly about the trial in Saudi Arabia of 11 people charged in the murder of Saudi journalist Jamal Khashoggi which their diplomats are attending.
A Riyadh court last week temporarily released three of the women on trial, including Yousef, raising hopes of a more lenient handling after months of lobbying by Western governments.
Among them were two dual Saudi-U.S. citizens: Badr al-Ibrahim, a writer and doctor, and Salah al-Haidar, the son of prominent Saudi women's rights activist Aziza al-Yousef, who is now on trial but has been temporarily released from prison.
But the new arrests could signal that the authorities will resist global pressure and pursue harsh sentences. The absolute monarchy has ramped up its efforts to crush dissent in recent years, arresting and executing hundreds of activists, many of whom are Shiite Muslims, women or associates of the Muslim Brotherhood, all groups considered by Crown Prince Mohammed bin Salman as threats to the carefully curated order of the Saudi state and its official religion of Wahhabist Sunni Islam.
The women on trial were arrested last May and branded as traitors.
ALQST director Yahya Assiri told the Times he found the arrests puzzling, since a court granted three of the activists arrested previous year a temporarily release just last week. In addition, one of the two women is pregnant, according to London-based Saudi human rights group ALQST, which confirmed the identities of all those detained to the Times. Another U.S. -Saudi national, Walid al-Fitaihi, has been detained since 2017 under Riyadh's anti-corruption campaign.
The crackdown came amid allegations of torture and sexual assault at the hands of authorities in some of Saudi Arabia's detention centers, holding a range of individuals from hardened criminals to women accused of activism and supporting women's rights. His son told US senators last month he had been tortured in detention, including electric shocks and whipping.
The siblings of one woman, Loujain al-Hathloul, who have publicised her case in USA media, say men describing themselves as "close to the state" had asked his parents to stop them from speaking out.
http://personaltechmd.com/2019/04/08/saudi-arabia-arrests-eight-womens-rights-activists/
--------
Iranian Woman Singer Summoned To Court; Her Voice Being Posted At Social Media
Apr 8, 2019
Ms. Soheila Golestani, Iranian woman singer was summoned to a court in Isfahan for posting her voice on internet.
On March 31, 2019, woman singer, Soheila Golestani issued a statement on her private page informing the public of her prosecution. She stated that she has been summoned to branch 16 of Isfahan's public court for interrogation. She is accused of violating a religious ban, in public. Ms. Golestani restated that the reason of her persecution is singing and posting her voice on internet.
Ms. Golestani stated: "I am accused of singing for my people and I am summoned for posting my voice on internet. This has been my life for the last four years; being summoned and going to courts…but I have always loved singing."
Ms. Golestani, born and residing in Isfahan has begun singing and teaching music since 2007.
On Feb. 3, 2019, Guidance Ministry's music division suspended the activities of a pop group headed by Hamid Asgari, just because a woman singer sang in solo for a few seconds. (Al Arabiya Farsi- Feb.3, 2019)
On January 9, 2019, Ali Ghamsari, Iranian composer informed the public of the ban on his activities in Iran because a woman singer, Haleh Saifi Zadeh, had sung in his concert. He wrote: "In our concert at Vahdat Hall, our voices were totally cut. The officials had ordered it."
On January 12, 2019, Mohammad Rahmanian, a theater director, was summoned to court because of a woman soloist on his stage.
Under Velayat-e-Faqih's misogynous laws, singing has always been banned for women, being also a subject of censorship. As of the early days of Khomeini's rein, all Iran's women singers had to give up their career as a singer.
"Khamenei believes: 'If the voice is not enriched (having much ups and downs) and the listener does not listen with impure intentions of joy and the voice does not in any way bring about corruption, it is considered permissible. However, if it entails any form of corruption or provokes lust, it is not permitted.'"
https://women.ncr-iran.org/2019/04/08/woman-singer-summoned-to-court-her-voice-being-posted-at-social-media/
--------
Muslim-American Girls Need Role Models
Apr 7, 2019
Muslim-American children have always had a scarcity of role models, but this fact didn't really make an impression on me until recently. Back from a recent author trip to Chicago, where I'd visited the lovely Anderson's Bookstore, I handed my daughter her gift. It was an illustrated biography collection with 27 famous women – one for each letter of the alphabet. She squealed and quickly rifled through the pages, flipping to M for Malala and B for Benazir Bhutto. "Those are the only Muslim ones," she told me, smiling a little with sad eyes.
"We'll read this together at bedtime," I promised her. It's been a tradition in my house since the first such book was published around the 2016 election, when we discovered the original "Good Night Stories for Rebel Girls." That book signaled the start of a trend geared mostly toward girls: collected biographies with popping art, catering to a younger audience. It's been followed by a plethora of similar books based on race, field of study and even immigrant status. My personal favorite remains "First Generation: 36 Trailblazing Immigrants and Refugees Who Make America Great."
But for girls such as my daughter, who is still in elementary school, there aren't many role models with whom they can identify. There are so many boxes to check: first-generation immigrant child. Muslim. South Asian. Brown. Female. Finding a variety of people who check all those boxes has proven to be extremely difficult. Many women from my generation have a tremendous generational barrier that encompasses not just age but also culture: I and other women like me didn't grow up here, and it shows. My children have been known to make fun of my accent and the fact that I say footpath instead of sidewalk, lift instead of elevator – a remnant of my British post-colonial upbringing.
"You don't understand because you grew up in Pakistan," is the refrain I hear from both my children, almost constantly. It doesn't matter that I've lived more than 20 years in the United States, or that I'm an author who writes books in English about characters who are wholly American. I'm still lacking in their minds because of a cultural disconnect.
This reminds me that, for my daughter at least, a role model is something very specific. A while ago, I asked her and a group of friends what they thought the term meant. They were adamant: someone like them who has grown up to do something awesome. And not necessarily in response to a tragedy, such as getting shot by the Taliban (an obvious reference to Malala, beloved by many but not really relatable to the average American child).
What exactly does awesome mean? That's going to be different for every girl, so we need multiple women in multiple fields to be those role models. From sports to business to politics to homemakers and fashionistas. We need them all.
As a mother, this unfulfilled gap is always on my mind. Girls like my daughter are starved for positive examples of Muslim-American women. Muslims make up just about 1 percent of the American population, so finding those examples is already a losing numbers game. How do we inspire and motivate our young girls who want to see brown women in positions of authority and influence?
There is some good news, though. With two Muslim women now in Congress – Democratic Reps. Ilhan Omar, of Minnesota, and Rashida Tlaib, of Michigan, – my daughter and other Muslim-American girls have two more women they can aspire to be like. There is also Ibtihaj Muhammad, the fencing champion who represented our country in the 2016 Summer Olympics.
But that's not enough for an entire generation of girls. I'm reminded of the Bonnie Tyler song "I Need a Hero." That's what we are looking for, all of us. Someone who will bring out the best in us because we want to be like them. Admittedly, Tyler wasn't talking about collective national or religious heroes, but I think the concept still applies. It's not a want or a desire as much as a need to have a human inspiration.
Three women. They are larger than life, but they're still only three. The number strikes me as dismal, but it's also acted as my own motivation to find more people for my daughter and her friends to look up to. Surely there are regional and local women, even if they don't have a national media spotlight trained on them. What about local journalists, working behind the scenes? What about women running shelters and volunteering in their communities? What about small-business owners? There is so much heart and courage and dedication in our communities at a micro level, if we look for it.
That's when the idea struck me, to introduce my daughter to women who are successful in their work, regardless of whether they are famous. I've taken her to meet a local Muslim-American woman who started a hair salon in the area and now has a makeup line. I've taken her to visit a domestic violence shelter started by another Muslim-American woman I know. We watch videos of Ilhan and Rashida, who she knows on a first-name basis even though she's never met them. We go to local bookstores to meet Muslim American female authors, even if the book they wrote isn't meant for children.
It doesn't matter. She needs to see that people who look like her – in terms of gender or language or faith – are making a difference in their communities every day. And her eyes shine a little brighter, and she stands a little taller.
And for the time being, I am happy. As my daughter's generation grows older, they will take the mantle, and one day there will be many more Muslim-American female role models for my granddaughter.
https://www.postguam.com/entertainment/lifestyle/muslim-american-girls-need-role-models/article_a88210ec-5763-11e9-aab3-7bbb79b03b6d.html
--------
There Are Two Types Of Hijabs. The Difference Is Huge
8 Apr, 2019
In an interview for the April issue of Vogue Arabia, Rep. Ilhan Omar, D-Minn., said, "To me, the hijab means power, liberation, beauty and resistance." As two women who once lived with the mandatory hijab in Iran, we hope to bring another perspective to this complex matter by describing our experiences.
There are two vastly different kinds of hijabs: the democratic hijab, the head covering that a woman chooses to wear, and the tyrannical hijab, the one that a woman is forced to wear.
In the first kind, a woman has agency. She sets the terms of her hijab, appearing as ascetic or as appealing as she wishes. She can also wear makeup and fashionable clothing if she likes.
In the second kind of hijab, the woman has no agency. Where we lived, the terms were set by Iranian government authorities under a mandatory dress code that banned women from wearing makeup in public and forced them to wear a baggy, knee-length garment to fully disguise the shape of their bodies, over a pair of pants and closed-toed shoes. For a while, the authorities even decreed the colors that women could wear: gray, black, brown or navy.
Years of young Iranian women's unofficial revisions of the code have succeeded in wearing down the government's rigidity, but the official law remains unchanged and is capriciously enforced. A random sweep can result in mass arrests on a single day.
Meanwhile, in Afghanistan, women are alarmed by the planned departure of US troops and the negotiations with the Taliban, terrified by the possible return to power of a group whose oppression of women has included the imposition of the burqa - taking the Iranian dress code one step further and covering even their faces. In Saudi Arabia, the abaya and niqab, allowing only women's eyes to show, are not legally imposed, but the patriarchal society makes wearing them essentially compulsory.
Women who live under these forms of hijab effectively live under a gender apartheid. The coverings mark women as lesser citizens, legally and socially unequal. In Iran, there are restrictions on women's ability to travel, obtain a divorce or enter sports stadiums. A woman's courtroom testimony is in most cases given half the weight of a man's. The forced hijab honors neither tradition nor religion; it is a powerful tool of misogynist oppression.
Women are rebelling against these rules. In Saudi Arabia, Loujain al-Hathloul and several other activists have been jailed for their work toward gaining equal rights. In Iran, the #WhiteWednesdays campaign has endured for several years as women - old and young, from every segment of society - wave white scarves in defiance of the hijab laws, walk the streets with their heads uncovered, and risk arrest and imprisonment.
These women aren't seeking the hijab's eradication; they are simply demanding the right to choose what they wear. They hunger for the sort of liberty that is the cornerstone of US democracy. We are pleased to see Omar proudly exercise her right to don the hijab. In an era when nativism is rising in the United States and in many other countries, it is important for those who support the values of a pluralistic society to stand up for the rights of their threatened minorities. In that spirit, we wholeheartedly stand with our Muslim sisters in the West and support their choices.
https://www.nzherald.co.nz/lifestyle/news/article.cfm?c_id=6&objectid=12220443
--------
Arab Women's GDP Potential Estimated At $2.7trn
Apr 8, 2019
A group mostly made up of female leaders have called for a mix of government measures, a cultural shift, and more widely held meritocratic standards to unlock the full potential of Arab women in the workforce.
In a session at the World Economic Forum on the Middle East and North Africa, senior executives and policy-makers on the panel put the onus on individual persistence and meritocracy, while a new generation underlined that equality is a matter of morality. The market power of women's increased participation in the workforce could add an estimated $2.7 trillion to the economy on the Middle East and North Africa by 2025, the panel said.
This potential is made possible by the increased number of women being educated and going to university, and a shift in laws and culture.
But to get ahead, women still need to clear a lot of hurdles, the panel agreed.
"You need to be committed and hard-working, of course," said Sahar Nasr, Minister of Investment and International Cooperation of Egypt. "But you also need a conducive environment. This is where affirmative action matters."
Nasr is one of a record eight female ministers in the Egyptian government and part of a broader societal shift.
Some favour more government intervention, including in parental leave policies, to accelerate change. "The way business currently works, is not friendly for the family," said Princess Dina Mired, president of the Union for International Cancer Control (UICC). "Usually the woman takes the cut."
She suggested that "society should support the family more," and mandate better parental leave, including for men.
A survey revealed during the panel showed that 66 percent of employees "believe that governments should intervene in private-sector companies and set targets for gender diversity".
Hani Ashkar, senior partner, Middle East, PwC, sad: "We've forced a target of 50 percent of women at the entry level, and it has changed the company," he said. But he acknowledged that shortcomings remain. "We're still very light at the top. That's an issue," he said.
There was, however, no consensus on targets. "I struggle with the idea of setting targets, said Mariam Al Foudery, Group chief marketing fficer, Agility.
"We should be counting, tracking and publishing how many women we have in the workforce. But mandate numbers? No." She said she favours a more enlightened route. "The day I went to the hospital to give birth was the day Agility made me vice-president," she said. "That show of support was invaluable."
Ultimately what's needed is a widely held cultural shift, said Sofana Rabea Dahlan, founder and managing partner, Sofana Rabea Dahlan Law Firm.
"When I graduated as a lawyer in 1995, women were not allowed to study or practice law in Saudi Arabia," she said. One government employee told her she wouldn't get a certificate "in a 100 years." But, 25 years later, there are 270 female lawyers in the kingdom, and renewal of certificates can be done online.
"We have to be patient with our people," she said.
But many young women at the meeting pointed out that the time for patience has passed. "Why are we still discussing gender equality?" asked Sarah Alharthey, co-founder of Wujd, and a World Economic Forum Global Shaper from the Jeddah Hub. "Equality is a moral question, and a moral demand," she said.
The World Economic Forum on the Middle East and North Africa was held at the Dead Sea in Jordan on April 6-7 in partnership with the King Abdullah II Fund for Development (KAFD).
https://www.arabianbusiness.com/politics-economics/417316-revealed-arab-womens-gdp-potential-estimated-at-27trn
--------
British Woman Faces Dubai Jail over Facebook 'Horse' Insult
7 April 2019
A British woman is facing two years in jail in Dubai for calling her ex-husband's new wife a "horse" on Facebook, campaigners have said.
Londoner Laleh Shahravesh, 55, was arrested at a Dubai airport after flying there to attend her former husband's funeral.
She faces prosecution over two Facebook comments she posted on pictures of her husband remarrying in 2016.
The Foreign Office said it was supporting the mother-of-one.
Ms Shahravesh was married to her ex-husband for 18 years, during which time she lived in the United Arab Emirates for eight months, according to the campaign group Detained in Dubai.
While she returned to the UK with her daughter, her husband stayed in the United Arab Emirates, and the couple got divorced.
Ms Shahravesh discovered her ex-husband was remarrying when she saw photos of the new couple on Facebook.
She posted two comments in Farsi, including one that said: "I hope you go under the ground you idiot. Damn you. You left me for this horse".
Under the UAE's cyber-crime laws, a person can be jailed or fined for making defamatory statements on social media.
Detained in Dubai said Ms Shahravesh could be sentenced to up to two years in prison or fined £50,000, despite the 55-year-old writing the Facebook posts while in the UK.
The organisation said Ms Shahravesh's ex-husband's new wife, who lives in Dubai, reported the comments.
It said Ms Shahravesh and her daughter flew to the UAE on 10 March to attend the funeral of their husband and father, who had died of a heart attack.
At the time of her arrest, Ms Shahravesh was with her 14-year-old daughter, who later had to fly home on her own, it added.
'Quite vindictive'
The chief executive of Detained in Dubai, Radha Stirling, told BBC News that both her organisation and the Foreign Office (FCO) had asked the complainant to withdraw the allegation, but she had refused.
The decision "seems quite vindictive really", she added.
Ms Stirling said her client had been bailed, but her passport had been confiscated and she was currently living in a hotel.
She said Ms Shahravesh was "absolutely distraught" and it was going to take her a long time to recover from her ordeal.
Her daughter was "very upset" and had "been through really what you would call hell", she said.
"All she wants is to be reunited with her mother," Ms Stirling added.
The 14-year-old was putting together an appeal in her mother's case, Ms Stirling said.
She added that "no-one would really be aware" of the severity of cyber-crime laws in the UAE, and the FCO had failed to adequately warn tourists about them.
The FCO said in a statement: "Our staff are supporting a British woman and her family following her detention in the UAE.
"We are in contact with the UAE authorities regarding her case."
https://www.bbc.com/news/uk-47847740
--------
Women Gain Unprecedented Position in President Al-Sisi' Era
Apr. 8, 2019
CAIRO – 8 April 2019: "Egypt witnessed a real revolution in supporting women. Egyptian President Abdel Fatah al-Sisi is keen on solving women's problems and boosting their position in society," the chief of the Arab Organization for Human Rights said.
On the sidelines of the National Council for Human Rights and the Arab Organization for Human Rights' meetings on penal legislation, the chief of the Arab Organization for Human Rights assured that Egypt achieved a huge legislative revolution in protecting women against all sorts of violence and backing them to get their inheritance.
"Thanks to President Sisi's efforts, women acquired a lot of their stolen rights over the last short period of time in the frame work of efforts to empower women to play a greater role in decision-making," the chief of Arab Organization for Human Rights further elaborated.
For the first time, there are eight women ministers in the Egyptian government and more than 80 representatives in Parliament. Women are appointed in leading position in governorates and different sectors, which is considered a radical shift and huge progress.
On Egyptian Women Day, March 8, President Sisi announced seven decisions related to women empowerment, including adoption of laws that aim at protecting women's rights, putting an end to demotic violence and tackling the issues of early marriage and deprivation of education and post-divorce rights.
Moreover, Sisi proposed establishing a fund to address the challenges faced by the Egyptian women after he reviewed with the health minister the possibility to screen and treat women nationwide for breast cancer.
http://www.egypttoday.com/Article/2/68047/Women-gain-unprecedented-position-in-President-al-Sisi%E2%80%99-era
--------
URL: https://www.newageislam.com/islam-women-feminism/saudi-arabia-arrests-eight-women/d/118261
New Age Islam, Islam Online, Islamic Website, African Muslim News, Arab World News, South Asia News, Indian Muslim News, World Muslim News, Women in Islam, Islamic Feminism, Arab Women, Women In Arab, Islamophobia in America, Muslim Women in West, Islam Women and Feminism