New Age Islam News Bureau
25 February 2022
• Iran's Rakhshani Shortlisted For 2022 International Women's Day Awards
• Qatar University Marks International Day Of Women And Girls In Science 2022
• India Hijab Ban: Targeting Of Muslim Women Condemned Across the Middle East
• Congressional Briefing Calls Out BJP over "Sexual Harassment" Of Muslim Women
• Minister Sets Goals for Women, Haredim, Arabs In Tech Industry
• KAUST To Organize Workshop For Women In Science, Engineering And Research
Compiled by New Age Islam News Bureau
URL: https://www.newageislam.com/islam-women-feminism/amiri-uaesa-nasa-uae-mars/d/126452
--------
Sarah Al Amiri Chairwoman of UAESA: The Woman Who Took the U.A.E. to Mars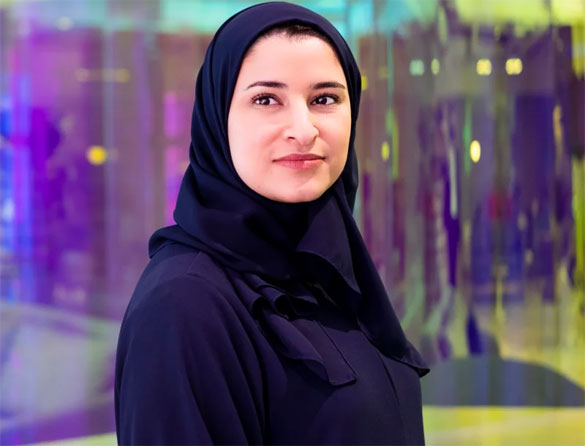 Sarah Al Amiri, the U.A.E. Minister of State for Advanced Technology and Chairwoman of the UAE Space Agency, photographed in Dubai, Jan. 25, 2022. Natalie Naccache for TIME
------
By Jeffrey Kluger
FEBRUARY 24, 2022
Sarah Al Amiri was in COVID-19 quarantine after arriving in Japan in July 2020 when she learned news beyond anything she had ever dreamed of: while scrolling through Twitter to pass the time, she learned that the government of the United Arab Emirates was reshuffling some of its higher ranking offices and officers and that Amiri, now 35, was being appointed chairwoman of the United Arab Emirates Space Agency (UAESA)—the equivalent of NASA Administrator.
Amiri was already a member of the U.A.E. Prime Minister's office, serving as Minister of State for Science—she was in Japan for the launch of her country's first Mars mission, aboard a Japanese Mitsubishi rocket. Yet she says the news still stunned her. "I was shocked. I think that is the right word," she recalls.
Shocked at the honour and the responsibility that came with it, perhaps, but she could not have been entirely surprised. Amiri has been fascinated with space since she was 12 years old, when she first saw a picture of the Andromeda galaxy and learned that it is 2.5 million light years from Earth—an almost unfathomable distance. However, given that space exploration was still in the hands of just a few of the world's largest nations, it seemed unlikely to a young Amiri that a country like the U.A.E. would reach space any time soon. So rather than anything directly space-related, Amiri studied computer programming in college. But by the time she graduated in 2009, the first green shoots of an Emirati space program had begun to sprout. She applied to join UAESA and was hired at 22 as a 22-year-old software engineer, working on an advanced aerial systems program.
The U.A.E. launched its first Earth observation satellite, Dubai SAT, in 2009, followed by Dubai SAT 2 in 2013. Then, in 2014, it set its space ambitions far higher, announcing a goal to send a probe to Martian orbit by 2021—the country's 50th anniversary. That gave UAESA only seven years to plan the kind of mission that usually requires a decade or more of preparation. Amiri was named deputy project manager and science lead on the mission, which had the ambitious goal of mapping Mars's entire atmosphere over a whole Martian year (687 Earth days).
The spacecraft Amiri's team designed and built for the mission was dubbed Hope—a 1,380 kg (3,000 lb.) SUV-sized vehicle that took seven months to reach the Red Planet. Waiting for news of the spacecraft's arrival on February 9, 2021, was, says Amiri, "the toughest point." But this time, instead of being in quarantine, she was standing outside the Burj Khalifa—the tallest building in the world—and celebrating with the crowds who had gathered to mark the moment.
The Hope spacecraft has now been studying the Martian atmosphere for close to a year, sending down regular tranches of data which UAESA shares freely with the world. Among the craft's most noteworthy discoveries: the detection of what's known as a "discrete aurora" on the nighttime side of the planet—a phenomenon caused by solar energy interacting with crustal formations that still bear traces of the planet's long-gone magnetic field. Other spacecraft have seen the discrete aurorae, but none have seen it as sharply or mapped it as precisely as Hope. The spacecraft also detected dramatic variations in atomic oxygen and carbon monoxide in Mars's dayside atmosphere; previous studies led scientists to expect more uniform distributions of the two gasses.
The mission's successes have not only made contributions to science, but helped put the Emirates' space program in the cosmic big leagues. "The U.A.E. has been very ambitious in developing an outstanding space program," says Pascale Ehrenfreund, research professor of space policy and international affairs at George Washington University's Space Policy Institute. The country's achievements—which, aside from the Hope mission and the Earth observation satellites, have included sending an astronaut to the International Space Station—"are symbolic of a new era in the region," Ehrenfreund says.
The Hope mission was not just ambitious in terms of its scope, but also in terms of gender representation. Amiri's science team included 80% women, an unusual number in the field of space exploration. She has always been determined that gender would not in any way hold her back in her chosen field. "I grew up to be—and continue to be—deaf to the challenges pertaining to gender," she says.
However, Amiri is aware of the challenges for women advancing in the field of science. In her work as Minister of State for Advanced Technology, she has helped put together a team that has focused exclusively on women in sciences—addressing what she describes as "a leaky pipeline" that too often sees women drop out of STEM programs before beginning their careers. "It's something that exists and something that you need to acknowledge exists, and by acknowledging it, you're able to treat it," Amiri says.
Ehrenfreund believes that Amiri can help plug that leak, setting a standard for other women to follow. "Her successful career from computer science and space research responsibilities to becoming Minister of State for Advanced Technology in the government of the United Arab Emirates is certainly exemplary," she says.
As for the U.A.E.'s ambitions in space, Amiri is not standing still. The country's next major mission, which will be launched in 2028, will involve a flyby of Venus as well as a tour of seven different asteroids, culminating with a landing on the last of them, making the U.A.E. just the fourth country in the world to pull off such an acrobatic maneuver. The country may be taking its first, early steps into space, but led by Amiri, it's taking them confidently.
Source: Time
https://time.com/6150593/sarah-al-amiri-mars/
--------
Iran's Rakhshani Shortlisted For 2022 International Women's Day Awards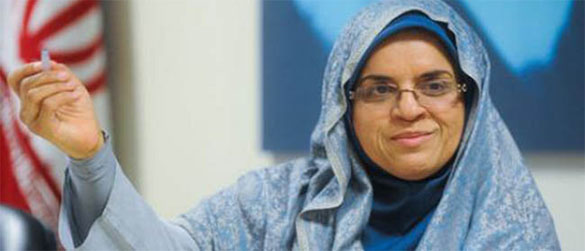 Iran's Rakhshani shortlisted for 2022 International Women's Day Recognition
-----
February 24, 2022
Three outstanding female candidates each respectively make up the Leadership and Emerging Leadership category. Three organizations have been shortlisted for the National Paralympic Committee (NPC) and International Federation (IF) category.
The awards primarily recognize women in the Paralympic Movement who inspire and emulate the Paralympic ideals and serve as positive role models. Following hundreds of nominations, this year the shortlisted women and organizations nominated come from Zimbabwe, Malaysia, Iran, Botswana, Singapore, New Zealand, Canada and Mongolia.
The Leadership category recognizes sustained and consistent leadership over a period of time, advocacy, overall contributions and impact promoting and supporting women in sport. Candidates considered included coaches, current or former athletes, administrators and officials.
Rakhshani, current chairperson of the Asian Paralympic Committee's Women in Sport Committee, has a substantial influence on women in Para sport in Iran.
A two-term vice-president of NPC Iran, she increased the number of females in the Iranian delegation at the Paralympic Games from less than five per cent at the London 2012 to 17 percent at the Rio 2016. Through her athleticism as a Para swimmer, Rakhshani also works to involve communities in physical activity.
Oripa Mubika from Zimbabwe and Malaysian Ras Adiba Radzi are also nominated for the award.
The 2021 winners were Kate Caithness of World Curling Federation (Leadership category), Iranian Para archer Zahra Nemati (Emerging Leadership category) and World Para Powerlifting (National Paralympic Committee/International Federation category).
Source: Tehran Times
https://www.tehrantimes.com/news/470456/Iran-s-Rakhshani-shortlisted-for-2022-International-Women-s-Day
--------
Qatar University marks International Day of Women and Girls in Science 2022
25 Feb 2022
Qatar University (QU) is distinguished in keeping pace with world events, especially those related to science in various fields. In this regard, QU recently held the International Day of Women and Girls in Science for the fourth consecutive year, which is organised annually by Unesco on February 11.
The celebration this year came under the theme: "Equality, Diversity, and Inclusion: Water Unites Us". This event was organized at QU with efforts from Research and Graduate Studies Sector and in cooperation with the Unesco office in Doha and Qatar National Commission for Education, Culture, and Science.
This celebration comes from QU's belief in the role of women and their active participation in science, technology, engineering, and mathematics, as well as their prominent role in creating practical and community-based solutions for the preservation of natural resources, especially water, and in educating generations about its importance.
Prof. Mariam Al-Maadeed, Vice-President for Research and Graduate Studies, applauded Qatar's achievement in terms of laws and legislation as well as providing women with various types of support and opportunities, opening the doors for education and employment, and enabling them to contribute actively to development and reaching the highest positions in leadership. She added that choosing water as a theme for this year represents the first natural wealth for life on Earth, and the sixth goal of the United Nations Sustainable Development Goals (SDGs), in appreciation of the importance of water for all its uses and its increasing need with the economic and population development of societies.
Meanwhile, Dr. Anna Paolini, Director of the Unesco Regional Office in Doha and Unesco Representative in the Arab States of the Gulf and Yemen, said, "Building collective and local competencies and providing opportunities for women, men, girls and boys to reach their full potential is of paramount importance to meet today's challenges such as climate change, loss of biodiversity, deteriorating ocean health, and epidemics."
As keynote speakers, Dr. Mai Al-Ghanem – Senior Biologist, Department of Agricultural Research, Ministry of Municipality, and Dr. Marwa Al-Ghanem, Head of the Environmental Laboratory Department - Monitoring Department and Environmental Laboratory at the Ministry of Environment and Climate Change participated in this year's event.
The event included a panel moderated by Dr. Noora Al-Shamari, Senior Research Assistant at the Environmental Sciences Center, Qatar University, with the participation of several female specialists and researchers; Reema Tayyem, Professor of Human Nutrition at the College of Health Sciences, Qatar University, Zahrah Saif Al Abri, Research Assistant in Unesco Chair on Aflaj Studies-Archaeohydrology, Nizwa University, Oman, Mashael Almas, Engineer at the ConocoPhillips Global Center for Water Sustainability, Noor Bader, Research Assistant at the Center for Advanced Materials, Qatar University, Fatima Al-Mesnad, Head of Community Awareness and Development, Kahramaa.
A number of themes were discussed during the panel discussion, including water and heritage, water innovation, and applications.
The event also honoured several female researchers at QU who were distinguished by their research efforts on the topics of the Coronavirus (Covid-19), as well as honoring Dr. Nuura Adam Abdi, Research Associate at Qatar University's Biomedical Research Center, winner of the 2021 L'Oréal-Unesco Prize in Dubai.
Munera Al-Kuwari, Administrative Affairs Expert at the Qatar National Commission for Education, Culture and Science stressed that "raising women's awareness of the importance rationalization of water has become an important demand, and a joint responsibility undertaken by all relevant State institutions and civil society organizations. This will ensure women's effective participation in various fields of sustainable development, and investing their capabilities in formulating policies, programs and plans for the use of water."
Source: The Peninsula Qatar
https://thepeninsulaqatar.com/article/25/02/2022/qatar-university-marks-international-day-of-women-and-girls-in-science-2022
--------
India hijab ban: Targeting of Muslim women condemned across the Middle East
By Nur Ayoubi
24 February 2022
A ban on the hijab in schools in the southern Indian state of Karnataka, along with an escalation of religiously motivated attacks against Muslims in the country, has prompted widespread solidarity in the Middle East and beyond.
From Dutch-Palestinian supermodel Bella Hadid to Nobel Peace Prize laureate Malala Yousafzai, public figures and social media users worldwide have spoken out against the discrimination against Muslim women because of their choice of how to dress.
Videos circulating online have shown disturbing scenes of Muslim students being refused entry into school buildings and Muslim women being heckled outside educational establishments.
Young Hindu men and women have been seen brandishing saffron scarves to symbolise their opposition to the hijab.
On Wednesday, footage was widely shared of an Indian bank refusing to allow one of its veiled customers to withdraw money from her account.
India's 200 million Muslim minority community now fears that the hijab ban is infringing on their religious freedom.
The events in Karnataka have triggered a major row, one that has reverberated into the Arab world, sparking protests and social media activism against the ban.
In Kuwait, various protests have taken place over the last few weeks, with demonstrators standing outside the Indian embassy, carrying placards.
Kuwaitis also took their frustrations to social media, starting a campaign using #ExpeltheIndianambassador in both Arabic and English.
The campaign has proven impactful, with the hashtag rising among Kuwait's trending topics on Twitter.
Others in Kuwait are calling for the boycott of Indian products.
The issue has even received political attention in the country. Last week, a group of Kuwaiti parliamentarians demanded that the government put an immediate ban on the entry of any member of India's ruling BJP party into Kuwait.
In the letter, they wrote, "we can't sit back and watch Muslim girls being publicly persecuted".
The Association of Muslim Scholars in Iraq has also condemned the hijab ban. In a statement, it denounced the Indian government's discrimination against Indian Muslim women and restrictions on the hijab.
Protests have also taken place in Turkey where NGOs held a demonstration in Istanbul in front of the Indian consulate, denouncing the hijab ban.
"We don't approve of a ban on the clothes of members of any religion," human rights activist and lawyer Gulden Sonmez said.
In Tel Aviv, women hosted a demonstration, with one protester sending a message to India's Muslims saying, "We are all with you, the hijab is our right."
In a tweet, Nobel Peace Prize laureate Malala Yousafzai wrote, "Refusing to let girls go to school in their hijabs is horrifying. Objectification of women persists - for wearing less or more. Indian leaders must stop the marginalisation of Muslim women."
Meanwhile, Dutch-Palestinian supermodel Bella Hadid took to Instagram to call out various countries which have made headlines for their position against the hijab.
Writing in her caption to her almost 50 million followers, Hadid said "I urge France, India, Quebec, Belgium, and any other countries in the world who are discriminatory against Muslim women, to rethink what decisions you have made or are trying to make in the future about a body that is not yours."
Source: Middle East Eye
https://www.middleeasteye.net/news/india-hijab-ban-muslim-women-targeting-middle-east-condemned
--------
Congressional Briefing Calls Out BJP over "Sexual Harassment" Of Muslim Women
25th February 2022
Washington: The Congressional briefing held on Thursday was critical of the Karnataka High Court's interim order of banning the Hijab at schools.
The panellist viewed the order as harassment or even expulsion of Muslim women from educational institutions for wearing the Hijab as per their Constitutional Right. Expressing concerns over the Hijab row, Indian American activist Sumaiya Zama, a former official with the Council on American-Islamic Relations said, "What is happening right now in India in front of the entire world is mass sexual harassment."
"The High Court order banning hijab was "humiliating, infantilising and patronising, "she added. The activist stated that girls must have the right to choose what to wear and what not to. "Our silence on efforts to ban the hijab in India means the approval of the violation of Indian Muslim women's bodily autonomy," she further remarked.
Amina Kausar, an Indian-American IT professional said the Kartka High Court's order was a part of the larger plan of Muslim genocide in India, "obviously a part of the larger goal of genocide of Indian Muslims set by the Islamophobic, autocratic Modi regime," added Kausar.
The meeting was jointly hosted by coalition of international human rights organizations experts and activists from both India and the US . The agenda of the virtual meet was the ongoing debate in India on whether or not allow Muslim women to wear the Hijab in educational institutions.
It is to be noted that a number of Muslim students and teachers have been denied entry into schools and colleges for wearing the Hijab. Speaking of the emergence of Safron scaves Kausar said, "Saffron scarves… [are] something that has been coming in the society just to oppose the hijab."
Expressing displeasure over the saffron scaves Kausar remarked, "No matter where the place is… wherever we go, we wear hijab. But saffron shawls, we never saw them wearing it except for their religious places. So this point needs to be clearer."
"They take saffron shawls as something… equal to hijab, which is not true,"Kausar stressed.
Expressing here views on the definition of secularism in India Sumaiya stated that It is a selective secularism that positions religious minorities as having to be religiously neutral while the current government advances and makes public its own agenda around the creation of a fascist Hindutva nation state.
Source: Siasat Daily
https://www.siasat.com/hijab-row-congressional-briefing-calls-out-bjp-over-sexual-harassment-of-muslim-women-2281683/
--------
Minister sets goals for women, haredim, Arabs in tech industry
24 Feb, 2022
In a policy directive for the Israel Innovation Authority, Minister of Innovation, Science and Technology Orit Farkash Hacohen has for the first time set goals for significantly increasing the representation of haredim (ultra-Orthodox Jews), Arabs, women, and residents of Israel's periphery in the country's technology industry.
The policy's two main goals are to deal with the manpower crisis in high-tech, and to introduce additional population groups into the industry.
This is the first time that the government, led by the Minister of Innovation, has set significant numerical targets for reducing the under-representation of population groups. The targets for the period 2022-2023 are interim targets, to be enforced by the Innovation Authority. While long term goals are now being set, in the light of the dimensions of the crisis, the minister says that she has decided not to wait for future budgets before taking action.
The interim goal is to add 24,000 employees to the high-tech industry, through programs of the Israel Innovation Authority. The plan calls for 45% of the new employees to be women, and for at least 4,500 of them to be drawn from the Arab population and 2,800 from the ultra-Orthodox population. An additional 3,000 workers at least will be people returning from abroad through the Returning Israelis Program and new immigrants. At least 30% of the additional employees will be from the periphery of the country.
The intermediate goal is to add 180,000 workers to the high-tech industry by 2026, which means increasing manpower in the industry by 50%, while doubling the number of ultra-Orthodox and tripling the number of Arabs in the industry.
Among other steps that Farkash-Hacohen has taken are simplifying the visa procedure for experts, tax benefits for high-tech workers who return to Israel from overseas, an IMPACT Program for the Arab community, and the creation of a task force headed by the VP of Intel to help solve the manpower problem.
Long-term goals will be specified after the work of the inter-ministerial team established by the minister is completed.
"I see great importance in integrating populations that are under-represented in the hi-tech industry today: women, the ultra-Orthodox, Arab Israelis, and the integration of residents of the periphery residents in the industry," Farkash Hacohen said. "We must make sure that the success of high-tech in Israel will not be a divisive factor in Israeli society. On the contrary, it is an opportunity to reduce social gaps in Israel.
"In the last eight years, there has been no real increase in the number of women working in the industry. We must change the particularly low rate of ultra-Orthodox and Arab Israelis in the industry. Finally, we must change the equation so that the chances of an Israeli child entering the high-tech industry will not be dependent on where he or she grew up. This program does just that."
Source: Globes
https://en.globes.co.il/en/article-Minister-sets-goals-for-women-haredim-Arabs-in-tech-industry-1001403477
--------
KAUST to organize workshop for women in science, engineering and research
February 24, 2022
THUWAL — King Abdullah University of Science and Technology (KAUST) will hold the KAUST Workshop for Women in Science, Engineering, and Research (WISER), on March 8-9, 2022. This hybrid event will be held on Zoom and in-person at the university campus.
KAUST aspires to be a destination for education and research in science and technology. By inspiring discoveries to address global challenges, KAUST aims at being a beacon of knowledge that bridges people and cultures for the betterment of humanity. These goals cannot be reached without a strong contribution from women, KAUST said in a press release.
The workshop will include talks by renowned scientists and engineers about their personal journeys, struggles, and life-changing approaches. Experts in gender equity will also share their recent discoveries. Practical sessions about how to address gender issues, guidelines to successful interviews, leadership and time management techniques will be proposed.
Anyone who wishes to share their experience, opinion and ideas, KAUST is organizing a short video competition with exciting gifts and social media coverage for the selected videos. The participants shall prepare the videos on the following topics.
• Women in science, engineering, and research are successful.
• Women in science, engineering, and research are too few.
• Women are needed in science, engineering, and research.
The deadline for submission is March 1, 2022. The video should not be longer than 60 seconds.
The video will be evaluated based on its meaning, originality, impact, and creativity. The WISER 2022 Short Video Competition is open to everyone. There will be no discrimination based on age, ethnicity, or nationality.
Selected videos will be broadcast during the workshop and on social media. Their authors will be recognized, unless they prefer to remain anonymous, and will win a gift card worth $250.
For registration and details, visit wiser.kaust.edu.sa — SG
Source: Saudi Gazette
https://saudigazette.com.sa/article/617461
--------
URL: https://www.newageislam.com/islam-women-feminism/amiri-uaesa-nasa-uae-mars/d/126452
New Age Islam, Islam Online, Islamic Website, African Muslim News, Arab World News, South Asia News, Indian Muslim News, World Muslim News, Women in Islam, Islamic Feminism, Arab Women, Women In Arab, Islamophobia in America, Muslim Women in West, Islam Women and Feminism