New Age Islam News Bureau
22 December 2022
• Nilofar Bayat, Former Captain of Afghanistan's Wheelchair Basketball Team Calls Taliban University Ban "Disaster"
• Male Afghan Students Walk Away From Exam To Protest Taliban's Ban On Women's Education
• Five Trailblazing Arab Female Scientists from GCC Honoured
• Safety at Night in Dubai: Women Express Thanks To the City for Feeling of Security
Compiled by New Age Islam News Bureau
URL: https://newageislam.com/islam-women-feminism/sania-mirza-muslim-woman-fighter-pilot/d/128688
--------
Sania Mirza, Daughter of a TV Mechanic, Became India's First Muslim Woman Fighter Pilot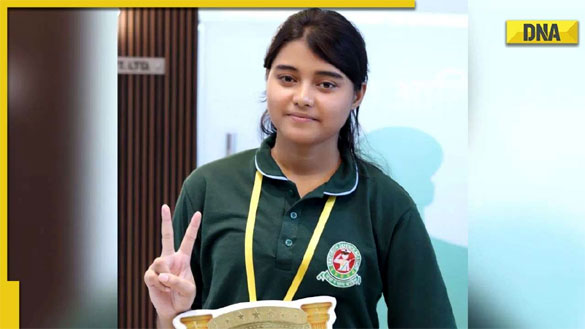 File Photo: Sania Mirza
------
December 22, 2022
There were total 400 seats in National Defence Academy 2022 exam. It had two seats for fighter pilots. Sania Mirza has to go to Pune and attend on 27th December.
IAF Fighter Pilot: No destination is difficult if courage is high, people can achieve any destination with their struggle and passion. We are talking about Sania Mirza, daughter of a TV mechanic from Mirzapur NDA test After passing, she went on to become the country's first Muslim girl fighter pilot in the Indian Air Force. She is the first woman from Uttar Pradesh to become a fighter pilot. Will join on 27th December.
The daughter of a TV mechanic living in a small village under Dehat Kotwali police station of Mirzapur district has brought fame not only to the district but to the entire country. TV mechanic Shahid Ali's daughter Sania Mirza cleared the NDA exam and bagged the position. Sania Mirza has been selected as a fighter pilot of the Indian Air Force.
149th rank in NDA exam
Sania Mirza will be the country's first Muslim fighter pilot. Apart from this, Paheli fighter female pilot from Uttar Pradesh also won the title. He secured 149th rank in NDA exam. Sania Mirza said that she wanted to become a fighter pilot only after passing her high school exams.
Sania Mirza has achieved this status today inspired by the country's first fighter pilot Avni Chaturvedi. First time Sania Mirza did not succeed, second time passed the exam and brought the name of the district as well as the country. Sania Mirza is the second girl in the country to be selected as a fighter pilot.
Studied from UP Board
Sania Mirza said, I want to become a fighter pilot after passing the high school examination. Sania says that even after studying from UP board, she is said to have attained this position today. Only CBSE ISC board kids succeed in NDA, but by achieving this we have shown that UP board kids can also clear NDA. I had to qualify for two fighter pilots, today I made it.
Sania studied from primary to 10th at village Pandit Chintamani Dubey Inter College, after which Sania Mirza passed her 12th examination at Guru Nanak Girls Inter College, 12th UP Board district topper Sania Mirza also. After that, Sania Mirza got success with preparation from Centurion Defense Academy. Sania Mirza said that the joining letter came a day ago, she has to go to Pune to join on December 27.
Also read this
National Defense Academy The 2022 exam had a total of 400 seats for both men and women, including 19 seats for women, out of which two seats were reserved for fighter pilots, in which Sania Mirza won. The power of his genius. Couldn't pass the exam first time. Qualified for second time in CPS Medical Fitness Interview.
Source: PKB News
https://pkbnews.in/sania-mirza-became-countrys-first-muslim-woman-fighter-pilot-scored-excellent-rank-in-nda-exam/
--------
Nilofar Bayat, Former Captain Of Afghanistan's Wheelchair Basketball Team Calls Taliban University Ban "Disaster"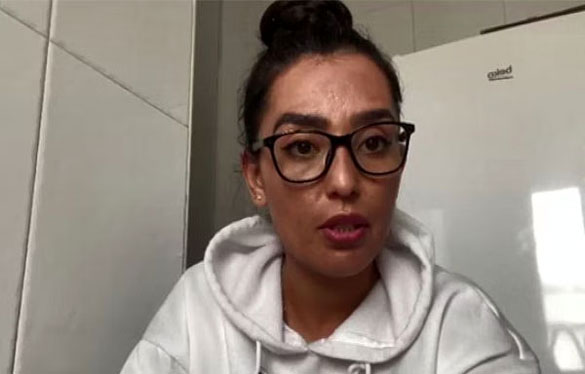 Nilofar Bayat, Former captain of Afghanistan's wheelchair basketball team and a two-time war victim
------
22 December, 2022
Bilbao [Spain], December 22 (ANI): Calling the ban on University education for Afghan women by the Taliban a "disaster," Nilofar Bayat, former captain of Afghanistan's wheelchair basketball team and a two-time war victim, said that the next step will be that women are not allowed to breathe or exist in the society.
In an exclusive interview with ANI, Nilofar, who fled from Afghanistan after the Taliban came into power, said, "Unfortunately, Taliban said that women are not allowed to go to universities and we saw that girls couldn't enter the Universities. It is almost one and a half years that schools are closed for girls and now it's time for universities and girls aren't allowed to go to universities. This is a disaster. I feel that with these kinds of restrictions, we see they are pushing women, tightening everything, the next plan for women in Afghanistan will be to not breathe, and the next plan by the Taliban for women will be that women are not allowed to exist or live in this society. Because every day they are adding new rules, new restrictions and women are no more a part of the society in Afghanistan."
Earlier, on Tuesday, Afghanistan's Taliban rulers banned university education for women nationwide, provoking condemnation from many countries over another assault on human rights. Despite promising a softer rule when they seized power last year, the Taliban have ratcheted up restrictions on all aspects of women's lives, ignoring international outrage.
"We all know the Taliban will never change. All around the World, people understand that they will not change. They are the same terrorists they were 25 years ago. When they came for the first time to Afghanistan, they destroyed the huge country and killed thousands of people. I left Afghanistan when the Taliban came because I was in danger because of my activities in Afghanistan. All the speeches that I gave against the Taliban. Of course, as a woman, I wasn't safe in Afghanistan. I decided to leave Afghanistan after the Taliban came. It has been one year that I am living with no home. I left everything behind and saved my life," she said.
When the Taliban were in power in the late 1990s, a rocket hit Bayat's family home when she was two years old. In the attack, her brother was killed, her father was injured and she lost a leg and injured her spinal cord. This incident changed the life of Nilofar and the Taliban left an impact early on Afghan basketballers. Years later, the young woman started practising basketball in a wheelchair and became one of the outstanding players in her country's national team. The return to power of the Taliban forced Bayat to leave Afghanistan on 18th August 2021 and she landed in Spain later.
"I am a two-time victim of war by the Taliban. They destroyed my life and took all my achievements that I had. To live, to improve my society, to work as a normal person like all others around the world. But they didn't allow us to continue. Everything happened suddenly, and the Taliban took everything that I had. I could not even say bye to my dear ones I had in Afghanistan. I left everything behind I worked my whole life. It has been more than a year that we have been carrying a huge pain that is not ours. We are fighting with a group of terrorists that they came because of the decision of other countries in Afghanistan. It has been one year that we are paying the price of this war. Unfortunately, this is not about me. It is about the life of 34 million people in Afghanistan", she added. (ANI)
Source: The Print
https://theprint.in/world/former-afghanistan-womens-basketball-team-captain-calls-taliban-university-ban-disaster/1276363/
--------
Male Afghan students walk away from exam to protest Taliban's ban on women's education
Dec 21, 2022
Male students at Afghanistan's Nangarhar University walked away from their exams in a show of solidarity with the female students to protest the Taliban's ban on girls' education.
The male students in Nangarhar and Kandahar demonstrated with placards against the Taliban diktat.
The Taliban's higher education ministry ordered an indefinite ban on university education for women in Afghanistan in the latest crack down on women's rights and freedoms, drawing strong international condemnation.
The announcement came as the United Nations Security Council met in New York and the US State Department announced the release of two Americans detained by the Taliban.
The Taliban have widely implemented their strict interpretation of Islamic law since seizing control of the country last year. They banned girls from middle school and high school, restricted women from most employment, and ordered them to wear head-to-toe clothing in public.
Women were also banned from parks and gyms and prevented from travelling without a male relative.
Source: India Today
https://www.indiatoday.in/world/story/male-students-in-afghanistan-protest-talibans-ban-on-womens-education-2312022-2022-12-21
--------
Five trailblazing Arab female scientists from GCC honoured
December 22, 2022
In its ninth year, the L'Oréal-Unesco For Women in Science Middle East Regional Young Talents Programme, in partnership with Khalifa University of Science and Technology, has honoured five visionary women from the GCC. The honour recognises and supports their groundbreaking research in the fields of Life Sciences, Physical Sciences, Mathematics and Computer Science.
The regional programme is part of the L'Oréal-Unesco's global For Women in Science initiative that has already recognised over 3,900 phenomenal researchers and more than 100 Laureates from more than 110 countries and regions since its inception in 1998.
This year, grants were awarded to Post-doctorate Researchers Dr Maha Zakariya Yahya Al-Riyami (Oman), Dr Raefa Abou Khouzam (UAE) and Dr Fatiha M. Benslimane (Qatar), who received EUR 20,000 ($21,305) each; and PhD students Hessa Ebrahim Ali Alfalahi (UAE) and Ayesha Abdulla Alkhoori (UAE), who were awarded EUR 8,000 each in their category. These women are playing a pivotal role in addressing critical global issues and paving the way forward for more young women to enter STEM fields. Since its inception in the region, the programme has recognised 45 researchers from the UAE, Oman, Kuwait, Bahrain, Qatar, Saudi Arabia and Yemen.
Healthy increase
The programme continues to receive the endorsement for the fourth year in a row of Sarah Al Amiri, UAE Minister of State for Public Education and Advanced Technology and Chairwoman of the UAE Space Agency, who said: "Foundation L'Oréal and Unesco's initiative to recognise young women scientists continues to create an enabling environment for diversity in STEM. Over the past few years, we have seen a healthy increase in the representation of women in these fields, we know that there is a lot more work that needs to be done to foster career progression across organisations. Creating opportunities such as this is the essential first step to encouraging more young women researchers to push ahead and make a mark in the science and technology fields."
She added: "The Arab world has its share of pioneering women scientists, and their work has played a key role in addressing issues that impact global society. We can see examples of driving forward with diversity in the UAE, providing women with access to funding, career progression and equal-pay."
The latest Unesco Science Report recognises the effort of many countries in the Arab world for achieving gender parity at the university level. The gap, however, widens as women enter the workplace with several barriers that set them back in their careers. Women researchers were found to have shorter, less well-paid positions, and were given smaller grants than their male counterparts.
Driving ethos
The driving ethos behind the L'Oréal-Unesco For Women in Science Programme is 'The world needs science and science needs women'. The programme was created to break down barriers to progress for women in STEM and provide them with the tools to succeed.
Laurent Duffier, L'Oréal Middle East Managing Director, said that the initiative has been instrumental in unearthing the brightest minds and inspiring careers for future generations.
"The programme has grown from strength-to-strength and so has the number of women scientists who are leading people-centered research and development. At L'Oréal Groupe, science and innovation are at the heart of everything that we do. Enabling and empowering emerging female scientists and their cutting-edge research is a mission that we are committed to, especially in this region where contributions by women scientists are vital to solutions for the emerging world.
"Our winners represent the most ambitious and passionate women in the region who are not deterred by any hurdle in their pursuit and commitment to finding novel solutions to problems that impact our communities, while also being a beacon of empowerment for young girls embarking on their careers in STEM."
Immense potential
Dr Arif Sultan Al Hammadi, Executive Vice-President, Khalifa University of Science and Technology said: "We only need to look within our own research-intensive academic institution to gauge the immense potential among the region's women researchers who are ready to seize every opportunity to make a difference in our societies.
"Khalifa University is proud to boast several high-profile women scientists among our faculty and researchers. Now more than ever, we need women to take the lead in driving the industry 4.0 revolution and are proud to partner with the L'Oréal-Unesco For Women in Science in the Middle East for the fourth year in a row to nurture their career development. The UAE has made great strides in ensuring equality and representation across the board, right from the education level to women spearheading key scientific and technological advancements, which has enhanced its global competitiveness. More such initiatives across the region and globally will secure a diverse and talented workforce in science and technology. "
Professor Mouïn Hamzé, President of Programme's Jury, added: "Equity, diversity and inclusion are the cornerstones of science and research. Women bring to the table perspectives and diverse viewpoints that are imperative to finding innovative solutions for pressing global issues, such as climate change, food insecurity, pandemics, future tech and cybersecurity. This programme has successfully built a network of bright minds who have contributed to many advancements in these areas and continues to turn the tide on underrepresentation in the STEM fields by encouraging young women to pursue careers that respond to the needs of the society."-- TradeArabia News Service
Source: Trade Arabia
http://tradearabia.com/news/IT_404533.html
--------
Safety at night in Dubai: Women express thanks to the city for feeling of security
by Nasreen Abdulla
21 Dec 2022
From the tallest building to the largest shopping mall to the best hotels, the UAE is home to some architectural wonders. With its futuristic mindset, tourist-friendly policies, and ease of living conditions, it is home to over 200 nationalities. But the one thing that everyone unanimously loves about the country is its safety.
According to Gallup's Global Law and Order report 2022, 92% of people feel safe walking alone in the country. Last year, the Georgetown University released its Women, Peace & Security Index. In a survey of women aged 15 and above, 98.5% respondents said they feel safe walking alone at night in the area where they live.
Safety and security have been a top priority for the rulers of the country. With constant police patrols, security cameras at every nook and cranny and a strong justice system, the UAE has become a safe haven for the millions who call this country home. Recently, Dubai Police also announced that it had reduced its response time to extreme emergencies to 6.74 minutes in 2021.
With so much being done to safeguard the city, how do women in Dubai feel about walking out and about in the city at night? Team City Times scoured the streets of the city and asked a few women their thoughts.
Dianne Margarette N. Baldoza
Nationality: Philippines
Profession: Corporate Lawyer
We caught up with Dianne as she rode a Careem bike home from Barasti after watching a football game with her friend. "I live in Al Twar but I am staying with my friend in Dubai Marina," she said. "We wanted to watch the game at the fan zone in Barasti. So I stayed over with her. We rode here and are now going to ride back."
Having lived in the UAE for over eight years, Dianne says she often has to work long hours as a corporate lawyer but it has never even crossed her mind to feel worried for her safety. "It didn't even occur to me that I was riding a bike at night until you asked me," she said. "For me, it was like as if I was riding a bike during the daytime. I think that is what I love about Dubai, no matter which place you are in and what time, there is this incredible sense of safety."
As a corporate lawyer, Diane said her work hours were very haphazard. "There are often times when I have to work late into the night," she said. "But whenever I take the public transport or taxis home, I have never felt any fear. I am grateful to be living in this country."
Melissa Gomes
Nationality: Canadian
Profession: Cabin Crew
Having grown up in the UAE, Melissa loves the safety and security of the country. "I work in the airline industry so I have very haphazard work hours," she said. When we met her at 1:30am, she was just alighting from the taxi while returning home after a flight. "I am never worried about catching a taxi or being followed home. When I reach home, I don't feel any fear walking to my building either. CCTV is everywhere. I have my phone with me with the police on speed dial, should something happen."
According to Melissa, it's not just the police and law enforcement that makes her feel safe in the country. "The people here are very friendly," she said. "Usually any one is willing to help especially if they see you distressed. That is always a comfort. In the 33 years I have lived here, I have seen Dubai transform from a small town to the melting pot that it is today but the friendly nature of people has remained the same."
However, Melissa says taking precautions has been ingrained in her due to her extensive travels. "I am always alert and stay in well lit areas," she said. "I always make sure I am around people and I have a rough plan in my mind on how to deal with extreme situations. Thankfully I have never had to action them."
Nehal Bhatia
Nationality: Indian
Profession: Homemaker
Nehal Bhatia was out for a walk at 3am around the Kite Beach when we caught up with her. "Usually when I don't feel sleepy, I come out for a walk like this," she said. "Sometimes I come alone and sometimes I come with my husband. I have never felt worried or scared about being out late at night. I think UAE is the safest country in the world."
Mother to a teenage daughter, Nehal said she is happy to be raising her children here. "My daughter takes the metro and goes to university," she said. "She also travels around the city for her studies and to meet friends. I am so grateful that I never have to worry about her safety and security."
Julnar Hilly
Nationality: Iraqi
Profession: Student/ Freelance designer
18-year-old Julnar Hilly has lived in three countries but she considers Dubai her home and the safest place she has ever been in. "I love this city," she said. "No matter how late it is there are always people around and it's always busy. I love the buzz and vibe in this city."
Julnar was returning home after a martial arts class and dinner with a friend when we met her at midnight. She admitted that despite the safe environment, she still sometimes felt scared. "I know it's safe," she said. "However, having lived in the UK and having heard from my parents who grew up in Iraq about the challenges they have faced, I do have a little bit of paranoia."
Julnar said she was always cautious even though she has never faced the need for it in the UAE. "I have been out and about in the city at all times but I have never felt any fear or danger," she said. "My cautiousness stems more out of habit than need. Sometimes I feel I might not be able to survive in other countries because of how Dubai has spoilt me," she chuckled.
Areej Kameh and Melissa Ibrahim
Nationality: Lebanese
Profession: Retail sector
The housemates and friends were sitting below their building on Sheikh Zayed Road, chatting when we met up with them. "Wallah, Dubai is the safest place," said Areej. "Sometimes when I can't sleep, I get up and walk towards the Downtown area. No one will follow you, no one will stop and honk at you, no one will disturb you. It is one of the things I am the most grateful for in this country."
Melissa agreed. "I have been out late at night in Satwa as well as around the Downtown area," she said. "However, I have never once feared for my safety. Whether it is travelling by taxi and public transport or walking long distances, there is no issue whatsoever." Areej said that they don't take this safety for granted. "This time when I went back to Lebanon and I was going out in the afternoon, my mother asked me to be careful about my bag," she said. "So obviously the safety and security that this country offers us is something we value very much."
Noor, Zainab and Riham
Nationality: Kuwaiti
Profession: Students
The Kuwaiti students were getting out of a restaurant near the beach at 2am when we caught up with them. "We don't usually go out this late at night," said Riham, while supporting Zainab between herself and Noor. "However, we were played padel this evening and Zainab slipped and fell. We spent the next few hours in the hospital. Luckily it was just a sprain."
"After getting out of the hospital, we were all hungry so we came here to eat something," said Zainab. "I really wanted a little pick-me-up so we had some nice burgers and desserts."
The three girls said they had been living in the UAE for almost a year and loved the country. "It is very safe and we can go anywhere fearlessly," said Noor. "Our parents are also comforted knowing that we are always protected. Of course, we always tell them where we are going as well so as not to worry them."
Source: Khaleej Times
https://www.khaleejtimes.com/uae/safety-at-night-in-dubai-women-express-thanks-to-the-city-for-feeling-of-security
--------
URL: https://newageislam.com/islam-women-feminism/sania-mirza-muslim-woman-fighter-pilot/d/128688
New Age Islam, Islam Online, Islamic Website, African Muslim News, Arab World News, South Asia News, Indian Muslim News, World Muslim News, Women in Islam, Islamic Feminism, Arab Women, Women In Arab, Islamophobia in America, Muslim Women in West, Islam Women and Feminism