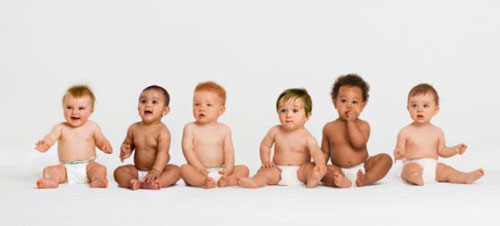 Diverse: One in ten children under the age of four is now Muslim in England and Wales, the latest statistics show
73% of Saudi Wives Verbally Abused, Says Study
57 Percent of Egyptians Prefer Women to Wear Hijab
Outrage over Schoolgirl Molestation Video in Eastern Province, Saudi Arabia
Vamp in the Veil: Woman Accused Of Posing As a Saudi Arabian Princess
One in ten babies in England is a Muslim
Civil Marriage Is Legal In Lebanon: Experts
Iran in Bid to Reverse a Slumping Birth Rate
Compiled by New Age Islam News Bureau
URL: http://www.newageislam.com/islam,-women-and-feminism/new-age-islam-news-bureau/runaway-saudi-girls--a-disturbing-trend-that-must-be-addressed/d/35243
-------------
Runaway Saudi Girls: A Disturbing Trend That Must Be Addressed
January 11, 2014
JEDDAH – Even though cases of girls running away from their homes does not occur very often, the very fact is that it happens at all is alarming for Saudi society. In a society that puts great emphasis on its cohesiveness and customs and traditions.
Even though cases of runaway girls are mostly isolated incidents, they have sounded an alarm in every home that lacks strong family ties, balanced dialogue and proper parental supervision, Al-Riyadh Arabic daily reported.
In some cases, social networking websites and mobile phone applications such as WhatsApp, Instagram and Facebook have been blamed for encouraging girls to engage in behaviour that can harm a family's reputation.
In some cases, the motive and reason for running away is to carry out immoral or deviant acts. In others, girls see escaping as the only way to remove themselves from a situation at home that may threaten their wellbeing such as a forced marriage or sexual abuse by a relative.
Professor of sociology and crime at Imam Muhammad Bin Saud Islamic University, Dr. Ibrahim Muhammad Al-Zabn, explained the reasons that lead to girls running away.
"From the family perspective, scientific studies have shown that the family might be a catalyzing factor for the escape. There are numerous factors that provide the opportunity for girls' escape. These include the family's lack of attention to girls or subjecting them to numerous pressures due to the parents' ignorance on the correct methods of raising children such as excessive harshness, indulgence or the father and mother neglecting to raise their children properly," he said.
Dr. Al-Zabn went on to say that a lack of understanding between the father and mother, effective dialogue in the family and lack of communication between family members can contribute to girls wanting to leave their homes.
"What can make matters worse is the role the media and the Internet play as they have changed many of the social and religious values among girls. This weakens the family's role and its ability to protect its sons and daughters," he added.
Studies have shown that emotional deprivation can be the main cause for girls feeling frustrated and isolated, hence the desire to escape. "The mother forms the basic source for emotional satisfaction but it has been noticed recently that she is preoccupied and cannot provide love and affection to her daughter, so the girl looks for emotional satisfaction outside the family."
Dr. Muhammad Bin Mutrik Al-Qahtani, member of the teaching staff in the Department of Psychology at Imam Muhammad Bin Saud Islamic University agreed with Dr. Al-Zabn on the causes that lead to girls running away from their homes.
"These are among the most sensitive cases being faced by some families. It is a thorny and complicated issue. Family violence in particular causes serious physiological harm to the girl. Families must also insure that they listen to their children, give them their financial rights and respect their personal space," he said.
http://www.saudigazette.com.sa/index.cfm?method=home.regcon&contentid=20140111192173
-------------
73% of Saudi wives verbally abused, says study
January 11, 2014
Verbal domestic abuse is rampant in large segments of Saudi society.
A study, conducted by Munira Al-Subai, a researcher specializing in social affairs, has revealed that 73 percent of women out of a sample of 285 housewives were subjected to verbal abuse by their husbands.
Al-Subai clarified in the study that raising the voice, silencing a spouse in public or verbally humiliating, cursing her or her parents and family, using sexually explicit profanities, degrading her physical appearance, or avoiding using her name when addressing her all constitute forms of verbal abuse.
Mohammad Riyadh Al-Qaqa, a social researcher at UNESCO, told Arab News that "this study sheds light on a world phenomenon that plagues most world communities. If such a problem, which has been uncovered in Riyadh, gets serious attention, this may mark a turning point in the future of social relationships and marital relations in particular."
Such forms of verbal abuse are often accompanied with the threats of physical abuse or even death threats.
Al-Qaqa said "Verbal abuse is foreign to our conservative Arab societies. The family unit is the most prominent feature of our community."
The results shed light on the reasons behind verbal abuse, primarily citing bad mood or anger management issues, followed by habit, provocation, poor financial status, imitating others, and finally, mental illness and alcohol and drug abuse.
Around 15 percent of women said they do not reply when verbally attacked and 39 percent said they reply with profanities, while 64 percent stop doing housework and 73 percent said they retaliate by creating a feud between their husband and children.
Meanwhile, 58 percent go back to their parents' home and just under 11 percent of respondents said they approached social centers for consultation.
Around 31 percent of survey participants claim responsibility for their husband's outbursts, while 17 percent say they give in and apologize to keep the peace.
The study also highlights the toll verbal abuse takes on marriages. The findings confirm that just under 54 percent of wives remain living with their husbands under one roof but sleep in different rooms, while 31 percent say they are aware of their poor marital relationship and 36 percent avoid establishing a real marital relationship altogether.
Eleven percent of respondents said they remain emotionally responsive to their husbands to keep apace of life's obligations, while 29 percent indicated that the relationship died out due lack of emotional attachment and the existence of verbal abuse.
Fifty-four percent asked for a divorce after repeated verbal offenses against them.
Omer Amera, another social researcher, says a solution to the problem must be found. "A center for resolving family issues and providing training to husbands before marriage must be established."
Amera said: "An Islamic solution should be sought."
Badr Almotawa, a Saudi journalist, highlighted the role of certain Hollywood films in promoting family violence and urged authorities to prevent such films from being aired. He also called for spreading religious values in society to stop violence. "Being a religious society, we should be able to find a solution to this problem," he told Arab News.
Almotawa emphasized that a professional media presence could play a major role in solving many social issues in the Kingdom, including family violence. Mosques are another effective platform that should be used to educate the public.
"We have more than 50,000 mosques across the country and imams should be told to take up the issue in their Friday sermons."
He said that the family security program, which is supported by the various government agencies, including the Human Rights Commission, Bureau of Investigation and Public Prosecution and the Commission for the Promotion of Virtue and Prevention of Vice, would continue to play a significant role in reducing cases of family violence in the Kingdom.
http://www.arabnews.com/news/506896
-------------
57 Percent of Egyptians Prefer Women to Wear Hijab
January 11, 2014
More than half of Egyptians prefer that women wear the Islamic head scarf (Hijab), a recent poll by the University of Michigan's Institute for Social Research conducted in seven Muslim-majority countries has shown.
The poll, which was published by Pew Research Center, has surveyed Egypt, Tunisia, Iraq, Lebanon, Pakistan, Saudi Arabia and Turkey. It said that 57 percent of Egyptians prefer that a woman completely cover her hair, but not necessarily her face.
The survey treated the question of women's dress as a visual preference, saying that "how women should dress is in public is an important issue in the Muslim world."
In Egypt, only 14 percent of the poll respondents said that a woman should be free to choose how she dresses.
Each respondent was given a card depicting six styles of women's headdress and asked to choose the woman most appropriately outfitted for a public place.
The styles in the card ranged from a fully-hooded burqa and niqab to the less conservative hijab and lastly, a woman wearing no head covering of any type.
Most Egyptian women were hijab and a significantly smaller percentage wear full niqab which covers the whole body of women except for their eyes.
"What the survey leaves unanswered is whether respondents think social or cultural norms will guide women in their choice to wear more conservative or less conservative attire in public," commented Jacob Poushter from Pew Research Center.
http://allafrica.com/stories/201401100922.html
-----------
Outrage Over Schoolgirl Molestation Video In Eastern Province, Saudi Arabia
January 11, 2014
There was an outpouring of anger and shock from Saudis on Wednesday after a video on YouTube showed a man sexually molesting a seven-year-old schoolgirl in the foyer of her building in Dammam.
The man should be jailed and more awareness campaigns launched to warn children about pedophiles, they said.
The 47-second video, which went viral on social media networks with over 300,000 hits in one day, shows the schoolgirl in her uniform and carrying a backpack, waiting at the elevator when the man shows up.
The man, dressed in a white short-sleeved thobe and skullcap, first walks past her to check if anyone is on the staircase and then turns back to talk to her. He checks the doors to the fire escape and the elevator, and then lifts the little girl's dress and starts touching her.
He stops as the elevator arrives, and then enters it behind her. The video ends at this point.
In the background, another man can be heard talking to a friend on the phone in Arabic.
The Eastern Province police have launched an investigation into the incident. "It was brought to our notice and we are investigating it," Col. Ziad Al-Ruqaiti, the Eastern Province police spokesman, told local media on Wednesday.
Muaad Al-Khazi tweeted that "such a man must be brought to justice, jailed and isolated for the rest of his life."
"Justice must be served by ridding society of those who pollute it like this man," tweeted Reem Sami.
Lawyer Omar Al-Khouli told a local media outlet that "the video shouldn't have been published before arresting the culprit. The police should have been informed immediately to monitor the place because the culprit may have returned."
Al-Khouli said only the victim's family could file a lawsuit against the pedophile.
Kholood Al-Fahad, a child and women's rights activist, said the laws against sexual crimes have failed to "raise public awareness about such harassment and domestic violence laws. Unfortunately, such incidents happen on a daily basis."
Al-Fahad called for the Ministry of Education and Saudi human rights organizations to launch joint campaigns to educate children about their rights and how to behave in such situations.
She said there was still too little enforcement of sexual harassment laws.
Halimah Muthafar, a journalist, tweeted: "When will a strict law against such behavior be enacted and enforced?"
Sukar Al-Amri said schools should include lessons on molestation and harassment for students.
Another user named Noura said that parents should teach their children about sexuality and tell them which body parts people should not touch.
One blogger on Twitter said he was sure that thousands of such incidents have gone unreported and the perpetrators never caught. "Don't wait for your children to tell you about it. You tell them about it."
http://www.arabnews.com/news/506246
-------------
Vamp In The Veil: Woman Accused Of Posing As A Saudi Arabian Princess
January 11, 2014
She is the woman accused of posing as a Saudi Arabian princess to hide her past as a penniless Ethiopian prostitute.
In court Sara Al Amoudi has angrily denied any involvement in the sex industry, speaking of the strict rules of her Islamic faith.
She was even reluctant to remove her full face veil while giving evidence.
However these photographs of her in a low-cut bodice show she was not always so shy about showing herself in public.
And while she declined to answer questions about her alcohol use in the court case – in which she is accused of posing as an Arabian princess to dupe a pair of British property developers out of London flats worth £14million – in our pictures she appears to be getting very much into the party spirit.
The Daily Mail can also reveal, as a High Court judge spends weeks considering the evidence, that a previous criminal case heard claims that she enjoyed a three-day nightclub binge – snorting cocaine and the horse tranquilliser ketamine and ending up drunk on champagne – claims she denied.
In the current civil case, property developers Ian Paton and Amanda Clutterbuck say she told them she was a Saudi princess with 'limitless wealth', and that she was keen to join a property venture they planned in the hope of making profits of £100million.
After she claimed she had millions ready to invest, they 'temporarily' transferred ownership of six flats worth £14million in Knightsbridge and Mayfair into her name. They say it was an attempt to speed up the deal. However, she then refused to give them back.
Al Amoudi, nicknamed 'the Vamp in the Veil' and 'Princess Moody', says the flats are rightfully hers.
She denies posing as a princess – yet was driven to court in a Rolls Royce with HRH plates, and entered the building in a veil surrounded by bodyguards.
Our pictures were taken at the Mayfair nightclub No 5 Cavendish, and feature not only male acquaintances of Miss Al Amoudi, but other glamorous women dressed in slinky outfits. The court has heard allegations that as part of Al Amoudi's alleged scam, two of the women pictured – Samera 'Amani' Al-Mutawakel, 30, and 36-year-old Maha Al-Mutawakel-Ramsden – were represented as her sisters and fellow Saudi princesses.
The developers claim the pair is no such thing but are, like her, prostitutes.
Al Amoudi, said to have variously claimed to be aged 30 and 43, has denied any suggestion that she or her companions were prostitutes. Her solicitor has told the court that the allegations meant she could be beheaded if she set foot in Saudi Arabia.
Cynics however suggest there is no danger of that, since according to her critics, she is not even Saudi, and comes from a poor family in Ethiopia.
There have been claims that the real reason for Al Amoudi wearing a veil is to prevent former clients recognising her. The blonde woman they are pictured with is Diana Langer, 46, who has intimate links to the sex industry.
She has been identified in a previous court case as a 'table dancer', and her 60-year-old husband Simon Langer is the owner of London 'hostess', 'table dancing' and strip clubs.
All the women have denied being prostitutes.
http://www.dailymail.co.uk/news/article-2537479/Vamp-veil-Woman-accused-posing-Saudi-Arabian-princess-shed-prefer-not-seen.html
-------------
One in ten babies in England is a Muslim
January 11, 2014
One in ten children under the age of four is now Muslim in England and Wales, the latest statistics show.
In the under-fives age group there are nearly twice as many people identified as Muslim as in the general population, census data reveals.
The figures suggest a change in the UK's younger generation of worshippers as less than 0.5 per cent of over 85s in Britain identify as Muslim.
One expert said the number of practising Muslims could soon outnumber the number of Christians who actively worship in the UK. David Voas, Professor of Population Studies at the University of Essex, told The Times: 'It's not inconceivable.'
An Office for National Statistics breakdown of Britain's religions and age groups shows in 2011 there were 3.5 million children aged 0-4, of whom 320,000 were Muslim.
That proportion is more than 9 per cent and compares with a total Muslim population among all age groups of less than 5 per cent.
There were 1.6 million Muslims in England and Wales in 2001, or 3 per cent of the population, according to the census. By 2011 the Muslim population had grown to 2.7 million people or 4.8 per cent of the population.
'It certainly is a startling figure,' said David Coleman, Professor of Demography at the University of Oxford. 'We have had substantial immigration of Muslims for a long time.
'Continuing immigration from Pakistan, Bangladesh and India has been added to by new immigration from African countries and from the Middle East. Birth rates of Muslims of Pakistani and Bangladeshi origin remain quite high, although falling. There seem to be very low levels of falling away from religion among Muslims.'
The largest religious group, at 1.5 million, among those aged 0-4 is still comprised of Christians, 43 per cent.
Dale Barton, priest in charge at St Clement's, a Church of England parish in Bradford, said: 'This was a white working-class British area 50 years ago. They have all gone. There are two pubs hanging on by their fingertips. There's a Labour club. One club has just gone. Shops are now Muslim-owned. I'm not decrying that. A significant number open on Christmas Day.'
There are now 136 Muslim schools, 125 of them in the private sector, according to the Department for Education. Britain has a total of 1,600 mosques and the first UK halal food festival was held in September.
Ibrahim Mogra, assistant secretary-general of the Muslim Council of Britain, said that the large number of young Muslim children reflected the confidence that Muslims had in the country, encouraging them to bring up families here. 'I just wouldn't want our fellow citizens to be alarmed by an increase in number,' he said.
'This generation is very much British. They feel very much this is their home. It's not about Britain becoming a Muslim country but about Britain enabling the practice of Islam, which gives confidence to the vast majority of Muslims. It's a great country to regard as our home.'
http://www.dailymail.co.uk/news/article-2536930/One-ten-babies-England-Muslim-Those-practising-religion-soon-outnumber-actively-worshipping-Christians.html
------------
Civil marriage is legal in Lebanon: experts
January 11, 2014
BEIRUT: Civil marriage is legal in Lebanon and it is time to practice it, the Justice Ministry's Higher Committee for Consultations concluded during a conference held Thursday. "Everything indicates that we can have civil marriage in Lebanon," said Marwan Karkabi, a judge from the committee, adding that the issue has been discussed for many years, but has only produced "useless talk."
From a legal perspective, there is nothing to prevent the Lebanese from being civilly married, Karkabi added.
According to Karkabi, Article 9 of the Constitution stipulates freedom of opinion, and as Lebanon is a parliamentary democracy that theoretically respects public freedoms, individuals are allowed to marry freely according to their beliefs, he said.
"Using this framework, what is preventing us from having civil marriage in Lebanon? The law allows it. So civil law should be formed."
The Higher Committee for Consultations in the Justice Ministry approved last year the marriage of Kholoud Succariyeh and Nidal Darwish, a young couple that requested to register their civil marriage in Lebanon after they had their official sects removed from their documents.
Succariyeh and Darwish were both present at the conference at the Beirut Bar Association headquarters, along with a large number of lawyers and judges. The conference was organized by the nonprofit organization Youth for Development in cooperation with the association.
"We broke down the walls and we broke the taboo behind it," Karkabi said, adding that the committee's work regarding civil marriage was "very important."
He also suggested that it was time foreigners came to Lebanon for their civil nuptials, rather than the other way around.
"How is it possible that we don't have civil marriage in Lebanon yet?" the judge asked.
Public notary Joseph Beshara echoed Karkabi, adding that "civil marriage is not just legal, it is a preordained right according to the Constitution, international conventions and domestic law."
The speakers included member of the association Fadi Barakat and trainee attorney Zeina Obeid, who spoke on behalf of the association.
According to the committee's ruling, a public notary is entitled to uphold the marriage of Lebanese citizens who don't belong to any sect or who have removed sectarian affiliations from their official documents.
Couples can have civil marriage contracts based on any foreign law they choose, as long as the statute is approved by Lebanon. Many Lebanese have traveled to Turkey and Cyprus, as well as Western countries, to be married under civil law.
"Why is it [civil marriage] necessary in foreign countries, but not necessary in Lebanon?" Judge Sami Mansour said. "The world is thinking of higher, more important issues, and we are preoccupied with primitive things."
In 1998, then-President Elias Hrawi drafted a bill proposing optional civil marriage. The Cabinet approved the bill but it was shelved because it faced opposition from then-Prime Minister Rafik Hariri and the religious authorities.
On March 18, 2011, a number of NGOs and secular organizations submitted a draft law on civil marriage to Parliament, but the proposal was never debated.
Caretaker Justice Minister Shakib Qortbawi said in December that the Legislation and Advisory Committee was preparing a draft law to legalize civil marriage in Lebanon.
He was not available for comment.
Head of the Beirut Bar Association George Jreij said enforcing a civil state should not be perceived as undermining religious institutions.
"Civil marriage, whether by obligation or by choice, does not turn an individual into an infidel or an immoral being," Jreij said.
Grand Mufti Sheikh Mohammad Rashid Qabbani and several Muslim preachers took a firm stance against the legalization of civil marriage last year, saying Muslim officials who supported it would not be considered Muslim any longer.
Jreij said the Beirut Bar Association followed the Lebanese Constitution only, and would not falter in its support for the creation of a civil state and a personal affairs statute "until this becomes a reality."
He added that opposing civil marriage meant opposing growth, and the legislature could not flourish if marriages were based on foreign laws.
http://www.dailystar.com.lb/News/Lebanon-News/2014/Jan-10/243642-civil-marriage-is-legal-in-lebanon-experts.ashx#axzz2qmoDXlHM
-------------
Iran in bid to reverse a slumping birth rate
January 11, 2014
Iran's birthrate reached a peak of 3.6 children per couple after its 1979 revolution, among the world's highest at the time. — ReutersIn Iran, free condoms and government-backed vasectomies are out, replaced by sermons praising larger families and discussions of even offering gold coins to the families of newborns.
Having successfully curbed birth rates for two decades, Iran now is promoting a baby boom to help make up for its graying population. But experts say it is difficult to encourage Iranians to have more children in a mismanaged economy hit by Western sanctions and 36 percent inflation.
"A gold coin won't change couples' calculations," said Mohammad Jalal Abbasi, head of Demographics Department at Tehran University. "Many young Iranians prefer to continue their studies, not marry. Lack of financial ability to buy a house and meet expenses are among other reasons why the youth postpone marriage or have no interest in raising many children."
Iran's birthrate reached a peak of 3.6 children per couple after its 1979 revolution, among the world's highest at the time. By 1990, experts estimated Iran could be home to 140 million people if the rate was left unchecked. To combat the rise, Iran's supreme leader Ayatollah Ali Khamenei endorsed birth control, while then-president Akbar Hashemi Rafsanjani made controlling the birth rate a part of his development plans.
Mass-produced condoms reached Iranians, as a month's supply of birth control cost the equivalent of 10 cents in 1992. The birth rate dropped precipitously, now reportedly standing at 1.8 children per couple with a population of some 77 million people. Experts now say that drive might have been too successful, estimating that Iran's population growth could reach zero in the next 20 years if the trend is not reversed.
Fearing that population decline, the machinery of state in Iran has changed course entirely. Khamenei, who has final say over all matters of state, now says Iran should have a population of 150 million people or more.
"If we move forward like this, we will be a country of elderly people in a not-too-distant future. Why do some couples prefer to have one or two children? Why do couples avoid having children? The reasons need to be studied," the ayatollah recently said. "There was an imitation of Western life and we inherited this."
Sermons now urge worshippers to raise more children for Iran's future. Mahdi Sedqazar, who performed vasectomies at his government-sponsored Martyr Jafari clinic in central Tehran for a decade, now focuses on preventing AIDS and promoting factory workers' health.
"Vasectomy operations have totally stopped. They were eliminated eight months ago," Sedqazar said. "The budget on population curbs has been halted."
Some blame a drop in marriages and a rise in divorce for the falling birth rate. Others point to Iran's economy, battered by Western sanctions over its contested nuclear program. Inflation stands at 36 percent, President Hassan Rohani recently said.
Unemployment officially stands at 12 percent, though some private experts suggest nearly one in three working-age Iranians is out of work.
"Unemployment, a lack of housing and job insecurity are the top most important reasons for decrease in fertility rate," Abbasi said.
As part of a plan to encourage Iranians to have more children, the Iranian parliament approved a bill that allows the government to increase maternity leaves to nine months from six and to give fathers a two-week leave. Iran's constitutional watchdog, the Guardian Council, made it a law in July. Government officials also have discussed offering gold coins to newborns.
But those incentives may not be enough. Ali Akbar Mahzoon, head of government statistics and demographic data, said family culture has changed irrespective of financial ability and job security. The average age for people to get married in Iran has gone from the early 20s to the late 20s, Mahzoon said. While some 23 million Iranians are eligible to marry, 11 million of them haven't done so, he said.
"Wealthy people or those who have a secure job also have no interest in having more than two children," Mahzoon said. However, he said that more jobs and housing will be effective tools in helping increase birth rates.
For Hossein Masoudi, a 43-year-old father of two, economics remain the reason why he doesn't plan to have more children.
"It's not logical. They need housing, education and a lot more. I barely make ends meet," Masoudi said. "Instead of having more children, my wife and I prefer to focus on giving our two children better education and improving the quality of their life."
http://www.saudigazette.com.sa/index.cfm?method=home.regcon&contentid=20140111192110
-------------
URL: http://www.newageislam.com/islam,-women-and-feminism/new-age-islam-news-bureau/runaway-saudi-girls--a-disturbing-trend-that-must-be-addressed/d/35243