New Age Islam News Bureau

21 September 2020

• Maryam Lee, Malaysian Activist, Fights for Hijab Freedom Criticising It as Institutional Patriarchy in Islam

• Job or Hijab? Singapore Debates Ban on Islamic Veil at Work

• Afghan Mothers Celebrate Children's ID Move

• Dialoguing with Women Who Cut Their Own Paths in Turkish Football

• In Lebanon, Women Drive the Fight for Change

Compiled by New Age Islam News Bureau

URL: https://www.newageislam.com/islam-women-feminism/right-wing-republi-lawmakers-france/d/122906

--------

Right-Wing and Republican Lawmakers of France Leave Meeting Over Student Wearing Hijab

Sena Güler

18.09.2020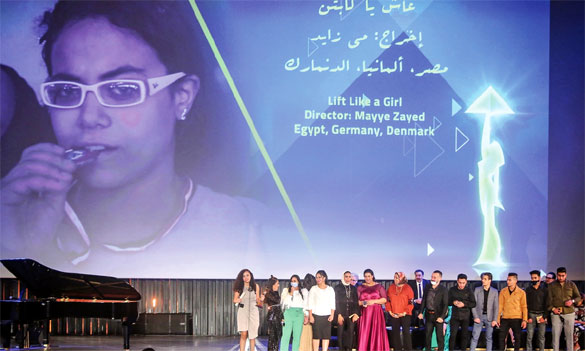 Maryam Pougetoux is the spokesperson of the National Union of Students in France (AFP)
------
PARIS
Right-wing and republican lawmakers walked out of a meeting in France's parliament Thursday due to the presence of a woman wearing a Muslim headscarf.
During the meeting in Paris, which was discussing the COVID-19 pandemic and its effects on young people, some right-wing members of parliament as well as ruling party member Anne-Christine Lang said they could not accept that students' union representative Maryam Pougetoux was wearing a headscarf and left.
Lang argued on Twitter that she could not digest the presence of a person with a headscarf at a meeting held at the national assembly, "the heart of democracy."
"As a member of parliament who is a feminist and protector of women's rights, committed to republican values and secularism, I cannot accept the participation of a person wearing a headscarf to our meeting," she said.
Another ruling party member, Sandrine Morch, who chaired the session, said the lawmakers' reaction was unnecessary and there was no rule preventing people from attending the meeting in religious attire.
Morch noted that she would not allow the fake discussion around the headscarf to shift the focus of the meeting, where the future of the country's youth was being discussed.
Pougetoux was also exposed to criticism by then-Minister of State for Gender Equality Marlene Schiappa and many other political figures when she was appointed as the speaker by the students' union UNEF in 2018.
https://www.aa.com.tr/en/europe/france-mps-leave-meeting-over-student-wearing-hijab/1977292
--------
Maryam Lee, Malaysian Activist, Fights for Hijab Freedom Criticising It as Institutional Patriarchy in Islam
Monday, 21 Sep 2020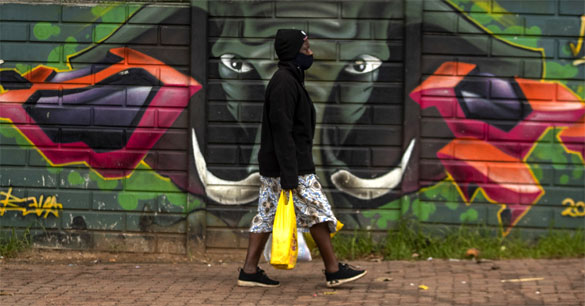 This picture taken on August 17, 2020 shows Maryam Lee posing with a picture on a mobile phone of her wearing a headscarf in her parent's home in Shah Alam, on the outskirts of Kuala Lumpur.
----
KUALA LUMPUR, Sept 21 — Harassed and placed under investigation by religious authorities — activist Maryam Lee is a highly controversial figure in Malaysia.
Her crime? Speaking out about her decision to stop wearing the hijab and criticising what she sees as institutional patriarchy in Islam.
Most in Muslim-majority Malaysia follow a moderate form of the religion and wearing a headscarf, known locally as a "tudung" and used to cover the head and neck, is not mandatory.
But experts says the nation has become more conservative in recent years and today most Muslim women wear one.
Maryam, who was made to wear a headscarf from the age of nine, says she realised in her mid-20s that she was conforming to a social expectation rather than a religious requirement and decided to remove it.
"All my life, I had been told that (wearing the headscarf) is mandatory and if I don't wear it, it's sinful. And then I found out that it actually wasn't, so I felt very cheated — like all your life you've been told one thing, and it turns out to be a lie," she explains.
It was a difficult personal decision but when she went public, detailing her story in her book "Unveiling Choice", she faced a vitriolic backlash and death threats.
Malaysia's religious affairs minister expressed concern and she was hauled in for questioning under a law against insulting Islam — the country has a dual-track legal system, with Muslim citizens subject to sharia laws in certain areas.
Maryam believes officials were concerned she was encouraging other women to "de-hijab", but insists this is not the case.
'Jail of society's expectation'
"I'm not telling women what to think, I'm asking them to revisit certain assumptions and certain theories that have been taught to them over the years," the 28-year-old says.
"Even without legal criminalisation, women are facing social criminalisation when they want to take [the hijab] off," she warns adding that women like her are in a "jail of society's expectation".
To mark the release of her book, which she describes as a story of resistance against patriarchy in religion and wider society, she took part in a talk called "Malay Women and De-Hijabbing" which fuelled the furore against her.
Head coverings differ around the Muslim world, from scarves that leave the face visible, to the niqab that leaves the areas around the eyes clear and the all-concealing burqa with just a mesh screen to see through.
In the West they remain controversial amid debates over freedom of religious expression and women's rights — France does not allow students to wear hijabs in schools and along with Belgium, Denmark, Austria and the Netherlands has a total ban on wearing the niqab or burqa in public.
Muslim women in Malaysia, which is more than 60 per cent Muslim but is also home to large ethnic Chinese and Indian minorities, wear a headscarf that covers the hair and chest, though it is not legally required.
Critics say this expectation of modesty was not the case a generation ago and is a result of the greater influence of increasingly vocal religious hardliners.
Maryam has been targeted by angry zealots but has also been hailed as the voice of the modern Malaysian woman by some in the social media generation keen to express their individuality as well as their faith.
'No less of a Muslim'
"Women in this part of the world, when they take off the hijab, what happens to them? They get bullied, they get harassed," says Maryam.
Malaysian rights group Sisters of Islam agree women without headscarves come under heavy scrutiny from family, colleagues and in public — making the decision "difficult and traumatic".
Maryam argues her choice was to step away from patriarchal instruction rather than her faith.
"I was born a Muslim, I'm still a Muslim — I'm no less of a Muslim because I removed my hijab," she explains.
She is not alone.
Even some prominent female politicians in Malaysia such as Tan Sri Rafidah Aziz and former central bank governor Tan Sri Zeti Akhtar Aziz do not cover their heads, nor do the wife or daughter of former prime minister Mahathir Mohamad.
In urban areas, young women have experimented with turbans and other 'fashionable' head coverings, despite criticism they flout religious guidelines.
Sarah, a consultant from a financial firm who gave a pseudonym to avoid upsetting her family, no longer wears the headscarf believing it to be a patriarchal expectation.
"Malay men especially at an authoritative level somehow have this mindset... that Malay women need to appear in a certain manner, but it doesn't mean that these people who are wearing tudung are any better."
Religious authorities have yet to close their investigation into Maryam, meaning the possibility of further action remains.
But she has no regrets about her decision to open up about her experience: "Society needs to be awakened." — AFP
https://www.malaymail.com/news/malaysia/2020/09/21/unveiling-malaysian-activist-fights-for-hijab-freedom/1905132
--------
Job or Hijab? Singapore Debates Ban on Islamic Veil at Work
September 21, 2020
Every day before she starts her shift at a government hospital in Singapore, Farah removes her hijab - the Islamic veil she has worn since a teenager.
Although minority Muslim women can freely wear the hijab in most settings in Singapore, some professions bar the headscarf and a recent case has triggered fresh debate on diversity and discrimination in the workplace.
Now Farah has joined a growing number of Muslims who account for about 15 per cent of Singapore's 4 million resident population calling for the ban to end, with an online petition gathering more than 50,000 signatures.
"They told me I can't work here if I wear the tudung," said Farah, using the local Malay term for hijab, as she recounts her job interview two years ago for a physiotherapist position.
"I felt a sense of helplessness, it's unfair. Why has the tudung become a barrier for us to look for jobs?" asked the 27-year-old, who used a pseudonym for fear of reprisals at work.
She accepted the job eventually but has to remove her headscarf whenever she is at work.
Farah's case is not an oddity.
There was outcry last month when a woman was asked to remove her hijab to work as a promoter at a local department store.
Halimah Yacob, the country's first female president who herself wears the hijab, said there is "no place" for discrimination when asked her view of the case.
The store reversed its policy, but many took to social media pointing out restrictions remain on wearing the hijab for some civil servants, including policewomen and nurses.
Livelihood
The debate surrounding the hijab is not new in Singapore, a modern city-state which takes pride in its multicultural and multiracial background. The country is predominantly ethnic Chinese, many of whom follow Buddhism or Christianity.
In 2013, then Muslim affairs minister Yaacob Ibrahim said wearing a hijab at the workplace would be "very problematic" for some professions that require a uniform.
The following year, Prime Minister Lee Hsien Loong said the hijab issue was about "what sort of society do we want to build in Singapore", according to local media reports.
Singapore's police force and the health ministry did not respond to repeated requests seeking comment.
Referring to the department store case, Singapore's president said discrimination in the workplace was "disturbing" as it deprives a person from earning a living.
"People should be assessed solely on their merits and their ability to do a job and nothing else," Halimah wrote on her Facebook, which attracted more than 500 comments.
"During this Covid-19 period when concerns over jobs and livelihoods are greater, incidents of discrimination exacerbate anxieties and people feel threatened," she added.
Divided
The hijab has been a divisive issue for Muslims worldwide.
Many Muslim women cover their heads in public as a sign of modesty, although others see it as a sign of female oppression and in West Asian women face jail for eschewing it.
In Indonesia's conservative Aceh province, women without a headscarf have been censured. In Malaysia, Islamic authorities have probed a book about Muslim women who refuse to wear the hijab.
But women's rights campaigners in Singapore say they want Muslim women to have freedom of choice.
Such restrictions have hindered women's job prospects, especially when the coronavirus pandemic has pushed Singapore into recession and companies are laying off, they say.
"Women should be able to practise their religion freely without having to choose between having a job or to practise their religion," said Filzah Sumartono, a writer who helps run Beyond the Hijab, a website focused on Singapore Muslim women.
"This issue in Singapore is only being faced by Muslim women, it's a strong discriminatory policy against Muslim women," she told the Thomson Reuters Foundation.
Identity
Others urge consistency, noting that the turban - headgear worn by Sikh men - is allowed at work in Singapore.
"Why the double standard," asked Nur, a Muslim law student who signed the petition posted online in June. She requested not to use her full name to protect her privacy.
The 22-year-old said her mother and sister, who work as a nurse and in a private security company respectively, are both banned from wearing a headscarf at work.
She called on officials to explain the restrictions, saying countries such as Britain or Australia have changed tack, with disposable hijabs for nurses to address any hygiene concerns.
"I accept that racial harmony is very fragile, but it's not just acknowledging these differences exist and live with them. It's much more than that," said Nur, a co-founder of Lepak Conversations, an online group.
"It's about knowing these differences exist, accepting them and embracing these differences." Filzah of the Beyond the Hijab group said the restrictions can make it more difficult for women to enter the workforce.
"Some women don't feel comfortable removing a part of their identity just to be able to earn money," she said.
https://www.thehindubusinessline.com/news/variety/job-or-hijab-singapore-debates-ban-on-islamic-veil-at-work/article32657306.ece
--------
Afghan Mothers Celebrate Children's ID Move
September 19, 2020
KABUL: Women in Afghanistan have welcomed President Ashraf Ghani's decision to sign an amendment that allows the name of a mother to be printed on childrens' national identity cards.
Activists said on Saturday that it was a "significant" victory for women's rights in the deeply conservative country.
Ghani made the decision on Thursday without securing parliamentary approval, despite his government saying earlier this month that the amendment would require a house endorsement before being signed into law.
However, speaking to Arab News on Saturday, Ghani's chief spokesman Sediq Seddiqi said: "Since the Parliament is in recess (annual leave), the cabinet endorsed the amendment and the president signed it into law."
Endorsing the president's move, Breshna Rabi, a woman lawmaker from northern Balkh, about 450 km from Kabul, said that the bill did not need a "debate" because it was not a "controversial issue."
She added: "This is great news and a victory for women in Afghanistan. Not only women, but men also support and welcome this decision both within and outside the parliament."
Rabi was joined by independent actor Freshta Kazemi, who hailed the move as a "historic milestone" for the country.
"Including the Afghan mother's name on the national ID is an important mark in Afghan history on the changing and emerging identity of the nascent Afghan democracy. It only makes sense that all our mothers' identities are now honored on an institutional identity level," she told Arab News.
While Ghani was praised across the country, several people said credit should also be given to a 28-year-old university student Laleh Osmany, who championed the cause by launching the #whereismyname social media campaign three years ago to fight Afghanistan's "misogynistic" culture.
A crucial part of her campaign, Osmany said, was pressuring authorities to include the name of a mother next to the father on national IDs, especially for women who were divorced, had lost their husbands in war, or whose spouses were missing.
"They faced tough times sorting out legal issues such as the right to inheritance, guardianship or issuance of passports for themselves or their children in the absence of a father, " Osmany, a graduate of Islamic law from Herat University, told Arab News.
After the hashtag went viral and she was armed with support from social media users both at home and abroad, Osmany says her efforts finally bore fruit when the Afghan government — after several days of deliberations with religious scholars — amended the census law and accepted the proposal earlier this month.
On Saturday, Osmany said she could not "contain her joy" after hearing of the president's decision two days ago.
"There is no doubt that this victory is the result of a persistent campaign among campaigners and citizens, both men and women. The government also stood by citizens, and I express my gratitude to the president himself and his deputies for their support. I also thank everyone, men and women who supported our campaign and raised their voice, and congratulate all campaigners," she told Arab News.
It is a rare win for women's rights activists in the deeply conservative and male-dominated country, where taboos mean a women's names are often missing from wedding invitations and even graves.
In public, young children and sometimes adult men often fight if someone mentions the name of their mother or sister — an act seen as an attempt to bring dishonor and shame to a family.
According to estimates shared by the Statistics and Information Authority, women make up 49 percent of the total Afghan population of 32.9 million.
While there are 68 women in the 250-member parliament, with several serving in the cabinet, many women have struggled to assert themselves as legal guardians of their children, both in government offices or when carrying out business transactions in the absence of a man.
Recognizing the historical significance of the move, Heather Barr, interim co-director of the women's rights division of Human Rights Watch said in a statement: "Good news on women's rights does not happen every day in Afghanistan."
She added that the law is a "major victory" for Afghan women's rights activists, who for several years have campaigned for both parents to be named. She said it would have a "domino effect" on their lives.
"The reform will have important consequences, making it easier for women to obtain an education, health care, passports and other documentation for their children. It will be especially significant for women who are widowed, divorced, separated or dealing with abusive parents," she said.
Ghani's signed the amendment amid intra-Afghan talks with the Taliban in Doha, Qatar, that aim to end more than 40 years of war and organize the departure of US-led troops from Afghanistan by next spring.
The Taliban banned women from education and jobs during its five-year rule, until it was toppled from power in late 2001. It has, however, pledged to uphold women's rights as part of the peace process and negotiations.
Commenting on the campaign, Sayed Akbar Agha, a former Taliban commander, said last week that "mentioning mothers' names on IDs was a dishonor."
Experts have said that, while the move may be an important first step to promote women's rights in the country, "it isn't enough."
Wali Ullah Shaheen, a former journalist, said: "Women need education, training and more importantly security rather than mentioning their names on ID."
The government has been under fire for failing to stop targeted killings of women activists and officials in controlled areas, including Kabul in recent months, with prominent actor Saba Sahar and a woman negotiator in the intra-Afghan talks, Fawzia Koofi, being the latest victims.
Osmany, too, said she faced challenges and "received threats from unknown people" requesting she abandon her campaign.
When asked about her plans for the future, Osmany said she will "take a break for now."
She added: "This campaign made my hair to go white. Working honestly in Afghanistan is difficult."
https://www.arabnews.com/node/1736966/world
--------
Dialoguing with Women Who Cut Their Own Paths in Turkish Football
SEP 20, 2020
Spotting a girl playing football alongside boys on the turf fields that dot neighborhoods across Turkey is not an everyday occurrence. Nevertheless, Turkey was the first in Europe to welcome a female referee into its top-tier men's football league in the 1990s – years before its European counterparts followed suit.
That woman, Lale Orta, grew up kicking the ball with the neighborhood boys in Istanbul's Fatih district in the 1960s. Little did her competitors know she would become Turkey's first FIFA-listed female referee and be recruited to train the Turkish national team alongside Fatih Terim.
I had the chance to interact with Orta on Wednesday, at an event organized over the videoconference app Zoom by Kızlar Sahada (Girls on the Field), a social enterprise based in Istanbul that seeks to get more girls involved in football.
Kızlar Sahada is putting on a free, three-night series of virtual events during the month of September to connect community members with big names like Orta. For those of us daydreaming about the pre-coronavirus days on the pitch, videoconferencing with the legends who have paved the way for women's participation in Turkish football provided a boost of inspiration and much-needed socialization with fellow sports enthusiasts.
The first event held Wednesday featured a vigorous, two-hour program including skill demonstrations by a female football trainer and two breakout sessions for trivia and discussions on women in sports and gender equality in society.
Orta shared a brief version of her incredible life story of overcoming barriers and finding extraordinary success on the football field with the 75 participants who tuned into the Zoom call.
Orta shared how she was the only woman in a highly competitive course of 29 other men to become a certified football coach – succeeding in becoming Turkey's first certified female coach.
Early on in her career, Orta attempted to juggle coaching for Dostluk Spor, Turkey's first female football club where she played as a goalkeeper for 12 years, and officiating matches in the Turkish Football Federation's (TFF) lower-level leagues.
Her first contract was to officiate eight matches. Since female referee uniforms were not available at the time, Orta purchased black cloth and had a seamstress sew her a uniform.
"It was quite expensive to have the uniform custom-made, so I said to myself, 'I better make this a long-term job,'" she recalled.
Orta's success was soon apparent as she worked her way through the lower-level leagues to become the first female main-play referee in the Turkish Süper Lig. In 1995, she became the first female referee to gain a FIFA license, and in 2003, she was selected by UEFA as one of the top 17 referees on the European continent.
In the early '90s, as both a skilled coach and a respected referee, Orta had to choose between an offer from Terim to help train the Turkish national team or advice from then-TFF President Şenes Erzik to continue officiating with the prospect of reaching the level of FIFA – quite a choice for the first Turkish woman to be presented with either of those opportunities. In hindsight, Orta said she is glad she chose to officiate, as becoming a licensed FIFA referee was a greater step forward for women in football, despite the intense stress of the job that she might not have faced had she pursued coaching.
Less than satisfied with the progress made 25 years after she gained her FIFA license, Orta called on the event participants to keep working toward furthering women's involvement, prestige and equality in the world of football.
"Nothing worth doing is easy," she said. "Keep pressing forward; if you have to take a step back, don't wait long to move forward again."
After asking our questions and thanking Orta for her inspiring talk, it brought smiles to many faces to switch from the common Zoom background of our living rooms to a turf field in Erzincan, eastern Turkey, where trainer Hilal Gül was geared up to give tips on passing and trapping the ball. As basic as the pointers were, Gül's skill and precision in explaining the proper form held our attention. She ended by challenging her audience to perform a football trick, which she demonstrated, and to share it on social media before the next event.
We were then whisked from the main meeting room into breakout groups of five or six people for a trivia game on women in football, giving us the opportunity to meet new people from across the country. The trivia game even included a challenge to demonstrate a bicycle kick using household objects, achieved by one female referee in my group who used her couch pillow as a football. The exercise brought plenty of laughter as well as new information.
A second breakout session with a different group of participants covered discussion questions relating to gender equality in society – weightier topics requiring more thoughtful responses.
The event not only brought a burst of inspiration from the legendary Orta, but also some lighthearted time to meet likeminded individuals. At the end of the evening, one participant commented that the event brought a welcomed opportunity for some socialization during the COVID-19 era.
The next two events will feature Ebru Köksal on Sept. 23 and Banu Yelkovan on Sept. 30. With a background in banking, Köksal was the first female board member of the European Club Association and a board member of the Turkish club Galatasaray. Yelkovan is a prominent sports commentator who has appeared on numerous television programs in Turkey and is known for her fun-loving coverage of unique backstories of players and teams around the world.
https://www.dailysabah.com/sports/football/dialoguing-with-women-who-cut-their-own-paths-in-turkish-football
--------
In Lebanon, Women Drive the Fight for Change
September 20, 2020
While traffic seethed elsewhere in the city, crowds of angry people moved through central Beirut in protest at a government blamed for the devastating August 4 blast. By the following weekend, security forces submerged the city center in tear gas. At Beirut's Martyrs' Square, people fled from violent clashes with police and retreated amid the turmoil. Cries of "We are oppressed in our own country," came from the crowd. Their voices were female.
Everybody in Lebanon knows the slogan refers to foreign influence and a corrupt, typically male, ruling class. But for women it takes on an added layer of meaning.
'The revolution was, and is, female'
Lebanon was already suffering from an array of distress: an economic crisis, long-standing protests against corruption and a sectarian system of patronage — then came the devastating explosion at Beirut's port last month.
The high number of women involved in the struggle against those challenges is striking. The women among the protest movement show particular courage and strength and are often at the forefront of demonstrations.
Almost half of the protesters at Martyrs' Square following the blast were female. Driving the uprising forward, many of the younger ones arrived in tight jeans and short tops.
"The revolution was, and is, female," said 60-year-old Laila Zahed, grinning. She has been to almost every demonstration since protests began on October 17 last year. On several occasions women stood between soldiers ready to fire and angry demonstrators, so that violence would not break out, she said.
Two immense blasts shook Beirut and the surrounding areas of the Lebanese capital, prompting panic as residents rushed to safety. "I have never in my life seen a disaster this big," Beirut's governor told local TV.
Female civil society steps in
Four weeks after the explosion, 42-year-old activist Melissa Fathallah stood among hundreds of onlookers in the suburb of Gemmayze, neighboring the port, with a similar self-confidence, shouting at a group of soldiers: "You can't even find a crane? Fine, I'll get you the crane!"
On September 3, a Chilean rescue team had detected signs of life in the rubble of a house brought down by the blast a month earlier. The whole city hoped for a miracle. But when a crane was needed to continue the search, the military wanted to suspend the operation and wait until the next day, citing safety concerns.
Melissa Fathallah on the phone (Sina Schweikle/DW)
Melissa Fathallah says officials mostly 'sit around and look smart'
Fathallah saw the delay as too costly and organized a replacement crane. Within a few hours the rescue team resumed work, but in the end, it was in vain. No more survivors were found.
Every day she gets upset with those in charge in the military and politics, almost all of them men: "Lebanon's army and the state are good for nothing," she said. "Since the explosion they have done only one thing: sit around and talk smart!"
Even before the most recent crises, there were signs that women in patriarchal Lebanon were striving for more active participation in running the country. A total of 113 women registered as candidates in the 2018 parliamentary elections, compared to just 12 in the previous election in 2009, according to a 2018 UN report. Six of those running in 2018 were elected.
Fight or fly?
"Only when more of us are seen and taken seriously, can we make a difference," said Randa Yassir, founder of the youth and women's rights non-profit SMART Center and former journalist. She and her colleague Hana Nasser are working to empower women in Lebanon, she told DW. "Many women often don't even know what's possible until we show them," Yassir said.
After working as a consultant for women's issues for the government, Yassir now wants to educate and train Lebanese women to become as economically independent as possible and overcome supposedly immovable political or social obstacles.
Women attending course in Lebanon (Privat)
Randa Yassir and Hanna Nasser are holding workshops helping women to become independent
The importance of the work of organizations such as these should not be underestimated: Many young people — women and men alike — see no future for themselves in Lebanon due to mounting crises, and want to leave today rather than tomorrow.
"At the moment, lots of people are talking about 'fight or flight,'" Nasser said. "But we want women in particular to learn to fight and become part of a new system, instead of just swearing at the government and then leaving the country. This is our chance!"
Cynthia Maria Aramouni went the other way around. The 31-year-old illustrator and photographer is one of those Lebanese who had long since turned their backs on their homeland. Now, she has returned from the US to take part in the protests against corrupt politicians and sectarian clientelist politics. "We have nothing to lose," she said "It's all about hope."
Like many younger people in Lebanon, Cynthia is fighting for a secular state — the current division of power, a rigid distribution between Shiites, Sunnis, Christian denominations and others, needs to be abolished, she said.
Aramouni is proud that so many women are taking part in this process. "Men are actually used to us women being quiet, but now we are speaking out. We even surprise ourselves sometimes with what we can achieve with that."
https://egyptindependent.com/in-lebanon-women-drive-the-fight-for-change/
--------
URL: https://www.newageislam.com/islam-women-feminism/right-wing-republi-lawmakers-france/d/122906
New Age Islam, Islam Online, Islamic Website, African Muslim News, Arab World News, South Asia News, Indian Muslim News, World Muslim News, Women in Islam, Islamic Feminism, Arab Women, Women In Arab, Islamophobia in America, Muslim Women in West, Islam Women and Feminism