New Age Islam News Bureau
• Reality TV Star Kim Kardashian Helps Afghan Women Soccer Players Flee To UK In The Wake Of The Taliban Takeover Over Of Afghanistan
• Iran's New Population Law Blasted For Restricting Access To Contraceptives, Abortions
• Meet Shahana Hanif, the First Muslim Woman Elected to the New York City Council
• Women In Crypto: Raise Your Hands (So We Can See You)
Compiled by New Age Islam News Bureau
URL: https://www.newageislam.com/islam-women-feminism/kim-kardashian-afghan-soccer-uk-reality/d/125801
--------
Reality TV Star Kim Kardashian Helps Afghan Women Soccer Players Flee To UK In The Wake Of The Taliban Takeover Over Of Afghanistan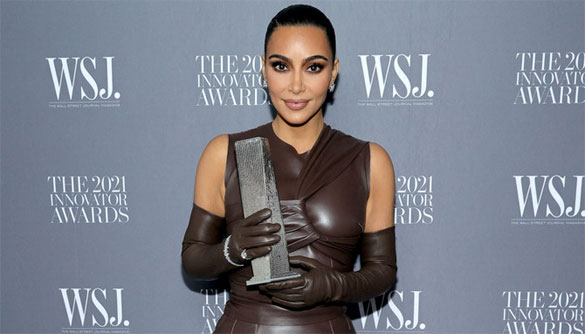 Kardashian and her shapewear brand SKIMS funded the chartered flight to the UK with help from a New York rabbi and an English Premier League football club. (AFP)
------
Arab News
November 19, 2021
DUBAI: Reality TV star and entrepreneur Kim Kardashian this week helped a group of young female Afghan soccer players and their families flee to the UK in the wake of the Taliban takeover over the country.
According to AP, Kardashian and her shapewear brand SKIMS funded the chartered flight to the UK with help from a New York rabbi and an English Premier League football club.
The female footballers received help from the nonprofit US group Tzedek Association. Founder Rabbi Moshe Margaretten, who has previously worked with Kardashian on criminal justice reform in the US, asked her to help pay for a chartered flight to the UK.
Women have been banned from playing sport by the Taliban, and hundreds of female athletes have left Afghanistan since the group returned to power and began controlling women's education and freedom.
Khalida Popal, a former captain of the Afghan women's soccer team, said: "Many of those families left their homes when the Taliban took over. Their houses were burnt down."
She added: "Some of their family members were killed or taken by the Taliban. So the danger and the stress were high, and that's why it was very important to move fast to get them away from Afghanistan."
Source: Arab News
https://www.arabnews.com/node/1971126/lifestyle
----------
Iran's New Population Law Blasted For Restricting Access To Contraceptives, Abortions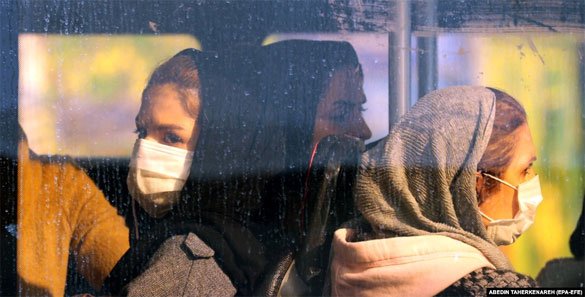 Critics say Iran's new population law represents a "regressive U-turn" that denies women access to abortions.
------
By Golnaz Esfandiari
November 18, 2021
Gouya, a 43-year-old woman in Iran, decided that she will not have children. But her right to choose is now being threatened by the state.
Authorities have approved new legislation that imposes further restrictions on abortions, bans the free distribution of contraceptives by the public health-care system, and provides added state benefits to families with more children.
In recent years, a growing number of Iranian women have chosen to have fewer or no children -- mainly due to economic woes, changing gender norms, the growth of girls' education, and family planning programs.
That trend has seen Iran's population growth rate drop from over 4 percent in the 1980s to 1.29 percent in 2020, according to the World Bank, a development that has alarmed Iran's clerical establishment.
Rights groups and health experts warn that the new law will restrict women's access to abortions, lead to unwanted pregnancies and the birth of children with congenital defects, and increase the spread of sexually transmitted diseases, including AIDS.
Gouya, who lives in an upscale area of the capital, Tehran, described the new law as "ridiculous," decrying the state's interference in citizens' personal lives. She said women like her will find ways to circumvent the new rules.
"Instead of resolving economic problems, [authorities] want to further interfere in our lives," Gouya, who revealed only her first name for fear of retribution, told RFE/RL. "It's none of their business. It's my decision."
In Iran, abortions could be legally performed during the first four months of pregnancy if three doctors agreed that a pregnancy threatened a woman's life, or if the fetus had severe physical or mental disabilities that could produce extreme hardship for the mother.
The new law also requires state broadcasters to produce content that encourages women to have more children and denounces celibacy or abortion. It also bans the production, distribution, and publication of any content that violates the country's population policies.
"It is shocking to see the extent to which the authorities have applied criminal law to restrict women's fundamental rights," the UN experts said in a statement, adding that the law will cripple the right to health for women and girls.
Human Rights Watch (HRW) said last week that the law "further violates women's rights to sexual and reproductive health and puts women's health and lives at risk."
"The population growth law blatantly undermines the rights, dignity, and health of half of the country's population, denying them access to essential reproductive health care and information," HRW researcher Tara Sepehrifar said in a statement on November 10.
Tehran-based demographer and health sociologist Simin Kazemi told the daily Shargh that the new law degrades women. "They are seen as tools for reproduction at the service of the government," he said.
Saeed Paivandi, a Paris-based professor of sociology, told RFE/RL that Iranian society "has undergone significant changes" and "mental and cultural transformations in the past 20 to 25 years."
"This is one of the reasons for the decrease in the population," he said. "Women do not want to be only mothers and wives like in the past, and this is not acceptable to the establishment."
He added that mounting economic difficulties in Iran and the high cost of living have also contributed to women's decisions to have fewer or no children.
"The truth is that economic problems do not allow young people to get married or have children after marriage," said Massoud Pezeshkian, a former health minister and a current member of the parliamentary health commission.
"Our youth are unemployed, [and] as long as the unemployment issue is not resolved, these incentives won't bring any changes," he said.
Iran was praised for its effective population policies following the devastating 1980-88 war with Iraq that discouraged pregnancy among underage girls, offered free condoms and subsidized vasectomies, and encouraged families to have two or fewer children.
But those policies have gradually been reversed in recent years, with Supreme Leader Ayatollah Ali Khamenei calling on Iranians to have more children while offering warnings about the country's aging population.
In a speech last year, Khamenei was quoted as saying that "any action and measure for the decrease of the population should [only] be taken after [the population] reaches 150 million."
Tehran-based sociologist Saeed Madani told RFE/RL's Radio Farda that the clerical establishment wants to increase the population for ideological reasons.
"It believes that the increase of the population will lead to the increased influence of religious ideas," he said. "According to this ideology, people are seen as tools [that can] spread religion or increase [Iran's] power and influence."
Source: Rferl.Org
https://www.rferl.org/a/iran-abortions-sterilizations-contraceptives/31568161.html
---------
Meet Shahana Hanif, the First Muslim Woman Elected to the New York City Council
By Adam Kuperstein
November 18, 2021
Winning the race for City Council in Brooklyn's District 39 is a big deal on its own: the last two people to hold that seat are the current mayor, Bill de Blasio, and the next comptroller, Brad Lander. But, the democratic candidate that was elected this time is breaking barriers.
Even in the melting pot of New York City, home to the largest Muslim population in the country, no Muslim woman had ever been elected to the City Council until now.
In January, the 30-year-old activist will also become the first South Asian councilmember and the first woman to represent her district in City Hall.
Before campaigning she traveled to Bangladesh and spent seven months working on her language skills "to be able to talk to everyday people in my community about the issues impacting us on housing, workplace harassment."
Every New Yorker meets about three Bangladeshis every day. We are taxi workers. We're food vendors. We are domestic workers," she said. However, Hanif is not surprised to also be the first Muslim woman on the City Council -- citing political realities after 9/11 and historical gender inequities.
"In this community there aren't youth centers. There aren't spaces that are empowering young women in particular so I set out to do that," she said.
"I'm going into City Hall with a lot of responsibility for this community and for Bangladeshi South Asians, Muslims across this entire city," Hanif said.
When she is sworn in, Hanif will be part of the largest class of woman ever elected to New York City Council -- the first female majority.
Source: NBC New York
https://www.nbcnewyork.com/news/local/meet-shahana-hanif-the-first-muslim-woman-elected-to-the-new-york-city-council/3410555/
------------
Women In Crypto: Raise Your Hands (So We Can See You)
SARA HAMDAN
November 18, 2021
Boardrooms and banks have historically been dominated by men. But with a brand new industry like the cryptocurrency market — one that is built on the openness of the internet — are there more women at the virtual table?
After the 2008 financial collapse, Bitcoin was created as an alternative to traditional banking. But that promise of financial equity somehow did not translate into diversity. A recent report by consultancy Gemini titled "The State of US Crypto" revealed that 75 percent of crypto investors are men. Ladies, where you at?
Ola Doudin has established herself as a key player in the nascent crypto scene in the Middle East and North Africa. She is the CEO and co-founder of BitOasis, a bitcoin consumer wallet and instant exchange focused on cash-based emerging markets. BitOasis was established in the UAE in 2015 and is recognized as the largest and most-trusted crypto platform in the region today.
"There's been a lot of talk about the crypto space being male dominated, but unfortunately that's been the case with traditional financial services and technology industries too," said Doudin.
"At BitOasis, our team makes a conscious effort to keep the workplace balanced. It's good to see that the skewed gender ratios are slowly improving as we're seeing more women in crypto and fintech, with an increasing number of them taking on high-impact roles."
As more crypto companies and startups open in the region, we are gradually seeing more women taking on senior roles. "I do think that hiring decisions in the crypto industry are driven by sexism or other stereotyping," said Alina Parfilava, compliance manager at Midchains, a crypto startup based in Abu Dhabi that is one of the first regulated crypto exchanges in the UAE.
"There are no barriers for women to become active in crypto and other tech related startups. In fact, I am evidence of the crest of a wave for more female representation in the technology sector. Daily, we are doing business with women from crypto related startups, regulators and consultancies." Zina Ashour was approached about her role as marketing co-founder of iOWN Group, a tech company that invests in developing fintech solutions built on blockchain in the region.
"I don't see many women active in the space, perhaps because everyone is underestimating the value of blockchain and the future of crypto," she said, adding: "Financial education, particularly for women, is key."
The Gemini research report details an interesting split on this point: There may be more men actively investing in crypto, but women expressed just as much interest. Fifty-three percent of women — compared to 47 percent of men — identified as "crypto curious," meaning they want to learn more about the market. So the interest and appetite from women is there.
Nagham Hassan, a crypto content creator, is trailblazing in this space with her educational YouTube videos in Arabic discussing all things crypto. She started the YouTube channel after trying to find Arabic videos that would explain the new digital asset class to her father and discovering no good ones existed.
She took crypto seriously when her native Lebanon's centralized banking system began to crumble. Unable to withdraw large amounts of her own money from the bank and struggling with inflation, the Dubai-based creator became "mesmerized by the underlying blockchain technology and the concept of decentralization."
"I was shocked to find that only 4.4 percent of my viewers are female and 95.6 percent are male," she said. "This variance concerned me because it meant women are less exposed to crypto and they are missing out on a huge opportunity. That's why I address this topic in live chats and I urge women to learn about it. It's not a techie guy thing, it is the future and it will impact our day to day lives."
Hassan will be a speaker at Blockchain World, part of DSC in Dec. 15-17 in ADNEC alongside industry heavyweights. Natalie Brunnell, who hosts a popular video podcast on cryptocurrencies, will be flying in from Los Angeles for the event.
"While the tide is turning, and we are noticing an increasing number of women entering the industry, there is still a lot of work to be done to speed up the process of achieving a more equal and inclusive industry," said Brunell, CEO of American Dreams Media. "Bitcoin not only has the power to transform global financial systems, but it can also disrupt gender inequality."
This is how a community is built, through real and virtual conversations that feature more female faces in the crowd. We will see more NFT launches, new coins launched, and new funds led by women. Investment follows education, and the more diversity we see in this space, the better it will be for all.
Source: Arab News
https://www.arabnews.com/node/1970931
-----------
URL: https://www.newageislam.com/islam-women-feminism/kim-kardashian-afghan-soccer-uk-reality/d/125801
New Age Islam, Islam Online, Islamic Website, African Muslim News, Arab World News, South Asia News, Indian Muslim News, World Muslim News, Women in Islam, Islamic Feminism, Arab Women, Women In Arab, Islamophobia in America, Muslim Women in West, Islam Women and Feminism