New Age Islam News Bureau
24 Jul 2018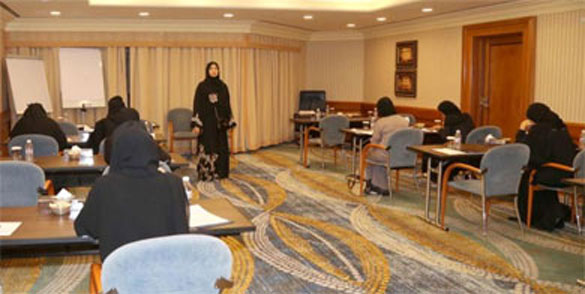 Fifteen candidates will be selected to join the air traffic control program from a total of 128 applicants.
------
• 128 Women Take Tests to Join ATC Program
• Elderly Woman's Thoughts on How We Misunderstood Religious Texts
• SC Refers Fresh Plea against Polygamy, 'Nikah Halala' To Constitution Bench
• Saudi Courts to Dispatch Divorce Documents through SMS
• Justice Tahira Safdar Nominated As First Woman Chief Justice of a Pakistani High Court
• Syeda Salva Fatima: A Pilot Gives Wings to Dreams Of Many
• Centre Supports in SC Plea Against Female Genital Mutilation In Dawoodi Bohra Muslim Community
• Audi Sales Soar Thanks To Female Buyers
• Fatwa Cannot Infringe On Muslim Women's Rights: Communist Party of India
Compiled by New Age Islam News Bureau
URL: https://www.newageislam.com/islam-women-feminism/parties-slam-election-commission-pakistan/d/115923
--------
Parties Slam Election Commission of Pakistan Decision over Women Polling Agents
Amir Wasim
July 24, 2018
ISLAMABAD: Major political parties have expressed concern over the latest order of the Election Commission of Pakistan (ECP) that only women polling agents will be allowed at female polling stations across the country.
Leaders of the three main parties — Pakistan Peoples Party (PPP), Pakistan Muslim League-Nawaz (PML-N) and Pakistan Tehreek-i-Insaf (PTI) — have also questioned the timing of the order, saying that such "unnecessary actions" make the electoral process controversial.
"The latest order is an explicable departure from the past practice and aimed at leaving female polling stations entirely at the mercy of official polling staff without necessary oversight by the representatives of political parties," PPP secretary general Farhatullah Khan Babar said on Monday.
Talking to Dawn, Mr Babar said the order had been issued by the ECP when elections were only hours away and "the parties do not have the time to train women polling agents". He said he had received complaints from various candidates, particularly from rural Sindh, that they had been informed about the ECP decision at the eleventh hour.
In the past, the PPP leader said, due to shortage of female election workers in rural areas male polling agents had been posted at female polling stations through a mutual agreement between the contesting candidates who belonged to the same locality, community and extended families.
"Why this abrupt restriction imposed just when the elections are two days away?" he asked.
"If at all it was necessary, the ECP should have issued directives several months ago to enable candidates and parties to train female political workers on how to keep an eye on various facets of polling on election day," he said.
Mr Babar was of the view that the abrupt order at this stage amounted to leaving the polling stations at the mercy of polling staff to manipulate at will the activities on polling day without oversight of candidates and parties through polling agents.
"The army personnel to be posted at the polling stations are complete strangers to the female voters of the area. If strangers can be posted at female polling stations why not male polling agents belonging to the same locality with the consent of the candidates and parties?" he asked.
"The latest order will only tilt the scales against popular political parties and amounts to pre-poll rigging," he said, adding that the PPP called upon the ECP to reverse its order and allow male polling agents at the female polling stations with mutual consent of the candidates and parties.
When contacted, spokesmen for the PML-N and the PTI also expressed the same viewpoint that it was not the proper time for the ECP to issue orders having direct impact on the voting process.
PTI information secretary Fawad Chaudhry said that traditionally parties nominated women polling agents at female polling stations, but there should be no such restrictions if such a provision was not available in laws. He also criticised the ECP for it's another controversial order asking the voters to mention their exact name as given in the computerised national identity card (CNIC) on ballot papers. He was of the view that such directives could create confusion and problems for voters at polling stations.
Mr Chaudhry said it was not the time for the ECP to announce such major decisions as the elections were now just two days away.
PML-N information secretary Mushahid­ullah Khan said the ECP should not take any step which could bring its credibility and independence under question. Besides this, he added, the ECP should desist from taking any measure which could create difficulties for political parties.
He said that apparently there was nothing wrong in the latest ECP directives, but political parties were justified in raising objections to the move because of the timing and the past practice when similar orders were issued to damage certain parties.
When contacted, ECP spokesman Chaudhry Nadeem Qasim said the order had been issued keeping in view "social and moral values". However, he admitted that legally the ECP could not bind the parties to appoint only women as polling agents as there had been no mention of the gender in laws regarding appointment of polling agents.
The spokesman claimed that in the past too, the ECP had approved appointment of women as polling agents at female polling stations. Even at the combined polling stations, female election staff and female polling agents had been deputed in the past outside the polling booths.
He explained that the main job of polling agents was "identification" of voters and said it would be inappropriate to ask any man to do the exercise. When asked about the presence of male soldiers inside and outside the polling stations, Mr Qasim said that troops had nothing to do with the polling process and identification of voters.
https://www.dawn.com/news/1422134/parties-slam-ecp-decision-over-women-polling-agents
--------
128 Women Take Tests to Join ATC Program
July 24, 2018
JEDDAH — Saudi Air Navigation Services Company (SANS) has started tests for 128 females who have applied to join the second batch of the air traffic control program.
Only 15 candidates will be selected from a total of 73 applicants in Jeddah and 57 in Riyadh.
Bander Al-Saleh, public relations officer at SANS, has pointed out that his company has achieved 97 percent Saudization.
The company recruited 252 Saudis, including 17 women, this year to work in its different departments, he said, adding that 12 females who will graduate as air traffic controllers are expected join work soon.
As for Saudi Vision 2030, Al-Saleh said his company has three projects including one to develop a surveillance network that will enhance efficiency, quality of performance and safety of operations.
The second project is the Saudi Future Airspace Concept, which will increase the capacity to meet rising demand especially as the Kingdom expects 30 million pilgrims by 2030.
The third project is the Development of Air Navigation Systems and Procedures, which will introduce a new air traffic control system at all Saudi airports.
"All these projects are expected to be ready by 2020, which will make it a year of achievements," Al-Saleh said.
http://saudigazette.com.sa/article/539653/SAUDI-ARABIA/128-women-take-tests-to-join-ATC-program
--------
Elderly Woman's Thoughts on How We Misunderstood Religious Texts
July 24, 2018
People being divided on the lines of religions are not new. And in most of the case, to widen the gap and build a rift, many quote the religious scriptures to back their point. Which often let us wonder, are religious books a source of conflict or harmony? There have been many instances when people have argued that all the religion in the world speak of the same love and harmony and it is only misinterpretations that sour the relationship. But one post of an elderly woman has got everyone talking on Facebook.
Raghunandan TR, a former joint secretary of govt of India, shared a beautiful conversation between him and his mother over Quran. "Do you know what a progressive religion Islam is?" he quoted his mother saying after he told his Amma, he was an atheist and hence he hadn't read it.
"For example, the status given to women as described in the Quran is high. You must read everything thoroughly to understand for yourself, whether you believe in it or otherwise," the elderly woman added.
But what made this conversation beautiful is that how she stressed that the problem lies in the fact that people reading it don't "understand it's real meaning."
She added that same can be said about followers of Hinduism and Christianity and in retrospect said, "Most people are fools".
The post garnered a lot of appreciation and positive response and Netizens couldn't agree more with his mother. One user wrote, "The day we start reading and understanding our respective religious scriptures there won't be any inter-religious bigotry around."
https://indianexpress.com/article/trending/trending-in-india/an-elderly-womans-thoughts-on-how-we-misunderstand-religious-texts-is-a-must-read-5272041/
--------
SC Refers Fresh Plea against Polygamy, 'Nikah Halala' To Constitution Bench
July 23, 2018
The Supreme Court today sought response from the Centre on a fresh plea challenging practices of polygamy and 'nikah halala' among Muslims, as it referred the matter to a constitution bench that has been already asked to hear a batch of similar petitions. A bench comprising Chief Justice Dipak Misra and justices A M Khanwilkar and D Y Chandrachud considered the submissions of senior advocate Vikas Singh and lawyer Ashwini Upadhyay that the petition be listed before a five-judge constitution bench for final adjudication.
The apex court issued notice to the Centre on the petition filed by one Farjana and tagged the matter along with a batch of petitions to be heard by the constitution bench. "Petitioner is filing this petition under Article 32 of the Constitution seeking a writ, order or direction in the nature of mandamus to declare polygamy and nikah halala, practiced in Muslim community, illegal and unconstitutional for being violative of Articles 14, 15, 21 and 25 of the Constitution," the plea said.
The petition further sought a declaration that extra-judicial talaq is a cruelty under Section 498A of the IPC, nikah halala is an offence under Section 375 of the IPC, and polygamy is an offence under Section 494 of the IPC, 1860. The apex court, which on August 22 last year had banned the age-old practice of instant 'triple talaq' among Sunni Muslims, had on March 26 this year decided to refer to a larger bench a batch of pleas challenging the constitutional validity of polygamy and 'nikah halala' among Muslims.
While polygamy allows a Muslim man to have four wives, 'nikah halala' is a process in which a Muslim woman, who wants to re-marry her husband after divorce, has to first marry another person and get a divorce from the second person after the consummating the marriage. The pleas were referred to a larger bench by the Supreme Court after an earlier five-judge constitution bench, in its 2017 verdict, had kept open the issue of polygamy and 'nikah halala', while quashing the practice of 'triple talaq'. It had also issued notices to the Law and Justice Ministry, the Minority Affairs Ministry and the National Commission of Women (NCW) at that time.
Some petitions have also challenged the practices of 'Nikah Mutah' and 'Nikah Misyar' — two types of temporary marriages where duration of the relationship is specified and agreed upon in advance.
In one of the petitions, one Sameena Begum has said that by virtue of Muslim Personal Law and Section 494 of the Indian Penal Code (marrying again during lifetime of husband or wife) was rendered inapplicable to Muslims and no married woman from the community has the avenue of filing a complaint against her husband for the offence of bigamy.
Another plea was filed by one Rani alias Sabnam who alleged that she and her three minor kids have been thrown out of the matrimonial home after her husband re-married. She has sought that the practices of polygamy and 'nikah halala' among Muslims be declared as unconstitutional.
A similar plea was filed by Delhi-based Nafisa Khan seeking almost same reliefs. She has sought to declare the Dissolution of Muslim Marriages Act, 1939, as unconstitutional and violative of Articles 14, 15, 21 and 25 (freedom of conscience and free profession, practice and propagation of religion) of the Constitution in so far as it fails to secure for Indian Muslim women the protection from bigamy which has been statutorily secured for women in India belonging to other religions.
The top court had also allowed Muslim Women Resistance Committee, Kolkata to file an application for impleadment as a party in the hearing.
https://indianexpress.com/article/india/sc-refers-fresh-plea-against-polygamy-nikah-halala-to-constitution-bench-5272019/
--------
Saudi Courts to Dispatch Divorce Documents through SMS
July 24, 2018
RIYADH — The Ministry of Justice has announced that divorced women will receive divorce documents from the courts through SMS. The announcement followed complaints by a number of women about not receiving their divorce deeds through post.
Minister of Justice and President of Supreme Judicial Council Waleed Al-Samaani said divorce deeds used to be mailed to the postal addresses registered at the National Information Center.
"The ministry had previously unified its records by linking up with the database of the National Information Center and the Interior Ministry's Absher portal. The social status of citizens is immediately updated in their Absher accounts whenever a divorce petition is approved. To protect the rights of women and to ensure that their divorce deeds reach them without delay, we have launched the SMS service that will notify the women of their marital status the moment the divorce is approved," said Al-Samaani. Many people took to Twitter to vent their anger over numerous cases where women had no idea that they were divorced, a matter which had immensely affected their lives.
One of the accounts stated that a woman found out that she was divorced more than 15 years later after the death of her husband. She had been living with him as husband and wife when he died. It was only when she went to the court to claim her inheritance she found out that her husband had divorced her more than a decade ago and that she had no right to inherit him.
According to one tweet, a woman learned about her divorce from her ex-husband's sisters when they used the information to humiliate her.
One woman tweeted that her husband waited until Ramadan to tell her that he had divorced her because he wanted her to cook for him.
Another woman said her husband divorced her but he never told her until she got pregnant. He then denied the child was his and refused to shoulder any financial responsibility.
http://saudigazette.com.sa/article/539651/SAUDI-ARABIA/Courts-to-dispatch-divorce-documents-through-SMS
--------
Justice Tahira Safdar Nominated As First Woman Chief Justice of a Pakistani High Court
Rana Bilal
July 23, 2018
Chief Justice Mian Saqib Nisar on Monday announced Justice Tahira Safdar as the first ever woman chief justice of a Pakistani high court.
Addressing the launch for Justice retired Fakhrun Nisa's new book, Justice Nisar said that the retired judge had recently said to him that there was an injustice served to her [when she was overlooked for the position of Lahore High Court chief justice]. "Today I am trying to right that wrong — as that was an injustice done to women and not just an individual — and nominate Justice Tahira Safdar as the first ever female high court chief justice in Pakistan."
Justice Safdar will take charge of her new role following the retirement of incumbent Balochistan High Court Chief Justice Mohammad Noor Muskanzai, who reaches superannuation on August 31.
According to her biography, as recorded on the Balochistan High Court website, Justice Tahira Safdar, born on Oct 5, 1957 in Quetta, is the daughter of renowned lawyer Syed Imtiaz Hussain Baqri Hanafi.
She made history in 1982 when she became the first woman civil judge in Balochistan.
She received her basic education from the Cantonment Public School, Quetta, and went on to complete her bachelor's degree from the Government Girls College, Quetta.
Justice Safdar later earned a master's degree in Urdu literature from the University of Balochistan, as well as a degree in law from the University Law College, Quetta, in 1980.
After attaining success in a competitive examination held by the Balochistan Public Service Commission, she was appointed as a senior civil judge on June 29, 1987. She was made additional district and sessions judge on Feb 27, 1991.
On March 1, 1996, she was promoted to district and sessions judge. She also worked as a presiding officer in the Labour Court.
She was appointed a member of the Balochistan Services Tribunal on Oct 22, 1998, and worked in that capacity till she was appointed chairperson of the Balochistan Services Tribunal on July 10, 2009.
While working as chairperson, Justice Tahira Safdar was elevated to the position of additional judge of the high court on Sept 7, 2009, and confirmed as a BHC judge on May 11, 2011.
She is currently a member of the three-judge special court conducting the trial of former president Pervez Musharraf for committing treason by proclaiming a state of emergency on Nov 3, 2007.
https://www.dawn.com/news/1421995/justice-tahira-safdar-nominated-as-first-woman-chief-justice-of-a-pakistani-high-court
--------
Syeda Salva Fatima: A Pilot Gives Wings to Dreams Of Many
July 24, 2018
A Youtube channel "LATEST CELEBRITY NEWS" has featured Syeda Salva Fatima who is all set to join an airline and is one of the four Muslim women in India who hold a Commercial Pilot's Licence (CPL).
Syed Ashfaq Ahmed, who is a bakery worker of modest means, never thought his daughter could realize her dream and become a pilot one day. He was aware of her fascination for flying and Airplanes but with his poor earnings in India, he could never think of ever being able to help her fulfill her life's dream of becoming a pilot.
But everything changed when she appeared at the EAMCET coaching at an institute. "What will you like to become", the instructor asked, and he couldn't believe his ears when the girl said "A Pilot." Although everyone who heard her was amused by her answer and they dismissed it as a childish idea. Zahid Ali Khan, Editor of the Urdu Daily, Siasat, believed Salwa when he saw the determination in her eyes when she said it. And it was he who offered her moral and financial support initially to realize her dream. He encouraged and groomed Salwa. But the support didn't stop there when he used his vast influence to get her admitted to the Andhra Pradesh Aviation Academy in 2007. After that, she was unstoppable and Salwa is now busy appearing for interviews of various airlines in Delhi and is hopeful of landing a job soon.
She was recently asked if being a woman makes piloting difficult? To which she replied, "Not at all. The aircraft doesn't know or care about your gender. You just have to perform."
As a liberated woman, it's a pity she won't go as far as to ditch the traditional Muslim Hajib she is forced to wear. If we want to talk about gender and equality it's hard not to bring a fact like that to light. Her culture tells her she can't show other men her head and that she needs to wear modest clothing but she is worried about equality? Seems a bit far-fetched don't you agree?
https://www.siasat.com/news/syeda-salva-fatima-pilot-gives-wings-dreams-many-1384217/
--------
Centre Supports in SC Plea Against Female Genital Mutilation In Dawoodi Bohra Muslim Community
July 23, 2018
New Delhi, Jul 23 (PTI) The Centre today told the Supreme Court that it supported the petition opposing the practice of female genital mutilation in the Dawoodi Bohra Muslim community.
A bench headed by Chief Justice Dipak Misra agreed to hear on July 30 the plea filed by Delhi-based lawyer Sunita Tiwari and asked the parties to file their written submissions.
The bench also comprising Justices A M Khanwilkar and D Y Chandrachud asked the parties to advance arguments on the plea and on the aspect as to whether it can also be referred to a Constitution bench.
"I am supporting the petitioner. They can begin their arguments on Monday," Attorney General K K Venugopal, appearing for the Centre, told the court.
Senior advocate Mukul Rohatgi said that he was seeking to intervene on behalf of some scholars and doctors who wanted to oppose the age-old practice of genital mutilation of minor girls in the community.
Appearing for a Muslim group, senior advocate A M Singhvi had said during an earlier hearing that the matter be referred to a constitution bench as it pertained to the issue of essential practice of the religion which needed to be examined.
He had said that the practice of female genital mutilation was a religious and customary practice and the courts should not intervene in this area.
The apex court had on July 9 questioned the practice of female genital mutilation of minor girls in the Dawoodi Bohra Muslim community, saying it violates the bodily "integrity" of a girl child.
The Attorney General had said that the practice causes irreparable harm to girl children and needed to be banned.
He had also told the bench that countries like the USA, the United Kingdom, Australia and around 27 African countries have banned this practice.
Earlier, the apex court had ordered Kerala and Telangana to be made parties to a PIL that has challenged the practice.
It ordered that states like Kerala and Telangana, where Bohra Muslim community resides, should also be made parties to the litigation and issued notice to them as well. State of Maharashtra, Gujarat, Rajasthan and Union Territory Delhi are already party to the case.
The court had on May 8 agreed to examine the issues raised by Tiwari saying that the practice of female genital mutilation was "extremely important and sensitive".
It had issued notices and sought replies from four Union ministries, including the Woman and Child Development, besides Maharashtra, Gujarat, Rajasthan and Delhi where Dawoodi Bohras, who are Shia Muslims, predominantly reside.
Tiwari, in her plea, has sought a direction to the Centre and the states to "impose a complete ban on the inhuman practice" of 'khatna' or "female genital mutilation" (FGM) throughout the country.
The plea has sought a direction to make FGM an offence on which law enforcement agencies can take cognisance on their own. It has also sought to make the offence "non-compoundable and non-bailable" with provision for harsh punishment.
The ministries of Law and Justice, Social Justice and Empowerment have also been made parties to the plea which referred to various conventions of the United Nations, to which India is a signatory.
The practice of female genital mutilation resulted in "serious violations of basic fundamental rights of the victims who in these cases are minors," the plea said.
The FGM is performed "illegally upon girls (between five years and before she attains puberty)" and is against the "UN Convention on the Rights of the Child, UN Universal Declaration of Human Rights of which is India is a signatory", the plea said, adding the practice caused "permanent disfiguration to the body of a girl child".
"The practice of 'khatna' or 'FGM' or 'Khafd' also amounts to causing inequality between the sexes and constitutes discrimination against women. Since it is carried out on minors, it amounts to serious violation of the rights of children as even minors have a right of security of person, right to privacy, bodily integrity and the freedom from cruel, inhumane or degrading treatment," the plea said.
"It is a ritual performed on every girl child within the Dawoodi Bohra religious community without any medical reason and does not have any reference in the Quran.
"It violates the rights of the child and human rights. It also violates the Universal Declaration of Human Rights and is a crime in the Unites States of America under the Illegal Immigration Reform and Immigrant Responsibility Act of 1996 and now a crime in Australia and some other countries as well," it claimed.
"There is no law in India banning FGM or Khatna to declare it illegal," it added. PTI SJK RRT ABA MNL SJK TIR TIR
https://www.indiatoday.in/pti-feed/story/centre-supports-in-sc-plea-against-female-genital-mutilation-in-dawoodi-bohra-muslim-community-1293989-2018-07-23
--------
Audi Sales Soar Thanks To Female Buyers
July 24, 2018
Samaco Automotive Company, the exclusive dealer for Audi cars in Saudi Arabia, has announced a substantial sales growth compared to the same period last year. The company attributed this exceptional rise in sales to the implementation of the royal decree allowing women to drive cars from June 24.
The company stated that its sales to women, in some parts of the Kingdom, reached more than 50 percent of the total sales in June. Samaco noted that Audi car showrooms had witnessed more interest from female customers earlier in the year, but that this increased substantially since the beginning of June, reflecting the keen desire of women to learn more about Audi cars. Enquiries from women covered all aspects of the purchase process, including cash and credit sales offers as well as the company's after-sales services. There was also a keen interest in Audi car technologies.
The company reported higher sales on Audi cars in general, and in particular increased demand for Audi A5, A8, Q2 and Q7 models. The Audi Sport RS models have also been in high demand since the royal decree came into force, indicating the preference Saudi women have for performance models.
Samaco Automotive Company has recruited Saudi women to assist the increasing number of women visiting Audi showrooms.
Kerem Tas, general manager of the Audi brand in Samaco Automotive, said: "Since the issuance of the royal order allowing women to drive on Sept. 29, 2017, automotive companies anticipated an increase in sales due to the entry of women as potential customers. We, at Audi also expected to achieve a reasonable sales increase, but to our surprise, the sales to our female customers have contributed to more than 20 percent of our total sales Kingdom-wide so far."
http://www.arabnews.com/node/1344241/corporate-news
--------
Fatwa Cannot Infringe On Muslim Women's Rights: Communist Party of India
New Delhi, July 23 (UNI) The national secretariat of Communist Party of India (CPI) on Monday condemned the fatwa issued against Uttar Pradesh's Bareilly-based two women, Nida Khan and Farhat Naqvi for speaking out against the 'inhuman Islamic practices'.
"A statement from the All India Faizan-eMadina Council, which issued the fatwa on July 20, signed by its chief Moin Siddiqui Noori, offered a reward to anyone who would stone and cut the hair of two women, who recently spoke out against triple talaq and nikah halala practices" the CPI said in a press release.
Nida Khan and Farhat Naqvi claimed they were 'divorced' through triple talaq, the Left party pointed out and added that "in a recent press conference, Khan had come out in support of a woman who had claimed she was divorced this way twice and forced to marry her father-in-law in the name of nikah halala, a law that requires a woman to marry and sleep with another man in order to return to her first husband", the CPI added.
The Left party said that it is extending full support to the fighting duo and appealed to all women in general and Muslim women in particular to oppose vehemently any move to deny them their just and genuine rights.
http://www.uniindia.com/~/fatwa-cannot-infringe-on-muslim-women-s-rights-communist-party-of-india/India/news/1297596.html
--------
URL: https://www.newageislam.com/islam-women-feminism/parties-slam-election-commission-pakistan/d/115923
New Age Islam, Islam Online, Islamic Website, African Muslim News, Arab World News, South Asia News, Indian Muslim News, World Muslim News, Women in Islam, Islamic Feminism, Arab Women, Women In Arab, Islamophobia in America, Muslim Women in West, Islam Women and Feminism