New Age Islam News Bureau
9 March 2019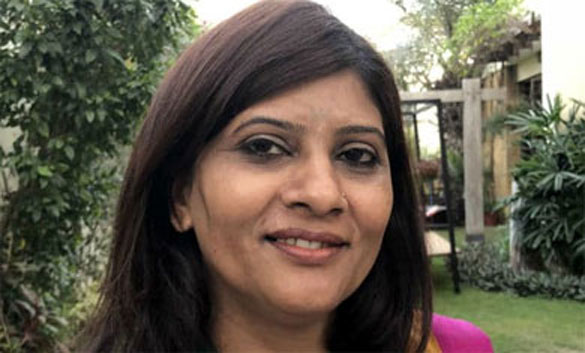 Krishna Kumari Kohli belongs to the Kohli community from the remote village of Dhana Gam. (File)
------
• Wife of Jailed Qatari Royal: There Are No Human Rights In Qatar
• Istanbul Police Fire Tear Gas At Banned Women's Day Rally
• Afghan Women's Role In Civil Service Increases
• Taking Away Inheritance Rights of Women Forbidden In Islam: Pakistan President
• Women's Quota in Police Jobs to Be Doubled, Says Sindh IG
• Pakistani Female Senators Voice Concern over Women Not Given Their Due Rights
• Sudan's Bashir Orders Release of Female Detainees on International Women's Day
• Tunisia Divided Over Equal Inheritance For Women
• Thousands March For Women's Rights, Gender Equality in KL
• Bosnian Women Struggle To Return Female Relatives, Children from Syria
Compiled by New Age Islam News Bureau
URL: https://www.newageislam.com/islam-women-feminism/pakistans-first-dalit-hindu-female/d/117978
--------
Pakistan's First Dalit Hindu Female Lawmaker, Krishna Kumari Kohli, Addresses Parliament
March 8, 2019
Islamabad, Mar. 8, 2019: Krishna Kumari Kohli, Pakistan's first female senator from the Hindu Dalit community, on Friday chaired the session of the upper house of parliament on occasion of International Women's Day.
"Chairman Senate of Pakistan decided to make our colleague Krishna Kumari Kohli aka Kishoo Bai to Chair the Senate for today on Women's Day," Senator Faisal Javed tweeted.
Krishna, 40, was elected as senator in March 2018 after spending many years working for the rights of bonded labourers in Muslim-majority Pakistan. She is the first Thari Hindu woman to be elected to the Pakistan senate.
She belongs to the Kohli community from the remote village of Dhana Gam in Nagarparkar area of Sindh province where a sizeable number of Hindus live.
"I consider myself very fortunate today to be sitting on this seat…," she said before starting the session.
International Women's Day is observed across the world on March 8.
Born to a poor peasant, Jugno Kolhi, in February 1979, Krishna and her family members spent nearly three years in a private jail owned by the landlord of Kunri of Umerkot district.
She was a grade 3 student at the time when held captive. She was married to Lalchand at the age of 16, when she was studying in 9th grade.
She pursued her studies and in 2013 she did masters in sociology from the Sindh University. She had joined the Pakistan Peoples Party as a social activist along with her brother, who was later elected as Chairman of Union Council Berano.
Krishna's election to Senate represented a major milestone for women and minority rights in Pakistan.
http://mattersindia.com/2019/03/pakistans-first-hindu-female-lawmaker-addresses-parliament/
--------
Wife of Jailed Qatari Royal: There Are No Human Rights In Qatar
8 March 2019
Asma Rayan, the wife of Sheikh Talal bin Abdulaziz bin Ahmed bin Ali Al-Thani, said on Thursday the Qatari regime had deprived her and her children from their basic human rights to get "revenge" on their jailed father at a Geneva Press Club conference.
The mother of four said Tamim's regime forced her family into dire living conditions after they were put in poor housing and prevented from obtaining basic healthcare and education.
The regime, she said, tried to torture her husband by attacking his children "mentally and physically" and treating them like "filth" while he was in jail.
"If there [are] human rights in Qatar, then this shouldn't be happening," Rayan said.
Rayan added that they were forced to leave their home and bare with unlivable conditions, while she was pregnant, and that they were given no means to support themselves.
She said that because the housing they were put in was full of insects, the children fell ill but were denied access to healthcare.
Long-standing family feuds
Rayan stated that feuds within the family escalated after the death of Sheikh Abdul Aziz bin Ahmed, one of the founders of Qatar, when he was in exile in Saudi Arabia in 2008.
Sheikh Talal's own assets were frozen and inheritance was withheld following his father's death. Without access to money or property, he was unable to pay his debts and was jailed hereafter.
"He was trapped into a conspiracy of signing cheques. It was a set up to make him go into business[es]. They managed to make him sign the cheques, and through that [he] was an easy target to put him in jail," she said.
According to Rayan, the Qatari regime attempted to force Sheikh Talal to sign papers attesting to his insanity, but she managed to convince her husband not to.
Rayan noted that her husband was jailed after he demanded the granting of his rights, but instead the regime "made him suffer".
Sheikh Talal, Rayan's husband, is the grandson of Sheikh Ahmed bin Ali al-Thani, who was the Emir of Qatar from 1960 until 1972.
The late Sheikh Ahmad was deposed by his cousin Sheikh Khalifa bin Hamad, who is the grandfather of Qatar's current Emir Tamim bin Hamad.
https://english.alarabiya.net/en/News/gulf/2019/03/08/Wife-of-jailed-Qatari-royal-There-are-no-human-rights-in-Qatar.html
--------
Istanbul Police Fire Tear Gas At Banned Women's Day Rally
9 March 2019
Istanbul police on Friday fired tear gas at thousands of women who took to the city's central avenue on International Women's Day in defiance of a protest ban to demand greater rights and denounce violence.
Police also pushed back a sea of women, wearing purple wigs, masks, and whistling at the entrance to the city's main pedestrianized shopping street of Istiklal Avenue, an AFP correspondent reported.
https://english.alarabiya.net/en/News/world/2019/03/09/Istanbul-police-fire-tear-gas-at-banned-women-s-day-rally.html
--------
Afghan Women's Role In Civil Service Increases
March 9, 2019
The number of women employees in civil service departments has increased by five percent in 2018 against its previous year, said Ahmad Nader Naderi, Chairman of the Independent Administrative Reform and Civil Service Commission.
Addressing a gathering on the International Women's Day in Kabul, Naderi said the participation of Afghan women in government departments has reached to 27 percent.
The statistics of the authority show that women made 22 percent of government employees in 2017 while it has increased to 27.33 percent this year.
Capacity building, learning new skills, government's support, easing the appointment process and organizing written tests for vacant government posts helped women to play a greater role in civil service departments, he said.
"This year has been the best year for women in terms of being recruited in government's institutions," Naderi said. "In the past years, women had prominent role in sacred profession of teaching and health services, but today, fortunately, the opportunity has been provided for them to work in different fields and different levels of management."
Naderi said he is hopeful that women will make 50 percent of Afghanistan's civil service employees in the future.
Naderi said there are possibilities that women's role will decrease if they are not supported.
"We can see the threat of a rollback in different areas including in politics, in the talks for ending the war or in social and cultural obstacles and limitations which are facing women," Naderi said.
This comes as a number of women rights activists have expressed their concerns over a possible ignorance to women's rights and achievements in the peace talks with the Taliban.
The activists have said that their rights and past achievements should not be sacrificed in the talks with the Taliban.
Afghan women must have a say in the future of their country, Amnesty International said today, as the human rights organization unveiled a mural in Kabul celebrating their tremendous achievements.
"Afghan women are famous for their resolve and we are celebrating that this Women's Day. Despite more than 17 years of conflict, they have made remarkable strides. They are lawyers, doctors, judges, teachers, engineers, athletes, activists, politicians, journalists, bureaucrats, run their own businesses and are in the ranks of the military and police," said Samira Hamidi, South Asia campaigner at Amnesty International.
According to the Amnesty International, in 2009, Afghanistan passed the law on Elimination of Violence Against Women, after a hard-fought struggle led by women human rights defenders. The law, which fell into disuse after parts of it were absorbed into Afghanistan's revised Penal Code, was reaffirmed by President Ashraf Ghani in March 2018.
https://www.tolonews.com/index.php/afghanistan/afghan%C2%A0women%E2%80%99s-role%C2%A0%C2%A0civil%C2%A0service%C2%A0increases
--------
Taking Away Inheritance Rights of Women Forbidden In Islam: Pakistan President
March 9, 2019
Federal Ombudsman for Protection against Harassment of Women at Workplace, Kashmala Tariq hosted an event on International Women's Day at President Secretariat. President of Pakistan Dr. Arif Alvi was the chief guest of this vibrant event, the attendance of Mr. Syed Ali Haider Zaidi Federal Minister for Maritime & Shipping, Ms. Zartaj Gul Federal Minister for Ministry of Climate, Senators and Ambassadors and people from all spheres of life justified the slogan "Inclusion not Seclusion" put forward by none other than Federal Ombudsman Kashmala Tariq. The purpose behind this slogan was to amplify the importance of both genders being hybrid for the betterment of whole society.
The welcome speech was delivered by the Federal Ombudsman Kashmala Tariq wherein she put forward the slogan "Inclusion not Seclusion" and asserted the importance of collective responsibility and roles of both genders. She stressed on the plight of working women which is yet to be addressed, issues like harassment, hostile environment, discrimination and non conducive conditions at workplace. She shared that women are performing extraordinary in all sectors and in recent years almost 40% of CSP officers are women. She further stated that this day is recognized for the achievement of great women without any regard to divisions whether national, ethnic, linguistic, cultural, economic or political.
While addressing all the speakers threw light upon empowering women, rights of women and the role of society for adaptation of the basic roles enshrined in the Holy Quran and the Constitution of Pakistan. She vowed and pledged to make gender diversity real and not surreal.
The Honourable President of Islamic Republic of Pakistan Dr. Arif Alvi delivered the closing speech and shared his views on harassment at workplace and appreciated Federal Ombudsman Kashmala Tariq for her efforts in this regard. He stressed on the rights of women especially the inheritance rights in remote areas. He further stated that taking away the inheritance rights of women is strictly forbidden in Islam. The President said that women would remain vulnerable for physical and mental violence unless they are made financially independent. The President considers this a worrisome situation that after fourteen hundred years our society is still unable to espouse these essential teachings of Islam.
A performance at the end of evening by the group of young girls from Lok Virsa, depicting all the cultures through their attires added more colours to the event.
https://pakobserver.net/taking-away-inheritance-rights-of-women-forbidden-in-islam-alvi/
--------
Women's Quota in Police Jobs to Be Doubled, Says Sindh IG
March 09, 2019
HYDERABAD: Sindh Inspector General Dr Syed Kaleem Imam has said that women quota in police jobs will be increased from five to 10 per cent and newcomers will be appointed as ASIs so that they start their professional career "with dignity".
Speaking at a programme held in the Police Ground here on Friday to mark the International Women's Day and later speaking to reporters, the IG said that the Sindh police were committed to change the 'thana culture'. The department was striving hard for a progressive law on the pattern of the Police Order-2002 which was worked out after due deliberations.
"We have decided to assign major and principal roles to women officers so that they can work comfortably," he said.
IG Imam said that it's time for de-centralisation and specialisation; that's why the concept of regional police officer (RPO) was introduced. The posts of "mini-IGs" [additional IGs] were created to take care of three ranges of Hyderabad and two of Sukkur region. "All works and appeals will be handled by these additional IGs locally and they will be referring cases to the IG for ultimate policy and strategy framework," he explained.
"You will soon hear in days to come that a progressive law has been framed," he said.
Regarding the event, the IG said that the Sindh police expressed solidarity with women by observing International Women's Day. He said that a shuttle service, day-care centres and other upgraded facilities were being ensured for policewomen, adding that they would be posted in districts on important positions to enable them to work at a par with their male counterparts.
Hyderabad SSP Sarfaraz Nawaz Shaikh spoke highly of the official in-charge of local Madadgar, Sakina Bhatti. He acknowledged that policewomen in this police range put in their full potential. He indicated that they were taking care of the women protection and complaint cells.
Jamshoro SSP Tauqir Naeem said this region had a rich history as far as women's struggle was concerned. "We cannot remain in a state of denial in this world of globalisation," he said.
Citizens-Police Liaison Committee (CPLC) Hyderabad chief Dr Farid Qasim, Raffia Bangash, Marvi, Shabana Khokhar, Gulnaz and Sakina Bhatti also spoke.
Aurat Azadi March
A large number of women turned up to participate in Aurat Azadi March organised by rights activists to mark International Women's Day here on Friday.
The participants started the march from Shahbaz Building and walked to the local press club where they took part in a colourful programme and listened to speeches by their leaders.
Women Action Forum activist Amar Sindhu said that Sindh's future was directly linked with women who did not have their political party.
Arfana Mallah said that women would no more tolerate exploitation in any form. Women were denied right to live but no society could progress without emancipation of women, she said.
Sindhi Aurat Tanzeem leader Zahida Dahri said that women had always fought for their rights and now they would not remain silent over violence.
Women Democratic Front activist from Islamabad, Asmat Shahjehan, said that women would now take their destiny in their own hands. She slammed Pakistan Tehreek-i-Insaf government for "being silent" over rights of women.
The gathering adopted a resolution calling upon federal and provincial governments to ensure constitutional guarantee of minimum wages to women, ban forced labour, provide economic opportunities to women, amend Sindh Tenancy Act and distribute land among landless women.
It further demanded enactment of Sindh Domestic Workers Act, abolition of Council of Islamic Ideology, amendment to marriage act and law of inheritance.
Folk singers Mai Zainab, Taj Mastani, Comrade Fozia and others sang different songs.
Home-Based Women Workers Federation also organised a rally. The NGO's general secretary Zahra Khan said that Pakistan was facing worst crisis and the government had made the country "slave" to International Monetary Fund, World Bank and other moneylending institutions.
Peasant leader Sabhagi Bheel said that women peasantry was passing a life worse than animals, especially Hindu women who faced slavery in a disgraceful manner.
Sindh University organised a seminar to mark the day where Vice Chancellor Prof Dr Fateh Mohammad said that Pakistani women were still far away from real freedom. True liberation of women could happen after women's socio-economic and gender emancipation, he said.
https://www.dawn.com/news/1468407/womens-quota-in-police-jobs-to-be-doubled-says-sindh-ig
--------
Pakistani Female Senators Voice Concern Over Women Not Given Their Due Rights
Ijaz Kakakhel
MARCH 9, 2019
Appreciating women's participation, the Senate on Friday passed a unanimous resolution commending the role of Pakistani women in nation building and demanded of the government for appropriate measures for empowerment of women.
The resolution was moved by Nuzhat Sadiq on the occasion of International Women's Day (IWD). When the House started discussion on IWD, Senate Chairman Sadiq Sanjrani left the seat for minority member Senator Keshoo Bai to preside the session. Sadiq Sanjrani lauded the contributions of Pakistani women in different fields including politics and sports. He said such an environment should be created that enables our women to move forward without any impediment.
The opposition senators staged a walkout from the house against the government's exclusion of former prime minister Benazir Bhutto's name from the official Women's Day advertisement. The issue was raised by Pakistan People's Party (PPP) Senator Sherry Rehman who took to the floor of the House and said, "The world acknowledges the services of Benazir Bhutto. The government should apologise for not including her name in the official advertisement released to mark IWD. The government should make alterations to the advertisement by this evening.
Leader of the House Senator Shibli Faraz seconded Sherry Rehman and said, "Pakistani nation values the services of Benazir Bhutto. The advertisement should have mentioned Benazir's name. We will look into how her name was not included."
In his remarks on the occasion, Sanjrani appreciated the contributions of Pakistani women in different fields including politics and sports. He said such an environment should be created that enables our women to move forward without any impediment.
The Senate held discussion to commemorate IWD. Initiating the debate, Senator Sassui Palijo hailed the services of Fatima Jinnah, Benazir, Kalsoom Nawaz, Asma Jehangir and others for the cause of democracy in the country.
She said women should be given equal perks and privileges as per their male counterparts in the fields they are serving.
Rehman said the PPP had always raised voice for the rights of women. She added that the Aurat March was being taken out in different cities and all segments of the society should participate in them. Sitara Ayaz said our women were excelling in different areas which depict that they were second to none. She said our women parliamentarians were actively participating in the proceedings of the House and bringing legislation on important matters.
Rubina Khalid called for economic empowerment of women folk. Nighat Mirza stressed the need for creating awareness amongst the people about the rights of women. Quratulain Marri said that curbs on women should be lifted and they should be provided conducive environment to leave an impact on the society. Sana Jamali recalled that women played an active role in the independence movement. She said personalities like Fatima Jinnah and Benazir were a role model for us.
Kalsoom Parveen said Islam gave great respect and honour to women. She said that we should follow the Islamic injunctions for empowerment of women. She regretted that women in our society were not being given their share in inheritance. Nuzhat Sadiq said women constituted 52 percent of the population and the government should take requisite steps to facilitate them.
Minister of State for Parliamentary Affairs Ali Muhammad said the lives of Ummahatul Momineen were a role model for all of us. He said the government was committed to work towards the empowerment of women. Others who also spoke on the occasion include Najma Hameed, Rukhsana Zuberi, Abida Azeem and Gul Bashra.
https://dailytimes.com.pk/363110/female-senators-voice-concern-over-women-not-given-their-due-rights/
--------
Sudan's Bashir Orders Release of Female Detainees on International Women's Day
March 9, 2019
Sudan's President Omar al-Bashir ordered on International Women's Day on Friday the release of all women arrested in connection with anti-government demonstrations, hours after protesters marched in the two largest cities.
Sudan has seen near-daily protests against Bashir since December 19. The demonstrations were triggered by price increases and cash shortages but developed into the most sustained challenge to Bashir since he took power in a military coup three decades ago.
During a meeting on Friday, Bashir told the head of the security and intelligence service to release all women who have been detained in connection with the protests, according to a presidency statement. Anti-government activists estimate that more than 150 women are currently in prison for participating in protests.
Earlier, hundreds of protesters chanted anti-government slogans after leaving Friday prayers at a major mosque linked to the opposition Umma party in the city of Omdurman, near Sudan's capital, drawing tear-gas volleys from police, eyewitnesses said.
Crowds also gathered in several areas of the capital Khartoum after prayers, witnesses said. In the neighborhood of Burri, dozens chanted "the revolution is the choice of the people" and "fall, that's it", to send the message that their only demand is Bashir's departure. Police later fired tear gas and chased protesters through side streets to disperse them.
Last month Bashir declared a state of emergency, dissolved the central government, replaced state governors with security officials, expanded police powers and banned unlicensed public gatherings.
That has not stopped the protesters, hundreds of whom also demonstrated on Thursday under a women's day theme.
Since the emergency measures came into effect last month, courts have been trying protesters in evening sessions, sparking more rallies outside court buildings.
Bashir is wanted by the International Criminal Court over charges of masterminding genocide in the Darfur region, which he denies. He has been lobbying for Sudan to be removed from a list of countries Washington considers state sponsors of terrorism.
The listing has blocked the investment and financial aid that Sudan was hoping for when the United States lifted sanctions in 2017, economists say.
Sudan has been rapidly expanding its money supply in an attempt to finance its budget deficit, causing spiraling inflation and a steep decline in the value of its currency.
https://english.alarabiya.net/en/News/middle-east/2019/03/09/Sudan-s-Bashir-orders-release-of-female-detainees-on-International-Women-s-Day.html
--------
Tunisia Divided Over Equal Inheritance For Women
March 08, 2019
KASSERINE/TUNISIA: Souad Gharsalli lives in a rented flat in the center of Kasserine, in western Tunisia, baking and selling artisanal bread to make money. But she should be growing olive trees for a living, she says.
Gharsalli, 47, grew up with three brothers and six sisters on her family's 7 hectares (17 acres) of land in the region of Kasserine, on which they grew olive trees and grains.
When their father died in 1997, Gharsalli and her sisters inherited half as much land as their brothers, in accordance with Tunisian law.
Then one of the brothers asked his sisters to sign a document. The women, who are only partially literate, later found out they had given up any claim to their father's land.
"We thought we were just giving them the right to work on our land," Gharsalli told the Thomson Reuters Foundation. "But after that, we had no right to any of it."
Despite laws protecting their right to inherit, many women in Tunisia struggle to get their allocated share. According to government figures from 2014 — the latest available — in 85 percent of cases women got no land at all when their fathers died.
Now, a proposed new law could give women and men an equal share of inheritance.
The proposal, due to be debated by Parliament, has divided opinion across Tunisia, as well as other parts of North Africa and the Middle East.
Supporters say the law, which was presented to the country's legislature in February, could give Tunisian women greater financial autonomy. Government figures show that less than five percent of women in Tunisia are registered land owners.
National polls show almost 60 percent of women in Tunisia are against the proposal, however, as it seeks to replace legislation that is based on Islamic law.
After opposition from conservatives, the original draft law was amended to allow individuals to "opt out" and continue to allocate inheritance according to the current rules.
"This will be the first Arab country that will have legislated on this question, which is sensitive and taboo because it is said to be written in the religious texts," said Khadija Cherif, coordinator of the commission on inheritance at the Tunisian Association of Democratic Women (ATFD).
"But (for me) this is not a question of religion. It is a question of economic power, which gives men power in the family and over the women."
'You will get land from your husbands'
Advocates of the proposal know that even if the text is passed into law, social pressure and informal family arrangements could still block women's access to land.
Before Hayet Nasri's father died, he told his family he would leave his 14 hectares of land to only one of his four sons.
After their father's death, the brothers instead agreed to share the land between them. Now they have 200 olive trees each, and Nasri and her five sisters have none.
"The sharing of the land is not legal, it is not official. It's done within the family, not the court," said Nasri, who rents a house in Kasserine with her husband and five children.
To justify their actions, her brothers told her and her sisters: "You are married. You will get land from your husbands, not from us."
But if all the land a woman has is from her husband, a divorce can leave her with nothing, said Ahmed Mbarki, a lawyer in Kasserine.
Tunisian divorce law provides for an equal split of property acquired during the marriage, but that applies only to residences, not land. Even so, "the husband will try to get around it," said Mbarki.
"The land is always in the hands of the man, the husband, the father. If there is a divorce — and there are many — the husband gives nothing to his wife."
Mbarki has also seen many inheritance cases where women willingly give up their rights to a portion of their fathers' land.
"The sisters say, 'I love my brother, I want to give them my part, I don't want to cause any problems,'" he said.
First steps
Cherif of the ATFD — which has been leading the campaign for the new law — sees the proposed law, and the debate surrounding it, as promising "first steps" toward change.
"There is a lot of silence around injustice against women," she said.
"It (the law) will allow those who think in silence that their situation is unjust to defend themselves, and it will allow others to become conscious of the fact that they have and can use this right. That will take time."
She added that the ATFD is seeing more women fighting for their inheritance rights in court today compared to 20 years ago.
Gharsalli is still waiting. After divorcing her husband in 1998, she did not re-marry and now lives with her son.
Last year, her brothers promised to give her a plot of land but later changed their minds.
"My wish is to get the chance to own some part of this land to plant even just 20 olive trees to live off of," she said.
http://www.arabnews.com/node/1463806/middle-east
--------
Thousands March For Women's Rights, Gender Equality in KL
9 Mar 2019
KUALA LUMPUR: More than 1,000 people took to the streets near Sogo KL on Saturday (March 9) morning to march for women's rights in conjunction with International Women's Day.
The marchers included participants from several women's groups like Women's Aid Organisation (WAO), Sisters in Islam (SIS), activists, members of the public and students.
Many held colourful placards that championed various issues, including ending discrimination against women, ending child marriage, ending violence against women and calling for gender equality.
As they marched from Sogo KL to Masjid Jamek, they chanted slogans like "End child marriage", "Hidup Wanita!", "Stop sexism", "Jangan Kacau LGBT" and more.
In their midst was a small group of activists holding LGBT rainbow flags.
They also held a placard with the words "We exist" – an apparent swipe at Tourism Minister Datuk Mohamaddin Ketapi, who reportedly said homosexuality did not exist in Malaysia.
Among the demands listed down by the march #WomensMarchMy this year were the elimination of gender discrimination, an end to violence against women, the strengthening women's rights, and a push for equal opportunities and wages.
https://www.thestar.com.my/news/nation/2019/03/09/thousands-march-for-womens-rights-gender-equality-in-kl/
--------
Bosnian Women Struggle To Return Female Relatives, Children from Syria
MARCH 8, 2019
TESANJ, Bosnia (Reuters) - A quarter of a century after their own country was devastated by war, three Bosnian women are struggling to bring home loved ones caught up in Syria's ruinous conflict and the collapse of Islamic State rule.
The Bosnian government, in common with its counterparts across Europe, lacks a clear plan to deal with the families of defeated fighters of the ultra-hardline militant group.
For Bosnia, the predicament has a particular historical resonance: Bosnian Muslims generally practice a mainstream form of Islam, but some adopted radical beliefs from the foreign fighters who came to the country during its 1992-95 war and fought with Muslims against Orthodox Serbs and Catholic Croats.
When Syria's war broke out in 2011, some Bosnians joined Islamic State in Syria and Iraq. But the three Bosnian women say the daughters and a sister whose return they seek — plus their nine children — have played no role in militancy.
"Our only goal is to bring our children back home and finish this agony as soon as possible," said Senija Muhamedagic from the northwestern town of Cazin, who joined forces with two other women to press authorities to help their relatives return.
Their daughters and sister, stuck with their children in a camp in northern Syria since November 2017, are desperate to return, saying they were forced to go to Syria by radicalized husbands and were ready to face charges at court if needed.
Alema Dolamic, whose sister was left widowed with three children after her husband was killed in fighting in 2017, has created a closed Facebook page for families of the people from the Western Balkans who are still in Syria to exchange information.
"It's been going for five years, I practically don't have my life anymore," Dolamic told Reuters in her home near the central town of Tesanj.
"I am trying to imagine reunion with her, with children, but it's unimaginable," she said, showing the pictures of the children on her phone.
"THE CHILDREN ARE NOT GUILTY"
Hundreds of people are believed to have left Europe to fight for Islamic State in Syria and Iraq. With the Islamist militant group down to its last shred of territory, more and more of them are asking to come home.
According to Bosnian intelligence, 241 adults and 80 children left from 2012-2016 from Bosnia or the Bosnian diaspora for Syria and Iraq, where 150 more children were born.
About 100 adults, including 49 women, remained there while at least 88 have been killed or died. About 50 have returned to Bosnia, including seven children.
"I feel terrible, miserable, because the children are not guilty, they did not have a choice," said the third woman, from Sarajevo, awaiting a government decision on the repatriation of her 22-year-old daughter and her two children from Syria.
"Every day I think, my God, when will this child of mine come, to see her, to hold her, to feel her, and then anything may happen, it won't matter anymore."
The three women have been talking to police, security and intelligence agencies and government ministries for more than a year, supplying them with information and documents in the hope that their children, who they say were not involved in any military activities, would come back.
But as elsewhere in Europe, the Bosnian authorities have been slow to address the families' pleas, their concern being the security challenges that might arise with the return of people from a war zone and environment of militancy.
REPATRIATION STILL NOT IN SIGHT
Their reunion still seems distant.
The Bosnian central government announced last year it would set up a coordination body to deal with the return of Islamic fighters and their families, but it has yet to be formed. It does not help that a new government has not been established after a general election in October.
"There are certainly security aspects of their return, it cannot be perceived as if just some women and children should be returned to Bosnia from somewhere," Security Minister Dragan Mektic told Reuters.
Mektic said Bosnia was obliged to accept the women who held its citizenship but not their children who were never registered as Bosnian citizens, adding also that it could not be determined with certainty if their warrior husbands were really killed.
And even if they return, they are set to face a difficult process of re-socialisation and reintegration in a country where programs to address such problems do not exist, warned Vlado Azinovic, an expert on terrorism and lecturer at the Sarajevo University School for Political Sciences.
https://ca.reuters.com/article/topNews/idCAKCN1QP19P-OCATP
--------
URL: https://www.newageislam.com/islam-women-feminism/pakistans-first-dalit-hindu-female/d/117978
New Age Islam, Islam Online, Islamic Website, African Muslim News, Arab World News, South Asia News, Indian Muslim News, World Muslim News, Women in Islam, Islamic Feminism, Arab Women, Women In Arab, Islamophobia in America, Muslim Women in West, Islam Women and Feminism