New Age Islam News Bureau
5 Jul 2015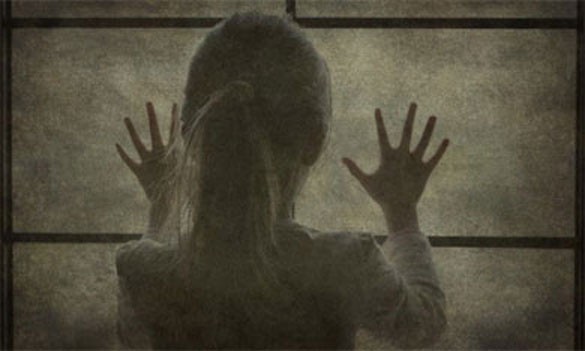 Couple sold girl to pay back Rs 30, ooo they had allegedly withdrawn in excess to their entitlement of Rs 4, 500 under BISP. - File
---------
• Pak Couple says baby girl sold under police pressure
• Two British teens have married Islamic State militants, says families' lawyer
• Girl stripped in public in J&K, Armyman among 5 accused
• How Should Muslim Women Dress?
• 9-Year-Old Indian Gets 3rd Place in Qur'an Competition in Jeddah
• A nine-year-old Indian Muslim boy from Ratlam city in the north
• Substandard food leaves over 50 children ill at Islamabad sweet home
Compiled by New Age Islam News Bureau
URL: https://newageislam.com/islam-women-feminism/pak-couple-says-baby-girl/d/103769
--------
Two British teens have married Islamic State militants, says families' lawyer
LONDON, July 4, 2015 — Two of three teenage girls who travelled from Britain to Syria sparking criticism of the police response have married Islamic State (IS) group fighters, the lawyer for their families said today.
Kadiza Sultana, 16, and 15-year-olds Shamima Begum and Amira Abase left their homes in February and flew to Istanbul before crossing into Syria.
Two of the trio have been in touch with their families to say they have married men in ceremonies approved by IS and are living in and around the Syrian city of Raqqa, the group's stronghold, the Guardian reported.
The newspaper did not identify which two of the three had got married at the families' request.
Tasnime Akunjee, who represents the families, told the Guardian that the news had "caused a lot of distress."
"It entrenches their lives in Syria, rather than in Britain. It erodes significantly hopes that they will come back," he added.
The paper reported that the two teenagers were given a "catalogue" of men to choose from and that their husbands were in their 20s.
All three of the girls attended the same school in east London, Bethnal Green Academy.
They are believed to have followed a classmate who left a few months previously.
Four other girls from the same school have been given a court order banning them from travelling abroad over fears they too could go to Syria.
The girls' families have accused police of failing to communicate information which could have alerted them to the risk that their daughters would travel to Syria.
Scotland Yard believes around 600 Britons have travelled to Syria and Iraq since the conflict began though about half are believed to have returned to Britain. — AFP
http://www.themalaymailonline.com/world/article/two-british-teens-have-married-islamic-state-militants-says-families-lawyer#sthash.UGbA5QBU.dpuf
-------
Pak Couple says baby girl sold under police pressure
A CORRESPONDENT — 05 07 15
LARKANA: A Chandio couple sold their eight-month-old baby girl to pay back an amount of Rs30,000 they were accused of having withdrawn in excess to their entitlement of Rs4,500 under the Benazir Income Support Programme (BISP).
The Drig police SHO had detained Mohammed Saleh Chandio, the uncle of the baby's mother, Afroz Begum, to force her to pay back the amount.
Narrating her ordeal, Ms Begum along with her husband, Gairo Chandio, and their children told journalists outside the local press club on Saturday that she originally belonged to Nabi Bakhsh Chandio village and moved to the old bus terminal locality in Larkana during the 2010 super flood. She said she was recipient of the BISP assistance and used to draw Rs4,500 quarterly. She argued that the amount was paid by bank staff against a receipt so how was it possible for her to withdraw money in excess of the fixed amount.
She said the SHO had been forcing her to pay back Rs30,000 and when he kept mounting the pressure, she had to sell her daughter for Rs50,000 to a relative, Khalid Chandio, who agreed and promised to marry the baby to his son, Gul Chandio.
The SHO let off Saleh Chandio after receiving the money, the couple claimed. However, they alleged, police were still harassing them.
They appealed to the chief minister, home minister and inspector-general of police to intervene and ensure protection to them. They also called for an inquiry into the whole episode and action against the police.
http://www.dawn.com/news/1192341/couple-says-baby-girl-sold-under-police-pressure
------
Girl stripped in public in J&K, Army man among 5 accused
Written by Arun Sharma | Jammu July 5, 2015
Five people, including serving Army personnel, allegedly stripped a girl in public, made a video clip of the incident and spread it thorough WhatsApp, in Jammu and Kashmir's Udhampur area.
The victim lodged a complaint with the police three days ago, Udhampur SSP Suleman Choudhary said. He added that while one accused has been questioned so far, two others, who have also been taken into custody, are yet to be questioned. All five accused have been identified, he said.
He said the alleged incident took place at an isolated place near the banks of river Tawi in Jaganoo.
Police sources said the victim was with her boyfriend at the time. When the accused saw a local girl sitting at an isolated place with an outsider, they started misbehaving with her. When she resisted, they stripped her and roughed up her boyfriend, sources said. The girl kept insisting they had come for a picnic.
This is the second such incident in less than a year in Udhampur. Earlier, some people made a video of a local girl to blackmail her. When her parents approached the police to register a case, she committed suicide.
http://indianexpress.com/article/india/india-others/girl-stripped-in-public-in-jk-armyman-among-5-accused/#sthash.JgNIINov.dpuf
-------
How Should Muslim Women Dress?
Clare Bowden, 05 Jul 2015
As familiar with Abrahamic religion knows; women wreck everything by being so damn sexy. Delilah got Samson killed, Salome got John the Baptist killed, Jezebel led her husband astray and Eve ruined the whole damn world. In Islam, the destructive potential of female sexuality is referred as qaid. Hijab refers to the protective barrier between female sexuality and the outside world, manifested in modest dress, or veiling.
Over the centuries, the religious origins of veiling in Muslim countries became a secondary concern and the veil became associated with class status. Respectable women wore the veil and prostitutes, fallen women and slaves did not. The more modest your dress, the higher your rank in society. Still today in some Muslim countries women compete with each other in their modesty of dress.
According to Haiden Mogihissi, the veil did not become a political symbol of Islam until colonisation. The Victorian colonialists pinpointed the veil as a symbol of Islam and encouraged Muslim women to stop wearing it and to emulate Western femininity. Ironically of course, the West had its own informal rules about what parts of the body could be exposed by respectable women and what could be shown only by women of low repute, the most obvious example being the ankle.
Muslim women responded with defiance and, in the face of imperialist arrogance, wearing the veil became more prevalent. From this point on, the veil in all of its manifestations has been taken as a symbol of Muslim resistance to imperialism and Western values.
The demands of the Victorian colonists for Muslim women to give up wearing the veil have been echoed in the rhetoric of the War on Terror. In 2002, following the invasion of Afghanistan, George W Bush made a speech pointing to the veil as a symbol of female subjugation. Of course, when the enemy of American values was communism, America had no qualms about reversing the bounding strides Afghanistan had made in gender equality in favour of destabilising the short-lived communist government. Veiling was not so much of a problem back then. Now that the so-called enemy of Western values is Islam, the veil has taken on political connotations once more.
Most of Western criticism towards modest dress centres on the unnerving facelessness of the niqab. In Game of Thrones, Ayra Stark becomes affiliated with a religious cult called the Faceless Men. This group renounce their previous identities and become 'no one' as part of their training to become assassins in the service of the Many-Faced God, the god of death. This seems to summarise our attitude towards facelessness – it is to renounce your identity, and transform yourself into a symbol of a potentially dangerous collective. Fashion designers including Rick Owens, Alexander McQueen and most famously, Martin Margiela have all played with this concept in their work. Face covering as a way of sacrificing individual identity to a movement has also been used by the activist group Anonymous.
As a child of three in Northern Ireland, I came to the conclusion that terrorists were not really human beings but some kind of apocalyptic demon whose sole purpose was to spread death, destruction and panic completely at random. The facelessness of the paramilitaries contributed to this as there was no point of human identification to latch onto. This was not helped by granny telling me that the IRA wore balaclavas to 'hide their fucking horns' which I (embarrassingly) accepted as the gospel truth. It appeared to me that a person covering their face negated their individual humanity and subsumed themselves into a terrifying collective whose name was 'terrorist'.
On some level, it is possible that our perception of Muslim women wearing the niqab mirrors this childish rationalisation. Because we cannot see the woman's face we are forced to confront her not as an individual human being but as a symbol of Islam, a religion which is unfortunately inextricably linked to violence in the minds of many. Whilst I have some sympathy with this, having fallen prey to this kind of thinking myself; I was a child in a conflict zone where faceless men were killing people on a regular basis. At some point, I grew up.
In 2010, France banned the wearing of Islamic dress which covered the face. All political parties agreed that veiling was counter to French values and there were many arguments that the veil represented the subjugation of women. The law seemed counter-intuitive, if the women were subjugated; not allowing them to wear the veil meant that they would be restricted to the home and so further marginalised. If they could make a free choice to remove the veil as they saw fit, then it did not represent subjugation, but a proactive, individual choice. In fact, of the 2000 women who were affected by this ban, a substantial number were converts to Islam who most definitely had made a choice to wear the nijab and had not been forced into anything. The sponsor of the bill, Jean-François Copé said that we can judge the modernity of a society on how it treats its women. Apparently, France is a society that treats its women as incapable of dressing themselves without paternalistic intervention. How excitingly modern.
Western hostility towards veiling goes beyond the unnerving effects of the nijab and to Islamic modesty in general, including hair covering. The reason for this is cited as an opposition to patriarchal religious oppression, yet they seem completely unperturbed by the cultural practices of Hasidic Jewish women and Anglican and Catholic nuns, all of which entertain similar taboos regarding covering the hair. One cannot imagine that same hostility directed towards these women and their religious choices than has been directed at Hana Tajima, a British-Japanese convert to Islam who designed a range of modest clothing for Uniqlo, incidentally, none of which would look out of place in any Western woman's wardrobe. Tajima has been accused of being oppressed as a woman, which seems to ignore that she is a convert to the religion and has made a conscious, independent choice to dress according to its customs.
Another British convert, Joni Clarke, has made a conscious decision to wear a nijab in emulation of her personal heroines. She has been verbally abused, had members of the public attempt to set fire to her clothes with cigarette butts and even had drivers try to run her over. All in the name of gender equality, no doubt.
It's time to give up this notion that telling women not to wear the niqab or any other kind of veiling is anything other than Eurocentric abuse, even if it does come from well-meaning individuals. There are dozens of reasons a woman may choose to wear the veil. For some women it is political, for others it is religious and for others it reflects gender identity. Attempts to prohibit it rarely come off easily. The first country to ban the veil was Iran in 1936, as part of a raft of measures designed to secularise the country. While many women were happy with the arrangements other women resisted. Some refused to leave the house, and others defiantly went out in public wearing the veil knowing that they were at risk of being beaten or having it forcibly removed. This was no more or less oppressive than the legal insistence following the Islamic revolution that women must wear the veil.
As feminists in the Western world, it is not our place to dictate to other women what the parameters of their behaviour ought to be. As Roxane Gay has put it in her illuminating book Bad Feminist; "We don't get to decide for Muslim women what does or does not oppress them, no matter how highly we think of ourselves."
https://www.the-newshub.com/general/how-should-women-dress
------
9-Year-Old Indian Gets 3rd Place in Qur'an Competition in Jeddah
RATLAM – A nine-year-old Indian Muslim boy from Ratlam city in the northwestern part of the Malwa region in Madhya Pradesh state of central India has won the third place in international Qur'an competition held in Jeddah, Saudi Arabia, recently.
"My son Amir bagged the third place by reciting Qur'an in the international competition, which was held under the supervision of Saudi Arabia King Salman bin Abdulaziz at Jeddah on June 29," the Imam of a mosque Mohammad Raees told PTI news Agencies.
Securing the third place among 2,000 contestants, young Amir was awarded a shield, 9000 riyals and an appreciation letter as prize on achieving the rare feat.
Along with Amir, a student in a local madrasa, the competition saw participants from different countries at Jeddah port city in Saudi Arabia.
The rare achievement followed Amir efforts to learn the Qur'an by heart at the age of seven after 18 months of working on it.
The Noble Qur'an is consisted of 114 Surah (chapters) of varying lengths.
Teaching children the glorious Qur'an and the Islamic principles is the responsibility of their parents from an early age which is the best period for implanting Islamic ethics.
Memorizing the Holy Qur'an is one of the most important ways to preserve Allah's message.
The others are to publish and distribute the book, or the text on the Internet and to recite the parts that one knows to other people.
Prophet Muhammad (peace and blessing be upon him) said: "The best amongst you is the one who learns the Qur'an and teaches it."
http://www.onislam.net/english/news/asia-pacific/488987-9-year-old-gets-3rd-place-in-quran-competition.html
------
Substandard food leaves over 50 children ill at Islamabad sweet home
DAWN.COM | AITZAZ HASAN 05 07 15
ISLAMABAD: Over 50 children fell ill on Sunday after consuming 'substandard food' at the Pakistan Sweet Homes (PSH) in Islamabad.
The children were shifted to Pakistan Institute of Medical Sciences (Pims) for treatment.
According to the administration of the Pakistan Sweet Homes, some 50 to 60 children fell sick, soon after having the breakfast at around 630 am due to food poisoning and hot weather.
Pims spokesperson Waseem Khawja confirmed to DawnNews that children from a sweet home were brought with symptoms of gastro and diarrhea.
He added that all the condition of all affected children was stable.
PSH is a project of Pakistan Pakistan Baitul Mal for orphans. There are 31 Sweet Homes in all parts of the country including Azad Jammu and Kashmir (AJK) northern areas, where 3,100 orphans are residing.
http://www.dawn.com/news/1192496/substandard-food-leaves-over-50-children-ill-at-islamabad-sweet-home
------
URL: https://newageislam.com/islam-women-feminism/pak-couple-says-baby-girl/d/103769