New Age Islam News Bureau
19 Jul 2020
• Online Trolling Has Been A Bitter Reality for Women Influencers and Celebrities
• Um Sultan Al-Otaibi, Saudi Woman Fruit Seller Entered the Field After Deciding It 'Desperately Needs A Woman's Touch.'
• Horrifying ordeal of Irish woman forced into marriage in Bangladesh
• Pakistan Court Orders 'Gender Test' Of Trans Man Accused of Illegal 'Same-Sex' Marriage to Woman
• Sandra Mansour Becomes the First Arab Designer to Collaborate With H&M
• Black Women Are Often Overlooked by Social Justice Movements, A New Study Finds
• Segregation Not the Answer, Women's Groups Say After PAS Mulls Separating Cinema-Goers InPahang
• Bengal woman, accused of recruiting for Bangladesh terror outfit, held in Dhaka
Compiled ByNew Age Islam News Bureau
URL: https://www.newageislam.com/islam-women-feminism/online-trolling-been-bitter-reality/d/122409
-------
Online Trolling Has Been A Bitter Reality For Women Influencers And Celebrities
18th July 2020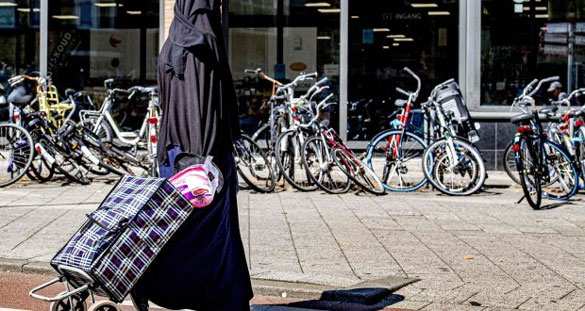 Creepy direct messages, unsolicited photos and sexually coloured comments have become the norm for women influencers and celebrities.
----
HYDERABAD: Online trolling has been a bitter reality for women for a long time. Recently, comedian Agrima Joshua received rape threats on social media for her political views. Creepy direct messages, unsolicited photos and sexually coloured comments have become the norm for women influencers and celebrities. These remarks have the potential to affect the mental and emotional health of a person, but any effort to fight the trolls is generally dismissed by, 'ignore them'. However, a few women are now standing up to their online abusers with the campaign '#IgnoreNoMoreOnline'.
Malini Agarwal, founder of MissMalini Entertainment, started the movement by urging women to report the trolls. In Hyderabad, influencers like Priyanka Mallik are supporting the social media campaign. She says: "We receive hundreds of sleazy DMs including pornographic clips and pictures and our natural instinct is to block them and move on. But it does affect us and we need to speak up, shame them and maybe try to understand how people (men or women) think that they can get away by sending hate messages, abuses or porn.
I happened to attend a live session, hosted by a well-known celebrity couple and the comment section was brutal with men as young as 14-year-olds commenting on the woman yoga (AshkaGoradia) instructor's body." People lending their support to the campaign include Shweta Salve, Nitin Mirani, AashkaGoradia, Faye Dsouza, Rohit Roy, Shibani Kashyap, Manasi Scott and others.
In Mumbai, the cybercrime police has been involved in the campaign, and the victims have been tagging a cybercrime cop in their complaints. Online users from Hyderabad are looking forward to a similar response from the city's cybercrime cell too.
Collect virtual evidence like the screenshots of the comments, direct messages and other content that constitutes harassment. Mention the user names of the harassers and their profile links. You can lodge an anonymous complaint on cybercrime.gov.in
Telangana Police has launched a campaign called CybHER.in to make the virtual world a safe place for women and children. This ongoing initiative will end on August 4. The campaign features live sessions, informative videos, flyers, modules, surveys, polls, Fact Fridays and a bunch of competitions like poster making, comic strip, article writing and video making. The campaign will in detail provide a mechanism where the target audience will not only understand and learn about the offences or about cyber awareness, but will also be given ample interactive material so that they carry this forward even after the month-long practice has subsided.
There are many activists online across websites, blogs and social media who often discuss these in their Twitter chats or in live session where they get many voices who share their experience and also experts who can suggest social and legal recourse for such issues.
https://www.newindianexpress.com/cities/hyderabad/2020/jul/18/women-online-say-ignore-no-more-2171293.html
-------
Um Sultan Al-Otaibi, Saudi Woman Fruit Seller Entered the Field After Deciding It 'Desperately Needs A Woman's Touch.'
DEEMA AL-KHUDAIR
July 19, 2020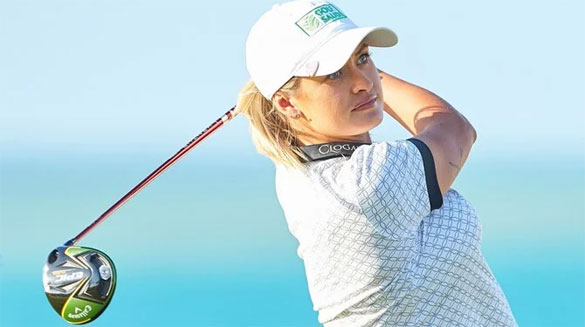 Standing next to her stall in Jeddah's Al-Shatea district, Al-Otaibi said 'work is allowed for both men and women and any noble field is something we would all be proud to work in.' (AN photo by Huda Bashatah)
-----
JEDDAH: Social reforms in the Kingdom are bearing fruit day by day as more women find job opportunities in fields once thought to be exclusively male domains.
Um Sultan Al-Otaibi, one of a few, if not the only, female fruit seller in the Kingdom, entered the male-dominated field after deciding it "desperately needs a woman's touch."
Standing proudly next to her fruit stall in Al-Shatea district, north of Jeddah, she told Arab news: "Work is allowed for both men and women and any successful noble field is something we would all be proud to work in."
She experimented in projects without success, but learned from her mistakes. "Food projects have been overly consumed, and so have fashion projects and decorations. Only fruit and vegetable selling wasn't overly consumed," she said.
"The person who knows how to pick out the best fruit and vegetables most in the world is a woman," she said. "The municipality gave me a space for my kiosk and I pick out the fruit and vegetables myself, always choosing the finest produce that will make customers happy," she added.
"When I first started, I said to myself that it's another experiment. If it worked out, great. If it didn't, that's OK," she said.
Al-Otaibi said the first customers who visited her stall found it strange that a woman would help them shop. But she said her job became easier and more comfortable with time — some visitors grew confident in her abilities and became regular customers.
On the difficulties of working in the market, Al-Otaibi said: "It's already difficult for men, you can imagine how difficult it is for women. "The first challenge is the timing — you have to be here at your kiosk by dawn. Second, you're dealing with a group of men and you're the only woman in the field, and you have to work on your own.
"You take your own car and drive around shops to pick out the highest quality fruit and vegetables. It was difficult at first, but I know how to manage my time now and finish my tasks in record time."
"Our leadership enabled women to work in any field they wanted. It gave me the courage to pursue this. I know I'm doing the right thing. Women should be included in all fields," she said.
"My suggestion for other women who want to run their own kiosk is to forget all the difficulties, because they will find difficulties in every other field. People will eventually get used to it," she said.
"It is a social step forward to diversify the market," she added.
https://www.arabnews.com/node/1706786/saudi-arabia
------
Horrifying ordeal of Irish woman forced into marriage in Bangladesh
July 18th, 2020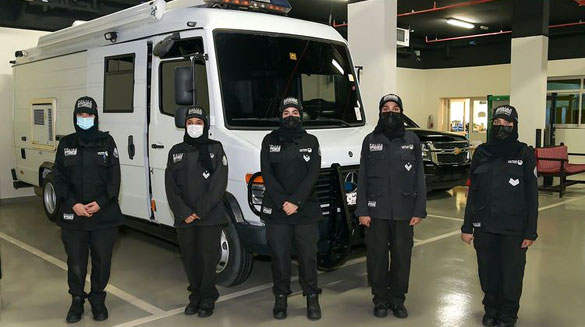 Bigstock
-----
An Irish citizen dramatically escaped a forced marriage after being taken from Dublin to Bangladesh in the first known case of its kind in the State.
The 21-year-old woman endured emotional abuse and sexual violence at the hands of her "husband" during the two-month ordeal, reports an Irish newspaper The Herald.
In an exclusive interview with the Herald, Amala - not her real name - detailed how she managed to make her way back to Ireland through an international rescue mission involving the Irish and British governments.
The report did not say whether she was of Bangladeshi descent.
The high-risk escape involved an elaborate ruse, a bulletproof car, background work at two different embassies and online detective work by Amala's Irish boyfriend.
Amala is now calling on the State to offer better support for other women who may be in similar situations. She believes there are other unknown cases of forced marriage happening in Ireland today.
When Amala was 20, she was taken to Bangladesh by her family, who claimed they were visiting her sick grandmother.
When she arrived, her passport and phone were taken off her and she was pressured into a marriage by her family.
Amala did not speak the same language as her "husband" and was pressured into sex by both the man and her own family.
"I didn't let him rape me for as long as I could," she said.
"It was horrifying. I remember having almost an out-of-body experience. I wasn't even sobbing or anything, there were just tears as I lay there. I felt totally numb.
"This happened a lot, very frequently. Every day."
Shortly afterwards, her parents went back to Ireland and left her alone in Bangladesh with no passport.
Amala said she started screaming when she realized what had happened.
"I thought, 'This is it. I'm going to be here forever'. I remember being pretty suicidal at that time as well," she said.
Amala found ways to contact her boyfriend back in Ireland.
He started to do research on forced marriages, and found out about the UK government's Forced Marriage Unit. Ireland does not have its own such unit.
The British government contacted the Irish Department of Foreign Affairs and alerted it to Amala's case.
British officials came up with a ruse to get Amala safely on her own in Bangladesh, before she was taken to a secure building.
She was covered and escorted out of the back of the building before being put in a bulletproof car to take her to the airport.
When she landed, she was met by a garda and taken to a women's refuge.
Amala said there needs to be better understanding of, and State support for, forced marriage survivors in Ireland.
"These things happen a lot more because of tradition and culture, rather than religion," she said.
"Religion does play a role, but a big part of this is just tradition."
https://www.dhakatribune.com/bangladesh/foreign-affairs/2020/07/18/horrifying-ordeal-of-irish-woman-forced-into-marriage-in-bangladesh
--------
Pakistan court orders 'gender test' of trans man accused of illegal 'same-sex' marriage to woman
JULY 18, 2020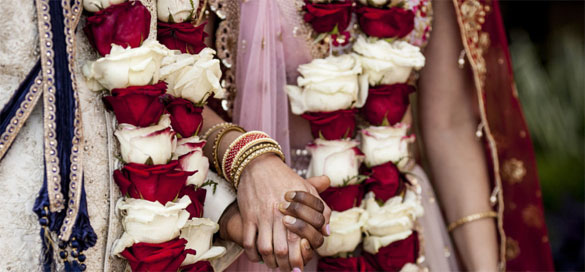 The couple were accused of entering into a same-sex marriage, which is a crime in Pakistan (Envato Elements)
----
A court in Pakistan has ordered the formation of a medical board to do a 'gender test' on a trans man who is accused of changing his gender to marry a woman.
The couple have now been charged with having a same-sex marriage, a serious allegation in Pakistan where homosexuality is criminalised.
The case was heard by a single-member bench of the Rawalpindi registry of the Lahore High Court on Wednesday, (July 15).
According to the Express Tribune, Justice Sadaqat Ali heard that Ali Akash had transitioned and undergone gender-affirming surgery. Akash maintained this was the truth and said that he had the medical reports to prove it.
When asked by the court, the wife said that she was satisfied and happy with her marriage. She said that her husband was fulfilling all her needs responsibly and that she wanted to live with him.
Akash further asserted that the couple had entered into a free-will marriage and that his wife's family was completely aware of the matter.
In fact, his wife's paternal aunt also wanted to make him her son-in-law, but she reportedly turned him away and this marriage did not go ahead.
The judge ordered the medical superintendent of a local hospital to perform a 'gender test' on Akash and present a report by July 21.
The petitioner's lawyers tried to argue their case but the judge refused to hear them, insisting they must first wait for the medical report.
Homosexuality is still illegal in Pakistan and the penal code punishes same-sex relations with up to ten years in prison.
However, despite this the country is increasingly accepting of trans people and passed a bill in 2018 which grants broad legal protections for the transgender community.
Transgender people also have full rights under Islamic inheritance law, and trans men are permitted to marry trans women.
https://www.pinknews.co.uk/2020/07/18/pakistan-court-orders-gender-test-trans-man-illegal-same-sex-marriage-wedding-woman/
-------
SANDRA MANSOUR BECOMES THE FIRST ARAB DESIGNER TO COLLABORATE WITH H&M
19 JULY 2020
BY MARTA NAFFA
H&M's much-anticipated designer collaborations are always the talk of the fashion crowd. Think Stella McCartney, Lanvin, Sonia Rykiel, Erdem, Versace, Alexander Wang and Giambattista Valli - just to name a few, who have all collaborated with the high-street label.
The first things you notice about Sandra Mansour's designs are their dreamy qualities and sheer beauty, but then you get further drawn into the craftsmanship, the storytelling and the modern youthfulnessFounded in in 2010, the eponymous Beirut-based brand balances dreamy aesthetics with a modern touch."The first things you notice about Sandra Mansour's designs are their dreamy qualities and sheer beauty, but then you get further drawn into the craftsmanship, the storytelling and the modern youthfulness." concurs Maria Östblom, Head of Design Womenswear at H&M.
Fascinated with the way a sunflower follows the sun from day into night, Mansour dubbed the Sandra Mansour x H&M line Fleur du Soleil - staying true to her tradition of naming each of her collections. Sheer, delicate fabrics are adorned with dots, floral and sunflower motifs, showcasing the beauty of Mansour's craftsmanship.
Talking about the line, Mansour says,"the inspiration for the H&M collaboration was nature and natural elements. Especially the sunflower, which represents the cycle of life, and its dependency on sun and light."
The designer also drew inspiration from female artists such as Toyen, Dorothea Tanning, Lena Leclercq and Bibi Zogbé to create a feminine power play of dresses, blouses and skirts, a tailored blazer, and a printed T-shirt and hoodie.
I want to talk to women around the world by sending a message of hope, something we really need right nowArriving in an earthy colour palette of muted greys, ivory and black, the fit-and-flare shapes and ruffled hems are paired with volume, providing a sweet escape from lockdown reality. "Poetry and painters inspired the selection of fabric – the dark laces, jacquards, and embroidered organza. With the Fleur du Soleil collection, I want to talk to women around the world by sending a message of hope, something we really need right now," adds Mansour.
Just what we need to brighten the mood this summer, the collection will also include statement jewelry. Think glitzy mega oval-shaped earrings, chunky, gold headbands and colossal rings.
Mansour also took to Instagram to show a sneak-peek of the campaign, captioning, "As a woman, I am proud. As a Lebanese, I am proud. As a designer, I am also very proud. I'm proud to present to you the Fleur Du Soleil collection, and my wonderful journey collaborating with H&M. "
https://www.graziame.com/style/fashion/sandra-mansour-becomes-the-first-arab-designer-to-collaborate-with-hm
-------
Black women are often overlooked by social justice movements, a new study finds
July 18, 2020
Black women across the United States have been marching on the front lines of protests for decades, demanding justice and equality -- but they are still disregarded by social justice movements, according to a new study.
"Black women are often overlooked in people's conversations about racism and sexism even though they face a unique combination of both of these forms of discrimination simultaneously," said Stewart Coles, lead researcher of the study published by the American Psychological Association.
"This 'intersectional invisibility' means that movements that are supposed to help Black women may be contributing to their marginalization."
The study's findings are based on data from 1,000 participants in the US who were asked whether 41 positive or negative stereotypical attributes -- such as aggression, violence, ambitiousness, or sexual promiscuity -- were associated with different races or groups.
The participants' answers showed that they view a "typical woman" as being similar to a White woman rather than a Black woman, and that Black women have more similarities with Black men than they do White women or men.
The study also revealed that prototypes of groups made up of various race and gender intersections continuously erase and exclude Black women, which is likely the reason why feminist and anti-racist movements often fail to address the concerns of Black women.
"The underdifferentiation of Black women from Black men may also explain why movements against anti-Black racism have often been criticized for not doing enough to address the issues that affect Black women — not because people necessarily do not think of Black women as Black people, but because people think of Black women similarly to how they think of Black men. As a result, a one-size-fits-all approach to anti-Black racism leaves Black women's concerns overlooked."
Alexis Bass, a 22-year-old Black activist and artist who organizes with the Black Lives Matter movement in Georgia, agrees with the study's findings.
She says Black community issues often overshadow Black women's issues, which can be unique and complex. Diverse movements think of Black men and women as facing the same struggle. Meanwhile, the black community may prioritize issues of race over gender or sexuality. This leaves Black women feeling excluded from women's movements and marginalized in their own community.
As evidence, Bass pointed to nationwide protests over the death of George Floyd, an unarmed Black man killed by a Minneapolis police officer in late May. Bass noted that Breonna Taylor, an unarmed Black woman killed by police in Louisville, Kentucky, in March didn't garner nearly as much attention.
"All of these cases affect my community as a whole, but when it comes to Black women sharing experiences and injustices, our word and our lives suddenly don't matter."
"Intersectional invisibility suggests that Black women may be harmed when their unique experiences of both racism and sexism go unappreciated by larger movements."
https://www.ctvnews.ca/world/black-women-are-often-overlooked-by-social-justice-movements-a-new-study-finds-1.5029743
-------
Segregation not the answer, women's groups say after PAS mulls separating cinema-goers in Pahang
19 Jul 2020
BY DANIAL DZULKIFLY
KUALA LUMPUR, July 19 — The Joint Action Group for Gender Equality (JAG) has chided Pahang PAS after the Islamist party chapter called for gender segregation in cinemas there, saying the move does nothing towards curtailing social issues.
In a statement yesterday, the coalition of women's rights groups said segregation reinforces the sexist and prejudiced perception against treating women when they are in both public and private spaces.
"This statement is unfounded because there is no solid evidence showing that social problems can be curbed with gender segregation in public places," it said.
"In addition, questions and thoughts about the meaning of free association in public spaces today must be refined and not be a common reason that restricts the community to do activities and events together in a healthy and respectful way.
"Gender segregation in public spaces does not lead to healthy and strong social interaction skills, does not foster respect and responsibility for gender diversity and it maintains a sexist way of thinking that considers women as objects of sex and the cause of evil and slander," it added.
Recently, Pahang PAS commissioner Rosli Abdul Jabbar said it will recommend a Shariah-compliant policy to the Barisan Nasional state government to adopt the gender segregation rule for cinema viewers.
JAG also questioned PAS' motive to introduce such motion during the Covid-19 pandemic that requires social distancing to curb infection.
"Malaysians had to abide by the rules introduced during the three-month movement control order to curb the spread of the Covid-19 pandemic. The opportunity taken by PAS to implement the rules of gender segregation in this situation is very suspicious because it happens without discussion and public debate and thus there is no opportunity for objections from the people.
"Gender segregation regulations have the effect of widening the gap between families and communities from entertaining and spending time together in selected activities, in situations where there is already an order of movement control and segregation of seats in entertainment and public spaces to curb Covid-19 disease from spreading,'' it said.
https://www.malaymail.com/news/malaysia/2020/07/19/segregation-not-the-answer-womens-groups-say-after-pas-mulls-separating-cin/1885862
-------
Bengal woman, accused of recruiting for Bangladesh terror outfit, held in Dhaka
18th July 2020
KOLKATA: In yet another incident of Bengal women's involvement with terrorist outfits, a 25-year-old from Kolkata's adjoining Hooghly district, was arrested by Bangladesh Police in Dhaka on Friday.
The Counter-Terrorism and Transnational Crime (CTTC) unit of Bangladesh arrested Pragya Debnath, a 25-year-old woman who changed her name to Ayesha Jannat Mohona, on the charges of recruiting young people and raising funds on behalf of Jamat-ul-Mujahideen Bangladesh (JMB), an outlawed terror outfit in Bangladesh which has moles planted in West Bengal and other parts in India, said sourced in the Subsidiary Intelligence Bureau (SIB), a central government's intelligence wing.
Ayesha's arrest came to light three months after the National Investigation Agency (NIA) tracked down college student Tania Parveen, a suspected Laskar-e-Taiba (LeT) member and agent of ISIS, in Basirhat, North 24-Parganas, in last March.
The SIB sources said they are yet to know Ayesha's modus operandi in West Bengal and other parts of the country. "We are considering Ayesha a bigger threat than Tania. Ayesha, who belonged to Hogghly's remote Dhaniakhali area, went to Bangladesh and was carrying out activities against the government of the neighbouring country. We do not know how many youths she recruited in India," said an officer of the central agency.
The SIB sleuths came to know that Ayesha had converted to Islam in 2009 while studying in school. "It appears someone took her into confidence. She came in touch with Asmani Khatun, the chief of JMB's women youth wing in 2016, and was recruited in the outfit. Since then she started visiting Bangladesh frequently. She was in the neighbouring country in the garb of a guest teacher of a religious institute," said the officer, adding, "Asmani was arrested recently in Bangladesh and since then Ayesha was assigned to recruit youths for the outfit."
The presence of JMB operatives in West Bengal came to light after a blast in Khagragarh, Burdwan, in 2014 in which two persons were killed. "We came to know the outfit's presence in districts such as Murshidabad, Nadia, Birbhum, and Malda. But Hooghly was never under our scanner because we did not find any footprint in the district while probing into the Khagragarh blast," said another SIB officer.
The central agency informed the Ministry of External Affairs about Ayesha's arrest. "We need to communicate with Bangladesh Police to know the extent of Ayesha's activities in West Bengal and India," the officer explained.
https://www.newindianexpress.com/nation/2020/jul/18/bengal-woman-accused-of-recruiting-for-bangladesh-terror-outfit-held-in-dhaka-2171598.html
-------
URL: https://www.newageislam.com/islam-women-feminism/online-trolling-been-bitter-reality/d/122409
New Age Islam, Islam Online, Islamic Website, African Muslim News, Arab World News, South Asia News, Indian Muslim News, World Muslim News, Women in Islam, Islamic Feminism, Arab Women, Women In Arab, Islamophobia in America, Muslim Women in West, Islam Women and Feminism