New Age Islam News Bureau
15 March 2015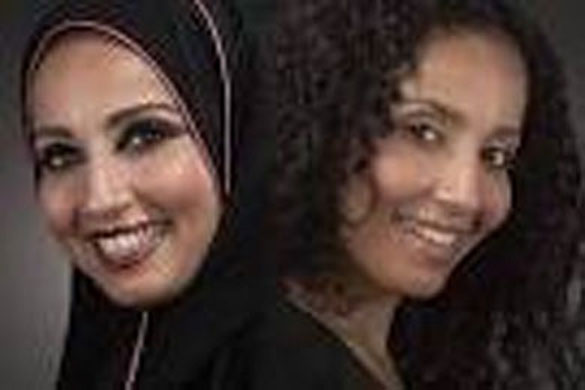 "Women in Black" BBC Documentary on Muslim Women
-----------
• Cleric's Fatwa Cancels Women's Football Match in Malda, Kolkata
• Female Staff At Umm Al-Qura University, Saudi Arabia, 'Denied Salaries for Six Months'
• Detained Pak Model, Ayyan Ali Spills 'Money-Laundering' Beans
• What's Cooking: Women Learn To Eke Out a Decent Living in Jeddah
• "Women in Black" Offers a Highly Individual Insight into the World of Muslim Women
Compiled by New Age Islam News Bureau
URL: https://newageislam.com/islam-women-feminism/number-unmarried-women-sharply-rising/d/101958
-----------
Number Of Unmarried Women Sharply Rising In Saudi Kingdom, Say Experts
15 March 2015
As delaying the age of marriage for both young men and women in the Kingdom has become more common, experts say the number of unmarried women has increased in recent years.
The number has grown 15 times in comparison to 1995, according to official statistics. The Kingdom is thus in second place among countries in which the percentage of single people has increased over the past two decades.
Delaying the age of marriage and the growing number of single women are undoubtedly closely linked, experts say. While many young people choose to delay marriage until they are socially and psychologically ready, many women find themselves in situations where their chances of marriage have significantly narrowed.
Among the several reasons that lead to a delay in marriage are the higher costs of living and greater financial responsibilities, says economist Dr. Salem Bajajah. Many young men are unable to afford property and meet household costs and so choose to work longer and accumulate more money.
Bajajah called on authorities to revaluate employees' salaries in order to maintain a standard above the established poverty line. Recent surveys indicate that SR8,000 is a minimum subsistence requirement.
Social views and realities also contribute to delayed marriage, says Aisha Hattan, a social worker at the Society for Family Protection in Jeddah. "Exaggerated requirements for marriage these days, such as big weddings, parties, social appearances, as well as new ways of thinking among young women suggesting that they choose careers and independence, have all had their influences on the age for marriage."
Dr. Khaled bin Omar Al-Radeean, an associate professor of sociology at King Saud University, says such views are common among both men and women.
In addition to factors such as psychological and intellectual preparedness, psychologists cite high marriage costs, the lack of job opportunities, a weakness of religious faith and society's perception of youth as unproductive and inefficient influence many to delay the age of marriage.
http://www.arabnews.com/featured/news/718471
-----------
Cleric's Fatwa Cancels Women's Football Match in Malda, Kolkata
Subhro Maitra
Mar 15, 2015
MALDA: Organizers had to cancel a women's football match and national-level players who had come from various places across the country had to return as fundamentalists allegedly issued a fatwa to stop a women's football match at Harishchandrapur here on Saturday.
The block administration, which had earlier given permission for the football match, is now giving the excuse of law and order issues to cancel the event.
Progressive Youth Club of Chandipur village in Harishchandrapur police station area had organized the football match as a part of their golden jubilee celebrations. Club president Reja Razi said, "The women's football match was to be played between Kolkata-XI and North Bengal-XI. National-level players such as Krishna Das, Sujata Kar, Arjuna-awardee Santi Mallik, Fifa referee Anamika Sen, captain of national handball team Anita Roy and many others were supposed to be present on the occasion. There was great enthusiasm about the event among local people."
"But last week, some moulavis (Muslim clerics) raised their objection to the women's football match. We had approached the block administration and the sub-divisional officer for help. On March 11, a meeting was also held in the presence of BDO between us and the fundamentalists who were against the match. The next day, many more clerics said a women's match would be against Islam. They also threatened to make a stronger agitation if the match was held. The BDO then ordered to stop the match."
BDO Biplab Roy conceded, "We had to cancel the football match because of a possible deterioration in law and order situation."
Locals were upset with the cancellation of the event. Villager Pijuskanti Das said, "Are we going backward? When the govt is inspiring women to come forward, such a dictum is disappointing."
Local Imam Maqsud Alam, however, claimed that they did not issue any fatwa against the match. "When some people sought my opinion, I just said Islam does not permit us to watch women playing in the field wearing short dresses."
http://timesofindia.indiatimes.com/india/Clerics-fatwa-cancels-womens-football-match/articleshow/46570146.cms
-----------
Female Staff At Umm Al-Qura University, Saudi Arabia, 'Denied Salaries for Six Months'
March 15, 2015
MAKKAH — A number of female employees at the College of Education at Umm Al-Qura University were not paid their salaries for six months due to a delay in registering them at the Civil Service Office.
The husband of one of the employees said when Umm Al-Qura University's College of Education announced several job vacancies for both male and female lecturers in December 2013, his wife applied. In January 2014, she was called in, along with other applicants, to take an acceptance test. And in June, the dean of the college called his wife and asked her to submit her papers. She began working at the college shortly after.
"I was called in to sign an agreement that my wife may complete her higher education. My wife began working there as a lecturer in September and she completed her education to remain in her position yet they have not paid her for the past six months," he said.
"I contacted the dean and he said she is not the only one with this problem. He told me there are a few other people who have not received their civil service number and that is the reason why their salaries were not allocated," he added.
The husband asked why was there a delay in submitting employees' paperwork to the Civil Service Office.
"Not only have their salaries been delayed because they don't have a Civil Service number, they also did not get the double salary bonus granted by King Salman. The university and the Ministry of Education should interfere and penalize the individuals responsible for the delay," he said.
S.H., father of one of the employees, said they tried everything to fix the issue but to no avail.
"I demand my daughter gets her six months' worth of salary and the bonus granted by King Salman," said S.H.
College of Education Dean Ali Al-Matrafi said the employees complaining about their salaries are not full-time employees at the college.
"They applied for our job vacancies, took the tests and won after a series of eliminations. The agreement is for them to work as part timers, meaning we won't be able to give them a Civil Service number until a full-time job vacancy is available. That is according to the agreement they have signed," said Al-Matrafi.
http://www.saudigazette.com.sa/index.cfm?method=home.regcon&contentid=20150315236945
-----------
Detained Pak Model, Ayyan Ali Spills 'Money-Laundering' Beans
March 15, 2015
RAWALPINDI - Famous Pakistani model, singer and actress, Ayyan Ali, held on the charge of smuggling $506,800 out of the country from Rawal Lounge of the Islamabad airport, told the investigators and the customs court that Khalid Malik, the brother of Senator Rehman Malik, had given her the money to take the same to the US, reliable sources disclosed to The Nation on Saturday.
The court made the statement of Ayyan Ali, 22, part of the court proceedings and sent her to Adiala Jail on a 14-day judicial remand.
Well-placed official sources informed The Nation that the confession of the model would be given weight during a judicial inquiry into the incident.
"If the statement of Ayyan Ali proves true, Khalid Malik will be probed in the case as per law," the sources added. An official who was part of the investigation stated, on condition of anonymity, Ayyan Ali claimed she was not aware of the fact that carrying such a huge amount via an airline was a crime.
According to details, a team of Pakistan Customs produced the model in the court of Special Customs Judge Chaudhry Muhammad Hussain after she was arrested for attempting to smuggle $506,800 at Benazir Bhutto Islamabad International Airport (BBIIAP).
The team sought a 14-day physical remand, but the judge rejected the plea and sent Ayyan to Adiala Jail on a 14-day judicial remand.
Earlier, she was taken to the district headquarters hospital (DHQ) for a medical test amid political pressure for her release.
A source revealed Khalid Malik was also present in the hospital at the time of her medical checkup. However, he managed to avoid media persons.
It was learnt that Ayyan Ali had filed a bail plea in the Customs Court, which was accepted for hearing.
Talking to media persons, Deputy Collector Customs Naveed Bugvi said the customs staff arrested a female passenger at Benazir Bhutto Islamabad International Airport (BBIIAP) for attempting to smuggle foreign currency worth $506,800. Later, she was identified as Ayyan Ali, a supermodel and actress, he added.
He said the model was going to Dubai by flight EK-615. "We received specific information that an attempt of currency smuggling will be made through Rawal Lounge. Customs Collector Zeba Azhar formed a special vigilance team which, with the help of ASF, caught the accused at 1:15am, while trying to smuggle the huge amount to Dubai," he said. A case was lodged against her and further investigation was underway, he added.
Despite several attempts, Khalid Malik, the brother of Senator Rehman Malik, could not be contacted for his comments. However, Rehman Malik, while talking to this scribe by phone, denied that his brother was involved in the money laundering attempt.
The former interior minister questioned how she knew that Khalid Malik was his brother and how she knew who Rehman Malik was. "There are many people whose names are Khalid Malik. My brother Khalid Malik is abroad," Malik claimed.
http://nation.com.pk/national/15-Mar-2015/detained-model-spills-money-laundering-beans
-----------
What's Cooking: Women Learn To Eke Out a Decent Living in Jeddah
15 March 2015
Sometimes the abilities we do not value the most are the ones that end up saving us. When 25 women found themselves in need for financial support, they found a decent job using skills they acquired at home. Relying on their vivid energy, they enrolled in a program to work in a profession many women have excelled in. These young women, who are either divorced or widowed, refused to be pessimistic and decided to learn how to be professional cooks.
Day after day the aspiring chefs started learning new skills and artistic approaches to cooking, hoping to be able to open their small private projects. Full of passion and hope, these young women aspire to compete with restaurants by offering special meals at reasonable prices.
These women were chosen based on a scientific approach by Iktifa charity association after the group did a field research in 37 neighbourhoods in Jeddah. Arab News met some of these women who were excited to share their stories.
Samira, a trainee who is widowed and must now support her children, said that she found the training program very helpful, thanking the charity association for all the efforts to teach them the basics of starting their private businesses.
She stressed that the association also provided them with talented and experienced trainers. "They taught us how to cook with a sense of art, which is the opposite of what we have been taught throughout the years from friends, parents and even in online forums," said Samira, adding that the transportation fees provided by the institution helped make the daily trip easier.
Sana Al-Jaeili, chief of the public relations department at the association, said that the association will offer these women with the technical support and the needed consultation to be able to enter the market. "The women will receive training programs that will help them enhance their performance," Al-Jaeili said, adding that a local company is helping provide these ladies with support to boost their business.
Trainee Aisha comes from a poor family and says she is extremely happy to have enrolled in this program. While she enjoys cooking, she says she never learned the correct way. "The trainers corrected some of the false notions we had. I am hoping to get a loan and open a new cooking project," she said.
For another trainee, Amira, these courses were a dream come true as she was always looking to learn the right way of cooking. "I will try to secure a loan for my project ... I want to launch my own shop dealing with sweets, pastries and all kinds of stuffings," she said.
Umm Usama, a divorced woman with a child, explained that one of the main skills she learned was related to making vine leaves and "kushari."
Haniya Abdullah, who is married and benefits from the social security program, said she enrolled in this project through the Social Affairs Ministry. "I didn't hesitate to be a part of this program, and now I am looking forward to new courses in the art of cooking," she added.
http://www.arabnews.com/saudi-arabia/news/718426
-----------
"Women in Black" Offers a Highly Individual Insight into the World of Muslim Women
March 15th, 2015
Women In Black offers a highly individual insight into the world of Muslim women around the world. Discover the Muslim makeover, sexy underwear and female Formula One racing driver in Dubai; clubbing, cosmetic surgery and surely the world's only Qur'an inspired TV sex therapist in Egypt. Just what is the latest headscarf style on the streets of Cairo? How do Yemeni women "smoke" their clothes and then get high on the local drug of choice? Why don't they invite men to their parties? Why are Muslim women in Holland into praying and rapping? Who is buying the new abaya couture in London? How do Muslim women in Britain adapt western high street clothes to suit their culture? Women In Black goes beneath the veil and shows how Muslim women really live around the world.
Episode 1: Yemen
Amani Zain travels from London to Yemen to see life behind the veil inside the Muslim women's quarters of her family home. On her way she performs a Muslim makeover on the plane, replacing her jeans with her traditional Yemeni abaya. Amani gets herself smoked in frankincense, gives us an abaya style guide, and lets us in on the secrets of all over body hair removal. Forget the Hollywood wax, Muslim women have been at it for centuries.
Episode 2: Dubai
Amani Zain explores life behind the veil, joining hundreds of Muslim women who flock to the shopping capital of the Gulf – Dubai. It's a mecca for Western high end brands. Even abayas get the crystal encrusted treatment and sell at couture prices. She meets a beauty salon junkie, discovers sexy underwear is high on the Muslim women's shopping list, and finds time to flirt using the latest technological trend sweeping Dubai – Bluetooth.
http://www.aquila-style.com/focus-points/muslimlifestyle/women-in-black-bbc-documentary/95795/
-----------
URL: https://newageislam.com/islam-women-feminism/number-unmarried-women-sharply-rising/d/101958